Rehoboth theater drops plans for new buildings in town
Officials end lawsuit aimed at reversing city's refusal to approve project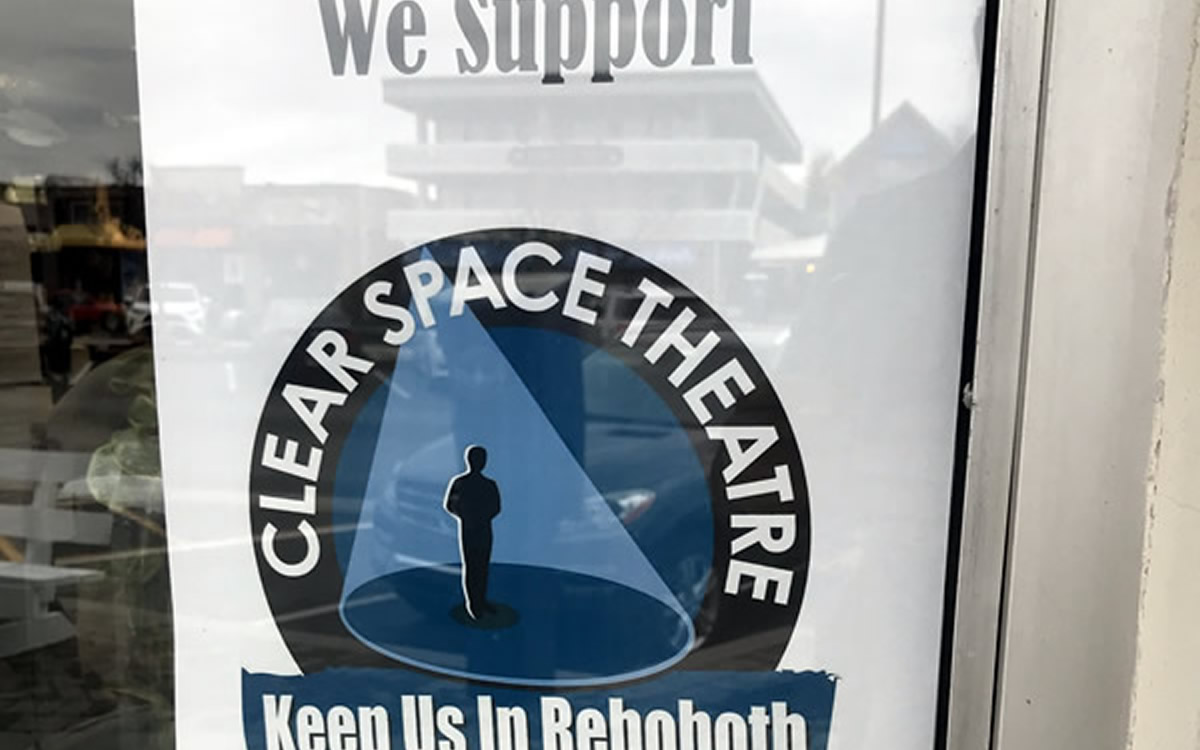 The Clear Space Theatre Company in Rehoboth Beach, Del., announced on Wednesday that it has dropped its plans to build a larger theater and an adjacent rehearsal theater in a new in-town location because it no longer has the financial resources to continue its lawsuit challenging local officials' refusal to approve the building project.
The announcement by Clear Space to end the project comes nine months after it filed a lawsuit charging Rehoboth Mayor Stan Mills and the Rehoboth Board of Commissioners with violating local and state law by voting to overturn a decision by the Rehoboth Planning Commission to approve plans for the two new theater buildings.
Supporters of the theater, including many of Rehoboth's LGBTQ residents and summer visitors, believe the mayor and commissioners based their action on opposition to the project by a small but vocal minority of homeowners and renters who don't want the theater buildings near their homes, even though they would have been built on Rehoboth Avenue, which serves as the city's main business and commercial boulevard.
Opponents have said the back walls of the two proposed theater buildings would face a residential street lined with houses and would create excessive noise and parking problems among other adverse effects. Wesley Paulson, the Clear Space Theatre executive director, has said steps had been taken to minimize noise and parking related issues. He pointed out that plans for the two theaters were in full compliance with local zoning and building codes.
"Following months of serious debate, the board and staff of Clear Space Theatre have decided to end the project on Rehoboth Avenue," the theater announced in a July 27 statement. "This was an extremely difficult decision, as Clear Space has spent years working on the development with the goal of expanding the vibrant arts community in Southern Delaware," the statement says.
"The excessive financial commitment to fight the City of Rehoboth in court over approved site plans makes the project untenable," the statement continues. "As we were met with roadblock after roadblock, legal action was justified and necessary to move forward," it says. "However, the financial hardship it would require has led the Clear Space Theatre Board of Directors to vote to end the lawsuit. The three lots on Rehoboth Ave., which we'd hoped would serve as an arts destination, will be sold," according to the statement.
The statement adds, "We will seek other options to allow for growth and the ability to better serve residents and visitors to southern Delaware."
Paulson told the Washington Blade on Wednesday that Clear Space will continue its operations at it current theater building on Baltimore Avenue near the Rehoboth boardwalk, where it has produced and held Broadway plays and musical performances and instructional classes on theater for young people since 2011.
"We have a full season of shows and classes scheduled for the remainder of 2022 and are excited to produce seasons for many years to come," the nonprofit theater company says in its July 27 statement.
Some of the theater's supporters have said the effort by opponents to prevent Clear Space Theatre from moving to the Rehoboth Avenue site, if successful, would likely result in a commercial developer buying the property and building a larger building with restaurants or bars possibly planned for the lower floors that could create far more noise and parking problems than the theater.
Gay D.C. attorney Harvey Shulman, who was one of the leaders of the opponents of the Clear Space building plans for Rehoboth Avenue, has said he was confident that residents of the neighborhood located behind the property where the theater buildings were planned would succeed in stopping another project that would create neighborhood disturbances.
Rehoboth police investigating anti-Semitic flyers
300 residents received messages blaming Jews for 'COVID agenda'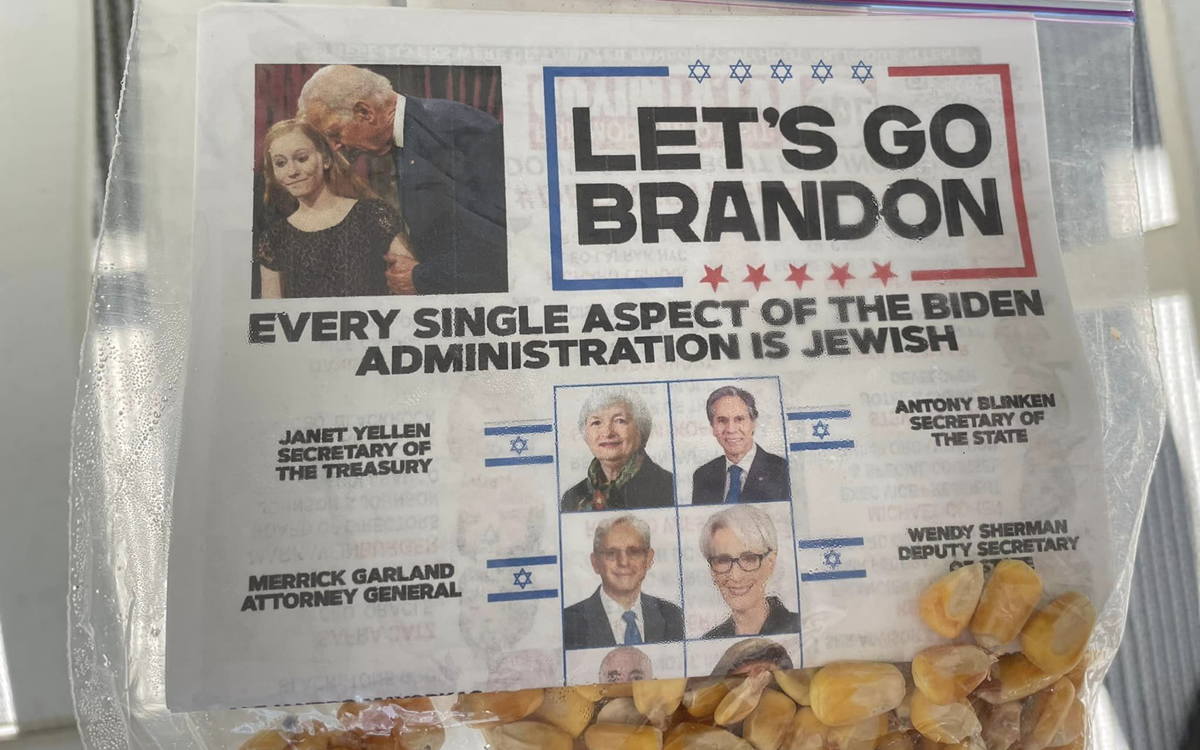 Wesley Combs, president of the board of directors of CAMP Rehoboth, the Rehoboth Beach LGBTQ community center, was among more than 300 homeowners and renters in Rehoboth Beach that had clear plastic bags stuffed with anti-Semitic flyers placed in the front yards of their home this past weekend, according to Combs and a statement from Rehoboth police.
Among the flyers distributed to the residents' front yards was one that listed the names of 23 U.S. government officials, private pharmaceutical company officials, and others that worked on addressing the COVID pandemic and who the flyer claims are Jewish or "shabbos goy," a term used, sometimes in a derogatory way, for a non-Jewish person who works for a Jewish company or family.
"EVERY SINGLE ASPECT OF THE COVID AGENDA IS JEWISH," the flyer declares in large letters above the list of the names.
"These acts of anti-Semitic hate are concerning especially in a community known for being a place of solace and an oasis for those who live in and visit Rehoboth Beach," Combs told the Washington Blade. "The timing also saddens me as a Jew because we are about to enter the holiest 10 days on the Jewish calendar – Rosh Hashanah and Yom Kippur," he said.
"Because these flyers appear to have been distributed randomly and not specifically targeting Jewish residents it might not qualify as a hate crime," said Combs, who noted that he called Rehoboth police to report receiving the flyers.
"Overnight Saturday [Sept. 17], flyers with anti-Semitic and political messaging were left in more than 300 yards in the greater Rehoboth Beach area," said Lynne Coan, a Rehoboth Beach city spokesperson. "Many residents have expressed dismay, disappointment, and concern about these flyers," Coan said in an email to the Blade.
"The apparent intent of the flyers is to spread the divisiveness, dehumanizing fear, and cultural mistrust that currently permeate our nation," she said. "This runs counter to the warm, accepting, and collaborative community that is Rehoboth Beach."
She added, "While the First Amendment protects freedom of speech, the Rehoboth Beach Police Department, along with other law enforcement agencies, is investigating distribution of these flyers and working with the state attorney general's office to determine if any crime has been committed."
Coan said Rehoboth police are asking residents with home video security devices to check if they have any video footage of someone delivering the flyers or of a suspicious vehicle late Saturday night or early Sunday morning on Sept. 17-18. She said anyone who may have security camera footage capturing someone delivering the flyers or other relevant information is asked to call Rehoboth police at 302-227-2577.
In a Facebook post in which he included photos of three of the flyers, Combs said he views the messages presented in the flyer as potential threats.
"As a Jewish Gay man, these threats against my safety, humanity and civil rights are a stunning reminder that remaining silent is not an option," Combs said in his Facebook post. "I have included pictures of some to give you an idea and cropped out the website printed at the bottom to avoid promoting these cowards," he stated in his post.
Another one of the flyers that Combs posted a photo of includes photos of six U.S. senators and two U.S. House members, including former Sen. Barbara Boxer (D-Calif.) and Sen. Chuck Schumer (D-N.Y.), who the flyer points out are strong supporters of federal gun control legislation and who are Jewish. Above the photos of the lawmakers and next to a photo of a handgun, the flyer states in large capital letters, "EVERY SINGLE ASPECT OF GUN CONTROL IS JEWISH."
A third flyer Combs posted a photo of includes photos of four high-level Biden administration officials — Treasury Secretary Janet Yellen, Attorney General Merrick Garland, Secretary of State Antony Blinken, and Deputy Secretary of State Wendy Sherman. In large letters above the photos the flyer declares, "EVERY SINGLE ASPECT OF THE BIDEN ADMINISTRATION IS JEWISH." And above that statement are the words, "Let's Go Brandon," which is used by far-right activists as a code for denouncing President Biden.
CAMP Rehoboth's SunFestival 'a huge success'
'Packed' dance floor for SunDance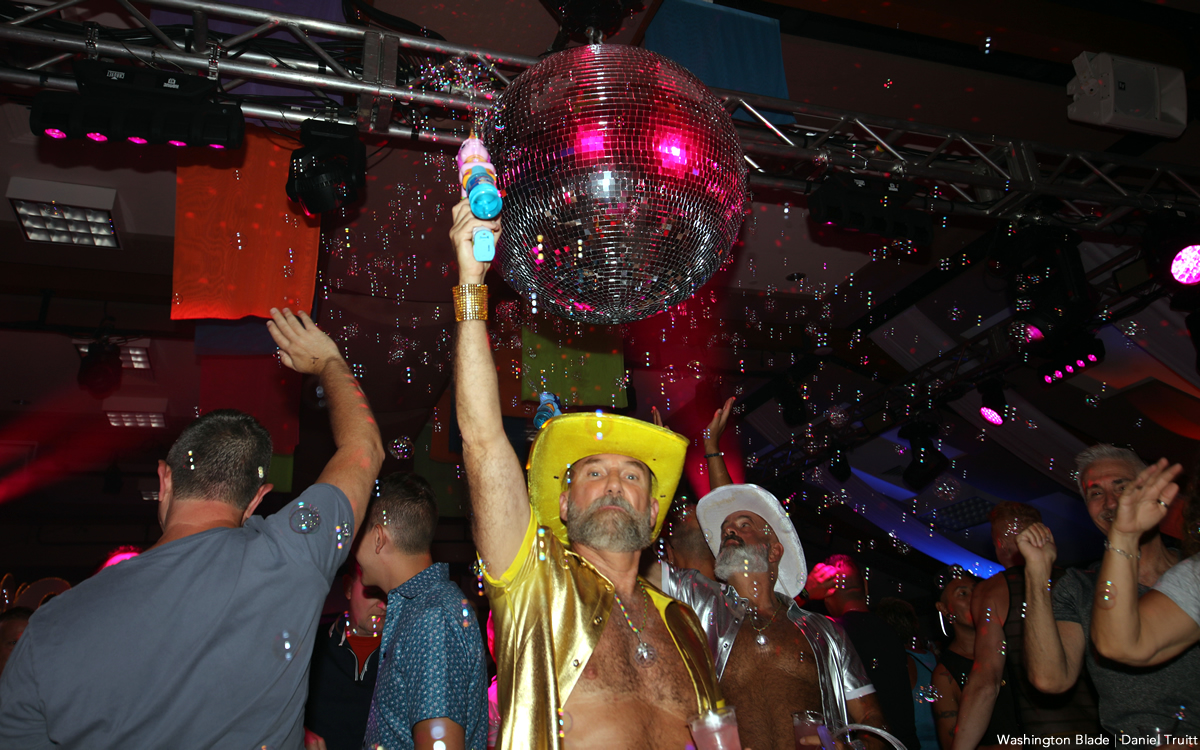 LGBTQ organizations in Rehoboth Beach, Del. celebrated the end of the season with an array of events and fundraisers. Notably, CAMP Rehoboth welcomed the long-awaited return of its annual SunDance as part of SunFestival on Sunday evening. 
This year's SunFestival was "a huge success," said Wesley Combs, CAMP Rehoboth board president. "It was a true community effort, which was so heartwarming to see as the new board president."
While official numbers from the weekend's fundraising have yet to be determined, Combs noted that both of the weekend's flagship events — SunDance, as well as a Saturday night performance by Emmy-winning comedian Judy Gold — were sold out, as were the sponsorships available for the event. The dance floor for SunDance, which had not been held since 2019 due to public health restrictions, "was packed from the minute the doors opened," he added.
"Everyone was coming back together and doing something that they love to do, which is dancing under the mirror ball, being together and celebrating a great organization," he said. "It's hard to do that when you can't see each other."
CAMP Rehoboth is looking to kick off its search for a new executive director and will soon begin to implement its strategic planning process. The funds raised during SunFestival will help support the organization during this period of transition, Combs noted.
In the meantime, "this is going to be a time where we're going to reflect," he added. "We're going to really assess, 'What are the needs of our community?' … and then understand what's the most important thing for CAMP Rehoboth to be doing in the next five years."
(Washington Blade photos by Daniel Truitt)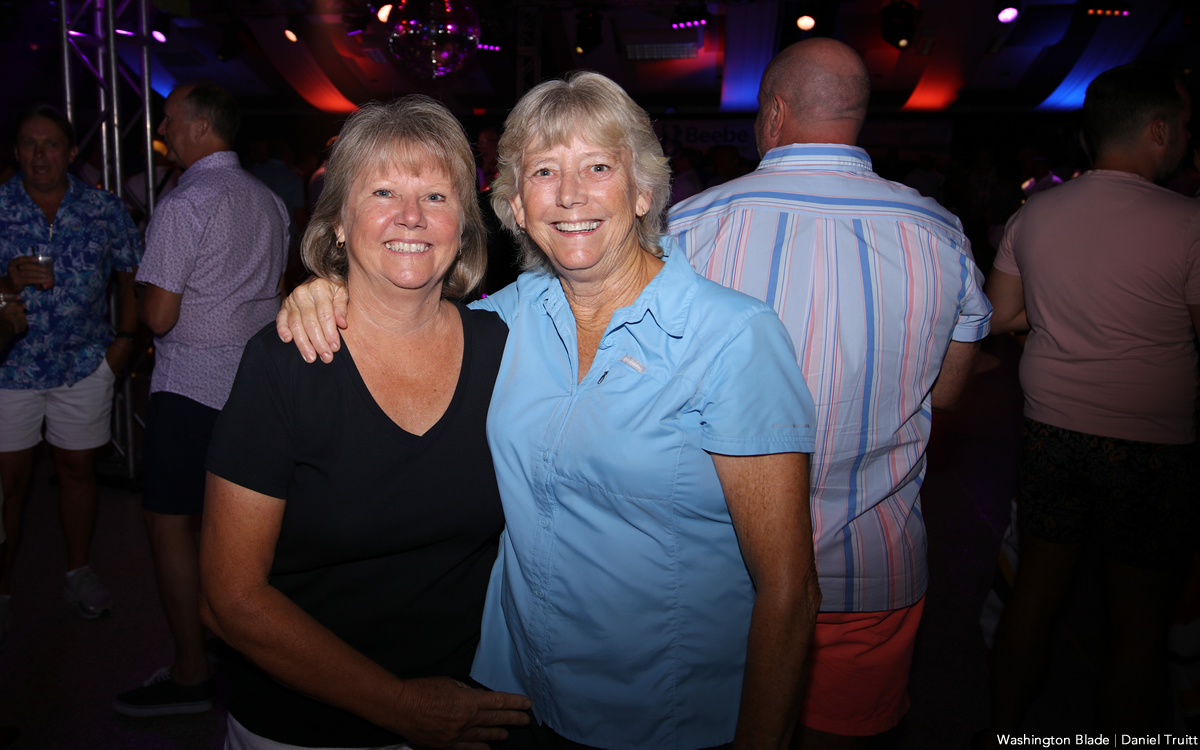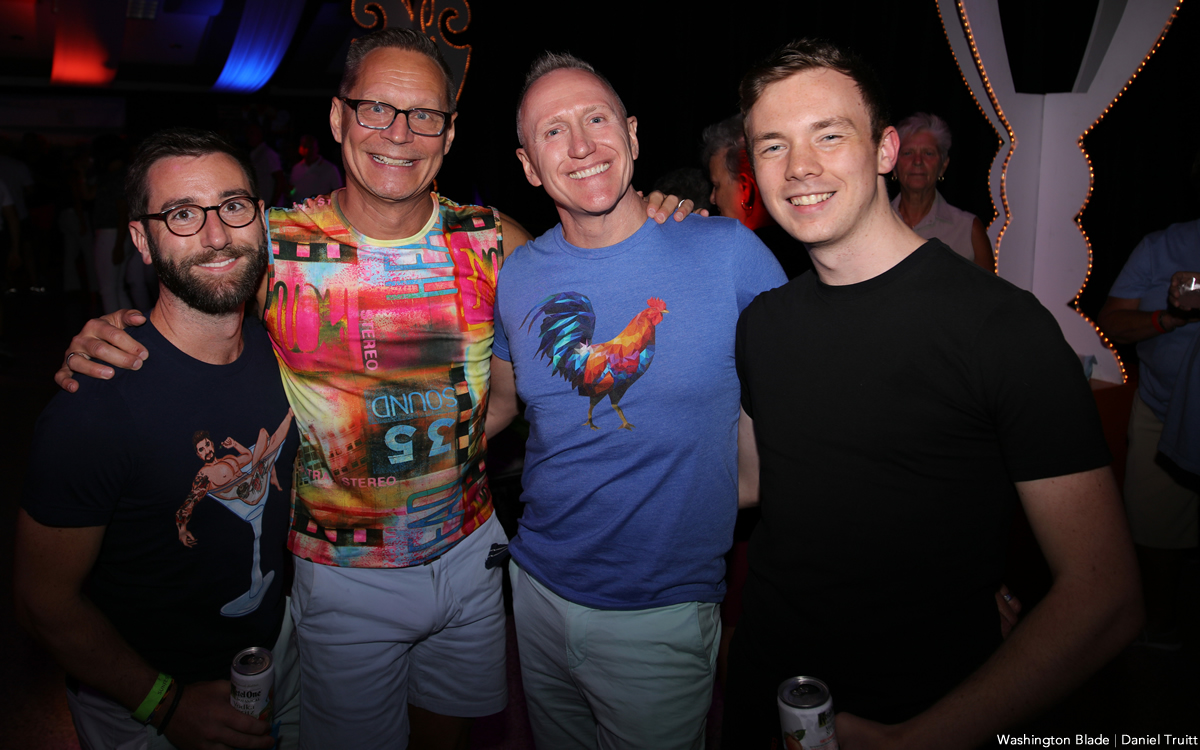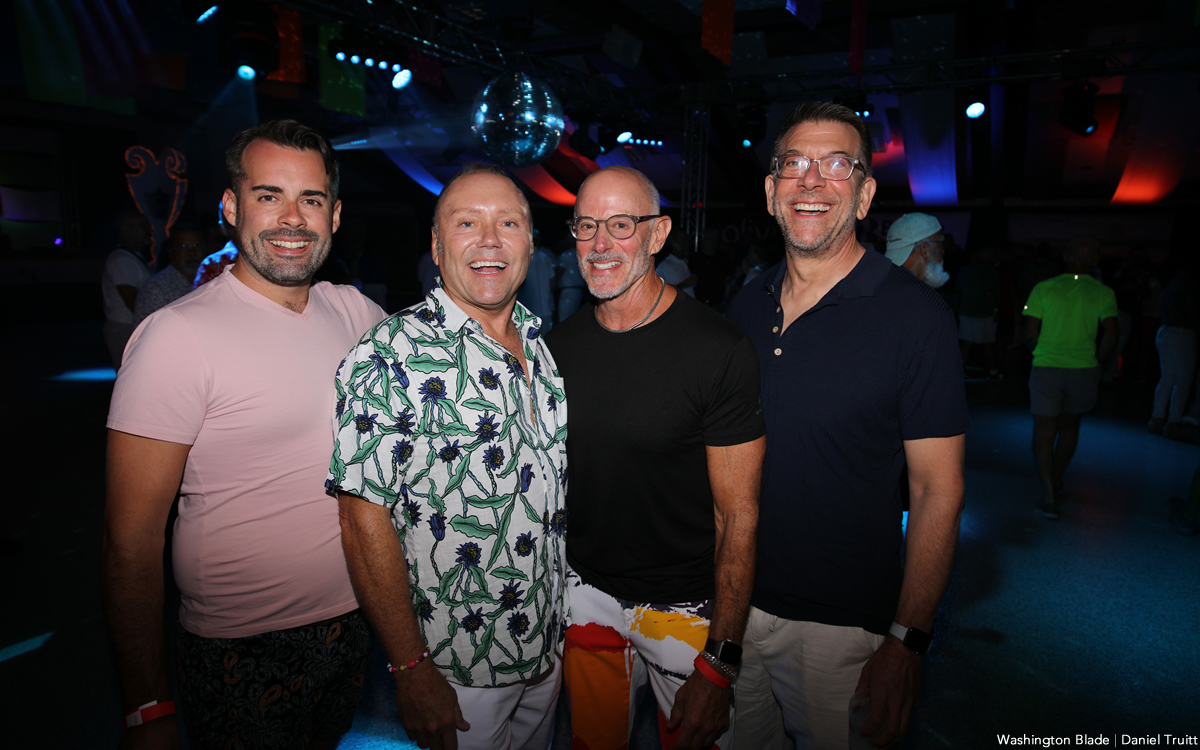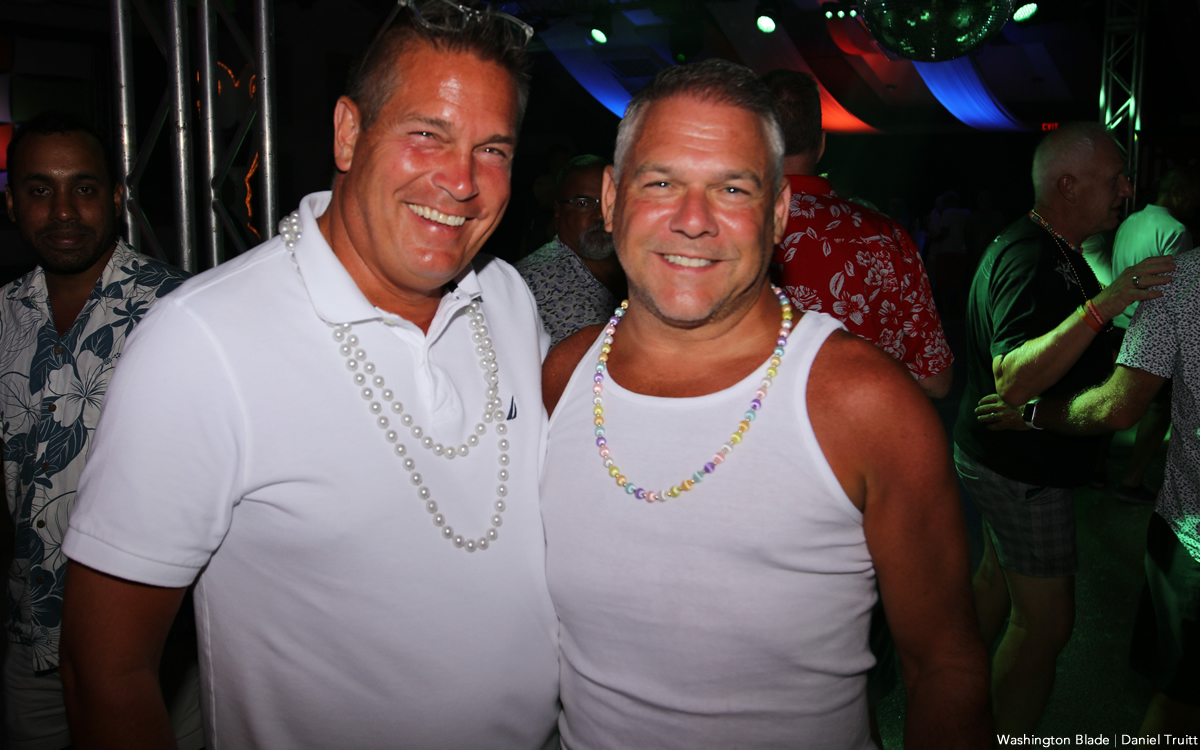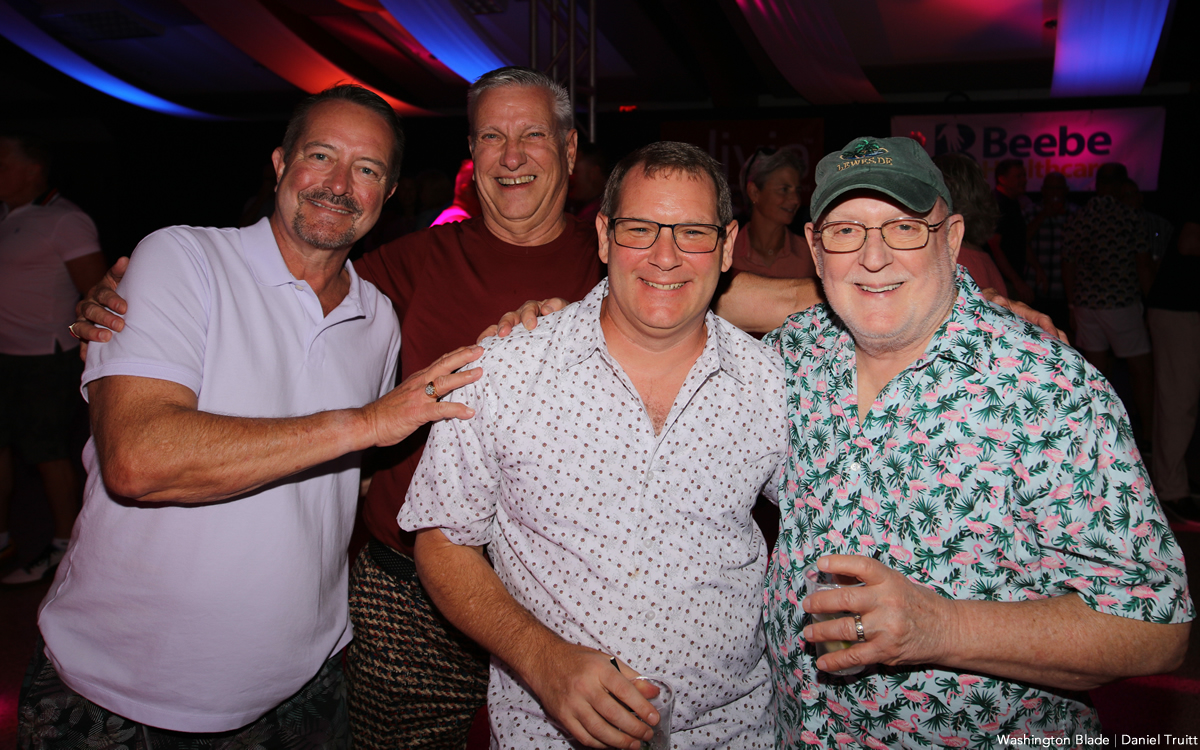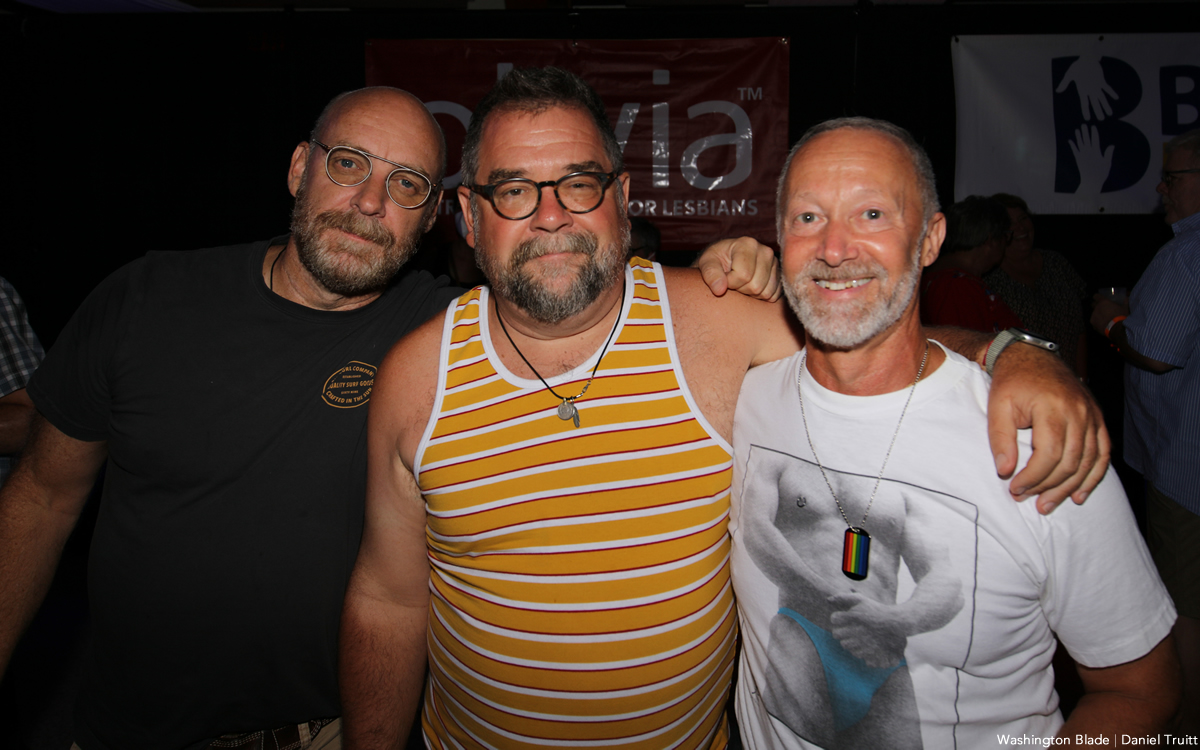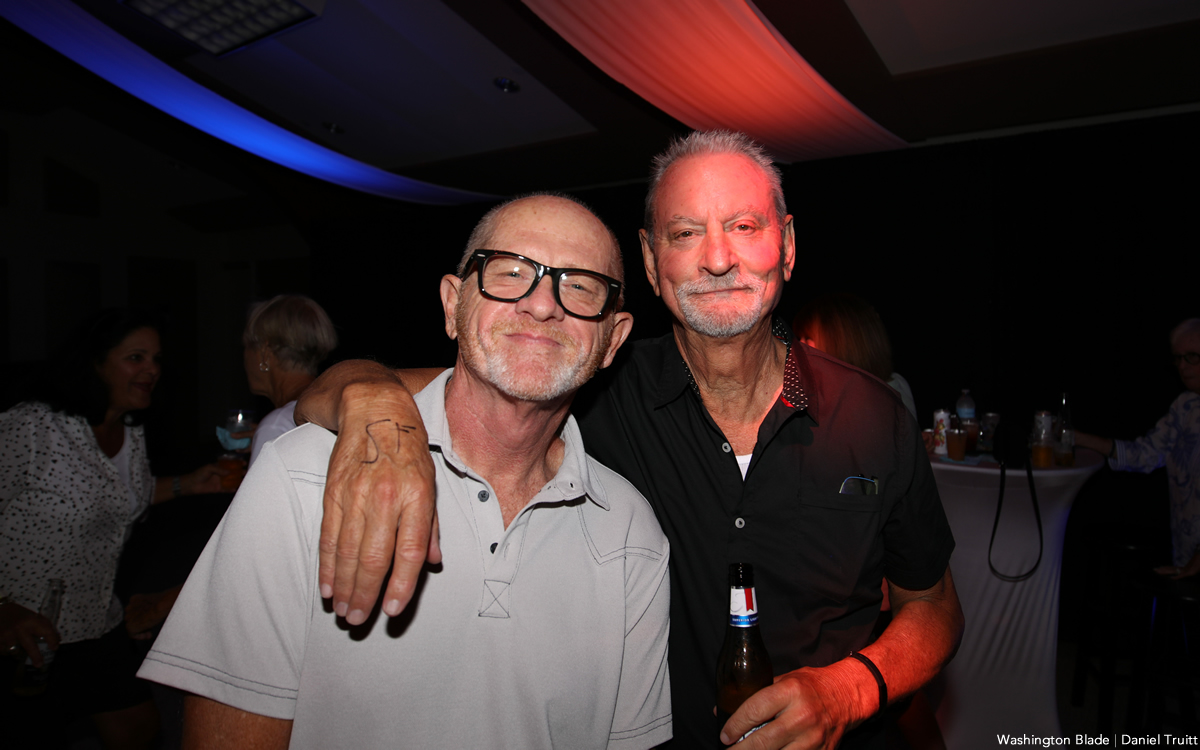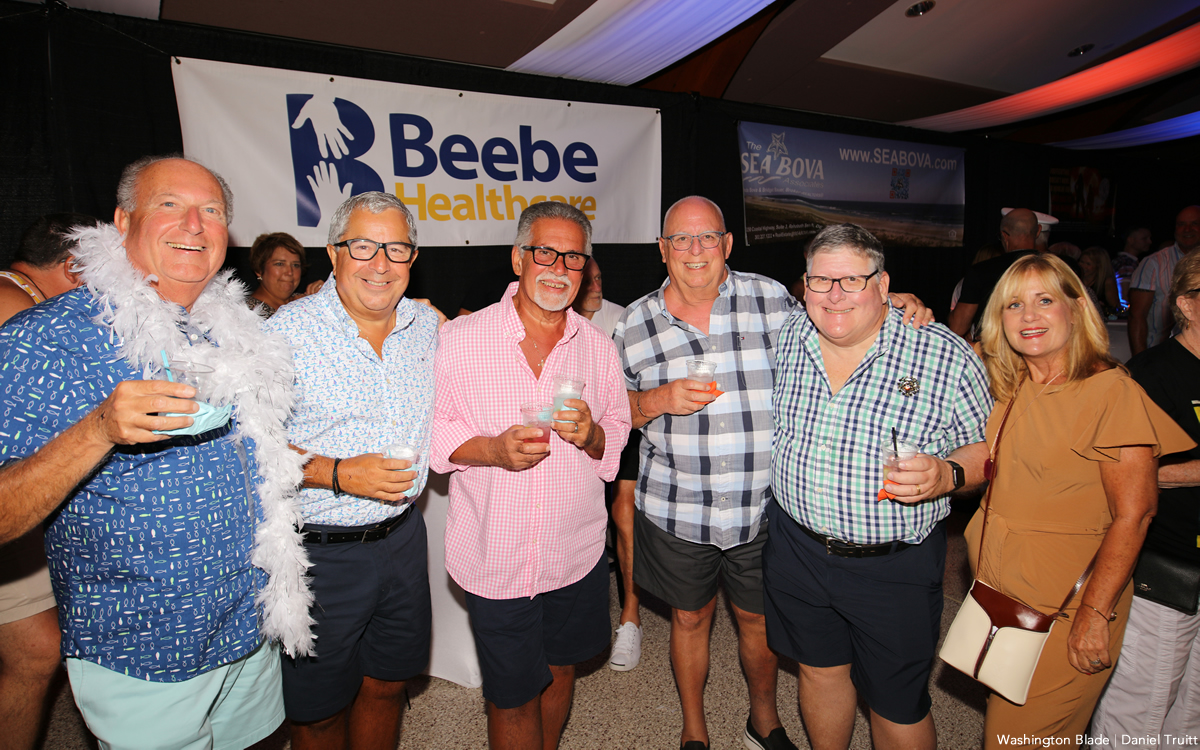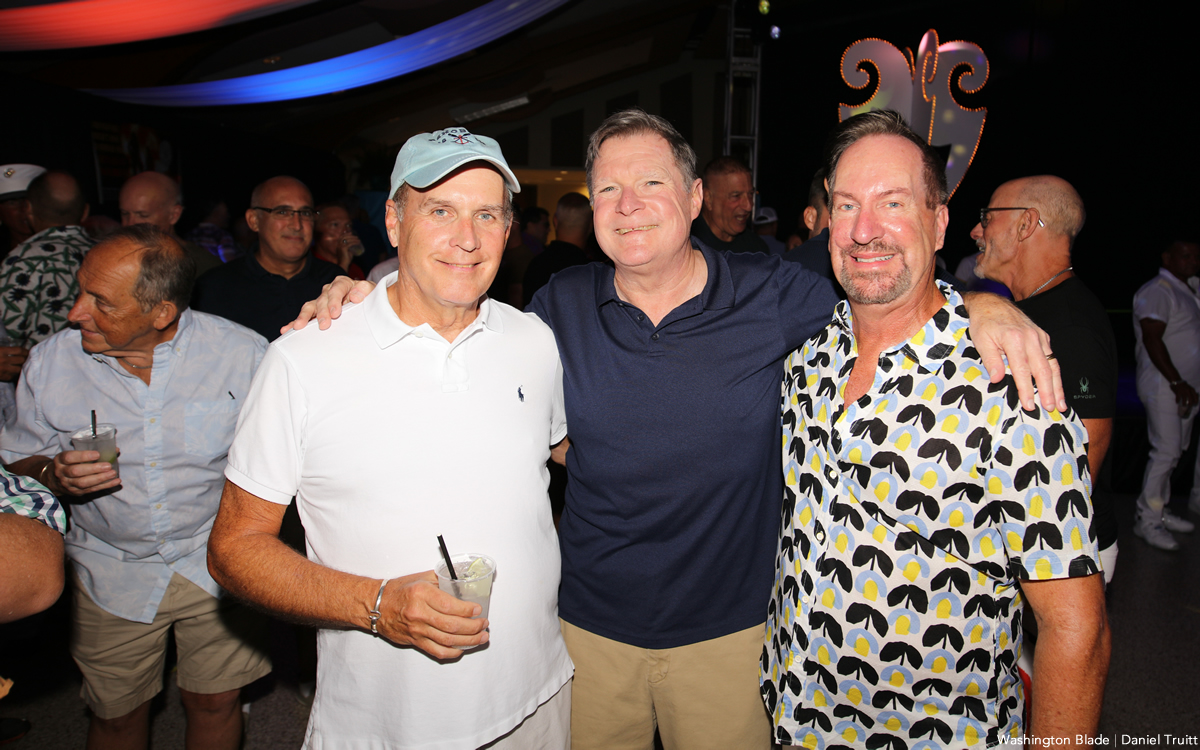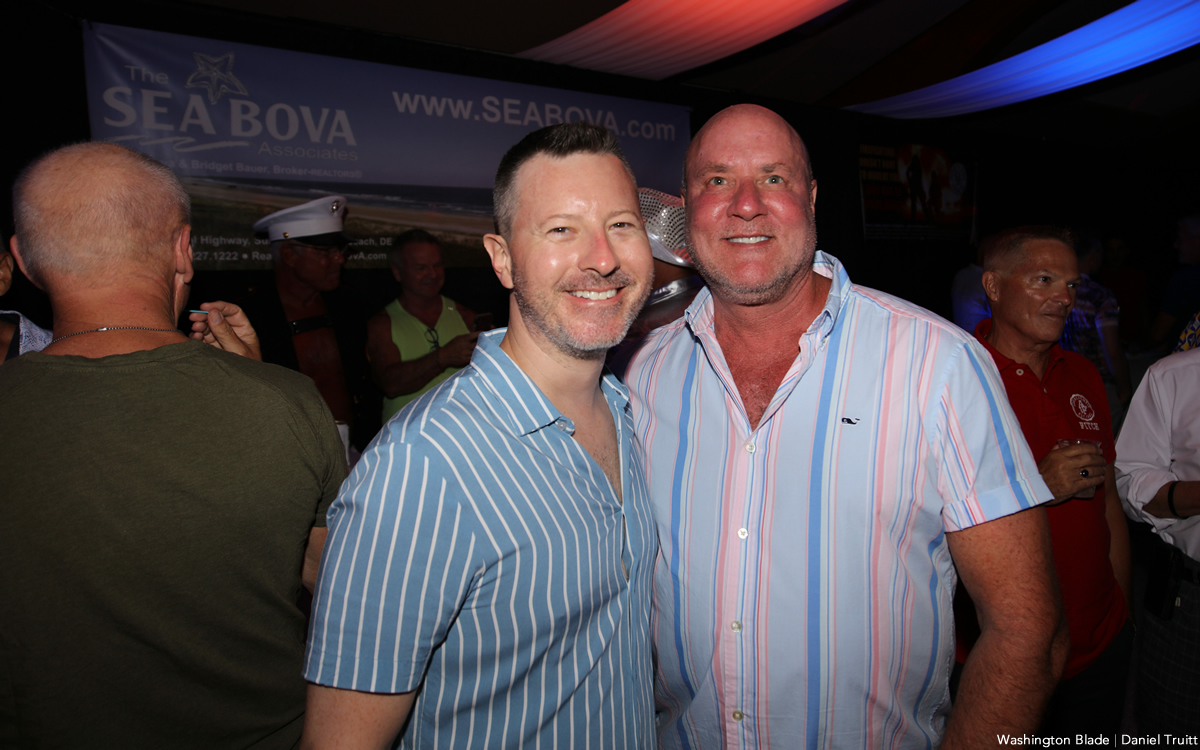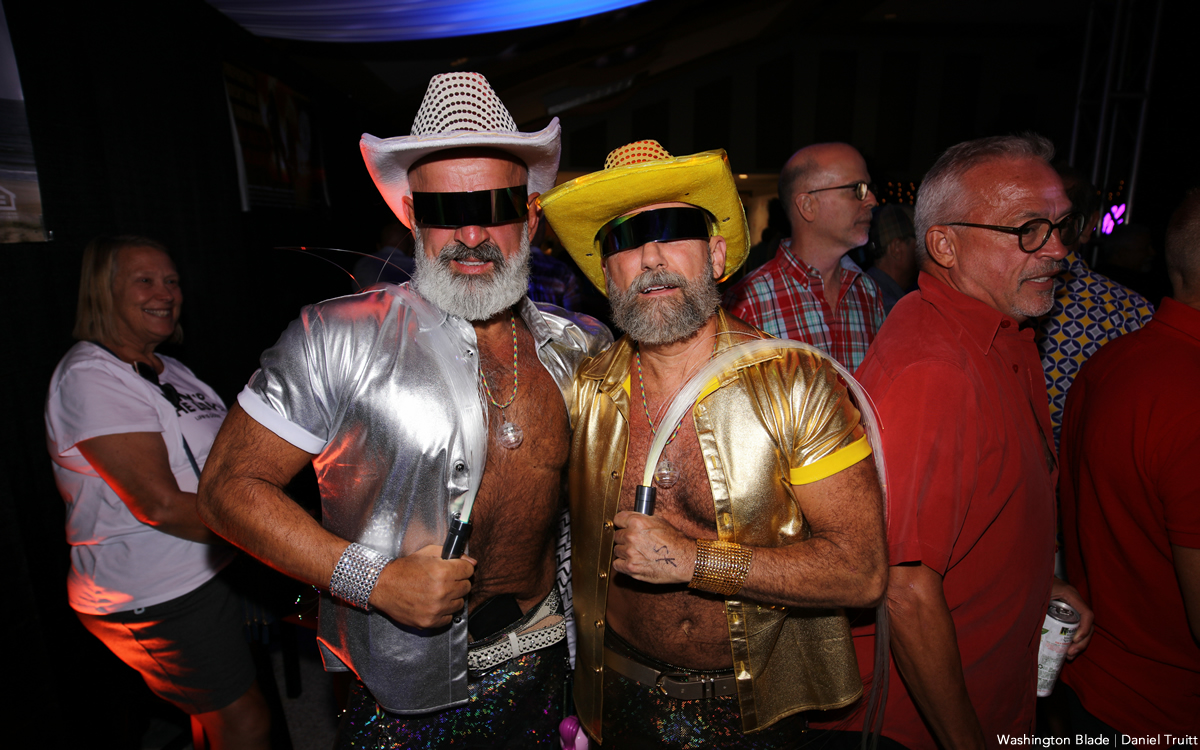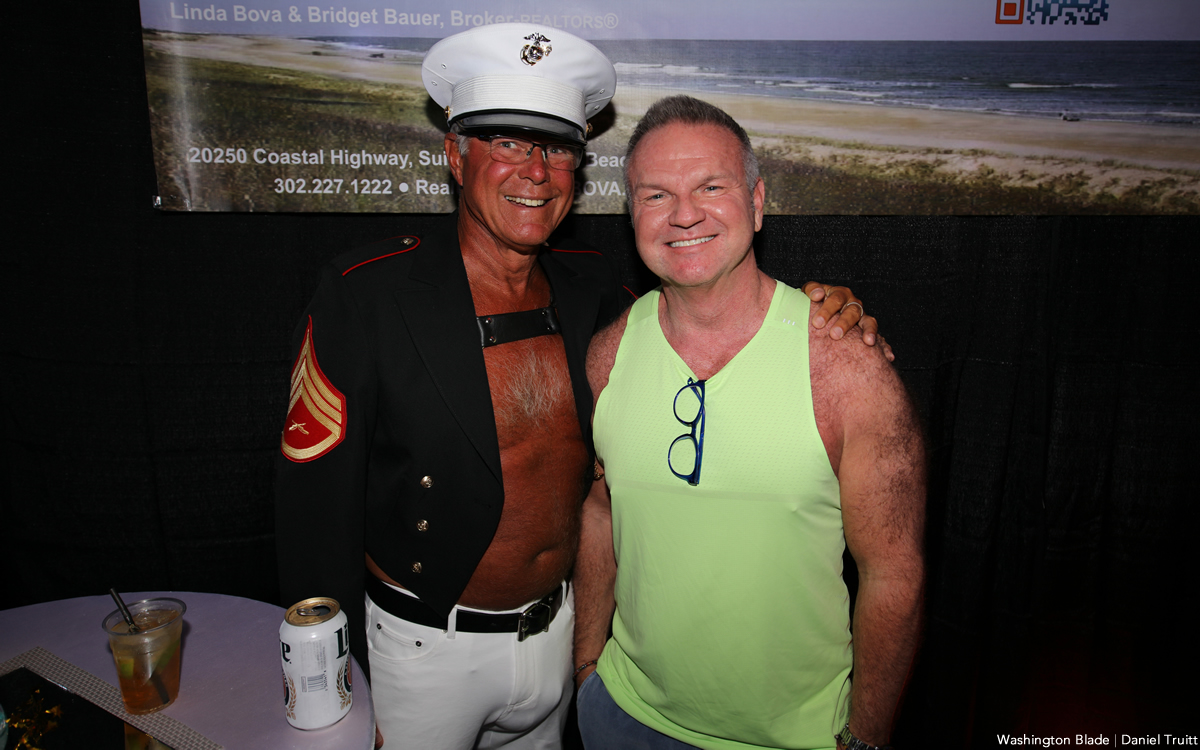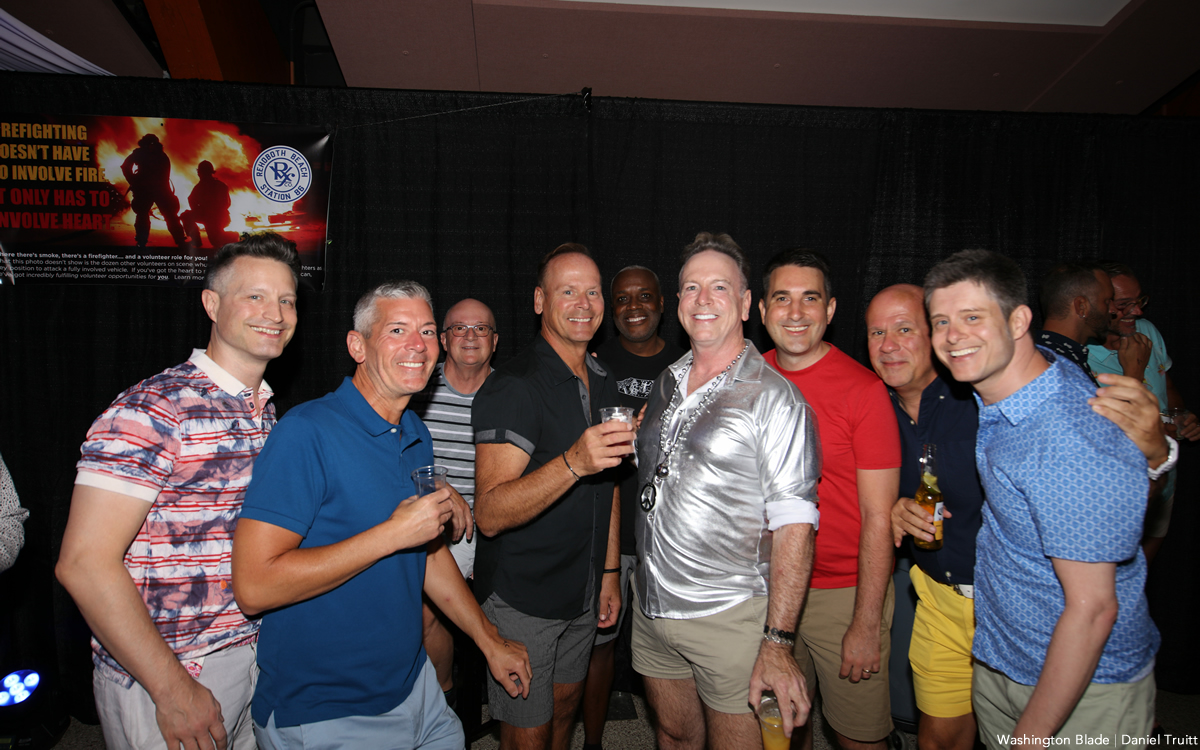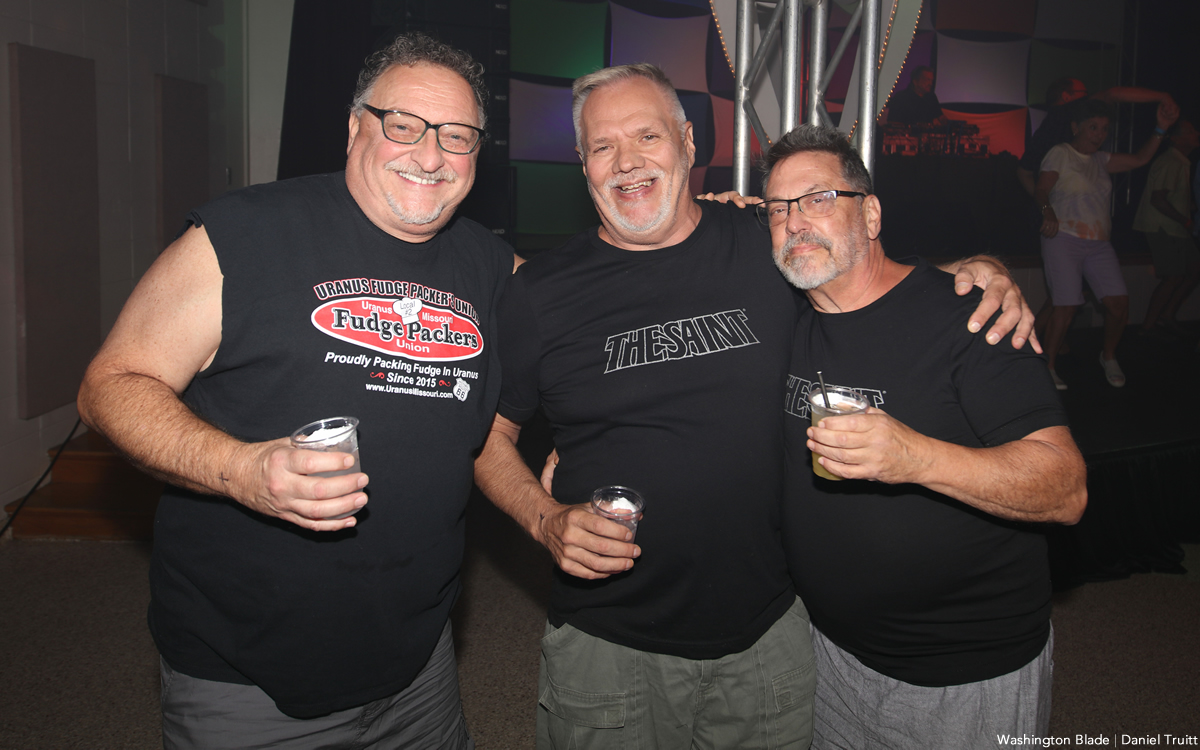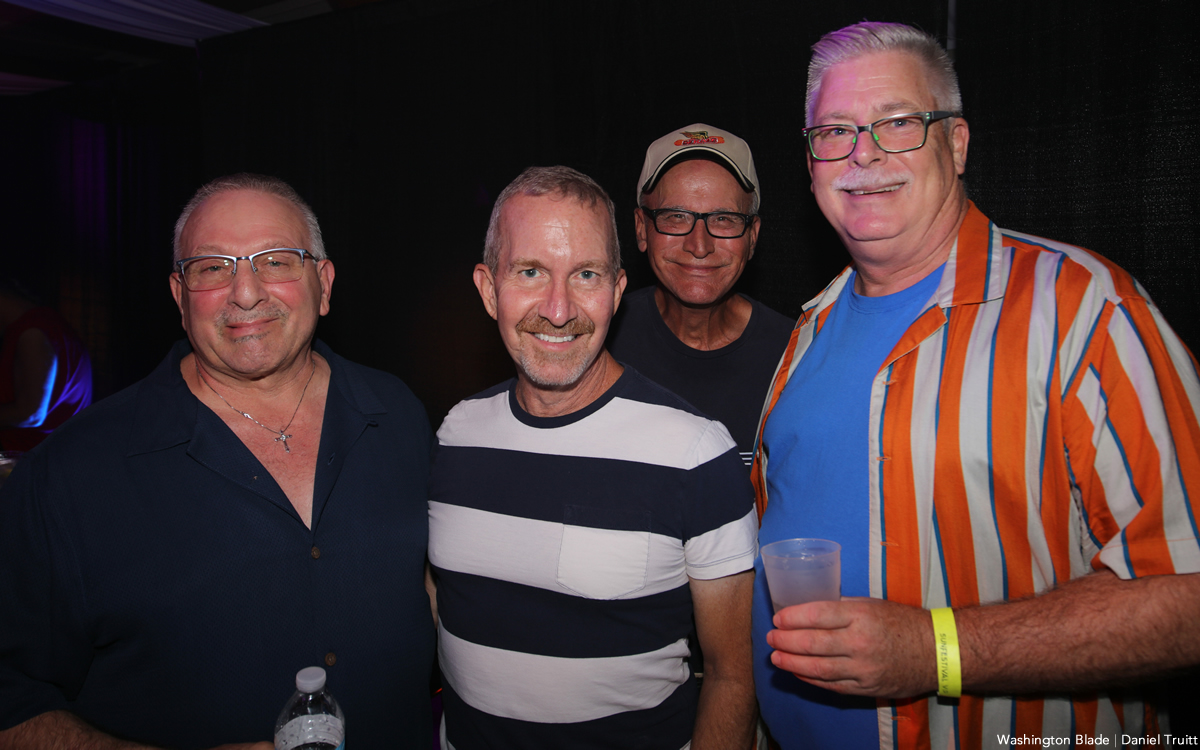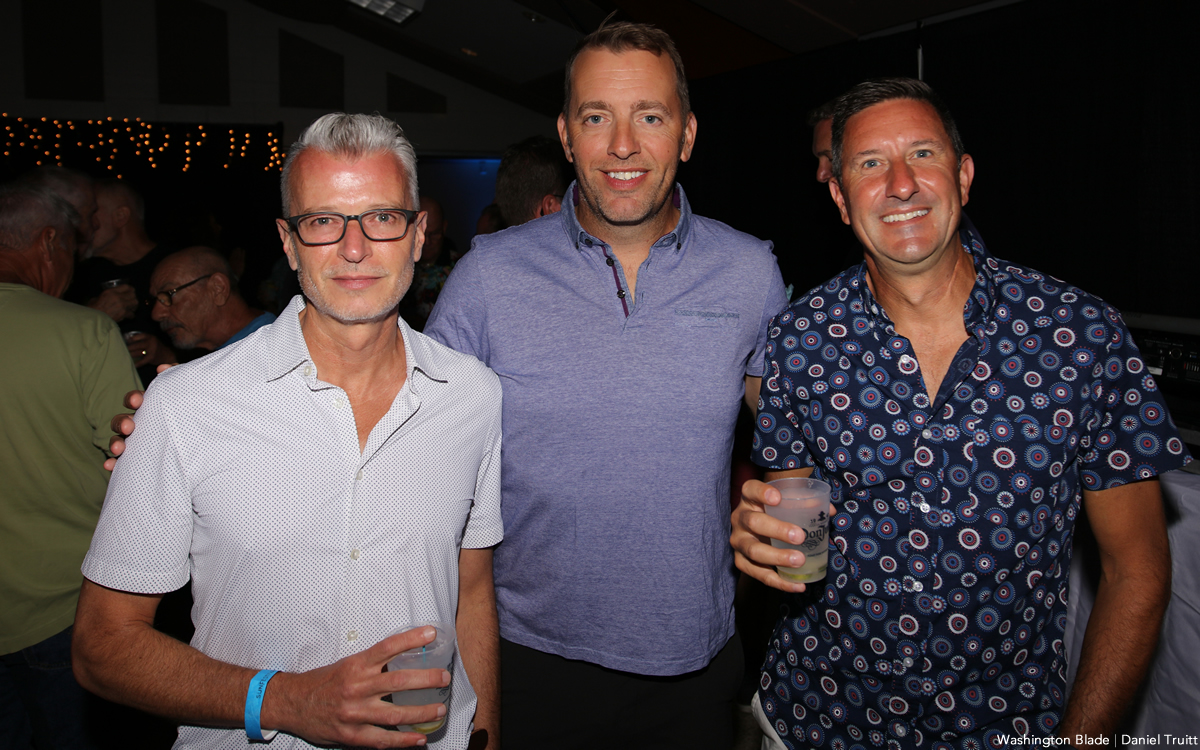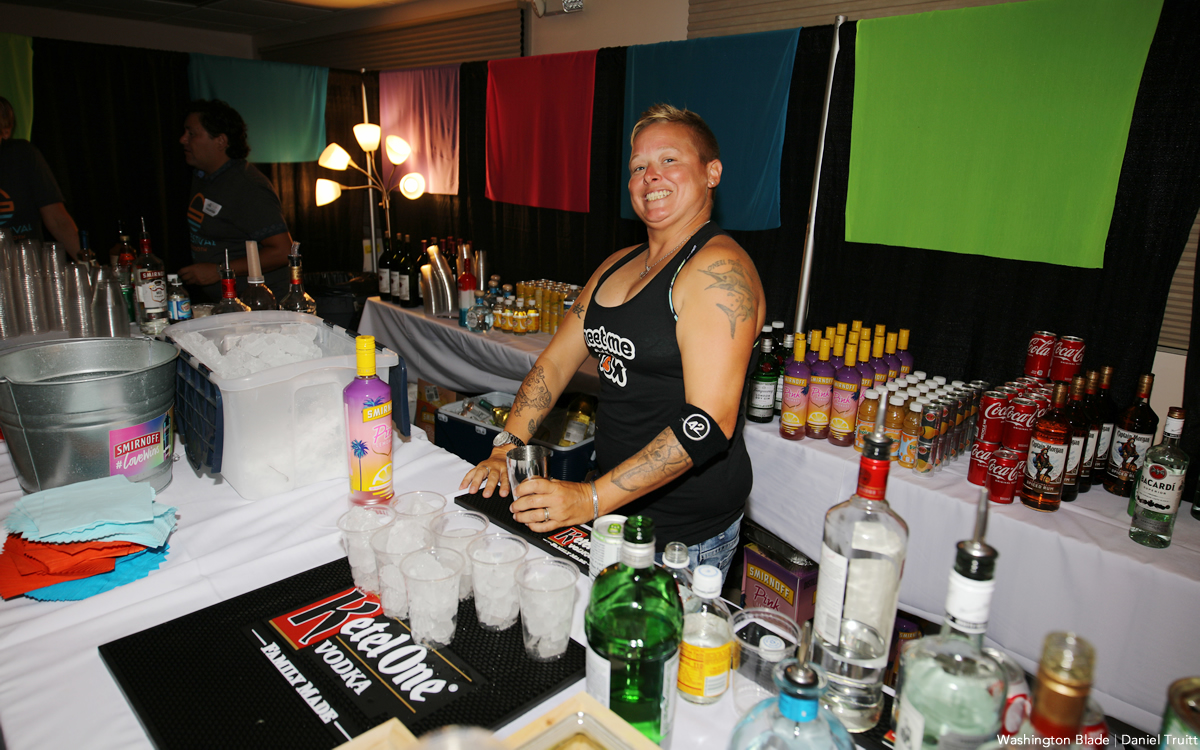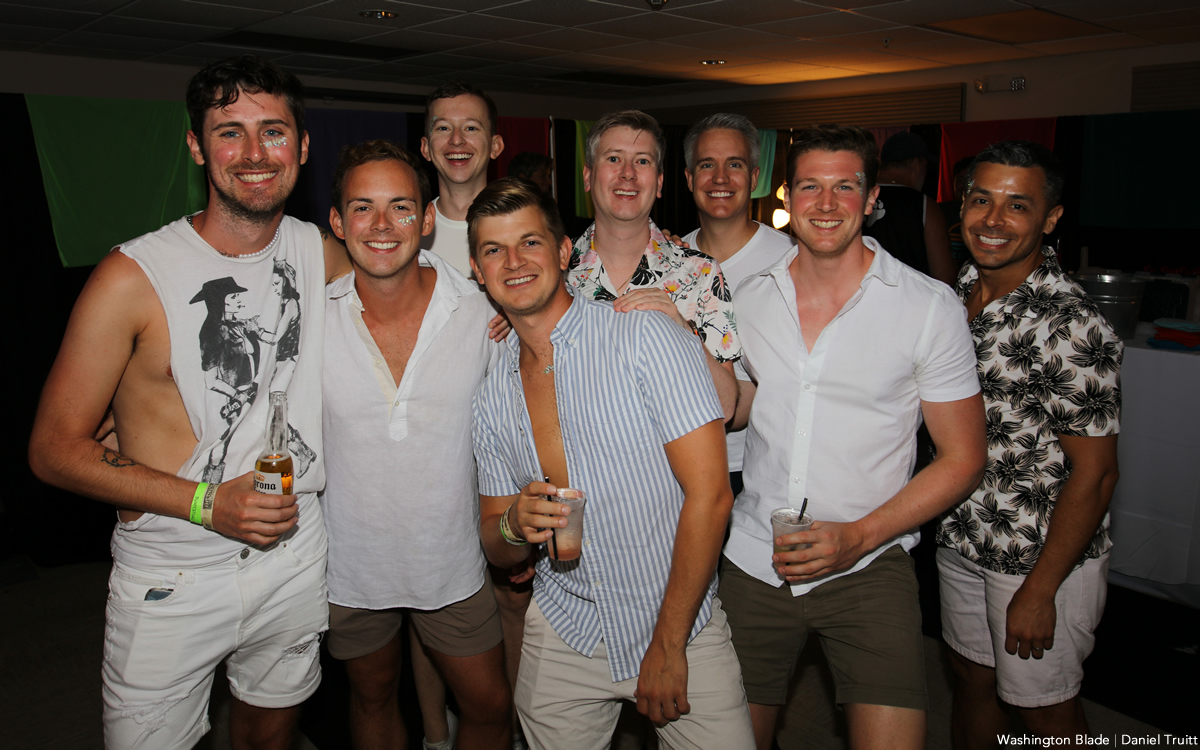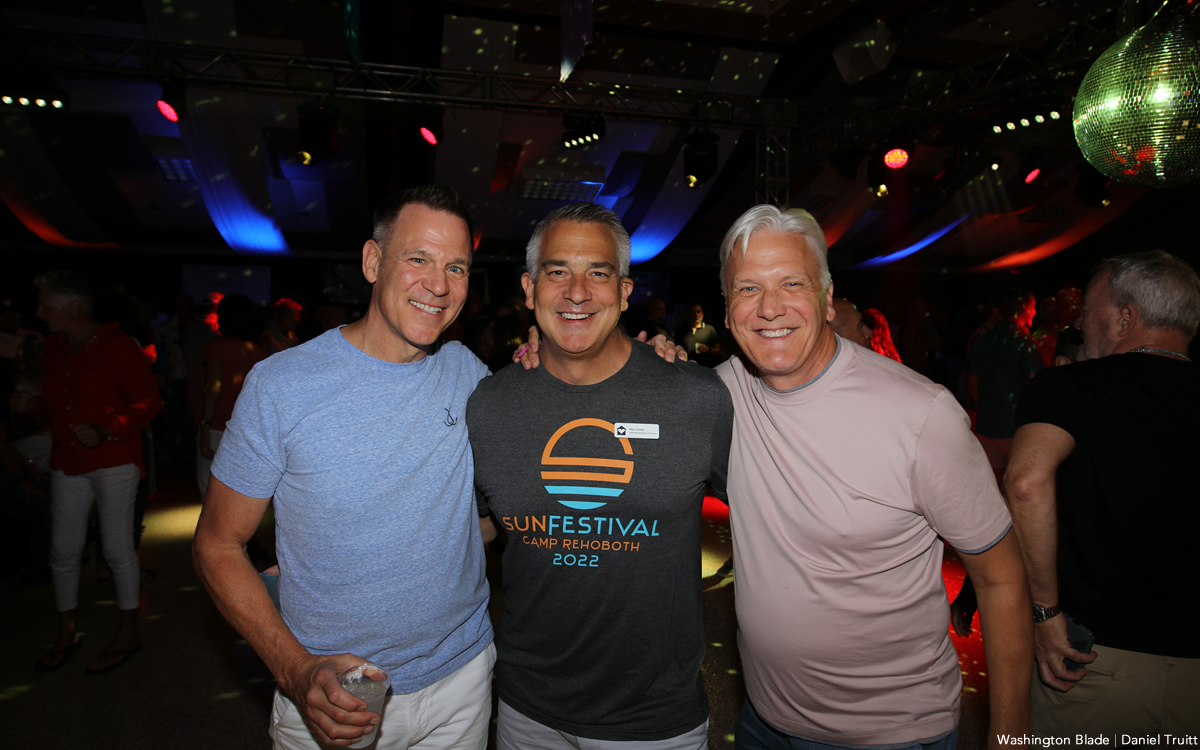 Sussex Pride raises thousands at weekend pool party
Rehoboth Beach fundraiser held on a 'glorious, sunny day'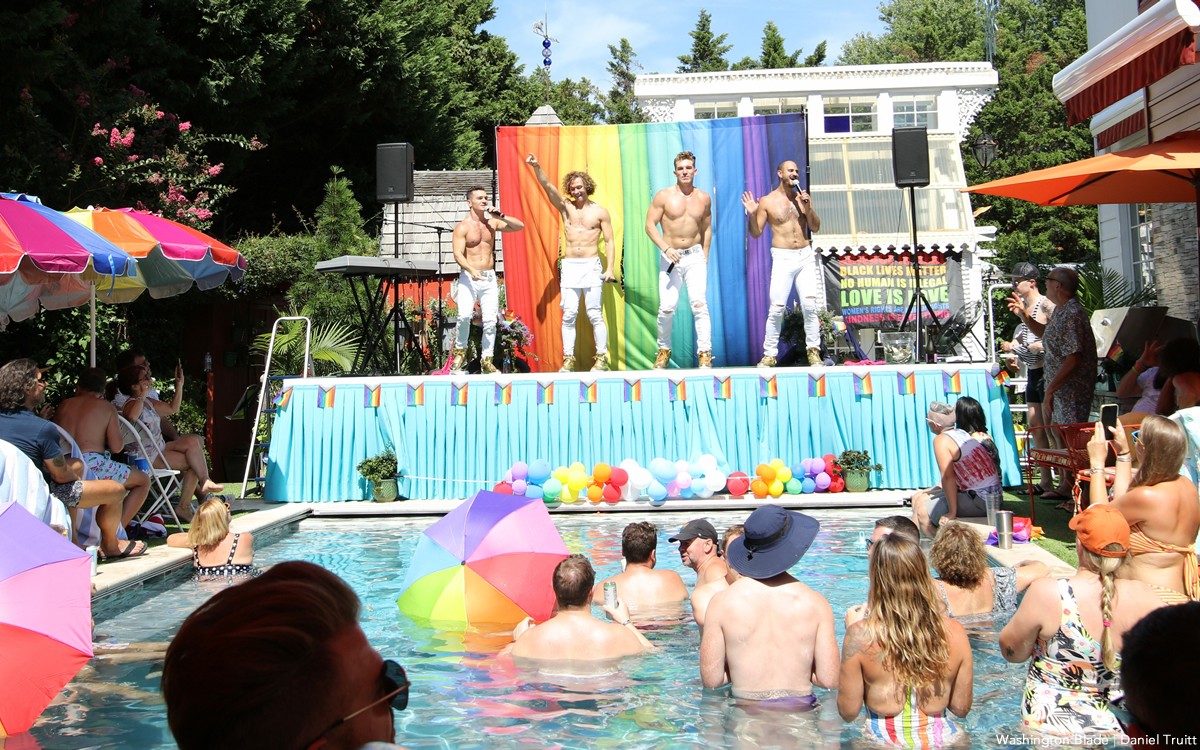 Rehoboth Beach's Sussex Pride hosted a pool party over Labor Day weekend to raise funds for ongoing programming.
David Mariner, president of Sussex Pride, noted that this year the organization was the beneficiary of an annual pool party fundraiser hosted by David Herchik and Richard Looman. Mariner emphasized the event was a success and a great way to celebrate the long weekend.
"It was a glorious, sunny day. We have had our share of cloudy Labor Day weekends, but it was perfect," he said.
Mariner noted that the event included a "spectacular" musical performance from The Boy Band Project, a New York-based musical group that recreates hits from boy bands throughout the decades and in 2019 and 2020 received BroadwayWorld awards. Local favorite Pamala Stanley also performed at the event, which raised more than $7,000 according to a statement from organizers.
Money raised will go toward new programming, including a support group for parents of transgender and non-binary adolescents in Delaware, as well as a needs assessment project for Sussex County "to really identify how we can best support the LGBTQ community in southern Delaware," Mariner said.
(Washington Blade photos by Daniel Truitt)