SMYAL announces new executive director
Erin Whelan to start Sept. 1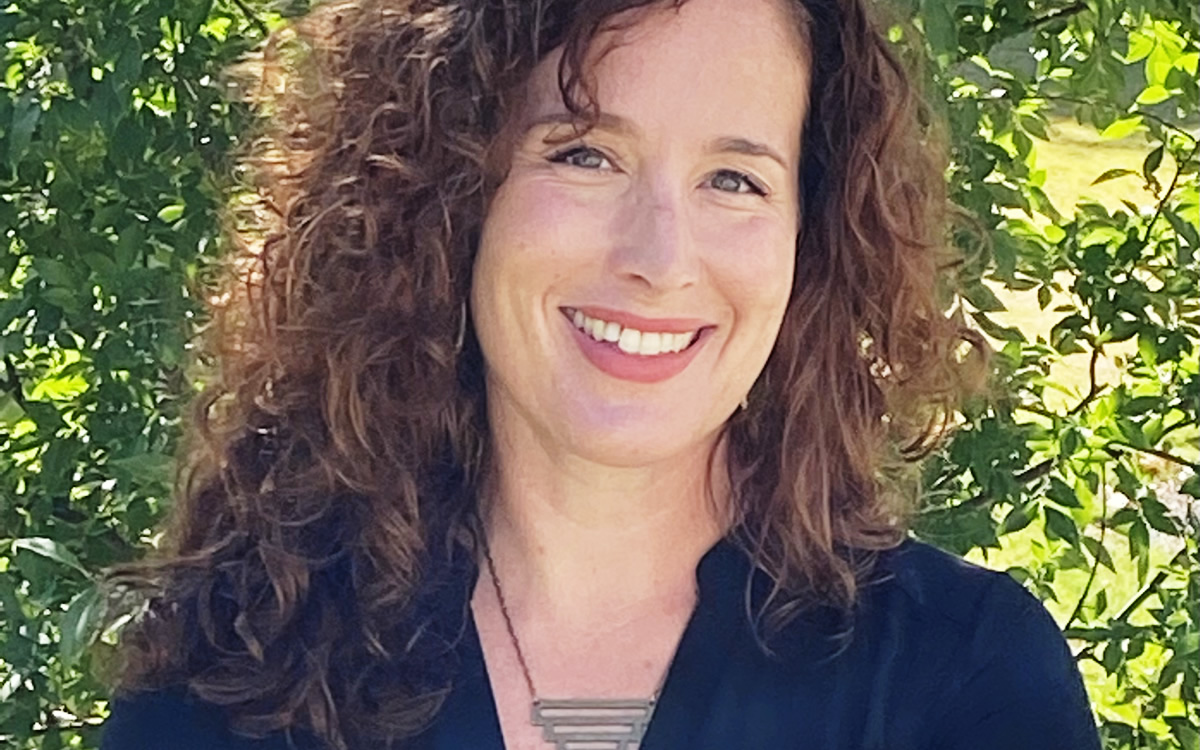 SMYAL on Thursday announced Erin Whelan will become the organization's new executive director on Sept. 1.
SMYAL's mission is to support and empower LGBTQ youth ages 6-24.
A press release that announces Whelan's appointment notes the organization over the last five years has grown "exponentially." Its services include affirming programs, housing support, leadership training and mental health services, designed to help LGBTQ youth develop advocacy skills and an educated, welcoming community.   
Whelan most recently served as the director of housing and homeless services at LifeWorks, an Austin, Texas,-based nonprofit that provides youth with housing and services. She has worked in nonprofit management for almost 20 years, and SMYAL's press release highlighted her commitment to antiracism, equity and the LGBTQ community.
"Erin Whelan is a compassionate and strong leader who I am confident is the right person to lead SMYAL," board chair Rob Cogorno said. "I could not be more proud of the tremendous growth in services for our LGBTQ youth and of the SMYAL staff's hard work that made that growth possible. Erin's extensive experience in service to youth in need and her passion for that work will help guide SMYAL in continuing its excellent work in this challenging time for LGBTQ youth in our region and across the country."
Whelan in the press release shared her enthusiasm for stepping into leadership with this driving purpose.
"I am beyond excited and honored to join SMYAL as the new executive director. My work has been committed to understanding and seeing the world through the lens of the most marginalized youth and young adults and being a fierce advocate for LGBTQ youth," Whelan said. "I believe all LGBTQ youth deserve an opportunity to build a life they love and a chance to feel celebrated and affirmed for exactly who they are and strive to be. From the moment I stepped into the SMYAL community, it felt like exactly where I wanted to be. SMYAL creates a community for queer and trans youth where they can feel radically accepted and safe to step into their true selves."
Another gay couple assaulted in D.C. in suspected hate crime
Two men holding hands when hit from behind by group of attackers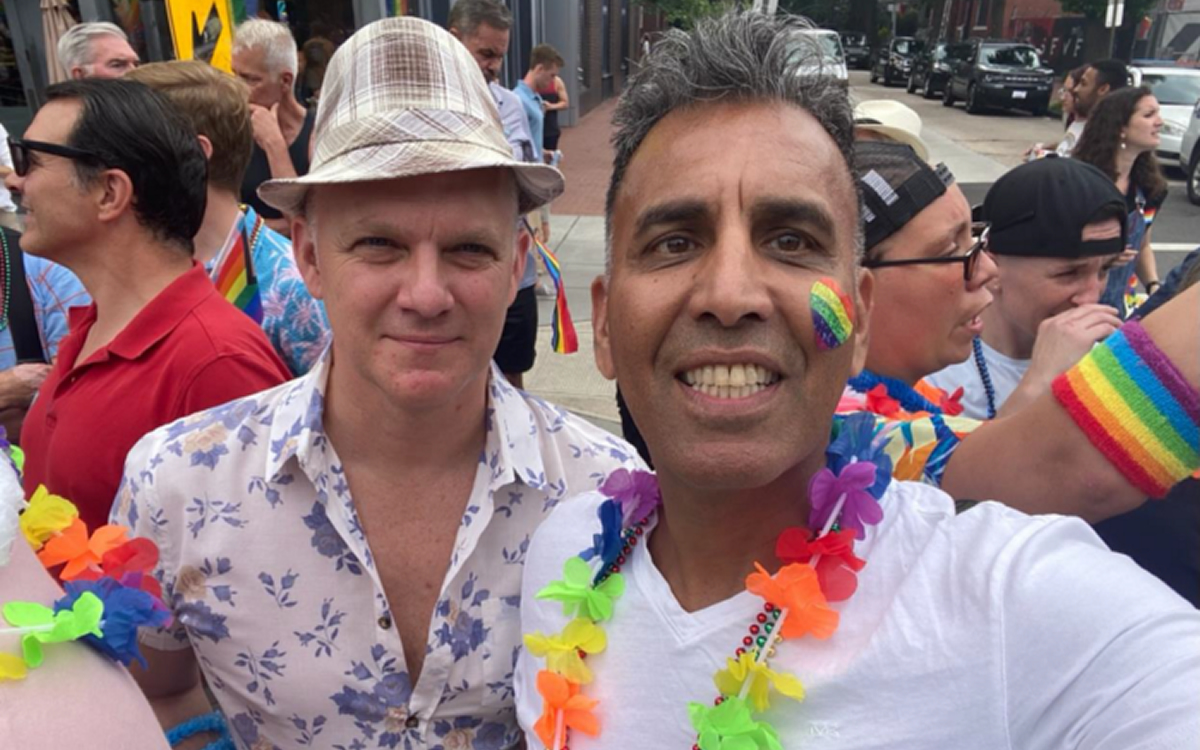 A gay male couple informed the Washington Blade this week that they were assaulted by a group of young men on June 17, at least of one of whom shouted the word "faggots," while the couple was holding hands walking home on the 1500 block of T Street, N.W. a few doors away from their house.
One of the two men suffered a broken jaw and fractured thumb when two or three of the attackers punched and kicked him in the head and face after knocking him to the ground, according to a D.C. police report that lists the incident as a suspected anti-gay hate crime.
The incident took place about six weeks before another gay male couple was attacked and punched in the head and face by a group of young males appearing in their late teens as at least one of them shouted "monkeypox faggots." The incident occurred on Aug. 7 along the 1700 block of 7th Street, N.W. in the Shaw neighborhood as the men were walking to a nearby bus stop.
D.C. police, who have released photos of two suspects in the Aug. 7 incident and a photo of one suspect in the June 17 case, say no arrests have been made in either of the cases but both cases remain under active investigation.
The two victims in the June 17 case identified themselves as J.P. Singh, Professor of Global Commerce and Policy at George Mason University, and Charles D. "Chuck" Johnson Jr., CEO and President of the Aluminum Association industry trade organization. They initially identified themselves in a little-noticed article about the incident that they wrote and published on June 23 in the blog Medium in which they also posted a photo of themselves.
"We, JP and Chuck, are a middle-age interracial gay couple," the two wrote in the article. "We have been together for nearly 27 years, and live in a gay neighborhood in Washington, DC. On Friday, June 17, while walking back from the gym at 10 p.m. and holding hands, a group of young African American men assaulted us on our street," the two wrote.
Their article goes on to explore issues surrounding racial justice and crime, and the possible impact of the Black Lives Matter movement on police response to crime, including anti-LGBTQ hate crimes, among other related issues.
"Assaults like ours open wounds in our society around race and LGBTQ issues," they state in the article. "Through writing this article, we want to emphasize context and healing, and not encourage racialized ways of thinking that we associate with divisive tactics."
Singh told the Blade the incident began on T Street, N.W., steps away from their house and in front of the house of gay D.C. Advisory Neighborhood Commissioner Kyle Mulhull. He said a group of the attackers approached him and Johnson from behind and the couple didn't see the attackers until they were struck with punches.
"Before we knew it, I heard Chuck yell," Singh said. "And when I turned to him, I felt a punch on my ear."
According to Singh's account, the attackers ran toward 15th Street and Johnson ran after them presumably to be able to inform police of their location, with the intent that the attackers could be apprehended.
But Singh said that another group of attackers emerged from an alley and appeared to have joined the first group and began assaulting Johnson again. The D.C. police report says officers responding to a 911 call from Johnson arrived on the scene when Victim 1, who was Johnson, was observed at the intersection of 15th and U Streets, N.W.
"The officers observed that Victim 1 was bleeding from his mouth as a result of the assault," the report says. The report says the officers call the D.C. Fire and Emergency Medical Services Department for assistance.
"Victim 1 stated that he and Victim 2 were walking eastbound in the 1500 block of T St., N.W. when 4 to 8 suspects approached from behind and assaulted them with punches," the report continues. "Victim 1 stated that at least one of the suspects yelled homophobic slurs at him as the assault was perpetrated.
Singh said he accompanied Johnson to the emergency room where he was treated and underwent surgery two days later to treat his jaw, which was broken in two places. Singh said Johnson was also treated for a fractured thumb.
Gay former D.C. Council hopeful backs fellow gay candidate
Parker would become first gay Council member since 2015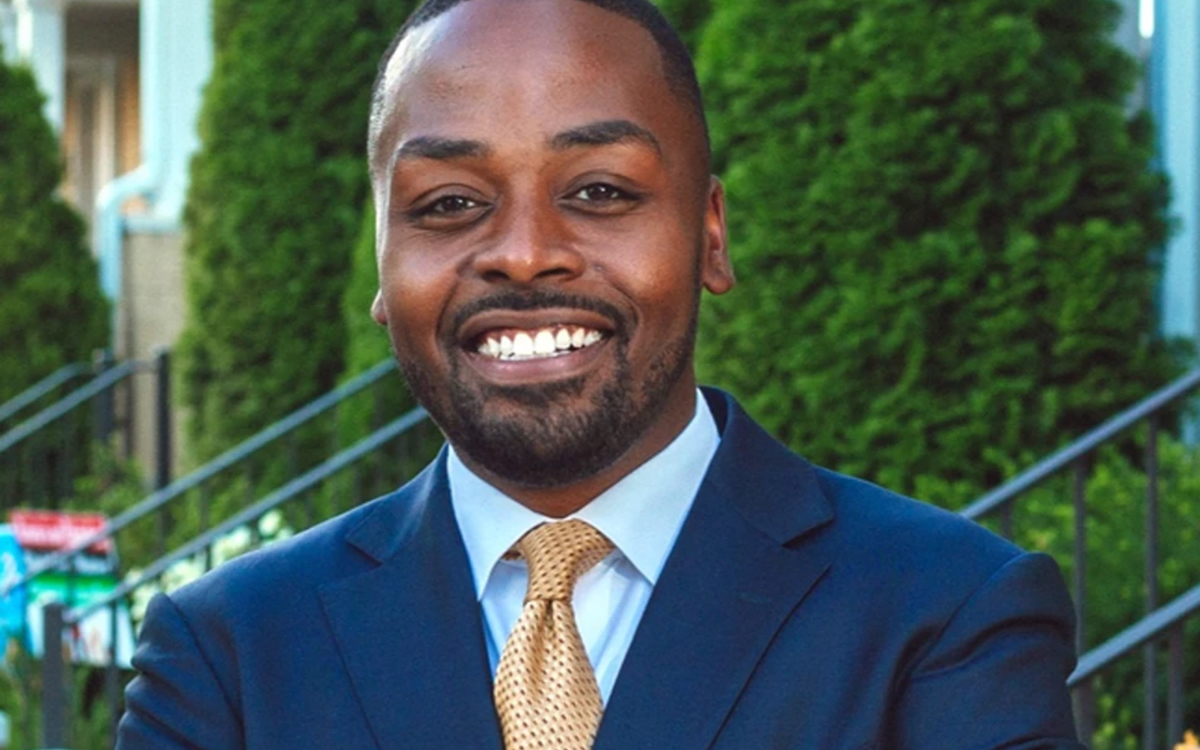 Gay former D.C. Council candidate Salah Czapary, who lost his race for the Ward 1 Council seat in the city's June 21 Democratic primary, is calling on LGBTQ voters and their allies to support fellow gay candidate Zachary Parker, who won the Democratic nomination for the Ward 5 Council seat in the June primary.
Parker, who is being challenged by Republican nominee Clarence Lee in the Nov. 8 general election, would become the first openly gay member of the D.C. Council since 2015 if he emerges as the winner in the November election.
As part of his effort to support Parker, Czapary helped to organize a meet-and-greet reception for Parker at the D.C. gay bar Number Nine that was scheduled for Wednesday evening, Aug. 10.
"D.C. ranks as the most accepting state for LGBTQ+ individuals, but that doesn't mean the work for equality is over," Czapary said in a statement announcing the event. "All of us know someone who came to D.C. fleeing a family or community that rejected them," he said.
"D.C. is, for many people, a sanctuary and a second chance. And I know that Zach will be a fighter to ensure D.C. remains an open and welcoming city for all who call it home," he said in his statement.
Czapary, a former D.C. police officer, lost his Council race to incumbent Ward 1 Council member Brianne Nadeau, who has been a longtime supporter of the LGBTQ community.
D.C. judge orders Casa Ruby placed under temporary receivership
Wanda Alston Foundation, Safe Haven being considered to take over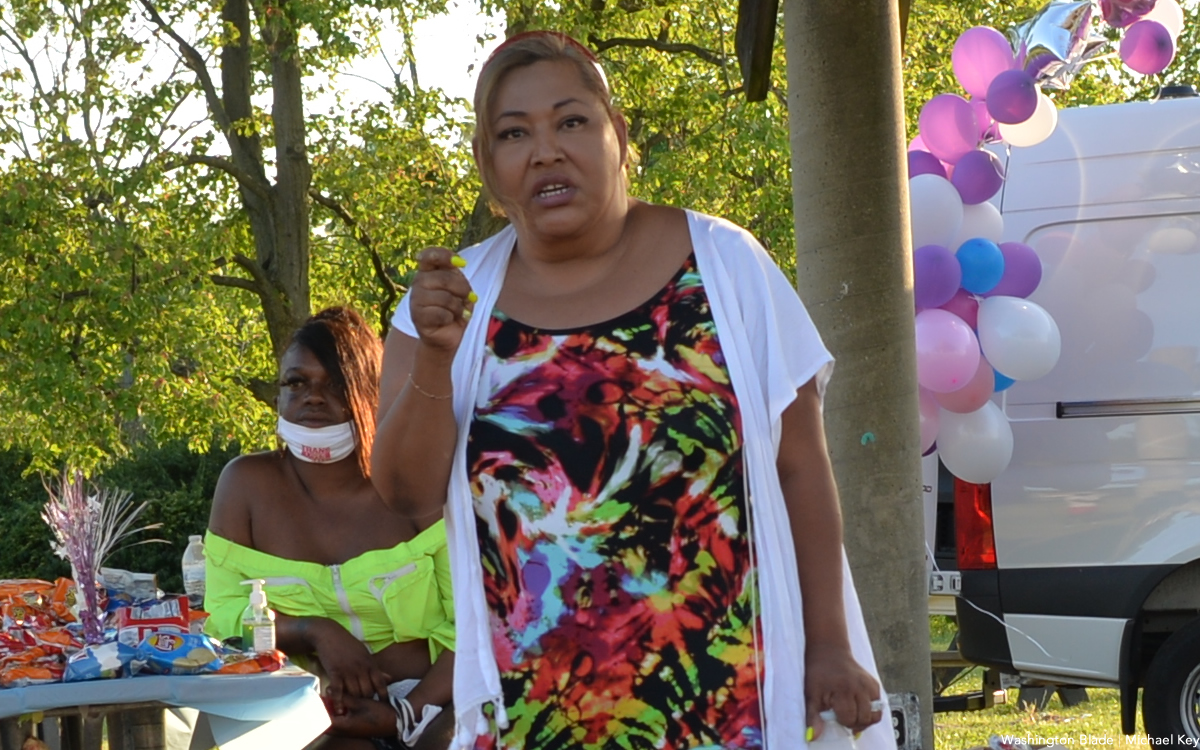 A D.C. Superior Court judge on Thursday, Aug. 11, approved a request by the Office of the D.C. Attorney General to place D.C.'s LGBTQ community services center Casa Ruby under temporary receivership to stabilize its finances and determine whether it can resume operating after it shut down its programs last month.
Among those who spoke at the virtual hearing was Casa Ruby founder and former executive director Ruby Corado, who said she did not oppose a limited receivership order. Corado spoke through an audio connection rather than appearing on video as did the judge and representatives of the Attorney General's Office.
Also appearing on video for the hearing were representatives of two LGBTQ organizations that the AG's office has named as candidates to become the Casa Ruby receiver – the D.C.-based Wanda Alston Foundation and the Baltimore-based Safe Haven, which has announced plans to open a facility in D.C.
In response to a request by Adam Gitlin, chief of the AG office's Public Integrity Section, Judge Danya A. Dayson agreed to give the AG's office one more day to decide which of the two groups would be named as the Casa Ruby receiver. After listening to testimony by June Crenshaw, the Alston Foundation executive director, and Iya Dammons, Safe Haven's founder and executive director, Dayson said either of the two groups would be acceptable to her as the receiver.
The judge directed the AG's office to submit a proposed order naming the receiver by the end of the business day on Friday, Aug. 12.
Dayson's ruling approving a receivership for Casa Ruby came eight days after she approved a separate request by the D.C. AG's office calling for a temporary restraining order to freeze all bank accounts and PayPal accounts held by Casa Ruby.
The call for both the restraining order and the receivership were introduced in court by the AG's office on Aug. 1 in an emergency motion asserting that both Casa Ruby and Corado had violated the city's Nonprofit Corporations Act in connection with their financial dealings.
"Casa Ruby's operations suggest clear patterns of gross mismanagement and poor oversight of its programs and finances," D.C. Attorney General Karl Racine said in a statement at the time the motion was filed in court. "Instead of fulfilling its important mission of providing transitional housing and support to LGBTQ+ youth, Casa Ruby diverted hundreds of thousands of dollars of District grants and charitable donations from their intended purpose," Racine said.
He was referring to allegations in the AG office's civil court filing that Corado used funds from the D.C. Casa Ruby to open a Casa Ruby LGBTQ shelter in El Salvador without any documented authorization from the Casa Ruby board of directors, which the court filings say rarely met and failed to provide oversight over Corado or Casa Ruby.
During the Aug. 11 virtual court hearing, Corado disputed the allegations, saying among other things, that claims that she was not in communication with the Casa Ruby board was a "misconception."
Corado did not say in her remarks at the virtual court hearing where she is currently residing. Members of the Casa Ruby staff have said Corado had been in Salvador for most of the time this year and in recent weeks the staff was unable to reach her to discuss Casa Ruby related business. Staff members also reported that they had not been paid for over a month and a financial crisis prevented them from continuing any of Casa Ruby's remaining programs.
In her comments at the Aug. 11 hearing, Corado said the funding crisis was caused by D.C. government agencies that she said failed to reimburse Casa Ruby close to $150,000 in grant funds that she said the city was committed to pay for services that Casa Ruby had already performed.
But email correspondence between officials with the D.C. Department of Human Services, which has provided most of the Casa Ruby grant funding, and Casa Ruby officials other than Corado, indicates the funding was withheld because Casa Ruby failed to comply with various grant requirements, including not having a functioning board of directors. One or more of the employees released the correspondence to the media.
"I believe that when the facts, as someone stated earlier, stop being allegations and actually become facts that you, Your Honor, will have an opportunity to understand the ramification of the allegations," Corado said during the hearing. "There are people, including myself, who have received death threats over things that are not true," she told the judge.
Gitlin of the AG's office, while not specifically responding to Corado's allegations, said his office has met the legal requirement needed to have Casa Ruby placed under receivership.
"In short, we do have reason to believe that Casa Ruby currently continues to be out of compliance with the Nonprofit Corporations Act, continues to be unable to meet its obligations, and its assets are in serious question," he told the judge. "And so, we believe the requirements for the receivership statute have been met."
He said the two groups under consideration to become the receiver are "both nonprofits in good standing with experience doing many of the services that Casa Ruby performed." He added, "Both have pledged that even if they are not appointed receiver, they are happy to help because they care about the community that needs to be served."
He concluded by saying the AG's office would like whichever group is chosen as the receiver to "first assess the assets and liabilities that are outstanding for Casa Ruby, figure out whether a board can be reconstituted, and assess otherwise whether there is a path forward for the organizations." Gitlin said the other option that the receiver should consider is whether its recommendation should be for "an orderly wind down in the way a nonprofit normally would" to end its operations.
Judge Dayson ordered that whichever group is chosen to be the receiver, which she was to approve the following day on Aug. 12, will be required to submit a report to the court on Sept. 13, 2022, on the status of its work. She scheduled a status hearing on the case for Sept. 29 at which time she directed Corado to arrange to have an attorney representing her.