Boston Children's Hospital targeted by violent anti-LGBTQ threats
'We condemn these attacks in the strongest possible terms'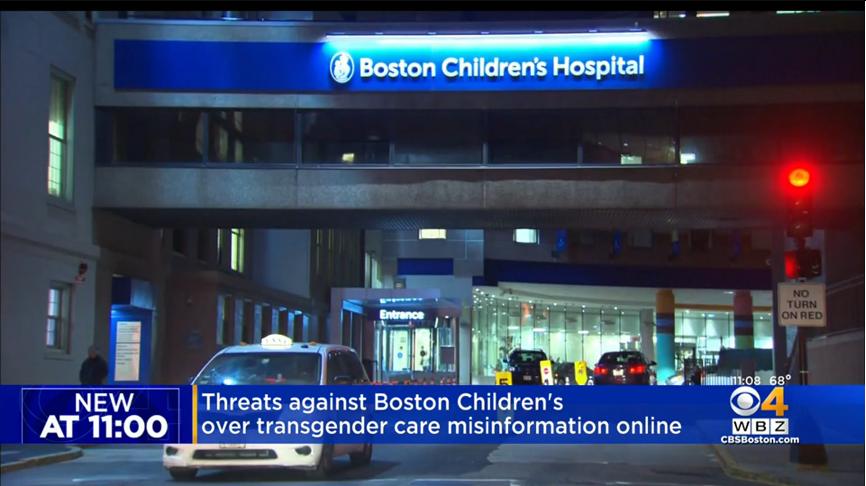 Anti-LGBTQ far right extremists are targeting Boston Children's Hospital, threatening its employees and medical staff after falsehoods and disinformation spread online recently about the healthcare facility's treatment of transgender youth.
In a statement posted online, a spokesperson for Boston Children's Hospital wrote: "In response to commentary last week critical of our Gender Multispeciality Service (GeMS) Program, Boston Children's Hospital has been the target of a large volume of hostile internet activity, phone calls and harassing emails including threats of violence on our clinicians and staff fueled by misinformation and a lack of understanding and respect for our transgender community."
The statement notes that the false information, with special attention being cast on the lies that Boston Children's Hospital was performing hysterectomies (transgender care related) on minors. The age of consent for that gender-affirming procedure is 18.
"We condemn these attacks in the strongest possible terms, and we reject the false narratives upon which they are based," the hospital continued. "We are working with law enforcement to protect our clinicians, staff, patients, families and the broader Boston Children's Hospital community and hold the offenders accountable. We will continue to take all appropriate measures to protect our people."
August 16, 2022
Journalist Martha Bebinger with WBUR,  Boston's NPR news station, noted the campaign started last week with criticism of a video posted on the hospital's website about hysterectomies. Several conservative social media accounts shared posts about the video on Twitter. The hospital performs hysterectomies on patients 18 and older, but not on children as some of the posts claimed.
The social media account Libs of TikTok, which has often promoted "groomer" discourse that falsely linked LGBTQ teachers and parents to pedophilia, began to make a variety of false claims. One allegation included the lie about Boston Children's Hospital offering gender-affirming hysterectomies to children under 18 years old.
Surgeons at Boston Children's Hospital have said they would consider performing other procedures, including phalloplasty, or penis construction, on 17-year-old male trans patients. But hospital staff say that hasn't happened because no 17-year-old has met the required legal and other criteria.
Conservative journalist and anti-LGBTQ+ activist Christopher Rufo, who has helped incite white Christian nationalist right-wing uproar over the critical race theory being taught in the nations' secondary schools and also fabricated a story that queer theory was also being taught to kindergarteners up through high school, took aim at Boston Children's Hospital in a tweet Wednesday.
Yes, American doctors are performing "vaginoplasties" on minors—castrating young males and creating artificial vaginas out of their penile tissue.https://t.co/LzLsZpeeRU pic.twitter.com/6NgBGitZZh

— Christopher F. Rufo ⚔️ (@realchrisrufo) August 17, 2022
Then adding to the far-right extremist pile-on, Media Matters for America reported Wednesday that anti-trans pundit Matt Walsh also attacked the hospital.
The Daily Wire's Matt Walsh falsely accused Boston Children's hospital of putting "every toddler who has ever been born…on a path to sterilization and butchery before they can even talk." Two days later, the hospital's staff was deluged by violent threats. pic.twitter.com/uoyb35VPM6

— Media Matters (@mmfa) August 17, 2022
Christina Buttons, a Nashville-based radical anti-LGBTQ far-right journalist for the Canadian anti-LGBTQ conservative publication, the Post Millennial, which features other transphobic writers, attacked NBC News reporter Brandy Zadrozny on Twitter over her reporting on Boston Children's Hospital.
God help me, I know I shouldn't bother, but just quick before I log off: the "evidence" for this lie, that a children's hospital is performing genital surgery on minors, actually shows that the center provided ZERO of these surgeries on minors.https://t.co/elQ7nF1dCU https://t.co/478VyUsx4U pic.twitter.com/L6BP11HHDc

— Brandy Zadrozny (@BrandyZadrozny) August 17, 2022
A spokesperson for Twitter told the Washington Blade Wednesday afternoon that the company support team was looking into the reports of harassment.
Zadrozny reported: Anti-trans activists also targeted the individual doctors who appeared in the YouTube videos from Boston Children's Hospital, leaving vulgar and harassing comments on their social media accounts and flooding their online pages with negative reviews. Some hospital staff have since made their social media profiles private.
This isn't the first time that far-right activists have targeted doctors and medical institutions — or even Boston Children's Hospital.
Lee Leveille, co-director of Health Liberation Now, a trans rights advocacy group that investigates the effects of policy on trans health, said the hospital was also a target in May 2021 for providing gender-affirming care amid a similar wave of targeted harassment on medical facilities.
"The original organized network that jump started the clinic protests has been slowing down a bit and is more decentralized," Leveille said over email. "Local pockets will still operate here and there, but they're less connected to a central organized push than the original ones. Now we're seeing new faces rallying the cause — including the likes of Matt Walsh and Libs of TikTok."
A spokesperson for the Boston Police Department said the department is aware of the threats and is working with hospital staff.
As votes are tallied, progressive groups celebrate LGBTQ midterm candidates
While final results of the midterm elections were pending as of Tuesday night, several LGBTQ candidates had already made history with their electoral victories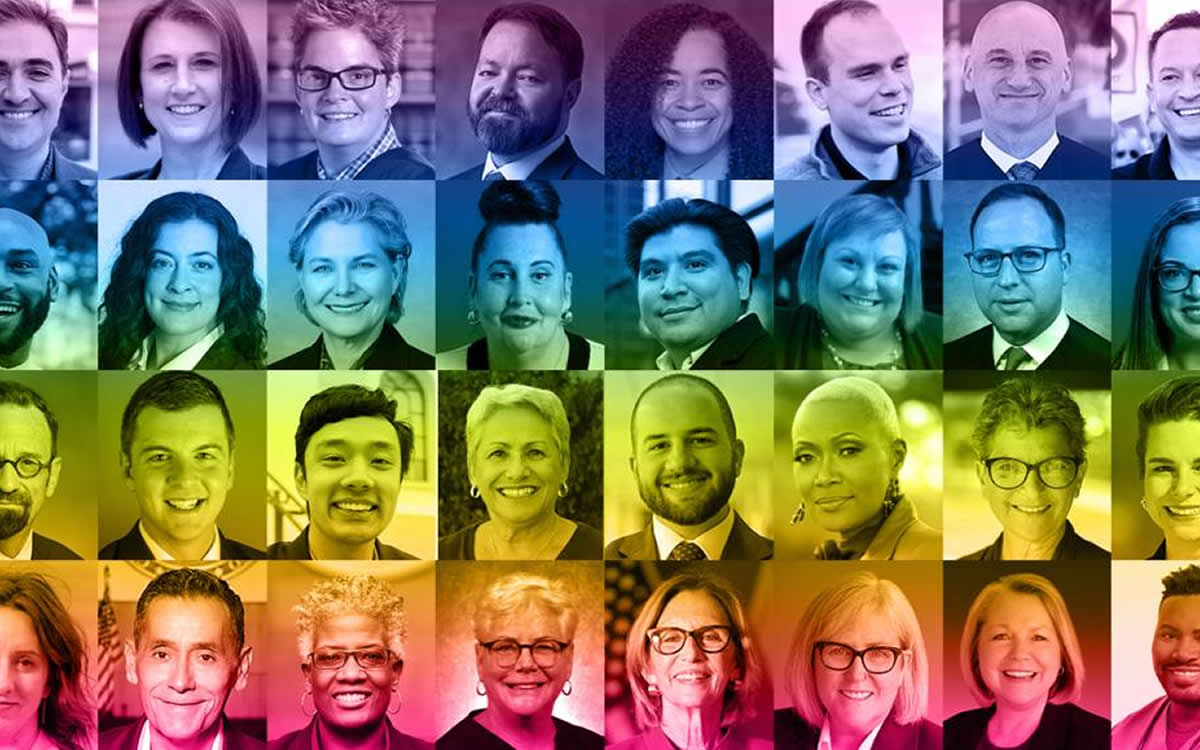 Progressive LGBTQ groups celebrated the pro-equality LGBTQ candidates running in key midterm races across the country on Tuesday, several of whom claimed victory as Election Day stretched into the night.
Becca Balint and Maura Healey were among the first candidates whose races were called, both becoming the first women and the first LGBTQ people elected to, respectively, represent Vermont in Congress and serve as governor of Massachusetts.
The LGBTQ Victory Fund, which supports pro-choice LGBTQ candidates, toasted the candidates' success "shattering lavender and glass ceilings."
"The future of LGBTQ equality and women's rights were on the ballot — and Vermonters delivered tonight," Victory Fund President Mayor Annise Parker said in a press release on Balint's win. "For nearly a decade, Becca led efforts to pass meaningful legislation to increase fairness and equity within Vermont. Now, she is ready to do the same in Congress."
In a press release announcing Healey's victory, Parker said, "In the face of so much hate and intolerance sweeping our nation, her win is a sign — especially to LGBTQ kids in desperate need of hope — that LGBTQ people have a place in American society and can become respected public leaders." 
LPAC, a group that supports women and nonbinary LGBTQ candidates running for public office, also published press releases celebrating Healey and Balint on Tuesday afternoon.
Just before midnight, the Victory Fund called Robert Garcia's victory for California's 42nd Congressional District. Garcia will be the first openly gay immigrant elected to Congress.
"We are confident Robert's deep policy experience and ability to build strong, diverse coalitions will make him an exceptional legislator," Parker said. "His win tonight will inspire countless other LGBTQ and first-generation Americans to pursue careers in public service."
Democrat and LGBTQ ally Wes Moore also made history on Tuesday, becoming Maryland's first Black governor-elect in his race against Donald Trump-backed far-right candidate Dan Cox, while openly gay Colorado Gov. Jared Polis and U.S. Rep. Chris Pappas (D-N.H.) won their reelection bids.
Democrat and LGBTQ ally Maxwell Alejandro Frost, 25, became the first Generation Z candidate to win a Congressional seat, where he will represent Florida's 10th Congressional District in the House. 
Per pool reports, by 11:30 p.m. ET, President Joe Biden made congratulatory calls to Healey; Polis; Senate Majority Leader Chuck Schumer (D-N.Y.); U.S. Sens. Tammy Duckworth (D-Ill.) and Richard Blumenthal (D-Conn.); Democratic Rhode Island Gov. Dan McKee; Democratic Illinois Gov. J.B. Pritzker; Democratic Maine Gov. Janet Mills; U.S. Sens. Michael Bennett (D-Colo.), Maggie Hassan (D-N.H.) and Alex Padilla (D-Calif.); U.S. Reps. Lisa Blunt Rochester (D-Del.), Abigail Spanberger (D-Va.) and Jennifer Wexton (D-Va.), U.S. Sen. Chris Van Hollen (D-Md.), D.C. Mayor Muriel Bowser), U.S. Sen.-elects Peter Welch (D-Vt.) and Seth Magaziner (D-R.I.), and Pennsylvania Gov.-elect Josh Shapiro.
Meanwhile, Tina Kotek is locked in a close race for Oregon's governorship whose outcome may not be clear until later this week. If elected, she would join Healey as the nation's first openly lesbian governor.
And the fates of LGBTQ candidates in closer races for seats in the lower chamber are still unclear. These include U.S. Reps. Sean Patrick Maloney (D-N.Y.) and Sharice Davids (D-Kan.), who are running for reelection, along with Jamie McLeod-Skinner and Will Rollins, who are competing for House seats in Oregon and California, respectively.
Heather Mizeur, who would have been Maryland's first openly lesbian member of Congress, conceded her defeat Tuesday evening to incumbent Republican Maryland Congressman Andy Harris.
A historic number of LGBTQ candidates ran for elected office this year, advocacy groups said. The Victory Fund endorsed 411 people in races in 49 states, D.C., Guam, and the U.S. Virgin Islands.
The Human Rights Campaign, America's largest LGBTQ advocacy group, also touted the diverse pool of candidates in the midterms, citing the record numbers of transgender and gender nonconforming people who ran this year. The organization also noted that the electorate is composed of more LGBTQ voters than ever before.
"We will continue to stand and fight every day alongside our allies and partners across the country, in support of a pro-democracy, pro-equality, and pro-choice future," Interim HRC President Joni Madison said in a press release from the organization.
Maura Healey clinches nomination in Massachusetts as lesbian candidate for governor
Candidate set to become first out lesbian elected governor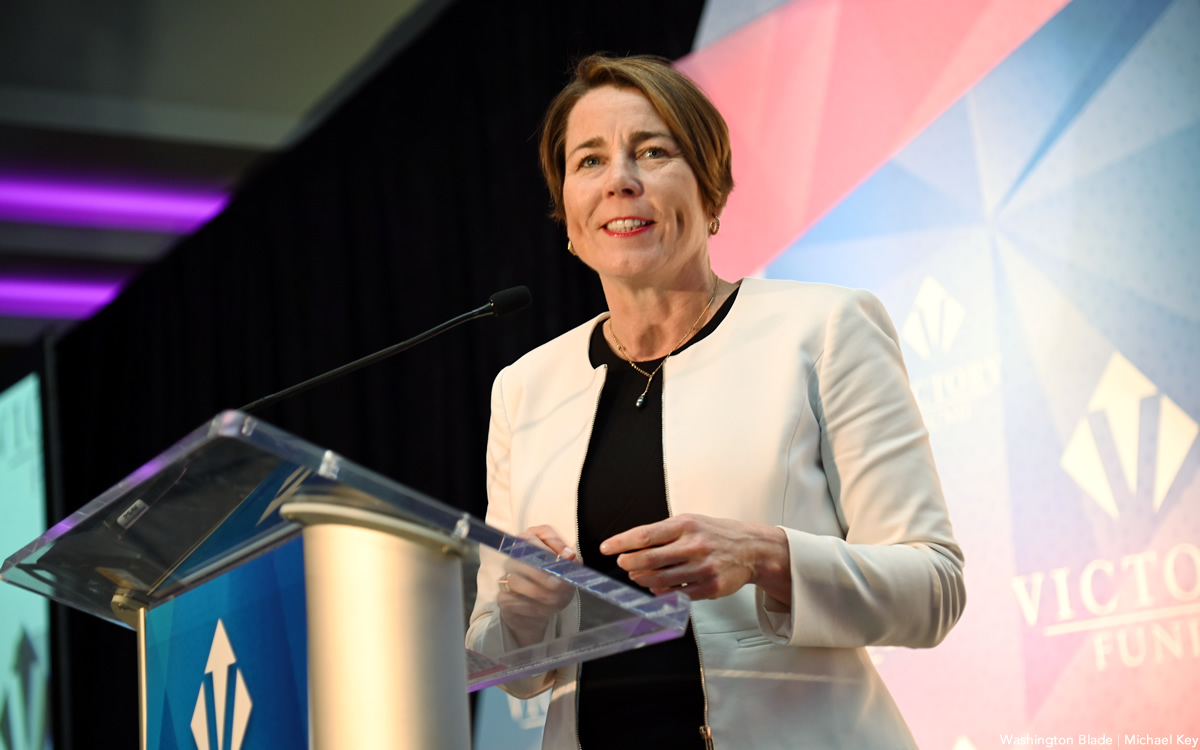 Maura Healey, the Democratic contender to become the next governor of Massachusetts, secured on Saturday her party's nomination for the general election in November, setting herself up to become the first out lesbian to be elected governor in the United States.
Healey, who previously made history as the first out lesbian and LGBTQ person elected as state attorney general, announced on Monday she had secured 71 percent of the vote from party delegates at the Democratic State Convention in Worcester.
In her speech accepting the nomination, Healey made lowering the high cost of living, expanding job training and making Massachusetts a global leader on clean energy central components of her campaign.
"I will be a governor who sees everyone, listens to everyone, and hears everyone," Healey said. "A governor who fights to make sure people share in our progress and no one is left behind. A governor as tough as the state she serves…Because in Massachusetts, we don't follow. We lead. We don't wait. We act. And we never back down when people are counting on us."
Local media in Massachusetts have declared Healy the victor in all but name five months ahead of the general election in November. Massachusetts Gov. Charlie Baker, who's a Republican, is popular but has declined to run for re-election. Even though the GOP is expected to achieve serious wins in November, no serious Republican is in the field who could compete against Healy.
Healy could end up sharing the distinction of being one of the first out lesbians to be elected governor in the United States. Also in contention is Tina Kotek, a former speaker of the Oregon House, who's also a lesbian and could achieve the same distinction.
The two would follow a long list of firsts made by openly gay and lesbian officials in recent years after the advancement of LGBTQ rights and visibility, such as the confirmation of Pete Buttigieg as transportation secretary.
A full 10 years ago in 2012, Tammy Baldwin became the first out lesbian elected to the Senate, and Gov. Jared Polis became the first openly gay man elected governor in 2018. Oregon already had an LGBTQ person serving as governor; the current governor, Kate Brown, is bisexual.