Man who threatened D.C. hotel workers with gun pleads guilty
Tennessee suspect accepts plea offer; used anti-gay slur during incident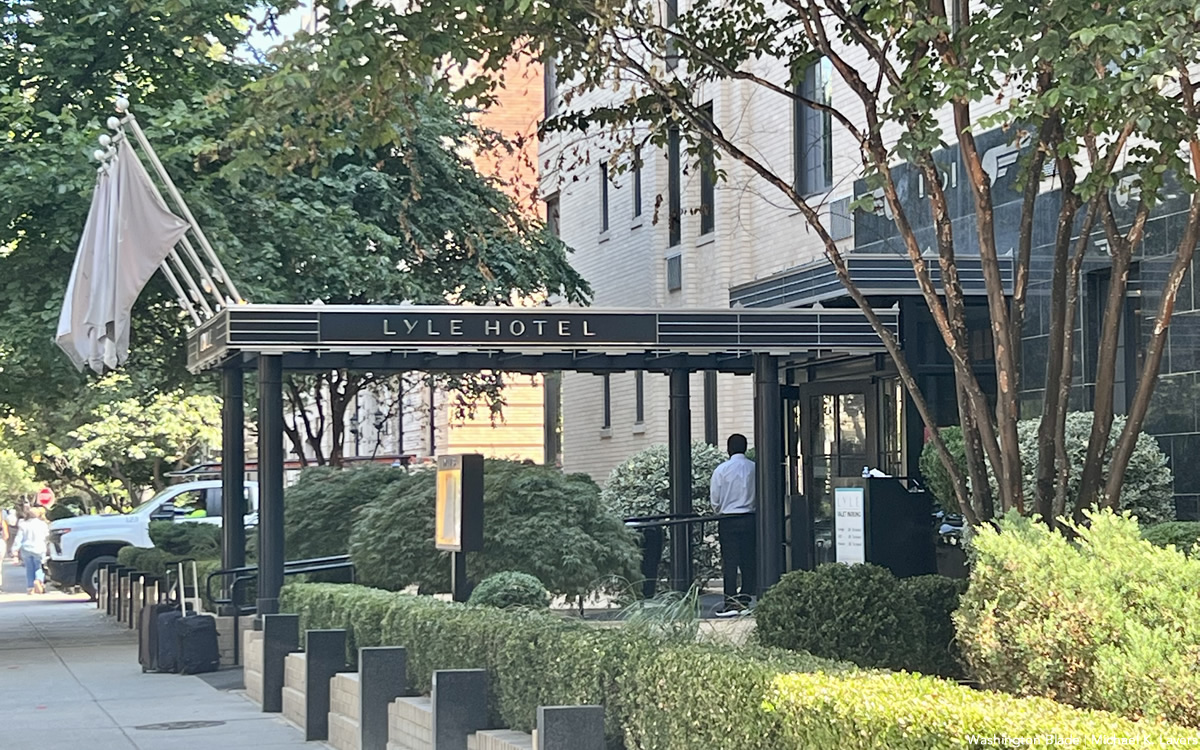 A 21-year-old Tennessee man arrested by D.C. police on Aug. 24 outside the Lyle Hotel near Dupont Circle for threatening two hotel workers with a handgun while saying his gun "is only for faggots" pleaded guilty on Tuesday in D.C. Superior Court as part of a plea bargain offer by prosecutors.
Dylan Nation, a resident of Ooltewah, Tenn., who was a guest at the hotel at the time of the incident, pleaded guilty on Aug. 30 to Attempted Assault with a Dangerous Weapon and Carrying a Pistol Without A License Outside a Home or Business.
In exchange for his guilty plea, prosecutors with the Office of the United States Attorney for the District of Columbia agreed to drop the charges initially filed against him by D.C. police of Assault With A Dangerous Weapon and Possession of a Firearm During a Crime of Violence. The plea agreement calls for leaving in place the charge of Carrying a Pistol Without a License that was filed by D.C. police at the time of Nation's arrest.
Over the objections of Assistant U.S. Attorney Paul Courtney, the lead prosecutor in the case, Judge Michael O'Keefe agreed to a request by defense attorney Steven Ogilvie that Nation be released from jail while he awaits a sentencing hearing scheduled for Oct. 26.
Ogilvie noted that Nation has no prior arrest record or involvement in any past illegal activity. He told the judge that Nation's parents and his girlfriend, who the attorney said was Nation's fiancé, were present in the courtroom as a show of support for him and his commitment to stay out of trouble upon his release.
"He had too much to drink," Ogilvie said in referring to a possible reason for his client's brandishing a gun at the hotel. "I don't think we will see any trouble from him."
An arrest affidavit filed in court by D.C. police last week says the gun related incident at the Lyle Hotel, which was formerly known as the Carlyle Hotel, began about 1:20 p.m. on Wednesday, Aug. 24, when a hotel security worker observed Nation engaged in a verbal altercation with a woman identified as his girlfriend outside the front entrance of the hotel located at 1731 New Hampshire Ave., N.W.
The affidavit says the security worker intervened to deescalate the altercation and escorted Nation and his girlfriend back into the hotel lobby. Once inside, Nation requested and was given permission to go to his car in the hotel parking lot to get some face wipes, and another hotel worker escorted him to the car, the affidavit says. When he reached the car Nation removed a handgun from the glove compartment and began threatening the worker who escorted him to the car and the security officer, who minutes later had walked to the site of the car.
The security worker, who is identified in the affidavit as Complainant 1, told Nation that guns were not allowed in the hotel and asked him to put the gun back in the car. "Complainant 1 stated that while in the back parking lot the suspect points the gun at him and tells him he will blow his skull off," the affidavit states.
It says police obtained a security camera video from the hotel that also includes an audio recording in which voices of the hotel workers and Nation could be heard during the workers' attempt to get Nation to return the gun to the car.
According to the affidavit, Nation is heard in the recording refusing to put the gun back in the car and telling the workers he didn't feel safe being around them and they are not tough because they "are from the faggot part of D.C. and that his gun is only for faggots and pussies."
The affidavit says the security worker reached for the gun and took it out of Nation's hand without incident and brought it to the hotel lobby and removed the bullets from the loaded gun. It says Nation fled from the hotel after hearing sirens from arriving police cars and after the hotel security worker told him police had been called.
The security worker chased after Nation and tackled him to the ground a block away from the hotel and held him until police placed him under arrest, the affidavit states.
During the Aug. 30 court hearing in which Nation pleaded guilty to the lesser charges, defense attorney Ogilvie told the judge Nation had voluntarily surrendered the gun to the security worker. Ogilvie said Nation has since taken full responsibility for his actions.
In response to a series of questions from Judge O'Keefe asking whether he fully understood the terms of the plea agreement, in which he would be waiving his right to a jury trial, Nation repeatedly answered "yes."
"We are grateful no one was harmed as a result of this incident, and we are grateful to our security team for their quick reaction as well as the support of the D.C. police," Lyle Hotel spokesperson Ab Kwawu told the Blade in an email message in response to the Blade's request for comment.
"During the process of de-escalation and while working with D.C. Police to make an arrest, the suspect hurled hateful slurs at our employee regarding the LGBTQIA community," Kwawu said in his message. "We wholeheartedly condemn the use of such words and work hard to provide an inclusive and safe space for our neighbors, guests, and community here at Lyle D.C.," he said.
Neither D.C. police nor prosecutors with the U.S. Attorney's office classified the incident as a hate crime.
Whitman-Walker wins $280,000 grant to support LGBTQ immigrants
Providing legal resources for migrants facing persecution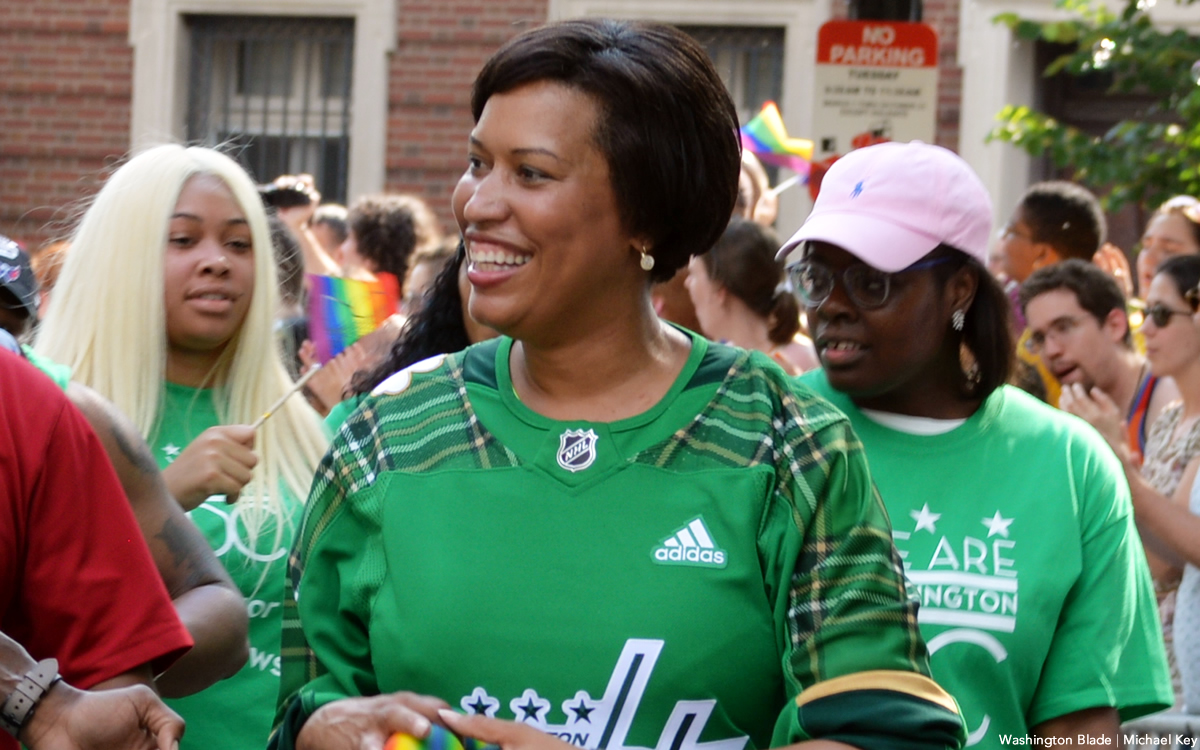 Whitman-Walker Health, which provides medical as well as legal services for the D.C.-area LGBTQ community, was among 25 community-based organizations to receive a grant from the D.C. government earlier this month to provide legal support for immigrants.
Amy Nelson, director of Whitman-Walker's legal department, said the $280,000 grant it received from the city for 2023 marked the fifth year in a row that the city has supported its work in providing legal support for LGBTQ immigrants arriving in D.C. from countries in Latin America as well as Asia, Africa, and Europe.
"We help people file for U.S. asylum on grounds of HIV, sexual orientation, and gender identity," Nelson said. "Most of our cases now are trans women from Central America," Nelson told the Blade. "But we also have people from Cameroon, Russia, and Jamaica."
She said Whitman-Walker currently has about 150 open cases, including cases handled by outside attorneys working on a pro bono basis.
Nelson said Whitman-Walker's legal team has provided legal advice to some of the migrants arriving by bus to D.C. that the governors of Texas and Arizona have sent in recent months. But she said most of those arriving by bus from the two states plan to leave D.C. for other parts of the country.
A Sept. 16 statement released by the office of D.C. Mayor Muriel Bowser says the mayor's fiscal year 2023 budget allocated a total of $3.5 million for grants from the city's Immigrant Justice Legal Service (IJLS) grant program to 25 local organizations, including Whitman-Walker.
"Over the years, the IJLS program has not only benefited DC's immigrant residents, it has also helped us advance our DC values and strengthened the capacity of legal services providers and pro bono attorneys," Bowser said in the statement.
"Having a lawyer can make the difference between having legal status and living in the shadows, and I am incredibly grateful for the community organizations who have worked with us to make the IJLS program a success," she said.
Bowser pledges continued support for LGBTQ community if re-elected
Mayor addresses local LGBTQ Democratic group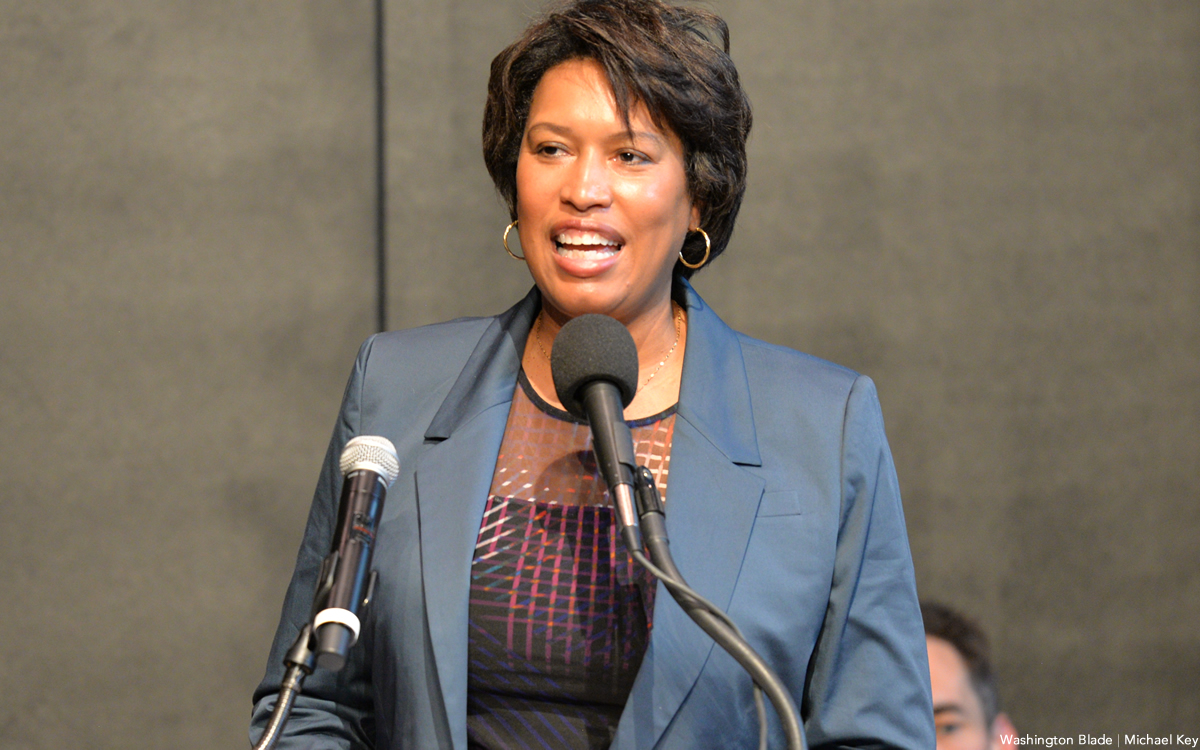 D.C. Mayor Muriel Bowser reflected on her record of support for the LGBTQ community and pledged to continue that support if elected to a third term as mayor during an appearance Monday night before the Capital Stonewall Democrats, the city's largest local LGBTQ political group.
The mayor's appearance at the virtual Zoom meeting took place a little over four months after Capital Stonewall Democrats endorsed her opponent, D.C. Council member Robert White, over Bowser in the June Democratic mayoral primary. The group later endorsed the mayor in the November general election after she won the primary to capture the Democratic nomination.
In a city with Democratic voters outnumbering Republicans and members of two other small parties by a lopsided margin, Bowser is considered the strong favorite to emerge as the winner in the Nov. 8 general election.
"I'm thrilled to be here and thrilled to be your Democratic nominee for mayor," she told members of Capital Stonewall Democrats, which used to be known as the Gertrude Stein Democratic Club.
"We spent many months, the better part of a year, going across all eight wards talking to people about their priorities for Washington, D.C., and what the next four years are really about," she said. "And I am proud of the eight years almost now that I've served as mayor and the things that we've accomplished. And more than that, I've kept my word about how we would pursue D.C.'s values and our goal to make our city a more inclusive city," she said.
"I'm also very proud of the work that I've done with the LGBTQ community, not only as mayor but through my tenure of service in D.C. government, which now is a little over 15 years," she said, referring to her tenure as a D.C. Council member before being elected mayor.
"In working with our trusted organizations, all of my agency directors, all the way through the people I have appointed to serve in our LGBTQ office," she said. "We've been very focused on making sure that D.C. works for LGBTQ residents."
The mayor added, "We continue to have a focus, for example, on making sure we're protecting our trans community from violence. But more than that, creating jobs and job training opportunities inside and outside the government."
After delivering opening remarks the mayor answered a wide range of questions that had been submitted by members of the group and presented by the group's president, Jatarious Frazier. Among them was a question on whether the city will partner with another organization for services for LGBTQ youth, especially trans youth of color, after the recent shutdown of the LGBTQ community services center Casa Ruby.
"I think we have some work to do to replace the work that Casa Ruby was doing," the mayor said. "And I'm quite frankly sad about that," she said, adding, "We like when some work is done in the nonprofit community. And we will be looking for trusted partners to help us replace that work."
White House officials, HHS secretary praise local monkeypox response
D.C. Health points to data showing sharp decline in new cases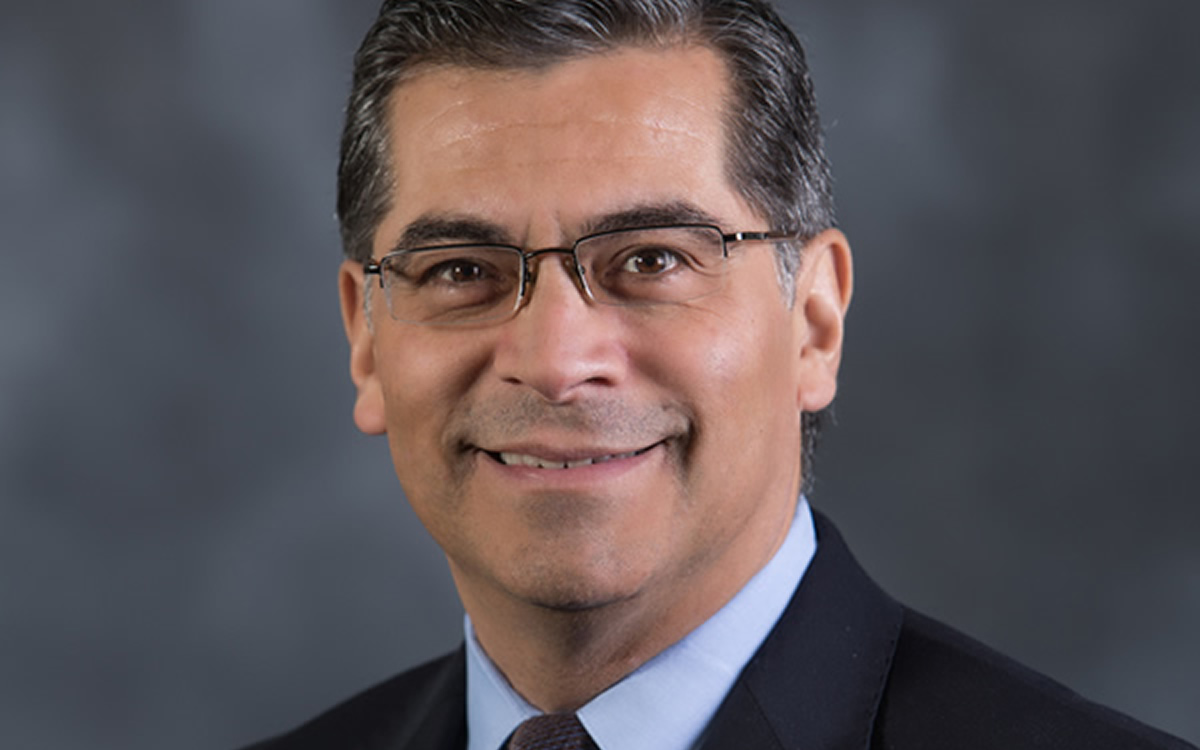 U.S. Department of Health and Human Services Secretary Xavier Becerra and two leaders of the White House monkeypox response team joined officials with the D.C. Department of Health on Thursday for a visit to D.C.'s recently opened Monkeypox Vaccine Clinic on Martin Luther King Jr. Ave., S.E. in Ward 8.
In a briefing for reporters, who were invited to join Becerra and the White House officials on a tour of the clinic, the D.C. and federal officials pointed to a sharp decline in new monkeypox cases in D.C. as a sign of a successful federal and local government partnership in dramatically boosting the number of people at risk for monkeypox who have been vaccinated.
"I welcome you all to our Ward 8 Monkeypox Vaccine Clinic," said Dr. Sharon Lewis, Interim Director of the D.C. Department of Health, which is also referred to as D.C. Health.
"Please take note that D.C. Health was very active in initiating back in May" the city's effort to address monkeypox, she said. "We started our planning and as soon as we were aware of the first case in June, we had actually set up vaccines and were ready to implement our plan."
Dr. Anil Mangla, the State Epidemiologist for the D.C. Department of Health, told the gathering the number of D.C. monkeypox cases peaked during the week of July 17, and new cases in the District have declined since then by an average of over 20 percent per week.
"I would call it our success story in D.C.," Mangla said. "So, our cases peaked nine weeks ago, the week of July 17. If you look at the national trends and statistics, the nation essentially peaked about six weeks ago, so we were already three weeks in advance," he said.
Mangla pointed out that the clinic where the HHS and White House officials visited on Thursday at 3640 Martin Luther King Jr. Ave., S.E. and the city's two other Monkeypox vaccination clinics are walk-in facilities where D.C. residents can go for a vaccination without an appointment. The other two are located at 1900 I St., N.W. and 7530 Georgia Ave., N.W.
Becerra praised Mangla and his boss, Dr. Lewis, and their team of public health officials for aggressively reaching out to those at risk for monkeypox, including gay and bisexual men, to encourage them to get vaccinated and promptly treating those who tested positive for the monkeypox virus.
"So, let me first say to Director Lewis, Dr. Mangla, and to all your team, thank you for being affirmative in bringing in the steps to stop monkeypox," Becerra said. "And more importantly, to go where the people are rather than waiting for the people to come to you."
He said D.C. efforts in addressing monkeypox were among the efforts in other cities and states across the country where a joint federal-local partnership was taking place.
"We need strong partnerships," he said. "We need your help, because you know the many trusted voices in the communities that you've got more of than we would," he said. "We'll provide the vaccine," said Becerra, noting that the Biden administration in partnership with various federal agencies, including the Food and Drug Administration, has distributed more than a million vaccine doses nationally.
Among the White House officials who spoke at the briefing and joined the tour of the Ward 8 Monkeypox Vaccination Clinic was Robert Fenton, who President Biden on Aug. 2 named as White House National Monkeypox Response Coordinator. Also speaking was Dr. Demetre Daskalakis, who Biden named as White House National Monkeypox Response Deputy Coordinator.
A statement released by the White House at the time Biden appointed the two men says Fenton has served as Regional Administrator of the Federal Emergency Management Agency's Region 9 in the western part of the U.S. and was considered one of the nation's most experienced emergency management leaders.
The statement says Daskalakis, a leading public health expert, is currently the Director of the Center for Disease Control and Prevention's Division of HIV Prevention.
"Widely known as a national expert on health issues affecting the LGBTQIA+ communities, his clinical practice has focused on providing care for the underserved LGBTQIA+ communities," the White House statement says.
In his remarks at the briefing on Thursday, Daskalakis also praised D.C. Health officials and the communities they have reached out to for encouraging behavioral changes among the groups most at risk for monkeypox.
"So, the clear message is that gay, bisexual, and other men who have sex with men, transgender individuals, and other gender diverse folks who have sex with men are not only getting the vaccine and testing, but also what they can do in their daily lives to be able to prevent infection," he said. "I think that is another testament to the work you've done and is another example of the great partnership between federal public health and local public health."
The D.C. Department of Health's most recent data on monkeypox cases in the city shows that as of Sept. 15, the city had a cumulative total of 488 cases, with 19 hospitalizations and no deaths. Out of the 488 total, 97.3 percent were male, and 1.2 percent were female.
Regarding the sexual orientation of those who make up the 488 cases, 48 percent were listed as gay, 5.7 percent as bisexual, 3.9 percent as straight/heterosexual, 1 percent as "other," and 41.4 percent as "Unknown." The data released included an asterisk for the number of lesbian cases, which a footnote says could be four or fewer such cases.
At the briefing on Thursday, the Blade asked Dr. Mangla, the D.C. Health epidemiologist, to explain why he thought the number of D.C. monkeypox cases in gay men and other men who have sex with men were initially listed by D.C. Health officials to be over 90 percent of the total cases. But in recent weeks, the Blade pointed out, the data show the number of "gay" cases were at about 50 percent or a little lower and a new category of "unknown" sexual orientation cases was in the 40 percent to 50 percent range.
Mangla said he thought the discrepancy was due to a flaw in the data gathering during the early stage of the monkeypox outbreak in D.C. that has since been corrected. "It took us a few weeks to make that kind of adjustment and to say we are now confident enough that the data is accurate for policy decisions and anything else," he said.
He did not say whether he or D.C. Health knows which demographic groups made up the "Unknown" category of 41.4 percent in the most recent data released.