Kenya seeks to ban LGBTQ movies on Netflix
Prohibition expected to take effect by end of year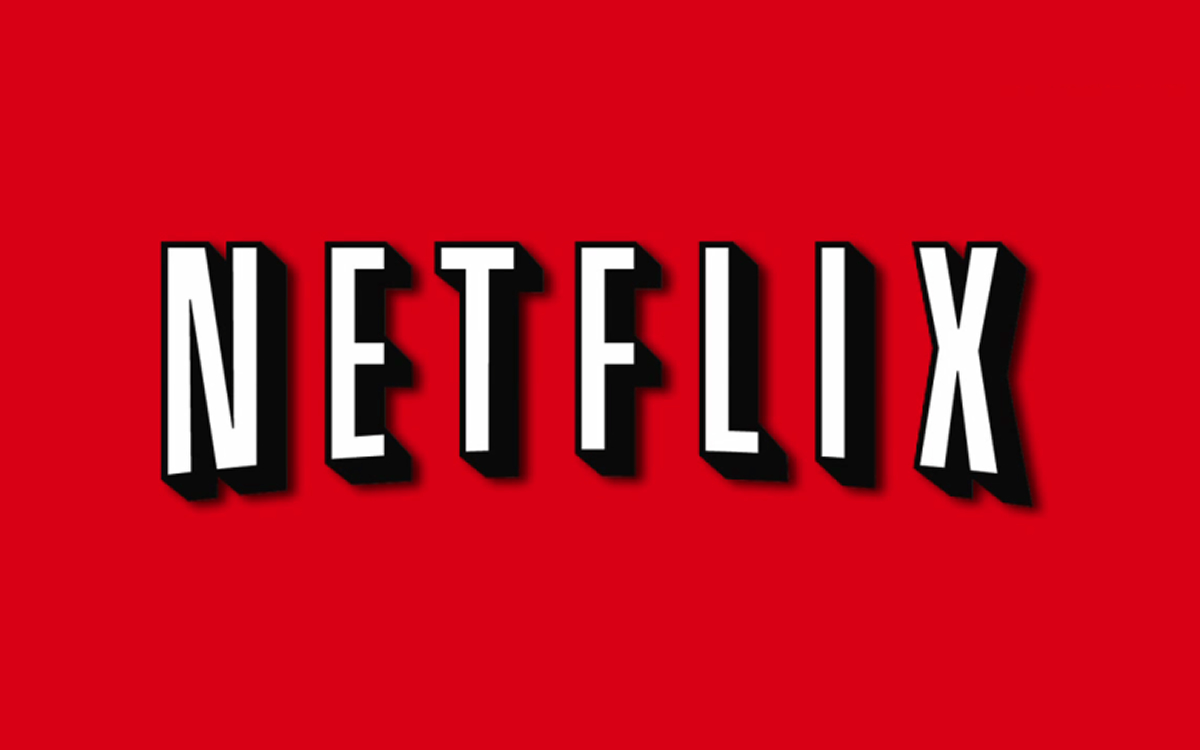 The streaming of LGBTQ movies on Netflix in Kenya is set to be restricted as the country tightens the noose on same-sex sexual activity.
The Kenya Film Classification Board, which is charged with the classification and regulations of films for public consumption, is in final talks with Netflix to restrict same-sex content that violates the country's laws.
Acting Kenya Film Classification Board CEO Christopher Wambua confirmed that official discussions with Netflix Africa began in October 2021, while noting that access to LGBTQ movies will be restricted before the end of this year.
"Already we have developed a draft agreement that defines how to conduct their (Netflix) operations in the country after another discussion in April this year," Wambua said.
The Kenya Film Classification Board is supposed to share the agreement with Netflix Africa this week for further scrutiny of its provisions before implementing it. The company's content manager for the continent is a Kenyan based in Nairobi.
The board has classified LGBTQ content under the "restricted category," meaning it is not allowed for broadcast, exhibition and distribution to the public.
The agreement allows Netflix to self-classify movies streamed in Kenya by limiting offensive content that glorifies, normalizes, promotes and propagates homosexuality.
Consensual same-sex sexual relations are criminalized under Section 165 of Kenya's Penal Code while the Films and Stage Plays Act gives the board the power to regulate the exhibition, distribution, possession, or broadcasting of content to the public. Its content classification exempts live programming and news.
"Netflix will have to develop an intelligence safety-worth classification pool that is consistent with the film classification guidelines for Kenya so that the system's output is aligned with our local laws and regulatory provisions concerning content classification," stated Wambua.
The move to permit Netflix and other streaming services to self-classy movies for Kenya will only allow the board to monitor compliance.
"Netflix has indicated a commitment to operate in the country within the purview of the existing laws," he said. "By the end of October this year we should have finalized the agreement so that by November we pilot the new framework."
Kenya is the second African country to demand Netfilx ban the streaming of LGBTQ movies.
Egypt's media regulator this month warned Netflix, Disney+, and other streaming services against broadcasting content that breaches its "societal values" and threatened to take action if not curbed.
The first Netflix film, "Perfect Strangers," released earlier this year targeting the Arabic audience sparked criticism in Egypt and the Middle East for having scenes that depict homosexuality. One Egyptian lawmaker even called for Netflix to be banned in the country.
Egypt is among the countries in the Arab World that do not condone homosexuality.
Egyptian authorities usually prosecute gay men on charges of "immorality" or "debauchery." Police regularly raid private parties, restaurants and bars to arrest them.
Egypt's warning on Sept. 7 came a day after Saudi Arabia, Kuwait, the United Arab Emirates, Qatar, Bahrain and Oman demanded Netflix to drop "offensive content" from its local streaming platforms as it "contradicts Islamic and societal values and principles."
Egypt and Kenya have the highest number of Netflix subscriptions in Africa.
Kenya in September 2021 banned a gay documentary, "I Am Samuel," produced by a local filmmaker.
The Kenya Film Classification Board said was "blasphemous" because it promoted "values that are in dissonance with our constitution, culture, values and norms." The same film, however, has been screened at more than 25 film festivals globally and streamed on iTunes, Vimeo and other international platforms. 
Filmmakers and groups opposed to the government's LGBTQ films restriction criticized the decision as an abuse of the freedom of expression the Kenyan Constitution guarantees. Courts have dismissed challenges to it.
Apart from the Kenya Film Classification Board reaching a deal with Netflix to restrict LGBTQ content, Wambua disclosed that a new law has already been approved by the outgoing Cabinet to help the board effectively classify and regulate content in this digital era.
"The new digital platforms allowing streaming of movies make it difficult hence need to do some readjustments in the law to give companies powers to self-classify their videos-on-demand films that apply on auto-visual content. The existing law was for the analogue era," he noted.
The proposed law, dubbed the Kenya Film Bill 2021, has yet to be introduced in the Kenyan Parliament, which reconvened on Wednesday after August's general election.
The bill would recognize Kenya Film Classification Board key mandates of regulating the creation, broadcasting, distribution, possession and exhibition of films through the issuance of licenses to filmmakers, distributors and exhibitors. The bill would also recognize the Kenya Film Classification Board's role in classifying films under various categories such as films that are either restricted or prohibited.  
The Kenya Film Classification Board is engaging with other regulatory government agencies to have minimal adjustments on self-classifications through miscellaneous amendments to restrict LGBTQ content to avoid any delay in enacting the proposed law.
"If this is done even before we overhaul the existing law, we would have the requisite provisions that are necessary to allow us to accommodate the business model of videos-on-demand (VODs) which are on digital demand," Wambua said.
The Washington Blade has reached out to Netflix for comment.
Kenyan lawmaker's bill would further crackdown on LGBTQ rights
Provisions include 50-year prison sentence for gays and lesbians convicted of non-consensual sex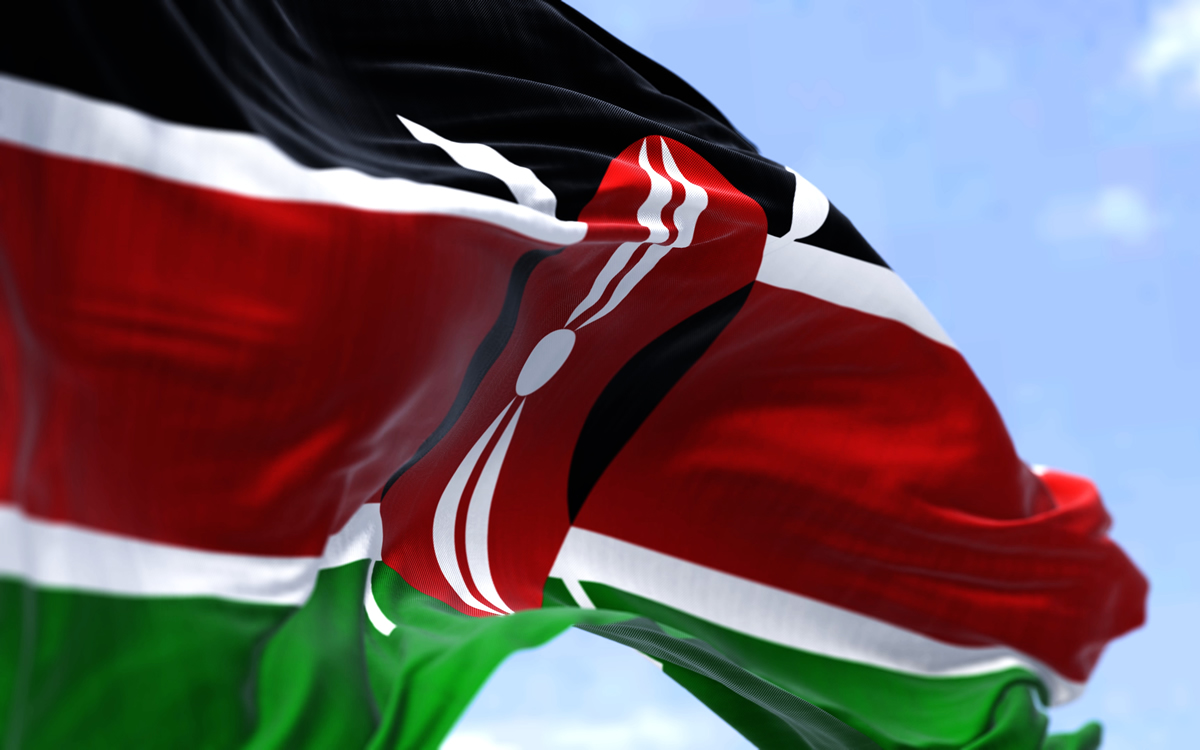 A fresh bid to prevent the recognition of and equal rights for LGBTQ people in Kenya through a constitutional amendment has been introduced in Parliament.
The move is in response to this month's ruling from Kenya's highest court affirming its February decision that allowed the National Gay and Lesbian Human Rights Commission to register as a non-governmental organization.
Opposition MP Peter Kaluma, an outspoken critic of homosexuality, is the sponsor of the new initiative that is part of tightening the noose on LGBTQ people after the Kenyan Supreme Court dismissed his petition that challenged its February ruling. 
Kaluma wanted the ruling reversed since the National Gay and Lesbian Human Rights Commission advocates for homosexuality, which is against the law, and sought the court's clarification on the term "sex" to exclude LGBTQ persons.
Kaluma has already written to National Assembly Speaker Moses Wetang'ula, notifying him of his proposal to have the term "sex" redefined in the constitution by repealing Article 259 (4) which judges perceive to also include consensual same-sex sexual relations.
"This will seal the constitutional gaps the courts are exploiting to introduce homosexuality into the country under the guise of 'judicial interpretation' and secure the legislative mandate retained in Parliament and constitutional-making power remains with the people," Kaluma said.
He faults the judges for interpreting the term "sex" under Article 27 (4) of the constitution to also refer to sexual orientation of any gender, whether heterosexual, lesbian, gay, intersex, or otherwise, not to be discriminated from sexual identity.
The controversial court's verdicts have sparked an uproar in the country since Article 45 of the constitution only recognizes consensual opposite-sex sexual relations and Section 162 of the penal code criminalizes consensual same-sex sexual relations. 
In redefining "sex" in law, Kaluma wants the term to be limited to the biological state of being male or female as assigned at birth and not "foreign sexual orientation and gender identity ideology" which he argues the judges based on wrongly. The MPs proposal to redefine sex, however, would not impact intersex people in Kenya since their recognition and sex identity are protected under a landmark law that took effect in July 2022.
Kaluma notes that the court's ruling renders sex/gender fluidity away from the biological state of being male or female "to over 150 current gender categories abbreviated as LGBTQ+" which has serious consequences for women in terms of equality.
"The courts, unelected arms of government not directly accountable to the people, have been the weakest link in the battle for family values across the world. The Supreme Court of the United States failed the Americans and the European courts have failed the Europeans," the MP said.
Kaluma, who has also sponsored a stiffer anti-homosexuality bill that awaits introduction in the House, added "we are in a war not only to save our society but to salvage humanity from the LGBTQ+ perversion".
The lawmaker has also sought to strengthen his anti-homosexuality measure by adding punitive clauses, including one that would impose a maximum sentence of 50 years in prison for gays and lesbians who are found guilty of engaging in non-consensual sex. Other provisions include a ban on gay Pride parades, assemblies, street marches, cross-dressing in public and all LGBTQ-related activities.
The MP has also proposed proposes a fine of $14,000 or a 7-year prison sentence for owners of premises used for same-sex sexual practices.
"I urge all persons and institutions of goodwill to stand firm and ready themselves to fight against homosexuality. Even when we don't win before the courts as is the case across the world, I am certain we will win before the people's representatives in parliament," Kaluma stated.
Muslim and Christian religious authorities last Saturday staged anti-homosexuality protests in the coastal city of Mombasa, which is the country's second largest city. Protesters condemned and denounced the Supreme Court's ruling and asking President William Ruto to "unequivocally denounce LGBTQ" like his Ugandan counterpart, Yoweri Museveni.
The Kenya Muslims National Advisory Council, a leading Muslim governing body, on Thursday also condemned the Supreme Court and demanded the ouster of Chief Justice Martha Koome and other judges who ruled in favor of the LGBTQ community. The group argues the ruling offends Kenya's social, cultural and religious beliefs while asking the president and Parliament to be "firm" like Uganda, which enacted a harsh anti-homosexuality law in May.
A presidential education reform working group last month in a detailed report presented to Ruto after gathering views across the country recommended the teachers' employers to hire pastors and Imams in elementary and high schools to help fight homosexuality and other so-called immoral practices. This call came after the Education Ministry in March confirmed to MPs its decision to form a Chaplains Committee, led by Kenya's Anglican Church Archbishop Jackson Ole Sapit, to stop the infiltration of LGBTQ practices in schools.
The working group's report has yet to be introduced in Parliament.
Kenya's relentless move to curb homosexuality comes at a time when top government officials, politicians, and during this week's U.N. General Assembly in New York raised concerns over backlash against LGBTQ and intersex rights around the world.
LGBTQ Congolese in Kamituga under attack
Advocacy group says gangs, young people target community members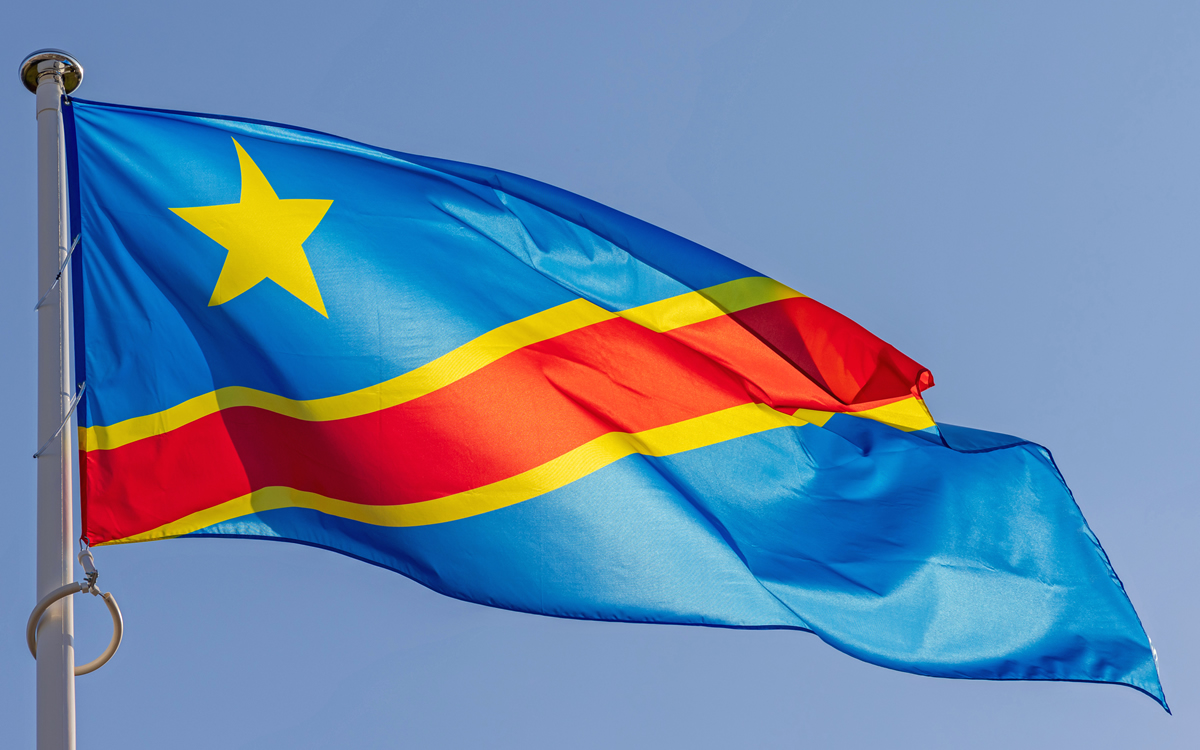 A Congolese advocacy group says gangs and young people have been attacking LGBTQ and intersex people in Kamituga, a rural area in the eastern part of the country.
Rainbow Sunrise Mapambazuko says traditional chiefs and community leaders, together with the local police, since the beginning of January have been implementing new methods to punish people who they suspect are LGBTQ or intersex.
"Imagine being targeted with mob violence as a form of public punishment for who you are. This is what gangs of youngsters are doing to queer folk in Kamituga, with the complicity of community leaders, customary chiefs and the local police," said the advocacy group.
The Superior Council for Audiovisual and Communication, Media Regulatory Authority in the country also cautioned all media to desist from what it described as the promotion of LGBTQ and intersex-specific content. The regulatory body has also said any media outlet or journalist who promotes LGBTQ and intersex-specific content could face heavy penalties.
"The severity of anti-LGBT+ hate crimes and homophobic violence suffered by LGBT+ people have left us weakened and forced many to live in hiding. This has also increased our social isolation, worsened our living conditions and hindered our access to health and justice services," said Rainbow Sunrise Mapambazuko. "We, LGBT+ people in the DRC (Democratic Republic of the Congo), have always lived in an unacceptable situation of serious and systematic violations of our human rights. Our marginalized status denies us any national protection from the abuse of any kind, it excludes us, and it puts us beyond the reach of our fundamental rights but these new forms of public torture are brutalities never before seen, not even in the DRC."
Rainbow Sunrise Mapambazuko also said LGBTQ and intersex people are publicly used as a source of discrimination in the name of protecting Congolese mores.
"Our sexual orientation and gender identity are used publicly as a source of discrimination, prejudice and rejection and unjust regulation in the name of protecting Congolese mores and customs," said the group. "They have set up groups of young people in every locality for a veritable manhunt. LGBT+ people who are caught are beaten and publicly stripped in order to punish them and make them change their sexual orientation or gender identity,"
Rainbow Sunrise Mapambazuko has started a petition to end the violence against LGBTQ and intersex people in Kamituga, even though it acknowledges there is no hope these attacks will stop.
LGBTQ and intersex Congolese continue to suffer violent attacks from government officials, society, religious sects and traditional chiefs.
The Washington Blade in January reported M23 rebels in Congo's North Kivu province forcibly displaced a number of transgender people. A local activist said residents of a refugee camp refused to help them, in part, because they consider them to be "sorcerers, bad luck charms and of being the origin of the war following their evil practice."
There is no specific law that criminalizes consensual same-sex sexual relations in Congo apart from marriages between people of the same-sex. Congolese MPs in recent years have called for the enactment of laws that specifically criminalize any form of same-sex relations or those who advocate for them.
Congolese who identify as LGBTQ or intersex are not open about their sexual orientation or gender identity because they are afraid they will be attacked. Those who are open about their sexuality often face hostility, widespread discrimination, rejection, social exclusion and harassment.
Kenyan Supreme Court dismisses challenge to ruling that allowed LGBTQ group to register
Opposition MP Peter Kaluma was not part of original case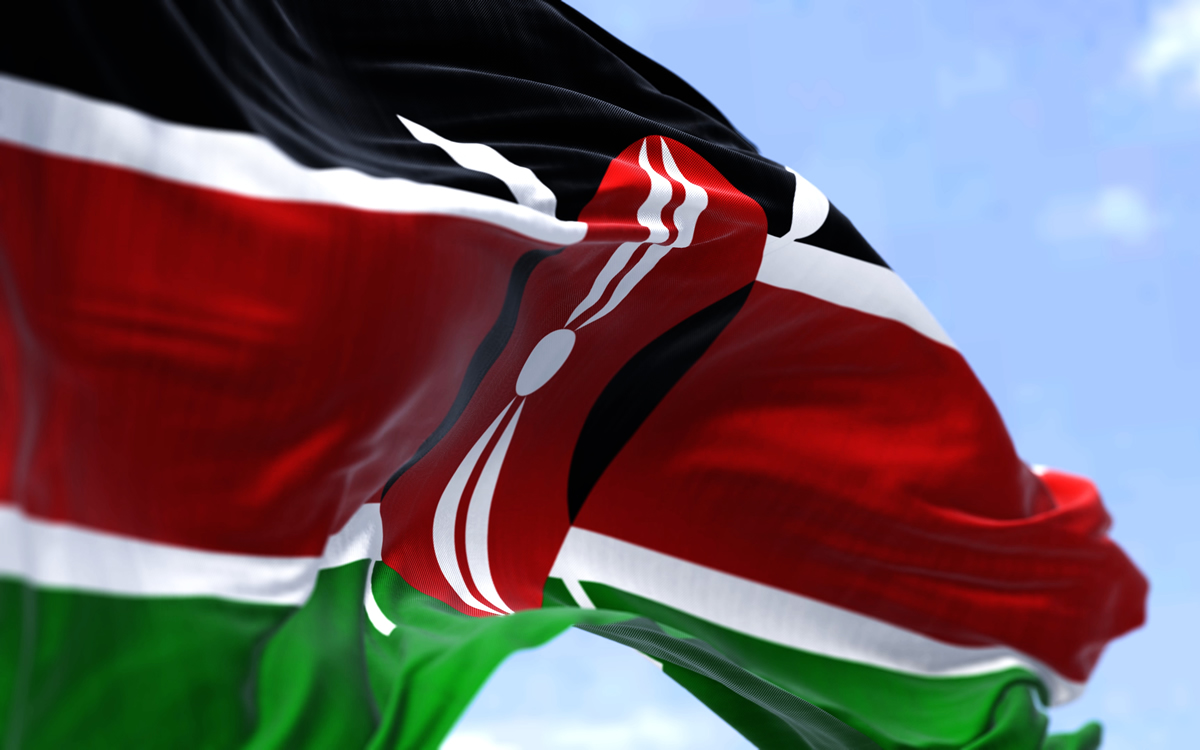 Kenya's highest court on Tuesday dismissed a challenge to its February ruling that allowed the National Gay and Lesbian Human Rights Commission to register as a non-governmental organization. 
The Supreme Court established the petitioner, opposition MP Peter Kaluma, is not an aggrieved party to its ruling since he was never involved in the case under rules that govern case hearings.  
Kenya's NGO Coordinating Board refused to register NGLHRC for more than a decade on grounds that it promotes same sex behavior, which the country's penal code criminalizes.
The February ruling sparked heated criticism from Kenyans, clerics and politicians against the Supreme Court judges and demanded it be reversed. The decision prompted Kaluma, who is a fierce critic of homosexuality, to challenge it in March and demand the term "sex" be redefined to exclude same sex practices.  
The MP has sponsored a stiffer anti-homosexuality bill that awaits introduction in the House of Representatives.
The Parliamentary Budget Office has already considered the bill's financial costs to the government. The measure is currently pending before the Social Protection Committee, which will consider its implications for Kenyans.  
The Social Protection Committee was to consider the bill within a month as House rules requires, but the period is now three months. Kaluma has confirmed to the Washington Blade that he wrote to National Assembly Speaker Moses Wetangula two weeks ago to complain about the committee's delay.
While challenging the Supreme Court's ruling, Kaluma in his petition argued it misinterpreted the term "sex" under Article 27 (4) of the Kenyan Constitution by "referring also to sexual orientation of any gender, whether heterosexual, lesbian, gay, intersex or otherwise" not to be discriminated based on sexual identity.
Kaluma claimed the court's ruling "usurped the sovereign power of the people" and it was "obtained through fraud, deceit and misrepresentation of facts" by the NGLHRC defendants, which are some of the grounds the court can consider when it reviews its decision. The court, however, dismissed his petition because it failed to substantiate the claims and he was not a party to the case when it was heard and when the judges issued their ruling.
"The court cannot entertain an application for review of its judgment filed by an applicant who was not a party to the proceedings as this goes to the root of the matter and sanctity of the already determined suit which was contested by the parties," court noted.
The ruling cited Article 163 of the constitution and subsequent procedural laws that allows the court to only consider a challenge of its ruling from an aggrieved party to the case.
Eric Gitari, who is NGLHRC's former executive director, also filed a motion in opposition to Kaluma's petition on grounds that "it is frivolous and without merit" because he wasn't a litigant in the case. Gitari had also warned the court against entertaining the petition for being "procedurally irregular" and that it would undermine the court's authority and the finality of its proceedings.
Anti-LGBTQ crackdown continues, MPs challenge PEPFAR funding
Although the court's latest verdict affirming its initial decision for NGLHRC to be registered as an organization is a reprieve for Kenya's LGBTQ community, all eyes are now on Attorney General Justin Muturi. He has vowed to challenge the NGLHRC ruling on behalf of the government. 
Muturi's anticipated move to have the judges review the ruling is part of efforts to crackdown on consensual same-sex sexual relationships the constitution does not recognize and Section 162 of the penal code outlaws.
A group of 10 Kenyan MPs and religious leaders in June in a letter to the U.S. Congress said President's Emergency Plan for AIDS Relief funding to Kenya no longer serves its original purpose of fighting HIV/AIDS because it supports homosexuality and abortion. The letter — titled PEPFAR and African Values — went to several members of the U.S. House of Representatives and the U.S. Senate.
"We wrote that letter to the U.S. Congress not to stop PEPFAR funding to Kenya, but to demand the initiative to revert to its original mission without conditioning it to also supporting LGBTQ as human rights," reads the letter that Kaluma signed.
Kaluma called on Congress to pressure the Biden-Harris administration to reverse policies and executive orders that condition U.S. funding to developing countries with recognition of LGBTQ and intersex people against what the MP said is the will and cultural beliefs of beneficiary nations.
Kenya expects to receive more than $341 million in PEPFAR funding for the 2023-24 financial year. The current funding period ends on Sept. 30. 
Republicans last month seized upon the letter addressed to Congress and demanded the suspension of PEPFAR funding to Kenya for the upcoming fiscal year. Some Republican lawmakers have also sought to stop the U.S. Agency for International Development from funding LGBTQ and intersex rights efforts around the world.