Nat'l Coming Out Day presents unique challenges for communities of color
'For some people, visibility equals greater danger'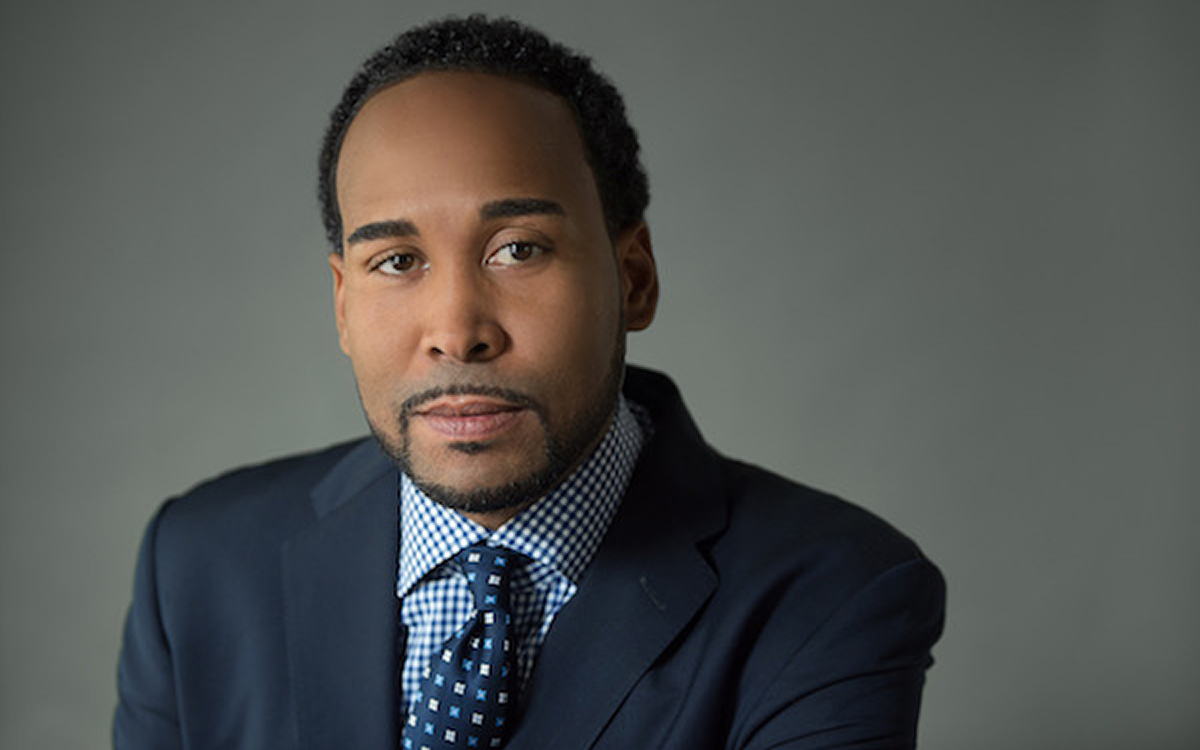 On the 34th anniversary of National Coming Out Day, LGBTQ people across the country honor the community and its fight for equality. But not everyone sees coming out as a celebration.
"Coming out is not always the best option for persons of color who already — because of our pigment on top of our identity — face discrimination, hatred and violence," said Kimberley Bush, executive director and director of Arts and Cultural Programs at the DC Center for the LGBT Community.
The first National Coming Out Day was in 1988. Psychologist Robert Eichberg and gay rights activist Jean O'Leary, both of whom were openly queer and white, created the holiday.
In the U.S., being queer — and what that might look like — often centers whiteness. For many, the term "coming out" continues to center whiteness as the norm for LGBTQ identities.
David Johns, executive director of the National Black Justice Coalition said, "usually the narrative and the images revolve around white folks that sit down with their families and have maybe an uncomfortable conversation, but at some point they celebrate them. Those folks move to gayborhoods like Hollywood, Calif., or Chelsea, N.Y., or Boystown, Chicago. And then they get to join associations around their LGBTQ+ identities that also give them access to forms of capital and privilege that most Black folks don't get to benefit from."
The cultural and historical myopia inherent in the term "coming out" can minimize the complicated relationship between pride, visibility, and safety for LGBTQ people within communities of color.
"It is often challenging to be heard, seen, and just simply listened to as a LGBTQ+ person, but when you add on being a person of color, that challenge becomes much more unique and saturated. We are inherently judged, not given credibility to our own life stories and further pushed into the margins and often cannot take or retain the power in the who, when, and how we disclose our identity," Bush said.
When talking about coming out, Johns, who identifies as same gender loving (SGL), prefers the term "inviting in."
"The process of inviting in is a term that we use to sort of shift power and highlight the problematic nature of coming out, while also acknowledging and sometimes celebrating," Johns said.
"Inviting in" signifies that, "no one is entitled to information about the lived experiences of other people that are not voluntarily offered up."
And "inviting in" reallocates the individual responsibility of "coming out" and challenges the heteronormative expectation that LGBTQ or SGL people should be required to "out" themselves.
The idea of "inviting in" instead of "coming out" for communities of color also intersects with very real safety concerns for many in the community, given the current political climate, the widespread escalation of anti-LGBTQ threats online and attacks on members of the community and providers of trans-affirming healthcare across the country.
"The fact that our lives are dynamic and we face moments, sometimes daily, where we're forced to think about inviting people in and often have to consider safety, especially now in this current political environment, is often missed," Johns said.
For people of color living at the intersection of multiple marginalized identities, "coming out" can be even more dangerous because of heightened safety issues specific to communities of color.
"Black and brown humans have always had to fight for our freedoms," Bush said. "Coming out can be a pressured, intense, repressive and oppressive journey that may not allow a person to feel the freedom to choose inviting in versus coming out. In addition, persons of color also exponentially experience various levels of trauma. Coming out can be an extra layer of repetitive trauma and abuse."
In LGBTQ communities of color, interpersonal and religious violence and parental or familial responses are some of the traumas community members can face.
A Williams Institute study about parental acceptance of LGBTQ identities across different age groups found that parents gave invalidating responses to their child's sexual identity across all age groups, and parents of children in younger age groups referred to coming out as "just a phase" or something the child was "too young to know about."
Religion is often used to invalidate marginalized sexual and gender identities in communities of color.
Dr. Sydney Lewis, a lecturer in the Harriet Tubman Department of Women, Gender, and Sexuality Studies at the University of Maryland, College Park, attributes this negative religious response to Christianity.
"Many Christian churches have a history of being homophobic and transphobic," Lewis said. "And I think that our reliance on Black Christianity for our community, our safety and our growth and development, has been detrimental to LGBTQ folks of color, specifically Black folks."
Religious homophobia and transphobia complicate the coming out narrative for many queer people. Elle Moxley, a Black trans woman and founder and executive director of the Marsha P. Johnson Institute, has experienced the harms of religious homophobia and transphobia firsthand.
"I didn't necessarily, as a Black person, feel comfortable coming out or aligning with any rhetoric around that because a lot of times people are forced out," Moxley said. "In my experience, growing up as a child in the COGIC (Church of God in Christ) religion, there wasn't an invitation to come out. I was forced out at 12 years old."
While queer people have always existed, there is an intentional erasure of gay, trans, and non-binary people within Christianity that stems from colonialism.
The visibility of queer sexuality in Black culture can be traced back to the Harlem Renaissance, where literature and music were full of stories about lived queer experiences. And non-binary identities have always been visible and integrated in some communities of color like in North American Indigenous cultures and Pacific Island cultures. Terms like "fa'afafine" in Samoa and "māhū" in Hawai'i are used to signify that someone identifies as non-binary (or "third gender").
In LGBTQ communities today, the idea that "coming out" means being more free to openly be yourself in public often elides the very real danger of visibility in trans lives of color.
"There's this idea that visibility somehow equals greater freedom, but for some people, visibility equals greater danger," Lewis said.
The Human Rights Campaign reports that 31 trans people have been killed so far this year, while a Williams Institute study found that transgender people are four times more likely than cisgender people to be victims of violent crime.
On a day like National Coming Out Day, which is thought to not only symbolize pride but also inclusion, people like Elle Moxley are asking not for inclusion, but equity.
"I always say that inclusion is something that happened after the fact. I don't subscribe to that," Moxley said. "But what I do subscribe to is that reparations are an essential part to how equity in society happens."
People like David Johns are also calling attention to how complicated a celebration like National Coming Out Day can be for LGBTQ communities of color.
"For the Black trans woman with a disability in Jackson, Miss., or my parents' state of Texas, given the position that those governors have them in, it probably is not safe for them to come out even on a day we're raising awareness as a part of a goal," Johns said.
(Editor's note: This story is part of a new Blade Foundation initiative focusing on the intersection between race and LGBTQ identities. It is funded by a grant from the Leonard-Litz Foundation.)
Jim Kolbe dies at 80
Former Ariz. congressman first openly gay Republican House member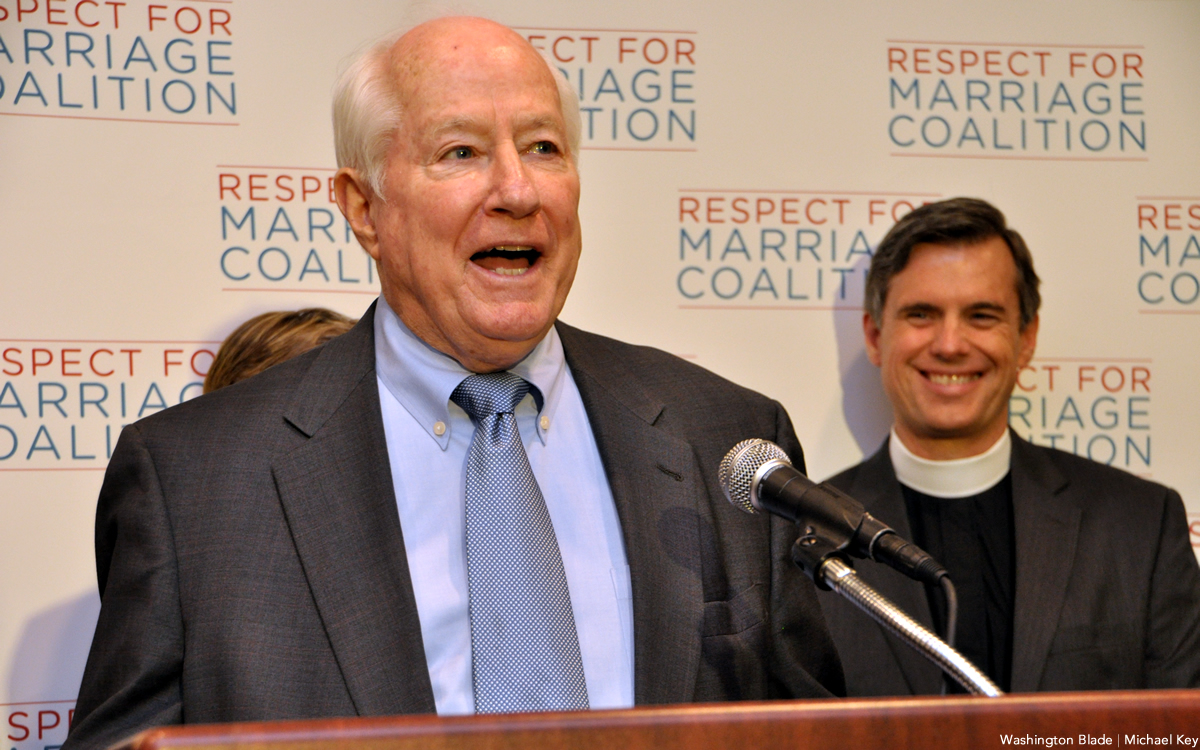 Former Republican Congressman James (Jim) Thomas Kolbe, who represented Southern Arizona in Congress for 22 years, died Saturday of a stroke at the age of 80 his husband Hector Alfonso confirmed to Arizona media outlets.
"He belongs to so many people," his husband said through tears on Saturday. "He gave his life for this city. He loved Tucson, he loved Arizona."
Republican Arizona Gov. Doug Ducey ordered flags at all state buildings be lowered to half-staff until sunset Sunday in honor of the former congressman. In a series of tweets the Arizona governor lauded Kolbe's record of public service.
Congressman Kolbe led a life of remarkable public service. A Navy veteran, 11-term congressman, state legislator — even a congressional page for Sen. Goldwater — his commitment and dedication were boundless. 2/

— Doug Ducey (@DougDucey) December 3, 2022
He was a highly-regarded expert on trade, a champion of the free market and a passionate advocate for the line-item veto. From his community in Tucson, to those in need around the world, Congressman Kolbe had a profound and lasting impact. 3/

— Doug Ducey (@DougDucey) December 3, 2022
We've ordered flags at state buildings will be flown at half staff until sunset Sunday in Congressman Kolbe's memory. 5/5

— Doug Ducey (@DougDucey) December 3, 2022
Kolbe was the first openly serving gay Republican in the U.S. House of Representatives having served from 1985 to 2007. During his 22-year tenure he served as chair of the Subcommittee on Foreign Operations, Export Financing and Related Programs of the House Appropriations Committee.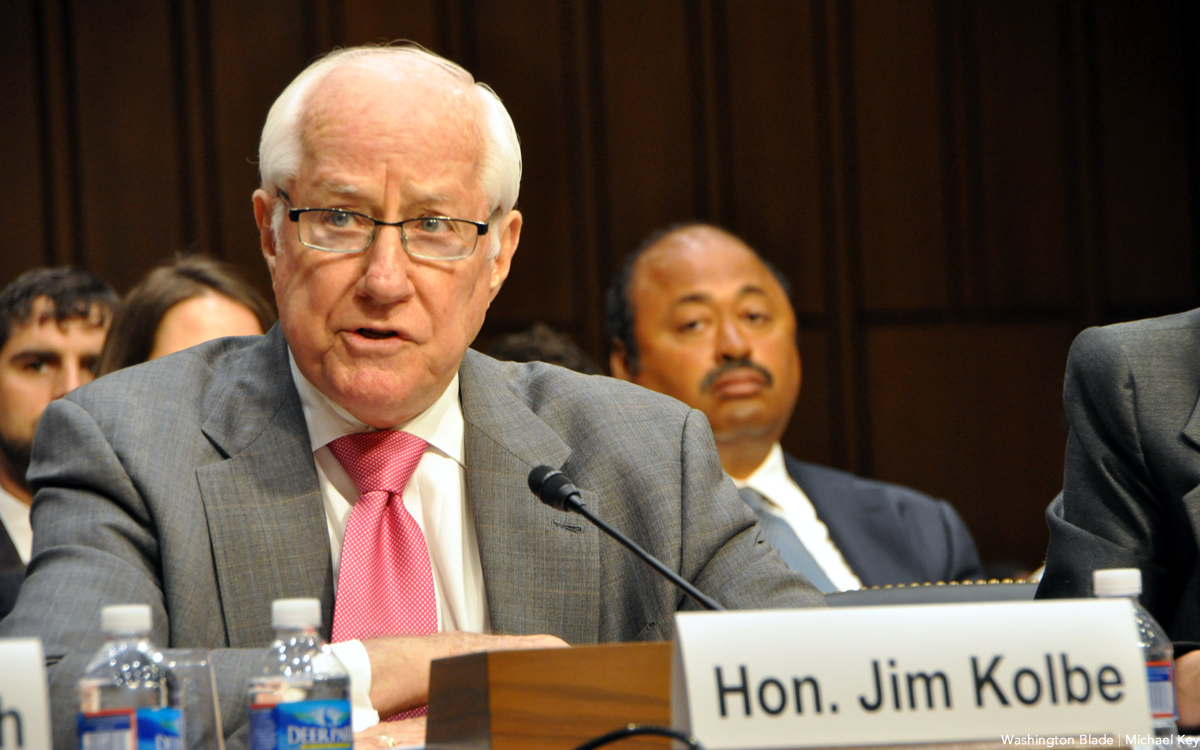 In 1996, Kolbe held a press conference and outed himself after his vote for the Defense of Marriage Act. This, according to political journalist Jake Tapper, was owed to the fact that Kolbe was under the impression he was about to be outed by a gay publication.
Addressing a gathering of Log Cabin Republicans and other gay Republicans in 1997, he said he didn't want to be a poster child for the gay movement.
"Being gay was not — and is not today — my defining persona," Kolbe said during his first speech as an openly gay GOP lawmaker. He also sat on the national advisory board of the Log Cabin Republicans.
In 2013, however, Kolbe was a signatory to an amicus brief in support of overturning California's Proposition 8.
In a private ceremony in 2013, after being together for eight years, Kolbe and Alfonso were married.
Alfonso, a Panamanian native who came to the U.S. on a Fulbright scholarship to pursue studies in special education, had been a teacher for two decades. The couple's nuptials were held at a private event at the Cosmos Club on Massachusetts Avenue.
"Two decades ago, I could not have imagined such an event as this would be possible," Kolbe told the Washington Blade in an interview in May 2013. "A decade ago I could not imagine that I would find someone I could be so compatible with that I would want to spend the rest of my life with that person. So, this is a very joyous day for both of us."
The couple had to endure a year-long separation when Alfonso returned to Panama while immigration issues were being sorted out, although he was granted U.S. residency, also known as a green card.
Kolbe also battled his friend and fellow Republican, U.S. Sen. John McCain (R-Ariz.), who opposed the repeal of the Clinton-era "Don't Ask, Don't Tell" policy, which barred military service by gay and lesbian Americans. He repeatedly co-sponsored a bill to scrap the military's "Don't Ask, Don't Tell" policy at odds with others in his party over the issue.
After he left Congress he continued to be active in Republican politics in 2012 endorsing former Massachusetts Gov. Mitt Romney in his race for the presidency against then incumbent President Barack Obama.
In an interview with the Blade at the time, Kolbe responded to the anti-gay language in the draft version of the Republican Party platform. In addition to endorsing a Federal Marriage Amendment, the platform criticized the Obama administration for dropping defense of DOMA in court and judges for "re-defining marriage" in favor of gay couples.
Kolbe predicted the 2012 Republican platform will be the last one to include such language.
"That'll be the last time that will be in the Republican Party platform," Kolbe said. "It won't be there four years from now. It's got its last gasp. I don't believe it'll be there four years from now; I wish it weren't there now, but I don't believe it will be four years from now."
The issue over the rights of same-sex couples to marry ended with Obergefell v. Hodges, 576 U.S. 644, the landmark civil rights case in which the U.S. Supreme Court ruled that the fundamental right to marry is guaranteed to same-sex couples by both the Due Process Clause and the Equal Protection Clause of the 14th Amendment to the Constitution.
Just this week prior to his death, the Respect for Marriage Act passed the Senate by a vote of 61-36.
That legislation requires the federal government to recognize a marriage between two individuals if the marriage was valid in the state where it was performed and guarantee that valid marriages between two individuals are given full faith and credit, regardless of the couple's sex, race, ethnicity or national origin. It is expected to pass the House again this week after which it heads to President Joe Biden for his signature.
Early in his career, Kolbe in 1976 ran for a seat in the Arizona Senate in the Tucson-Pima County district and defeated a one-term Democrat. In mid-1982, he resigned from the state Senate to run in the newly created Arizona's 5th U.S. congressional district, but lost to Democrat Jim McNulty.
He ran again in 1984 winning the seat that he went to hold for over two decades.
According to his biography Kolbe was born in Evanston, Ill., a suburb of Chicago, but when he was five, his family moved to a ranch in rural Santa Cruz County, Arizona. It was there he attended Patagonia Elementary School and Patagonia Union High School, but graduated from the U.S. Capitol Page School in 1960 after serving for three years as a Senate Page for Arizona Republican U.S. Sen. Barry Goldwater.
He matriculated first at Northwestern University and then at Stanford University earning a master's degree in economics. During the Vietnam era from 1965 to 1969, he served in the U.S. Navy, including a tour in Vietnam as a member of the Navy's "Swift Boat" force.
After military service Kolbe served as a special assistant to Republican Illinois Gov. Richard B. Ogilvie. He then moved back to Arizona settling in Tucson where he worked in business.
Accolades for the former congressman included many from Arizona political and business fields of endeavor.
"Pima County and southern Arizona could always count on Jim Kolbe," Pima County Board of Supervisors Chair Sharon Bronson said in a statement.
Matt Gress, who was recently elected to the Arizona Legislature, called Kolbe a political pioneer.
"Today, because of Jim Kolbe, being a member of the LGBT community and serving in elected office has become irrelevant," he said in a statement.
HHS secretary discusses federal overdose prevention efforts at Whitman-Walker
Officials held round table with clients, 'community stakeholders'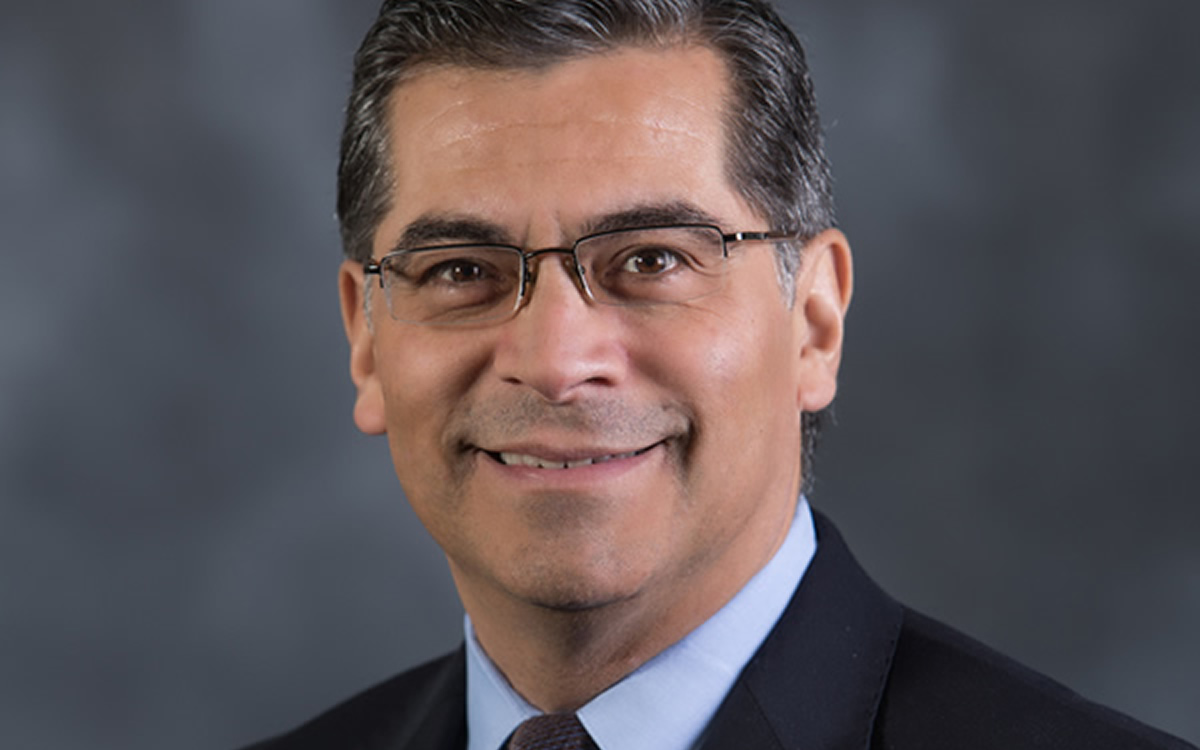 U.S. Department of Health and Human Services Secretary Xavier Becerra and four other high level federal health officials held a roundtable community meeting followed by a press conference at D.C.'s Whitman-Walker Health headquarters on Friday to discuss what they said were "groundbreaking" efforts to address and end the nation's epidemic of deaths from the overdose of opioid drugs.
A statement released by HHS says Becerra and the other officials, including Dr. Rahul Gupta, director of the White House Office of National Drug Control Policy, reached out to Whitman-Walker, which, among other things, operates one of the D.C. metro area's preeminent substance abuse treatment programs, to commemorate the one-year anniversary HHS's Overdoes Prevention Strategy program.
"Now, one year after the release of this strategy, our nation is in a much stronger position to treat addiction and save lives," Becerra said. "We didn't get here by accident. Thanks to decades of work by advocates, coupled with an unparalleled people-first strategy and unprecedented investment by the Biden-Harris administration, we have made a great deal of progress," he said.
The officials, including Gupta, pointed out that the Overdose Prevention Strategy over the past year and an updated effort launched this month have focused on greatly expanding availability of the drug overdose antidote medication naloxone.
"Deaths caused by opioids like illicit fentanyl are preventable with naloxone, and today's announcement means more life-saving naloxone will be in communities across the country," Gupta said. "The latest data continue to show a hopeful trend of a decreases in overdose deaths, so we must remain focused on fully implementing President Biden's National Drug Control Strategy that will save tens of thousands of lives by expanding care for substance use disorder, making naloxone more accessible, and dismantling drug trafficking operations," he said.
In addition to Gupta from the White House, Becerra was joined at the community meeting and press conference by Dr. Miriam Delphin-Rittmon, assistant secretary for the Substance Abuse and Mental Health Services Administration (SAMHSA), which is an arm of HHS; Dr. Debra Houry, acting principal deputy director of the U.S. Centers for Disease Control and Prevention and Dr. Robert Califf, commissioner of the U.S. Food and Drug Administration.
Also participating in the roundtable session and press conference was U.S. Sen. Tammy Baldwin (D-Wis.), the nation's first out lesbian member of the Senate.
Becerra said he invited Baldwin to participant in the day's events, among other things, because of her record of advocacy and support for funding of federal substance abuse and overdose prevention programs.
"One area I've championed in Congress is increasing access to overdose reversal medication like naloxone," Baldwin said. "We know that when you increase access to this safe and effective treatment that you save lives," she said. "And I'm thrilled to see the Biden administration and especially the Food and Drug Administration taking steps to increase access to naloxone."
Califf told the gathering one of the FDA's recently launched efforts is to work with drug manufacturers to arrange for naloxone to become an over-the-counter drug that would further expand its availability.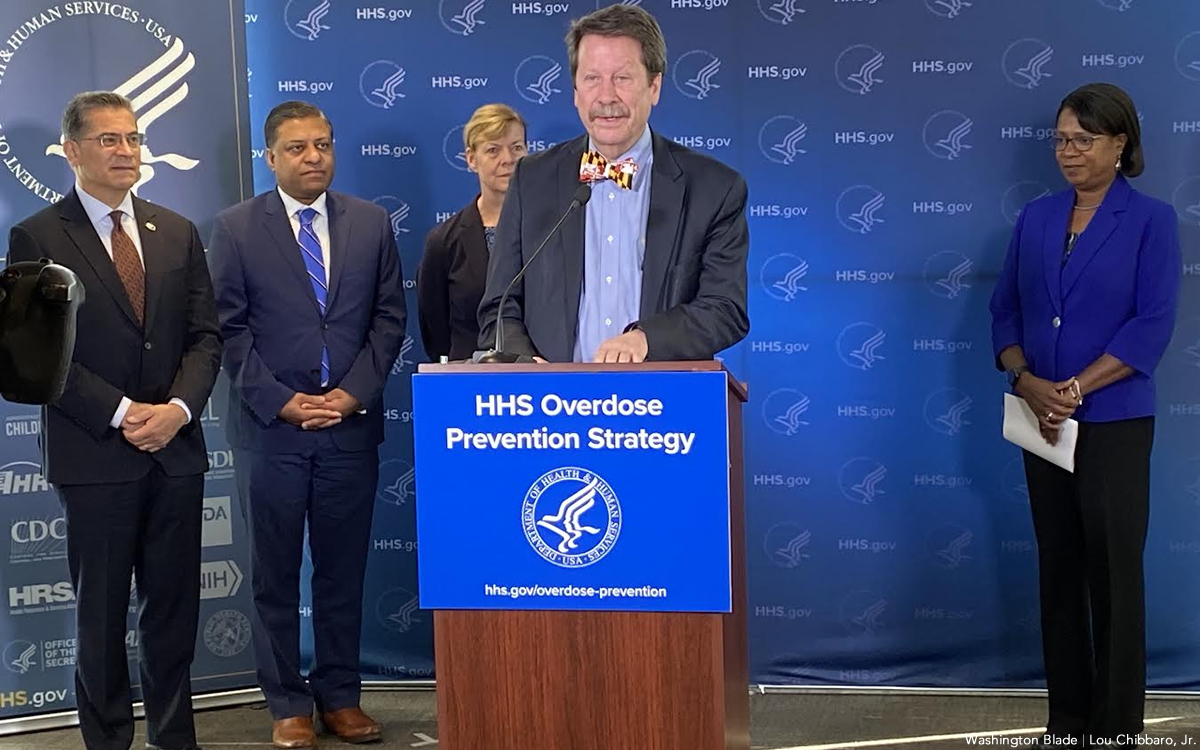 The roundtable discussion session, which included close to 50 participants, including Becerra and the other federal officials, was closed to the press, according to an HHS spokesperson, because among those participating were Whitman-Walker clients and others who receive services and support for what the officials called substance use disorder.
During the press conference that followed, Becerra spoke of how some of those participating in the roundtable discussion were part of Whitman-Walker's success stories in helping people overcome substance use problems
"We're here because a year ago we decided to go in a different direction at the federal level," he said at the press conference. "We decided that we're not moving fast enough, we're not moving close enough to where we need to be to try to help communities and those folks at Whitman-Walker who are trying to not just get folks into treatment but to save lives," Becerra said.
"And that was the great thing about the round table that we just had," he said. "We heard about how people thrive," he said, adding, "And one of the clients, Deborah, spoke about how she's on the verge of getting her degree from college … That's what we want to see … I want to thank the folks at Whitman-Walker for letting us come today to see how people can thrive and be part of that success."
Whitman-Walker Health CEO Naseema Shafi told the Washington Blade after the press conference that Whitman-Walker has a long history of partnering with federal government agencies in addressing health issues, including Whitman-Walker's role as a healthcare facility welcoming the LGBTQ community.
U.S. envoy for global LGBTQ, intersex rights cancels Indonesia trip
Prominent Islamic group criticized Jessica Stern's planned visit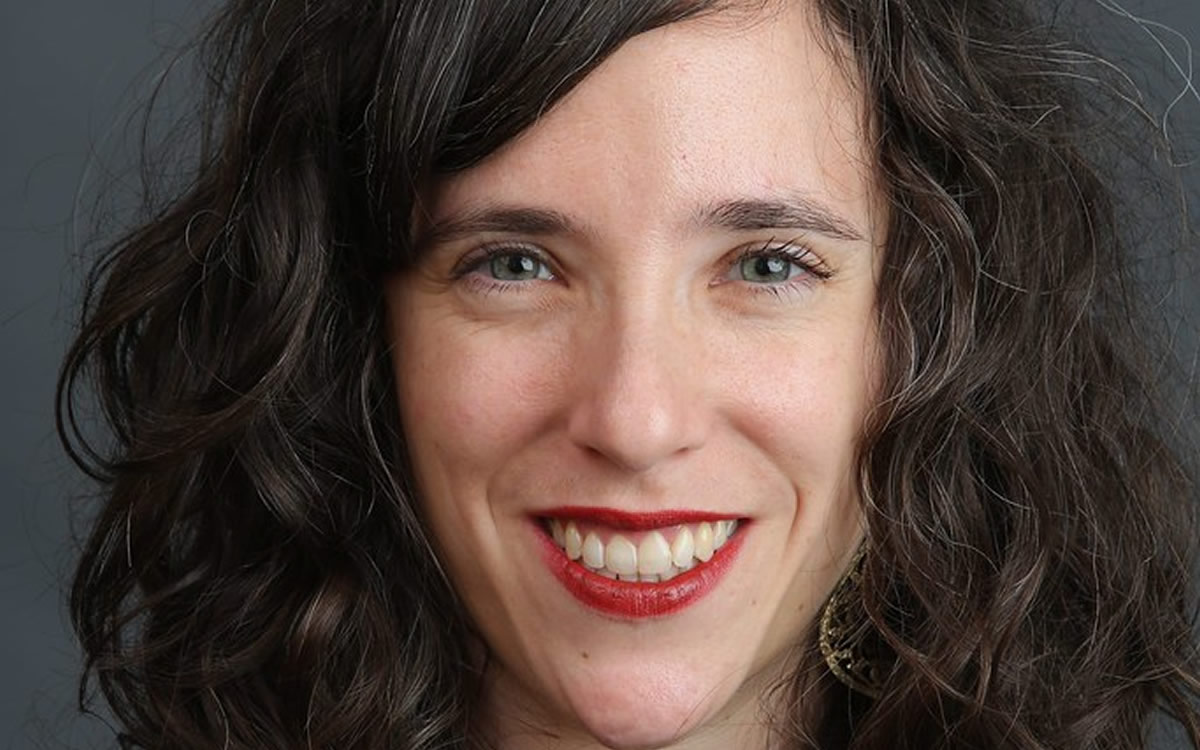 The special U.S. envoy for the promotion of LGBTQ and intersex rights abroad's trip to Indonesia has been cancelled after the country's most prominent Islamic group criticized.
Jessica Stern had been scheduled to arrive in Indonesia on Dec. 7.
The Washington Post reported Anwar Abbas, the vice chair of the Indonesian Ulema Council, in a statement on Friday said the group "cannot accept guests whose purpose of coming here is to damage and mess up the noble values of our nation's religion and culture."
U.S. Ambassador to Indonesia Sung Kim in a statement announced Stern would no longer travel to the country.
"One of the reasons the United States and Indonesia have such a strong relationship is that we both uphold values such as democracy, human rights, diversity and tolerance. Those values should apply to every member of society, including LGBTQI+ persons," said Kim. "In every country, dialogue about human rights is crucial. Dialogue, after all, is fundamental to democracy. Advanced democracies oppose hatred, intolerance and violence against any group of people, and encourage dialogue that reflects the broad diversity of their societies."
"While we look forward to continuing our dialogue with religious leaders, government officials and members of the public on the important topic of ensuring respect for the human rights of LGBTQI+ persons, after discussions with our counterparts in the Indonesian government, we have decided to cancel Special Envoy Stern's visit to Indonesia," added Kim. "Knowing that around the world LGBTQI+ persons experience disproportionate levels of violence and discrimination, it is important to continue the dialogue and ensure mutual respect for one another, rather than pretending that the issues do not exist. Countries like Indonesia and the United States can learn from one another about how to counter hatred and ensure more prosperous, inclusive societies for all."
A State Department spokesperson on Friday told the Washington Blade that "after discussions with counterparts in the Indonesian government and with Indonesian human rights advocates, Special Envoy Jessica Stern and Ambassador Sung Kim decided to cancel the special envoy's visit to Indonesia planned for Dec. 7-9."
"We will continue to work with our Indonesian partners to promote democracy, human rights, diversity and tolerance," said the spokesperson.
"While we are disappointed that Special Envoy Stern will not travel to Indonesia at this time, it is important to continue the dialogue and ensure mutual respect for every member of society, including LGBTQI+ persons," added the spokesperson. "Indonesia is a valued partner of the United States, and we seek to work together with Indonesia to counter hatred and intolerance and build more prosperous, inclusive societies."
President Joe Biden in February 2021 signed a memo that committed the U.S. to promoting LGBTQ and intersex rights abroad as part of his administration's overall foreign policy.
Consensual same-sex sexual relations are decriminalized in most of Indonesia, but officials in Aceh province in 2021 caned two men under Shariah law after their neighbors caught them having sex. The Indonesian government in recent years has faced criticism over its LGBTQ and intersex rights record.
Authorities in Jakarta, the Indonesian capital, in 2017 arrested 51 people who were attending a "gay party" at a sauna. The closure of an Islamic school for transgender people in the city of Yogyakarta in 2016 also sparked outrage.
Indonesian lawmakers are currently debating a bill that would criminalize sex outside of marriage.