Trevor Project launches crisis services for LGBTQ youth in Mexico
Nearly 30 percent of country's community members have considered suicide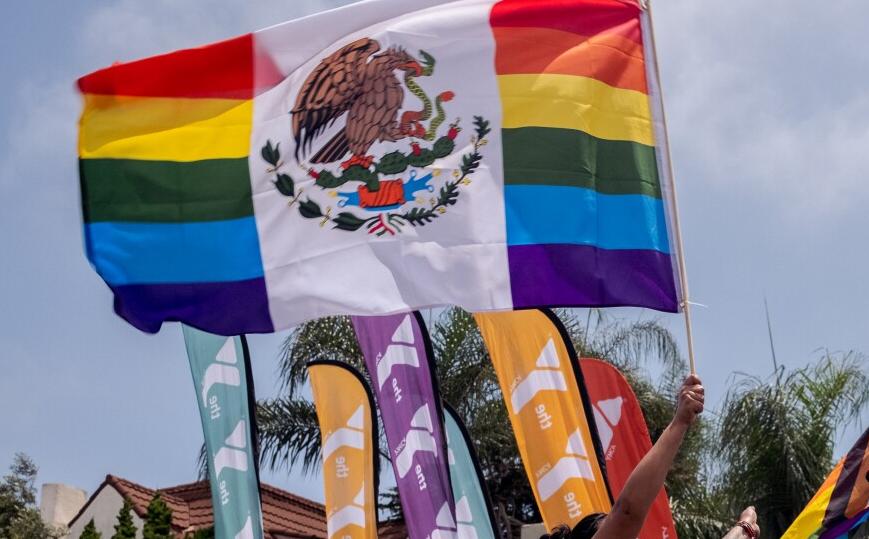 Mateo seems to be an average adolescent guy, at least in outward appearances and love of football as soccer is known here. But he keeps a deeply personal part of himself, "mi verdadero yo" (my real self) away from even his closest friends and family instead only divesting himself of his protective cloak on his weekend forays into the Zona Rosa of Mexico City, a neighborhood that is center of LGBTQ life in the Mexican capital city about an hour and a half away from Tizayuca.
Mateo is gay and his family is homophobic as are many of his local friends and acquaintances in Tizayuca where he lives.
The stress and strain of being gay at times can be overwhelming he says although he can escape surreptitiously when he's at home by binge watching LGBTQ content on Netflix and other platforms. Still Mateo says, there are those moments when he felt nothing but despair, helpless, and no one to talk to.
It was his journeys into the Zona Rosa neighborhood and his online LGBTQ friends on Instagram that saved him more than once in those bleak intervals. Still he says a way to connect with counselors is badly needed especially in places in his country that don't have access for LGBTQ youth to a gayborhood and a support system of community.
For Mateo and countless other LGBTQ youth in the 32 states that make up Mexico not having a central safe space and people who understand changed as of Tuesday, on National Coming Out Day, the Trevor Project announced the official launch of its free, confidential, 24/7 digital crisis services for LGBTQ young people in the country.
For the first time in its 25 year history of service to LGBTQ youth, Trevor has expanded its crisis intervention services for LGBTQ youth outside of the U.S. According to official figures from the National Survey on Sexual and Gender Diversity (ENDISEG), 28.7 percent of the LGBTQ population in Mexico has thought about or attempted suicide in their lifetime, and as is the case in the U.S., suicide is the second leading cause of death among young people in Mexico.
The Los Angeles Blade had an opportunity to speak with Jess Leslie, the head of International Digital Crisis Services for the Trevor Project. Leslie told the Blade that groundwork to build out the new Mexico City-based Trevor Project Mexico placed emphasis on cultural competency, recognition of the need for a integrated enterprise structure employed via SMS text messaging, WhatsApp, and online chat.
The approach to engagement with LGBTQ youth in the country Leslie said was a "whole of Mexico" team comprised of crisis counselors "coming from a cultural humble place."
Leslie acknowledged that there are shortcomings in Internet communications access throughout Mexico as according to a 2021 study by Stanford University found that there were more than 90 million internet users, that is, approximately 71 percent of its inhabitants, yet access points were limited in the more rural states. But she pointed out that by setting up through the three primary means of communication, SMS text messaging, WhatsApp, and the online 'Trevor chat" LGBTQ youth will have the means to communicate with counselors.
Offering a safe space and with a staff entirely of LGBTQ Mexicans led by Edurne Balmori, executive director of the Trevor Project Mexico, whose career resume noted numerous accolades and has a powerful track record in business, the 55 member in-country team which includes 35 experienced crisis counselors will be able to have positive impact Leslie noted.
She added the Trevor Project Mexico will rely on a volunteer-based model in which counselors will undergo extensive training and implement an evidence-based crisis support model.
"Emphasis is on cultural competency and understanding of the life experiences for the LGBTQ+ community and youth in Mexico," Leslie added.
In a press release announcing the project on Tuesday, Balmori said;"Today we celebrate the activation of our services in Mexico, kicking off what we hope will be a global social movement around suicide prevention. For many LGBTQ youth in the country, expressing themselves and simply being who they are can put their physical safety and mental wellness at risk. At the Trevor Project Mexico, we will strive to end the stigma around the issue of mental health, provide LGBTQ youth with a safe and trusted space and ultimately save lives."
"It's incredibly inspiring to see our vision of providing life-affirming crisis services to LGBTQ young people beyond the U.S. being realized today with our launch in Mexico. This is a major milestone in our goal to end the global public health crisis of LGBTQ youth suicide," said Amit Paley, CEO and executive director of the Trevor Project. "The Trevor Project is committed to building a world where every single LGBTQ young person has access to resources that affirm who they are, and we couldn't be more optimistic about the impact we'll have on this journey to support more LGBTQ young people around the world."
Leslie tells the Blade, the most important thing is that LGBTQ youth are afforded the opportunity to have access to all the services that The Trevor Project has.
In the press release, Trevor noted that it is leveraging its relationships with several of its existing corporate and technology partners to enable and support this international work.
Of note, Google.org announced a renewed grant of $2 million this week, designed specifically to help scale up the Trevor Project's life-saving work to new international geographies. This grant will make Google.org a lead funder of the organization's international work.
In addition, the Trevor Project was able to build and customize its crisis services platform for Mexico using Twilio Flex.
In an interview last Spring with NBC News when Trevor executives first announced the expansion into Mexico, Cristian González Cabrera, who researches LGBTQ rights in Latin America for Human Rights Watch, said still "a lot to be done" and that the Trevor Project's expansion in Mexico will be "very welcome."
"Legal advances don't always translate to social or lived progress for LGBTQ people in the region," Cabrera said referring to the fact that same-sex marriage has been legalized in at least a dozen of Mexico's 32 states. "Mexico remains a conservative country in certain aspects and regions, and LGBTQ people continue to experience all sorts of discrimination in all sectors of life, whether that's education, health care, in the job market, etcetera."
Marriage equality now legal throughout Mexico
Country's Supreme Court in 2015 ruled legal bans 'discriminatory'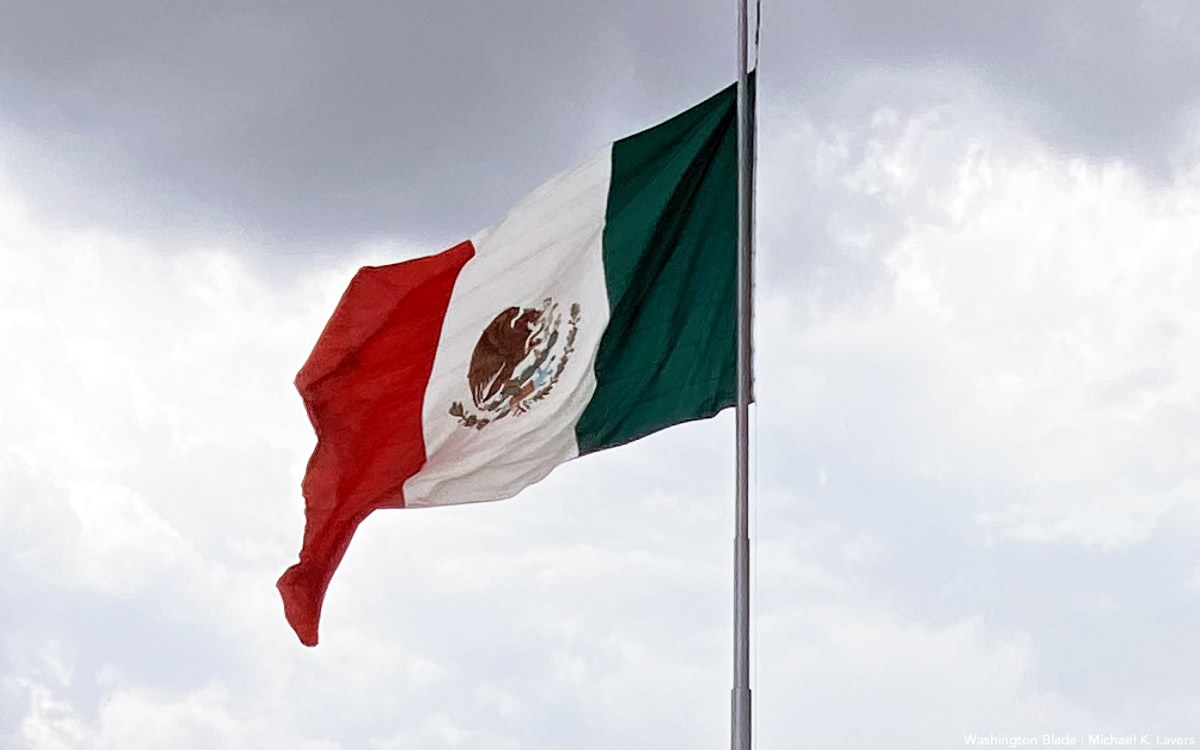 Same-sex couples can now legally marry across Mexico after lawmakers in Tamaulipas state on Wednesday approved a marriage equality bill.
Mexico City in 2010 became the first jurisdiction in the country to allow same-sex couples to legally marry. The Mexican Supreme Court in 2015 ruled state laws that ban same-sex marriage are "discriminatory."
Lawmakers in Tamaulipas, which borders Texas, on Wednesday by a 23-12 margin voted to amend the state's Civil Code to allow same-sex couples to marry. Legislators in Guerrero state in southern Mexico on Tuesday approved a marriage equality bill.
Mexico is the latest Latin American country to extend marriage rights to same-sex couples.
Voters in Cuba last month approved a new family code that includes marriage equality. 
Same-sex couples can legally marry in Costa Rica, Colombia, Ecuador, Chile, Argentina, Uruguay and Brazil. Puerto Rico, the U.S. Virgin Islands, Aruba, Curaçao, Bonaire, French Guiana, Guadeloupe, Martinique, St. Barthélemy, St. Martin, Sint Maarten, Sint Eustatius and Saba also have marriage equality.
Five Calif. Congress members visit Tijuana shelters for LGBTQ asylum seekers
Delegation traveled to Mexican border city on May 6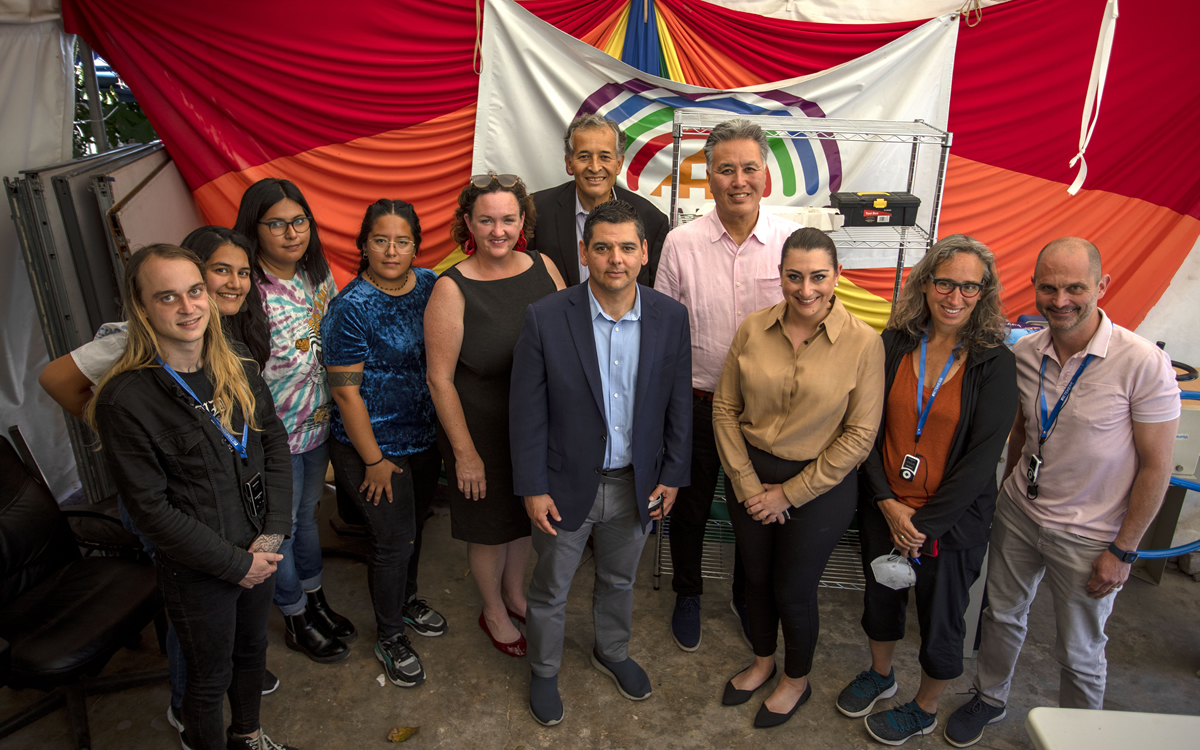 Five members of Congress from California last week visited two shelters for LGBTQ asylum seekers in Tijuana.
Congress members Mark Takano, Raul Ruiz, Juan Vargas, Katie Porter and Sara Jacobs on May 6 toured Jardín de las Mariposas and Casa Arcoíris.
The Council for Global Equality organized the trip.
Chair Mark Bromley, Co-chair Julie Dorf and Senior Policy Fellow Bierne Roose-Snyder traveled to Tijuana along with Organization of Refuge, Asylum and Migration Executive Director Steve Roth. Representatives of the Transgender Law Center and the Refugee Alliance also met with the group.
The trip began in San Diego.
"As we work to fix our broken immigration system, improve border efficiency, and restore asylum at our borders, we must take a humanitarian approach and proactively protect all vulnerable populations lawfully seeking asylum in our country," said Ruiz in a statement his office issued before the trip. "The LGBTQI community is one of the most vulnerable to face persecution, violence, and abuse in their home countries, throughout their journey to our borders, and in detention centers. As a trained humanitarian, I am going to assess their vulnerabilities and help provide humanitarian protections that are consistent with our American laws and their human rights."
I visited Tijuana with congressional colleagues and advocates from @Global_Equality to learn more about the threats LGBTQ+ asylum seekers face and what we can do to help. I'll never stop working for human rights for LGBTQ+ folks and asylees, on both sides of the border. pic.twitter.com/DTydCGJIEw

— Congresswoman Sara Jacobs (@RepSaraJacobs) May 7, 2022
The trip took place less than a month before the scheduled end of a Centers for Disease Control and Prevention rule that closed the Southern border to most asylum seekers and migrants because of the pandemic. The trip also coincided with the ILGA World Conference that took place last week in Long Beach.
Last week, ORAM was thrilled to welcome five US Congressmembers to El Jardín de Las Mariposas, an #LGBTIQ #refugee shelter in Tijuana that we partner with! ORAM ED Steve Roth spoke about ORAM's support for the residents and ways that the congressmembers can show their support. pic.twitter.com/kDBJPsmYvQ

— ORAM (@ORAMrefugee) May 9, 2022
Baja California governor vetoes bill banning conversion therapy
Measure overwhelmingly passed in Mexico state's Congress on April 21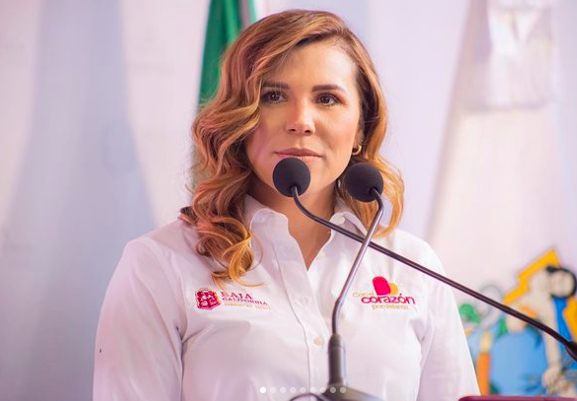 The governor of Mexico's Baja California state has vetoed a bill that would ban so-called conversion therapy.
The bill, which passed in the Baja California Congress on April 21 by a 20-4 vote margin, would specifically amend the state's Penal Code and non-discrimination law to ban the discredited practice. Anyone convicted of conversion therapy would be fined and receive a sentence of between 2-6 years in prison.
Media reports indicate Gov. Marina del Pilar Ávila Olmeda vetoed the bill in order to send it back to lawmakers "to be able to strengthen this initiative from our points of view." Eduardo Arredondo, an activist and member of the Congress' Youth Parliament who pushed for the measure, on Tuesday told the Los Angeles Blade that Ávila made her decision in response "to the pressure that conservative groups put on her."
"They maintain that each person is free to profess the religion that they want and can therefore act in accordance to their beliefs," said Arredondo. "This includes seeking 'help' or an 'advisory opinion' in a situation in which their son or daughter is a member of the LGBT+ community. They also maintain that they, as parents, have the right to seek help to educate their child in the best way."
Arredondo in a statement further defended the bill.
"The approval of the (conversion therapy) bill in Baja California represents a big step forward in the recognition of the rights of the LGBT+ community in the state," he said. "The delay in the publication of the law on the part of the governor represents a setback in the guarantee of these rights. As long as this law is not published, therapies will continue to take place and many young people and children will continue to be subjected to these practices."
Altagracia Tamayo is the president of Centro Comunitario de Bienestar Social (COBINA), a group in the state capital of Mexicali that serves LGBTQ+ people and other vulnerable groups.
Tamayo on Monday at a press conference that Comité Orgullo Mexicali, another local LGBTQ+ rights group, organized in response to Ávila's veto said she survived conversion therapy.
"Conversion therapy damages the most intimate part of what makes children and young people a human being," said Tamayo.
Seven other jurisdictions in Mexico have banned conversion therapy.