Russian lawmakers seek to expand country's 'gay propaganda' law
President Vladimir Putin signed legislation in 2013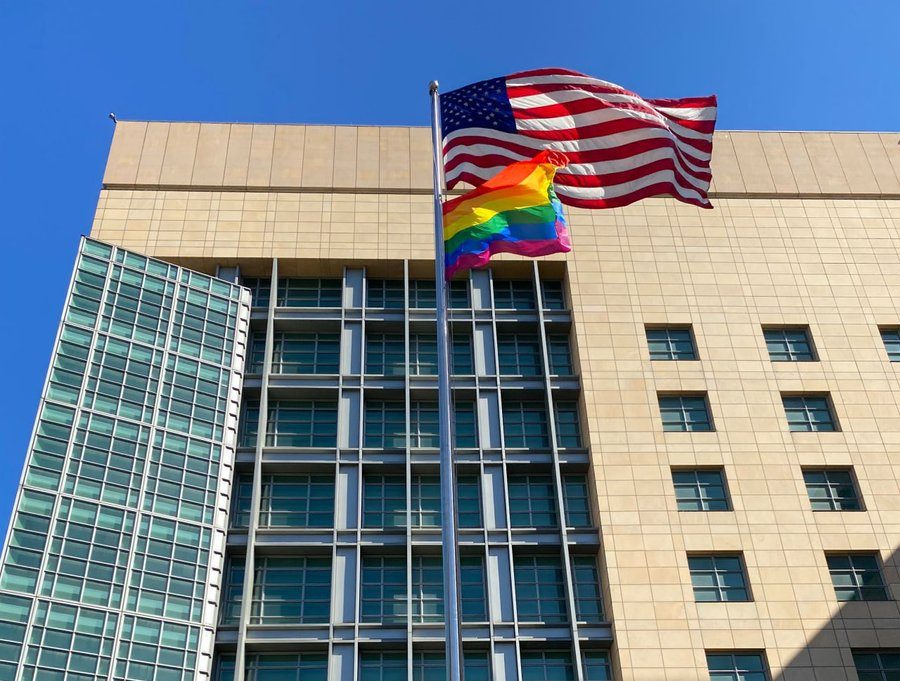 A draft of legislation introduced this week in the Russian Duma (Parliament) has human rights and LGBTQ activists alarmed as it would expand the country's anti-gay propaganda law passed and signed into law by President Vladimir Putin in 2013.
The bill would build on the 2013 legislation, which was aimed at prohibiting "promotion of non-traditional sexual relations" to Russian minors. One of the bill's sponsor's Alexander Khinshtein, an MP from the conservative political party, United Russia, told state media upon its introduction, "We propose to extend the ban for LGBT propaganda regardless of age, not just for children as it is today."
The proposed expansion comes as the Russian president continues his war against Ukraine and the illegal annexation of four Eastern Ukrainian oblasts (states). In his speech two weeks ago justifying the annexation, Putin sharply criticized the LGBTQ community:
"Do we really want, here, in our country, in Russia, instead of 'mum' and 'dad', to have 'parent No. 1', 'parent No. 2', 'No. 3'? Have they gone completely insane? Do we really want … it drilled into children in our schools … that there are supposedly genders besides women and men, and [children to be] offered the chance to undergo sex change operations? … We have a different future, our own future," Putin said.
Dilya Gafurova, head of Sphere, a Russian LGBTQ rights organization, told the CBC that the LGBTQ community "has no rights in Russia at the moment" and that the legislation being considered by lawmakers would make things even worse.
"This will make them even more unprotected and even more invisible," she told CBC News via email.
Reflecting on the proposed legislation, Gafurova said, "Being LGBT+, 'non traditionality' is something that was weaponized continuously by the Russian regime to justify defending itself from 'Western influence,' as if being queer is something that can be influenced onto someone or flown in from abroad."
"LGBT+ people are not regarded as people [in Russia]," Gafurova said, adding that some lawmakers "sincerely believe us to be the result of 'propaganda' or [that] we're a means to an end, a justification for certain political actions."
The Russian government has mobilized more men in Russia at Putin's explicit direction for service in the Russian military in Ukraine. Russian losses on the battlefield have been heavy, especially in the past three weeks as Ukraine's forces are retaking ground from the Russian military and are pushing the invaders back.
Those actions have caused hundreds of thousands of draft eligible Russian men to flee the country to avoid conscription.
Gafurova told the CBC that "the Russian military isn't exactly known for acceptance toward queer people," and she suspects many will have left the country for the same reasons their fellow compatriots have.
"They simply don't want to serve and be a part of this unjustifiable and bloody war," she added.
In a Sunday phone call, a source within the Russian government told the Washington Blade they suspect that the recent push by parliamentarians to attack the LGBTQ community is a naked political ploy to shore up public support of Putin by ordinary citizens on a social and cultural issue that would unite them to back his homophobic and transphobic rhetoric.
"It's another cynical diversion by some in the Duma to distract the masses from the reality of Putin's criminality," they told the Blade.
Gay TikTok couple arrested in Russia
Haoyang Xu faces deportation to China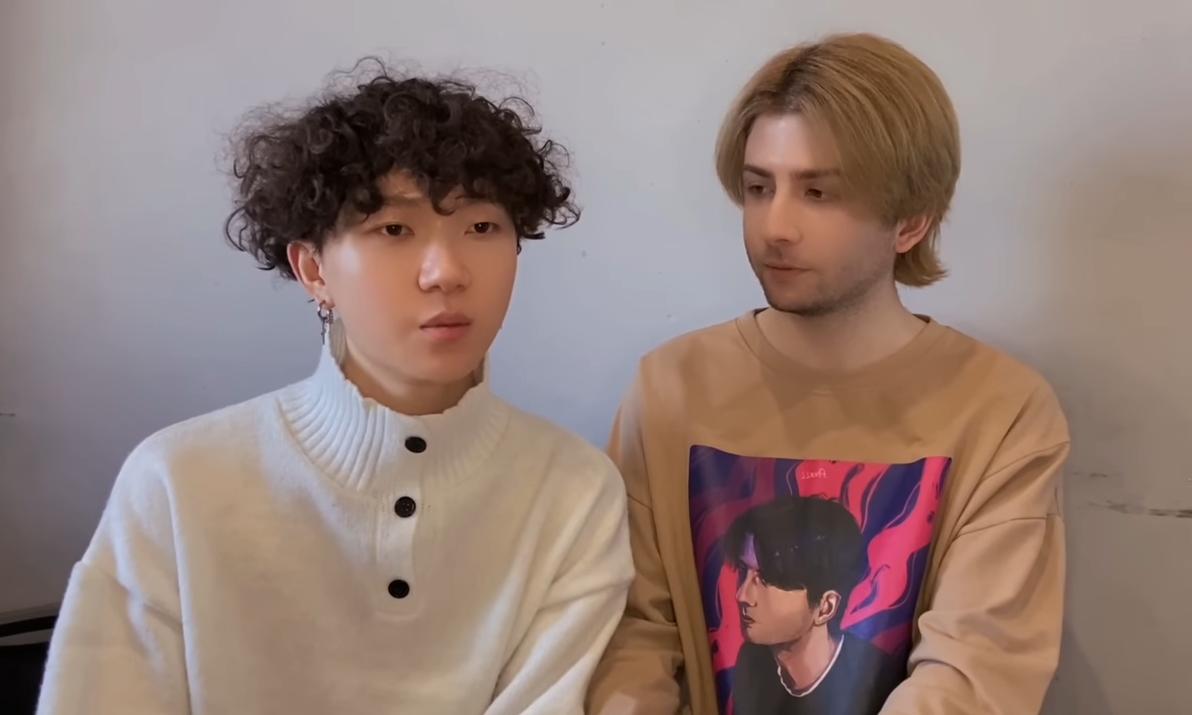 A young gay couple has been arrested with one facing deportation back to his native China after running afoul of Russia's "gay propaganda" law signed by Russian President Vladimir Putin last December, for their videos on TikTok, Instagram and YouTube.
Gela Gogishvili, 23, a Russian national and his boyfriend, Chinese national Haoyang Xu, 21, live in Kazan, the fifth largest city in Russia located on the banks of the Volga and Kazanka Rivers in southwest Russia. The young couple had been documenting their everyday lives with their 740,000 followers on TikTok and 64,900 subscribers on YouTube.
The couple was arrested this past Thursday and although Gogishvili was released, Xu remains being held in a Russian detention center for migrants before being deported in seven days.
In an interview with Newsweek's Shannon Power "We were very scared … it became a living hell because the impossible happened," Gogishvili said.
According to Moscow-based LGBTQ group, DELO LGBT+ a local citizen tipped off police to Gogishvili and Xu's social media content.
"The 'gay propaganda' law falls under the Administrative Code, but the Kazan police's criminal investigation department has been looking for these guys … and they are treated like they are dangerous criminal offenders," Vladimir Komov, senior partner and a spokesperson for the organization said.
In a court hearing Friday, Xu who had moved to Russia to study Russian at university, was found guilty of violating the enhanced "gay propaganda" law and sentenced to a week in the detention center for migrants before being deported. The couple's attorneys are appealing that decision.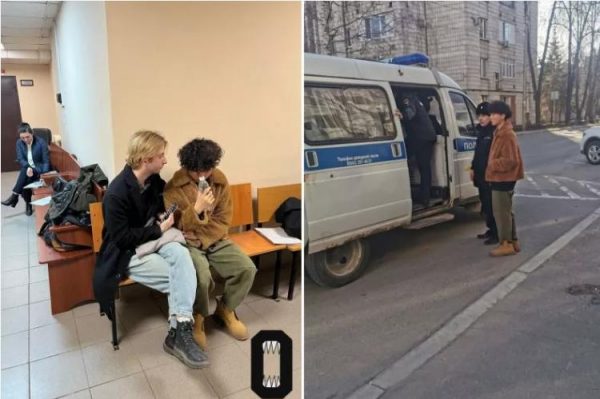 According to Newsweek: Police stopped the couple in the street after they had attended a museum with friends and demanded Xu present his papers, such as passport and student visa, but he couldn't because he did not carry them on him. The officers then escorted them to get his documentation and took them in a police car to the Yapeyeva police station.
But once they got there, police informed the men they were being charged under Article 6.21 of Russia's Administrative Offenses Code, otherwise known as the "gay propaganda" law.
"The policeman told us that it's not that Haoyang didn't have his papers on him but we will be prosecuted for 'gay propaganda' and … Haoyang could be deported," Gogishvili said.
DELO LGBT+'s Komov said that he could not understand why the couple had been arrested because they were "quite popular" on their social media platforms and their content was "not erotic" by any standard.
"They do TikToks about their everyday life as a gay couple, how they do chores, how they wash the dishes, how they communicate and only share a few romantic moments such as kissing … and some cuddling," Komov said.
"How did the police informer and the Kazan police deem there was LGBT+ 'propaganda' on their social media? These guys just posted videos in which they kiss, hug and show their favorite sleeping poses.
"All this was considered an inappropriate demonstration of 'homosexual intimacy'."
Russian Prime Minister Mikhail Mishustin issued a decree last December that directs the Russian Federal Service for Supervision of Communications, Information Technology and Mass Media, abbreviated as Roskomnadzor, to ban any websites that contain information about LGBTQ identities without a court order.
As a part of the stepped up enhancements of the law, "Information propagating non-traditional sexual relations and (or) preferences" now serves as grounds for blacklisting any website in Russia and more recently used as a tool by Russian police and prosecutors against those posting prohibited material on their personal social media platforms.
WNBA star Brittney Griner released
Olympic Gold medalist detained in Moscow in February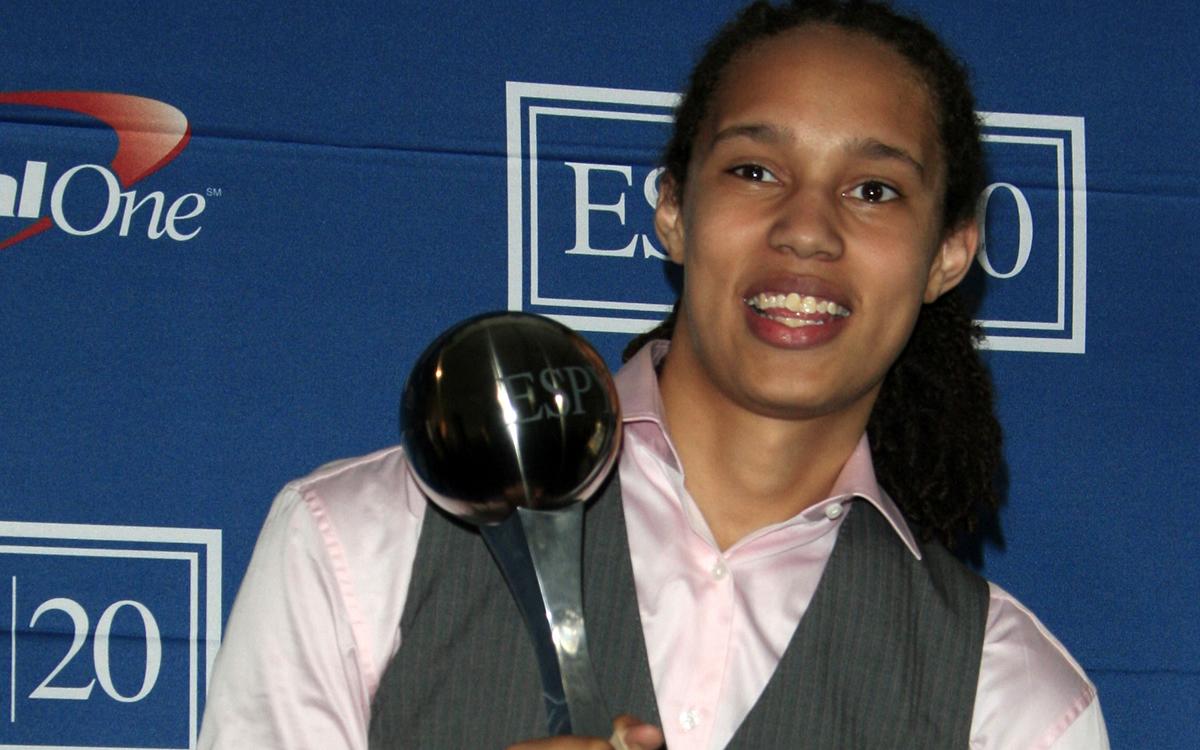 Russian authorities have released WNBA star Brittney Griner.
Griner was released in exchange for Viktor Bout, a Russian arms dealer who was serving a 25-year prison sentence in the U.S. The exchange took place in Abu Dhabi in the United Arab Emirates.
Griner had been serving a nine-year prison sentence after a Russian court convicted her on the importation of illegal drugs after Russian customs officials found vape canisters containing cannabis oil in her luggage at Moscow's Sheremetyevo Airport.
American officials had previously acknowledged their willingness to release Viktor Bout, a Russian arms dealer who is serving a 25-year prison sentence in the U.S., as part of a deal to secure Griner's release. A senior administration official on Thursday told reporters during a conference call that Russian authorities earlier this week moved Griner from the penal colony where she had been serving her sentence to Moscow.
The official said Griner flew to the United Arab Emirates on Thursday. Special Presidential Envoy for Hostage Affairs Roger Carstens greeted Griner once she landed.
"She is now in the air," said the official.
President Biden spoke with Griner before she left the United Arab Emirates. The White House tweeted a picture of Biden in the Oval Office with Griner's wife, Cherelle Griner, Vice President Kamala Harris and Secretary of State Antony Blinken.
"She is safe," tweeted Biden. "She is on a plane. She is on her way home."
Cherelle Griner was standing alongside Biden, Harris and Blinken at the White House when the president spoke about Brittney Griner's release.
"It's just a happy day for me and my family," said Cherelle Griner.
Cherelle Griner added she and her wife remain "committed to the work of getting every American home, including Paul" Whelan, a former U.S. Marine who is serving a 16-year prison sentence in Russia for spying.
A senior administration official on Thursday said the White House proposed "multiple different options" that included Whelan's release. The official added the Biden administration remains "committed" to his release.
"Today is just a happy day for me and my family."

Watch Cherelle Griner's full remarks on the release of her wife Brittney Griner from Russia in a high-level prisoner exchange. https://t.co/H0w8BNpEvR pic.twitter.com/CSW2oIRUoz

— The Associated Press (@AP) December 8, 2022
The Russian Foreign Ministry in a statement acknowledged "a Russian citizen (Bout) has been returned to his homeland."
Blinken issued a lengthy statement after Griner's release.
"This morning, I joined President Biden, Vice President Harris, National Security Advisor Sullivan and Cherelle Griner in the Oval Office as Cherelle spoke to her wife Brittney, who is now on her way back to the United States and to her wife's loving embrace," said Blinken. "I am grateful to the State Department team and to our colleagues across the government who worked tirelessly to secure her release. I especially commend Special Presidential Envoy for Hostage Affairs Roger Carstens, who is accompanying Brittney back to the United States, as well as his entire team. We also extend deep appreciation to our many partners who helped achieve this outcome, including our Emirati friends, who assisted in the transfer today."
"While we celebrate Brittney's release, Paul Whelan and his family continue to suffer needlessly," added Blinken. "Despite our ceaseless efforts, the Russian Government has not yet been willing to bring a long overdue end to his wrongful detention. I wholeheartedly wish we could have brought Paul home today on the same plane with Brittney. Nevertheless, we will not relent in our efforts to bring Paul and all other U.S. nationals held hostage or wrongfully detained abroad home to their loved ones where they belong."  
LGBTQ rights groups applauded Brittney Griner's release.
"Britney Griner's long awaited release is a relief for her wife, teammates, fans and all in the LGBTQ community who recognized the extreme danger she faced as an out gay Black woman detained in Putin's Russia," said GLAAD President Sarah Kate Ellis in a statement. "Britney's wife Cherelle never gave up fighting for her safe return, and President Biden and the State Department never wavered in their commitment to the Griners and the LGBTQ community on Britney's behalf. We can't wait to welcome Britney home."
"The wait is over. Brittney Griner is coming home, and not a moment too soon," added Human Rights Campaign President Kelley Robinson. "Brittney is so much more than a WNBA superstar and Olympian, she is an American hero who had undergone unfathomable hardship. After being wrongfully held for 294 days away from her home, her friends, and most importantly her family, we celebrate her release. The HRC family is grateful for the State Department's efforts to free her — and to any member of our community facing hate and extremism — your community will never stop fighting for you, just like we never stopped fighting for Brittney."
National LGBTQ Task Force Executive Director Kierra Johnson in their statement noted "number 42 has been hanging on my wall as a daily reminder of the violence and discrimination Black people, LGBTQ folks and women regularly endure in this country and around the world."
"After being held for months in a Russian prison on drug charges, we are overjoyed and relieved she has been released today in a one-for-one prisoner swap for international arms dealer Viktor Bout," said Johnson. "We thank President Biden and all those who relentlessly negotiated and advocated for her release and return to her family. Now her jersey will be a celebration and reminder of the resilience of our people and the power of our community."
New anti-LGBTQ propaganda bill sent to Putin
LGBTQ Russians 'will cease to be publicly known'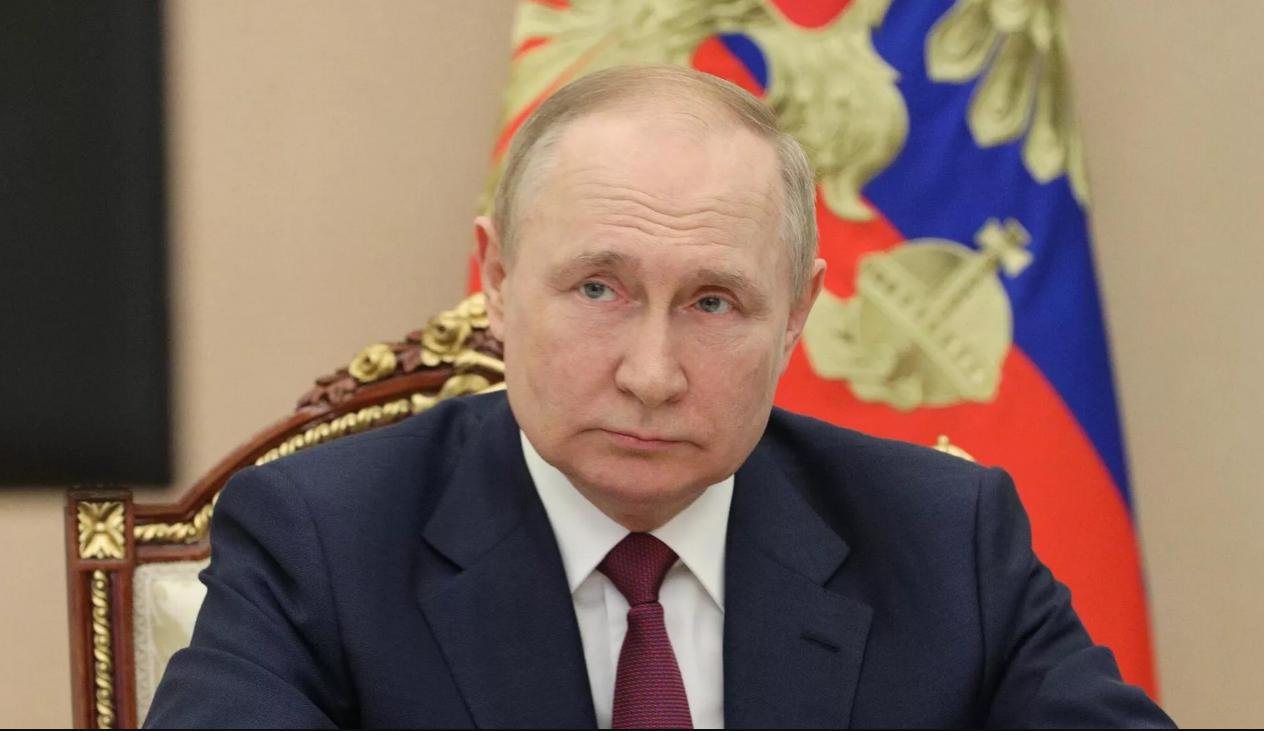 UPDATE: Russian President Vladimir Putin on Monday signed the bill into law.
The upper chamber of the Russian State Duma voted Nov. 30 to approve legislation banning LGBTQ propaganda as well as materials that promote discussion of gender reassignment and mention of LGBTQ issues to minors, which is categorized as promotion of pedophilia. Violation of the ban will result in fines of up to 10 million rubles ($160,212.80.)
The legislation now heads to Russian President Vladimir Putin, who is expected to sign it within the next few days. Russian State Media outlet RIA News reported the new ban on LGBTQ propaganda, gender reassignment and pedophilia will apply to films, books, commercials, media publications and computer games.
The legislation broadens the scope of the existing "Protecting Children from Information Advocating a Denial of Traditional Family Values," statute signed into law by Putin on June 30, 2013.
That statute amended the country's child protection law and the Code of the Russian Federation on Administrative Offenses to prohibit the distribution of "propaganda of non-traditional sexual relationships" among minors.
The definition includes materials that "raises interest in" such relationships, cause minors to "form non-traditional sexual predispositions," or "[present] distorted ideas about the equal social value of traditional and non-traditional sexual relationships."
Businesses and organizations can also be forced to temporarily cease operations if convicted under the law, and foreigners may be arrested and detained for up to 15 days then deported, or fined up to 5,000 rubles ($80.11) and deported.
The new law will extend "responsibility for propaganda of LGBTQ+ people among adults," in addition to the earlier law regarding minors.
The language of the bill also introduces a ban on issuing a rental certificate to a film if it contains materials that promote non-traditional sexual relations and preferences is established. The document also provides for the introduction of a mechanism that restricts children's access to listening to or viewing LGBTQ information on paid services.
The newly expanded law provides for the Russian Federal Service for Supervision of Communications, Information Technology and Mass Media to be vested with the right to determine the procedure for conducting monitoring on the Internet to identify information, access to which should be restricted in accordance with the federal law on information.
A requirement is also set on paid services to enter codes or perform other actions to confirm the age of the user. At the same time, access to LGBTQ information is prohibited for citizens under 18 years of age.
In addition, it provides for a ban on the sale of goods, including imported goods, containing information, the dissemination of which provides for administrative or criminal liability.
Also, the law "on the protection of children from information harmful to their health and development" is supplemented by an article on the promotion of non-traditional sexual relations, pedophilia and information that can make children want to change their sex.
The latter language pointedly inserted as transgender people have been a frequent target of attacks by the Russian president in speeches recently blaming the West for a global decay in moral values that run counter to what Putin describes as "Russia's strong morals."
Human Rights Watch noted that given the already deeply hostile climate for LGBTQ people in Russia, there will be uptick in often-gruesome vigilante violence against LGBTQ people in Russia — frequently carried out in the name of protecting Russian values and Russia's children.
Legal scholars say the vagueness of the bill's language gives room for government enforcers to interpret the language as broadly as they desire, leaving members of the Russian LGBTQ community and their allies in a state of even greater fear and stress filled uncertainty.
The Moscow Times newspaper and webzine, which publishes outside of the Russian Federation to avoid censorship, ran an article Dec. 2 reporting on St. Petersburg LGBTQ activist Pyotr Voskresensky, who in an act of defiance opened up a small "LGBTQ museum" in his apartment prior to Putin's signing the measure into law.
"The museum is a political act," said Voskresensky. "As this era is coming to an end, I felt I wanted to say one last word."
Voskresensky — who has spent years acquiring Russian-made statues, jewelry, vases, books and other art objects that tell stories about the country's LGBTQ subculture — decided this was his last opportunity to share his collection with ordinary people he told the Times.
For safety reasons, the museum's location has not been made public: Hopeful visitors must contact Voskresensky via Facebook to receive the address.
On a recent tour, the first thing visible to visitors at the entrance was a portrait of composer Pyotr Tchaikovsky, one of the most famous gay men in pre-revolutionary Russia.
At the end of the exhibition, there were a few contemporary art pieces, including a satirical model depicting Russian Duma Deputy Vitaly Milonov, a prominent supporter of the anti-gay legislation, wearing a bridal veil.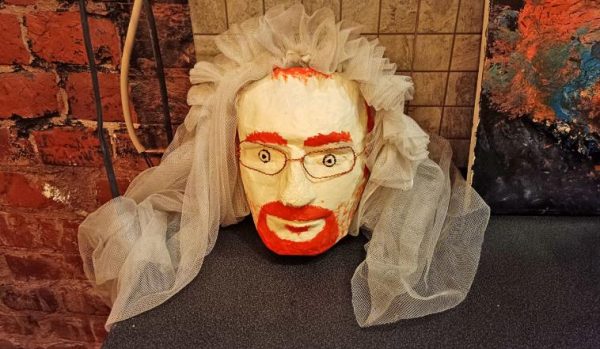 In a phone call with the Washington Blade on Saturday, a young Russian LGBTQ activist who asked to not be identified for fear of Russian government reprisals and who has communicated with the Blade previously from their Helsinki safe space, reiterated:
"These [Russian obscenity] politicians want to so-called "non-traditional" LGBTQ+ lifestyles erased out of public life. They and their so called colluders in church are ignorant of truth that LGBTQ+ people will exist no matter what. It is scientific fact not their religious fairytales and fictions."
The activist also noted that with Putin's signature, Russian LGBTQ people "will cease to be publicly known" effectively driving them underground. "Those bastards have tried to make us erased — they stupidly think we no longer [will] exist" The activist angrily vowed; "we are not disappeared — never. We are human and we are natural and they will not defeat our humanity."