Shop local this holiday season
Give a gift that shows how much you love D.C.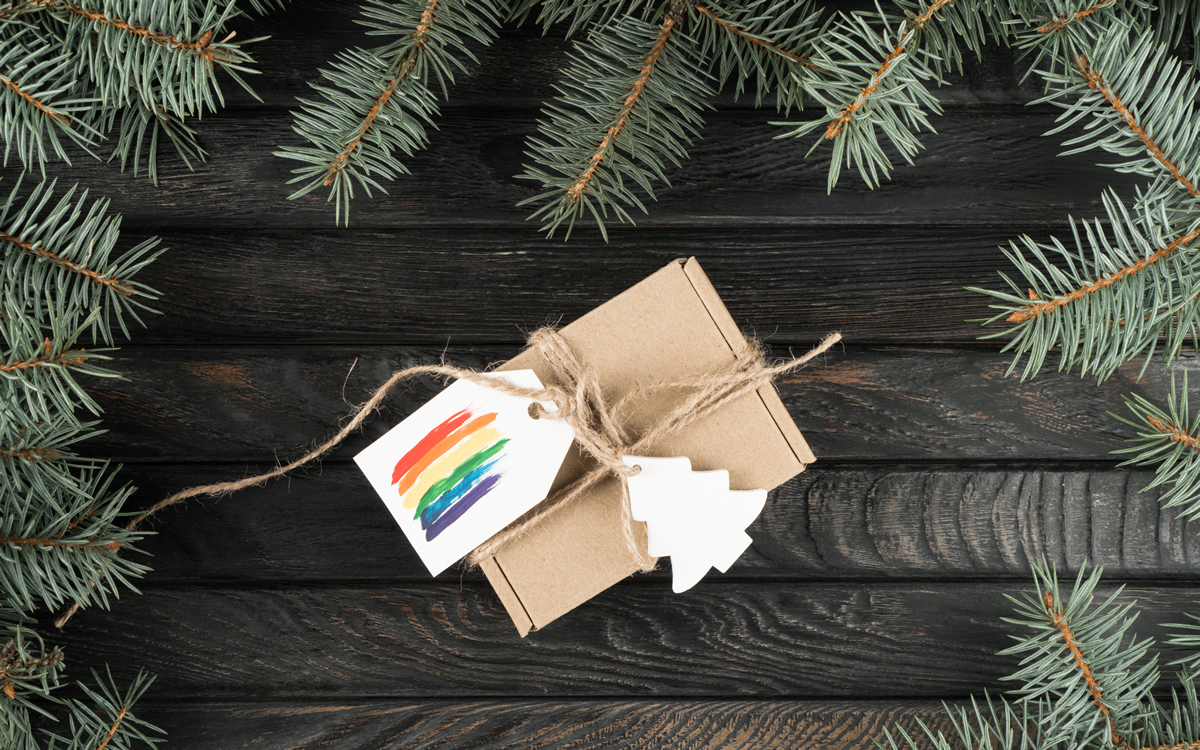 If you procrastinated your shopping and Amazon can't deliver until February, your local D.C.-area retailers are here to save the holiday. Be sure to shop local this season. Below are a few of our favorite local gift ideas.
SPRING IN DC TEA TOWEL. 20″x28″ in 100% cotton. Comes with a hanging hook. $14. Available at nakeddecor.com
HOUSE OF KITTY CATS ON CAPITOL HILL TOTE BAG. 15 1/2″ x 16," 100% cotton with pocket inside. $24.95. Available at nakeddecor.com
MARIE ANTOINETTE KITTY and FRENCHIE TEA TOWEL/OVEN MITT. Each sold separately. Tea Towel- 20″ x 28″. 100% Cotton. Hanging hook. $14.00 each. Oven Mitt- 12″. Cotton Fiber Insulation. $15.00 each. Available at nakeddecor.com
BORN TO BE QUEEN POTHOLDER & OVEN MITT. Each sold separately. Oven mitt — 12 inches. Cotton fiber insulation. $15 each. 8-inch square potholder, cotton fiber insulation, $10 each. Available at nakeddecor.com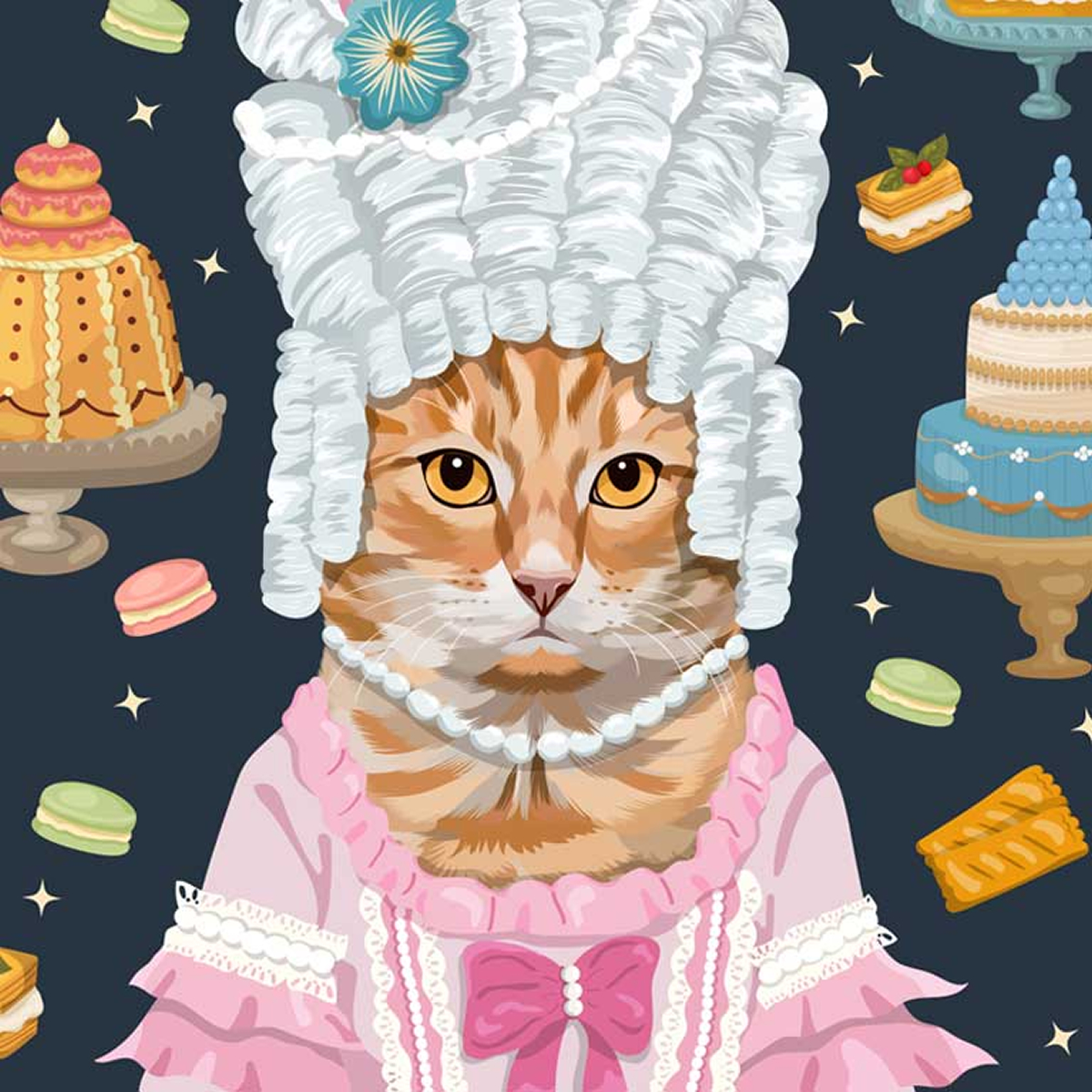 MAKE IT A SUITE NEW YEAR: Start 2023 by creating memories and experiencing the excitement of live action performances from NBA Washington Wizards Basketball, NHL Washington Capitals Hockey, NCAA Georgetown Hoyas Men's Basketball and world-class concerts, family shows, and other events.
Capital One Arena's private suites offer diverse business development opportunities and make a memorable night out with family and friends. As suite inventory is limited, now is the perfect time to secure one for the New Year.
Explore suite opportunities at capitalonearenasuites.com.
FRESHFARM DUPONT CIRCLE Sunday Market has a wide array of locally
grown produce and locally produced products for everyone. It is open each Sunday from 8:30 a.m.-1:30 p.m. Visit freshfarm.org/markets/dupont-circle for more information.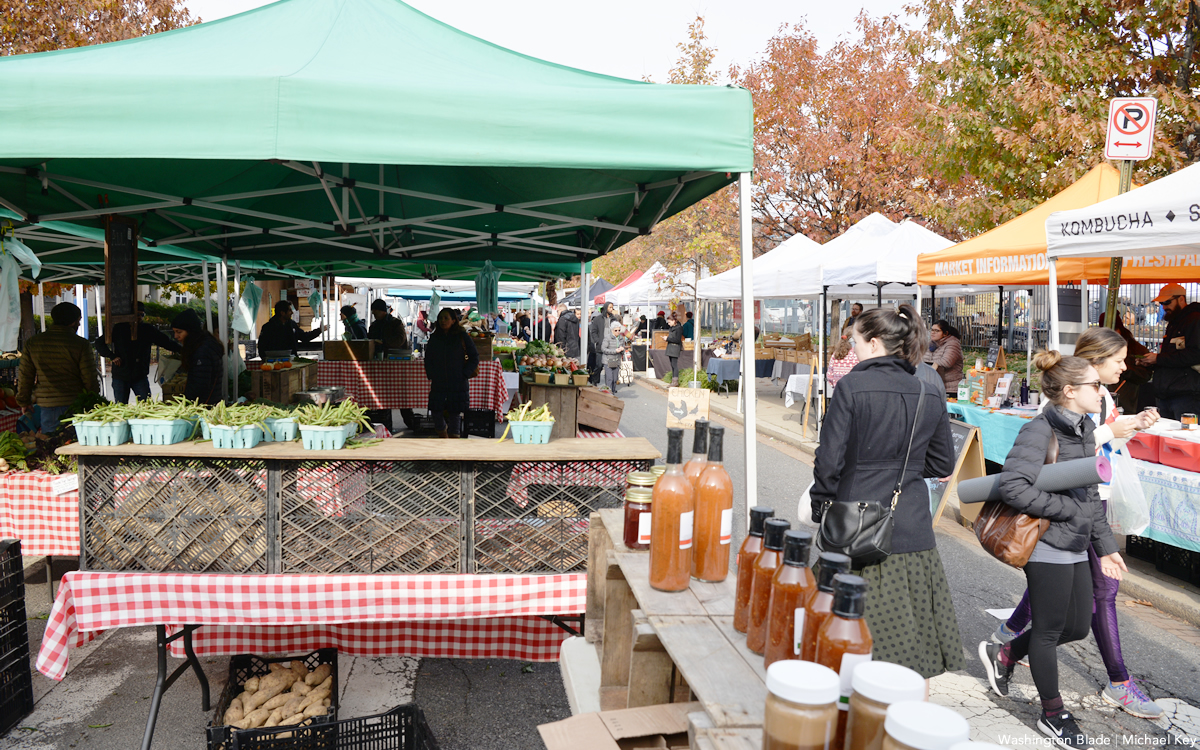 PACERS APPAREL COLLECTION. For the runners and athletes on your list, D.C.'s Pacers offers a new 202 line called "Athlete Sizing." Athlete Sizing ranges from 1-8 and was built to adapt to more body types than a traditional linear size chart. Shop your favorite 2:02 pieces and refer to the size chart on the product page to find your perfect fit. To order, visit runpacers.com.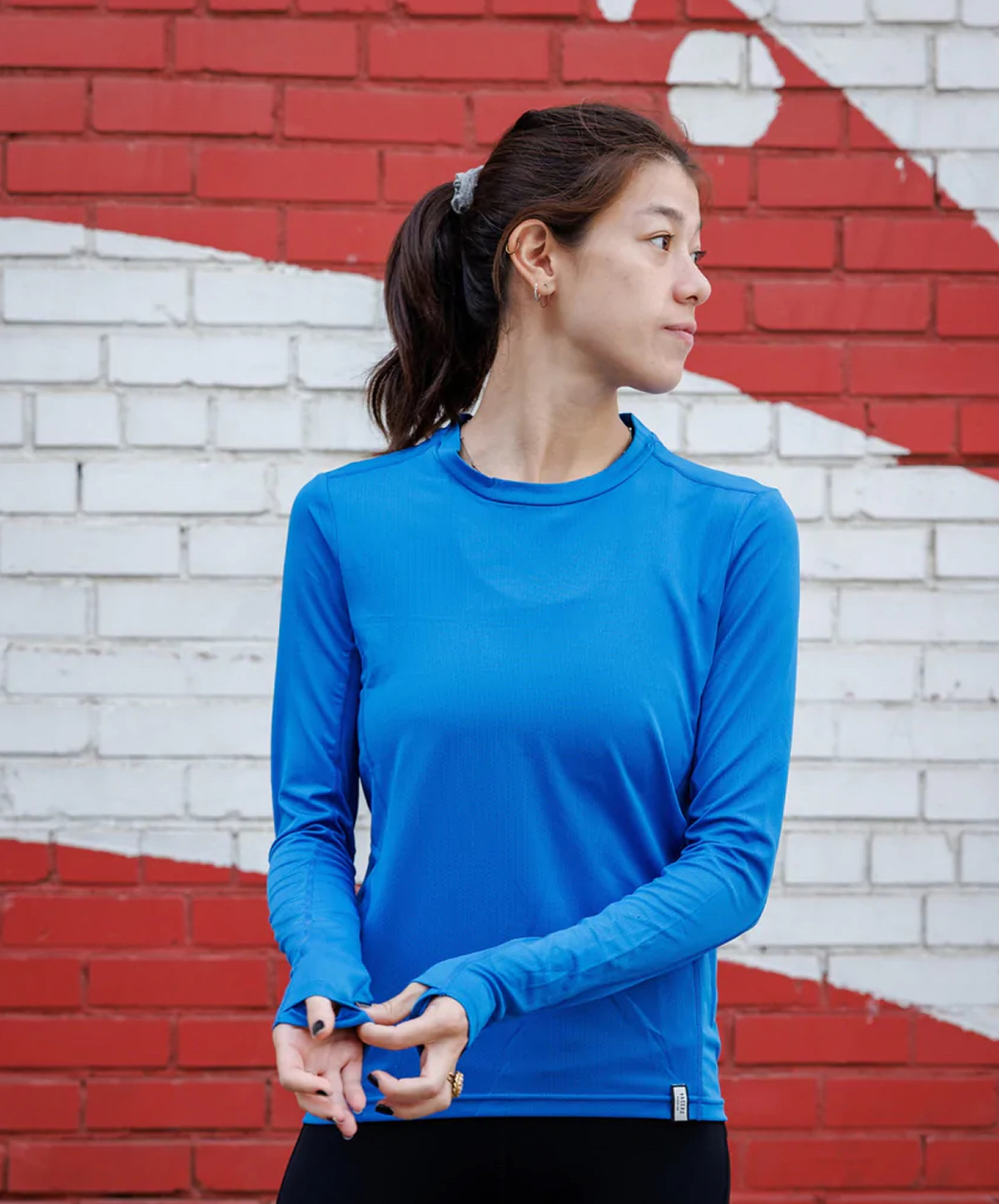 SIX-PACK OF WINE from D.C.'s Cork. Cork's Mixed Case offers six bottles of classic wines you can send to the oenophile in your life. Cost is $125 for a six-pack of three reds and three whites. Visit corkdc.com to place your order.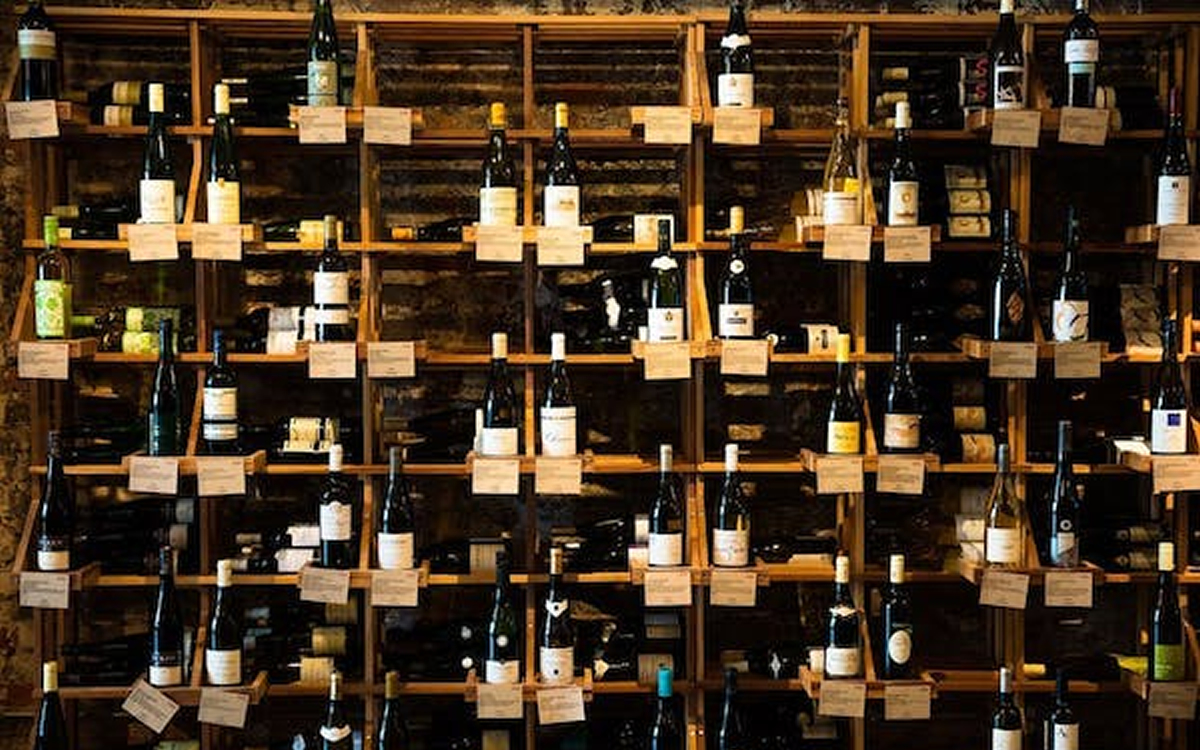 THEATER LOVERS: D.C.'s theater scene has rebounded from the pandemic and boasts so many options. The Kennedy Center, Studio Theatre, Shakespeare Theatre, and others offer subscriptions and ticket bundles for 2023 shows. Visit their websites for options.
BUILD A BOX: Choose from a selection of local gift ideas and build your own personalized D.C. gift box, from tote bags to booze. Visit shopmadeindc.com to get started.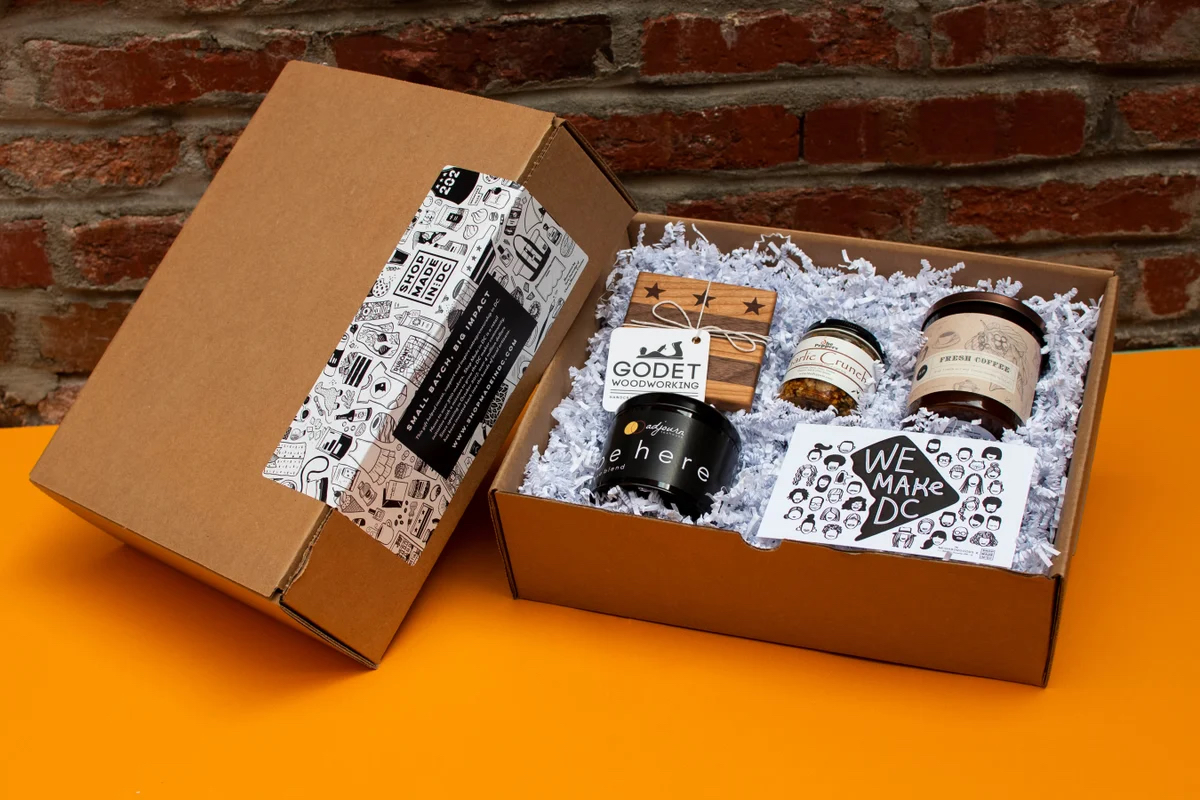 10 LGBTQ events this week
Drag, dancing and kite flying among highlights
Below are our picks for some of the most fun and creative things to do this week in the DMV that are of special interest to the LGBTQ community.
---
Drag Queen Trivia Tuesday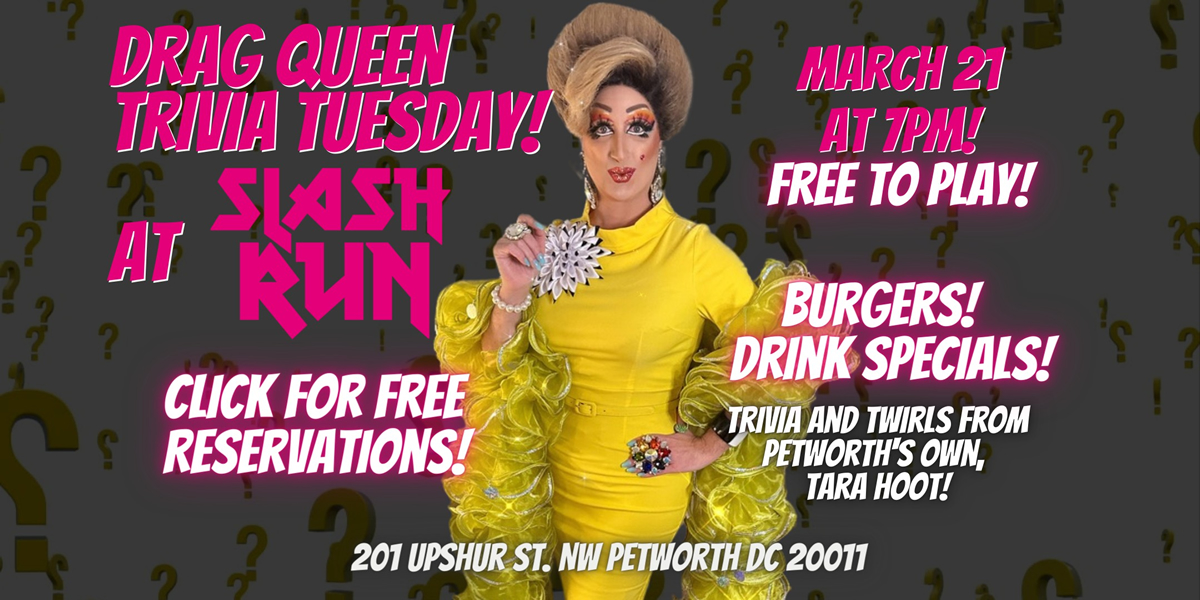 Tuesday, March 21
7 p.m.
Slash Run
201 Upshur Street, N.W.
Facebook | Reservations
Tara Hoot leads a game of trivia at Slash Run on Tuesday.
---
Daddy Issues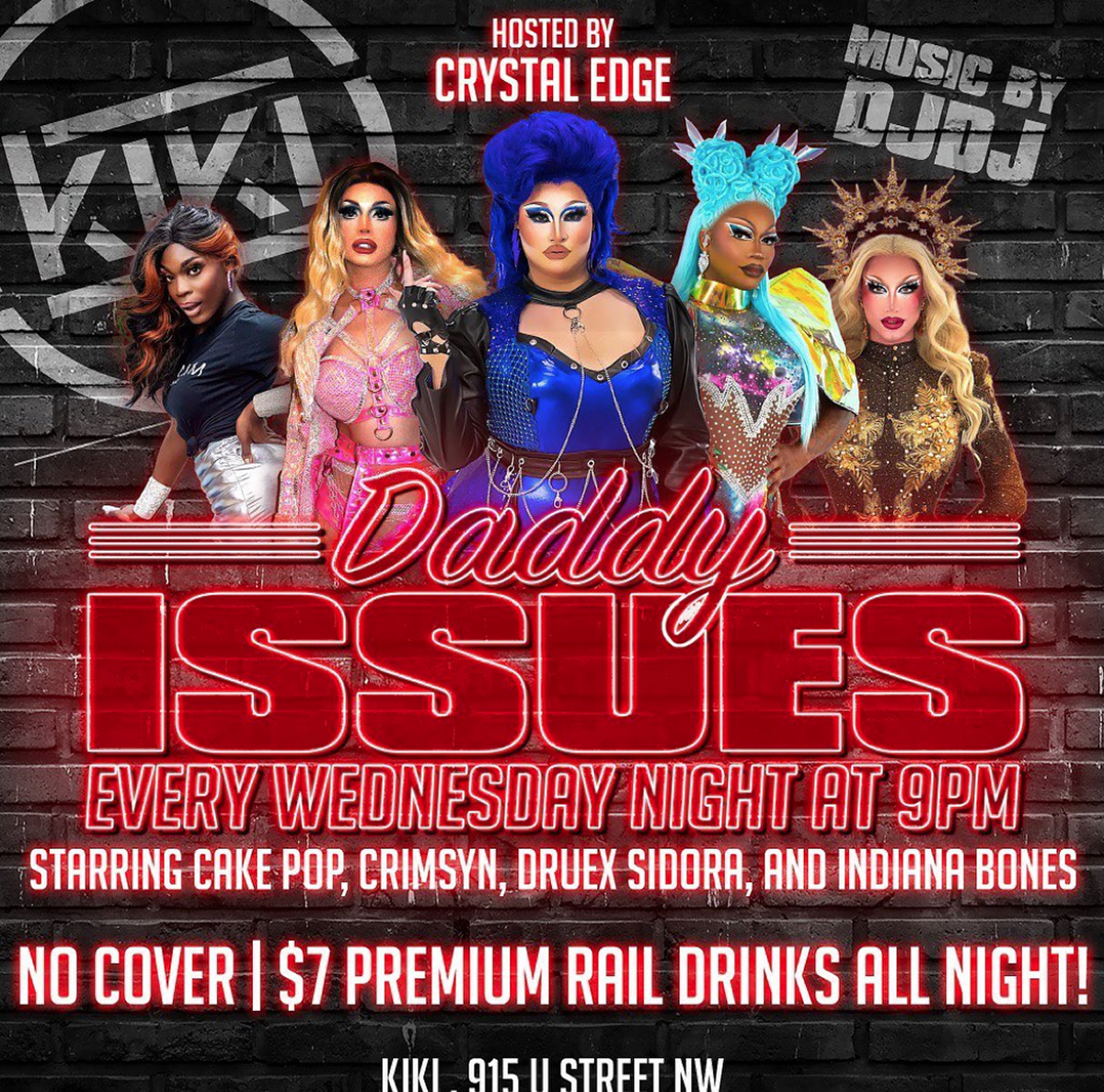 Wednesday, March 22
9 p.m.
Kiki
915 U Street, N.W.
Instagram | Website
Crystal Edge leads the weekly drag show at Kiki on Wednesday.
---
DC Boys of Leather – March Happy Hour

Thursday, March 23
6-9 p.m.
Trade
1410 14th Street, N.W.
Facebook
Grab your gear and make your way to Trade for the March Happy Hour of the DC Boys of Leather.
---
RuPaul's Drag Race Viewing Party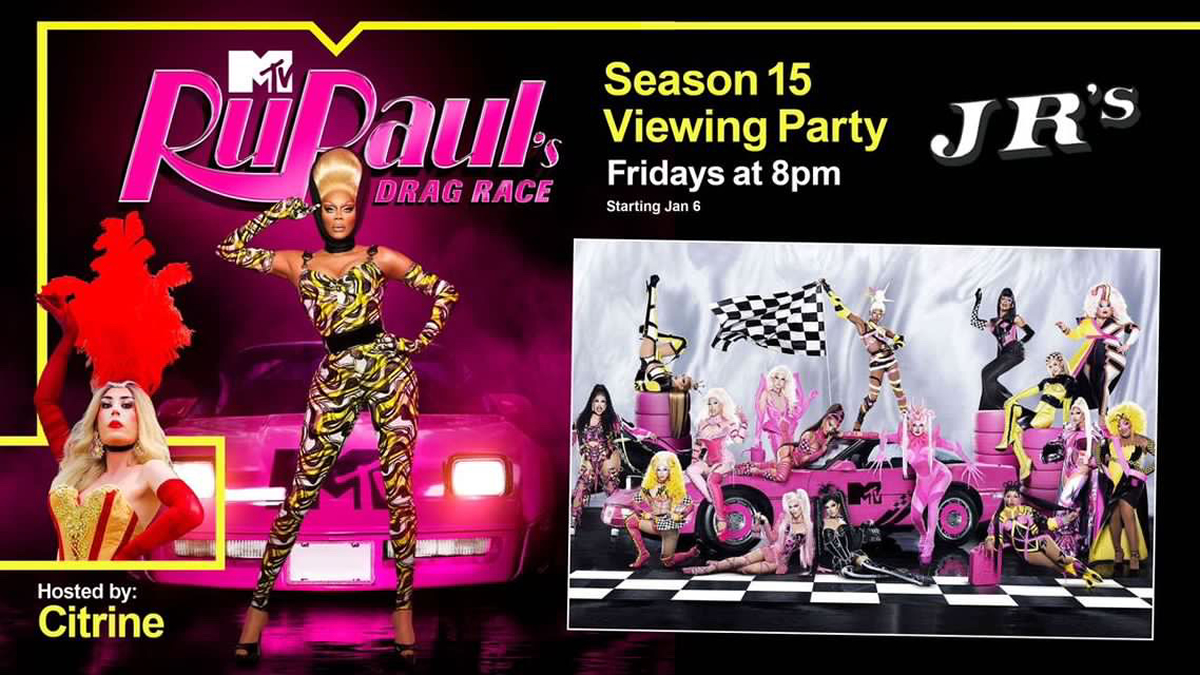 Friday, March 24
8 p.m.
JR.'s Bar
1519 17th Street, N.W.
Facebook
Citrine leads the RuPaul's Drag Race Season 15 Viewing Party at JR.'s Bar on Friday.
---
Kicks & Giggles Glow Crazy! Blacklight-Glow Paint Party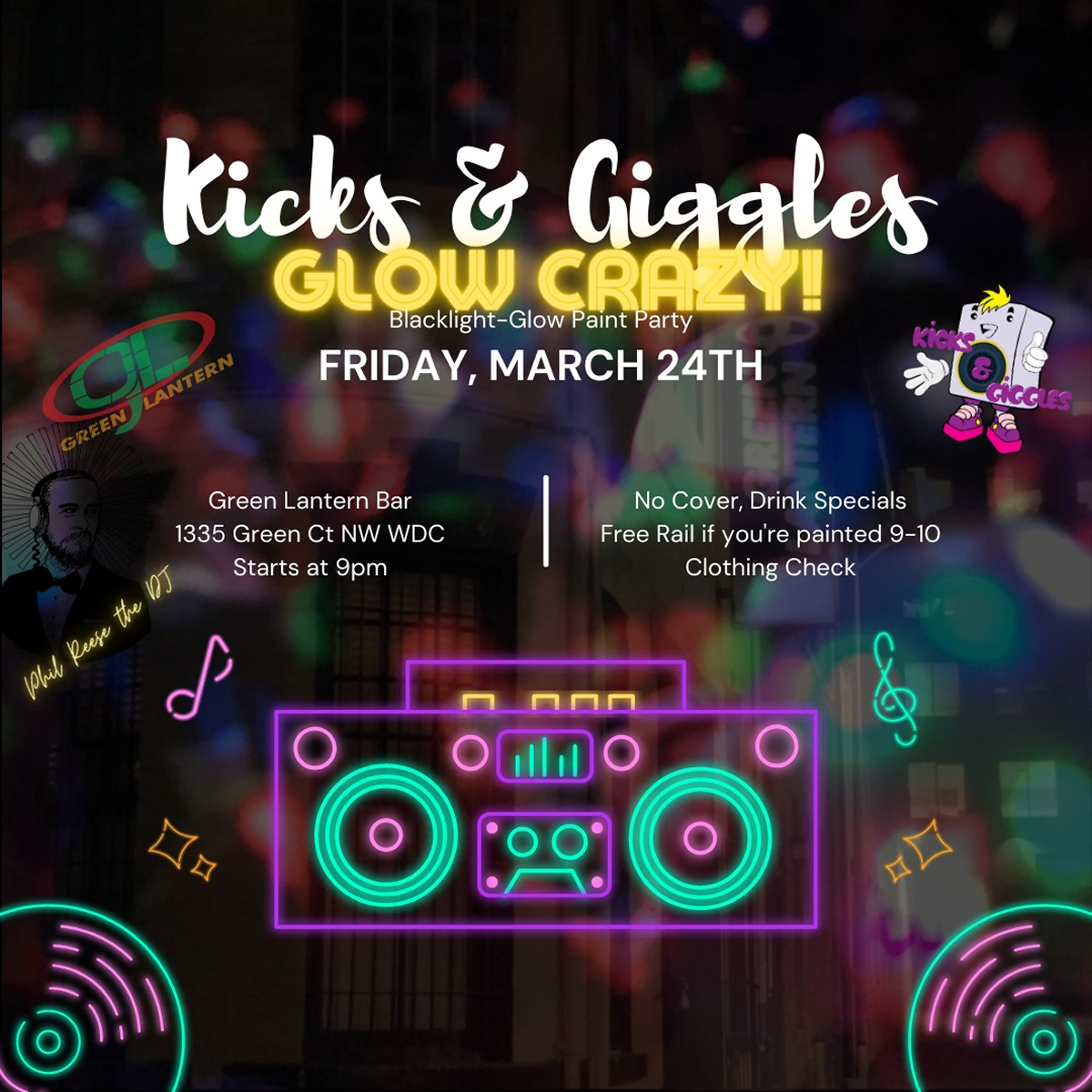 Friday, March 24
9 p.m.
Green Lantern
1335 Green Court, N.W.
No cover
Facebook
Kicks & Giggles bring you a glow-tastic time on Friday with a blacklight-glow paint party at the Green Lantern. There is a clothes check and there are free rail drinks if you are painted with glow paint between 9 and 10 p.m.
---
Good Times (Disco House Party)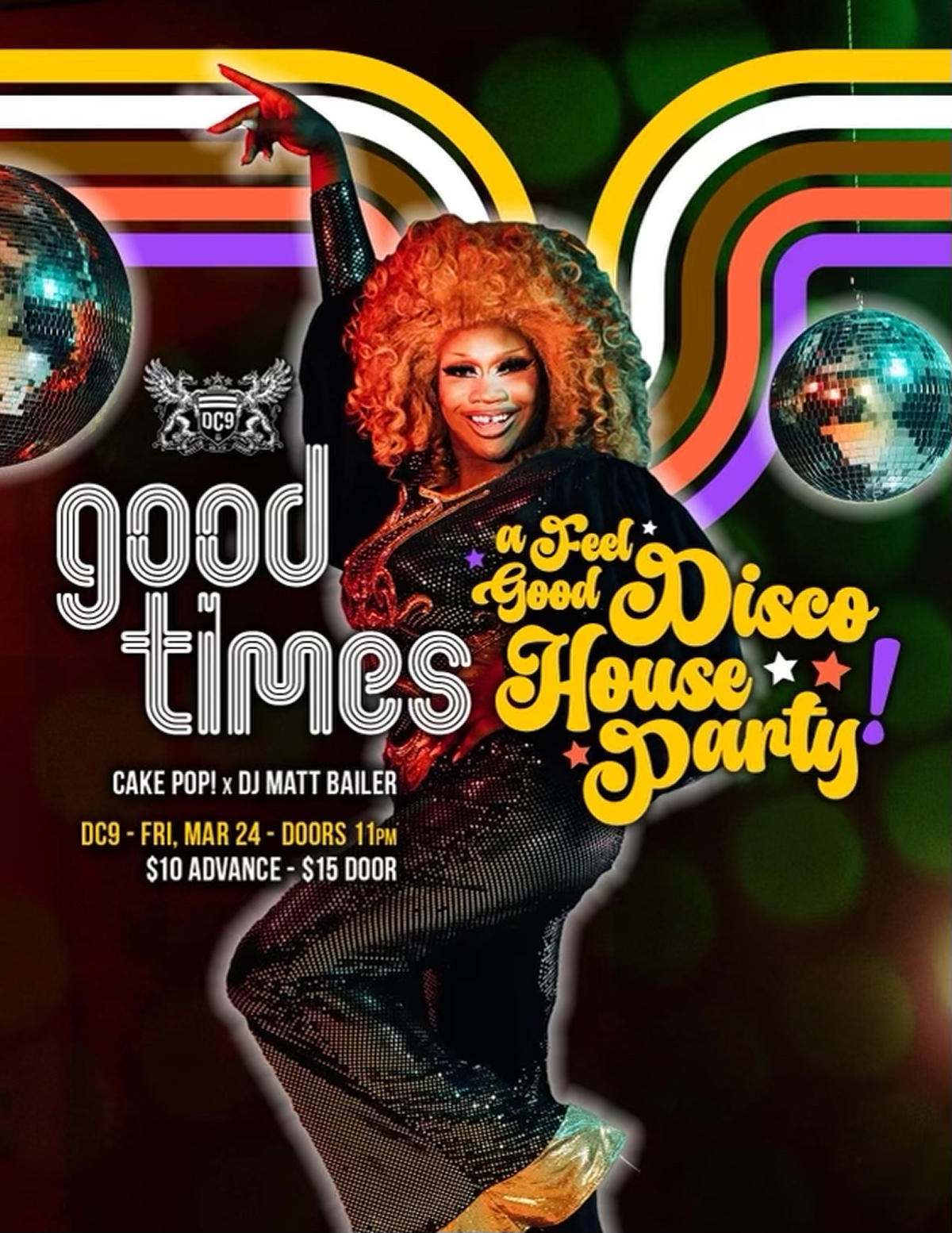 Friday, March 24
11 p.m.
DC9 Nightclub
1940 9th Street, N.W.
$10 advance / $15 door
Facebook | Eventbrite
Cake Pop! and DJ Matt Bailer entertain on Friday with a feel good Disco House Party at DC9 Nightclub.
---
Candela! UPROAR's Latinx Party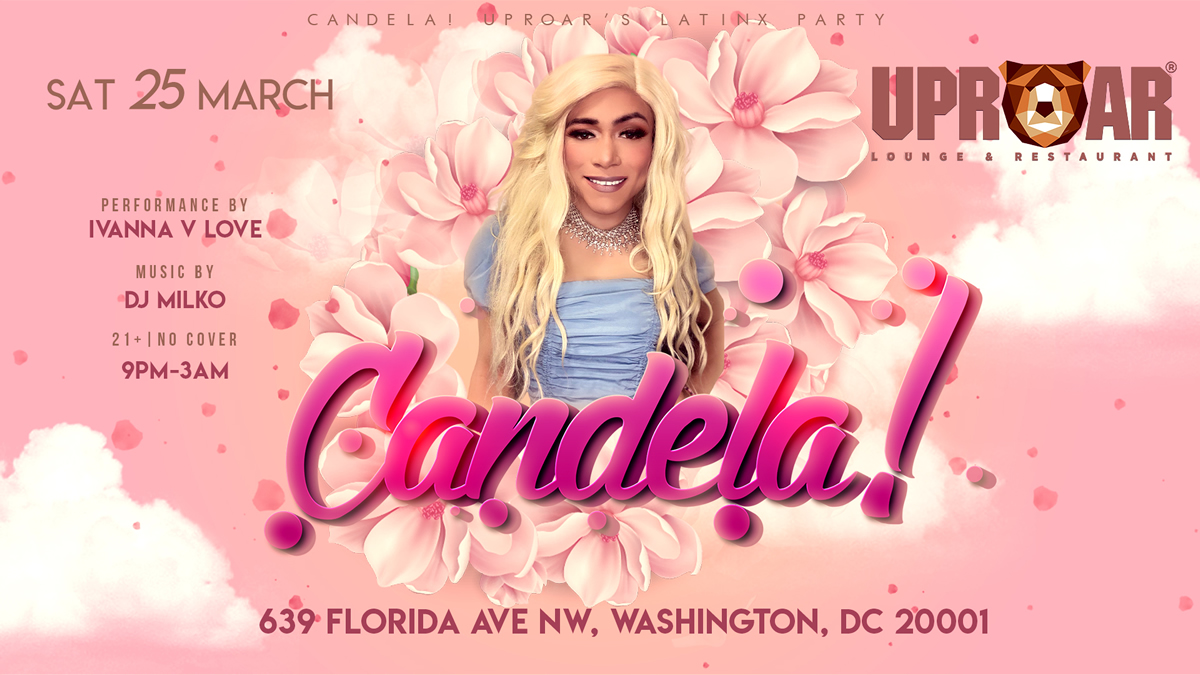 Saturday, March 25
9 p.m.
UPROAR Lounge & Restaurant
639 Florida Avenue, N.W.
Facebook
UPROAR Lounge & Restaurant hold a Latinx party on Saturday with a performance by Ivanna V Love.
---
Cherry Blossom Kite Festival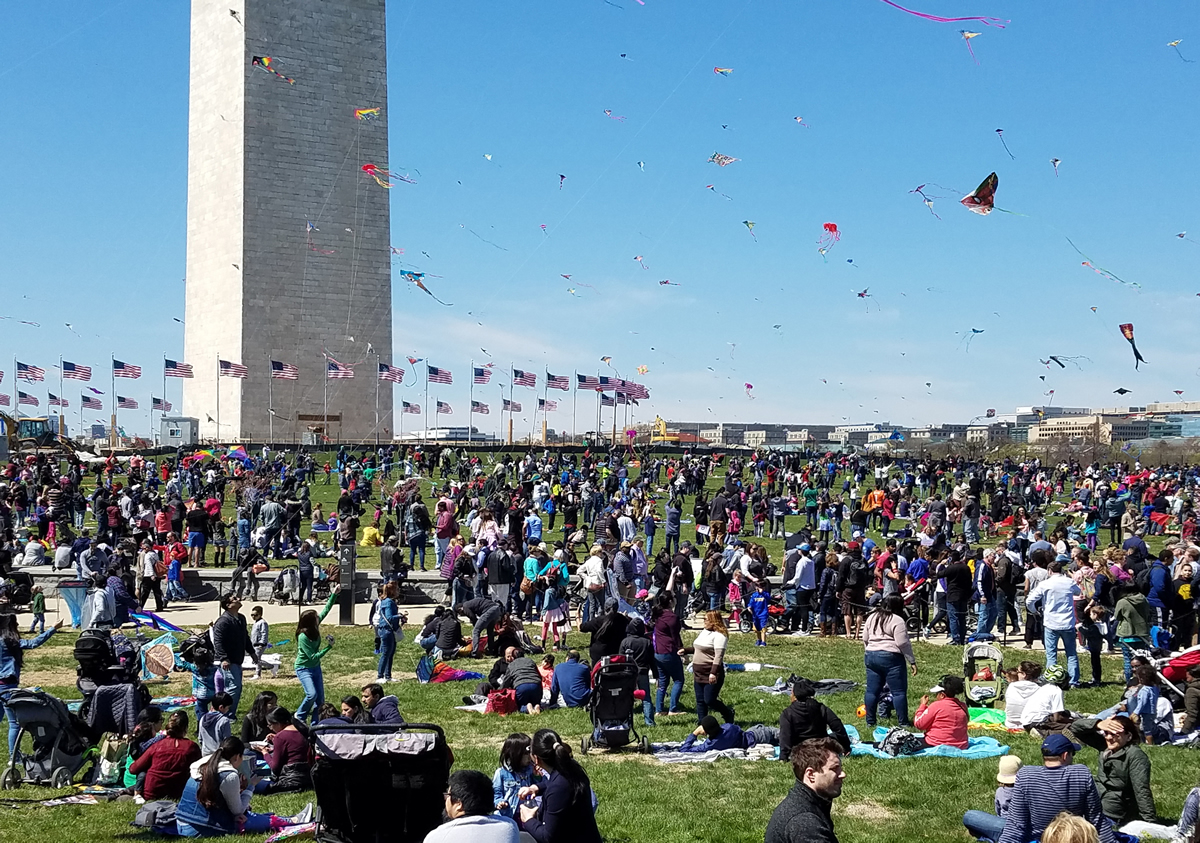 Saturday, March 25
10 a.m.-4:30 p.m.
Washington Monument
Facebook | Website
The annual kite festival is back on Saturday by the Washington Monument.
---
Cambria Drag Brunch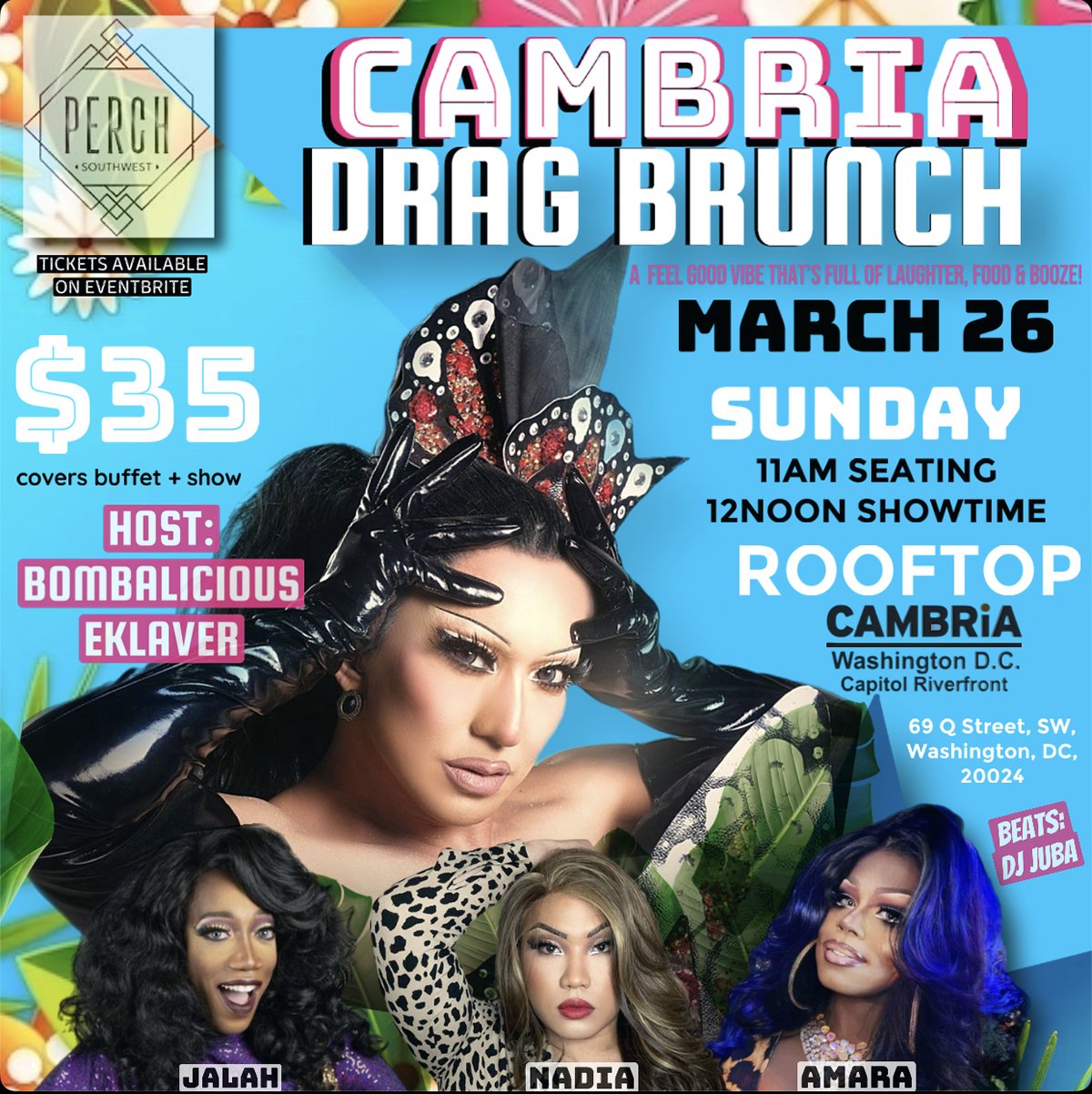 Sunday, March 26
11 a.m.
Rooftop Cambria Capital Riverfront
69 Q Street, S.W.
$35
Eventbrite
Bombalicious Eklaver leads a fun drag brunch on Sunday with performers Jalah, Nadia and Amara. $35 covers the buffet and show, but bring your dollar bills to show your support to the performers.
---
Drag Show for Charity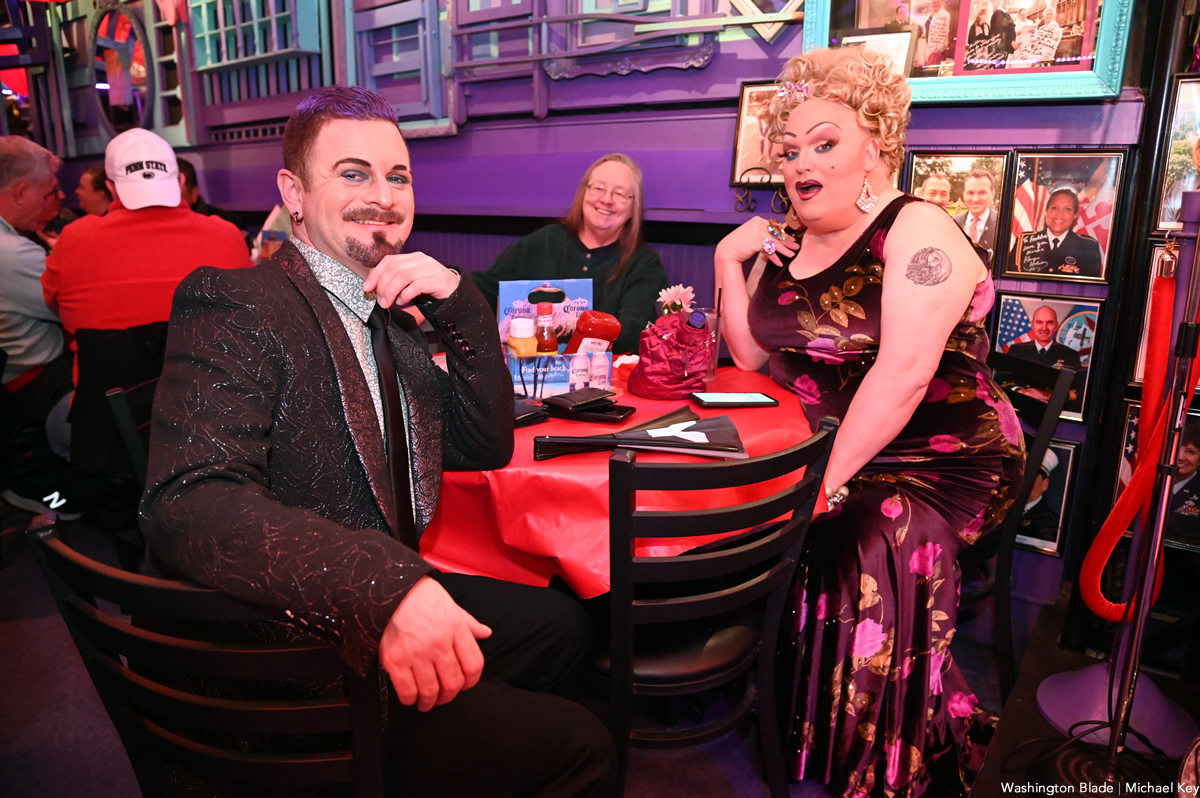 Sunday, March 26
8-10 p.m.
Freddie's Beach Bar
555 23rd Street S
Arlington, Va.
Facebook
AGLA and Go Gay DC present a drag show for charity at Freddie's Beach Bar on Sunday.
PHOTOS: Freddie's Follies 20th
Arlington drag show celebrates milestone
Freddie's Follies had a 20th anniversary show at Freddie's Beach Bar in Arlington, Va. on Saturday, March 18. Performers included Destiny B. Childs, Monet Dupree, Patti Lovelace, Sasha Adams Sanchez and Ophelia Bottoms.
(Washington Blade photo by Michael Key)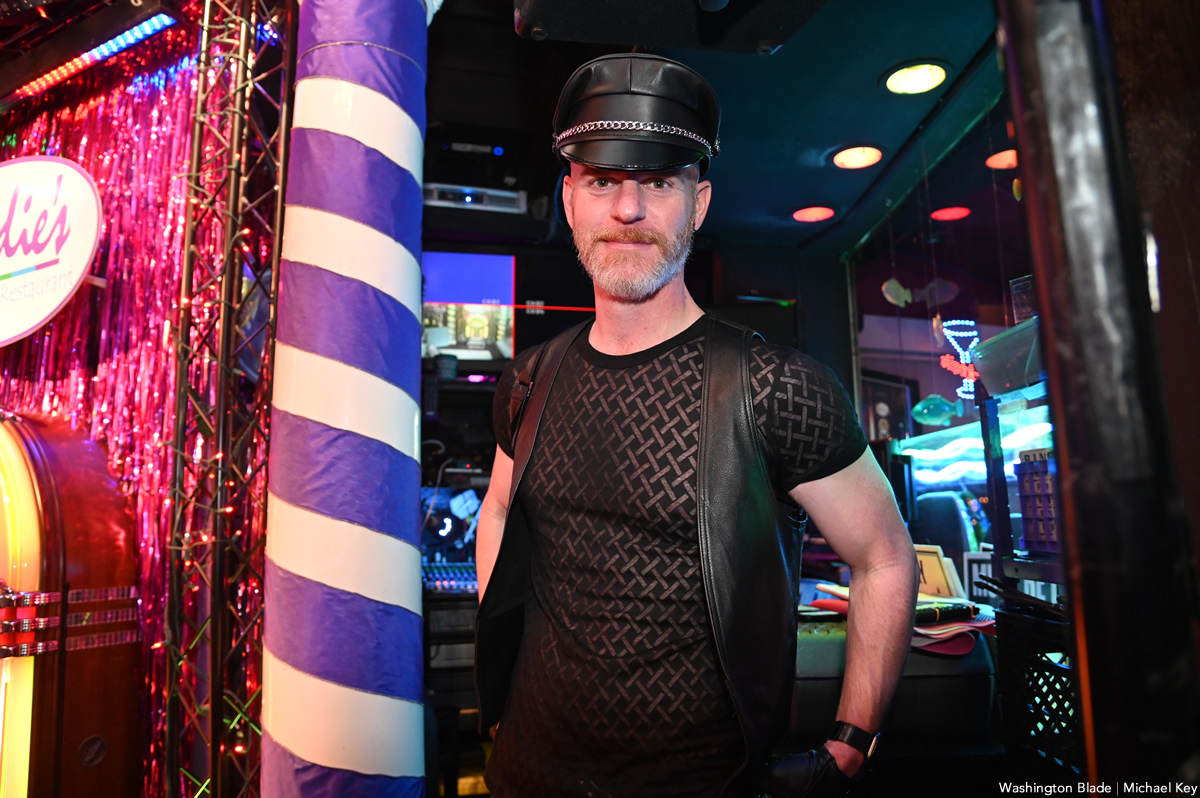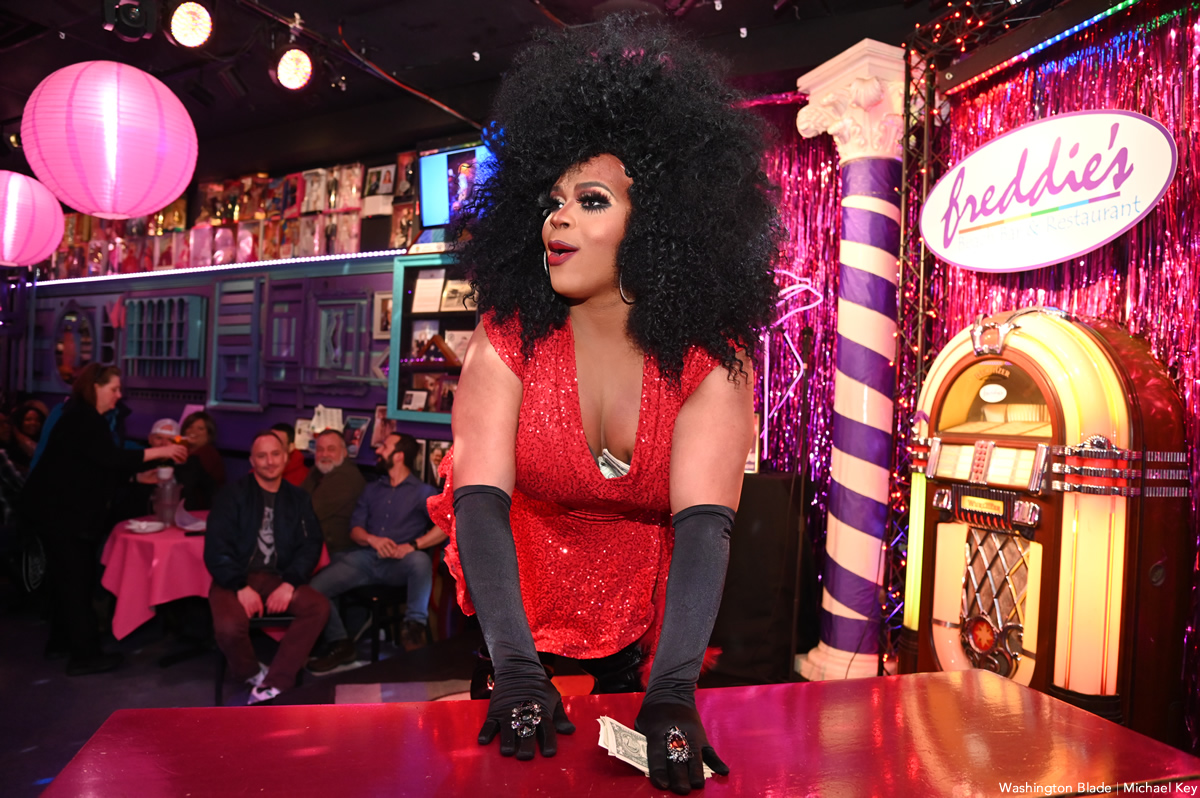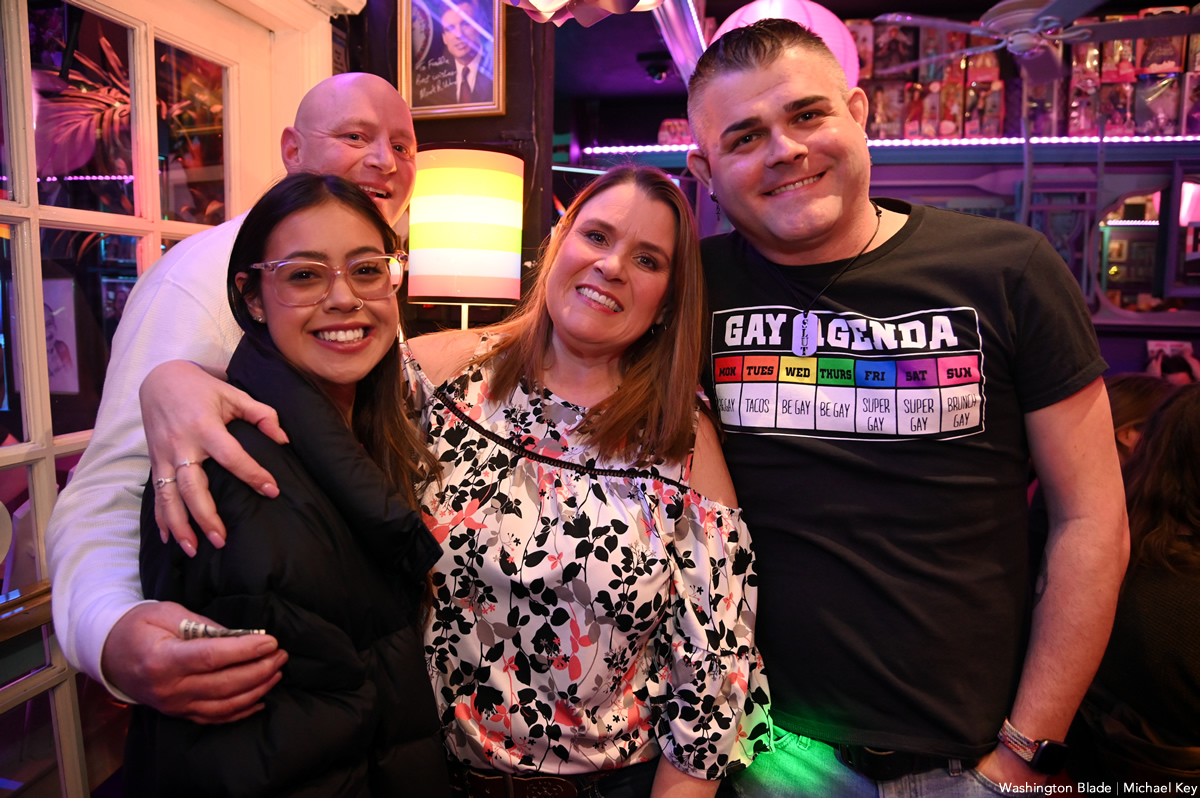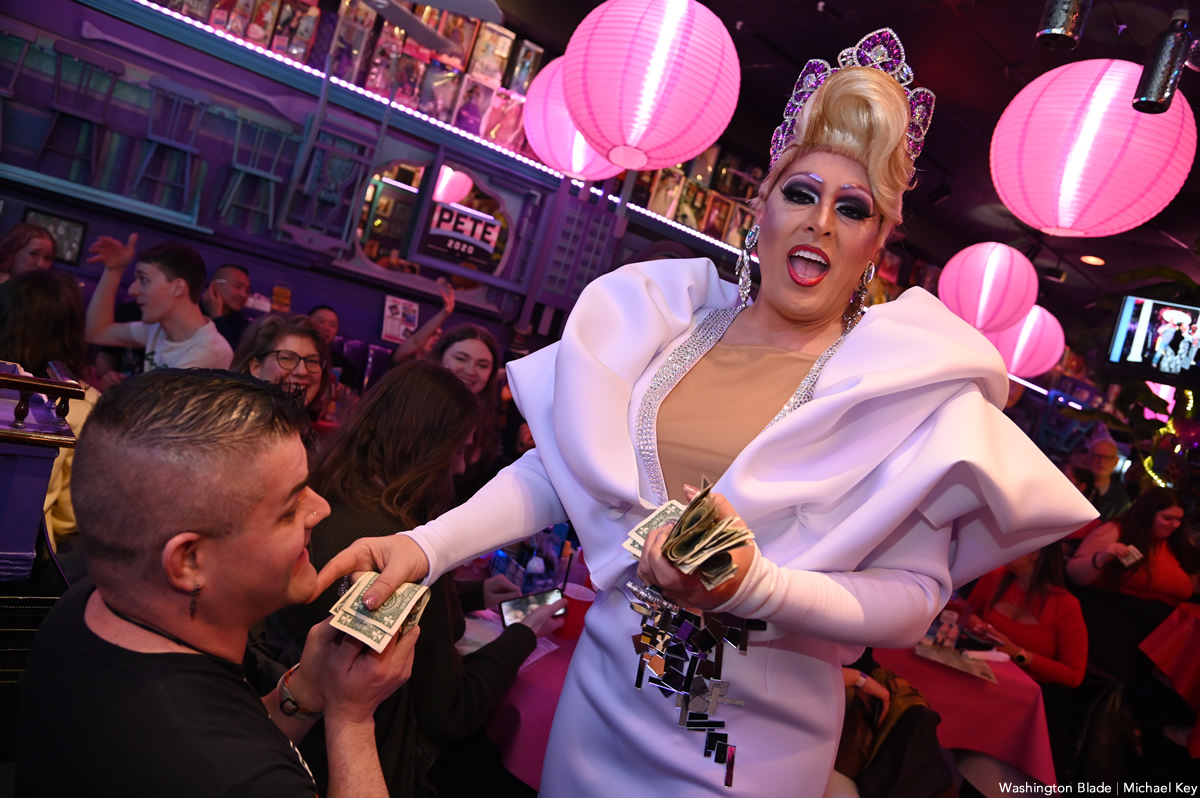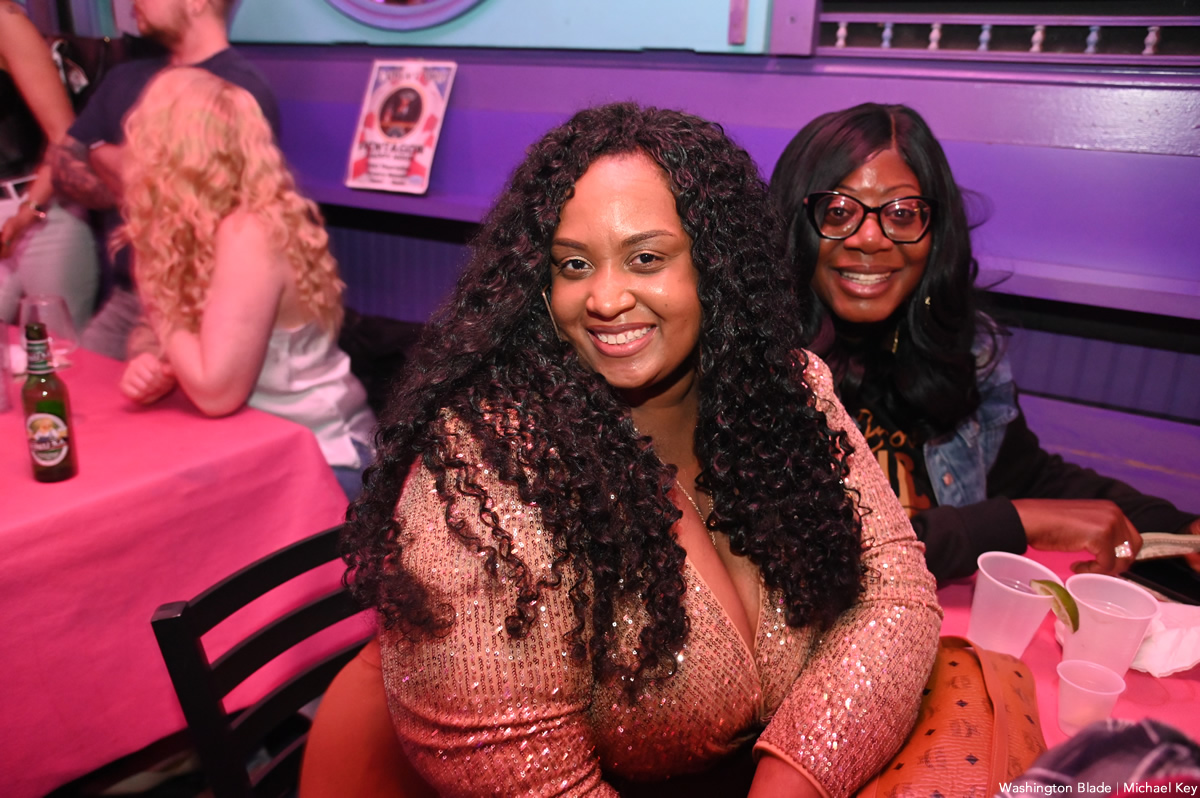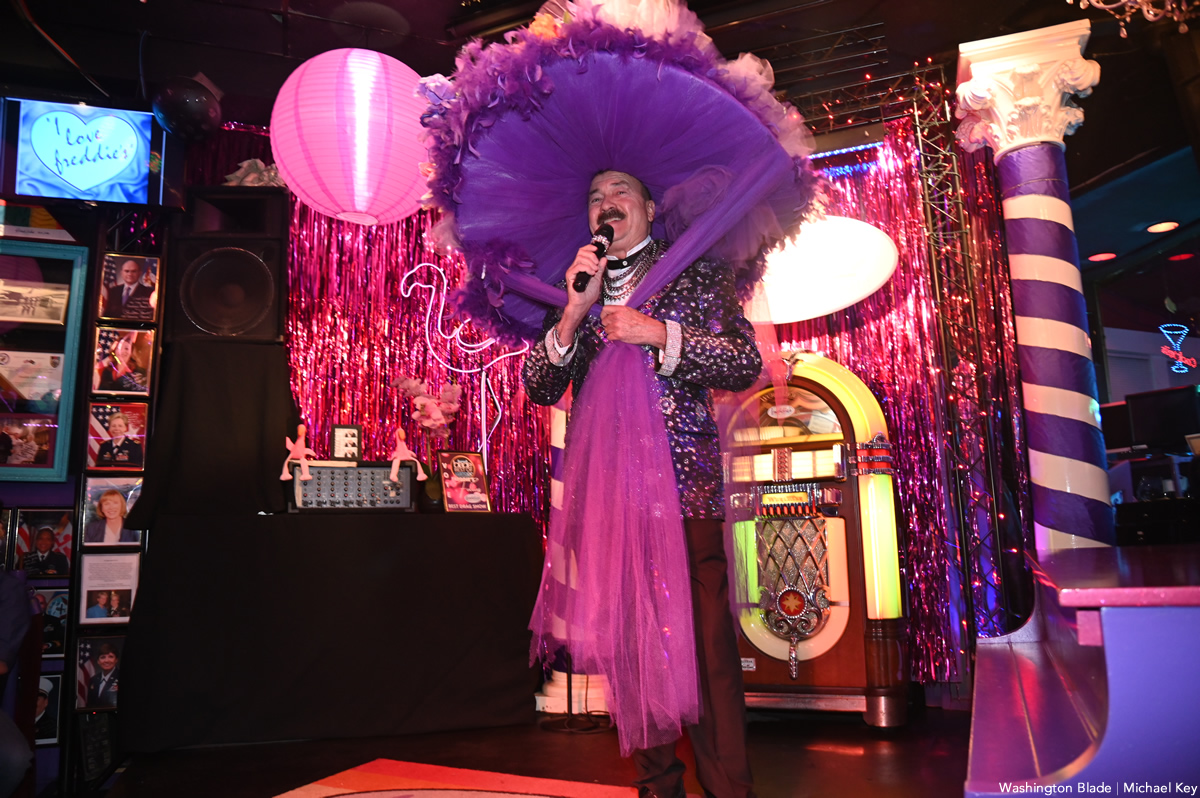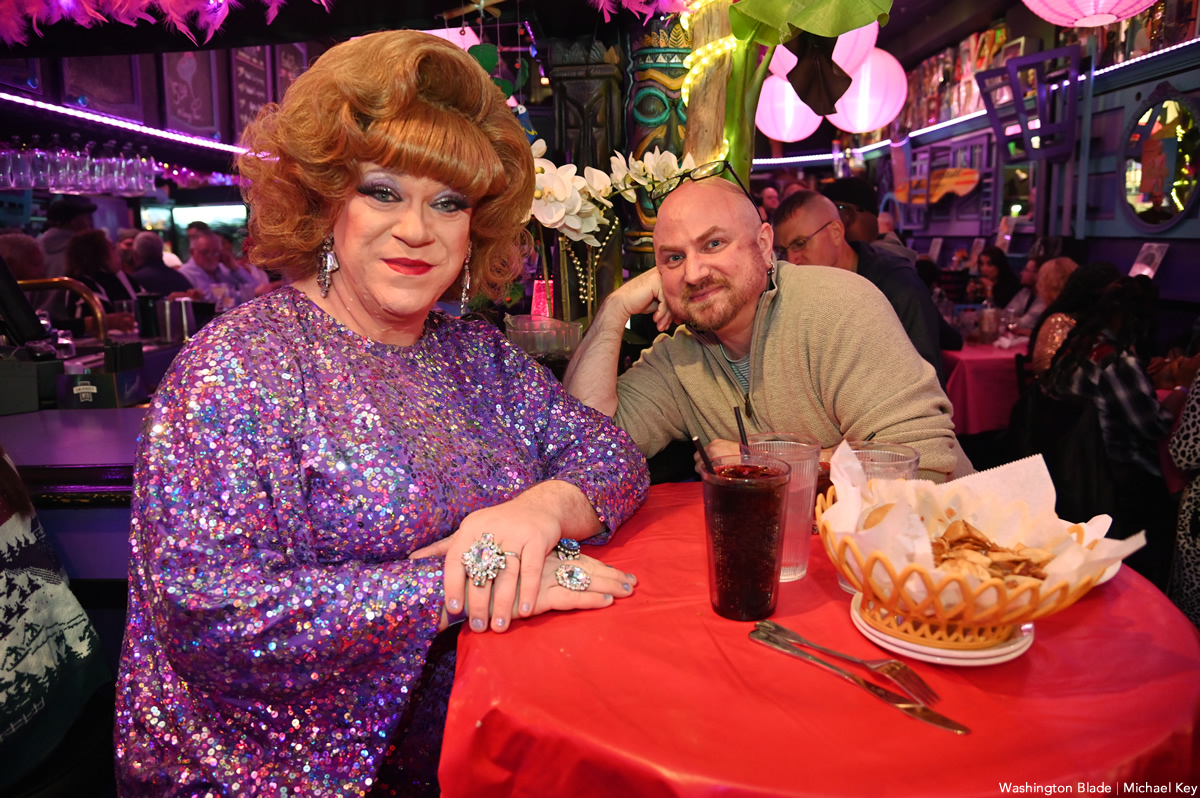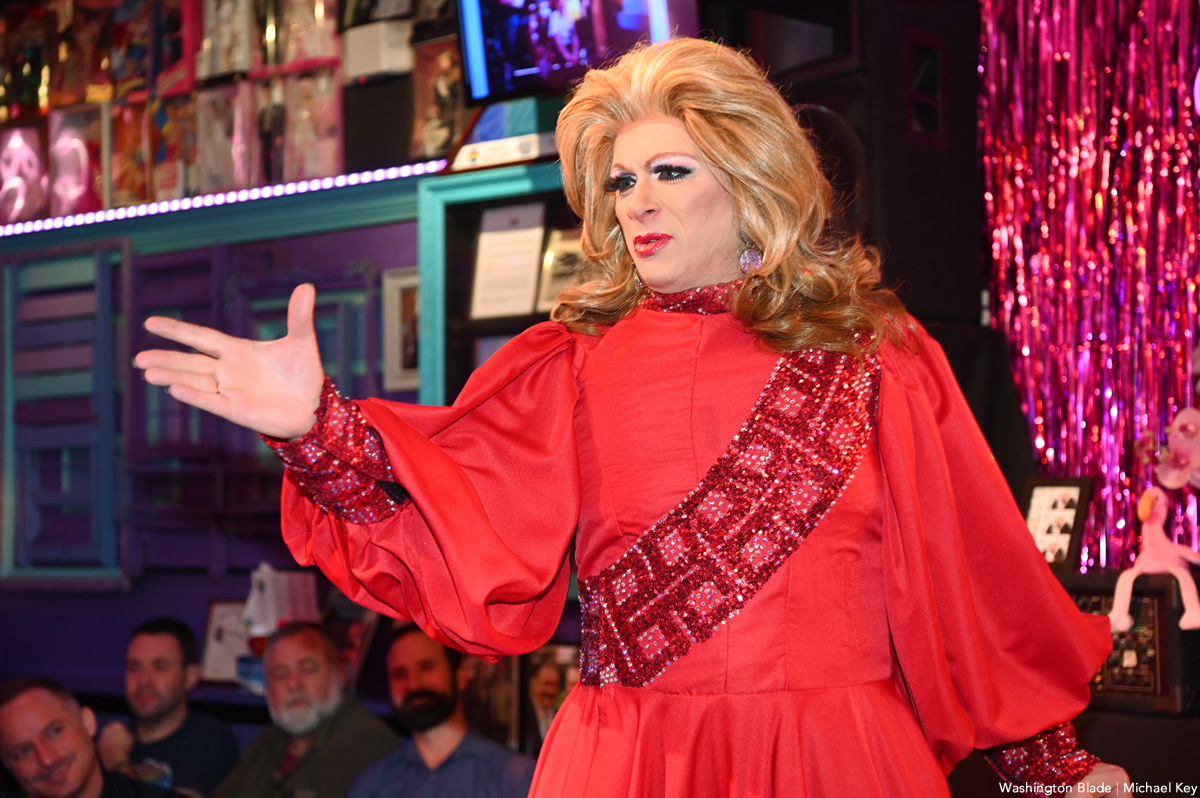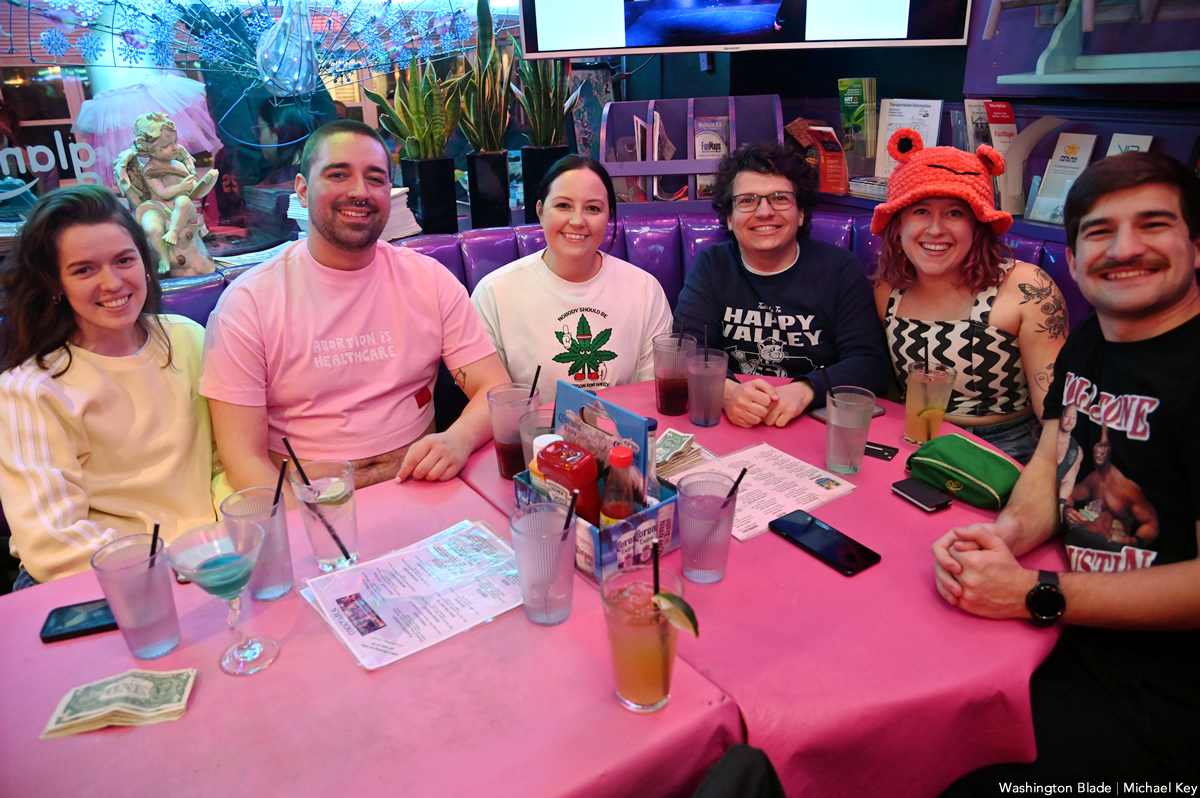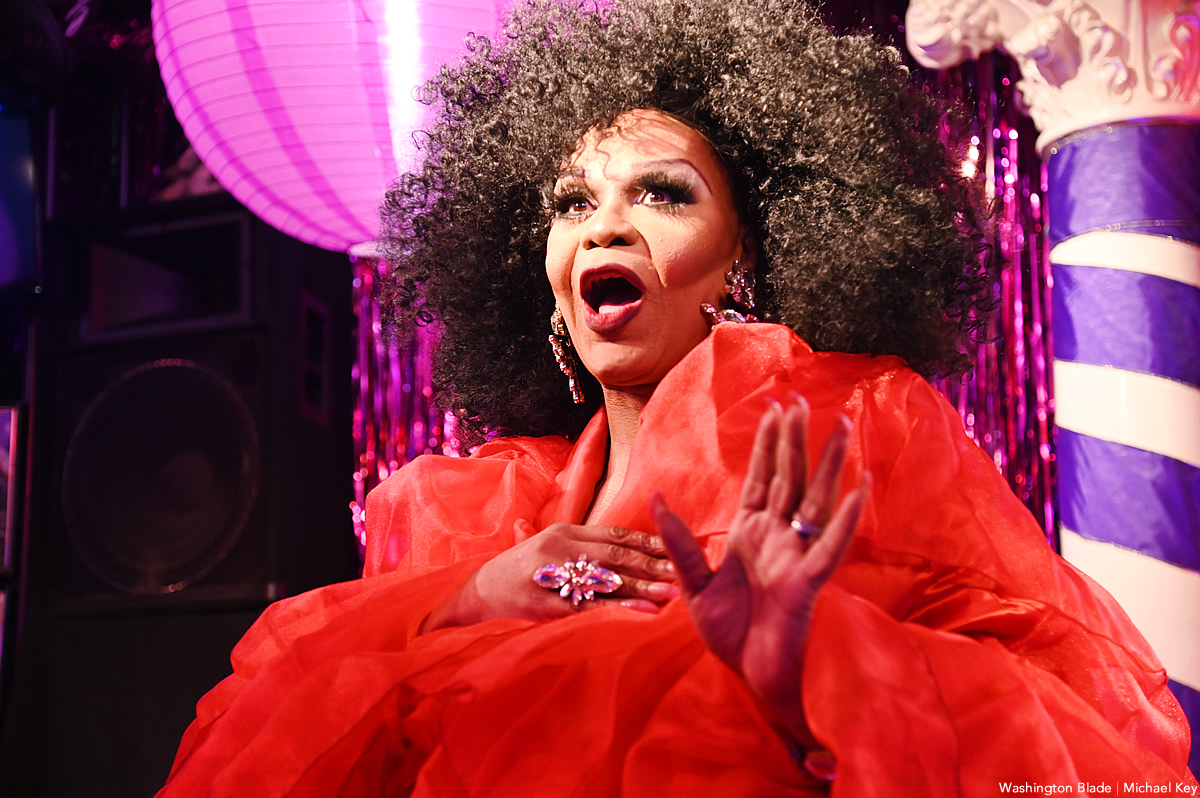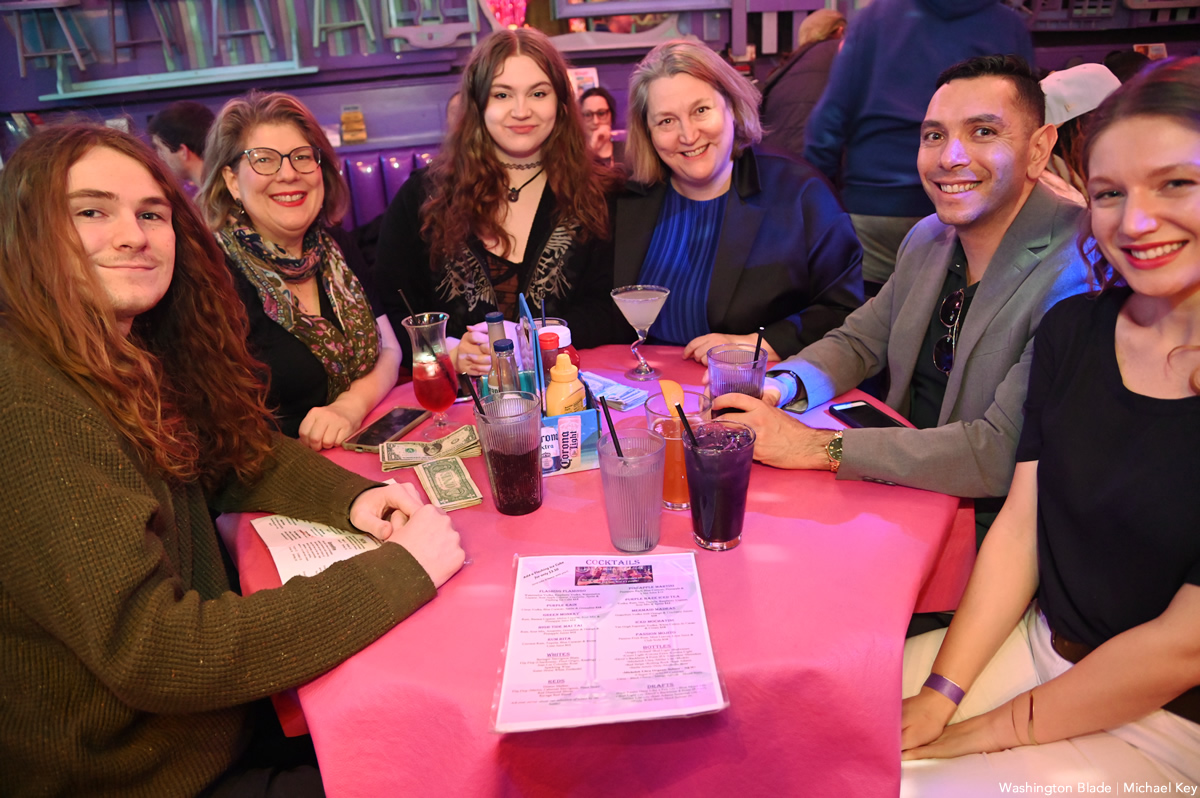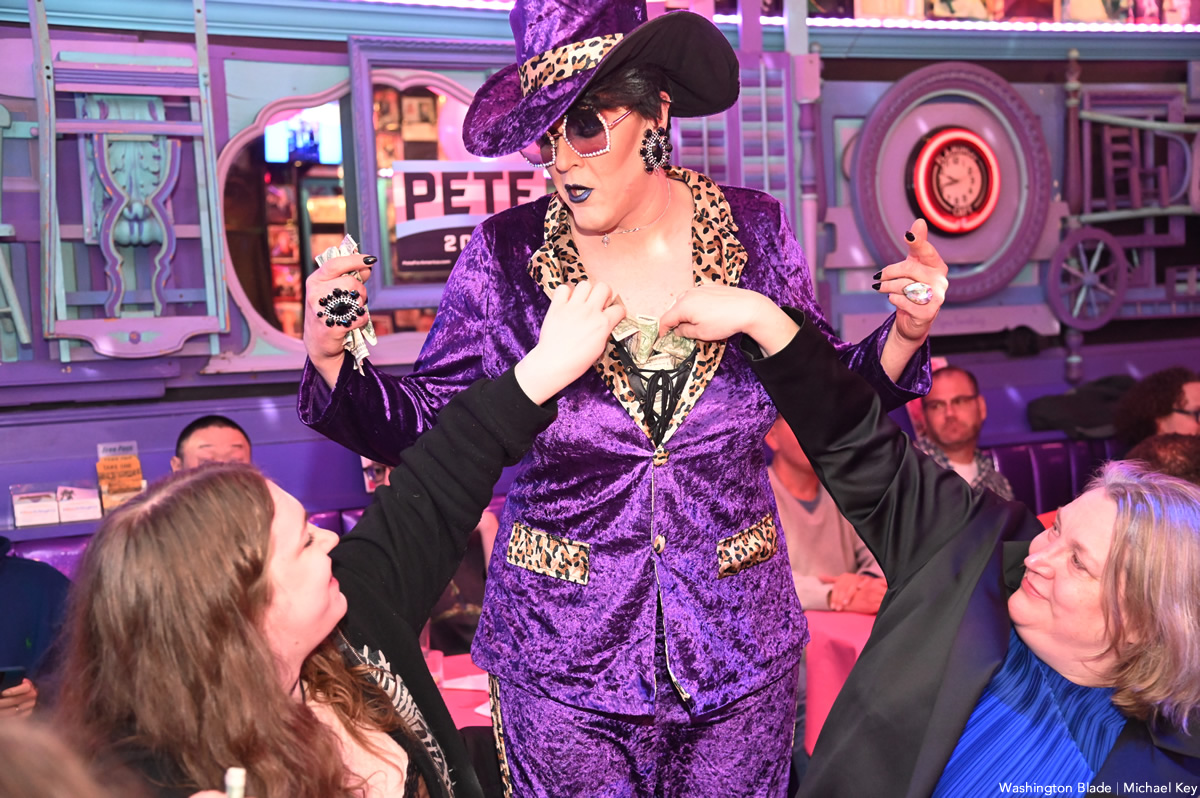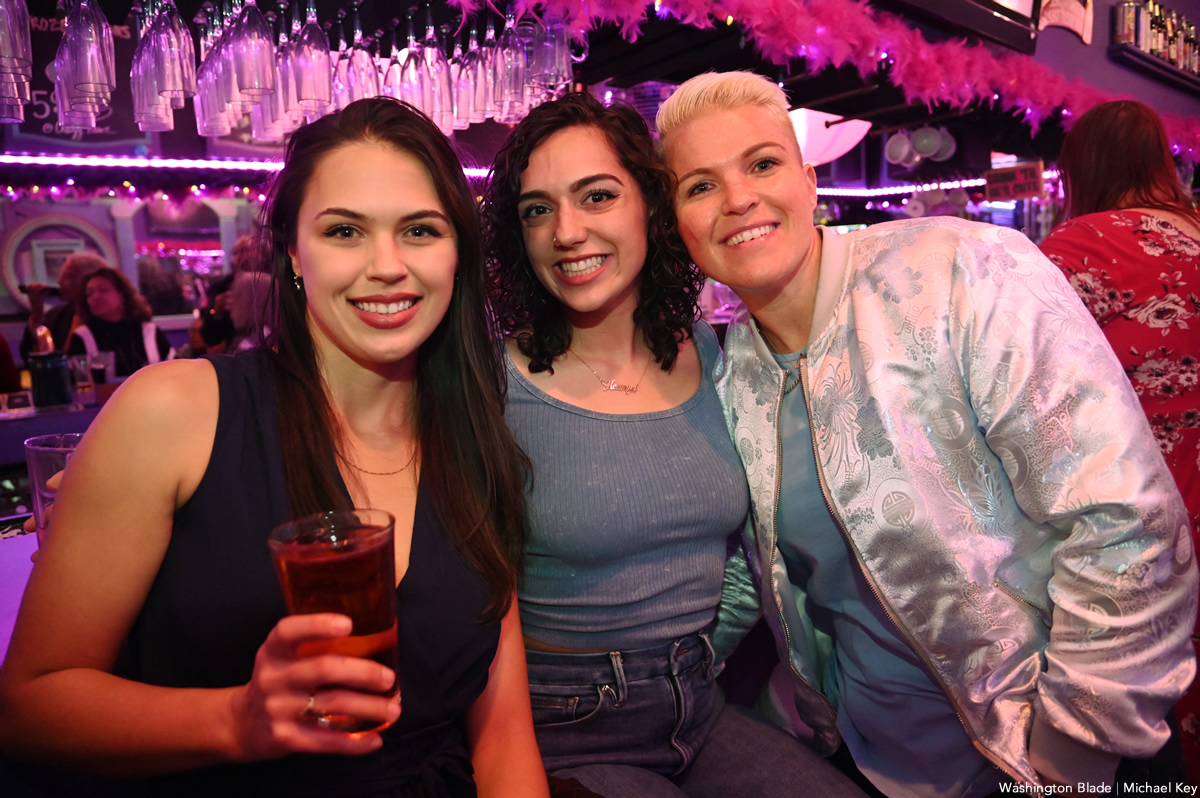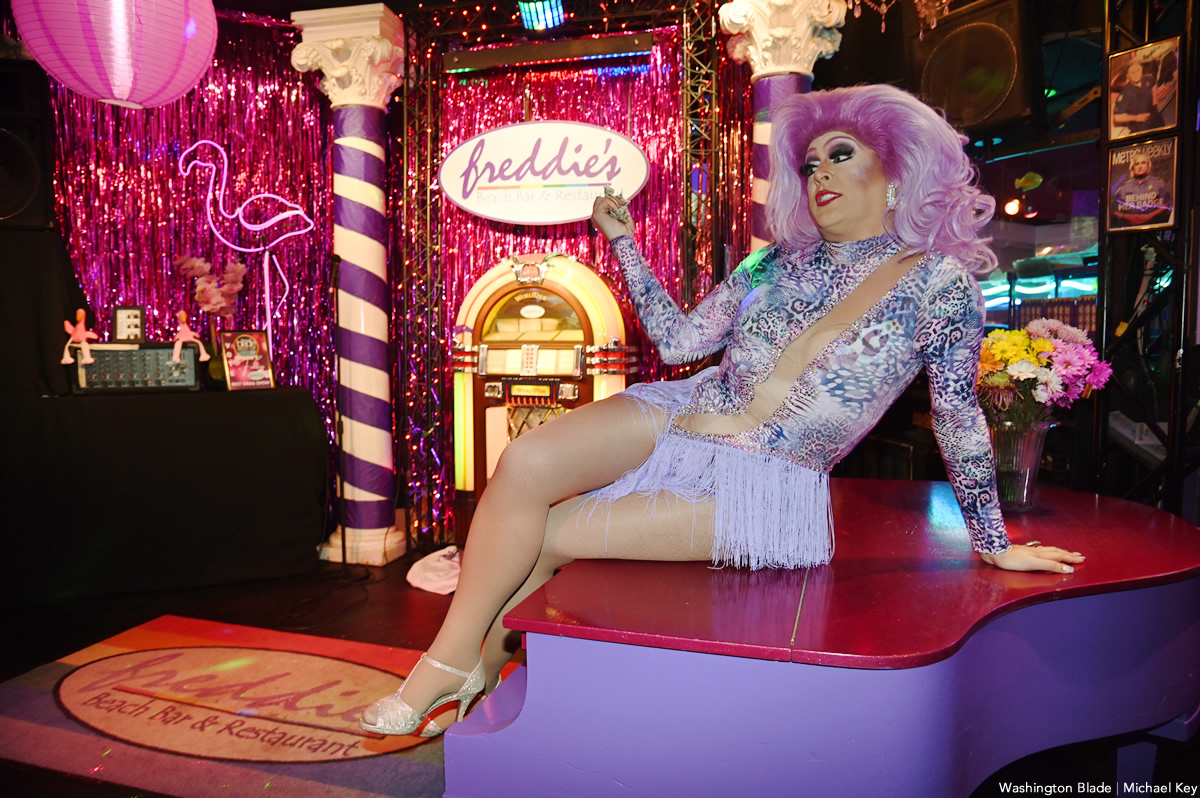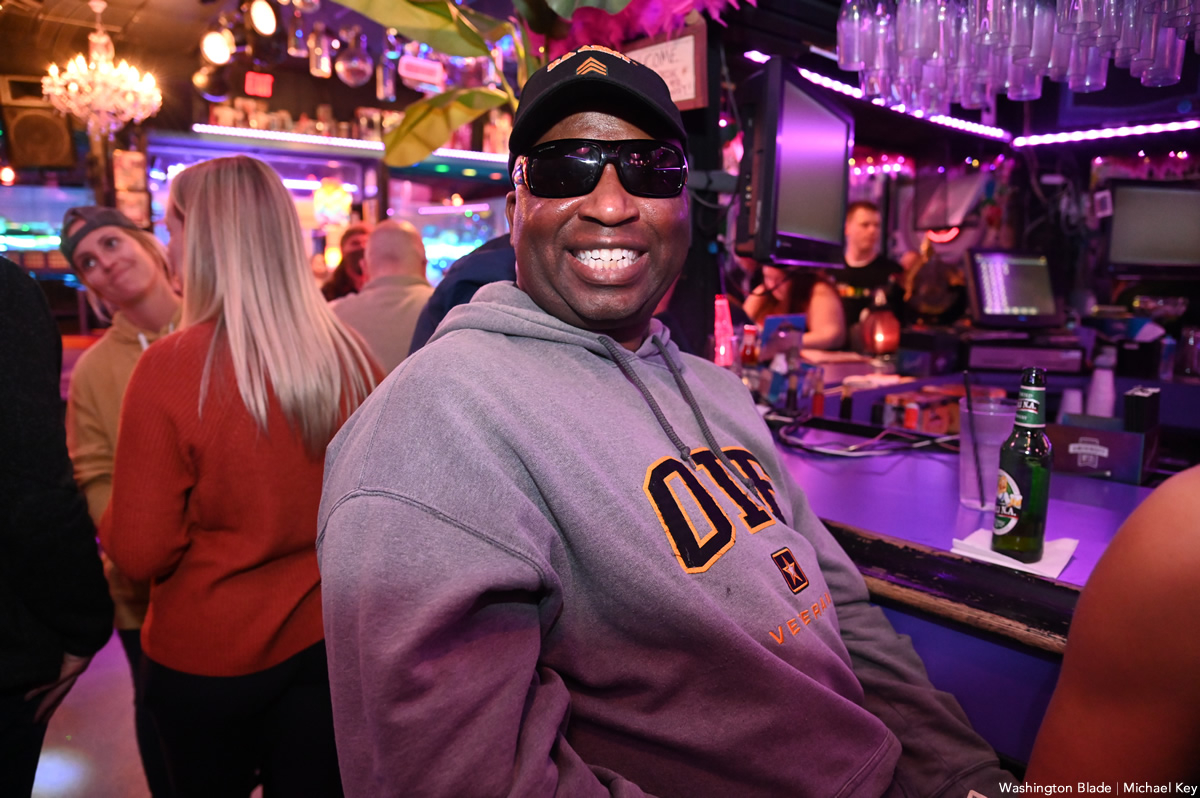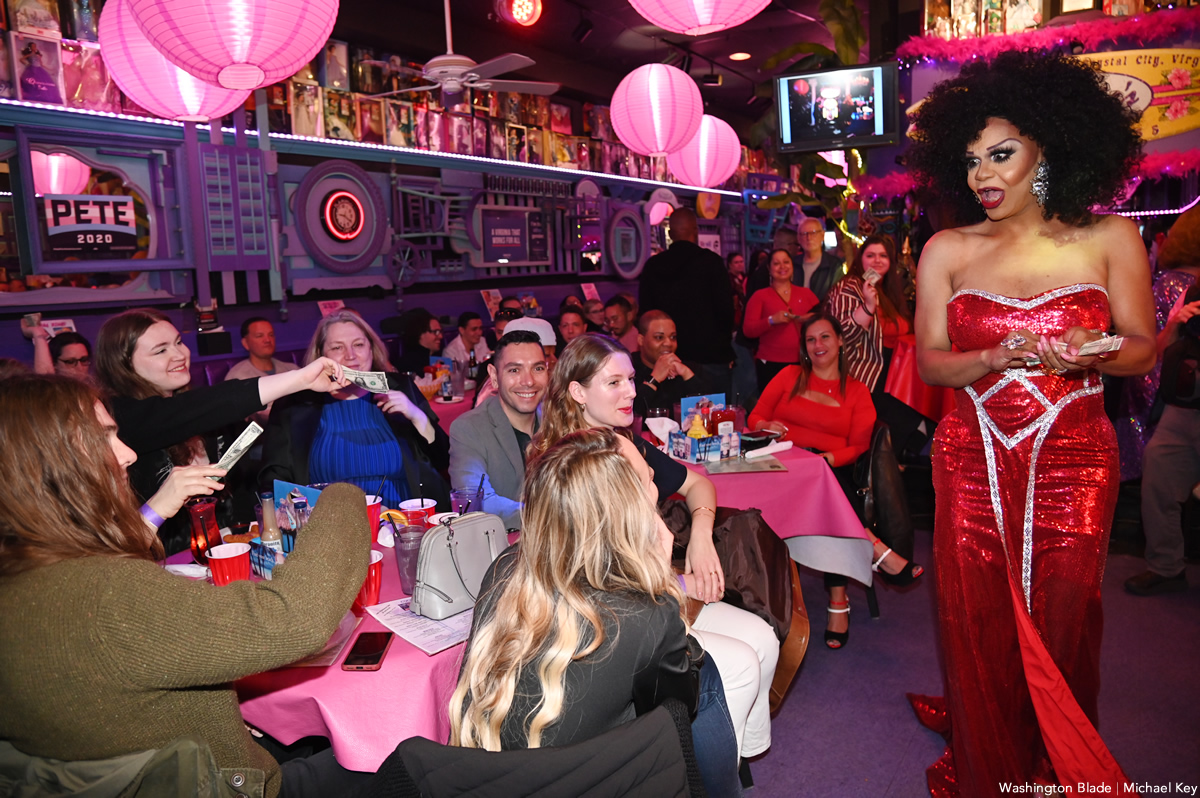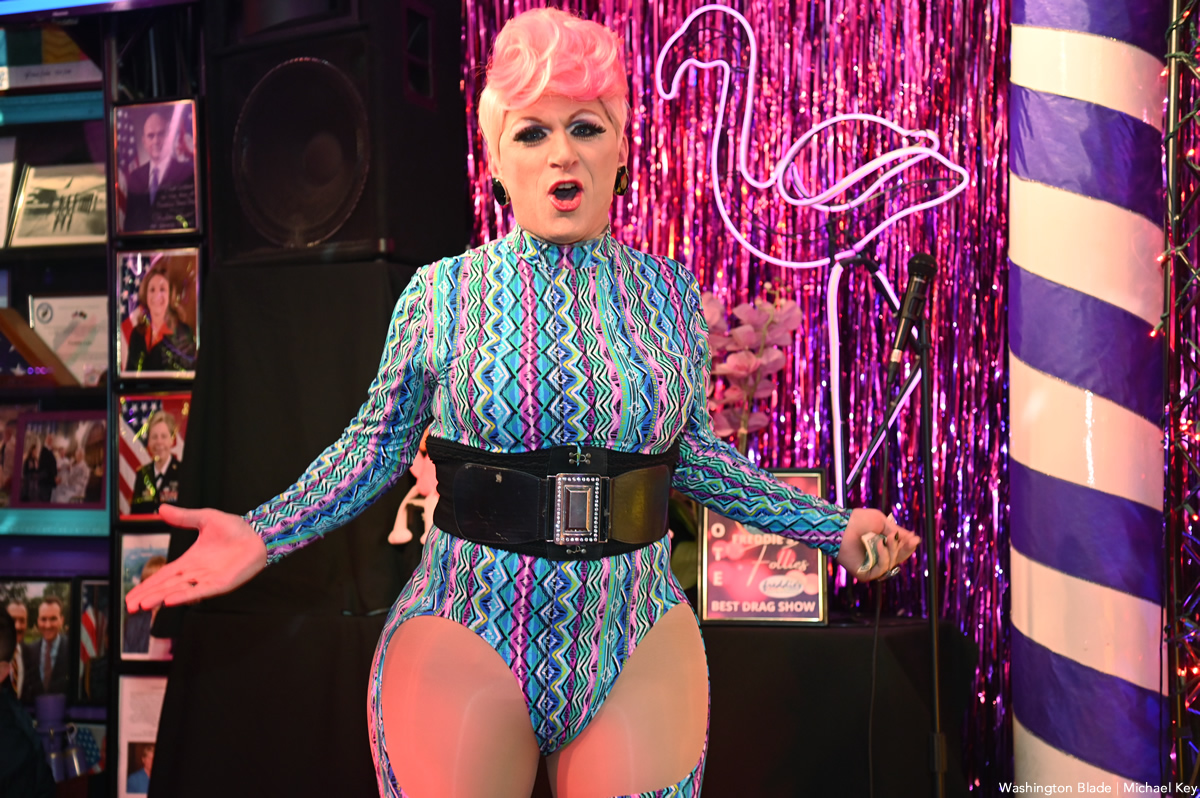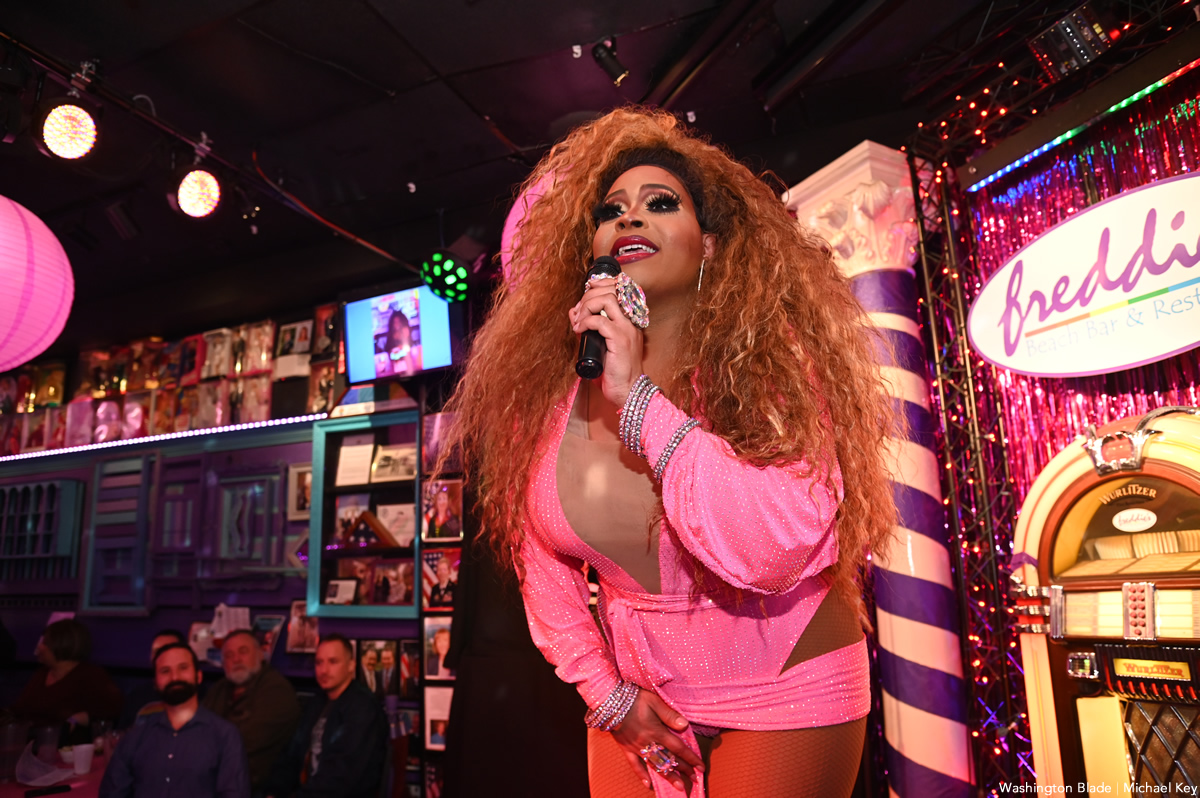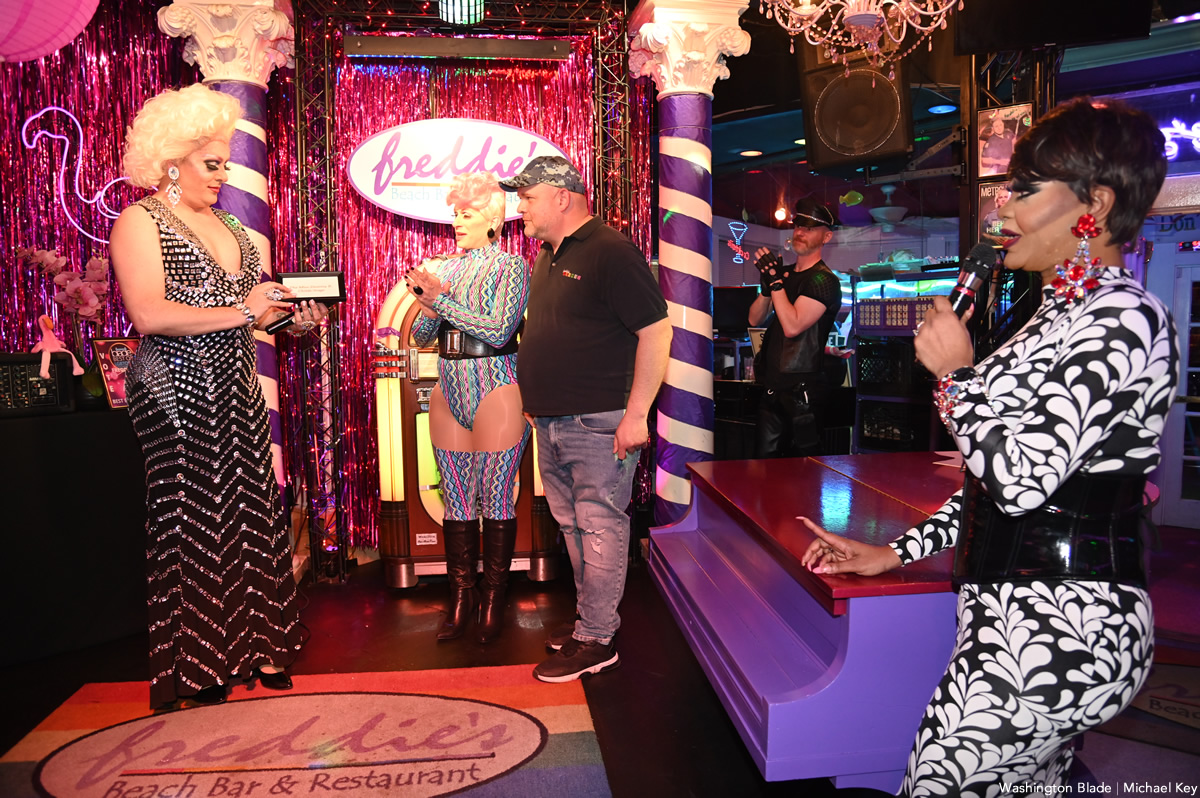 Covering Freddie's Follies 20th Anniversary for @WashBlade . @DestinyBChilds performing: pic.twitter.com/urpHgiMZ05

— Michael Patrick Key (@MichaelKeyWB) March 19, 2023
PHOTOS: The Little Gay Pub opening night
New LGBTQ venue opens in Logan Circle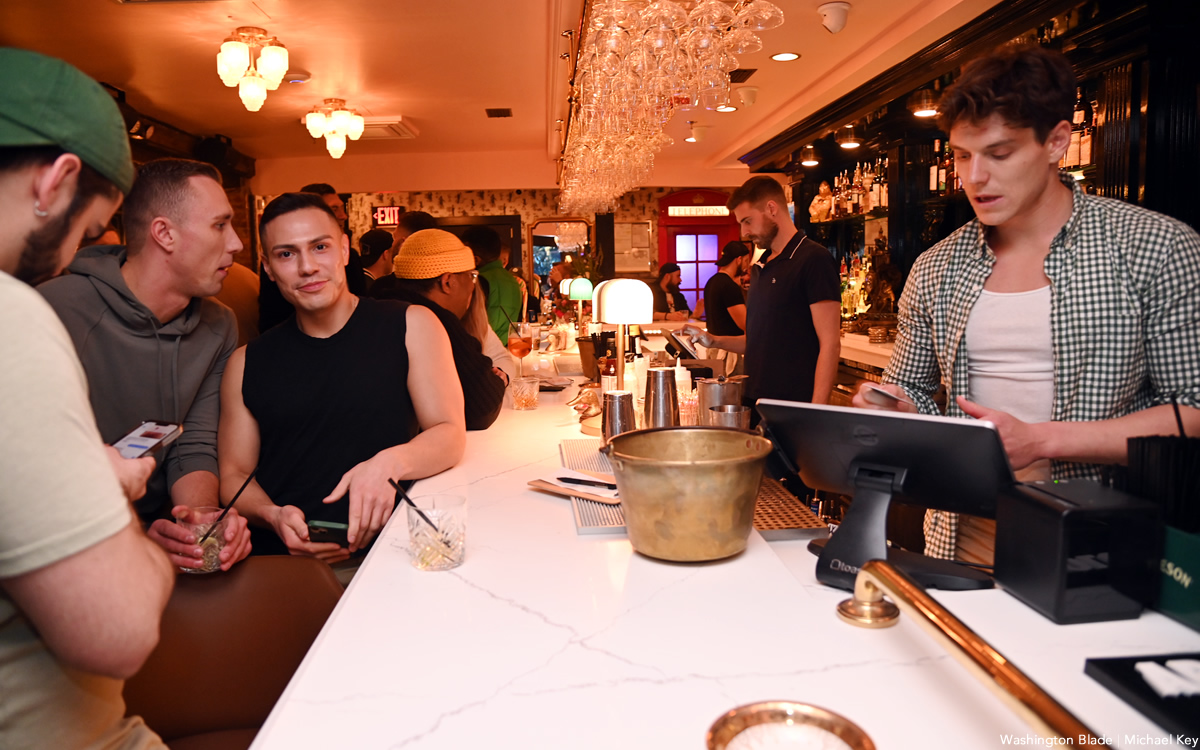 D.C.'s newest LGBTQ venue The Little Gay Pub (1100 P Street, N.W.) had a soft opening on Friday, March 17.
(Washington Blade photos by Michael Key)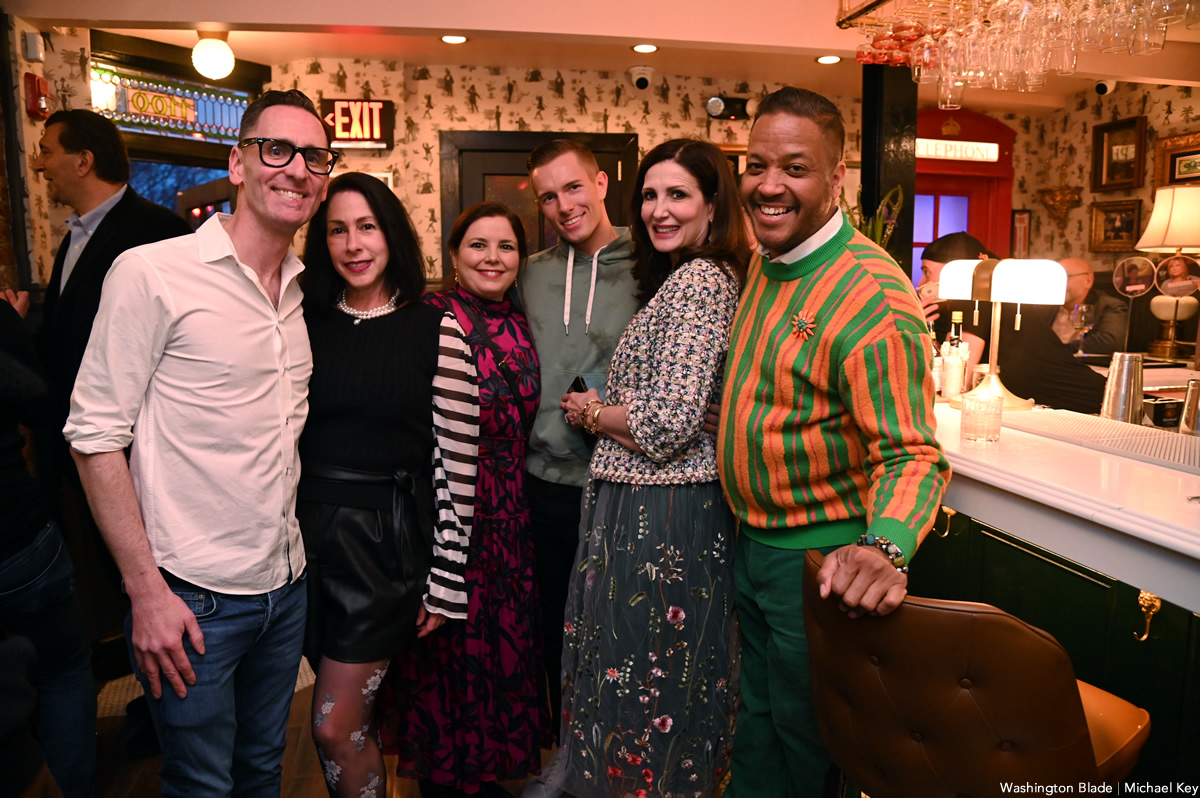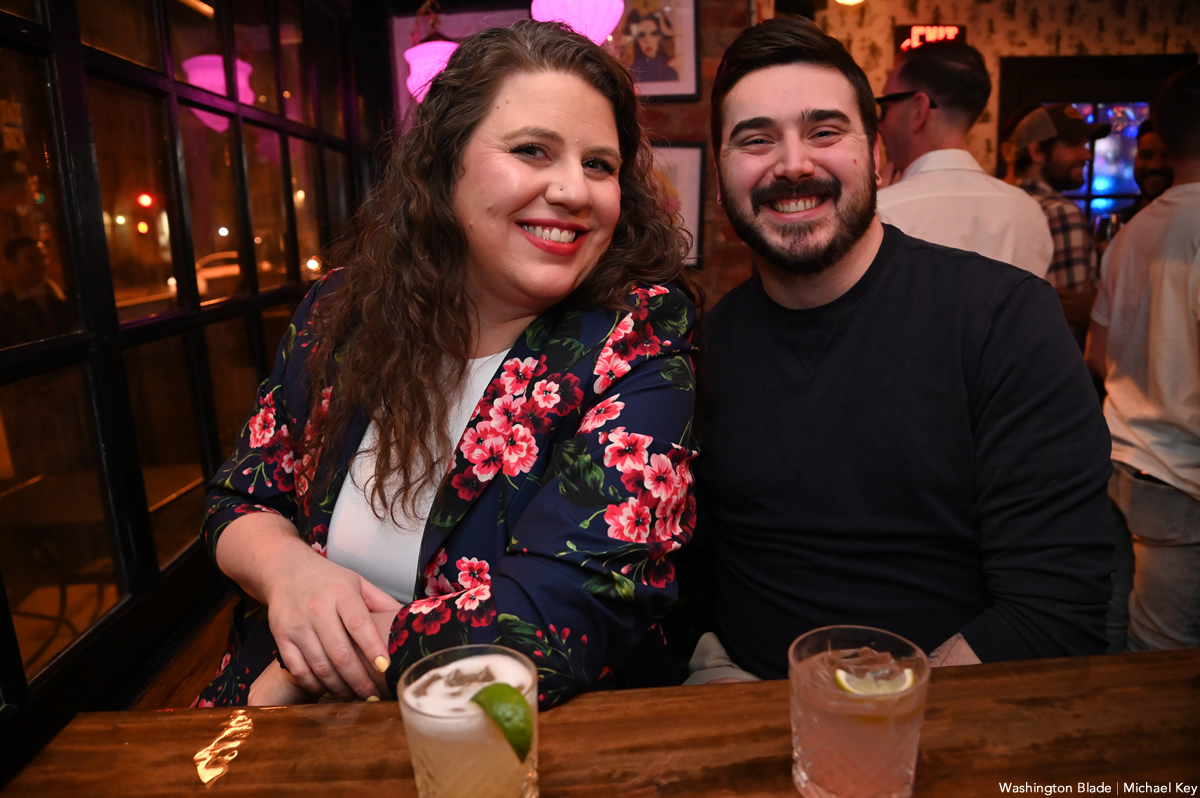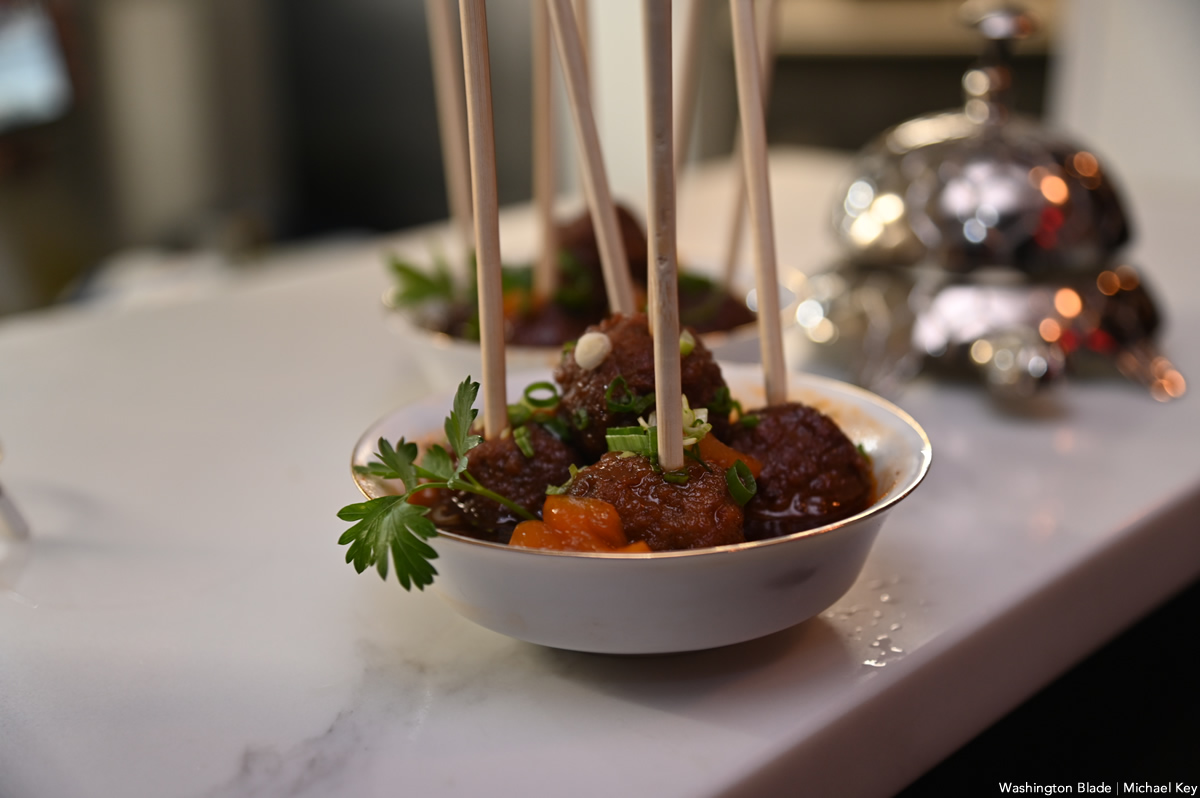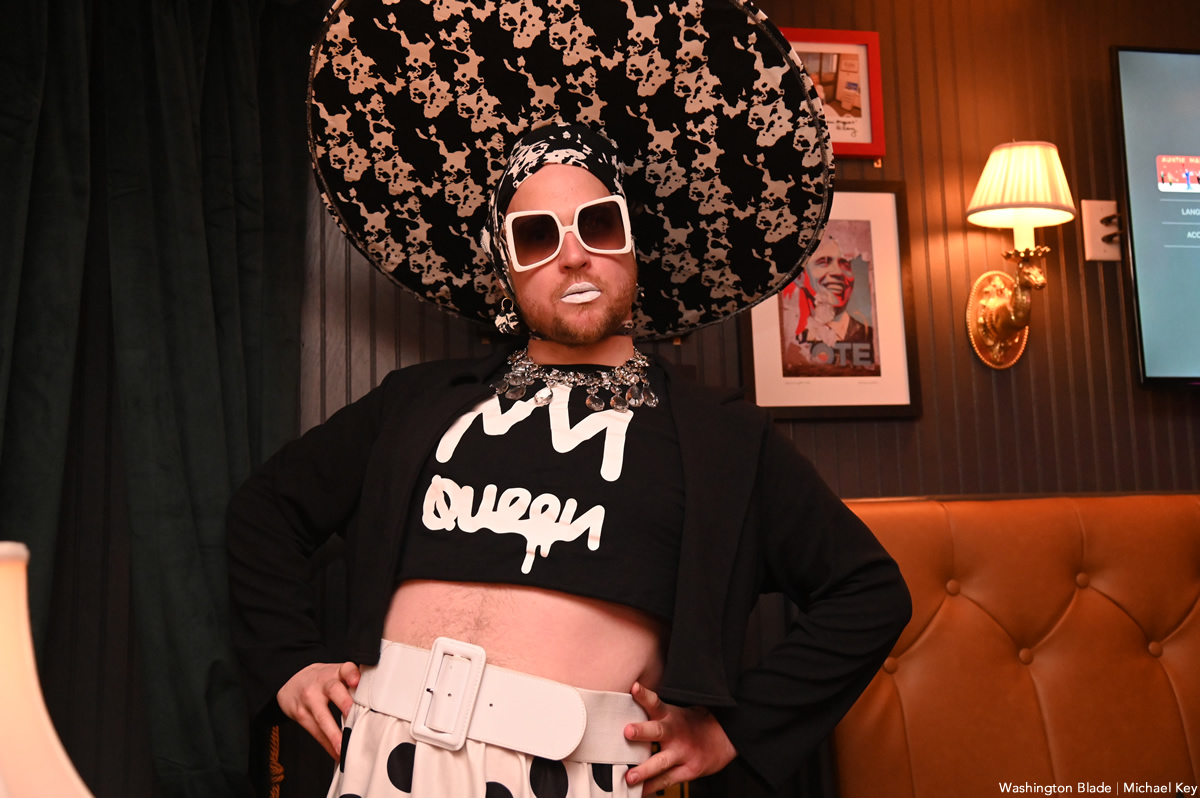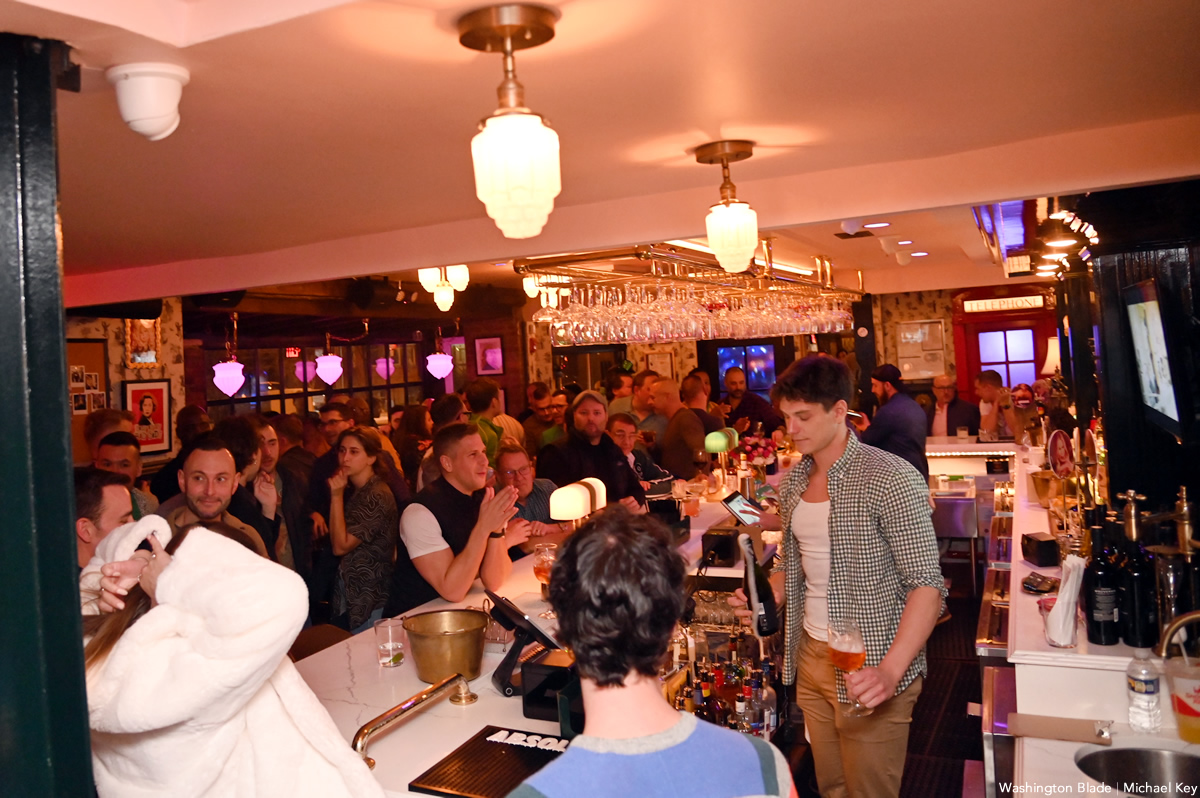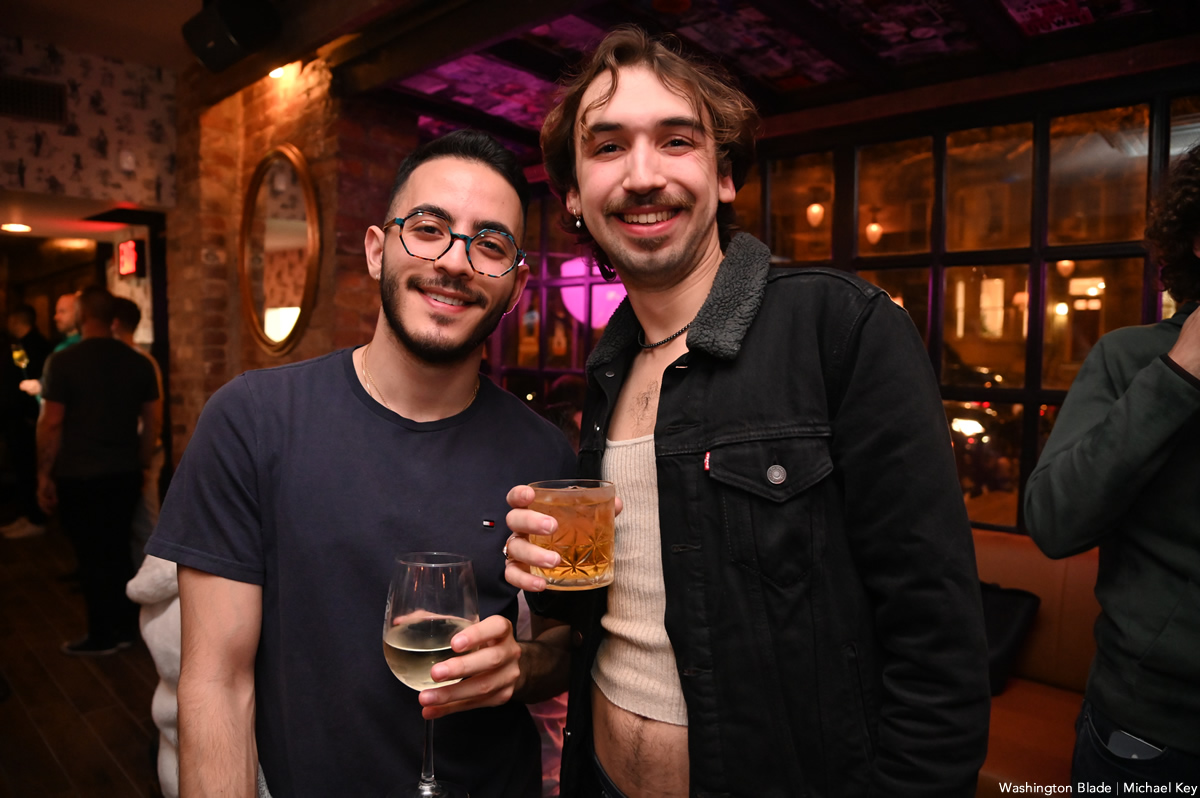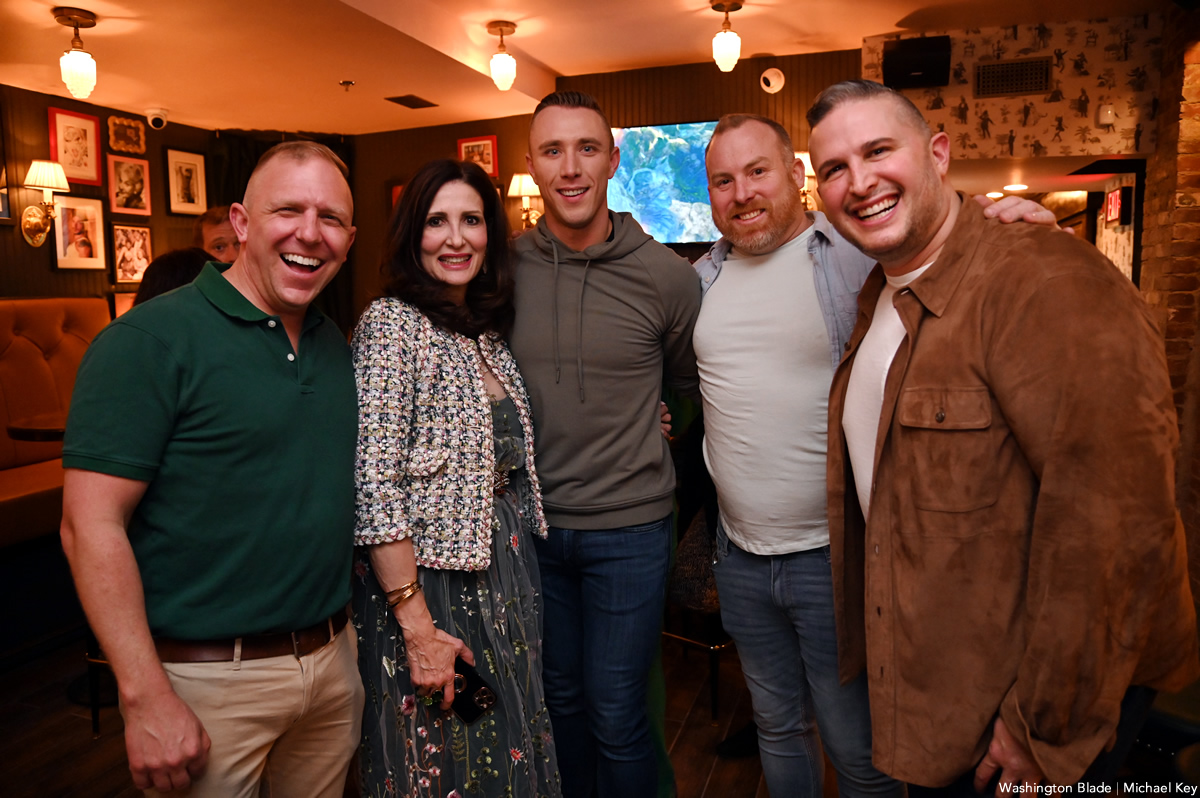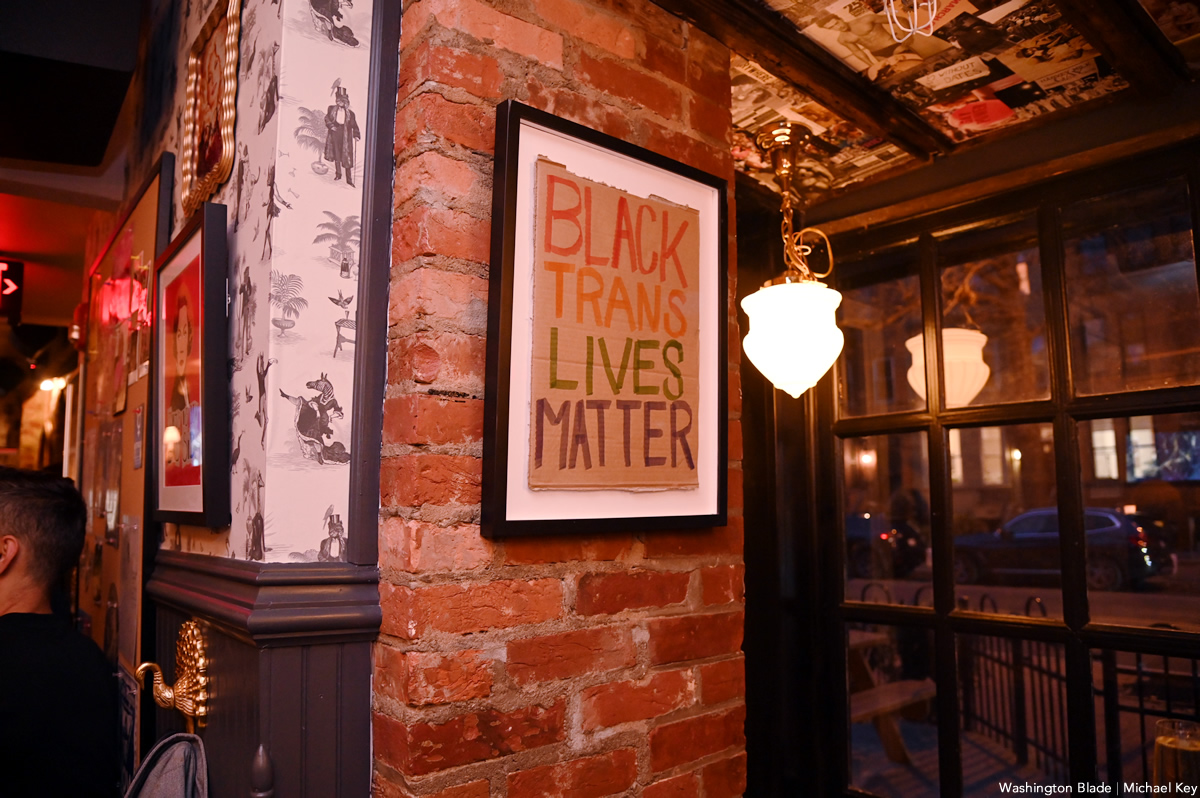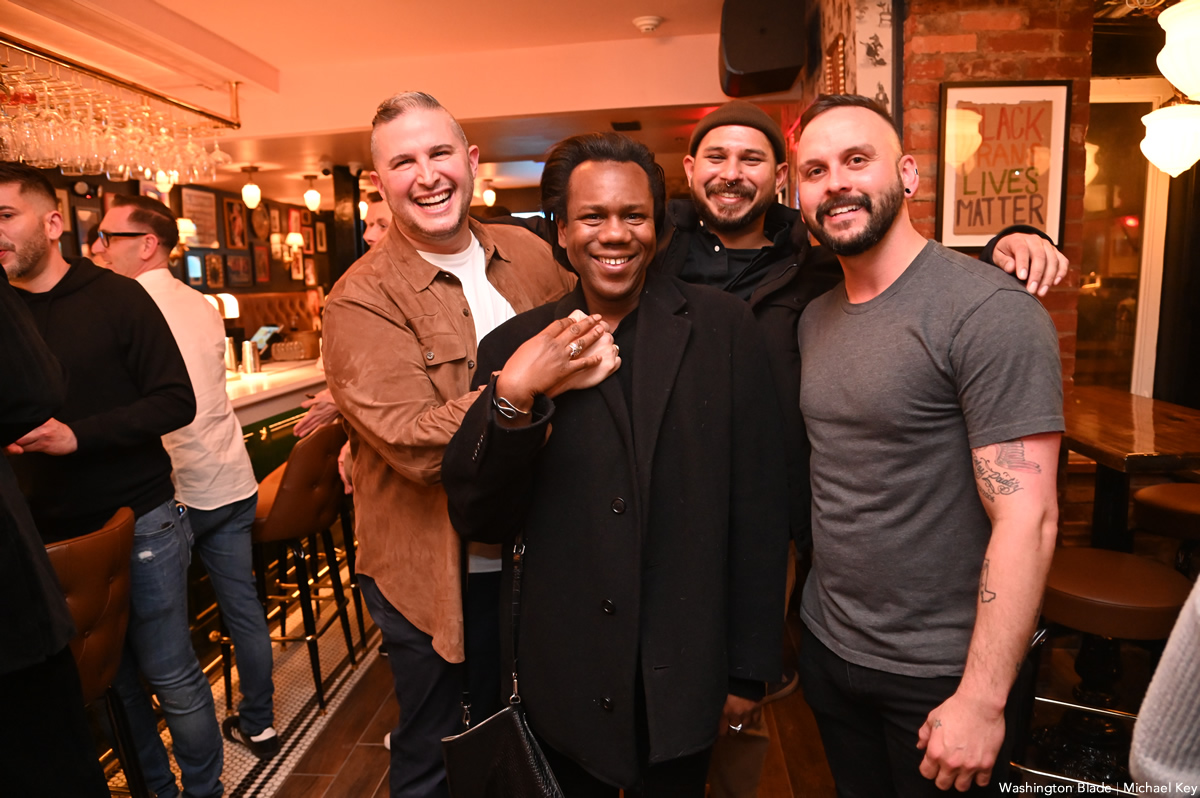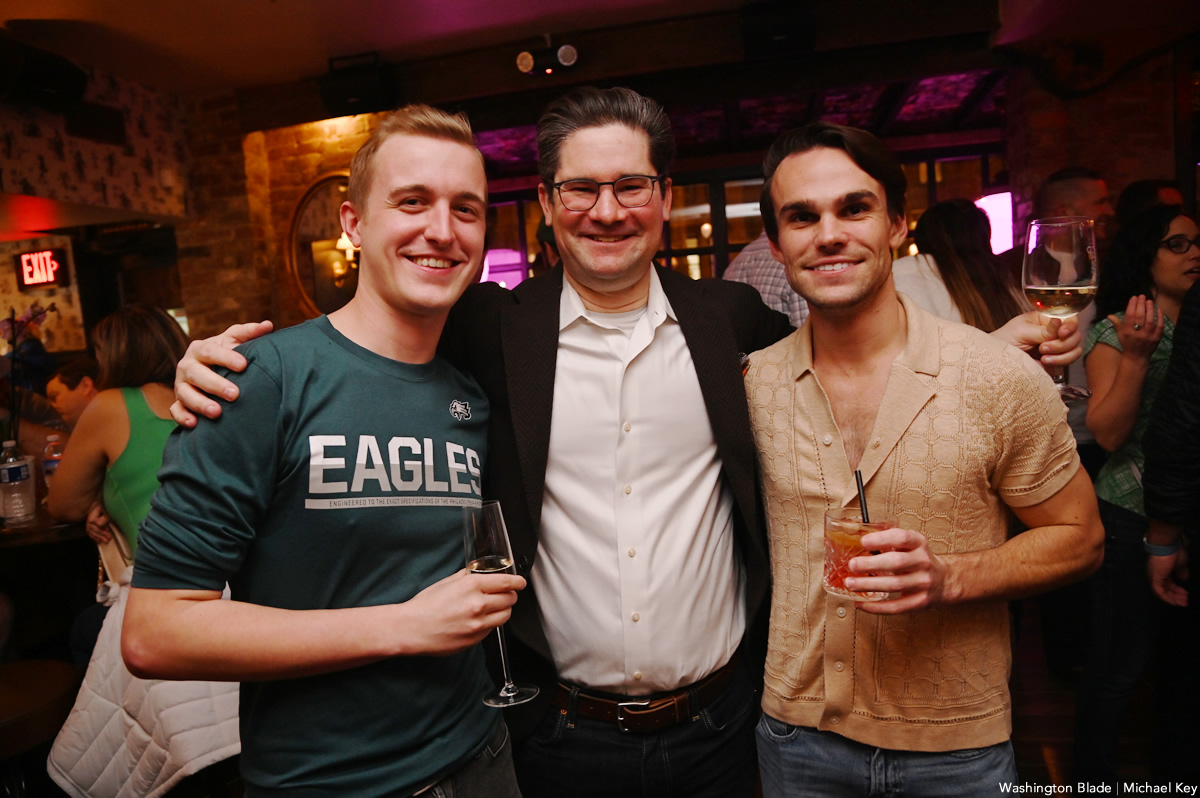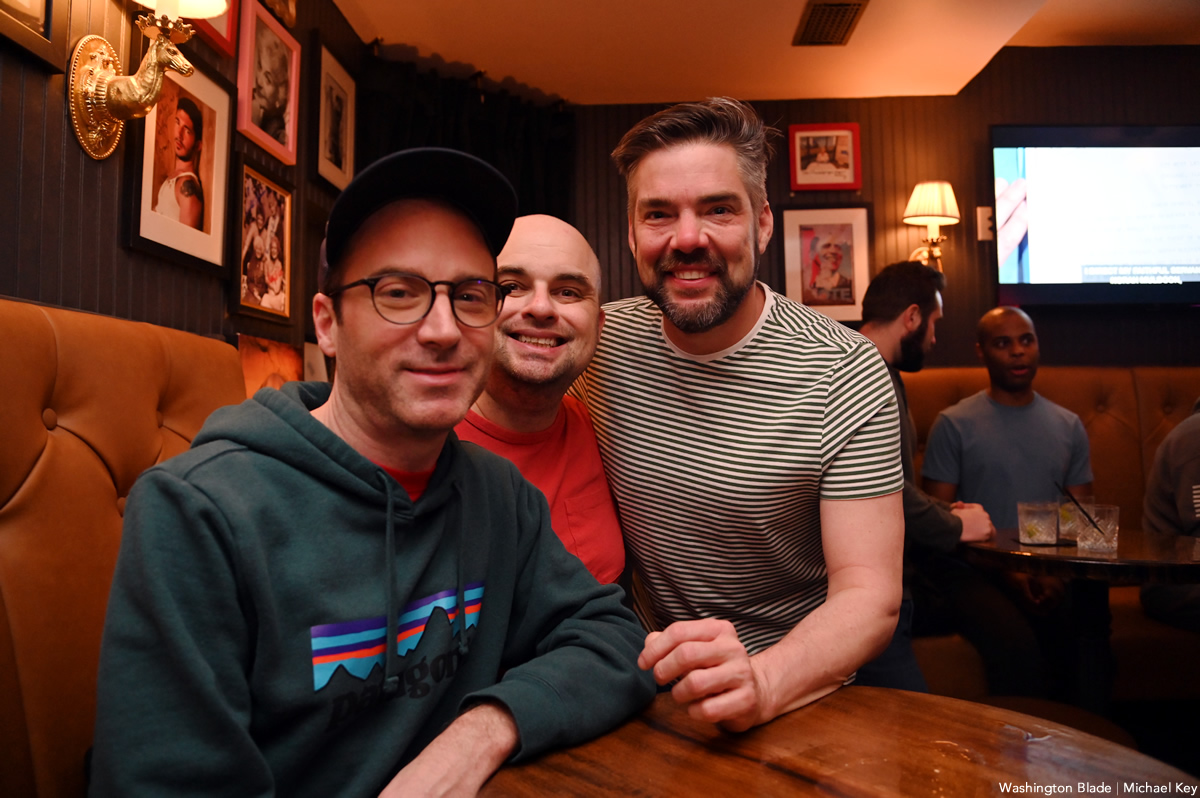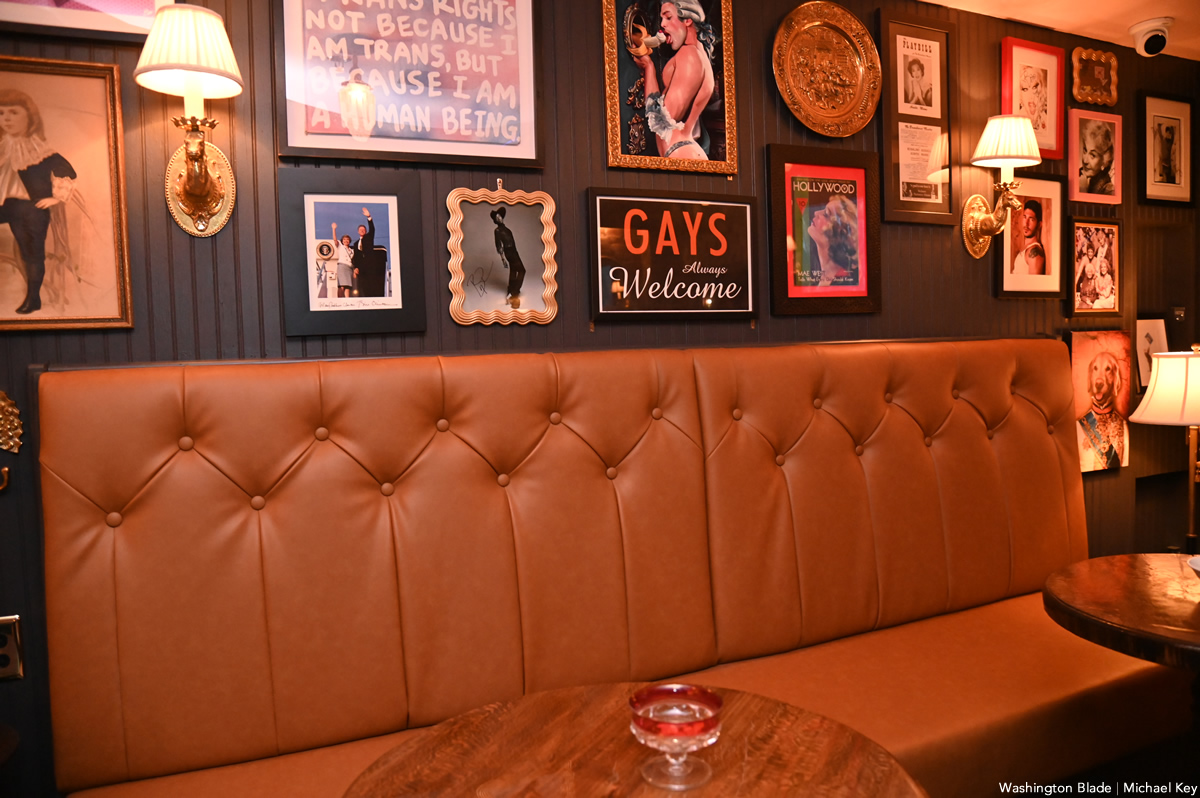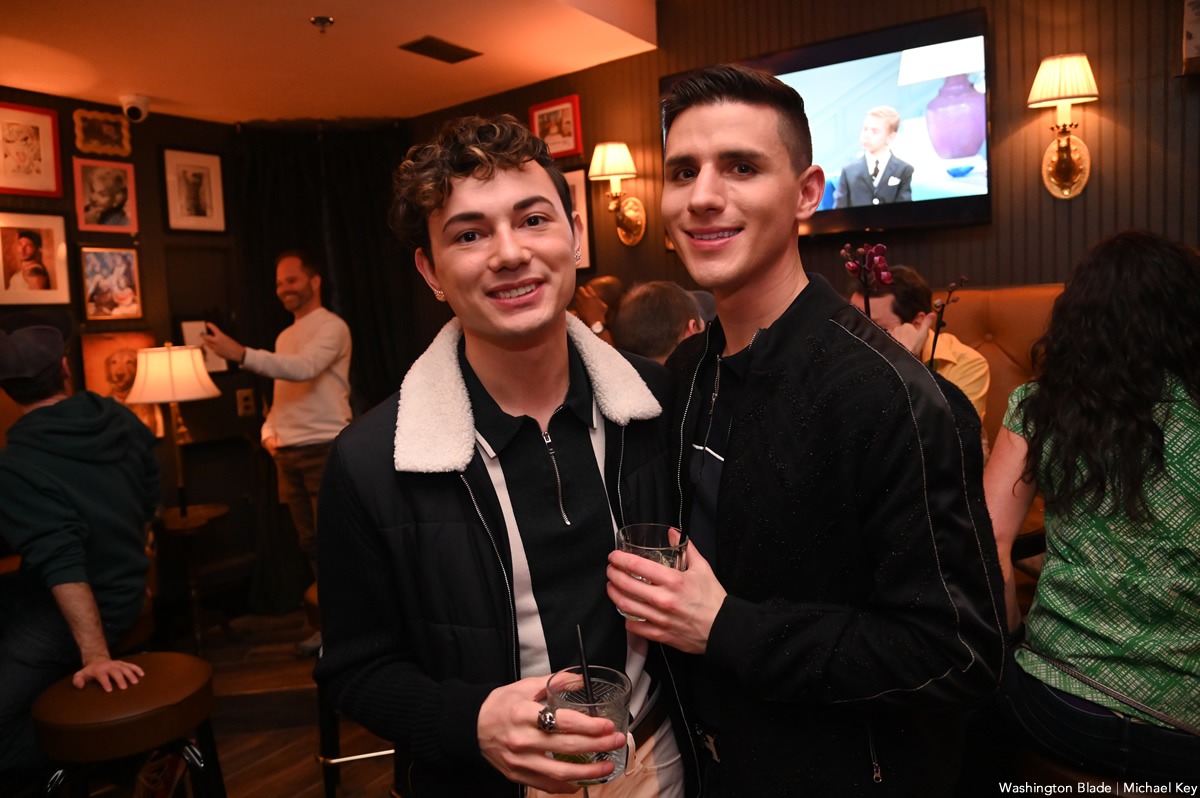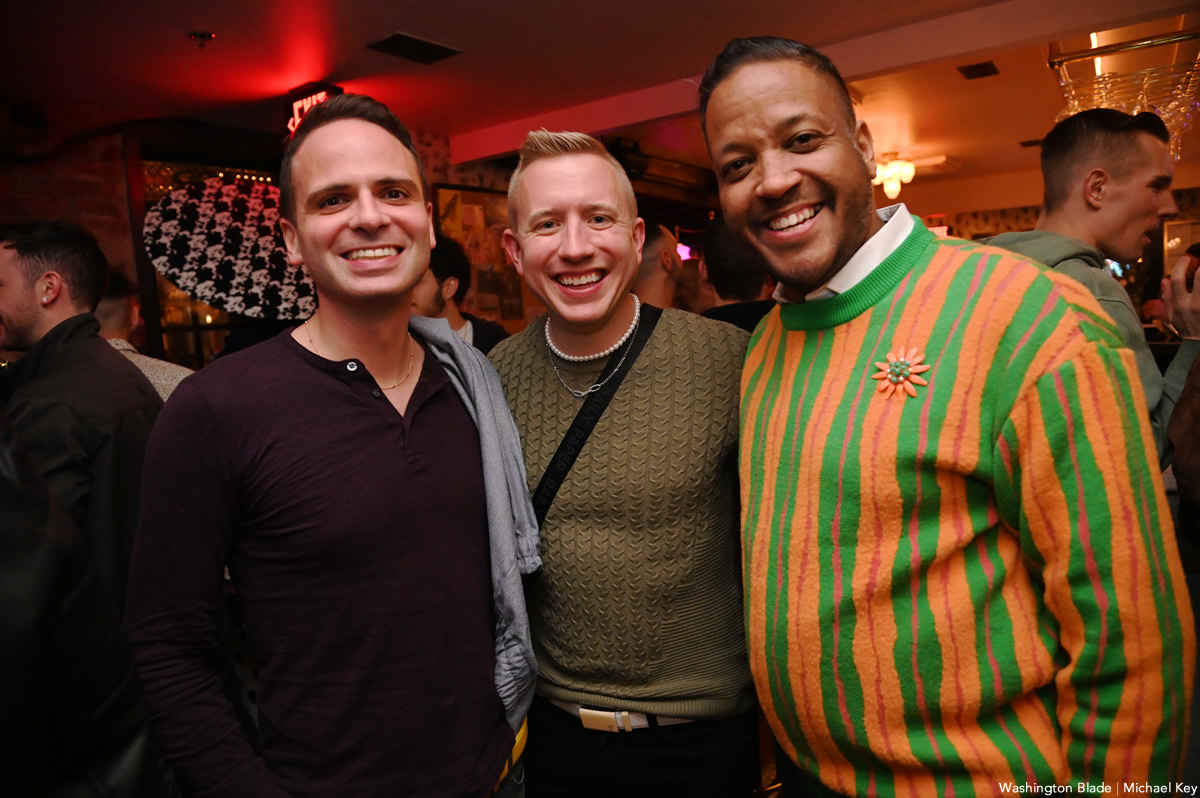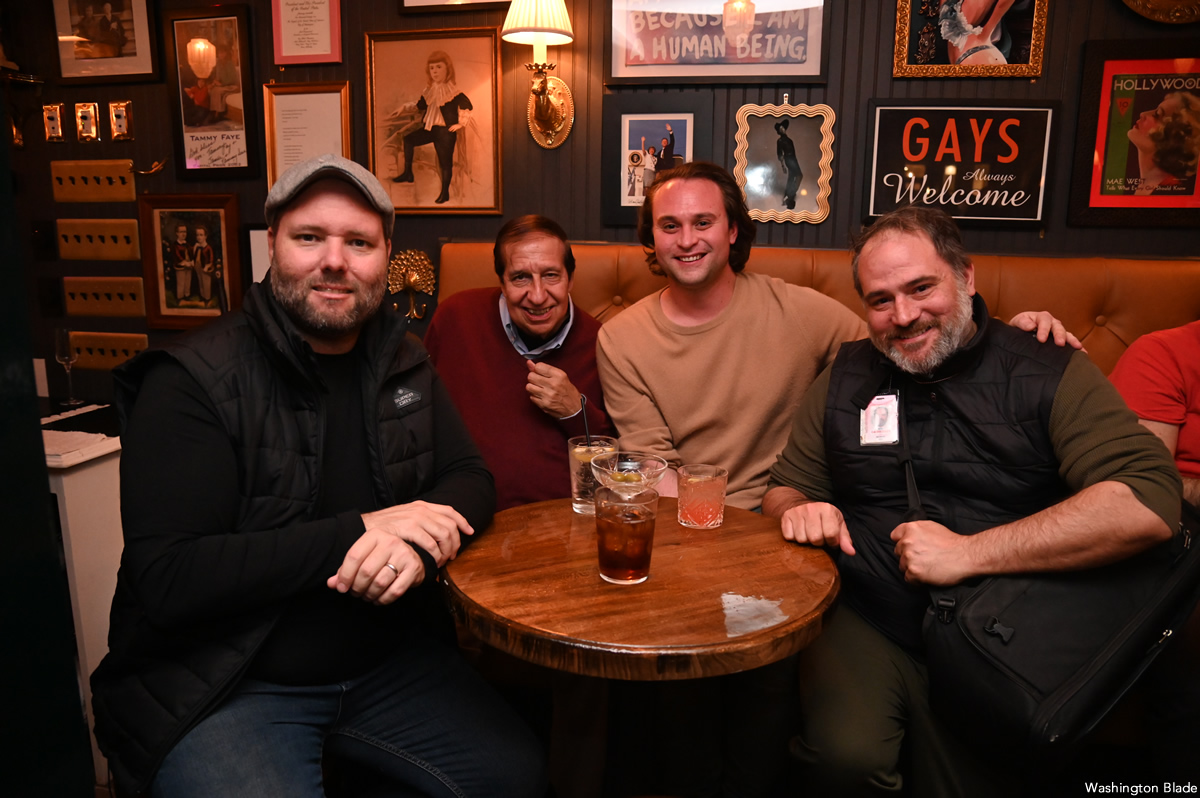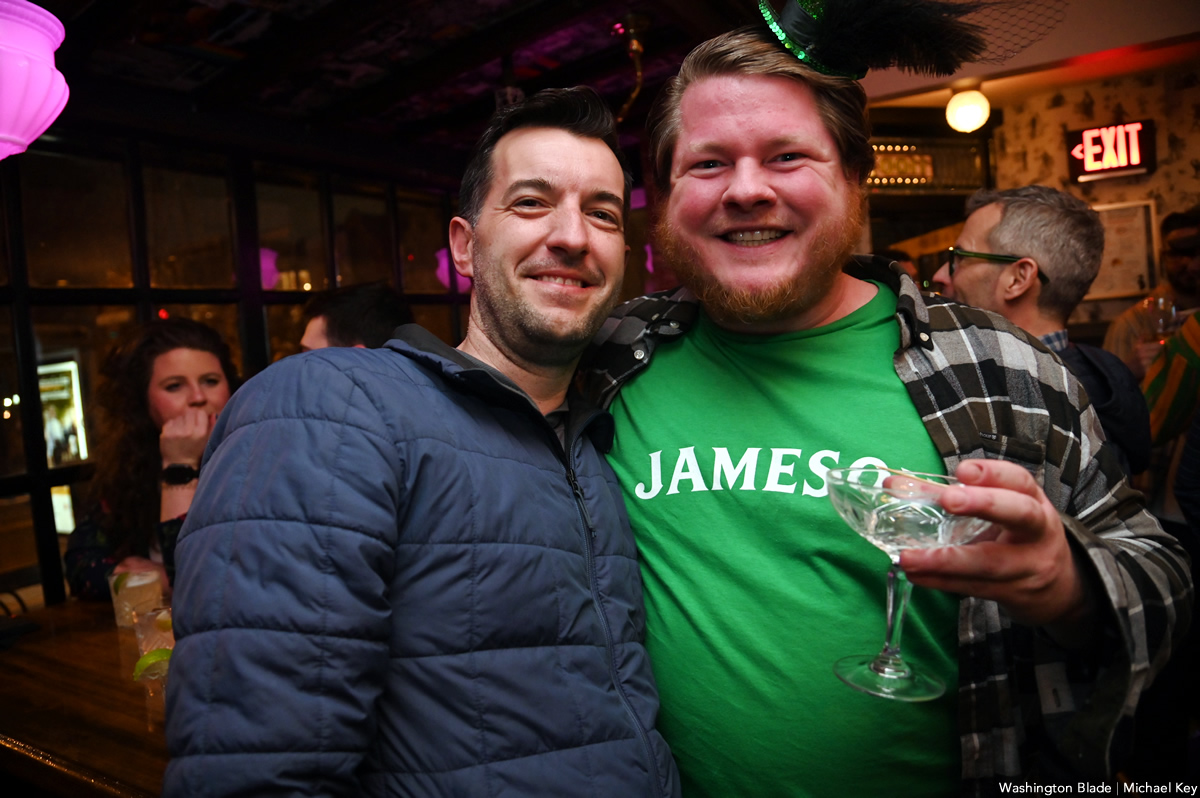 Covering the opening of The Little Gay Pub in Logan Circle for @WashBlade pic.twitter.com/hrAbvbW2C3

— Michael Patrick Key (@MichaelKeyWB) March 18, 2023