Quantity, cruelty of anti-LGBTQ state bills raise alarm bells
Lawmakers have already proposed nearly as many hostile measures as in all of 2022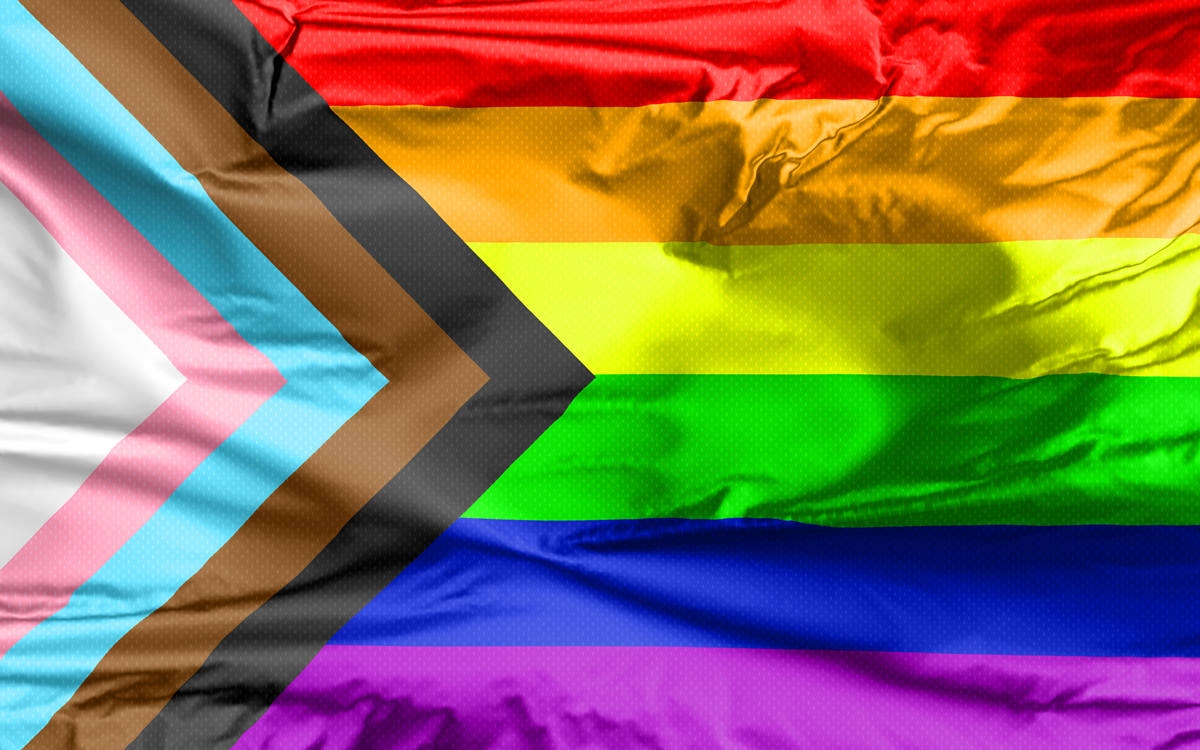 When the Washington Blade connected with activist and legislative researcher Erin Reed on Tuesday to discuss the new anti-LGBTQ bills that have been introduced in statehouses across the country, it was just as the news of an especially hateful proposal came across her desk.
Senators in West Virginia had teed up an anti-trans law that would criminalize "displays" that "shall include, but not be limited to, any transvestite and/or transgender exposure, performances, or display to any minor."
The move recalled anti-LGBTQ laws from the 1960s that criminalized the very existence of transgender and gender non-conforming persons as well as drag performers, while providing pretexts for police raids of LGBTQ establishments like the Stonewall Inn, Reed said.
For example, she said, many states once enforced dress codes that required people to wear at least three articles of clothing consistent with their sex assigned at birth.
Likewise, the West Virginia bill raises alarming questions about whether transgender parents and teachers in the state might be prosecuted, with a potential five-year prison sentence, said Reed, who is herself a transgender parent.
Additionally, the proposed legislation is "unconstitutionally vague," written so broadly that it would presumably become illegal to screen the film "Mrs. Doubtfire" or perform certain Shakespearen plays for an audience of minors if the measure were to pass, Reed said.
Less than three weeks into 2023, state legislatures have introduced nearly as many anti-LGBTQ bills as were introduced in the entirety of last year – and qualitatively, many of these new bills are more hateful than anything we have seen in decades, Reed said.
"I see an increase in both the number and in the cruelty towards transgender people," she said.
There are "new pieces of proposed legislation that go further than bills in 2021 and 2022," such as by "banning gender affirming care through age 26 in Oklahoma," and others that "target the drag community in ways that haven't happened in 30 to 40 years."
Fear and hate mongering over all-ages drag performances has been ratcheted up in the right-wing ecosystem, fueled by conservative media figures like Matt Walsh and Tucker Carlson, as well as social media accounts like Libs of TikTok and extremist militias, Reed said.
According to the ACLU, "As drag reality competitions and drag brunches become increasingly popular, backlash in the form of armed protests and intimidation of drag performers has followed."
Consequently, Reed said, this year for the first time anti-LGBTQ legislation has included measures targeting drag performances – with, so far, a dozen new bills. And the concern is not just that many of these proposed laws are draconian, like Nebraska's bill that would prohibit patrons younger than 21 from attending a drag show.
"Whenever I see those [laws] being proposed, I also see militant organizations storming in" to LGBTQ bars, schools, hospitals, and venues that host drag queen story hours, Reed said. "I see people trying to break into drag events and successfully doing so," disrupting them with violence and intimidation, she said.
"What I read into [the impetus behind these laws] is these legislators want to change the uniform of the people doing the storming," from militias comprised of far-right citizens to "people wearing badges."
Making matters worse, Reed said, there are "lots of cases where drag events have asked for local protection and not received any protection whatsoever."
Last month, organizers of a drag queen story hour-style event in Columbus, Ohio, had to cancel after they said police failed to work with them to protect participants from demonstrators affiliated with far-right groups like the violent neo-fascist Proud Boys. (Police dispute the organizers' account of events.)
The ACLU notes that, "Amidst this wave of anti-drag legislation and violence, drag performers and host venues across the country are moving to higher security or cancel performances altogether."
Looking at the slate of new statewide legislative proposals, many are a continuation of similar anti-trans themes that have emerged in recent years, but "we're seeing scary attempts to escalate things," Reed said.
For instance, bills that restrict or prohibit guideline-directed healthcare for transgender and gender non-conforming youth were introduced and passed in several states in 2021 and 2022, but new measures proposed this year would target adults as old as 26.
"It makes me wonder what their ultimate goal is," Reed said. "To ban transitions entirely?"
Every mainstream medical organization with relevant clinical expertise recommends age-directed gender affirming care according to clinical practice guidelines that are supported by a bevy of research and updated regularly to ensure best practices.
Still, right-wing figures have demagogued the issue and characterized responsible medical care as "experimentation" and child abuse.
Reed noted there are some "new wrinkles" in anti-trans healthcare bans that have been proposed this year.
For instance, she said, Indiana proposed folding gender affirming care into practices that would be outlawed under a conversion therapy ban – thereby conflating supportive and medically necessary healthcare with an abusive, ineffective practice that has been rejected by mainstream science and medicine.
Across the board, Reed noted, there is an increasing reliance on executive authority. This was previewed toward the end of last year, she said, pointing to Florida Gov. Ron DeSantis's weaponization of the state medical board and Texas Gov. Greg Abbott's weaponization of the Department of Family and Protective Services to, respectively, ban gender affirming care and prosecute parents for child abuse for facilitating their trans children's access to gender affirming care.
'The fight is on the state level right now'
Amid the onslaught of anti-LGBTQ legislation, Reed emphasized the need for coordinated action by the U.S. Congress, the Biden-Harris White House, progressive and pro-equality legal actors, and state legislatures, as well as local and national LGBTQ groups.
She noted that pro-equality interests have focused significant time, attention, and money urging Congress to pass the Equality Act, which is commendable and necessary, while the courts can provide (and, often, have provided) a path toward effectuating pro-equality policy.
At the same time, Reed said, for the foreseeable future federal legislators are unlikely to find a path forward for any major bills impacting LGBTQ people, while relying on the judiciary – particularly with the U.S. Supreme Court as it is currently construed – is far from a safe bet.
By contrast, "at the state level, we've seen the GOP focus time and attention and money and efforts on changing state laws," she said, adding, "it's important that we do the same."
Likewise, Reed said, "I also think we really need to support our local LGBT organizations and help lift them up as much as possible," particularly those located in more conservative and rural states, which largely do not earn commensurate resources and support.
"In places like North Dakota and Oklahoma, South Dakota, and West Virginia, we need to help the people who live there," Reed said, but also in blue states where significant progress toward LGBTQ equality has been made but there is still room for improvement. "Don't neglect your own backyard."
For instance, she said, the gay and trans panic defense is still legal in some progressive states.
"One of the biggest problems for people in some of these states criminalizing [healthcare for trans people] is they don't have resources to travel out of state," Reed said, noting that POLITICO has reported on the plights of people who have been forced to flee states with anti-trans laws.
And while "We have to take care of those people," Reed said, people should not be in a position where they must flee their home states. "We need federal action and federal protections," she said.
Thankfully, there is some movement on pro-LGBTQ state bills. Reed said she has seen more this year compared to last year, which is "a bit promising." She highlighted bills such as the proposal to protect gender affirming care in Maryland, access to bathrooms for trans youth in Minnesota, the ability to change information on birth certificates in West Virginia, and adoption by trans parents in Montana.
FBI, SEC launch investigations into alleged George Santos GoFundMe scam
Embattled N.Y. congressman stepped down from committees on Tuesday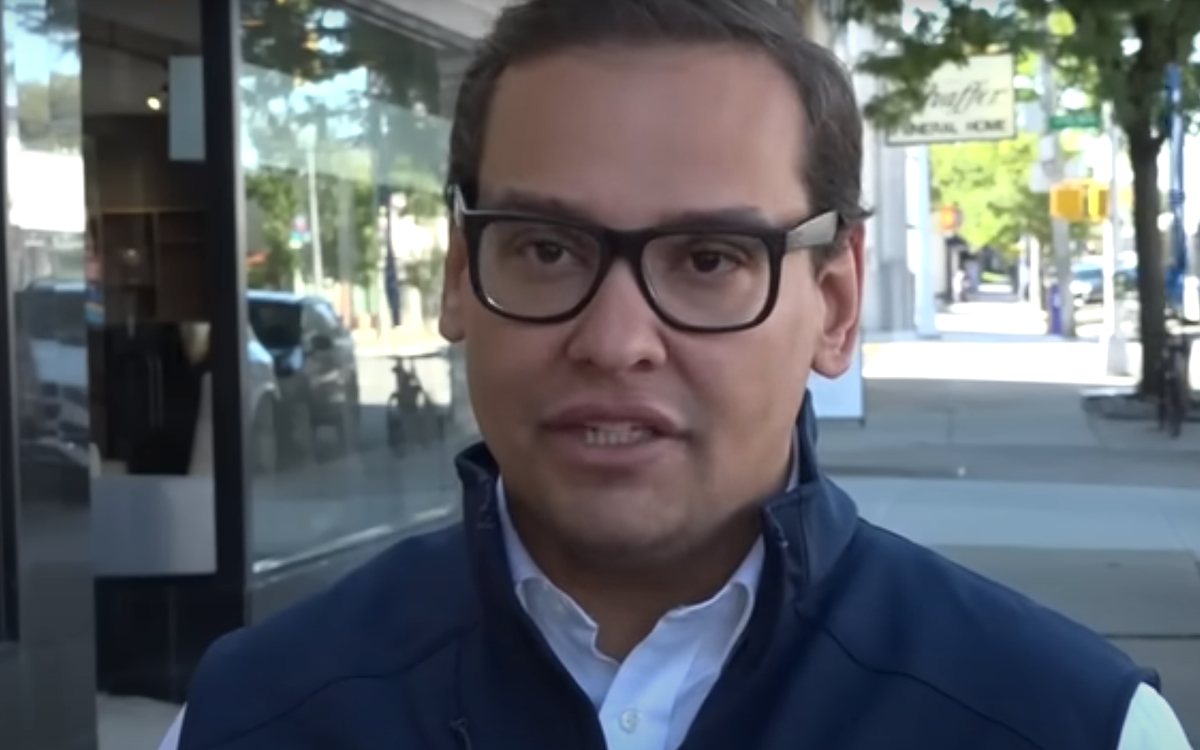 Republican U.S. Rep. George Santos (N.Y.) faces yet another law enforcement probe, this time over allegations the congressman ran a GoFundMe scam in 2016 by crowdsourcing for a U.S. Navy veteran and his cancer-stricken service dog before absconding with the money.
Politico reported on Wednesday that the veteran, Richard Osthoff, furbished text messages to FBI agents who were working on behalf of the U.S. Attorney's Office for the Eastern District of New York, which is reportedly conducting a parallel investigation into Santos' campaign finances.
The news comes a day after Santos resigned from his two committee assignments following a meeting with House Speaker Kevin McCarthy (R-Calif.) on Monday.
Meanwhile, U.S. Rep. Ritchie Torres (D-N.Y.) announced on Twitter Wednesday that he filed a complaint against Santos with the U.S. Securities and Exchange Commission "for violating federal securities law."
Torres wrote that his GOP colleague "illegally operated as a broker without a license, raising funds from unsuspecting investors for Harbor City Capitol, a 17 million dollar Ponzi scheme."
NEW: I just asked the SEC to investigate George Santos for violating federal securities law.

Mr. Santos illegally operated as a broker without a license, raising funds from unsuspecting investors for Harbor City Capitol, a 17 million dollar Ponzi Scheme. pic.twitter.com/2z4YpqhOvm

— Ritchie Torres (@RitchieTorres) February 1, 2023
Last month, Torres and fellow U.S. Rep. Dan Goldman (D-N.Y.) filed an FEC complaint against Santos over his alleged violations of campaign finance laws. And over the weekend, the Justice Department reportedly asked the FEC to yield to federal prosecutors — likely a sign that the campaign finance issues are the subject of a criminal probe.
Santos reportedly faces investigations by the Nassau County District Attorney's Office and the office of New York Attorney General Letitia James. He has been embroiled in controversy since his arrival to Washington following revelations that nearly every part of his biography and identity were complete fabrications.
Trump pledges to weaponize fed'l gov't against trans Americans if reelected
Former president's anti-trans proposals range from healthcare to education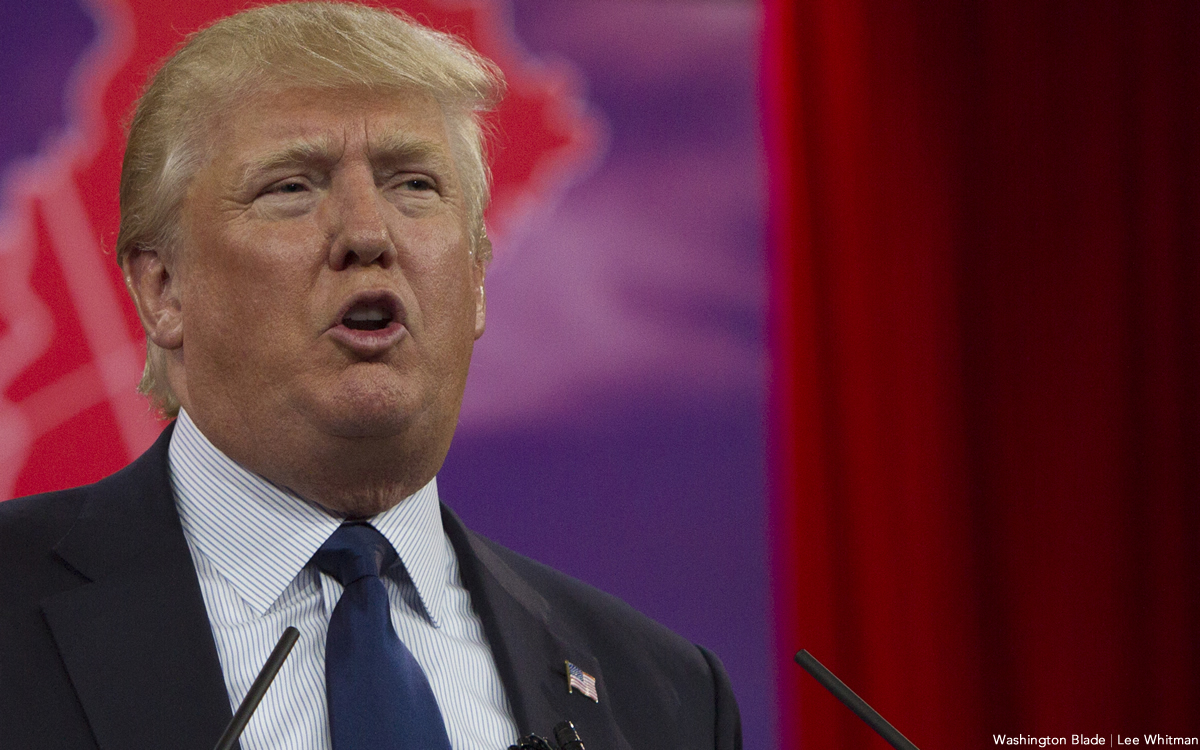 Former President Donald Trump promised to weaponize the might of the federal government against transgender Americans if voters send him back to the White House next year.
He detailed the plans in a video shared on the platform Rumble, which is popular among conservative and far-right users.
Some would restore policies enacted during his administration by executive orders that were overturned by President Joe Biden, while other proposals were more extreme or would face an unclear path to implementation because they would require acts of Congress.
Trump began by inveighing against guideline-directed medical care for the treatment of gender dysphoria in minors — practices that are approved by every major mainstream American and international scientific and medical institution with relevant clinical expertise.
"I will sign a new executive order instructing every federal agency to cease all programs that promote the concept of sex and gender transition at any age," Trump said, promising also to urge Congress to ban certain procedures for minors nationwide.
"I will declare that any hospital or healthcare provider that participates in the chemical or physical mutilation of minor youth will no longer meet federal health and safety standards for Medicaid and Medicare and will be terminated from the program immediately," the former president said, referring again to healthcare interventions whose safety and efficacy has been demonstrated in hundreds of peer reviewed studies in scientific and medical journals.
Trump also said he would create a private right of action allowing for lawsuits against doctors and healthcare providers for administering or facilitating access to treatments for trans and gender non-conforming youth.
Democrats should be studying Nicola Sturgeon and the forceful response she's given to the UK's efforts to hold back trans rights. Dismissing this fight as a distraction will only get you so far–take it head on, put your values up front, and don't hesitate. https://t.co/ZC9W2uKgIT

— Gillian Branstetter (@GBBranstetter) February 1, 2023
"The Department of Justice will investigate big pharma and the big hospital networks to determine whether they have deliberately covered up horrific long term side effects of sex transitions in order to get rich at the expense of vulnerable patients," Trump said.
The former president then looked beyond healthcare, promising to erase trans people from schools and refuse to recognize them by the U.S. government.
"My Department of Education will inform states and school districts that if any teacher or school official suggests to a child that they could be trapped in the wrong body, they will be faced with severe consequences including potential civil rights violations for sex discrimination and the elimination of federal funding," Trump said.
As part of credentialing for America's teachers, messages promoting "the nuclear family" and child-rearing by "mothers and fathers" would be required, Trump said, adding that he would ask Congress to "pass a bill establishing that the only genders recognized by the United States government are male and female and they are assigned at birth."
"The bill will also make clear," Trump said, "that Title IX prohibits men from participating in women's sports and we will protect the rights of parents from being forced to allow their minor child to assume a gender which is new and an identity without the parents' consent."
Trump concluded his message with the false assertion that gender dysphoria "was never heard of in all of human history" until "the radical left invented it just a few years ago."
George Santos to step down from committee assignments
Embattled gay Republican under pressure to resign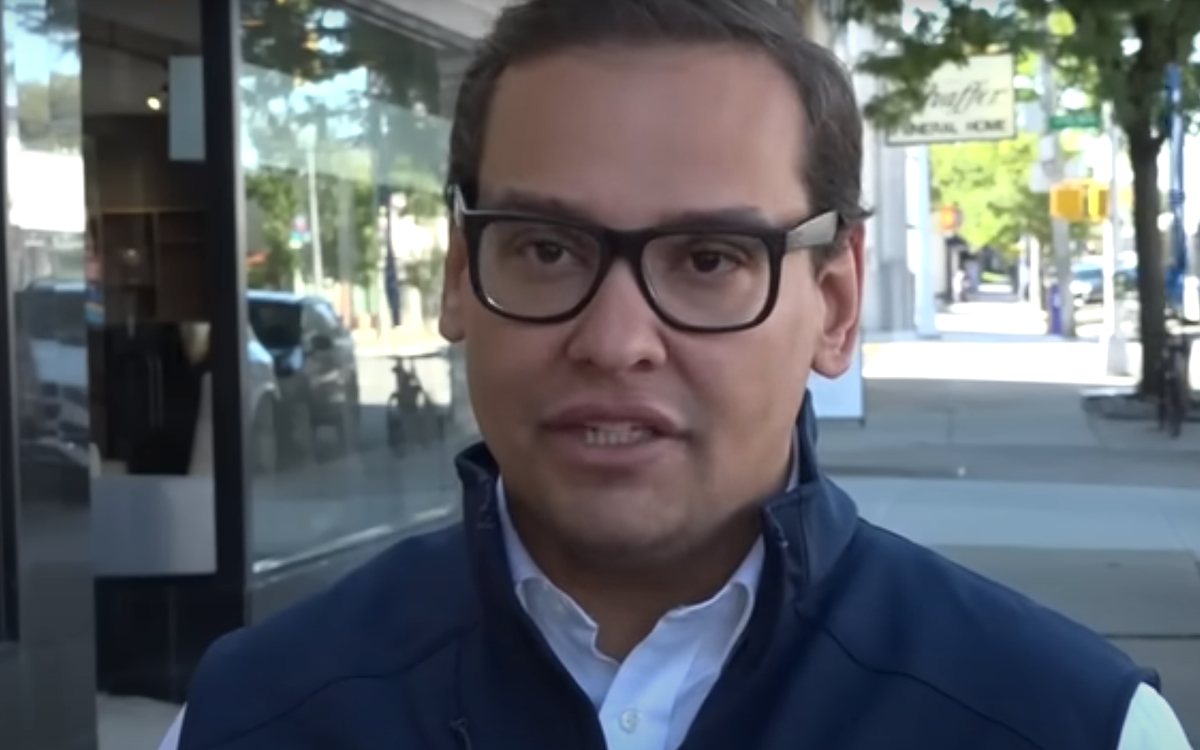 Republican Rep. George Santos (N.Y.) told House GOP colleagues on Tuesday that he will step down from his two committee assignments pending the resolution of investigations and possible law enforcement activity over his alleged financial crimes and violations of campaign finance laws.
Santos, who was appointed to the House Small Business and Science, Space and Technology Committees, neither of which are considered high profile, announced his recusal during a closed-door session following his meeting on Monday with House Speaker Kevin McCarthy (R-Calif.).
Today's news marks the first sign that the many scandals with which Santos has been enveloped since his arrival to Washington may have fractured his relationships with and support from House Republican leadership.
Over the weekend, the Justice Department reportedly asked the Federal Election Commission to yield to the federal prosecutors probing Santos' campaign finance activity, a likely signal that a criminal investigation is underway.
Santos is also the subject of a complaint filed to the House Ethics Committee as well as parallel investigations conducted by the Nassau County District Attorney's Office and the office of New York Attorney General Letitia James.
The congressman has faced calls to resign, including from members of his own party, since it was revealed last month that he had fabricated virtually every part of his identity and biography.