D.C.'s hottest new LGBTQ nightclub is — Bunker
'A real playground with energy that's unlike anything else'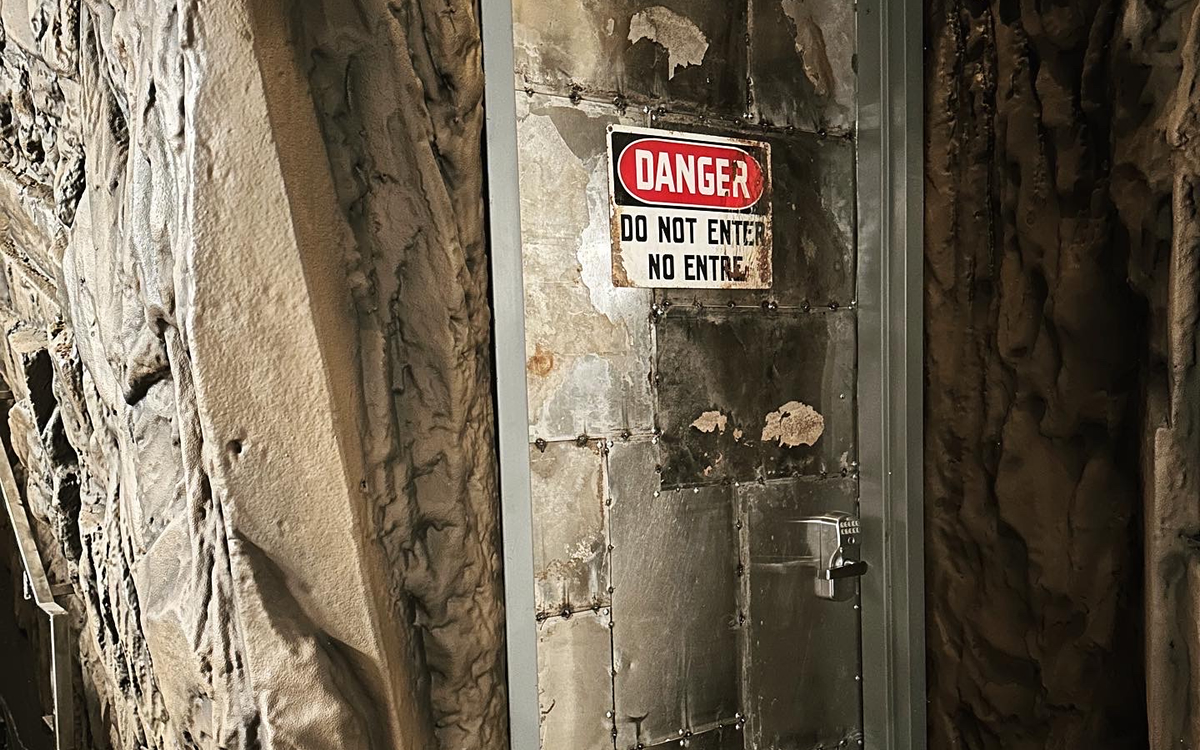 D.C.'s hottest new nightclub is — Bunker. Opening within the next month, Bunker takes over the space vacated by Tropicalia at the busy corner of 14th and U streets, N.W. And filling a need for a dedicated dance club, Bunker is set to take D.C. LGBTQ nightlife to the next level.
Owned by the producers of KINETIC Presents, Zach Renovatés and Jesus Quispe, Bunker will be open Thursday-Sunday, each night featuring a distinct theme.
Bunker takes up the mantle of celebrated nightlife spots that have closed in recent years: Cobalt, Town Danceboutique, Secrets, and DC Eagle.
"As a longtime DC resident, it was devastating," says Renovatés. " There was no guaranteed space to have that night out for dancing, just for our community."
Running KINETIC Presents, Renovatés has been producing events for the LGBTQ community for nearly a decade. He works with business partner Quispe to host rotating parties at various venues, like Echostage and Bliss.
KINETIC, however, has become not just a company that throws parties, but a safe space. For example, KINETIC partners with Capital Pride Alliance in June and throughout the year, and produced the official nighttime parties during this year's Mid-Atlantic Leather in partnership with Centaur MC. During the monkeypox outbreak, KINETIC provided attendees with health information and guidance. With its own space, Renovatés can leverage a physical location as a more substantive platform to gather and share.
Yet as KINETIC grew, so did the need for a dedicated, LGBTQ-owned-and-operated location for guests to get together.
Bunker presented itself as that location.
"This is a space that's 100% for the LGBTQ community and by the LGBTQ community," he says.
"Our goal," he says, "is to grow nightlife, to bring more talent and more tourists. We want to support the economic growth of the city, and know that LGBTQ patrons can help do that with Bunker."
What also sets Bunker apart is the live DJ sets that spin every night it's open. "You can expect production levels similar to venues that KINETIC was in," he says. "What is important to me is that it has unique music every night."
Bunker will source local, national, and international DJs representing various genres. Pop, house, circuit, and disco will all be featured. In the works is also Sunday "disco daddy" tea day-to-night party. Other events include a nightly 7-9 p.m. happy hour as a social lubricant for the rest of the evening, whether that's at Bunker or another location. Renovatés notes that he has strong relations with other gay bars in the city, and looks forward to being located within walking distance of many of them.
Renovatés says that drag and other entertainment are also in the works.
As for the actual space itself, "when I descended those stairs since I saw it as Tropicalia, the first thing I saw was beautiful concrete walls – that's why we went with the name. We embraced that."
"With Bunker, we've taken the interior down to its essentials and are rebuilding it exactly for what our community needs." He shied away from leaning in too hard on the underground aesthetic. While plenty of concrete delivers the bunker vibe, "where Bunker shines is bringing in murals, lighting, sound, and more. It represents the color and vibrance of community." The 11-foot ceilings certainly helped.
A custom-built, 600-pound steel door that "looks like it was blasted into the side of a mountain" welcomes partygoers. While inside is lots of steel and rock, it still has character. "It's like a '60s Cold War shelter made fabulous," he says. Lively murals by various artists are splashed across the space, with relaxed seating meant to be used earlier in the evening.
"Our goal is that every single night, someone local or visiting can get an incredible DJ and lighting experience in a safe space that's so important today," says Renovatés. Bunker is not only a place to dance, he notes, it is the embodiment of the community space that was so lacking.
As Bunker's website teases few details on the club, Renovatés hints that Instagram may be the platform for more information as the grand opening gets closer.
As soon as that concrete door lets guests in, Renovatés wants people to expect "a real playground with energy that's unlike anything else in D.C."