As You Are, Trade among Esquire's Best Gay Bars 2023
Magazine picks 42 queer spaces to celebrate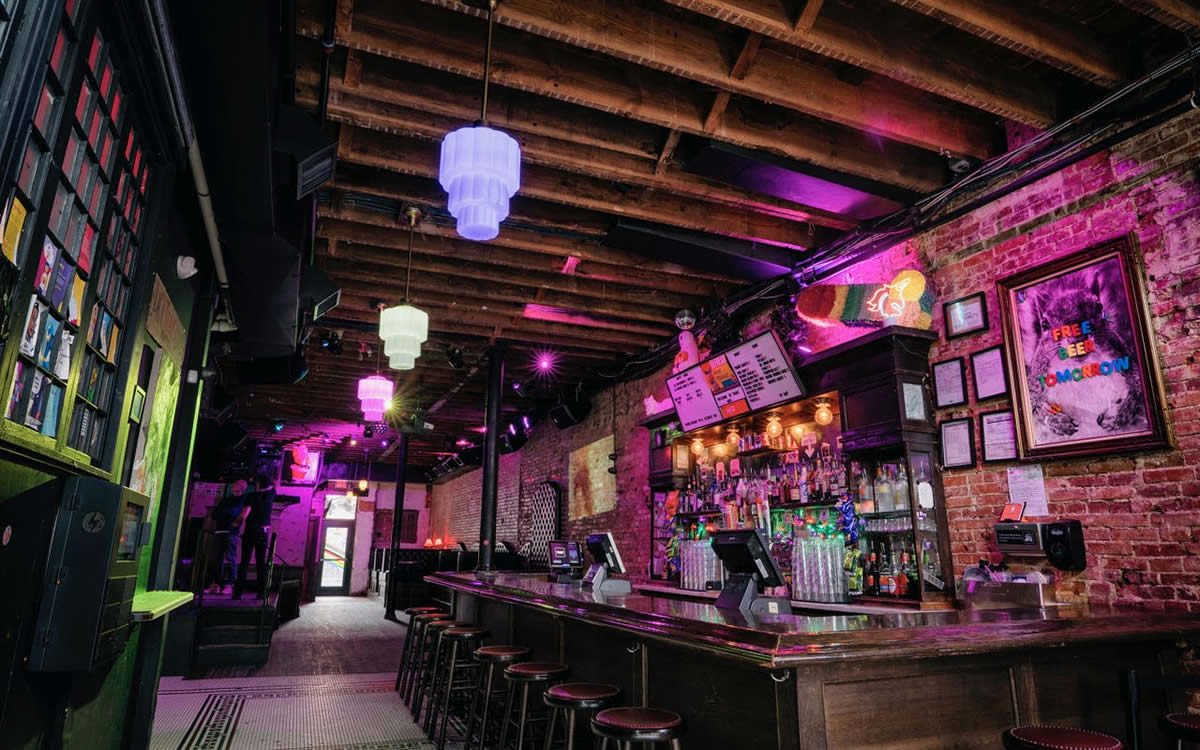 The number of Washington, D.C., bars on Esquire magazine's Best Gay Bars in America has doubled from 2022 to 2023. Trade, which made the list last year, has been joined by As You Are bar.
The national lifestyle magazine has chosen 42 bars, up from 32 last year, that embody places where patrons "can, like have fun." Acknowledging that in public life, so much of the queer narrative is based on trauma and challenges, especially in the context of increased legal backsliding, these bars "celebrate being alive to face what's ahead… for building the dance floor off to the side of the cruel world."
Esquire celebrates Trade for several reasons, not least of which because "Trade is the rare, gloriously gay dive where absolutely everyone is welcome to just kick back." They note the lengthy hours of operation (5 p.m. opening weekdays, 2 p.m. opening weekends), and "loud and loose" parties. The writers are especially excited about the lengthy XL Happy Hours, pop star and diva theme nights, drag events, talented DJs, and diverse crowds.
On its Instagram account, Trade posted that, "It might go without saying, but TRADE would not exist without the ongoing efforts of our amazing, hardworking staff and our crazy, extended family of performers and DJs. And, of course, a big thank you to all of you for continuing to make TRADE the best, weird, quirky and QAF little bar it could be."
Ed Bailey, owner of Trade, notes that "as a small business, like a bar, you work really hard to try to make something that's fun and interesting, and when someone recognizes you for that effort, it's just so reaffirming that maybe you are actually doing something right."
He says that, "to be recognized by a highly regarded, national publication on such a short list is pretty mind-boggling. This amazing recognition came as a surprise to us too, which made it even more special. It's really just a testament to the Trade staff and all the hard, long hours that they put in to make Trade so weird and special."
Trade opened in December 2015, and has maintained its XL happy hour since that first day. It also achieved notoriety during the pandemic, when it fulfilled its D.C. government-mandated obligation to serve food with drinks by having a menu that consisted of stale popcorn and a slice of wrapped American cheese with white bread.
Esquire goes on to celebrate As You Are, which "had a lot to live up to when it first opened its doors… Luckily, co-owners Jo McDaniel and Rachel Pike were up to the task and had the experience necessary to manage such an ambitious project." As You Are, Esquire notes, is more than just a bar; it's an event center, café, lounge, karaoke bar, and safe space.
McDaniel says that her bar is "absolutely thrilled to have been selected as one of Esquire's 42 best in the country. We believe fervently in our community and what we're all building at As You Are."
She reinforced the community, convening aspect that Esquire wrote about is alive and well, and the most important part of As You Are. "This place was built by and for the community, and continues to evolve to our ever-changing needs. This mission requires a lot of work and a lot of flexibility, so to be recognized by a national publication this way is incredibly affirming. We're honored."
In a previous Blade article in April of this year celebrating the bar's one-year anniversary, McDaniel noted that, "We're looking to change bar culture — not just queer bars, but all social spaces," said McDaniel. "We want to help people socialize safely, to empower those who have been taught to be pleasing."
Esquire notes that these bars, while reaching across America, from West Hollywood to Washington, D.C., and places like St. Louis in between, are places where patrons can "swing open the doors and walk into the places where we can feel at home whether we know a soul or not."
D.C.'s hottest new LGBTQ nightclub is — Bunker
'A real playground with energy that's unlike anything else'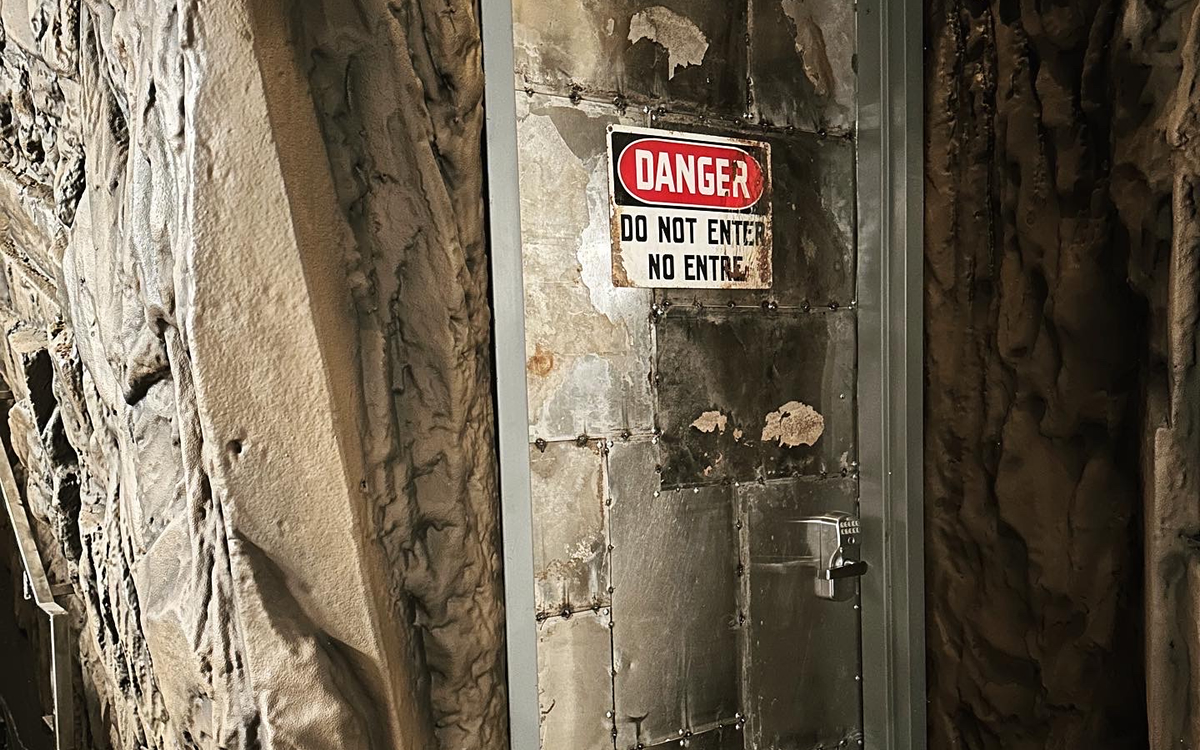 D.C.'s hottest new nightclub is — Bunker. Opening within the next month, Bunker takes over the space vacated by Tropicalia at the busy corner of 14th and U streets, N.W. And filling a need for a dedicated dance club, Bunker is set to take D.C. LGBTQ nightlife to the next level.
Owned by the producers of KINETIC Presents, Zach Renovatés and Jesus Quispe, Bunker will be open Thursday-Sunday, each night featuring a distinct theme.
Bunker takes up the mantle of celebrated nightlife spots that have closed in recent years: Cobalt, Town Danceboutique, Secrets, and DC Eagle.
"As a longtime DC resident, it was devastating," says Renovatés. " There was no guaranteed space to have that night out for dancing, just for our community."
Running KINETIC Presents, Renovatés has been producing events for the LGBTQ community for nearly a decade. He works with business partner Quispe to host rotating parties at various venues, like Echostage and Bliss.
KINETIC, however, has become not just a company that throws parties, but a safe space. For example, KINETIC partners with Capital Pride Alliance in June and throughout the year, and produced the official nighttime parties during this year's Mid-Atlantic Leather in partnership with Centaur MC. During the monkeypox outbreak, KINETIC provided attendees with health information and guidance. With its own space, Renovatés can leverage a physical location as a more substantive platform to gather and share.
Yet as KINETIC grew, so did the need for a dedicated, LGBTQ-owned-and-operated location for guests to get together.
Bunker presented itself as that location.
"This is a space that's 100% for the LGBTQ community and by the LGBTQ community," he says.
"Our goal," he says, "is to grow nightlife, to bring more talent and more tourists. We want to support the economic growth of the city, and know that LGBTQ patrons can help do that with Bunker."
What also sets Bunker apart is the live DJ sets that spin every night it's open. "You can expect production levels similar to venues that KINETIC was in," he says. "What is important to me is that it has unique music every night."
Bunker will source local, national, and international DJs representing various genres. Pop, house, circuit, and disco will all be featured. In the works is also Sunday "disco daddy" tea day-to-night party. Other events include a nightly 7-9 p.m. happy hour as a social lubricant for the rest of the evening, whether that's at Bunker or another location. Renovatés notes that he has strong relations with other gay bars in the city, and looks forward to being located within walking distance of many of them.
Renovatés says that drag and other entertainment are also in the works.
As for the actual space itself, "when I descended those stairs since I saw it as Tropicalia, the first thing I saw was beautiful concrete walls – that's why we went with the name. We embraced that."
"With Bunker, we've taken the interior down to its essentials and are rebuilding it exactly for what our community needs." He shied away from leaning in too hard on the underground aesthetic. While plenty of concrete delivers the bunker vibe, "where Bunker shines is bringing in murals, lighting, sound, and more. It represents the color and vibrance of community." The 11-foot ceilings certainly helped.
A custom-built, 600-pound steel door that "looks like it was blasted into the side of a mountain" welcomes partygoers. While inside is lots of steel and rock, it still has character. "It's like a '60s Cold War shelter made fabulous," he says. Lively murals by various artists are splashed across the space, with relaxed seating meant to be used earlier in the evening.
"Our goal is that every single night, someone local or visiting can get an incredible DJ and lighting experience in a safe space that's so important today," says Renovatés. Bunker is not only a place to dance, he notes, it is the embodiment of the community space that was so lacking.
As Bunker's website teases few details on the club, Renovatés hints that Instagram may be the platform for more information as the grand opening gets closer.
As soon as that concrete door lets guests in, Renovatés wants people to expect "a real playground with energy that's unlike anything else in D.C."