Judge denies bail for gay former College Park mayor
Court documents include graphic description of images in child porn allegations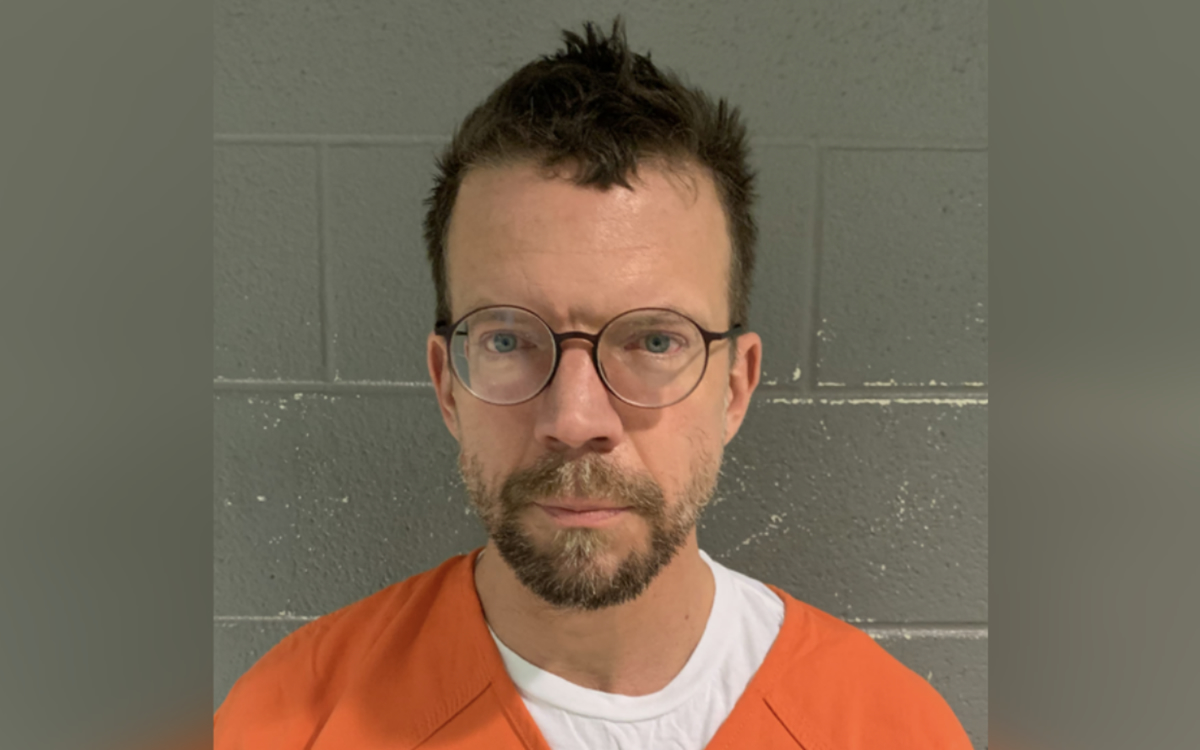 A Prince George's County District Court Judge on Monday, March 6, ordered gay former College Park, Md., Mayor Patrick Wojahn held in jail without bond following his arrest last week on 56 counts of possession and distribution of child pornography.
"His husband and mother were both in the courtroom and were crying and hugging after the decision was made," Channel 9 reporter Evan Koslof reported in an online post.
The denial of bond means Wojahn, 47, must remain in custody until at least March 31, when he is scheduled to appear for a preliminary hearing related to the charges against him, a clerk of the court told the Washington Blade.
In a development that shocked College Park officials and LGBTQ activists who knew and worked with Wojahn on LGBTQ rights issues for many years, Wojahn resigned as mayor on March 2, hours before his arrest and two days after Prince George's County Police Department investigators executed a search warrant at his College Park house.
In a statement released on the day of his arrest, police said they confiscated during the search multiple cell phones, a storage device, a tablet and a computer, which contained evidence that Wojahn allegedly had downloaded at least 56 videos or still images of child pornography. The statement said police charged him with 40 counts of possession of "child exploitative material" and 16 counts of distribution of "child exploitative material."
The statement said the investigation into the allegations remains open and active. Later on the day of his March 2 arrest, Prince George's County Police Chief Malik Aziz said at a press conference that authorities anticipate filing additional charges, but he declined to say what those charges might be.
In his letter of resignation, which College Park officials publicly released, Wojahn said he fully cooperated with police at the time they searched his home and he planned to cooperate further.
"While this investigation does not involve any official city business of any kind, it is in the best interests of our community that I step aside and not serve as a distraction," he stated in his resignation letter. "I am stepping away to deal with my own mental health," he wrote. "I ask that you continue to keep me and my family in your prayers."
In one of two detailed charging documents filed in court, Prince George's County Police Det. J. Spicer, the lead investigator in the case, states that at the time police executed their search of the Wojahn residence police read to him his Miranda Rights to remain silent, which Wojahn waived and provided police with a statement.
In his statement, according to Spicer, he confirmed what investigators found in their earlier search of online records that Wojahn allegedly downloaded files containing child porn videos and child porn mages on the app known as KiK under the disguised username of "skippy_md."
"He also indicated that when viewing these files, he 'may have passed it on,' indicating he has distributed files depicting child pornography to other persons," Det. Spicer states in the charging document.
In the same charging document, Spicer provides a one or two sentence description of what each of the 56 video or still image files that Wojahn allegedly downloaded, possessed, or distributed. Most of the detective's descriptions say the video or image show a "prepubescent male" engaging in sex with another "prepubescent male" or with an adult male. Other descriptions say the prepubescent male was engaging in masturbation.
In a separate statement of charges prepared by Spicer filed in the District Court of Maryland for Prince George's County, which is in Upper Marlboro, Wojahn is charged with 16 individual felony counts of knowingly possessing with the intent to distribute an image or a video that "depicts a minor engaged as a subject of sexual conduct."
Written next to each of the 16 charges, which bear a coded number for the specific video or image Wojahn allegedly distributed, is the potential penalty of 10 years in jail and/or a $25,000 fine.
The same document charges him with 40 individual misdemeanor counts of possession of videos or images "showing an individual under 16 years of age engaged in sexual conduct." The document shows that each of those charges carries a possible maximum sentence of five years in prison and/or a $2,500 fine.
If convicted on all 16 counts of possession with intent to distribute, Wojahn could theoretically be sentenced to 160 years in jail and/or a fine of $400,000. However, legal observers have said prosecutors in cases like this often extend a plea bargain offer with a reduced number of charges in exchange for a guilty plea.
Wojahn's attorney, David H. Moyse, has said it was too soon for him to comment on the case other than to reiterate that Wojahn "has been cooperating fully with law enforcement throughout this process and will continue to do so."
As Md. advances bill to fund gender-affirming care, LGBTQ advocates stress it will save lives
Trans Health Equity Act would impact state Medicaid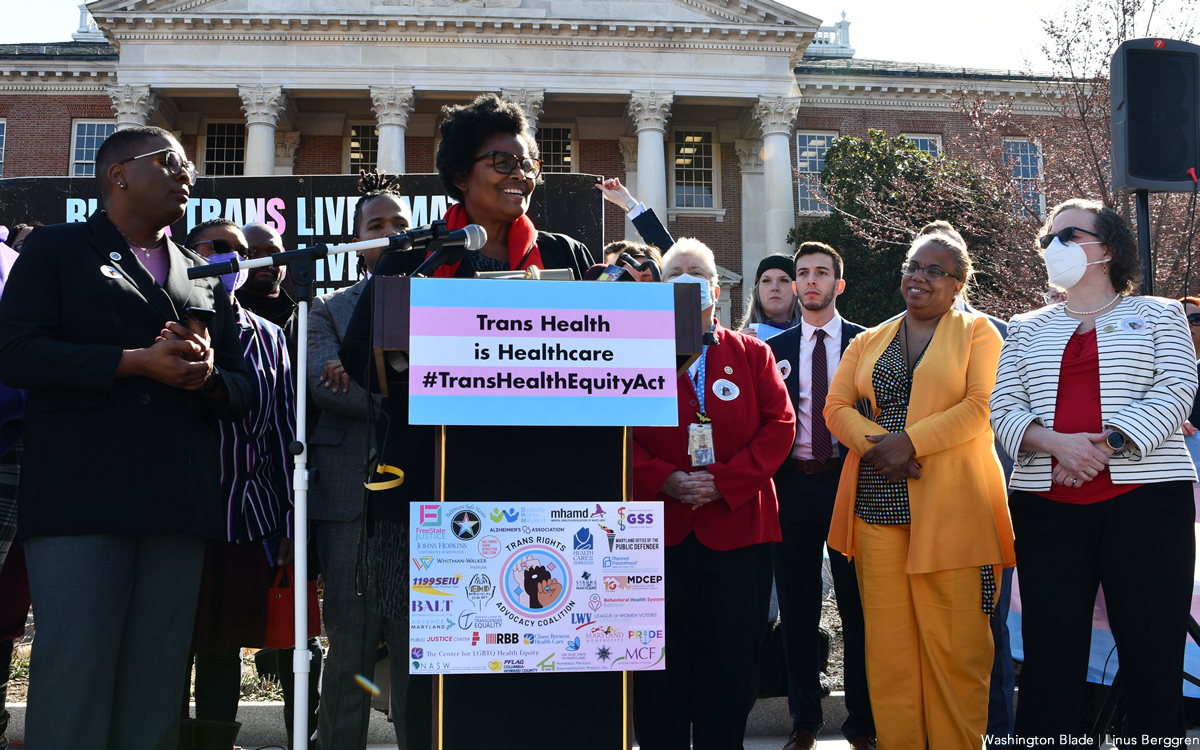 By John-John Williams IV | Shaylie Elliette wishes the Trans Health Equity Act that appears headed for final passage in the Maryland General Assembly would have been around seven years ago, when she turned 18. She believes that transitioning earlier in life would have eliminated years of torment, abuse and discrimination all linked to transphobia.
The rest of this article can be found on the Baltimore Banner website.
Md. Senate approves transgender rights bill
Maryland House of Delegates passed similar measure on Saturday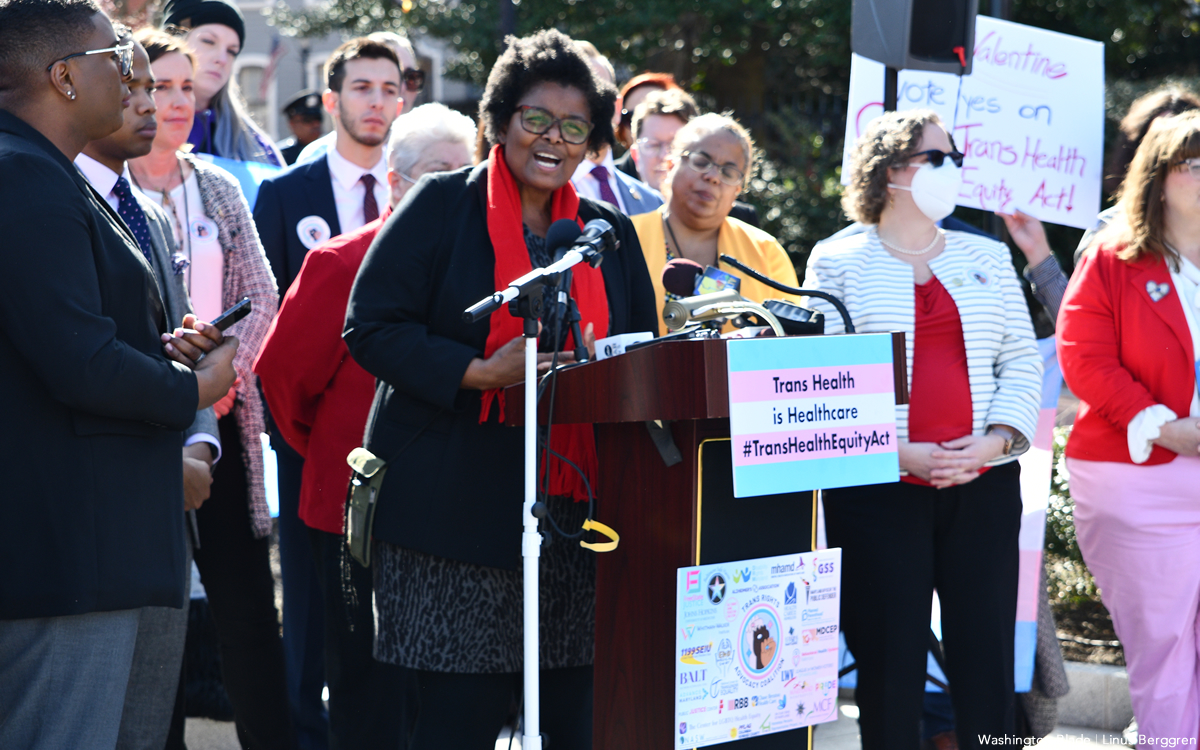 The Maryland Senate on Monday approved a bill that would require the state's Medicaid program to cover gender-affirming treatment for transgender people.
Senate Bill 460 or the Trans Health Equity Act passed by a 31-15 vote margin.
"Requiring, beginning on Jan. 1, 2023, the Maryland Medical Assistance Program to provide gender-affirming treatment in a nondiscriminatory manner; requiring that the gender-affirming treatment be assessed according to nondiscriminatory criteria that are consistent with current clinical standards; prohibiting the issuance of an adverse benefit determination related to gender-affirming treatment unless a certain experienced health care provider has reviewed and confirmed the appropriateness of the determination; etc," reads a summary of the bill.
The Maryland House of Delegates on Saturday passed a similar measure.
Md. House of Delegates approves transgender rights bill
State Medicaid program would be required to cover gender-affirming treatment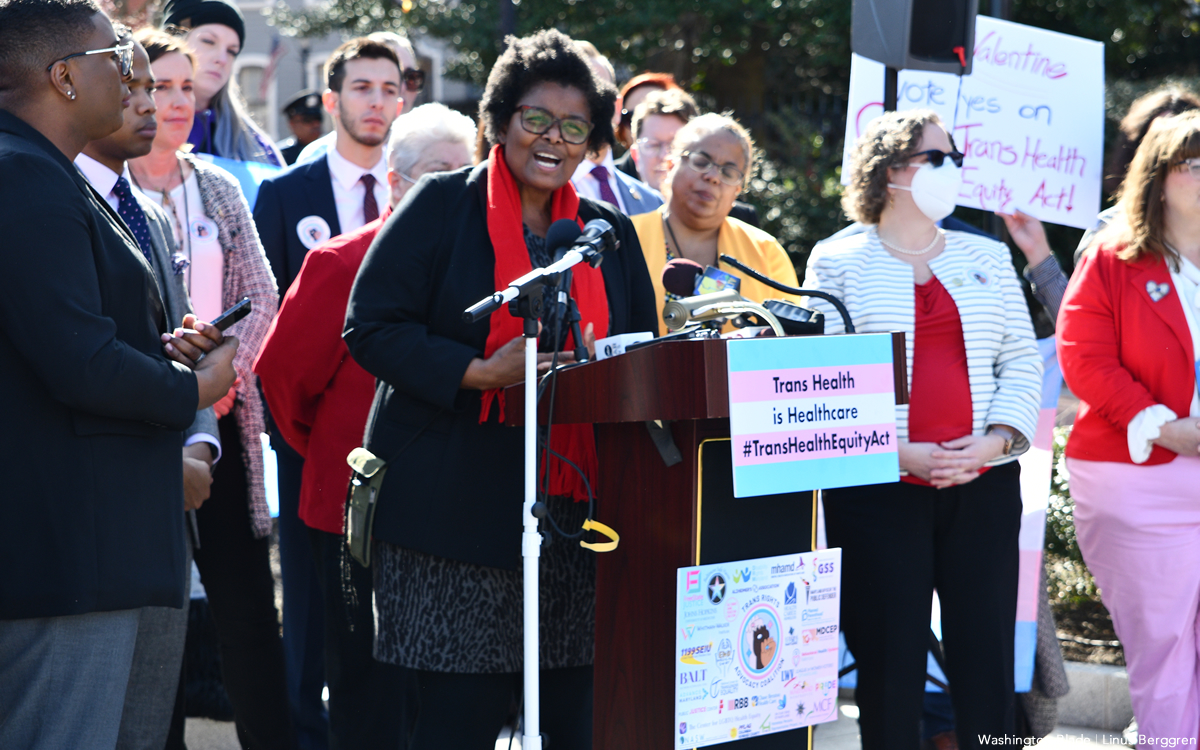 The Maryland House of Delegates on Saturday approved a bill that would require the state's Medicaid program to cover gender-affirming treatment for transgender people.
House Bill 283, or the Trans Health Equity Act, passed by a 93-37 vote margin. The measure now goes before the Maryland Senate.
"Proud that the MD House of Delegates passed the Trans Health Equity Act with such a strong majority," tweeted state Del. Anne Kaiser (D-Montgomery County), who introduced HB 283.
Proud that the MD House of Delegates passed the Trans Health Equity Act with such a strong majority. #TransHumanity pic.twitter.com/1E8MoDFQex

— Anne R. Kaiser (@DelegateKaiser) March 18, 2023