New initiative seeks to improve LGBTQ news coverage in India
Three media outlets launched Google News-backed project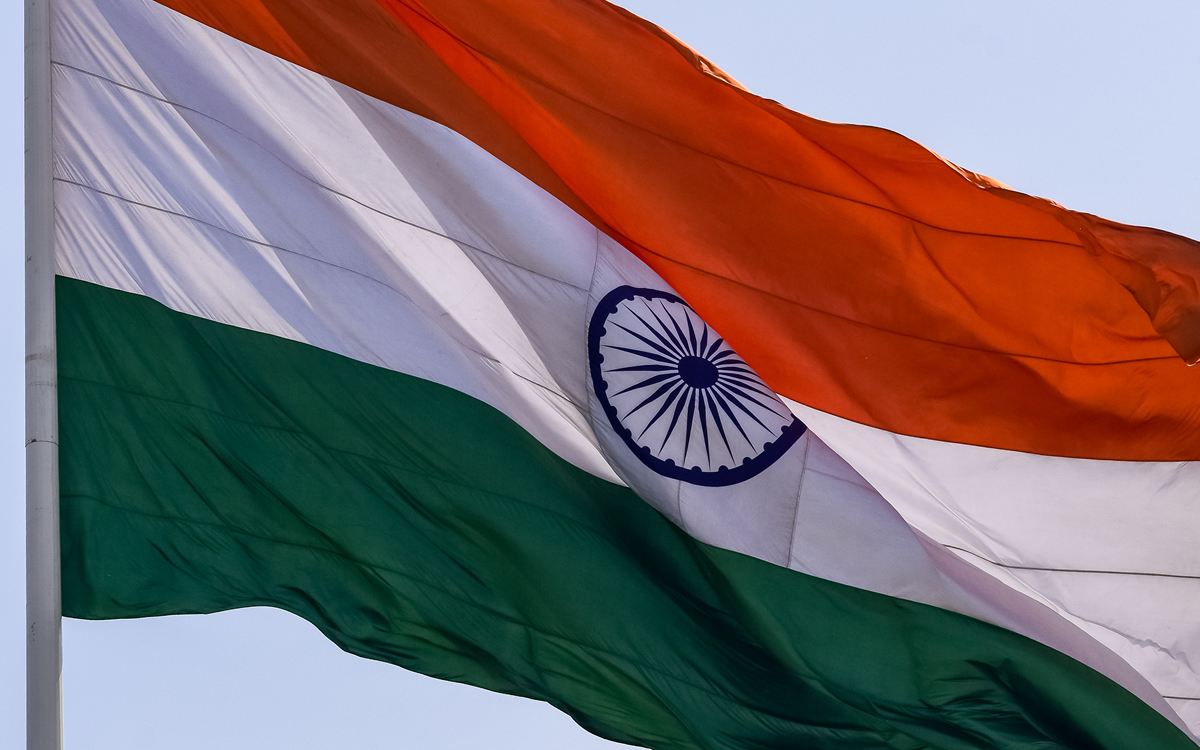 In journalism, words matter. They can heal, hurt or excite. Journalists report stories with facts and context that carries emotions and truth about an event.
The world is changing, and inclusion matters in the changing world. But what if, in the changing world, the journalists who report stories that shape our perspective about LGBTQ people do not use the appropriate terminology.
Three India-based news outlets, the News Minute, and partner organizations Queer Chennai Chronicles and queerbeat have started a new initiative to help Indian news media become more inclusive while covering LGBTQ stories.
The project will publish a guide, glossaries, workshops and fellowships for Indian journalists. The Google News Initiative is supporting the project in the country. According to the press release, the project will rollout in a phased manner, starting with the translation of the existing glossary of LGBTQ terms into local languages.
Mainstream newsrooms in India often misidentify LGBTQ people and use incorrect pronouns to describe them. They sometimes use inappropriate words to define an event that does not appropriately capture the emotions and events.
"It's not just about covering pride or violence, but across beats," Ragamalika Karthikeyan, editor of special projects and experiments at the News Minute, said at the virtual press conference while launching the project on Feb. 24. "How do we write about LGBTQIA+ with dignity and respect, how do we make sure that a person's personhood is maintained, how do we make sure that a community is not disrespected in the course of our journalism? How do we make sure that stories that are disrespectful and dehumanizing queer persons don't keep happening?"
In the next phase, the project will launch an LGBTQ media guide in six languages: English, Tamil, Malayalam, Kannada, Hindi and Marathi. The reference guide's goal is to help journalists use more appropriate words to more deeply and accurately cover stories about the LGBTQ community.
"I am yet to come across a journalist or a reporter who has had an issue with anyone being gay. I think the sensitivity comes in where it becomes a question of how to ask a question, so as not to offend," said Abhijit Iyer-Mitra, a prominent and openly gay Indian defense and foreign analyst who also writes for Dainik Bhaskar, a Hindi newspaper, and is a member of a political think tank. "Even in Hindi newspapers, because I write for Dainik Bhaskar I have not come across a lack of sensitivity. I describe it more as disinterest in LGBTQ issues, and that suits me perfectly fine. I do not want more people to be aware of it. It is much easier to fight when people are not aware of things and have not made up their minds about it."
The project also aims to start workshops for journalists in the country to sensitize and train them for covering LGBTQ issues more accurately and deeply. There are some fellowships also involved in the project for reporters interested in learning how to write LGBTQ stories sensitively.
"I think it is an applaudable initiative. We need to acknowledge the fact that vocabulary plays an important role in every news report, it is perhaps why time and again we have improvised. For example, in 2016, the Associated Press revised its style guide suggesting journalists to use 'crash, collision, or other terms' besides 'accident' in auto crash reporting (at least until culpability is proven)," said Heena Khandelwal, a journalist who is based in Mumbai. "Similarly, the initiative takes a step in ensuring that we use the terms/words/language that does not offend the community as well as empowers the vernacular reporters by looking for their alternatives in regional languages. The decision to turn it into a handbook will make it accessible to the journalist community at large."
Khandelwal, while talking to the Washington Blade, said that she believes that there is also a need for more LGBTQ journalists in the newsroom.
"We cannot ask a man to not write about women's issues, can we? Similarly, we cannot and must not ask heterosexual journalists to report about the LGBTQIA+ community and support the initiative by Newsminute so that it is done correctly. At the same time, we must include journalists from the LGBTQIA+ community to make our coverage more inclusive," said Khandelwal. "There are so many aspects to their daily lives, struggles as well as achievements that heterosexual journalists would have a limited understanding of and by covering them, they would be widening the horizon of us writers as well as readers. Their inclusion would also make newsrooms more vibrant and a publication's voice, not only when publishing a LGBTQIA+ story but otherwise as well, more inclusive."
Khandelwal has covered LGBTQ-specific stories for Daily News and Analysis (DNA), the fastest-growing English newspaper in Mumbai.
Ankush Kumar is a freelance reporter who has covered many stories for Washington and Los Angeles Blades from Iran, India and Singapore. He recently reported for the Daily Beast. He can be reached at mohitk@opiniondaily.news. He is on Twitter at @mohitkopinion.
Transgender woman from Kashmir makes her mark
Shoaib Khan has been in corporate India for 11 years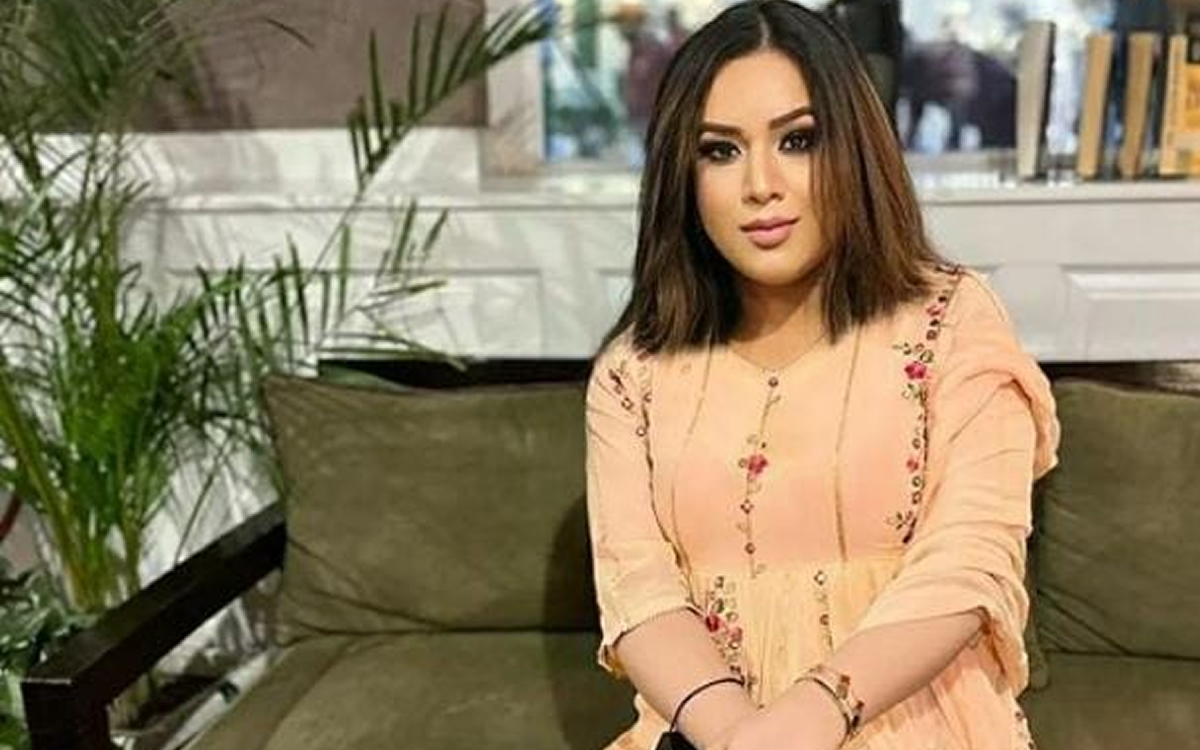 Kashmir, the crown of India, the world's largest democracy, has been the center of the flourishing of Hinduism, Islam, Buddhism and other religions. 
The transgender community since ancient times has had cultural roots in every state in India, including Kashmir, but a conservative society did not let the community spread its wings properly. Breaking all odds, Shoaib Khan finished her studies and became the first trans person from Kashmir to work in India's corporate world. 
Khan is a person who believes that people do not come out, but they feel the same from childhood. Her journey was never to come out, but she felt the same from her childhood.
"I was dependent on people, like my family, for lots of things," said Khan. "When I got the ability to stand by myself, when I was independent, I started behaving the way I wanted to and I started accepting the way I was from my childhood."
Before the India Supreme Court's historic ruling that struck down Section 377, a colonial-era law that criminalized consensual same-sex sexual relations in the country, talking about trans people was a taboo topic for many. 
Khan told the Washington Blade it was difficult to come out because trans people face ridicule and bullying. She believed that if one can have determination and confidence, the world starts to adjust and accept.
Khan also believes that family plays an important role, but her family's reaction was not good when she told them about herself. Khan told the Blade that since the family knows their own from childhood, it was not a surprise for them. She stood her ground, and she is still fighting for her rights in her social circle.
Through the Blade, Khan wants to encourage other families anywhere in the world to support their kids if they are from the LGBTQ and intersex community.
"At least do not deprive them of their basic human rights," said Khan. "Try to educate them, and if they gets any opportunity then these people will excel in multiple fields."
As a trans person, Khan's journey to get an education was not easy.
She faced humiliation, harassment and mental torture. When Khan was in seventh grade, someone bullied her, and when she went back home, she cried and counted the remaining days of school.
"I counted days that how many days I have to go to school to face this humiliation till 10th standard," said Khan, while talking about her childhood. "The journey was not easy."
Khan said society has a major role to play to make the lives of trans people easy. She urged her community to stay strong and connect to excel in life where they are accepted.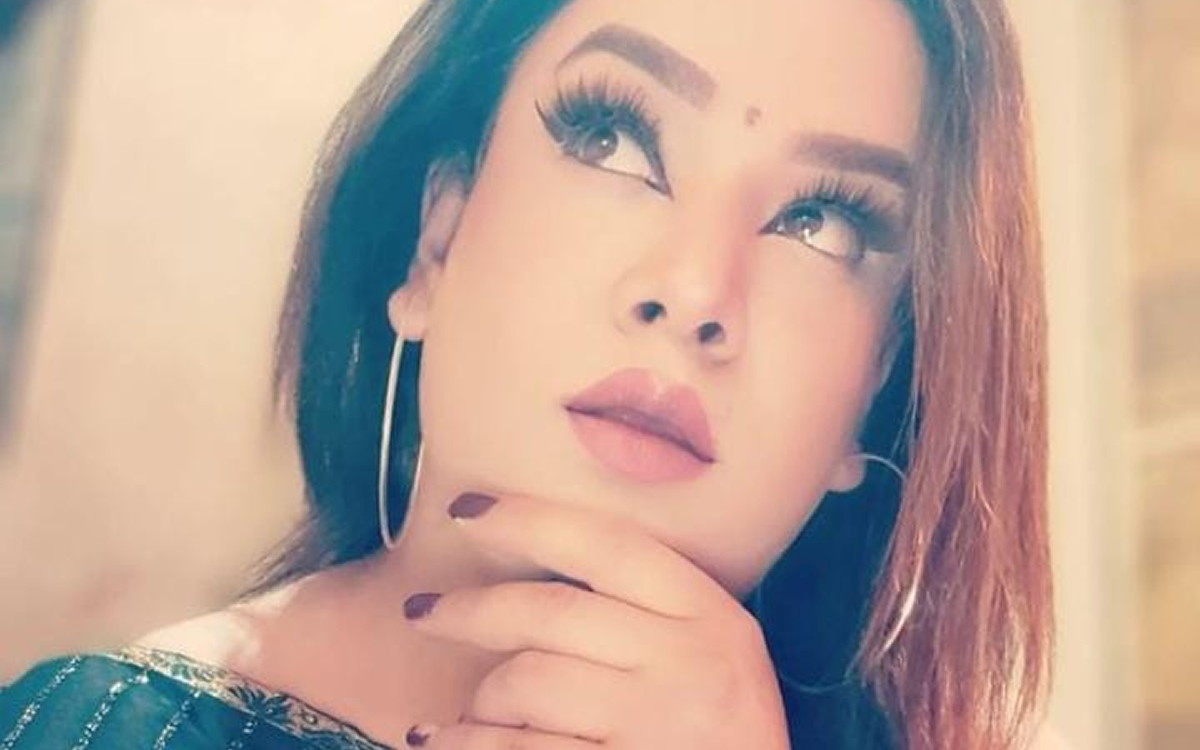 Khan has completed her bachelor's in commerce and master's in business administration with a specialization in human resources. She is currently working with a corporation in India.
While talking with the Blade, Khan said that India's trans community is facing a lot of discrimination, not only in Kashmir but around the country. Khan believes discrimination is present because of the lack of awareness about the community, but at the same time she believes the community is seeing improvements.
"Before decriminalization of homosexuality, there was no option to choose for gender other than male or female, but now if you go to the Aadhaar link (India's biometric ID card,) you have the option to choose between male, female and others," said Khan. "This is a great example in that our country is leading the improvements. Our country is behaving democratically, where people have the right to choose what they are."
Khan suggested the government should spread awareness about gender identity so that people know it is natural and people do not choose it.
While talking with the Blade, Khan thanked close friends and family who supported her throughout her journey. She said that many people have supported her, but some close ones made her competent enough to fight her way to where she is at.
"I would like to thank them for their unconditional love and support," said Khan. "They will be happy to see my work published, where I am talking about rights and standing for my community. That is a big achievement."
'Journey is not easy'
Khan has worked in the corporate world for 11 years.
She began her career in the airline industry before she entered the corporate sector. Khan said her experience in the airline industry was not as good as she expected because there was no sensitization about gender. She said corporate policies are not bad, but people should be sensitized before introducing someone from the LGBTQ community.
While talking about her previous experience, she said she was subjected to some harassment and humiliation. Although she raised her voice and actions were taken at the time, Khan said her current corporate journey has gone well, and she feels satisfied. 
She said other members of the LGBTQ and intersex community feel proud of what she has accomplished, and they say she is their representative from Kashmir.
"The journey is not easy," said Khan. "You can look on to the lives of where people from trans community or LGBTQ community have achieved success. Because they did not put themselves in a confined zone where they are subjected to humiliation only. So, they concentrated on education. I would like to give an important message to my community that you need to be educated, you need to have a light in your eyes, and where you can differentiate between right and wrong."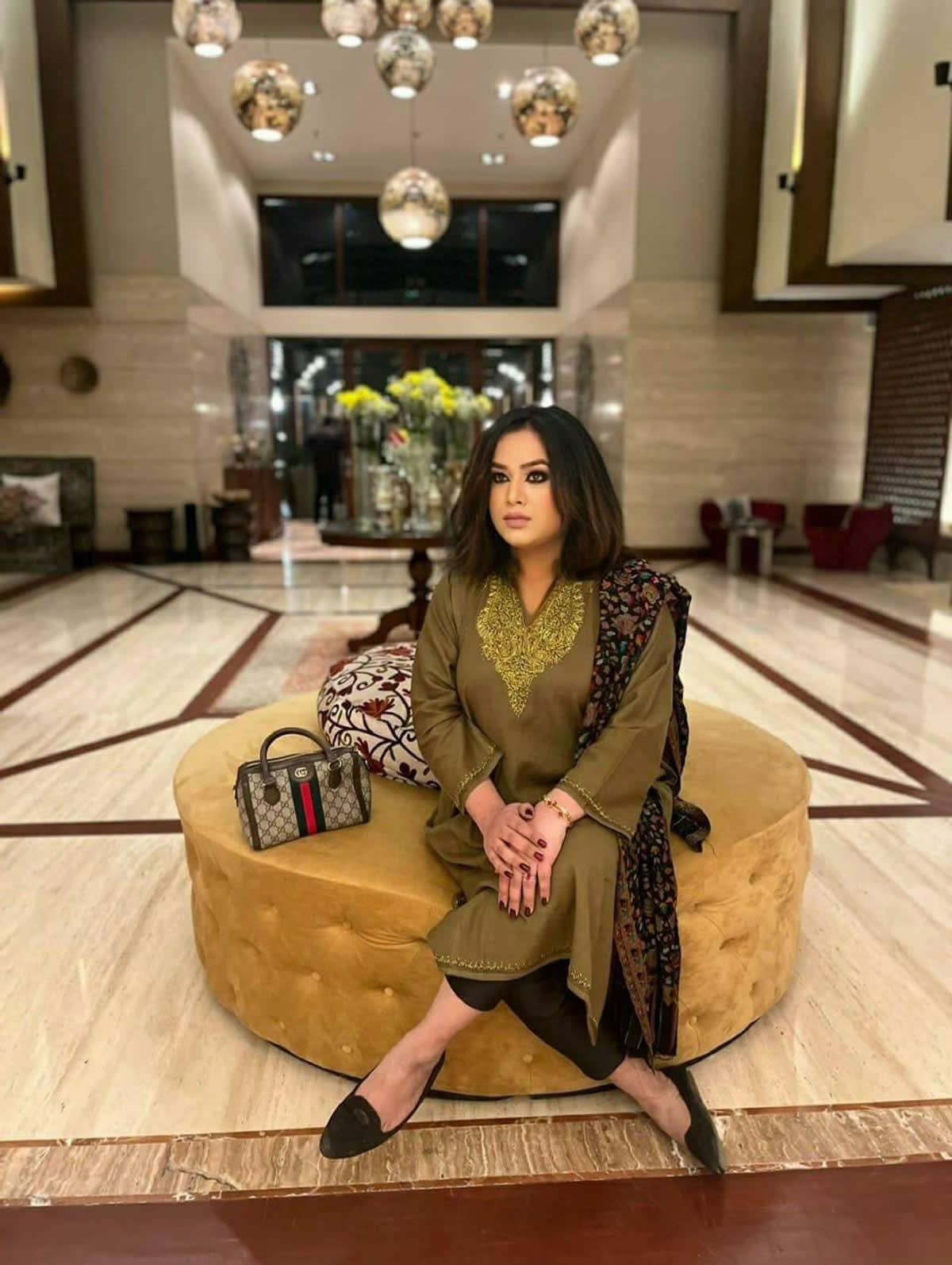 Ankush Kumar is a reporter who has covered many stories for Washington and Los Angeles Blades from Iran, India and Singapore. He recently reported for the Daily Beast. He can be reached at [email protected]. He is on Twitter at @mohitkopinion. 
Oral arguments in India Supreme Court marriage equality case end
It remains unclear when justices will issue ruling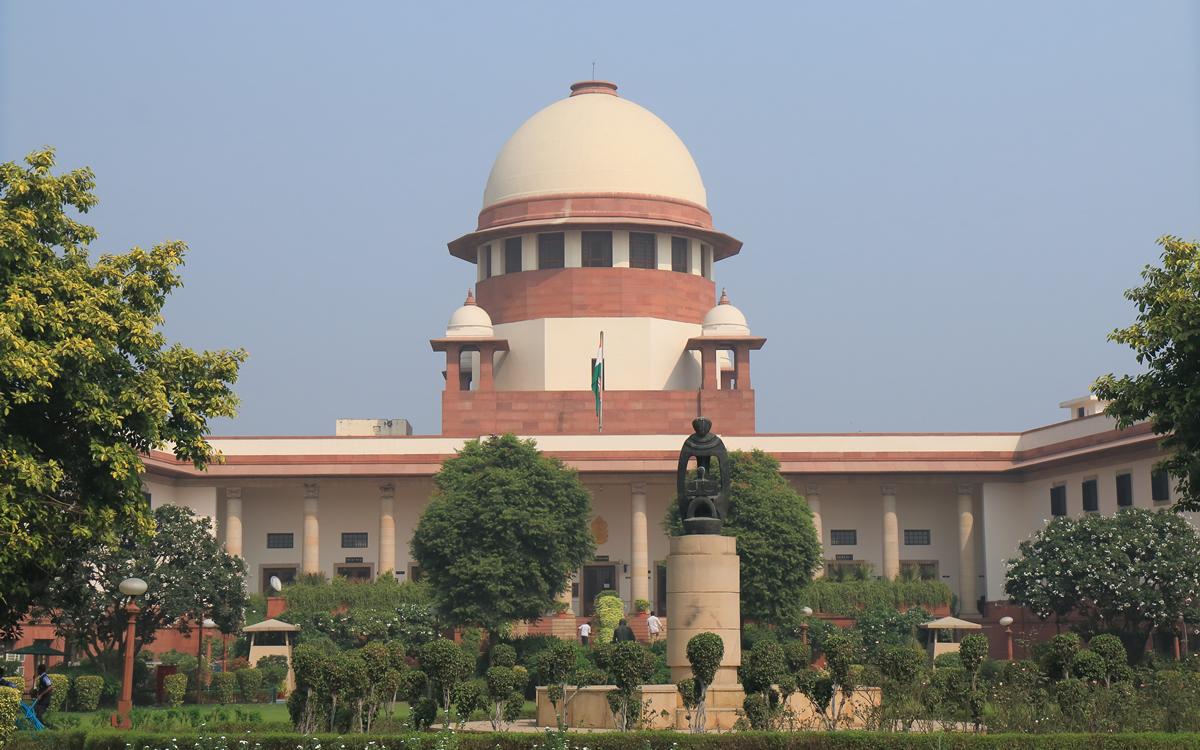 Oral arguments in the case that could extend marriage rights to same-sex couples in India ended in the country's Supreme Court on May 11.
The arguments began on April 18.
"We are persons of the same sex, and we have the same rights as like the heterosexual groups of the society this has been held so, and we need not reinvent the wheel and only stumbling block was Section 377, and our actions were subject to criminality, and now it is gone," said Mukul Rohtagi, a lawyer who represents the plaintiffs, in support of marriage equality. "If our rights are identical and then we should enjoy full array of rights as under Articles 14, 15 and 21."
The Indian government argued against extending marriage rights to same-sex couples.
"This court is dealing with a very complex subject having a profound social impact," said Solicitor General Tushar Mehta, who is the country's second-highest legal official, during the arguments. "All the questions in this case must be left to the Parliament."
It remains unclear when the court will issue its ruling.
Indian government argues against marriage equality
Landmark Supreme Court oral arguments to end on May 10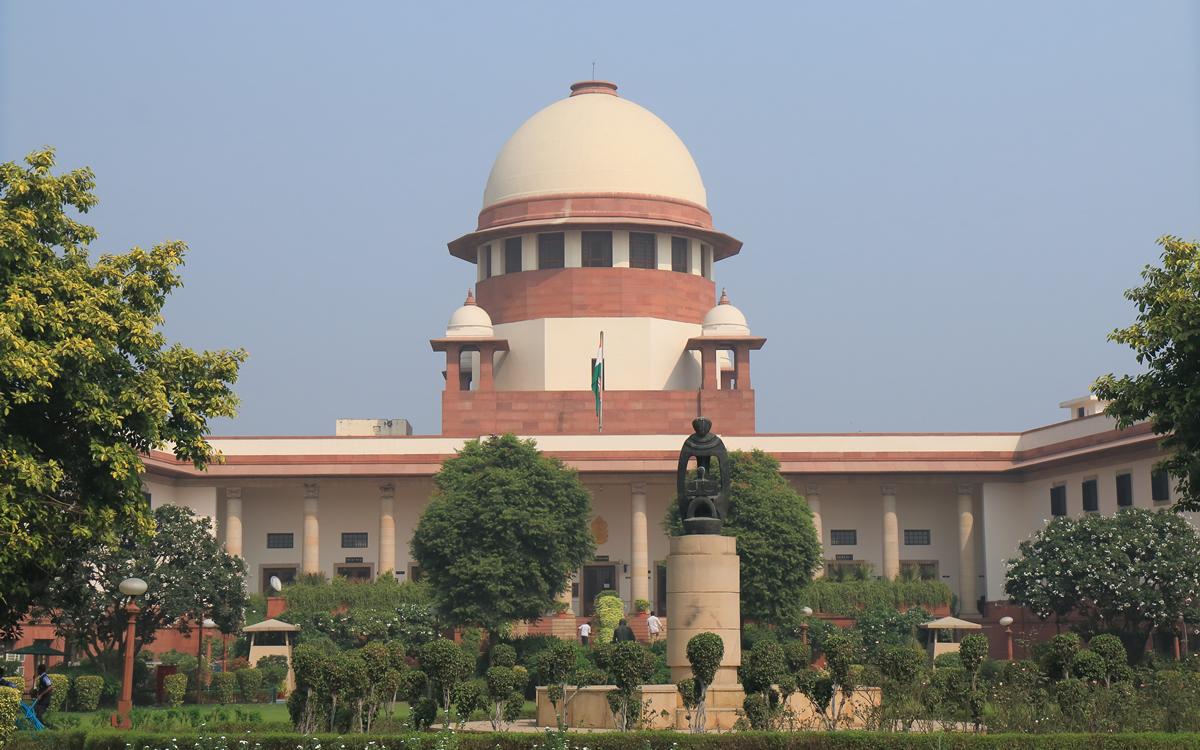 While India's national capital, New Delhi, was facing a heat wave on April 26, oral arguments in a case that could extend marriage rights to same-sex couples resumed in the country's Supreme Court.
Solicitor General Tushar Mehta argued on behalf of the Indian government.
"This court is dealing with a very complex subject having a profound social impact," said Mehta, who is the country's second-highest legal official. "All the questions in this case must be left to the Parliament."
Mehta, while arguing before a 5-judge panel headed by Chief Justice Dhananjaya Yeshwant Chandrachud, said the court in Navtej Singh Johar v. Union of India recognized the right to one's sexual orientation. Mehta further said the real question is who will determine what constitutes marriage and between who.
Navtej Singh Johar v. Union of India was the historic Supreme Court ruling that decriminalized homosexuality in the country in 2018.
Mehta, while arguing for the government, said there would be several unintended consequences for several laws is the Supreme Court rules in favor of marriage equality. He argued Parliament and civil society groups would need to debate the issue.
Mehta said that there is no stigma and legislative policy is clear in the Transgenders Act, where it is widely defined to include all genders. Mehta appealed to the Supreme Court to leave the matter of marriage equality to Parliament and argued the court may not be in a position to address the multiple situations that will arise because of adjudication.
"If they (LGBTQ) have a right how will it be regulated?," asked Mehta. There are several shades of the spectrum. It is not just gays, lesbians, etc."
Mehta also spoke about different genders.
He argued that if LGBTQ people are given recognition, that is unidentified, it may not correspond with Indian laws and it would be impossible to reconcile through a judgment. Mehta also referenced the Dobbs v. Jackson Women's Health Organization ruling in the U.S. that struck down the Roe v. Wade decision, but Chandrachud said the American Supreme Court ruling that determined a woman has no autonomy over her own body was the wrong judgment.
"We credit ourselves that we have gone far ahead than these, especially Dobbs v. Jackson Women's Health Organization," said Chandrachud. "For socially complex issues, leave it to the legislature, that point is well taken."
Mehta argued India's Special Marriage Act is for regulating interfaith and inter-caste marriages, but the law was always intended for heterosexual couples and not for same sex couples.
Justice Shripathi Ravindra Bhat immediately intervened and asked Mehta whether there was a marriage equality law anywhere in the world. He further said that perhaps there was no foundation for such a marriage to be recognized by law in 1956.
Mehta replied there was neither permissive nor prohibitive operation of law in India until 1956. Mehta on the hearing's sixth day gave a bizarre example to support his argument.
He asked the court to imagine a situation of incest. Chandrachud argued the example is far-fetched and sexual orientation, and autonomy cannot be exercised in all aspects of marriage.
"It cannot be argued that sexual orientation is so strong that incest be allowed," said Chandrachud.
Mehta also argued that extending marriage rights to same-sex couples would impact other laws that specifically address heterosexual marriages. He said that issues would arise across the country, and further highlighted it would be difficult to determine who the wife would be in a lesbian marriage and how she would receive rights — spousal support if she has no financial means to support herself and alimony in the case of divorce.
Justice Pamidighantam Sri Narasimha agreed and said it would be an impossible thing to do.
Chandrachud, while hearing Mehta's argument, noted three points that Mehta was trying to highlight: Adjudication would require substantial rewriting of Indian law, judicial interference in public policy and interference in personal law. The court cannot avoid the interplay between the Special Marriage Act and personal law.
Personal laws in India regulate marriage, divorce and child adoption for different religions. Hindus under personal laws have the Hindus Marriage Act of 1955, Muslims have the Muslim Personal Law (Shariat) Application Act of 1937, and Christians have the Indian Christian Marriage Act of 1872.
The Supreme Court also noted that extending marriage rights to same-sex couples falls under Parliament's domain, but the court's goal is to ensure ways to grant legal rights, social and other benefits to same sex couples without the label of marriage.
Mehta during Wednesday's hearing shocked the country when he said the government is ready to address marriage rights for same-sex couples by forming a committee that a Cabinet secretary will head.
"(The) issue was some genuine human concerns, and discussion was if something can be done administratively," said Mehta.
Chandrachud quickly suggested that Attorney General R. Venkataraman and Mehta should meet with the plaintiffs' lawyers to frame the issue.
"The conceptual domain requires legislative changes, and it is completely beyond our domain," said Chandrachud. "So we have to see how we frame the conceptual doctrine. Somethings can be done administratively, something can be changed by subordinate legislation, and the third is recognition for the same sex marriage. So we are saying we will decide this issue as a concept, but the govt taking one step forward will be to recognize the cohabitation of same sex couples, which will be a big step."
Venkataramani began his arguments before the Supreme Court once Mehta concluded.
Venkataramani said that Special Marriage Act is only a law about the institution of marriage and does not create the institution of marriage itself, and that is why it is not discriminatory legislation. Lawyer Rakesh Dwivedi argued on behalf of one of the litigants who opposes marriage equality, and questioned whether there is a fundamental right to marriage in India.
"Is there fundamental right to recognition of marriage?," asked Dwivedi, while arguing against marriage equality. "Is there a fundamental right to equality in the marriage of heterosexuals? can this be made permissible by the variety of amendments?"
Bhat asked Dwivedi whether the word spouse diminishes the meaning of husband and wife.
"We say I take you as a husband and take you as a wife," said Dwivedi. "How can we say I take you as my spouse."
Dwivedi also argued that the case requires social accommodation, and Parliament is in the position to decide how to take the step, when to take it and what lays ahead. He argued that India's social fabric would break apart if the Supreme Court rules in favor of marriage equality.
Homosexuality is 'offensive' to Indian values
A group of former judges, former Indian Police Services officers, and former bureaucrats wrote an open letter to Indian President Droupadi Murmu. They asked her to intervene in order to "save" Indian cultural traditions, religious tenets and social values.
"If we revise the law to make same-sex union rational, acceptable, or moral, it will open the doors to same-sex culture. Our society and culture do not accept same-sex behavioral institution because it is offensive to our values, besides being irrational and unnatural," the letter reads. "It is widely appreciated that same-sex relationship cannot create long-term or stable institutions; and if they are allowed to adopt children, they cannot maintain stable and long-lasting relationships with their families, parents, relatives and partners. The health and future of such children will be severely compromised."
The Supreme Court Bar Association in an April 28 resolution said it was highly inappropriate of the Bar Council of India to oppose the marriage equality hearing, because the Supreme Court has the right to decide whether it should adjudicate the issue or leave it to Parliament.
The Washington Blade on April 24 reported that the Bar Council of India, a statutory body that regulates legal practices and education in the country, held a joint meeting with all of the country's state Bar Councils and passed a resolution concerning marriage equality. The Bar Council of India has requested the Supreme Court leave the issue of marriage equality for legislative consideration.
The Supreme Court will resume hearing on May 10 for final arguments from Mehta and additional considerations from the plaintiffs.
Ankush Kumar is a reporter who has covered many stories for Washington and Los Angeles Blades from Iran, India and Singapore. He recently reported for the Daily Beast. He can be reached at [email protected]. He is on Twitter at @mohitkopinion.