LGBTQ, intersex activists in India prepare for marriage equality ruling
Country's Supreme Court has agreed to hear multiple cases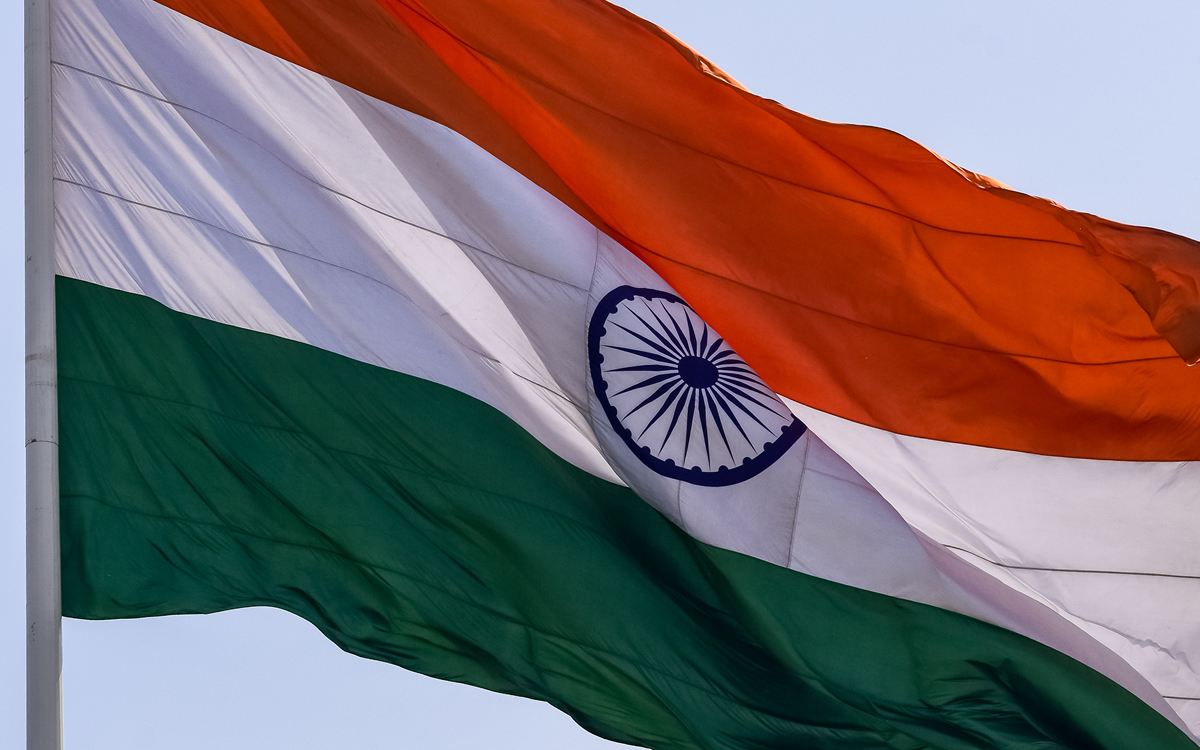 The world's largest democracy is preparing to extend marriage rights to same-sex couples through the Indian Supreme Court.
The highest court of the land on Jan. 6 transferred to itself all marriage equality petitions that had been pending before other courts.
Two same-sex couples on Nov. 14, 2022, filed a petition before the Supreme Court seeking legal recognition of same-sex marriages. The first petitioners are Supriyo Chakraborty and Abhay Dang, while the second couple is Parth Phiroze Merhotra and Uday Raj Anand.
The petitioners argued before the Supreme Court that marriage only between "male" and "female" discriminates against same-sex couples by denying them adoption, employment, retirement and other benefits. The petitioners have requested the law be declared unconstitutional.
Justices D. Y. Chandrachud and Hima Kohli after they heard the petitioners ordered the federal government to respond to their petition. Lawyers on Jan. 3 asked the Supreme Court to transfer two similar cases from the Delhi and Kerala High Courts. The Supreme Court agreed to the request and transferred nine marriage equality cases to its jurisdiction.
The Supreme Court in 2018 struck down the colonial-era law that criminalized homosexuality.
While delivering the judgment in 2018, Chandrachud said that the case is much more than decriminalizing a provision.
"It is about an aspiration to realize constitutional rights and equal existence of LGBT community as other citizens," he said.
Activists and the LGBTQ and intersex community are expecting the Supreme Court to issue a favorable ruling.
Rashtriya Swayamsevak Sangh (RSS), one of the world's largest voluntary organizations and Prime Minister Narendra Modi's Bharatiya Janata Party's parent organization, has come out in support of the LGBTQ and intersex community, even though the organization is considered conservative, RSS Chief Mohan Bhagwat in an interview with "Organizer and Panchjanya," the organization's magazine, said that the LGBTQ community too should have the right to privacy, and the organization will have to promote this view.
"People with such proclivities have always been there; for as long as humans have existed," said Bhagwat. "This is biological, a mode of life. We want them to have their own private space and to feel that they, too, are a part of the society. This is such a simple issue. We will have to promote this view because all other ways of resolving it will be futile."
RSS is an organization that supports Indian culture and values.
It runs 20,000 schools in the country and promotes free education for poor neighborhoods. RSS volunteers carried out relief efforts during last year's flood in Assam state, and ran a rescue operation in Modi's home state of Gujarat when an earthquake killed more than 20,000 people.
Tinesh Chopade, associate director of advocacy for the Humsafar Trust, told the Washington Blade he is positive and hopeful of the upcoming ruling
"Justice Chandrachud is very positive towards protecting the rights of the LGBTQ community," said Chopade. "It's just we should be mindful of the technicality of the judgement as the court has asked government response of the case."
Chopade also talked about Bhagwat's statement.
Chopade said it is a good sign because RSS was against homosexuality when the Supreme Court decriminalized it. Chopade added he strongly believes Sangh's statement could have a positive impact on Indian society.
"RSS has a large following in society, so definitely the chief's statement would help change the attitude of the individuals towards the community," Chopade told the Blade. "If we have a conversation as a community with them (RSS), then we will be more than happy to engage, not only with the chief (justice) but also with other workers to see how we can work together. We definitely see that as positive towards the influencing the larger society."
Chopade further highlighted how the LGBTQ and intersex community is preparing for the Supreme Court's expected ruling. He said that even though it has little control over the decision, the community is hopeful.
"As a community-based organization, our job is to prepare the community on the ground for such legal proceedings. We have so many beautifully written judgments in past by the Supreme Court of India, but when it comes to implementation, that's the challenge," said Chopade. "We can prepare the community for the responses or implementation. For example, if tomorrow we have marriage equality, then as an LGBTQ organization, our job is to disperse the judgment."
A spokesperson of the Sappho for Equality, an LGBTQ and intersex organization based in the Indian state of West Bengal, told the Blade that equality must extend to all the spheres of life, including the home, workplace, and public spaces for the LGBTQ and intersex community.
Decriminalizing homosexuality, according to Sappho for Equality, is not enough.
"We deserve all the rights and privileges that people who are at the center of society receive through legal recognition of their interpersonal relationships such as marriage," said the Sappho for Equality spokesperson. "With the help of various queer-trans* activists and leaders, we are trying to bring to the surface the lived realities of many queer-trans* couples from across the country who've had to fight with their (birth) families as well as the legal institutions at the cost of their mental, physical, social health and wellbeing. Marriage equality is an absolute necessity of the hour as it lies in the fact that many queer-trans individuals who come from multifarious intersectional backgrounds will at least be able to tell their (birth) families about the legal recognition of their relationships which ensures security."
Ankush Kumar is a freelance reporter who has covered many stories for Washington and Los Angeles Blades from Iran, India and Singapore. He recently reported for the Daily Beast. He can be reached at [email protected]. He is on Twitter at @mohitkopinion.
New initiative seeks to improve LGBTQ news coverage in India
Three media outlets launched Google News-backed project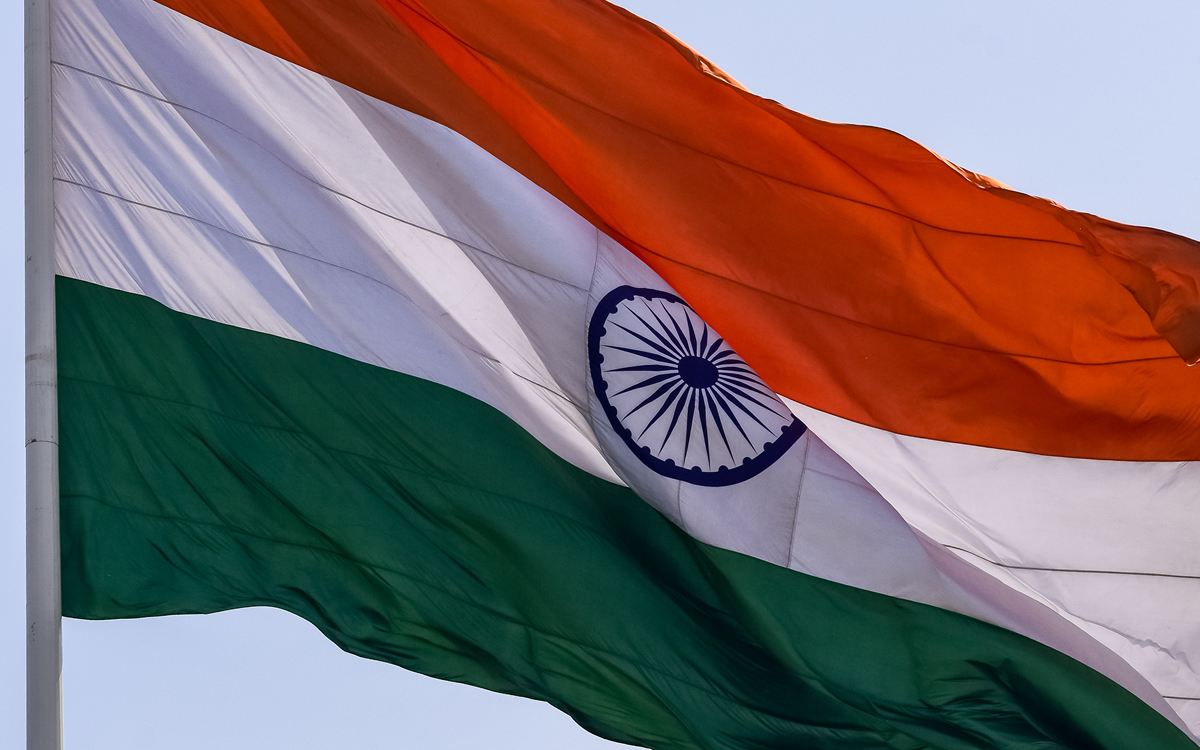 In journalism, words matter. They can heal, hurt or excite. Journalists report stories with facts and context that carries emotions and truth about an event.
The world is changing, and inclusion matters in the changing world. But what if, in the changing world, the journalists who report stories that shape our perspective about LGBTQ people do not use the appropriate terminology.
Three India-based news outlets, the News Minute, and partner organizations Queer Chennai Chronicles and queerbeat have started a new initiative to help Indian news media become more inclusive while covering LGBTQ stories.
The project will publish a guide, glossaries, workshops and fellowships for Indian journalists. The Google News Initiative is supporting the project in the country. According to the press release, the project will rollout in a phased manner, starting with the translation of the existing glossary of LGBTQ terms into local languages.
Mainstream newsrooms in India often misidentify LGBTQ people and use incorrect pronouns to describe them. They sometimes use inappropriate words to define an event that does not appropriately capture the emotions and events.
"It's not just about covering pride or violence, but across beats," Ragamalika Karthikeyan, editor of special projects and experiments at the News Minute, said at the virtual press conference while launching the project on Feb. 24. "How do we write about LGBTQIA+ with dignity and respect, how do we make sure that a person's personhood is maintained, how do we make sure that a community is not disrespected in the course of our journalism? How do we make sure that stories that are disrespectful and dehumanizing queer persons don't keep happening?"
In the next phase, the project will launch an LGBTQ media guide in six languages: English, Tamil, Malayalam, Kannada, Hindi and Marathi. The reference guide's goal is to help journalists use more appropriate words to more deeply and accurately cover stories about the LGBTQ community.
"I am yet to come across a journalist or a reporter who has had an issue with anyone being gay. I think the sensitivity comes in where it becomes a question of how to ask a question, so as not to offend," said Abhijit Iyer-Mitra, a prominent and openly gay Indian defense and foreign analyst who also writes for Dainik Bhaskar, a Hindi newspaper, and is a member of a political think tank. "Even in Hindi newspapers, because I write for Dainik Bhaskar I have not come across a lack of sensitivity. I describe it more as disinterest in LGBTQ issues, and that suits me perfectly fine. I do not want more people to be aware of it. It is much easier to fight when people are not aware of things and have not made up their minds about it."
The project also aims to start workshops for journalists in the country to sensitize and train them for covering LGBTQ issues more accurately and deeply. There are some fellowships also involved in the project for reporters interested in learning how to write LGBTQ stories sensitively.
"I think it is an applaudable initiative. We need to acknowledge the fact that vocabulary plays an important role in every news report, it is perhaps why time and again we have improvised. For example, in 2016, the Associated Press revised its style guide suggesting journalists to use 'crash, collision, or other terms' besides 'accident' in auto crash reporting (at least until culpability is proven)," said Heena Khandelwal, a journalist who is based in Mumbai. "Similarly, the initiative takes a step in ensuring that we use the terms/words/language that does not offend the community as well as empowers the vernacular reporters by looking for their alternatives in regional languages. The decision to turn it into a handbook will make it accessible to the journalist community at large."
Khandelwal, while talking to the Washington Blade, said that she believes that there is also a need for more LGBTQ journalists in the newsroom.
"We cannot ask a man to not write about women's issues, can we? Similarly, we cannot and must not ask heterosexual journalists to report about the LGBTQIA+ community and support the initiative by Newsminute so that it is done correctly. At the same time, we must include journalists from the LGBTQIA+ community to make our coverage more inclusive," said Khandelwal. "There are so many aspects to their daily lives, struggles as well as achievements that heterosexual journalists would have a limited understanding of and by covering them, they would be widening the horizon of us writers as well as readers. Their inclusion would also make newsrooms more vibrant and a publication's voice, not only when publishing a LGBTQIA+ story but otherwise as well, more inclusive."
Khandelwal has covered LGBTQ-specific stories for Daily News and Analysis (DNA), the fastest-growing English newspaper in Mumbai.
Ankush Kumar is a freelance reporter who has covered many stories for Washington and Los Angeles Blades from Iran, India and Singapore. He recently reported for the Daily Beast. He can be reached at [email protected]opiniondaily.news. He is on Twitter at @mohitkopinion.
Transgender woman elected to Delhi City Council
Bobby Kinner is a member of the Aam Aadmi Party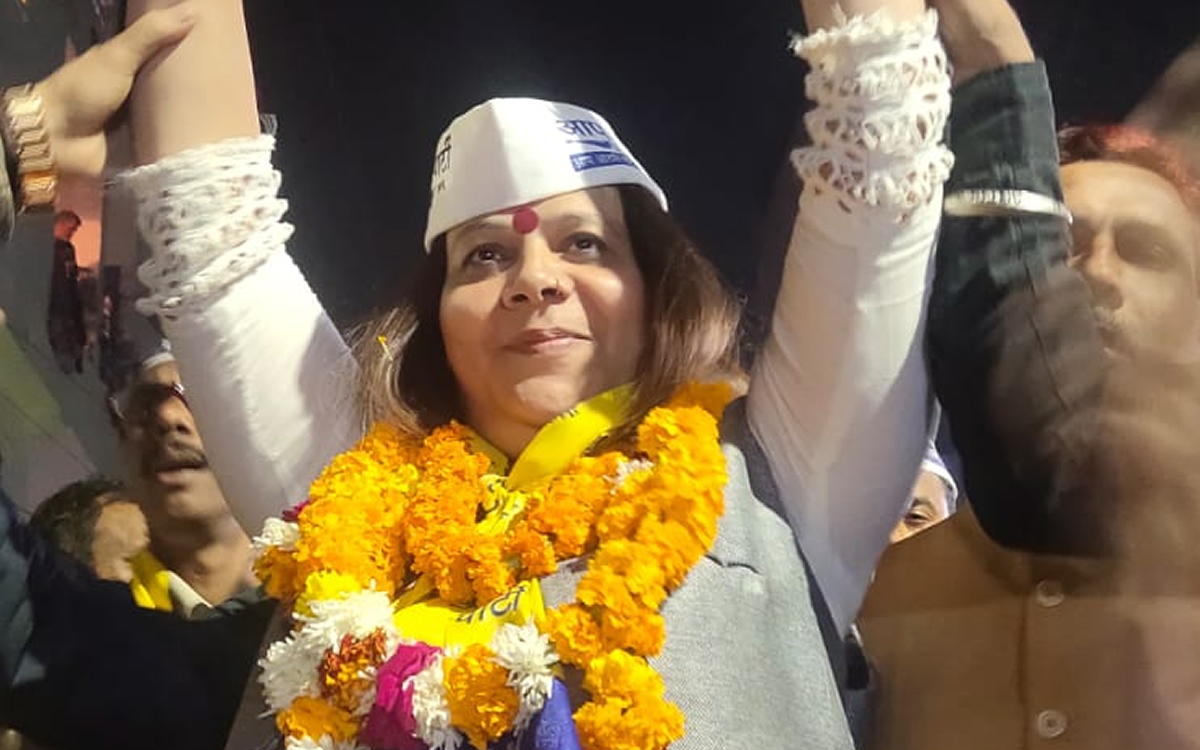 The Indian Supreme Court in 2014 issued a landmark ruling that recognized transgender people as a third gender, and not as a medical or social issue but a human rights issue. This decision paved the way for legislation — the Transgender Persons (Protection of Rights) Act — that came in 2019.
The law prohibits discrimination against trans people in education, health, employment and access to services. And India's national capital, Delhi, at the end of 2022 elected its first trans city councilperson.
On Dec. 7, when the country woke up to watch the results of a high stakes election in Delhi in which the incumbent government, Bhartiya Janta Party, after ruling for 15 years, was in a tight race with the Aam Aadmi Party. The AAP's Bobby Kinner, a trans woman, won in Sultanpuri-A ward, defeating BJP's Ekta Jatav and the Indian National Congress's Varuna Dhaka.
While talking with the Washington Blade, Kinner said that before joining politics, she was running a non-governmental organization that helped women in Delhi who faced abuse from their in-laws and poor widows. Kinner also said she made all the arrangements with her own money for the weddings of about 100 poor girls in Delhi.
Kinner distributes rice and other food supplies to poor women and men in her area every month.
While recollecting memories from her old work, she said she used to bless people with the birth of babies, marriages and opening ceremonies of shops, and in return, people paid her money. But she said that she used all those money for the social welfare of the poor.
Trans women in India for centuries have lived under extreme poverty and social isolation.
Trans women locally are called 'kinner' and they often dance and sing songs at weddings, birth and other auspicious ceremonies. They bless people, and people, in return, pay money. The trans community has faced discrimination for centuries in the country and is considered to be marginalized. But after Parliament passed the 2019 law, things are changing for the community.
Kinner said she has always participated in social work. Remembering 2011, when the Indian National Congress was ruling the country and was facing corruption charges and a massive anti-corruption campaign led by Anna Hazare, Kinner said that she also participated in that campaign. When the campaign ended current, Delhi Chief Minister Arvind Kejriwal formed his political party: The AAP.
Kinner later joined AAP.
She said she was already doing social work for the poor without any outside donations. So, if she gets political power, she can impact many marginalized people with positive change.
"I have faced many problems to reach where I am at today," Kinner told the Blade. "I do not think that heterosexual people face such problems as I have faced. People have taunted me. I have cried many times. People have told me that you are a 'kinner' (trans woman.) How can you serve the people? People have told me that your only work is to sing and dance at weddings and the birth of a newborn."
She did not give up, even after she faced so much discrimination and taunting from the largely conservative society. She accepted the challenge and fought against powerful and experienced politicians.
"Is it necessary that if I am a 'kinner,' I cannot do what others can?" said Kinner with pain in her voice. "There should be a sense of serving people and those who need. If someone has these things, anyone can become a politician."
Kinner said she has received threats from local politicians after her election. She said the local male politicians feel jealous as to how can a trans woman defeat a man. She said local leaders are jealous, and someone even tried to kill her by shooting at her home when she was inside.
Kinder said she is grateful to Kejriwal for the opportunity to fight the election. She wants to work extensively as a counselor in her area and help her people.
"I thank the honorable Supreme Court of India for the opportunity that I got today because of the ruling in favor of LGBTQ community," said Kinner. " I wish every member of LGBTQ community work for the society."
Ankush Kumar is a freelance reporter who has covered many stories for Washington and Los Angeles Blades from Iran, India and Singapore. He recently reported for the Daily Beast. He can be reached at [email protected] He is on Twitter at @mohitkopinion.
Kolkata school club promotes acceptance of LGBTQ, intersex students
Prism began with 21 members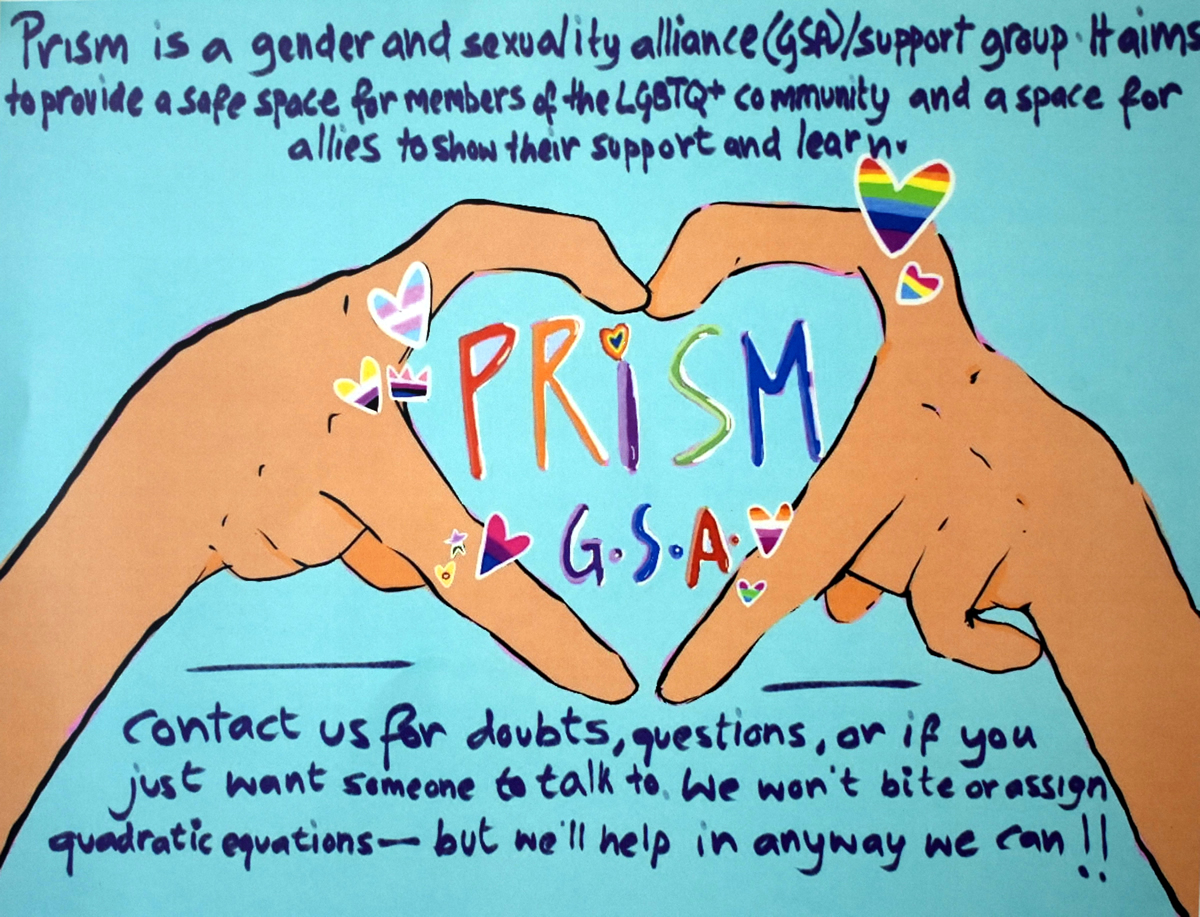 A handmade poster appeared on a school noticeboard at the Calcutta International School in Kolkata, the capital city of India's West Bengal state.
"Prism is a gender and a sexuality alliance. It aims to provide a safe space for the members of the LGBTQ+ community and a space for allies to show support and learn," it reads. "Contact us for doubts, questions or if you just want someone to talk to. We won't bite or assign quadratic equations — but we'll help in any way possible."
It is one of those rare moments in the country when a school starts a movement to provide visibility for the LGBTQ and intersex community and creates awareness among school-age children.
Sara and Vashudah, who have now graduated from the Calcutta International School, before the pandemic started Prism, a support group that supports and provide safe space to LGBTQ and intersex students. 
The group died out because of the pandemic, but it was reborn this year and started to provide a safe space for LGBTQ and intersex students.
Group aims to spread awareness, sensitivity
Prism started with 21 members and is and reached up to 40 members in 2022. Prism members have held one assembly and talked to the students inside and outside of the classrooms without forcing anyone to come out.
"GSA was created to provide safe space to LGBTQ+ students and for those students who want to be an ally. The main goal is to give a feeling of community within school space, where they can open up and explore their identity as well," said Prism President Abonti Mukherjee while talking to the Washington Blade. "We want to do (assemblies,) sensitize and do workshops with students."
"This term, we have been able to do one session with eighth graders on allyship and Prism, in general," added Mukherjee. "We aim to do more because many students are insensitive toward these issues or do not know enough, which makes them hostile toward LGBTQ students. Even for those who are part of community, if they do not have sense of community or supportive teachers or students who can relate to them, it becomes a place where they would not want to come every day, and they do not have accepting home either."
Mukherjee told the Blade that when the group held an assembly with other students at the school, she realized that many of them are confused and provided politically correct answers about the LGBTQ and intersex community. Mukherjee also said the group gets positive feedback from the students as well.
While talking about her experience, she said that a few high schoolers visited her and showed their willingness to join the group. But according to Mukherjee, the group does not let many students become members because there is concern about those parents who resist such an initiative.
The purpose of the group is to provide a safe space for those students who do not have an accepting home. Mukherjee also talked about a misconception about GSA — that the platform is not a club, but a support group and everyone should be able to join it. She invites any LGBTQ and intersex organization or individual who wants to collaborate with Prism to contact them via Prism's Instagram page.
Prism has two teachers as advisors.
Abonti said the group in 2023 wants to organize events to spread awareness about same-sex relationships on Valentine's Day. Archi Shah, Prism's social media administrator and a member of the group, also talked with the Blade.
Shah said Prism's main goal is to promote empathy and tolerance, and it's less about trying to impose a certain ideology. Shah recognizes the group cannot eliminate homophobia overnight in a conservative society, but she believes it is crucial to eliminate the stigma around the LGBTQ and intersex community.
Shah has been a part of Prism as an ally and a member ever since it started when she was in eighth grade.
"I am in charge of the social media page of Prism. We have posters around the school in which we have provided contact of the members, and an Instagram page, they can contact if they have any information or just wants to talk to someone," said Shah. "This is a very important thing, because not many schools have such things right now."
Rohani, another Prism member, while talking to the Blade said that she has been a member of the group for the last four years.
She said the idea of forming Prism was to provide a safe space for LGBTQ and intersex children with membership not limited only to LGBTQ and intersex people, but to create a space where all allies can join to provide a sense of safety and acceptance for LGBTQ and intersex students. She also said she was very young when she joined the group and knew nothing about the LGBTQ and intersex community. When Rohani joined the group, however, she tried to extend her support as an ally and learn about the community.
Calcutta International School Principal Tina Servaia told the Blade the inspiration behind Prism arose several years ago when the school learned that some students were struggling with their gender identity and sexual orientation.
"We realized that some of their classmates did not accept them and wanted to change that," said Servaia. "Inclusion and acceptance is a very important part of our school ethos, and we felt that needed to extend to gender issues as well."
It is sometimes difficult to make other parents understand these changes because Indian society remains largely conservative, but the Calcutta International School has managed to encourage everyone to support them. Servaia said parents understand Prism is an important part of her school's culture, and they appreciate it provides students an opportunity to explore their identity and a safe space.
On Feb. 24, 2022, a teenage student of Delhi Public School, a premier private school in India, died by suicide when he jumped off his apartment building.
His mother in the police complaint said he was harassed over his sexuality, but school administrators ignored it. Police later recovered a suicide note in which the teenage boy blamed "the school" and its "higher administration."
"We do provide counselling services and hold regular sensitization sessions on a variety of topics to educate the school community and create awareness," said Servaia. "Providing a safe space on its own may not prevent harassment but it needs to be part of a more holistic, consolidated approach consisting of creating awareness, a spirit of acceptance, provision of direct and indirect counselling and creation of a safe space support group."
Even after Indian Supreme Court on Sept. 6, 2018, struck down the colonial-era law that criminalized homosexuality, the ruling did not change society's outlook towards the LGBTQ and intersex community. It faced hostility and seeking mental health in the country remains taboo. Many LGBTQ and intersex Indians cannot talk about their sexuality without being humiliated or bullied.
Ankana Dey, a program associate at Sappho for Equality, an organization in Eastern India that works for the rights and social justice of sexually marginalized women and transgender men, spoke with the Blade.
She said that creating a safe space within a school is a step towards social acceptance, social visibility and embracing diversity.
"Although adolescents are vulnerable towards societal pressure, the GSA group, Prism, of Calcutta International school have shown much courage to develop a language of resistance against forced normativity," said Dey. "It gives us hope to see these students question the imposed structure and challenge the binarized understanding. Nonetheless practicing inclusion by creating a safe collective space within various institutions is a herculean task which the younger generation are ready to take up."
Although Calcutta International School has created a safe space for LGBTQ and intersex students, the history is not all positive. On Feb. 5, 2018, Avijit Kundu, a mathematics and physics teacher at Calcutta International School, was fired after his autobiography "Amar Shamakami Ejahar" ("My homosexual confession") came out at the Kolkata International Book Fair.
The school refuted the allegation of homophobia at the time.
"This said, it is important for us to remember that there has been many instances of internal violence within the very premises of Calcutta International School," said Dey. "It cannot be forgotten how homophobia, transphobia and queerphobia are still ingrained in the mindset of many individuals who hold power and privilege on and of the grounds of various such schools and colleges. The students comprising the GSA group have made a conscious informed decision about making themselves aware of the repercussions that pertain to (the) visibilization of non-normative identities. They are trying to address many misconceptions and stereotypes regarding self-identity which is a very important aspect during the adolescent period. We can only continue to hope that more local schools allow children to make avenues to create a space and discuss their differences in a dignified manner whilst standing by students who fear coming out to their contemporaries."
Deepa Vasudevan, a representative of Sahayathrika, an LGBTQ and intersex organization based in Kerala state, said safe space is an important first step. Other first step includes visibilizing the spaces to make sure other people know they exist and doing generalized awareness training for school faculties and students.
"I have read that suicide rates for LGBTQIA+ youths go down when there are broader social acceptance and acceptance legal measures like marriage equality," said Vasudevan. "So, we need to create intervention spaces as a first response, and also work on the broad social level of acceptance and equality."
Ankush Kumar is a freelance reporter who has covered many stories for Washington and Los Angeles Blades from Iran, India and Singapore. He recently reported for the Daily Beast. He can be reached at [email protected] He is on Twitter at @mohitkopinion.