CAMP Rehoboth names new executive director
Kim Leisey, acclaimed official at UMBC, to begin role in July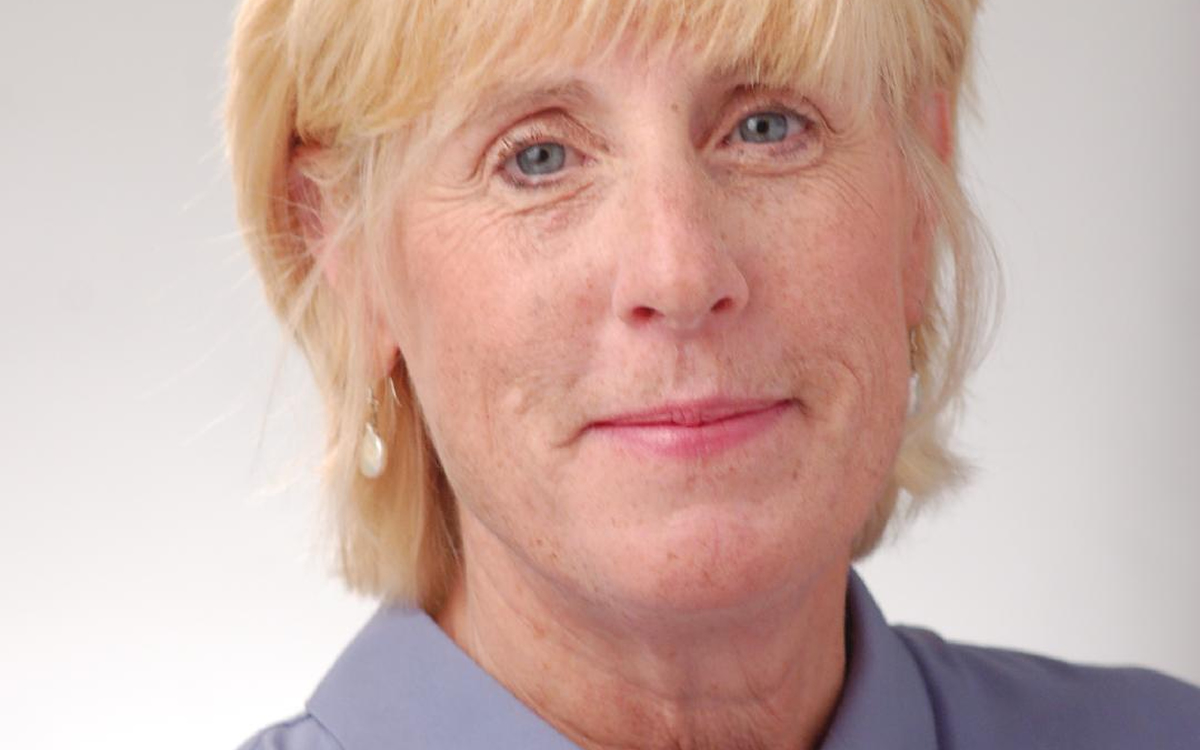 CAMP Rehoboth, the LGBTQ community services center serving Rehoboth Beach and areas across Delaware, has announced it has hired Dr. Kim Leisey, a longtime high-level administrator at the University of Maryland Baltimore County, as its new executive director.
Leisey, who holds a Ph.D. in Human Development, has served for three decades in the field of student affairs and facilities management at UMBC leading up to her current position as Senior Associate Vice President of Student Affairs, according to a statement released by CAMP Rehoboth.
"The appointment of Dr. Leisey, a Lewes resident since December 2020 and a Rehoboth Beach visitor since the early 1990s, marks the first time CAMP Rehoboth will be led by a cisgender lesbian in its 33-year history," the statement says. "She will join the CAMP Rehoboth team on July 10, 2023," it says.
"After conducting a comprehensive national search, the Board of Directors selected Kim because of her widely respected leadership in creating strong, healthy, and inclusive communities throughout her career," said Wesley Combs, president of the CAMP Rehoboth Board of Directors and chair of the group's executive director search committee.
"As a champion for all things that help humans to thrive during their lifespan, combined with extensive experience with human resources, facilities, health and safety, and operations at UMBC, Kim is the exact person to help strengthen the CAMP Rehoboth of today and into the future," Combs said.
The need for a new CAMP Rehoboth executive director surfaced in May of 2022 when then executive director David Mariner resigned to start a new Delaware LGBTQ advocacy group called Sussex Pride. The CAMP Rehoboth board a short time later named Lisa Evans, a longtime administrator at nonprofit organizations in Baltimore, as CAMP Rehoboth's interim executive director.
The May 11 statement announcing Leisey's appointment as the new executive director says the search for the new director was conducted by Johnny Cooper of Cooper Coleman LLC, an LGBTQ-owned executive search firm that was selected after a Request for Proposal process that included five firms that applied.
Combs told the Washington Blade that Leisey continued in her role as Senior Associate Vice President of Student Affairs at University of Maryland Baltimore County after moving to Lewes, Del., in late 2020.
"I am honored to be working with the amazing team at CAMP Rehoboth Community Center," she said in the statement announcing her appointment. "My leadership will honor the important and beautiful legacy of Steve Elkins and Murray Archibald," said Leisey. "The foundation they have created is strong and powerful."
She was referring to CAMP Rehoboth's 1991 co-founders Steve Elkins and his then partner and later husband Murray Archibald. Elkins served as CAMP Rehoboth's executive director from the time of its founding until he passed away in 2018.
"Together with the staff, the Board and community, CAMP Rehoboth will continue to offer advocacy, support and connections among our LGBTQ community and our friends and neighbors throughout Sussex County and Delaware at large," Leisey said. "CAMP Rehoboth will continue to add to the vibrant communities at the beaches and beyond," the newly named director said. "Together we will thrive. I can't wait to meet everyone!"
The CAMP Rehoboth statement says the hiring of Leisey was the "latest milestone in CAMP Rehoboth's multi-phased transition process that includes a three-year strategic plan being supported by MMP Associates." MMP is a consulting firm operated by Michela Perrone, a nationally acclaimed strategic planning consultant affiliated with Georgetown University.
"Dr. Leisey will play a pivotal role in the completion and execution of CAMP Rehoboth's new strategic plan," Combs said.
Rehoboth's food scene offers exciting new options
Bodhi to debut, JAM's new location features expansive roof deck, and more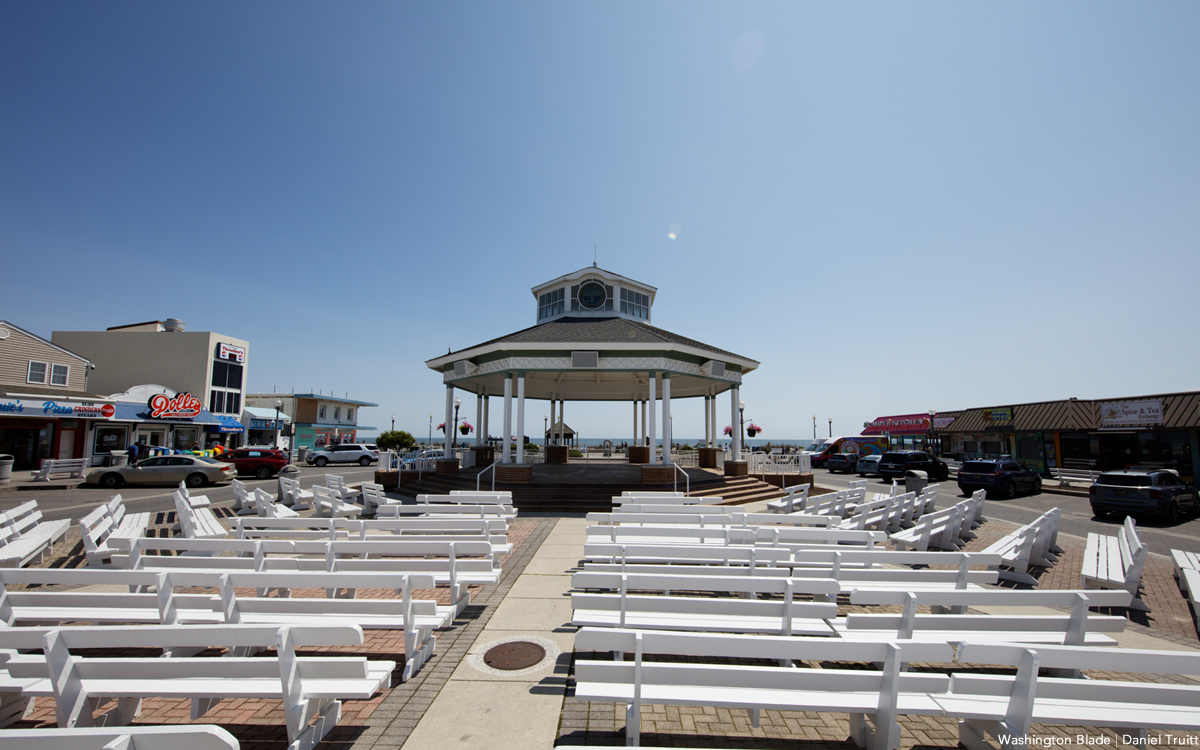 The food scene in Rehoboth is always changing and bringing something new to the table and 2023 is no exception.
As the popular beach town continues to evolve, locals and tourists alike have more options than ever for nightlife and dining.
From Asian fusion to a speakeasy, there's no shortage of new food to try, new drinks to sip, and new things to do.
Bodhi and Drift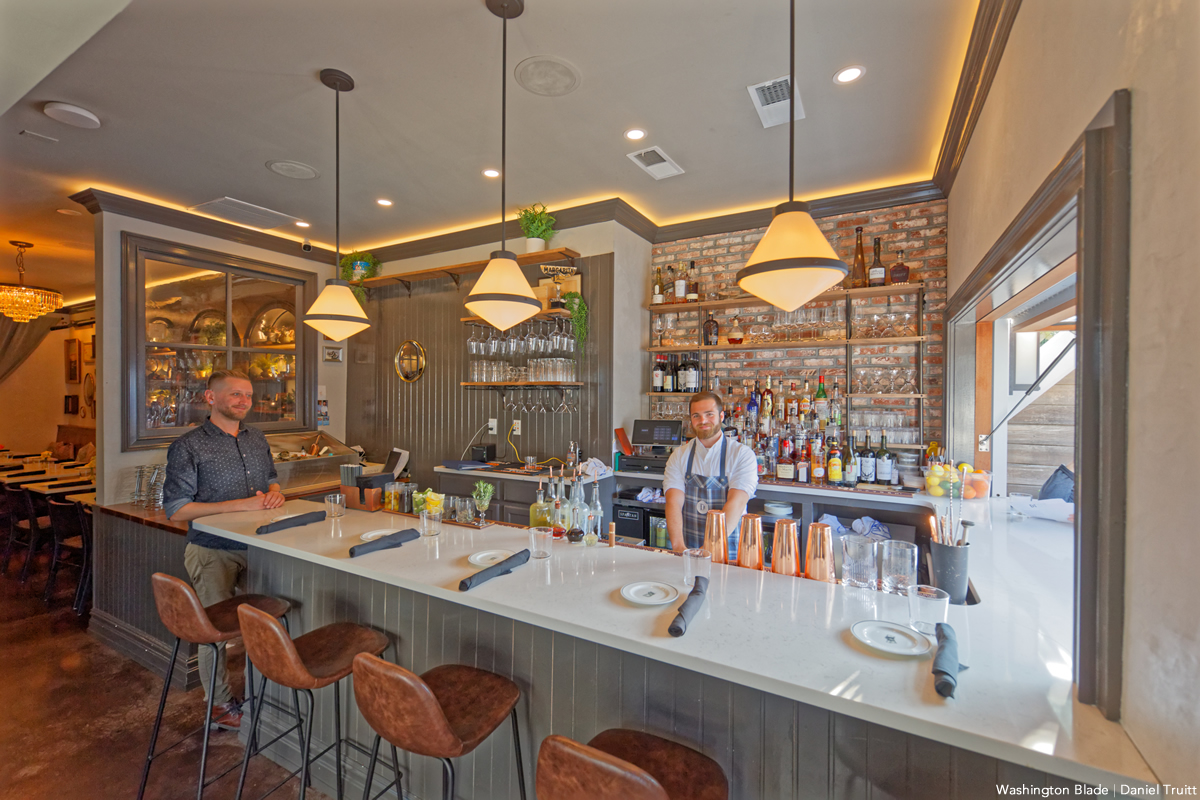 Second Block Restaurant Group — owner of favorites like The Pines and Aqua Grill — is bringing Southeast Asian fare to 1st Street. This comes only a year after Drift opened on Baltimore Avenue, a high-end seafood restaurant and raw bar. 
Bodhi's dining experience was described by its owner as an Asian fusion experience inspired by street food. The corporate chef of Second Block, Lion Gardner, has traveled extensively in Southeast Asia, inspiring a shared vision among the owners of a place for dishes like dumplings and noodles.
The restaurant will occupy the spot that was held for many years by Lily Thai, which closed a few years ago after a very successful run. Now, Second Block hopes to bring Asian cuisine back to downtown Rehoboth in that space, most recently occupied by Square One Grill. As of this writing, Bodhi had not yet opened, though the chef has been testing the menu at takeover events in sister restaurant The Pines each Sunday until opening the new space.
The Second Block Restaurant Group is fairly new to the Rehoboth scene. It was only recently that Drift, The Pines, and Aqua all merged to form the group, with Bodhi as the next restaurant under the umbrella.
Tyler Townsend, who represents Bodhi, spoke about the impact that Second Block hopes to have on the gay community in Rehoboth. He spoke extensively about the group's desire to maintain and expand LGBTQ culture through events like drag shows.
"We opened The Pines to bring something to Rehoboth that we felt was missing. Provincetown is my favorite place in the world to go, and we just felt like Rehoboth was missing an opportunity to bring in big name acts and provide a different level of entertainment than what was in the town."
Townsend says that Rehoboth is evolving from the house party scene that he saw in years past to the bustling vacation center it is now. Second Block is committed to ensuring that gay community and culture not only stay alive in Rehoboth, but remain a focal point of the town.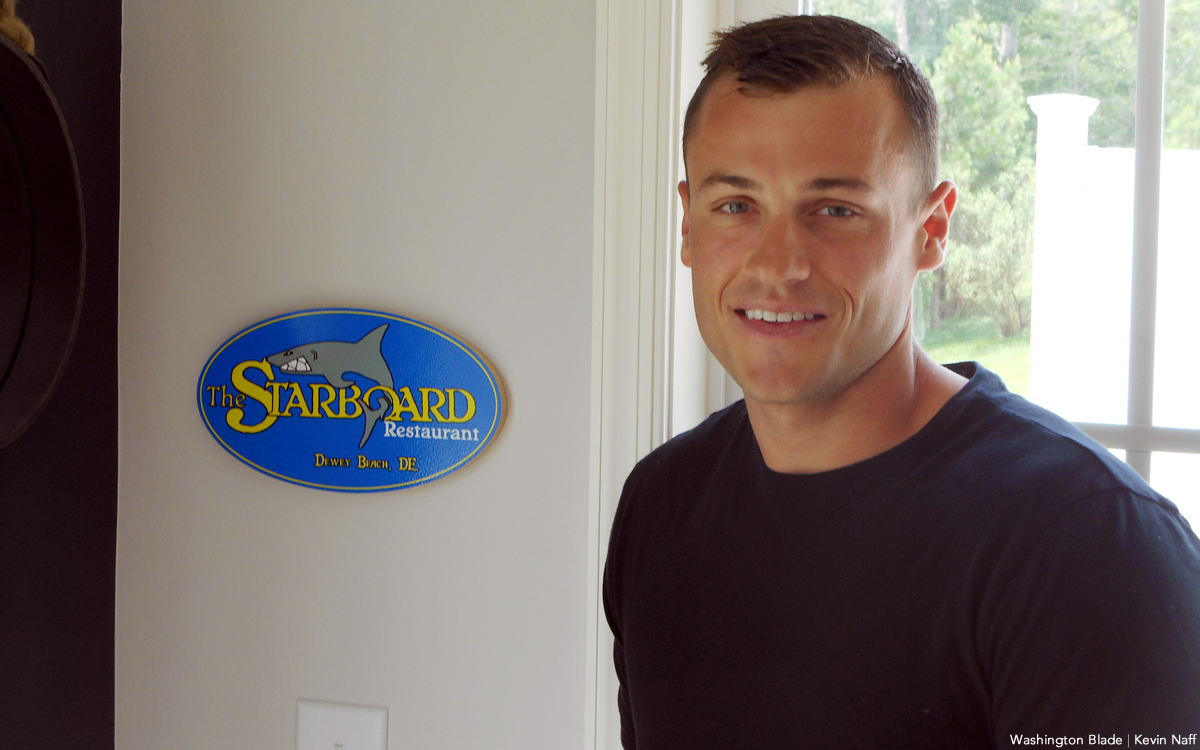 JAM's new location
The duo of Eden and JAM has been a mainstay on Baltimore Avenue for years. The sister restaurants provide two distinct yet equally elevated experiences of quality drinks, food, and service.
Owners Jeff McCracken and Mark Hunker have been providing both Rehoboth and D.C. with some of the best eats around for decades. Now, JAM has taken over the corner of Bayard and Wilmington, in the building occupied last year by UnWined at the Beach. There have been a number of businesses in and out of that space over the past few years — most notably the much-missed Azzurro — so a popular spot like JAM will give it some stability.
More importantly, South Rehoboth now has another high-end restaurant in its backyard. With Henlopen City Oyster House, Mariachi, Salt Air, and now JAM, there's no shortage of elevated cuisine on the other side of Rehoboth Avenue.
"People keep telling us 'Oh, I live on King Charles' or 'Oh, I live on Munson' and they're so excited for us to be there, because they never make the trip across Rehoboth Avenue," said McCracken.
"For those of you that are familiar with JAM, we've kept all the favorites and we've added some really great new items to the menu. We've also added a really special new cocktails and pub menu for the rooftop."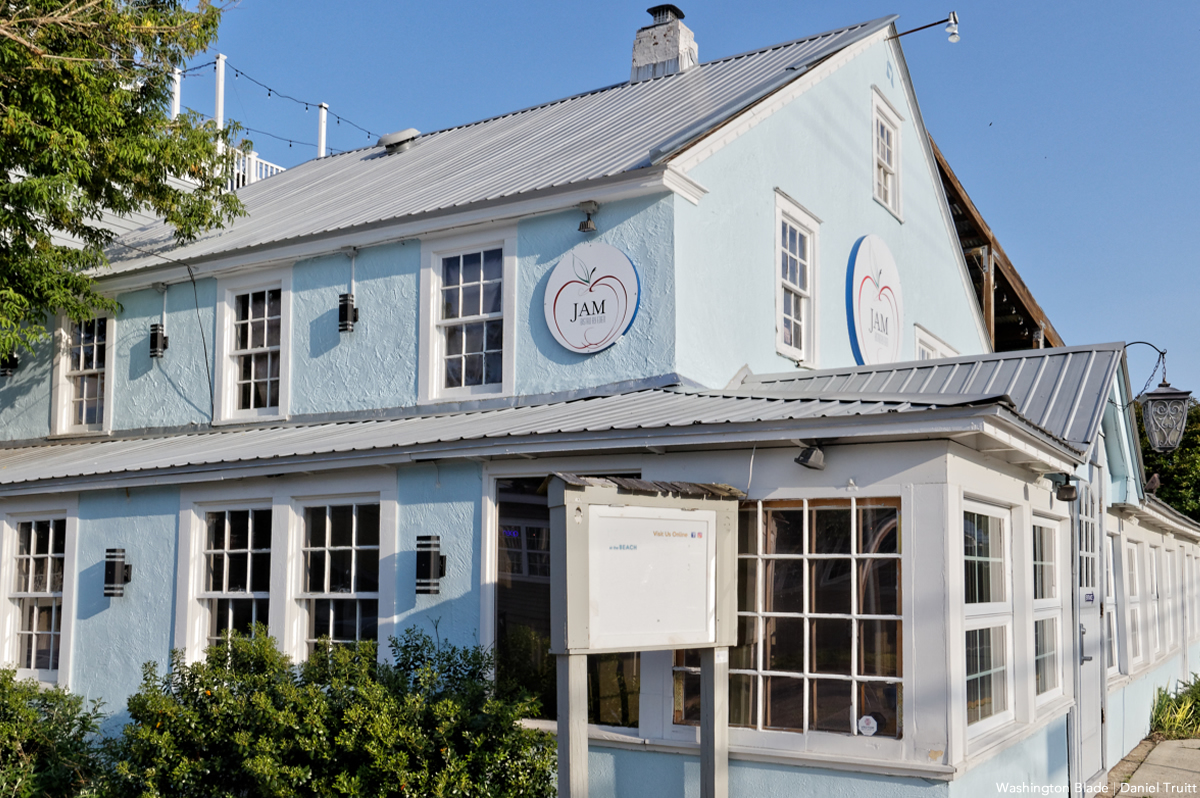 Bethany Blues takes over Nicola
If you walk into the now former home of Nicola Pizza and find yourself eating ribs, don't be alarmed. The 1st Street space has been taken over by the group that owns Delaware barbecue mainstay Bethany Blues and nearby Dewey institution Starboard.
Downtown Blues, the newest member of that family, will feature a menu similar to Bethany Blues, but with its own Rehoboth twist. Owner Jessica Nathan elaborates:
"Being in the downtown area, we feel like we have an opportunity to highlight some fun, seasonal dishes that we can change up more frequently as we have a different flow of guests through the season. It will be a little bit smaller in terms of [Bethany Blues] everyday menu, but a little bit larger in terms of the seasonal menu."
In addition to a tweaked menu, Downtown Blues will feature a Bourbon bar, and more emphasis on delivery. While Nathan says that Downtown Blues is a restaurant with full service and a bar, it also provides an easier opportunity for delivery and carryout to the immediate Rehoboth community.
Nicola finds new home
Nicola has been a mainstay of Rehoboth longer than this author has been alive. But, like the iconic Boardwalk Dolle's sign before it, all great things must go, and it seems the Nicaboli is no exception. The Nicola sign now hangs in Lewes, in a giant newly constructed space.
Nick Caggiano Jr., part of the Caggiano family that owns Nicola, emphasized the importance of accessibility as the reasoning for the move. When asked what the benefit was of moving into Lewes, Caggiano didn't hesitate.
"We have a big, free parking lot. As you know, in Rehoboth, two things happen. The nine months that there's no meters, it's still very hard to park in front of my restaurants, because the town has grown so much, which is great. The other two and a half months, you have to pay for parking, and a lot of the locals didn't want to pay for parking. We also found that a lot of people would drive to dine with us and couldn't find a parking spot, so they'd just leave. Here, we have 170 parking spots, it's always free, and you can just park right in front of my restaurant and walk in."
Caggiano also spoke about the benefits of having a wider customer base in Lewes. "I consider where I'm at to be the suburbs of Lewes, Rehoboth, and Milton" Caggiano explained.
With this more centralized location, it's much easier for diners to make the trip to Nicola and feel confident that they can actually dine at Nicola.
First State Corn comes to the boardwalk
The food truck that once parked in the Aldi's parking lot has finally hit the big time. The newest addition to the first block of Rehoboth Avenue is First State Corn. Here, customers can enjoy specialties like elote in a cup, Cuban sandwiches, and fried plantains.
The work of Chef James, who co-owns the truck, is seeped in the culture of his upbringing. Growing up in Miami, James wanted to cook the food that reflected Miami street food. He does cook it, and he cooks it extremely well. Nothing at First State Corn disappoints.
The truck actually started in Florida, but James moved to Delaware to be closer to his wife's family. What started as a tent and three tables evolved into a food truck, and now it's evolved into a full restaurant.
First State offers incredible food unique to the area, perfectly situated for the boardwalk location. Just run off the beach around noon and grab a cubano with a lemonade.
Libation Room brings the speakeasy to town
The speakeasy concept has been a growing trend in cities like D.C. and New York the past few years, and now the new owner of Summer House is bringing that exciting concept to Rehoboth.
Basically, do you want to go to a bar but sit on a couch? And feel kinda cool when you "get in" to the back room? Then a speakeasy is for you.
Behind the lively dining room and live music of Summer House, diners can now find the Libation Room. Here, you can find something more akin to a lounge setting.
Speaking to Regan Dickerson, who purchased Summer House last year, you'll know no expense has been spared on the Libation Room and the various, well, libations. The room has been soundproofed so live music can take place in both venues at once. Lounge seating is available for reservation or general entry, and the bar in the back has an entirely different set of craft cocktails for customers to try.
This brings a late night option to the people in Rehoboth who don't want to head all the way to Dewey for a lively night out.
Also new are Crushers, a crab shack in the former home of Port 251, which also owns Cup'r Cone in the parking lot; and Tiki Jac's, a new bar in the former Nicola Pizza space on Rehoboth Avenue.
CAMP Rehoboth announces search for new executive director
LGBTQ center retains search firm to help in selection of new leader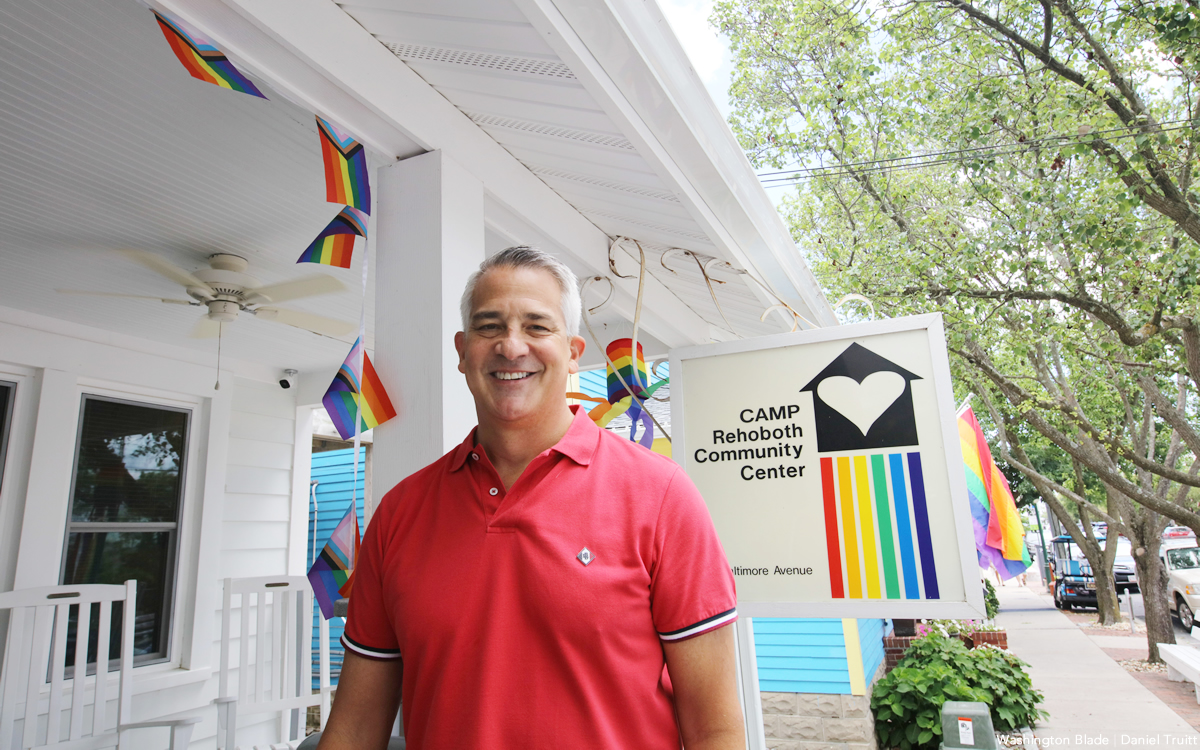 CAMP Rehoboth, the Rehoboth Beach, Del., based LGBTQ community services center, announced on Thursday that it has launched a search for its next executive director and has retained the national search firm Cooper Coleman to assist.
In a Jan. 19 statement, the group says the new candidate will replace Lisa Evans, who has been serving as Interim Director since the previous executive director, David Mariner, left the position to start a new Delaware LGBTQ advocacy group called Sussex Pride.
Prior to starting as CAMP Rehoboth's executive director in 2019 Mariner served as executive director for the D.C. Center for the LGBT Community.
"Our number one priority has been and remains to stay laser-focused on ensuring CAMP Rehoboth continues to meet the needs of the LGBTQ+ community in greater Sussex County today and into the future," said CAMP Rehoboth Board President Wesley Combs. "Thanks to Lisa's leadership, CAMP Rehoboth remains strong and vibrant, helping provide the next Executive Director with a strong foundation to carry the organization forward," Combs said.
"CAMP Rehoboth is the largest community center serving the needs of the LGBTQ+ people in Rehoboth Beach and the surrounding area, greater Sussex County and throughout the state of Delaware," the statement announcing the search for a new director says.
The statement notes that Cooper Coleman is an LGBT-owned firm certified by the National LGBT Chamber of Commerce that has experience working with nonprofit organizations, including organizations focused on LGBTQ-related issues, in conducting searches for leaders of those organizations.
"Cooper Coleman's references spoke highly of its comprehensive discovery process conducting stakeholder interviews with staff, board, donors, volunteers, and community members," Combs said in the CAMP Rehoboth statement. "This helps ensure the job description and leadership profile accurately reflect the qualifications necessary for CAMP Rehoboth to continue being a lifeline for the LGBTQ community in today's uncertain times," he said.
"The next executive director will play a pivotal role in the completion, and execution of CAMP Rehoboth's new strategic plan," Combs added. "It is our hope that the candidate will be in place by Memorial Day 2023."
According to its release, CAMP Rehoboth seeks a candidate who has successfully led or held a leadership position within a significant and growing organization where they had the opportunity to:
● represent that organization effectively to the public,
● lead a diverse management team,
● develop significant experience in fundraising,
● do strategic thinking and planning,
● work with the board of directors, and
● lead or contribute to organizational change efforts.
In addition to this direct experience, CAMP Rehoboth seeks candidates who have held leadership roles in the LGBTQ+ movement. Learn more about the search and how to apply at coopercoleman.com/current-searches.
CAMP Rehoboth kicks off search for new executive director
Strategic planning process underway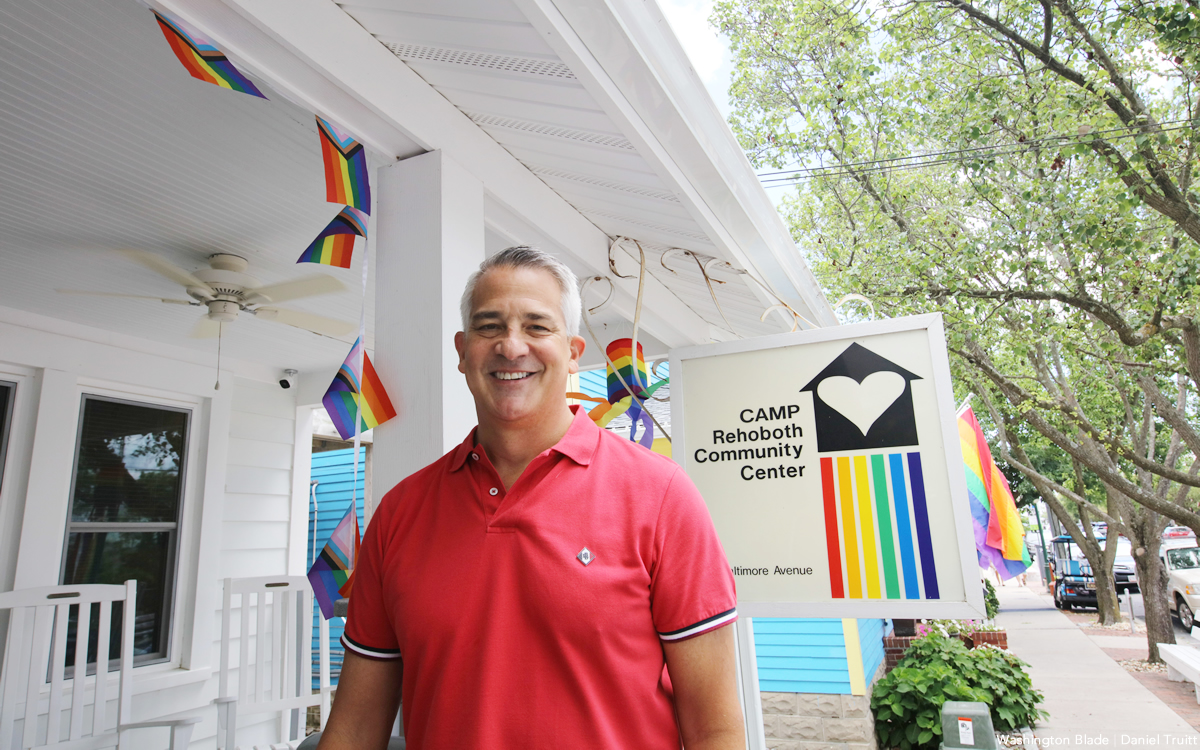 CAMP Rehoboth, the Rehoboth Beach LGBTQ community services center, was scheduled to officially announce on Monday, Oct. 17, that it is seeking bids from executive search firms to retain such a firm to help the group conduct a national search for a new executive director, according to Wesley Combs, president of the CAMP Rehoboth Board of Directors.
Combs told the Washington Blade the announcement seeking a search firm, known as an RFP or Request for Proposal to undertake the search process, comes about a month after CAMP Rehoboth retained nationally acclaimed strategic planning consultant Michela Perrone of Georgetown University to help the nonprofit group update its strategic plan for providing services and support for a diverse and growing LGBTQ community in Rehoboth and surrounding areas.
Perrone, a faculty member at Georgetown University's Center for Public and Nonprofit Leadership, has provided support for strategic planning and other services for many nonprofit organizations through her consulting firm MMP Associates, including for LGBTQ nonprofits.
The need for a new CAMP Rehoboth executive director surfaced this past May when then executive director David Mariner resigned to start a new Delaware LGBTQ advocacy group called Sussex Pride. The CAMP Rehoboth board a short time later named Lisa Evans, a longtime administrator at nonprofit organizations in Baltimore, as CAMP Rehoboth's interim executive director.
Combs has said Evans was appointed to serve as the group's acting manager in an "advisory role" as soon as the board learned of Mariner's plans to leave the organization. After conducting a search for an interim director, the board selected Evans from a group of four finalist candidates as the best fit for that role, Combs said.
Now, according to Combs, CAMP Rehoboth is beginning the process for the first phase of its strategic plan development and its search for a new executive director. He said after considerable deliberation, the board decided it would be important to retain a strategic planning expert and begin the first phase of the strategic planning process at this time.
He said the board was hopeful that a national search firm can be retained within the next 30 days and the nationwide search for a new executive director would begin at that time.
The first phase of the strategic plan development, which began at the time Perrone was retained last month, includes data collection and community engagement, including community surveys and focus groups, Combs said.
He said the strategic planning process will then be put on hold until the new executive director is hired and takes office for a short time to become acclimated with CAMP Rehoboth's operations. It is the board's belief that the new executive director should take part in the second phase of the development of the updated strategic plan, Combs said.
"We're not going to begin the work to determine what the priorities of CAMP will be until the new executive director has been hired," said Combs. "So, it's a two-phase strategy – start, gap, start," he said.
"Our hope is we will have identified a candidate by mid-January and that person can hopefully be on board by March 1, 2023," Combs said in referring to the hiring process for the new executive director. "That's our hope."
Combs noted that CAMP Rehoboth, which was co-founded in 1991 by LGBTQ rights advocates Steve Elkins and his then partner and subsequent husband Murray Archibald, has grown tremendously over the years and has developed and updated strategic plans during those years.
Elkins, a beloved figure in Rehoboth for many years, served as CAMP Rehoboth's executive director until he passed away in 2018.
Combs said plans began to update the strategic plan shortly after David Mariner began as executive director in 2019 and continued through early 2020. But with the onset of the COVID-19 pandemic and the sweeping restrictions it brought about for all public spaces later that year, CAMP Rehoboth under Mariner's leadership had to dramatically "pivot" to a virtual operation, Combs said. Nearly all its in-person operations and programs had to be suspended or switched to online operations.
All of that meant the strategic planning process had to be put on hold, Combs said. And while it resumed earlier this year, Mariner's decision to resign prompted the board to reassess how to move forward with the strategic planning process.
"The thought was, we have a lot of the work that was done," Combs said. "But it was four years ago, three years actually, when the outreach to the community was done," he said. "We had focus groups, we had surveys done. So, some of that information may still be relevant. But some of it obviously needs to be revisited because the demographics of Delaware and our community have changed in that three-year period."
Added Combs, "Plus, Rehoboth and the surrounding area has become a much bigger retirement community for a lot of LGBTQ people…We want to make sure we understand what the needs are of the various stakeholder groups that CAMP Rehoboth serves," he said. "And that also includes the increased visibility of transgender people in lower Delaware. And, the increased visibility of LGBTQ youth who are coming out," Combs told the Blade.
"So, the plan is designed to ensure that we understand who the demographics of this community are, what support they need, and what role will CAMP play in helping to address them," he said. "Every nonprofit does this every three to five years."
Below is a list of CAMP Rehoboth's numerous programs and activities that it has carried out in recent years, as shown on its website: