Tanzanian man convicted of violating country's sodomy law, sentenced to 30 years in prison
Muharami Hassan Nayonga arrested on April 13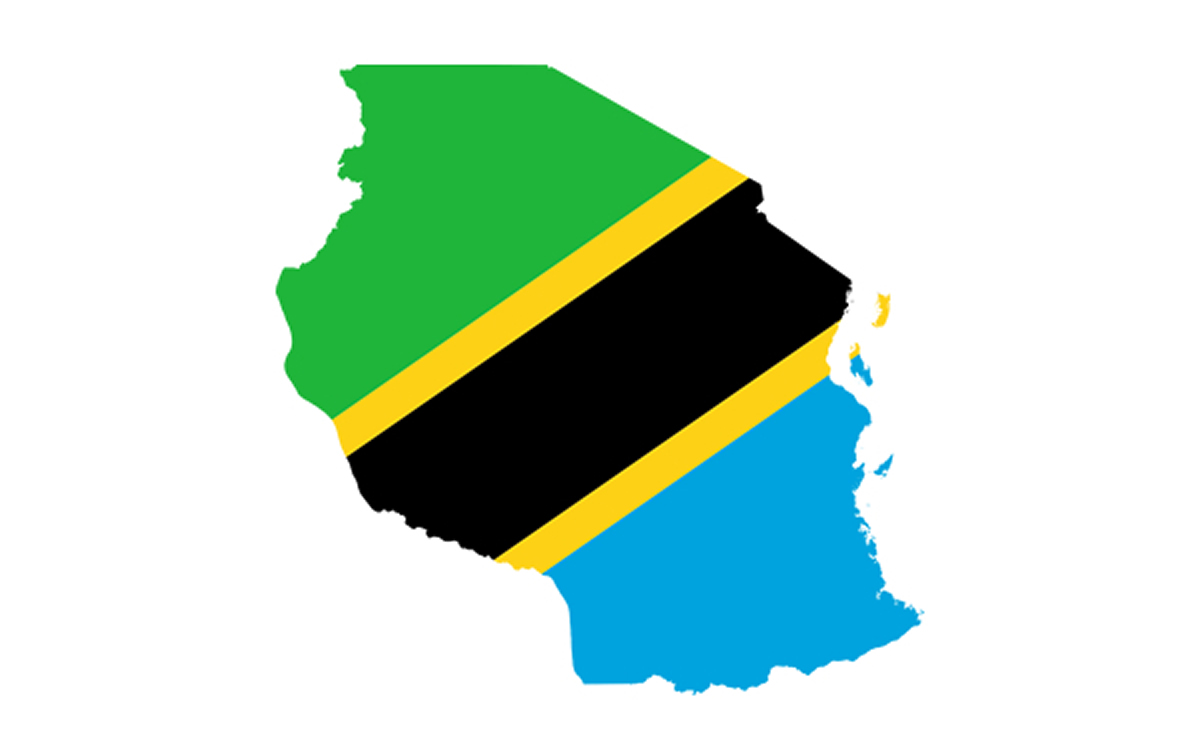 A Tanzanian man was last month sentenced to 30 years in prison after a court convicted him of violating the country's sodomy law.
According to LGBT VOICE Tanzania, an LGBTQ and intersex rights organization, the Kilwa District Court sentenced Muharami Hassan Nayonga to 30 years in prison after it convicted him of violating Sections 154 and 157 of the country's Penal Code that criminalize so-called unnatural offenses and "indecent practices between males."
LGBT VOICE Tanzania said Nayonga was a security guard who lived in Masoko Ward. He was arrested on April 13 "after he used his phone to persuade a young man known as Zalafi Selemani to be intimate with him."
"After the arrest, Muharami was examined by health professionals who found that he had engaged and engages in unnatural sex," said LGBT VOICE Tanzania. "He was then brought to court and confessed his crimes where he was sentenced to 30 years in prison by the Resident Magistrate of the Court, Carolina Mtui, under case number 27 of 2023."
LGBT VOICE Tanzania accused the country's government of violating Nayonga's human rights.
"Using Sections 154 and 157 of the Penal Code to persecute LGBTQIA people is a violation of human rights and a violation of the Constitution of the United Republic of Tanzania," said LGBT VOICE Tanzania.
There have been consistent reports of discrimination and violence against LGBTQ and intersex Tanzanians in recent years. These include murder, assault, harassment and denial of basic rights and services.
The Health Ministry in 2016 prohibited community-based organizations from conducting outreach on HIV prevention to men who have sex with men and other key populations, based on the pretext that such organizations are engaged in the promotion of homosexuality. The ministry also closed drop-in centers that provided HIV testing and other services to key populations. International organizations ran many of these centers, and the government accused them of promoting homosexuality.
The ministry also banned the distribution of lubricant.
A crackdown against LGBTQ and intersex Tanzanians has been underway since 2018; with reports of raids, mass arrests, arbitrary detention and forced anal examinations.
According to Daniel Marari, a human rights lawyer and researcher, most Tanzanians strongly oppose LGBTQ and intersex rights on the assumption that non-traditional sexual orientation or gender identity is ungodly and immoral.
"While acknowledging the presence of LGBT people in the Tanzanian society, many anti-LGBT actors find it easy to demonize the issue as un-African, and a western invention as there is no such thing as a right to homosexuality. Those who are quick to condemn homosexuality hardly bother to reflect on the scientific aspects of sexual orientation or gender identity," said Marari.
Marari also stressed LGBTQ and intersex Tanzanians are not asking for any special rights but basic human rights like every other citizen.
"What LGBT people are asking for is the fulfillment of the Constitutional promise of equality and there is nothing specifically western about that. Tanzania has ratified international and regional treaties guaranteeing basic rights including the right of minorities and vulnerable groups and it is time it lives up to its promises," said Marari. "There is no doubt that the criminalization of private consensual homosexual acts between adults affects the private lives of LGBT people as they cannot express their sexual or gender identity without being liable to prosecution." 
"Even where there is justification to restrict homosexual relationships so as to protect special groups like children or other vulnerable persons from sexual abuse, just as heterosexual relationships can be restricted on the same grounds, that argument would not justify all-inclusive criminal sanctions where persons involved are consenting adults," added Marari.
Consensual same-sex sexual relations remain prohibited in Tanzania, and anyone convicted under the country's sodomy law faces up to life in prison.
Daniel Itai is the Washington Blade's Africa Correspondent.
South Africa retail giant supports Pride month despite customer backlash
Woolworths South Africa to continue selling LGBTQ-specific merchandize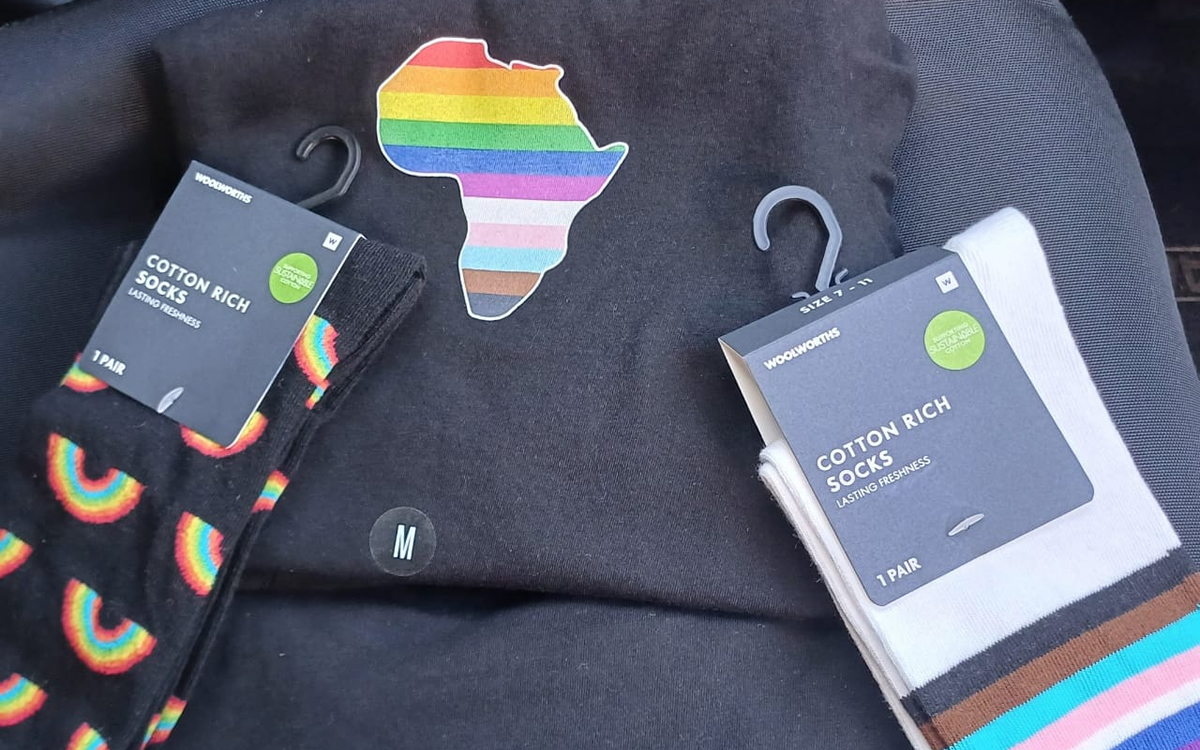 A South Africa retail giant has vowed to continue celebrating Pride month and LGBTQ and intersex people despite backlash from some customers.
Woolworths South Africa said will continue offering its Pride regalia to its staff and selling merchandize that recognizes the LGBTQ and intersex community. Woolworths South Africa also said it has established a Woolworths Pride (W.Pride) team, citing its values are firmly in favor of kindness and inclusivity.
"We have established an internal W.Pride task team to give voice to and address issues faced by the LGBTQIA+ community. We have adapted our working wardrobe policy to recognize everyone's unique preferences to style, cultural or religious needs and gender identity or expression. We have created a range of Pride merchandise and are donating funds to LGBTQIA+ support organizations," said Woolworths South Africa. "However, we know that there is always more to be done; and we will keep looking for ways to enable, uplift and celebrate the LGTBQIA+ community. Our community guidelines don't allow for hate speech or discrimination. Our values are firmly in favor of kindness and inclusivity."
OUT, an LGBTQ and intersex rights organization that is based in South Africa, commended Woolworths South Africa and criticized the backlash it received from some of its customers.
"Woolworths' public affirmation of LGBTQIA+ allyship aligns with South Africa's vision of a society that guarantees equality, safety and dignity for all. It's also clear that Woolworths recognizes the importance of celebrating diversity in the LGBTQIA+ community, rather than merely tolerating it," said OUT Human Rights Coordinator Sibonelo Ncanana. "However, the level of hateful discourse we have seen on social media in response to Woolworths' Pride campaign is disheartening and shameful. We urge the company and other LGBTQIA+ allies within the corporate sector to stand firm against fear and hate. They should remain steadfast in the knowledge that they are on the right side of history and our constitutional values."
Activists hope to use Pride to raise awareness of anti-LGBTQ violence, discrimination
Although South Africa is the only African country on the continent that constitutionally recognizes LGBTQ and intersex people, sporadic attacks and hate speech remain common. One of the reasons is South African society remains oriented around cultural and religious beliefs that denounce LGBTQ and intersex people.
Violence against LGBTQ and intersex South Africans that includes rape, murder and mutilation also remains a problem.
Tankisho Tawanyana, a 34-year-old lesbian woman from Kimberly, last October was raped and killed by three men who later doused her with paraffin and set her on fire. Two women in April 2021 killed Khulekani Gomazi, a transgender woman from Mpophomeni.
Some LGBTQ and intersex rights organizations have therefore taken it upon themselves to try and ensure South African students are taught to accept people from different gender identities in order to curb attacks based on gender identity.
The Uthingo Network and 23 other civil society organizations have already raised a series of concerns about the ongoing queerphobic bullying and discrimination against queer students in South African schools and called on Basic Education Minister Angie Motshekga, to hold teachers accountable and create queer-affirming school environments.
"It does not matter who you are or whom you love, everyone has a constitutional right to be themselves. Uthingo Network promotes equal rights for LGBTQI+ South Africans," said Uthingo Network.
Despite these problems, a number of LGBTQ and intersex rights organizations will host Pride events throughout South Africa in the coming months with the hope of raising awareness and end the discrimination and attacks against the community.
African advocacy groups condemn Uganda's Anti-Homosexuality Act
South African organizations criticize government's silence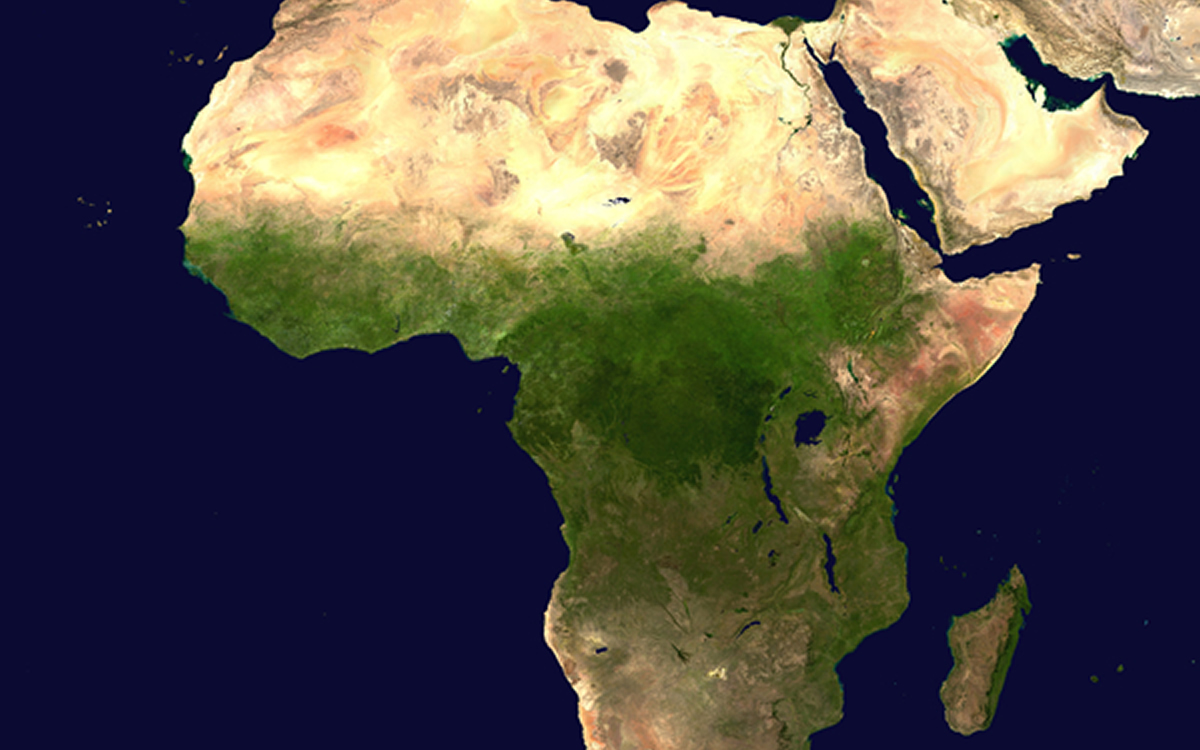 LGBTQ and intersex rights groups across Africa have condemned the signing of Uganda's Anti-Homosexuality Act that calls for the death penalty for "aggravated homosexuality."
Mpho Buntse, a spokesperson for Access Chapter 2, a South African LGBTQ and intersex advocacy organization, said it was very worrisome the South African government did not condemn the law, even though the country is the only one on the continent that fully upholds LGBTQ and intersex rights.
"It has really been apparent that South Africa would rather protect its diplomatic relations rather than impose on the sovereignty of a country like Uganda. However, we are not dealing with an issue of economic or financial diplomacy, but we are dealing with a human rights crisis. We are dealing with a situation where we could see potential violence being subjected to the LGBTQ+ community in Uganda, but not only to the LGBTQ+ community but the rest of the Ugandan population stands to be affected by this law because even if you don't identify as LGBTQ+ you will be compelled to report to the state those that you know that identify as LGBTQ+," said Buntse. "So we find it really problematic that we choose to be just spectators when we could or potentially have played an active role from the start of this."
Buntse noted Ugandan President Yoweri Museveni, who signed the Anti-Homosexuality Act on Monday, was in South Africa in late February.
"We didn't seize the opportunity to play an active role, so South Africa is always on a missed opportunity where we are now seeing a country to be a spectator instead of being an ally of the LGBTQ+ community," added Buntse.
Bruce Walker of Pretoria Pride, another South African advocacy group, said he was not surprised by the government's stance.
"They are showing their true colors," said Walker. "The governing party is full of homophobes. It's written in the constitution, the rights for the LGBTQI+ community, but they never support the LGBTQI+ community. They flatly ignore it. You either support and respect our constitution or not but as it stands they do not. They are far too scared to take a stand." 
Gays And Lesbians of Zimbabwe also condemned the law, saying it violates human rights.
"This law blatantly violates the human rights of LGBTQ individuals in Uganda including the right to privacy, freedom from discrimination and the right to equal protection under the law We stand shoulder to shoulder with the Ugandan LGBTQ community through this difficult time," said GALZ in a statement. "We call on the Ugandan leadership to engage in constructive dialogue, and to work towards solutions that are inclusive and respectful to all individuals."
Lesbians, Gays and Bisexuals of Botswana, like GALZ, also condemned the law and expressed solidarity with LGBTQ and intersex Ugandans.
"It's a great disappointed to have the president assent the Anti-Homosexuality Bill," said LEGABIBO. "To all LGBTIQ+ identifying persons in Uganda, we stand in solidarity with you."
East Africa Trans Health and Advocacy Network also castigated the law. EATHAN, like LEGABIBO and GALZ, said it will continue to stand up for LGBTQ and intersex rights in Uganda.
"Sad day for LGBTIQ Ugandans. We stand with our trans, intersex and nonbinary Ugandans and the entire LGBTIQ community. We must keep fighting and have the law declared unconstitutional," said EATHAN.
We Are All Ghana, a Ghanaian LGBTQ and intersex rights group, in its reaction said the community in Uganda and across Africa should not be silenced.
"As we stand in solidarity with the Ugandan queer community, let us remind ourselves as the Ghanaian LGBTQ+ community and Africans as a whole that we must not allow ourselves to be bullied into silence. our rights are as human as anyone else's," said We Are All Ghana.
Shemerirwe Agnes, executive director of Africa Queer Network, a Uganda-based advocacy group, said there was nothing anyone or any particular organization could have done to dissuade Museveni from signing the bill.
"We are being attacked and killed since that bill was passed because the society and the police thought that just because that bill was passed it was now law so one would think that just because it's now law then it's now going to be implemented," said Agnes. "It was implemented even before it was signed into law there is nothing we can do now because President Museveni doesn't listen to anyone."
U.S. President Joe Biden is among those who have also condemned the Anti-Homosexuality Act.
The White House has announced it will "evaluate" the law's implications and how it may impact U.S. aid to Uganda. Advocacy groups, meanwhile, have challenged the Anti-Homosexuality Act in the Ugandan Constitutional Court.
Daniel Itai is the Washington Blade's Africa Correspondent.
Ugandan president signs Anti-Homosexuality Act
Law calls for death penalty for 'aggravated homosexuality'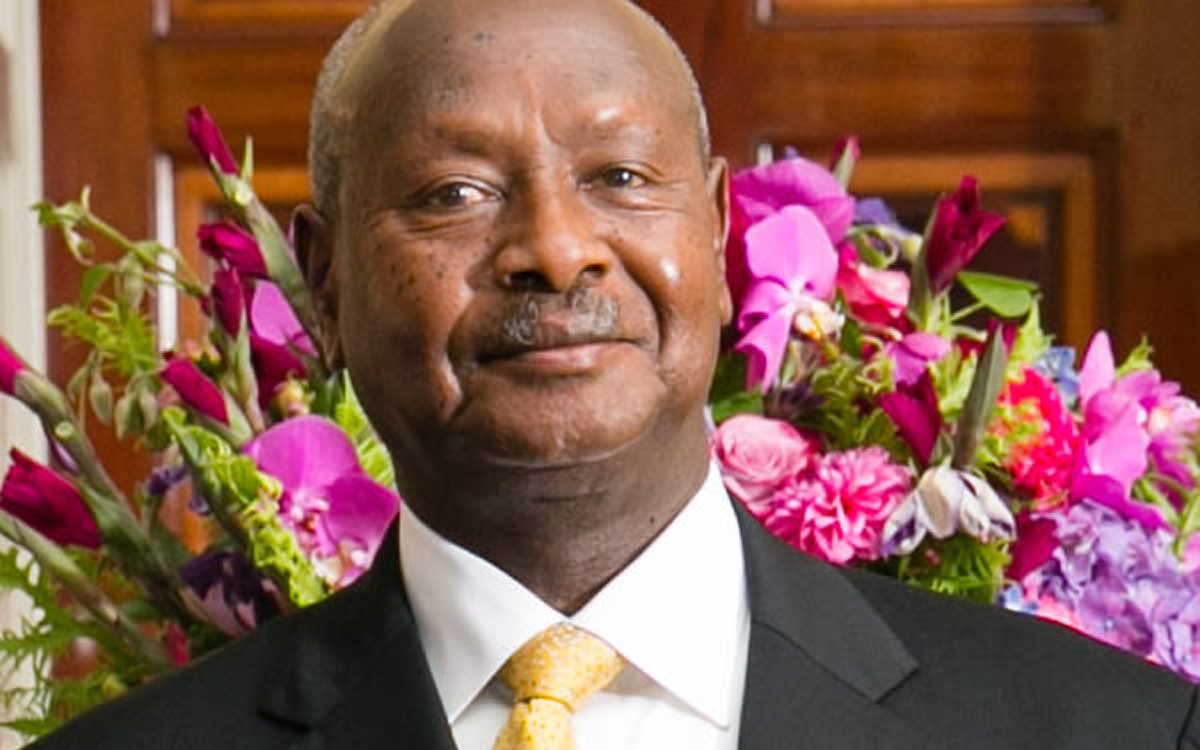 Ugandan President Yoweri Museveni on Monday signed his country's Anti-Homosexuality Act into law.
MPs in March approved the Anti-Homosexuality Act, but Museveni on April 20 sent it back to Parliament for additional consideration.
Lawmakers earlier this month once again approved the measure without provisions that would have required Ugandans to "report acts of homosexuality" and would have not criminalized LGBTQ people simply because of their sexual orientation or gender identity. The second version of the Anti-Homosexuality Act that MPs passed calls for the death penalty for anyone found guilty of "aggravated homosexuality."
"As the Parliament of Uganda, we have answered the cries of our people. We have legislated to protect the sanctity of family as per Article 31 of the Constitution of Uganda," said Ugandan Parliament Speaker Anita Among in a statement after Museveni signed the bill. "We have stood strong to defend our culture and aspirations of our people as per objectives 19 and 24 of national objectives and directive principles of state policy."
Jacqueline Kasha Nabagesara, a Ugandan LGBTQ and intersex activist, described Museveni's decision to sign the Anti-Homosexuality Act as a "dark day for human rights of LGBTQIA+ and allies."
Anti homosexuality bill signed into law by President. Dark day for human rights of LGBTQIA+ and allies.https://t.co/UD3jvVARdi

— Bombastic Kasha (@KashaJacqueline) May 29, 2023
Human Rights Campaign President Kelley Robinson in a statement condemned the law.
"This new law to restrict the rights of LGBTQ+ Ugandans is by far the most horrific display of bigotry we have seen in recent memory in Uganda, and in all of Africa," said Robinson. "The Ugandan Parliament should be ashamed of themselves for considering this draconian law that erases the internationally recognized rights of LGBTQ+ Ugandans, and President Museveni should be condemned for not using the full power of his position to stop it. We at the Human Rights Campaign stand in solidarity with human rights defenders and the LGBTQ+ community in Uganda."
The U.S. President's Emergency Plan for AIDS Relief, UNAIDS and the Global Fund to Fight AIDS, Tuberculosis and Malaria in a joint statement said they "are deeply concerned about the harmful impact of the Ugandan Anti-Homosexuality Act 2023 on the health of its citizens and its impact on the AIDS response that has been so successful up to now."
"Uganda's progress on its HIV response is now in grave jeopardy," reads the statement. "The Anti-Homosexuality Act 2023 will obstruct health education and the outreach that can help end AIDS as a public health threat. The stigma and discrimination associated with the passage of the act has already led to reduced access to prevention as well as treatment services. Trust, confidentiality and stigma-free engagement are essential for anyone seeking health care. LGBTQI+ people in Uganda increasingly fear for their safety and security, and increasing numbers of people are being discouraged from seeking vital health services for fear of attack, punishment and further marginalization."
Museveni, with the support of anti-LGBTQ evangelicals from the U.S., in 2014 signed a version of the Anti-Homosexuality Act that imposed a life sentence upon anyone found guilty of repeated same-sex sexual acts. The law was known as the "Kill the Gays" bill because it previously contained a death penalty provision.
The U.S. subsequently cut aid to Uganda and imposed a travel ban against officials who carried out human rights abuses. Uganda's Constitutional Court later struck down the 2014 Anti-Homosexuality Act on a technicality.
The U.S. last month postponed a meeting on the PEPFAR's work in Uganda in order to assess the potential impact the Anti-Homosexuality Act will have on it. Jessica Stern, the special U.S. envoy for the promotion of LGBTQ and intersex rights, and other American officials have said the Biden-Harris administration is considering "the potential impact of the Anti-Homosexuality Act on U.S. foreign assistance." 
"The United States is deeply troubled by Uganda's passage of the Anti-Homosexuality Act, a law that undermines the human rights, prosperity and welfare of all Ugandans," said Secretary of State Antony Blinken in a statement. "Uganda's failure to safeguard the human rights of LGBTQI+ persons is part of a broader degradation of human rights protections that puts Ugandan citizens at risk and damages the country's reputation as a destination for investment, development, tourism and refugees."
Blinken said the U.S. "urges the government of Uganda to refrain from implementing laws that undermine human rights."
"In the context of the serious concerns conveyed by President Biden, I am announcing today that the Department of State will develop mechanisms to support the rights of LGBTQI+ individuals in Uganda and to promote accountability for Ugandan officials and other individuals responsible for, or complicit in, abusing their human rights," added Blinken. "I have also directed the department to update our travel guidance to American citizens and to U.S. businesses as well as to consider deploying existing visa restrictions tools against Ugandan officials and other individuals for abuse of universal human rights, including the human rights of LGBTQI+ persons."
Nabagesera and Sexual Minorities Uganda Executive Director Frank Mugisha are among those who challenged the Anti-Homosexuality Act in the Ugandan Constitutional Court after Museveni signed it.