Anti-LGBTQ conservative Christian activist Pat Robertson is dead at 93
Televangelist was infamous for making outrageous and offensive statements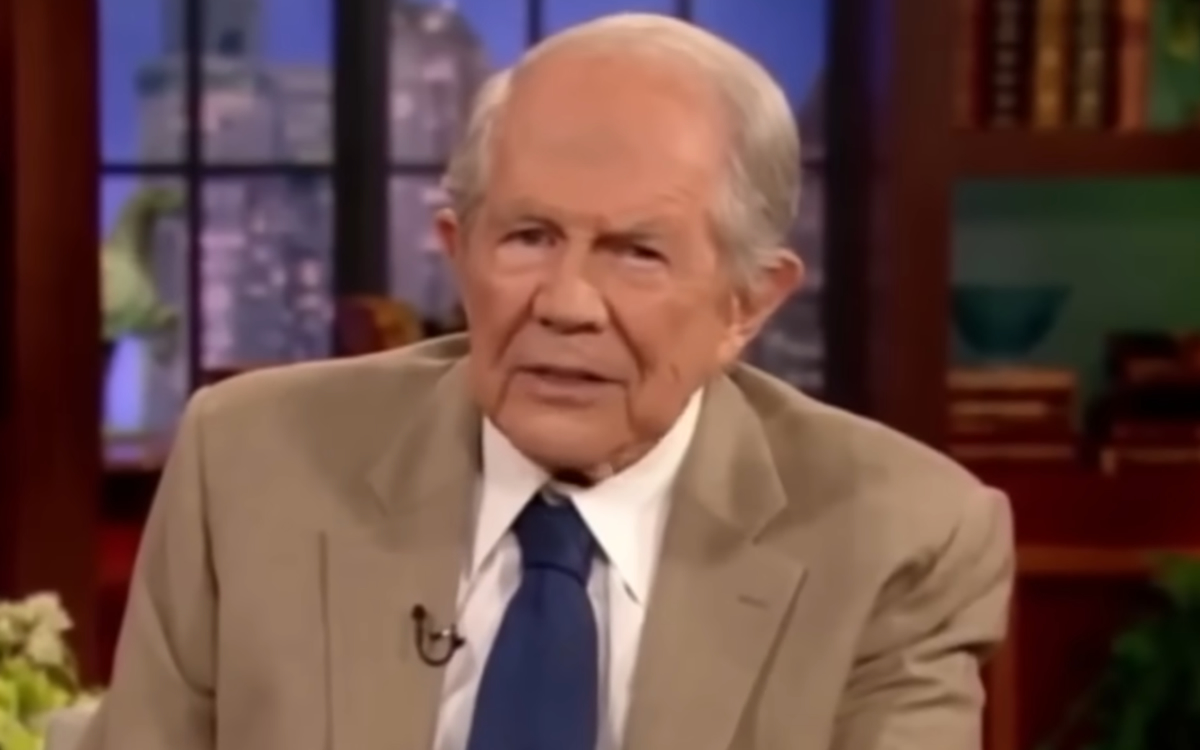 Anti-LGBTQ Christian-media mogul, televangelist, conservative political activist, and evangelical Southern Baptist minister Pat Robertson died at 93, representatives from his Christian Broadcasting Network confirmed on Thursday.
A public figure who was active in American politics since the 1960s, Robertson became as known for making Christianity central to the Republican Party as he was for his outrageously offensive comments targeting LGBTQ people as well as Haitians, Black People, Muslims, Jewish people, Buddhists, and many others.
When fellow anti-LGBTQ evangelical televangelist and erstwhile rival Jerry Falwell appeared on his flagship television program The 700 Club on the week of September 11, 2001, Robertson replied "I totally concur" when Falwell laid blame for the terror attacks on "the ACLU" along with "the pagans and the abortionists, and the feminists, and the gays, and the lesbians."
In 2020, Robertson falsely predicted that "without question Trump is going to win the election," going on to support efforts to keep Trump in office and vowing that "God himself would intervene" on the former president's behalf.
"These people are crazed fanatics," Robertson said on the 700 Club, talking about Muslims, "and I want to say it now: I believe it's motivated by demonic power. It is Satanic and it's time we recognize what we're dealing with."
Three years later, in 2009, he said, "Islam is a violent – I was going to say, 'religion', but it's not a religion; it's a political system. It's a violent political system bent on the overthrow of the governments of the world, and world domination."
Feminism, Robertson famously wrote in a 1992 fundraising letter, "is about a socialist, anti-family political movement that encourages women to leave their husbands, kill their children, practice witchcraft, destroy capitalism and become lesbians."
After the U.S. Supreme Court's 2015 ruling in Obergefell v. Hodges, which established the constitutional right to same-sex marriage, Robertson warned Christian business that gay customers will "make you conform to them": "You're gonna say that you like anal sex, you like oral sex, you like bestiality," he said. "Sooner or later, you're going to have to conform your religious beliefs to the group of some abhorrent thing. It won't stop at homosexuality."
In 1998, Robertson said divine retribution would soon ensnare the city of Orlando as punishment for Disney World's Gay Days, in the form of "earthquakes, tornadoes and possibly a meteor."
"This is a devastating blow to religious freedom and to the sanctity of America," he said in 2019 in response to the U.S. House's passage of the Equality Act, which would codify nondiscrimination protections for LGBTQ people. He continued, "If you want to bring the judgment of God on this nation, you just keep this stuff up. You know, I was reading in Leviticus where it said, 'Because of these things, the land will vomit you out.' Vomit you out. I think God will say, 'I've had it with America, if you do this kind of stuff, I'm going to get rid of you as a nation.'" Robertson then warned of "the potential of atomic war" and the possibility of an attack on the country's electric grid.
In 2006, on his website Robertson began claiming that he could leg-press 2,000 pounds through training and an "Age-Defying energy shake."
The following year, commenting on people who have had too much plastic surgery, Robertson said "they got the eyes like they're Oriental" and manually stretched his eyelids.
Another of his more infamous rants came in 2010, when Robertson claimed on The 700 Club that the earthquake in Haiti that year — which killed hundreds of thousands and impacted millions — was caused because Haitians made a deal with the devil when the country won independence from French colonial rule in 1791.
When a viewer called in to The 700 Club in 2012 to request advice, complaining that his wife did not respect him, Robertson said the caller could move to Saudi Arabia and become a Muslim so he could beat her.
Discussing AIDS in 2013, Robertson said, "You know what they do in San Francisco, some in the gay community there they want to get people so if they got the stuff they'll have a ring, you shake hands, and the ring's got a little thing where you cut your finger," Robertson said. "Really. It's that kind of vicious stuff, which would be the equivalent of murder."
In 2021, Robertson said critical race theory will give people of color "the whip handle" over white people.
When a gunman killed 60 people and wounded hundreds more in Las Vegas in 2017, Robertson blamed "disrespect" for then-President Donald Trump and the practice among professional football players and others of taking the knee during the national anthem to protest racial injustice.
In February of 2022, Robertson said Russian President Vladimir Putin was "compelled by God" to invade Ukraine to fulfill the "end times prophecy" in Israel.
Likely one of the ugliest hate-mongering statements he made, and which especial condemnation was leveled at him, occurred in the aftermath of the June 12, 2016, massacre when 49 LGBTQ+ people were killed at Pulse, an LGBTQ+ nightclub in Orlando, Florida, by a shooter who'd pledged allegiance to a radical form of Islam.
Robertson told viewers on his religious 700 Club broadcast the following day that Americans should just let LGBTQ+ people and Muslims kill each other:
"The left is having a dilemma of major proportions, and I think for those of us who disagree with some of their policies, the best thing to do is to sit on the sidelines and let them kill themselves," he said.
HRC ad campaign slams 'extremist' House GOP's role in looming government shutdown
Funding deadline is Oct. 1.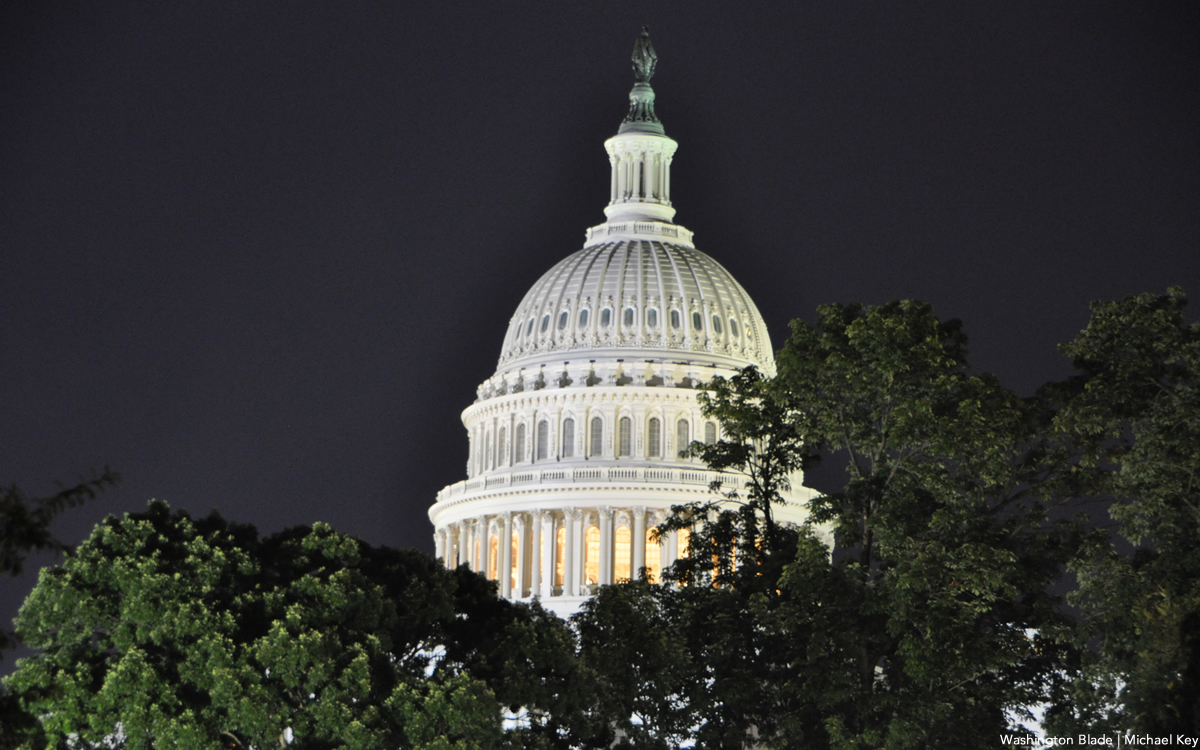 The Human Rights Campaign launched an ad campaign on Monday slamming House Republicans for advancing anti-LGBTQ and other "out of touch demands" rather than working to clear must-pass spending bills before the month's end to avoid a government shutdown.
In the weeks since Congress returned from the summer recess, opportunities to forestall this outcome narrowed with each passing day as small groups of the GOP conference's most conservative members obstructed votes, led an open rebellion against House Speaker Kevin McCarthy (R-Calif.), and added anti-LGBTQ and other far-right amendments to all 12 appropriations bills, effectively dooming the prospects of their passage by the Senate.
HRC's announcement of plans to run the six-figure blitz "across major national outlets, cable networks and digital streaming services" included a 30-second ad titled "Grind to a Halt," which accuses House Republicans of "trying to limit the health care you and your family can access, ban books and flags, and block enforcement of civil rights laws."
In a statement, HRC President Kelley Robinson said the conservative lawmakers had "hijacked the appropriations process to attack LGBTQ+ communities rather than doing their jobs," noting that a shutdown would "interrupt critical government services, hurt working families and endanger our national security."
House GOP sinks their own spending bill, Dems object to anti-LGBTQ riders
Vote was 216-212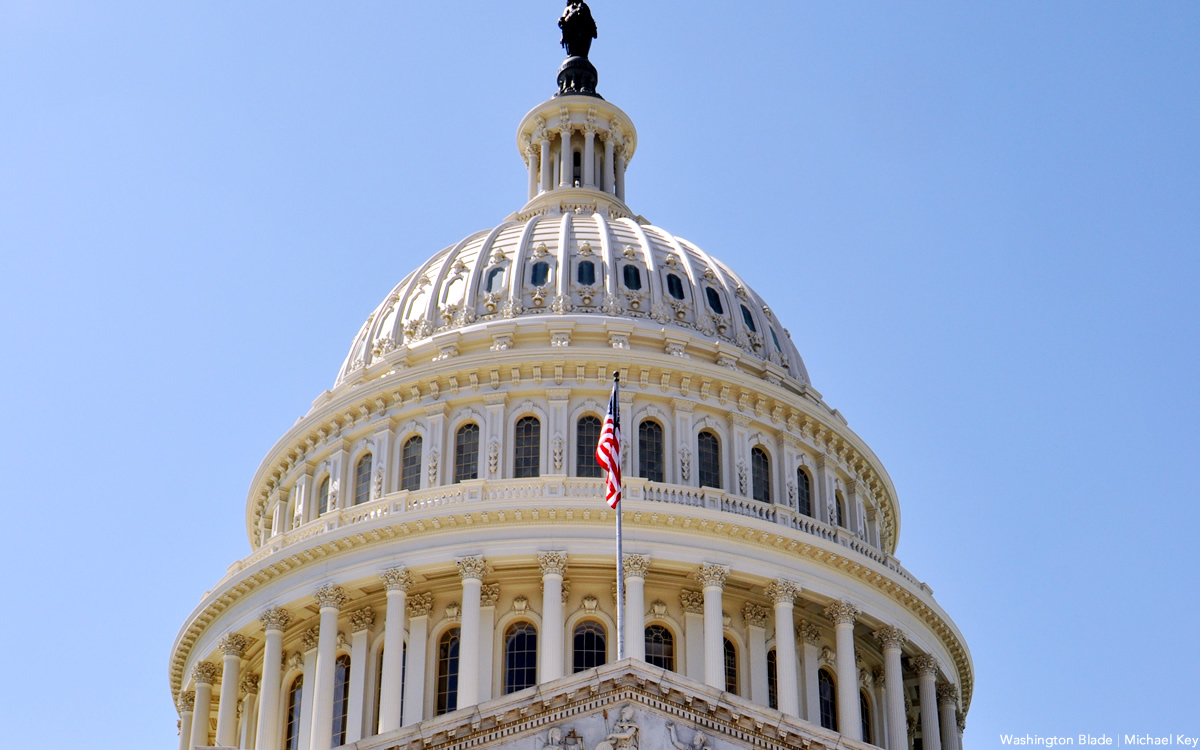 A group of four hardline House Republicans on Thursday joined Democratic colleagues to sink their own spending bill, a $886 billion military appropriations package full of riders from GOP members that include anti-abortion and anti-LGBTQ provisions.
The 216-212 vote raised the likelihood of a government shutdown if lawmakers are unable to forge a path forward before the end of September.
"Instead of decreasing the chance of a shutdown, Speaker McCarthy is actually increasing it by wasting time on extremist proposals that cannot become law in the Senate," Senate Majority Leader Chuck Schumer (D-N.Y.) said.
His counterpart in the House, Speaker Kevin McCarthy (R-Calif.), expressed frustration with his own caucus, characterizing the impasse he has reached with colleagues as "frustrating in the sense that I don't understand why anybody votes against bringing the idea and having the debate."
"And then you got all the amendments if you don't like the bill," he continued. "This is a whole new concept of individuals that just want to burn the whole place down — it doesn't work."
A group of 155 House Democrats on Thursday issued a letter objecting to anti-LGBTQ provisions in the bill, the 2024 National Defense Authorization Act, addressing the message to U.S. Sens. Jack Reed (D-R.I.) and Roger Wicker (R-Miss.), chair and ranking member of the Senate Armed Services Committee, and U.S. Reps. Mike Rogers (R-Ala.) and Adam Smith (D-Wash.), chair and ranking member of the House Armed Services Committee.
The effort was led by Congressional Equality Caucus Chair U.S. Rep. Mark Pocan (D-Wis.) and the co-chairs of the Caucus's Transgender Equality Task Force, U.S. Reps. Sara Jacobs (D-Calif.) and Pramila Jayapal (D-Wash.).
Specifically, the letter argues several anti-equality amendments would "actively target LGBTQ+ service members and LGBTQ+ dependents and threaten the recruitment, retention, and readiness of our Armed Forces."
Among these are riders prohibiting coverage of gender affirming healthcare interventions for service members and their dependents; banning LGBTQ Pride flags, drag shows and other events; and restricting funding for certain books in schools operated by the Department of Defense Education Activity.
Senate confirms federal judge who fought for marriage equality as a lawyer
Three Republicans voted for Rita Lin's nomination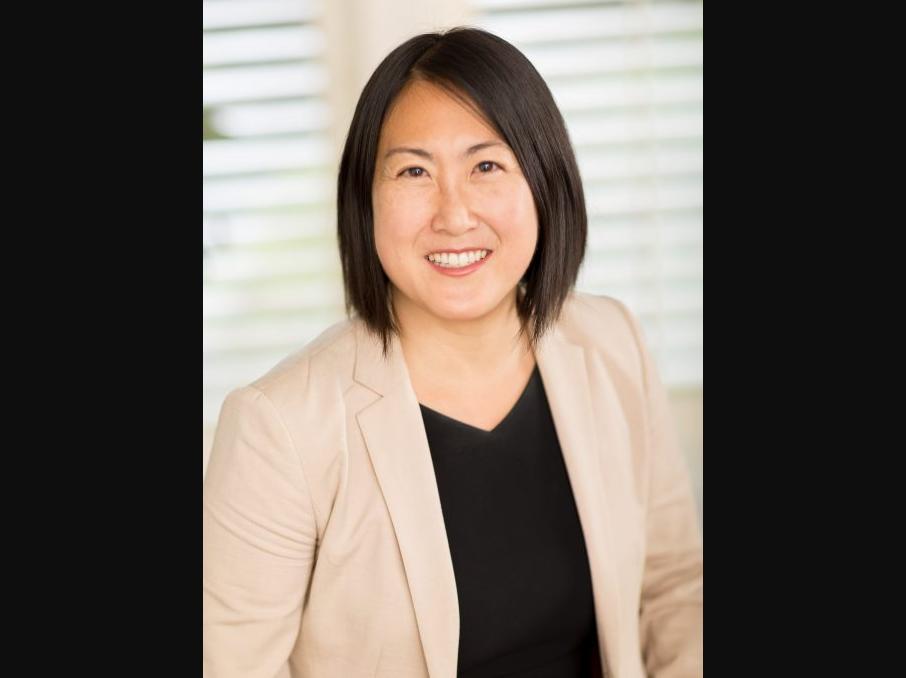 The U.S. Senate on Tuesday voted 52-45 to confirm Rita Lin's nomination by President Joe Biden to serve as a judge on the U.S. District Court for the Northern District of California.
The first Chinese American woman to serve in the role, Lin previously fought for marriage equality as an attorney in private practice with the multinational firm Morrison and Foerster.
As co-counsel in a 2012 case challenging the Defense of Marriage Act in federal court, she secured the first ruling striking down the law, which proscribed marriage as exclusively heterosexual unions, since President Obama announced his administration would no longer defend it.
The Senate's vote to confirm Lin was supported by all present Democratic members and three Republicans: U.S. Sens. Susan Collins (Maine), Lindsey Graham (S.C.) and Lisa Murkowski (Alaska).
Last year, during hearings for her nomination in the U.S. Senate Judiciary Committee, Sen. John Kennedy (R-La.) objected to an article she wrote in 1998 while a junior at Harvard University calling members of the Christian Coalition "bigots."
The Christian Coalition was founded by the late Christian media mogul Pat Robertson, who attracted controversy throughout his life and career for making sexist, homophobic and racist remarks.
Lin was appointed as a judge in the San Francisco Superior Court in 2018, and she currently presides over felony and misdemeanor criminal trials. She previously served as an Assistant United States Attorney in San Francisco.