Transgender families sue to stop Texas youth healthcare ban
New law slated to take effect Sept. 1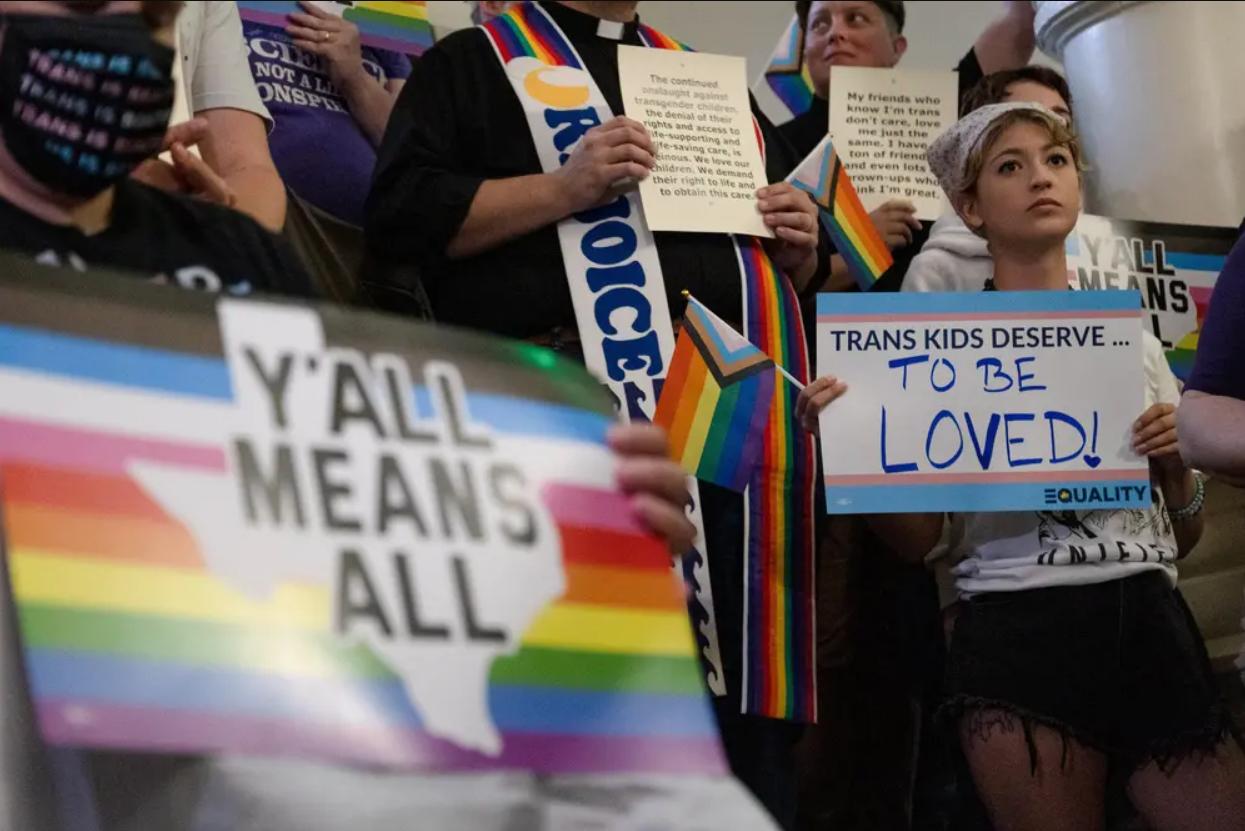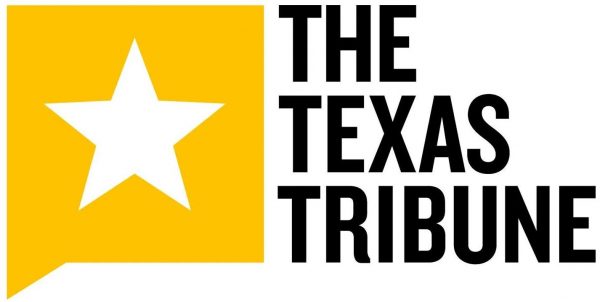 By Eleanor Klibanoff and William Melhado | Several families with transgender children are asking a judge to block a new Texas law that would stop minors from accessing many types of transition-related health care, including puberty blockers and hormone therapies.
The families argue the new law, which goes into effect Sept. 1, violates their parental rights by stopping them from providing medical care for their children and discriminates against transgender teens on the basis of sex. Several doctors have also joined the lawsuit, arguing the law interferes with their licensure and ability to practice medicine.
The lawsuit, which was filed in state court Wednesday, relies on legal arguments similar to those that have halted or blocked restrictions in several states, including Florida, Arkansas and Tennessee.
"The attack that Texas legislators and the governor have launched against transgender youth and their families and providers is stunning in its cruelty," said Paul D. Castillo, senior counsel for Lambda Legal, which filed the lawsuit. "They are actively ignoring the science, dismissing best-practice medical care, intervening in a parent's right to care for and love their child, and explicitly exposing trans youth in Texas to rampant discrimination. This law is not just harmful and cruel, it is life-threatening."
All major medical associations support the use of puberty blockers and hormone therapy to treat gender dysphoria, the distress someone feels when their gender identity doesn't match the sex they were assigned at birth. But in recent years, conservative groups have launched an all-out war on gender-affirming care, branding it "genital mutilation."
Earlier this year, Republicans in the Texas Legislature passed Senate Bill 14, which Gov. Greg Abbott signed into law in June. The law stops transgender minors from accessing puberty blockers, hormone therapies or transition-related surgeries, which medical experts say are rarely performed on children. Children already receiving this care are required to be weaned off in a "medically appropriate" manner, the law says, which many doctors say would be unethical.
"The science on gender dysphoria lacks sufficient high-quality evidence documented, and there's a growing list of harms, established side effects that accompany patients," state Rep. Tom Oliverson, a Cypress Republican who sponsored the bill in the House, said during debate on the bill. Oliverson has said the bill was written to withstand expected court challenges.
After the lawsuit was filed, Republican state Rep. Jeff Leach of Plano tweeted that the challenge was expected: "What should also be expected is the State of Texas vigorously defending this law that protects children from dangerous and irreversible modification and mutilation procedures. We will fight. And we will win."
The Texas attorney general's office did not immediately respond to request for comment.
Although the law has yet to go into effect, health care options for transgender minors are already narrowing in Texas. In May, Houston-based Texas Children's Hospital announced it would discontinue hormone therapy and other gender-affirming care treatments. The same month, adolescent health specialists at Dell Children's Medical Center in Austin parted ways with the hospital after Attorney General Ken Paxton announced an investigation into the hospital.
"I can't tell you what it feels like to be on the end of a call of a parent who has lost their child because their child looks out into the world and sees a world [where], overwhelmingly, adults are telling them and bullying them that they do not belong here, that they are not well, that they are not who they are," said Emmett Schelling, executive director of the Transgender Education Network of Texas. "Then you strip away what's already a thin layer of the system of health care to support our communities here in the state of Texas. And it's an even worse outcome."
Schilling said the law's "chilling effect" is also diminishing health care options for transgender adults. Some families have decided to leave Texas to ensure their children can continue to receive health care.
"Because my daughter might need puberty blockers in the next few months, I am temporarily relocating out of state with her and my other child," said one of the plaintiffs, identified in the lawsuit as Mary Moe, who is the mother of a 9-year-old transgender daughter. "I am heartbroken to have to take my children away from their home and their father, even temporarily. But I know that Texas is not a safe place for my daughter if this law forbids her access to this care."
Texas is the largest of 18 states that have recently passed restrictions on gender-affirming care for minors. But these laws, which mostly sailed through Republican-dominated statehouses, are running into significant barriers in the courtroom.
In June, a federal judge ruled that Arkansas' ban on gender-affirming care for minors is unconstitutional because it violates the due process and equal protection rights of transgender children and their families.
"Rather than protecting children or safeguarding medical ethics, the evidence showed that the prohibited medical care improves the mental health and well-being of patients and that, by prohibiting it, the State undermined the interests it claims to be advancing," the judge wrote.
Federal judges in Florida, Kentucky and Tennessee have also blocked those states' laws from going into effect, although an appeals court intervened to allow Tennessee to implement its ban.
This lawsuit is filed in state court, citing parental-right protections laid out in the Texas Constitution.
"The Texas Constitution provides stronger rights for parents, stronger rights in the guarantees of equality … and much stronger rights with respect to the individual rights of autonomy," Lambda Legal senior counsel Paul Castillo said. "Those decisions that rest with parents are at their apex when they are made in consultation with physicians who recommend this medically necessary care."
************************************************************************************
Read the suit here: (Link)
************************************************************************************
The preceding article was previously published by the Texas Tribune and is republished by permission.
The Texas Tribune is a nonprofit, nonpartisan media organization that informs Texans — and engages with them — about public policy, politics, government and statewide issues. Disclosure: The ACLU of Texas has been a financial supporter of the Texas Tribune, a nonprofit, nonpartisan news organization that is funded in part by donations from members, foundations and corporate sponsors. Financial supporters play no role in the Tribune's journalism. Find a complete list of them here.
**********************
Quality journalism doesn't come free
Perhaps it goes without saying — but producing quality journalism isn't cheap. At a time when newsroom resources and revenue across the country are declining, the Texas Tribune remains committed to sustaining our mission: Creating a more engaged and informed Texas with every story we cover, every event we convene and every newsletter we send. As a nonprofit newsroom, we rely on members to help keep our stories free and our events open to the public. Do you value our journalism? Show us with your support.
Federal judge halts Texas porn law, says violates First Amendment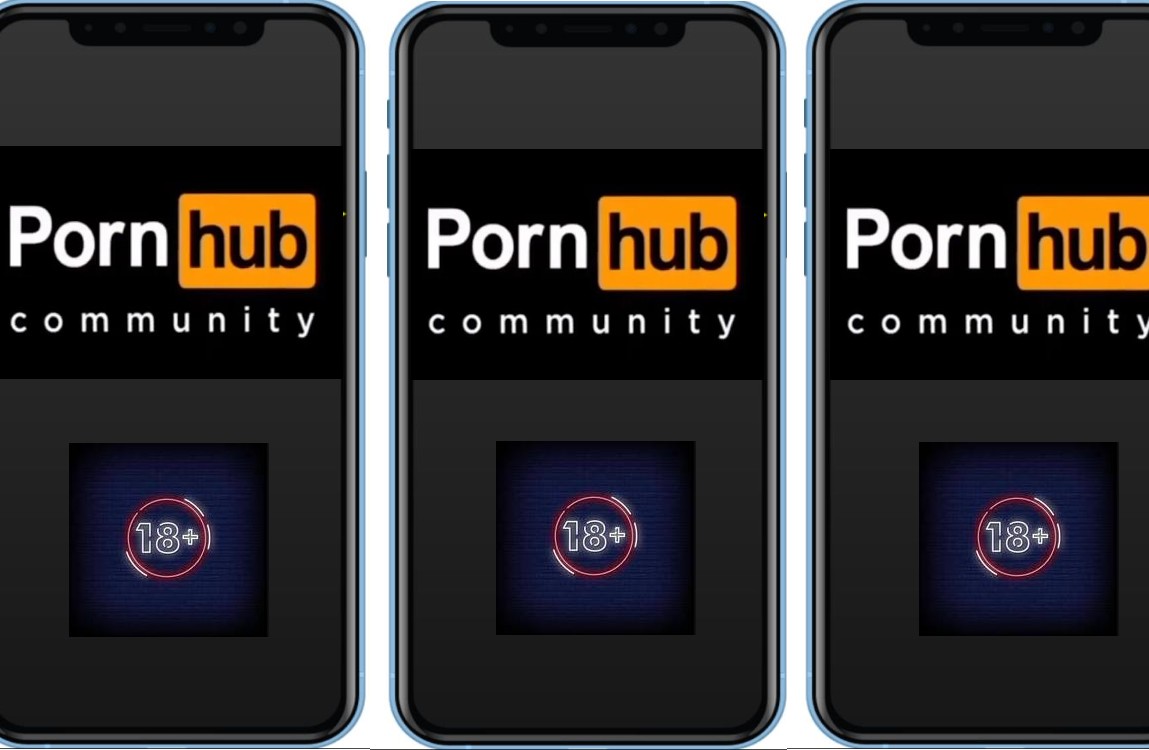 U.S. District Judge David A. Ezra of the U.S. District Court for the Western District of Texas issued a preliminary injunction Aug. 31 that blocked a Texas law from taking effect the following day that would have required adult websites to use "reasonable age verification methods," such as government ID, to ensure users who are accessing explicit content are aged 18 or older. 
The law, Texas House Bill 1181, which Texas Gov. Greg Abbott signed on June 12, 2023, also required that websites display in 14-point font or larger the following warning: "Pornography is potentially biologically addictive, is proven to harm human brain development, desensitizes brain reward circuits, increases conditioned responses, and weakens brain function." There were provisions in the law that should the website operators fail to adhere to the requirements, Texas attorney general would be able to sue non-complaint adult websites for $3 million per year.
In his ruling, Ezra noted that:
The law violates First Amendment rights of creators and consumers
The law has a chilling effect on legally-protected speech
Parental filters are a less restrictive and more effective method of protecting minors
The state does not have the right to compel speech in the form of health warnings
"The state has a legitimate goal in protecting children from sexually explicit material online," Ezra wrote and added: "But that goal, however crucial, does not negate this Court's burden to ensure that the laws passed in its pursuit comport with established First Amendment doctrine."
"This is a huge and important victory against the rising tide of censorship online," says Alison Boden, executive director of Free Speech Coalition. "From the beginning, we have argued that the Texas law, and those like it, are both dangerous and unconstitutional. We're pleased that the court agreed with our view that HB1181's true purpose is not to protect young people, but to prevent Texans from enjoying First Amendment protected expression. The state's defense of the law was not based in science or technology, but ideology and politics."
The Free Speech Coalition has argued that these new and expensive verification technologies present an unreasonable burden for both sites and users, stressing that members of the adult industry already register with parental filters and other software to help parents easily block adult content.
"The ruling rebuffs nearly every argument made by state legislatures, and not only in Texas," says Boden. "While Texas presented the most straightforward path to securing a ruling like this, the issues are the same whether in Utah, Louisiana or Virginia. Anyone who attempts to bring a case in those jurisdictions faces little hope of success. We are thrilled with the decision and thank our co-plaintiffs for joining this battle and defending the industry. We are confident that the law will ultimately be struck down permanently."
Woman charged with threatening judge, Democratic congresswoman, LGBTQ people, others
Abigail Jo Shry made threats in voicemail to judge's chambers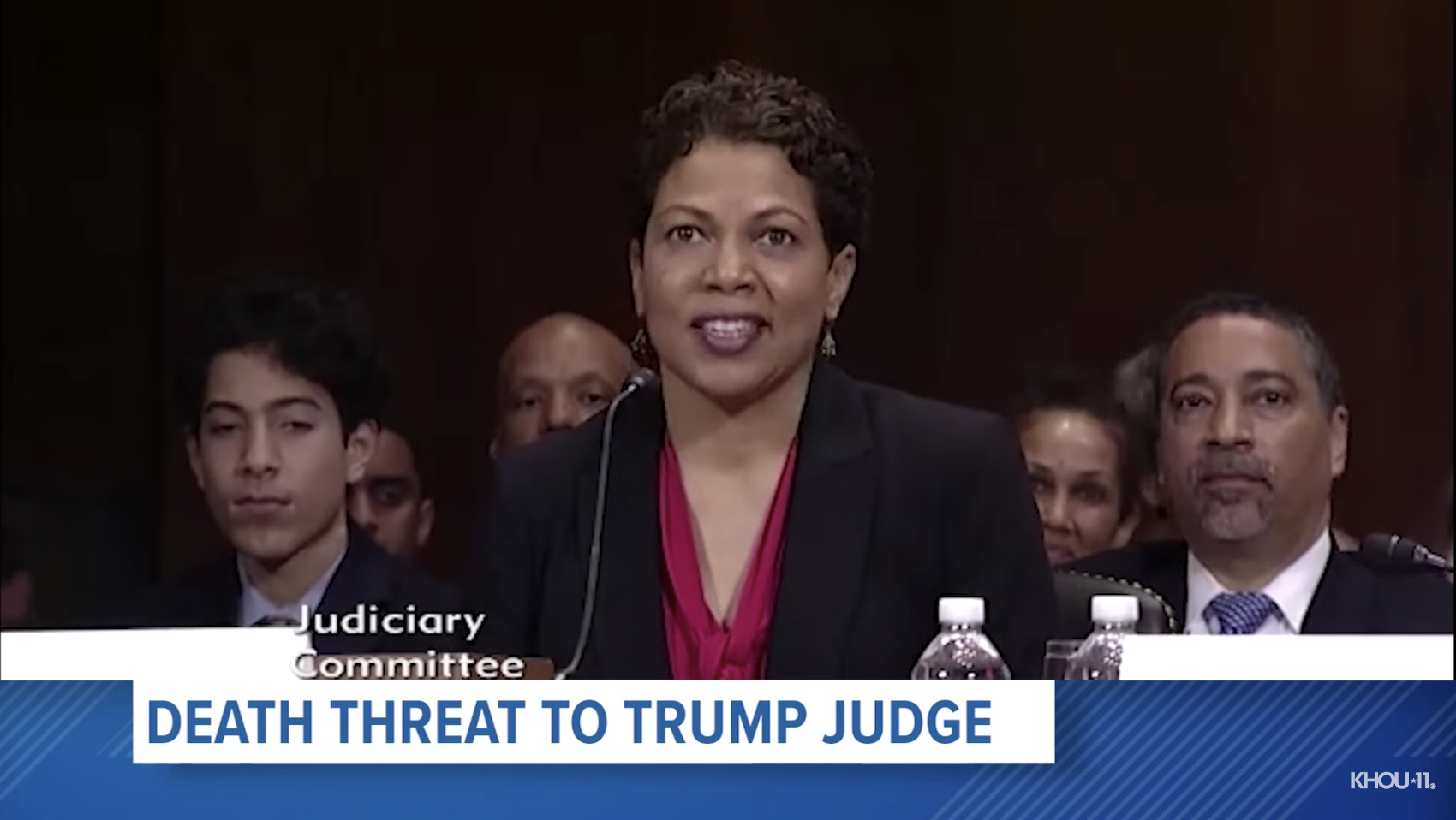 A Texas woman has been charged with threatening to kill U.S. District Judge Tanya S. Chutkan, who is overseeing one of the cases against former President Donald Trump, along with U.S. Rep. Sheila Jackson Lee (D-Texas), Democrats in D.C. and LGBTQ people.
Federal prosecutors with the U.S. Department of Homeland Security's Federal Protective Service filed a criminal complaint on Aug. 11 in the U.S. District Court for the Southern District of Texas accusing 43-year-old Abigail Jo Shry of relaying the threats in a voicemail to Churkan's chambers in the U.S. District Court for the District of Columbia on Aug. 5.
According to the filing, Shry began her message by addressing the judge — who, along with Lee, is Black — with racist language, including the n-word, before vowing "to kill anyone who went after" Trump, "including a direct threat to kill" the congresswoman, Democrats in D.C. and "all people in the LGBTQ community."
"If Trump doesn't get elected in 2024," she said, "we are coming to kill you, so tread lightly, bitch."
Chutkan was assigned to the case prosecuting Trump for his efforts to overturn the 2020 presidential election. On Friday, granting a request from the prosecutor in the case, Special Counsel Jack Smith, she issued a protective order against the former president warning him against making "inflammatory statements" about the case.
"The more a party makes inflammatory statements about this case which could taint the jury pool or intimidate potential witnesses, the greater the urgency will be that we proceed to trial to ensure a jury pool from which we can select an impartial jury," Chutkan said.
Investigators who traced Shry's voicemail to her cell phone say she denied having any plans to travel to D.C. or Houston to carry out the threats but warned that if Lee "comes to Alvin, then we need to worry."
On Wednesday, U.S. Magistrate Judge Sam Sheldon denied bail for Shry on the grounds that she had been charged several times for similar conduct over the past year, ordering that she be detained for 30 days.
Texas governor signs 'Save Women's Sports Act'
Transgender athletes barred from teams that correspond with their gender identity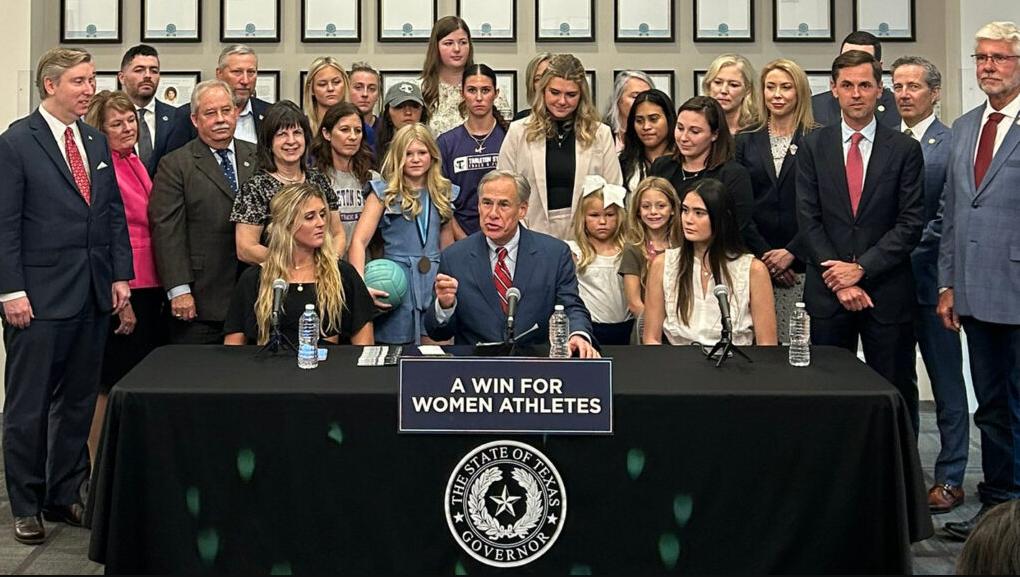 Republican Texas Gov. Greg Abbott on Monday signed Senate Bill 15, or the "Save Women's Sports Act," which bars transgender athletes from competing on sports teams that match their gender identity at Texas universities and colleges.
The law specifies that athletes compete on teams corresponding to the student's biological sex listed on their birth certificates. Monday's signing at the Blagg-Huey Library on the campus of Texas Woman's University was purely ceremonial, as the governor had previously signed the measure two months ago.
"The legacy of women's sports will be safeguarded for generations to come because of the law I am about to sign," Abbott said. "Women in Texas can be assured that the integrity of their sports is protected in our great state."
The Dallas Morning News reported that in addition to conservative lawmakers and other interested parties, Abbott was joined by former college athletes Riley Gaines and Paula Scanlan. Gaines, who attended the University of Kentucky, has built a media career stemming from her appearance at the NCAA Swimming and Diving Championships in March 2022. During the 200 freestyle event she tied with Lia Thomas, a trans student athlete from the University of Pennsylvania. Scanlan was on the swim team with Thomas.
"This is huge news, not only for Texans but for girls across the country," said Gaines. "This new law will protect the integrity of women's sports by prohibiting men from competing against women's athletes at Texas colleges and university.
"It's pretty amazing that this law is even necessary," Gaines continued. "If you have eyes and a brain and any amount of common sense, you can easily comprehend the fact that men, on average — and this is a fact — are taller, stronger, more powerful, can jump higher than women. It's biological reality."
When asked by a reporter if he understood that in the eyes of the LGBTQ community the law made them feel marginalized and how would respond to that Abbott snapped back that women like Gaines and Scanlan — not LGBTQ people — were the true victims of marginalization.
"These are the women who committed their lives — altered their lives — so that they can compete, and yet you heard Riley talking about how she was marginalized," Abbott said. "She was the winner, and she was denied that victory."
The Dallas Morning News noted that critics charge that the law seeks to address an issue that largely doesn't exist. Only about three dozen openly trans athletes have competed at the collegiate level across the country, and none have been known to compete at a Texas college or university.
Asked by the Dallas Morning News about that criticism during a news conference after the bill signing, Abbott laughed but did not answer.
Also present outside the library as the event was underway were about 200 protestors, many who spoke with the Dallas Morning News telling the paper they believed the Abbott's priorities were out of step with the wishes of the majority of Texans.
Asked by the Dallas Morning News about that criticism during a news conference after the bill signing, Abbott laughed but did not answer.
Also present outside the library as the event was underway were about 200 protestors, many who spoke with the Dallas Morning News telling the paper they believed the Abbott's priorities were out of step with the wishes of the majority of Texans.
HAPPENING NOW— protesters outside the Texas Woman's University venue where Greg Abbott will ceremonially sign legislation involving NCAA women's athletics. pic.twitter.com/NypJ7kuerz

— Dionne Anglin (@DAnglinFox4) August 7, 2023