Sinead O'Connor dead at 56
Irish musician's family announced passing on Wednesday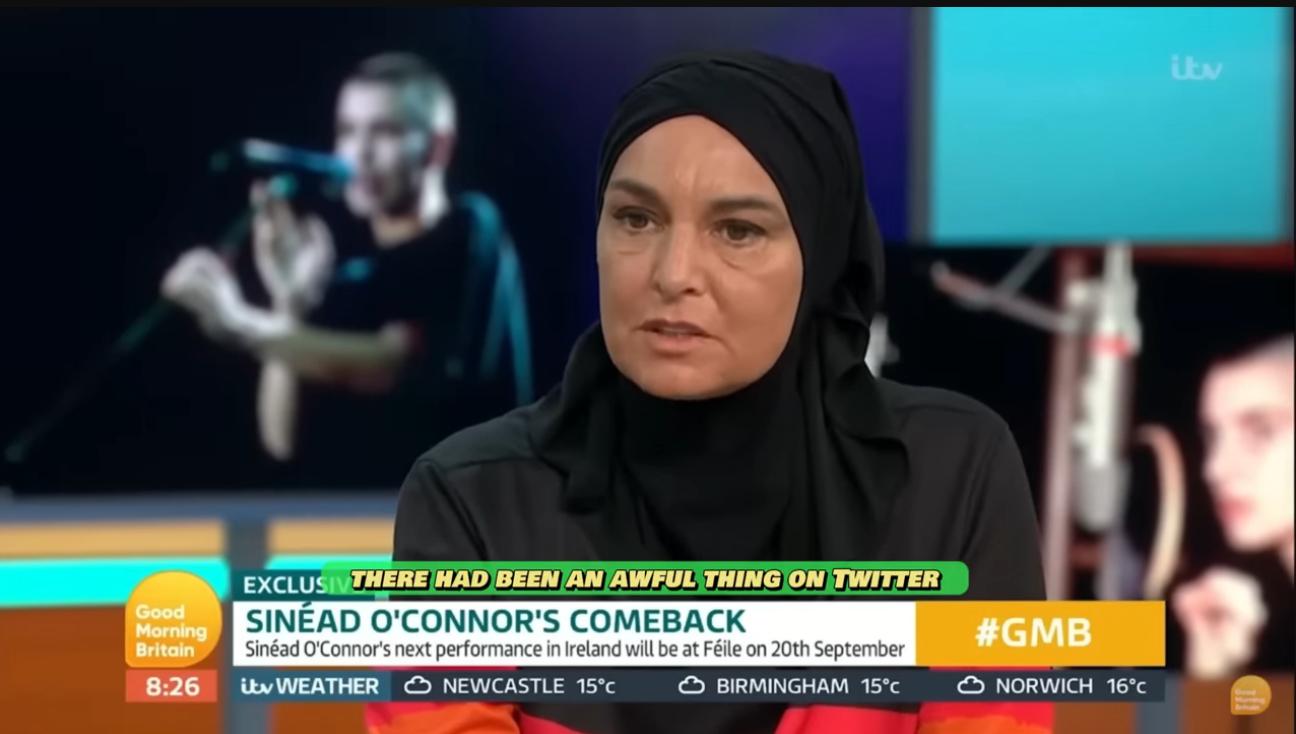 In a statement released by her family, it was announced that Sinead O'Connor has died at the age of 56.
The pop singer rocketed to fame three decades ago with her 1990 cover of Prince's "Nothing Compares 2 U," but gained notoriety for her political positions and denouncing pedophilia existing within the Catholic Church.
"It is with great sadness that we announce the passing of our beloved Sinéad. Her family and friends are devastated and have requested privacy at this very difficult time," the statement read.
Her death follows a year after she lost her 17-year-old son Shane, who died by suicide. The singer's passing was reported on Wednesday, however details surrounding her death remain unknown currently.
O'Connor, has four children by four partners and has been married three times. She had converted to Islam in 2018 and changed her name to Shuhada Sadaqat. She continued to perform under the name Sinead O'Connor. She was also politically active and open about her life, often offering public opinions and commentary that offended some people.
In 1992, she tore up a photograph of Pope John Paul II on Saturday Night Live, earning her a ban from NBC's iconic late-night live television sketch comedy and variety show.
In a profile of that moment reported in the music industry publication Far Out, writer Jack Whatley noted: 
"Taking to the famous Studio 8H stage, the camera panned to O'Connor, who, staring directly down the barrel, delivered a cappella rendition of Bob Marley's song 'War.' The track choice was a deeply poignant one and was delivered as an attempt to protest against the widespread sexual abuse of children in the Catholic Church. It was intended to flip Marley's original war on racism and train its crosshairs on child abuse."
O'Connor, who started to sing the lyrics: "We have confidence in good over evil," held up a photograph of Pope John Paul II to the camera at the very moment she sang the word "evil," and with a flash of intensity, both in her eyes and vocals, she began tearing it up in pieces, throwing them at the camera and stating: "Fight the real enemy." Apparently, the photo was one that had been situated on her own mother's wall since 1978.
O'Connor was also quite open about intimate details of her life with fans and the press.
In a Aug. 31, 2011, article from Reuters, her sexual orientation was a central focus. Reuters reported that the singer revealed "her sexual frustration in a series of blog and Twitter posts, much to the amusement of her followers."
Reuters noted: "I am in the peak of my sexual prime and way too lovely to be living like a nun, and it's VERY depressing," wrote O'Connor in a blog posted earlier this month. 
The singer has previously spoken of her romantic relationships with men and women.
O'Connor outed herself as a lesbian in an interview with Curve magazine in 2000, but later retracted the statement and in 2005, told Entertainment Weekly "I'm three-quarters heterosexual, a quarter gay. I lean a bit more towards the hairy blokes."
Sinead O'Connor, acclaimed Dublin singer, dies aged 56 https://t.co/00uq4SjSHr

— The Irish Times (@IrishTimes) July 26, 2023
As word of her death spread, the Irish Times newspaper in Dublin reported that Irish Prime Minister Leo Varadkar tweeted:  "Really sorry to hear of the passing of Sinéad O'Connor. Her music was loved around the world and her talent was unmatched and beyond compare." 
Colm O'Gorman, executive director of Amnesty International Ireland, said to the paper in a statement: "It is hard to think of an artist who has had the social and cultural impact of Sinead. What a loss. Heartfelt condolences to her children, her family and all who loved her."
John Waters gets Hollywood Walk of Fame star
Baltimore native proclaimed 'here I am … closer to the gutter than ever'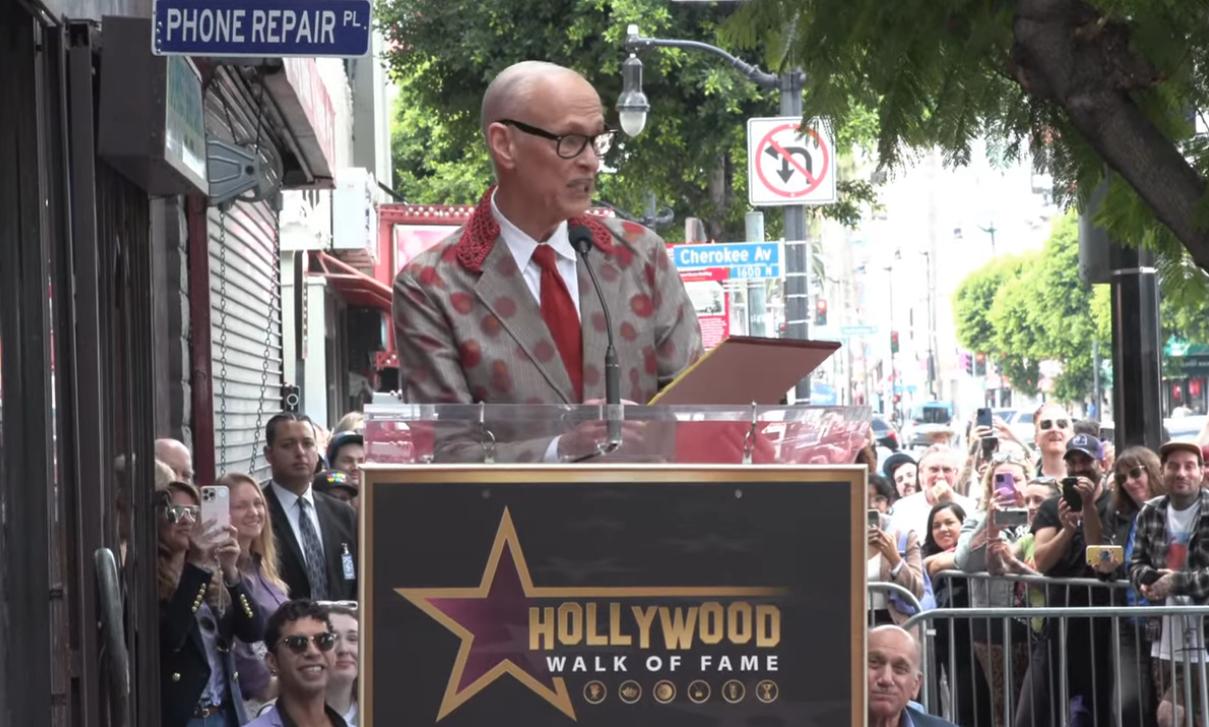 Today, the famed Hollywood Walk of Fame became a little more rainbow than it had been before. With gilded star etchings depicting icons on every corner, the powers that be dedicated September 18 to a man who arguably helped thrust LGBTQ visibility into a culture that was probably not ready at the time to receive it. The modern-day fascists amongst us might even call him a "groomer."
We call him John Waters.
Waters first arrived in Hollywood in 1970. He parked at Hollywood and Vine and received his first bit of Los Angeles recognition.
He got a jaywalking ticket.
Outspoken and brash, Waters introduced outsider culture and heralded gay and transgender visibility into American cinema when the Stonewall uprising was still a very recent memory. His 1972 film "Pink Flamingos" was brazenly trans affirming. It powerfully and glamorously flew in the faces of audiences while trans people only faced marginalization and were stigmatized in the Nixon Vietnam and Watergate era.
His film Hairspray was first a cult favorite and in later iterations, a hit Broadway musical, and a second mainstream hit movie. It featured LGBTQ characters and a leading character in drag. Waters has also written several LGBTQ themed books including "Shock Value" and "Role Models."
Part of the charm of John Waters is his knack for not taking himself, or any of us, too seriously. His first words as he ascended the podium for the Walk of Fame honor: "Here I am…closer to the gutter than ever!"
"I hope the most desperate showbiz rejects walk over me here and feel some sort of respect and strength," he said later paying tribute to his greatest inspirations: The underdogs.
Waters dedicated his star to his parents. Pat and John Waters, who had been horrified by his earliest films, but encouraged him to pursue Hollywood nonetheless. "What else could I do?" he mused.
All in all, Waters was "astonished" over the tribute. He thanked Outfest for sponsoring the event and for thinking he was "gay enough to receive it."
Ever the director, and thinking ahead, he took a moment to make a recommendation for whom he thinks should be Hollywood Boulevard's next star recipient:
Divine.
Film critic and historian Leonard Maltin summed up John Waters this way: "John Waters is a national treasure, a unique and original voice in American cinema. His films are subversive, hilarious, and thought-provoking, and they have helped to change the way we think about outsider culture and LGBTQ+ representation."
Now Waters has his day, and his star, immortalized forever on the famous Hollywood path. We can only hope his effect on American culture, where the "outsider" can stand tall, proves to be as solid.
Bomb threat delays Lil Nas X appearance at Toronto film festival
Saturday night appearance was briefly delayed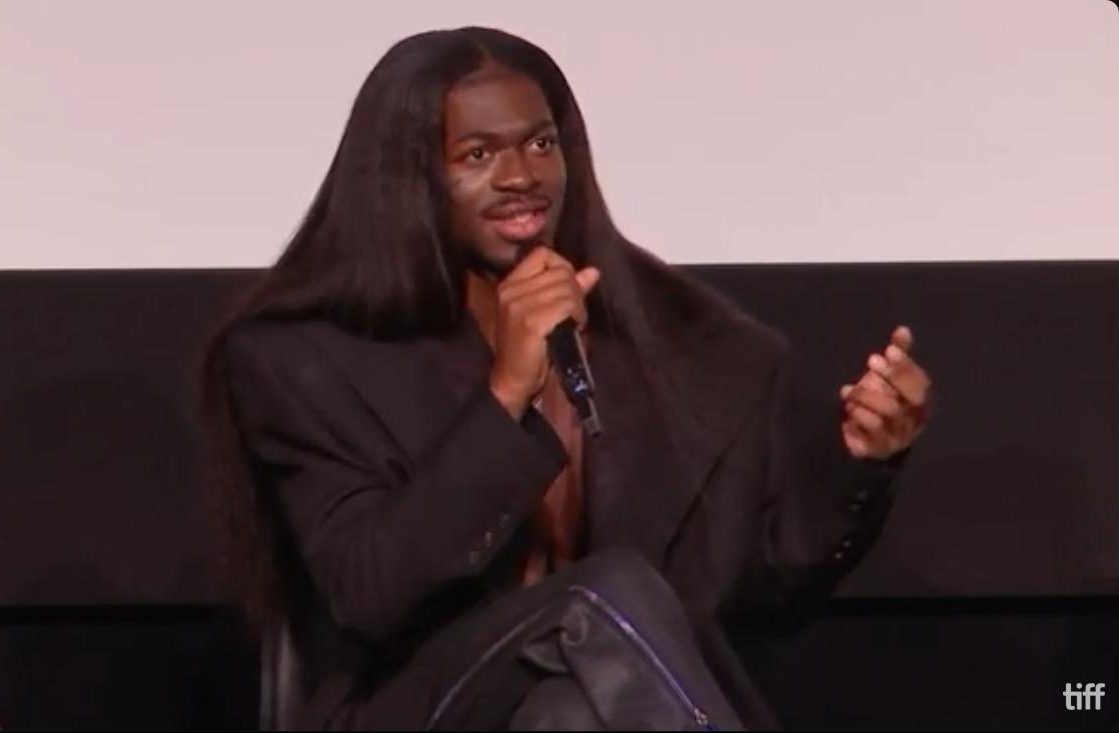 The widely anticipated global premiere of the documentary "Lil Nas X: Long Live Montero" at the Toronto International Film Festival was forced to be delayed after a homophobic bomb threat, festival organizers said.
The 48th Toronto International Film Festival which opened on Sept. 7 and runs till Sept. 17, was briefly delayed Saturday night after a threat was made according to a TIFF spokesman. Variety reported:
The gala screening was scheduled for a 10 p.m. start at Roy Thomson Hall, one of TIFF's premier venues. The documentary's co-directors Carlos López Estrada and Zac Manuel and editor Andrew Morrow arrived on the red carpet first, posing with fans that lined the entryway. But as their subject, pop superstar Lil Nas X, pulled up in his car to join them, organizers were informed that a bomb threat had been called in and the artist was told to hold, sources told Variety. The threat specifically targeted the rapper for being a Black queer artist, one source added.
In statements to Variety and other media outlets Saturday after the incident, the TIFF spokesperson said:
"Earlier this evening, we were made aware by the Toronto Police Service of an investigation in the vicinity of the red carpet for the 'Lil Nas X: Long Live Montero' screening. Our standard security measures remained in place during this time and the screening commenced with a slight delay. To our knowledge, this was a general threat and not directed at the film or the artist."
A spokesperson for Toronto Police on Sunday said: "Yesterday, at the TIFF, a passerby uttered a threat towards private security."
"Out of an abundance of caution, the Toronto Police and the private security swept the scene and cleared within 20 minutes. The threat was general and did not target any one person."
Madonna announces rescheduled tour dates
Celebration Tour will be in D.C. on Dec. 18-19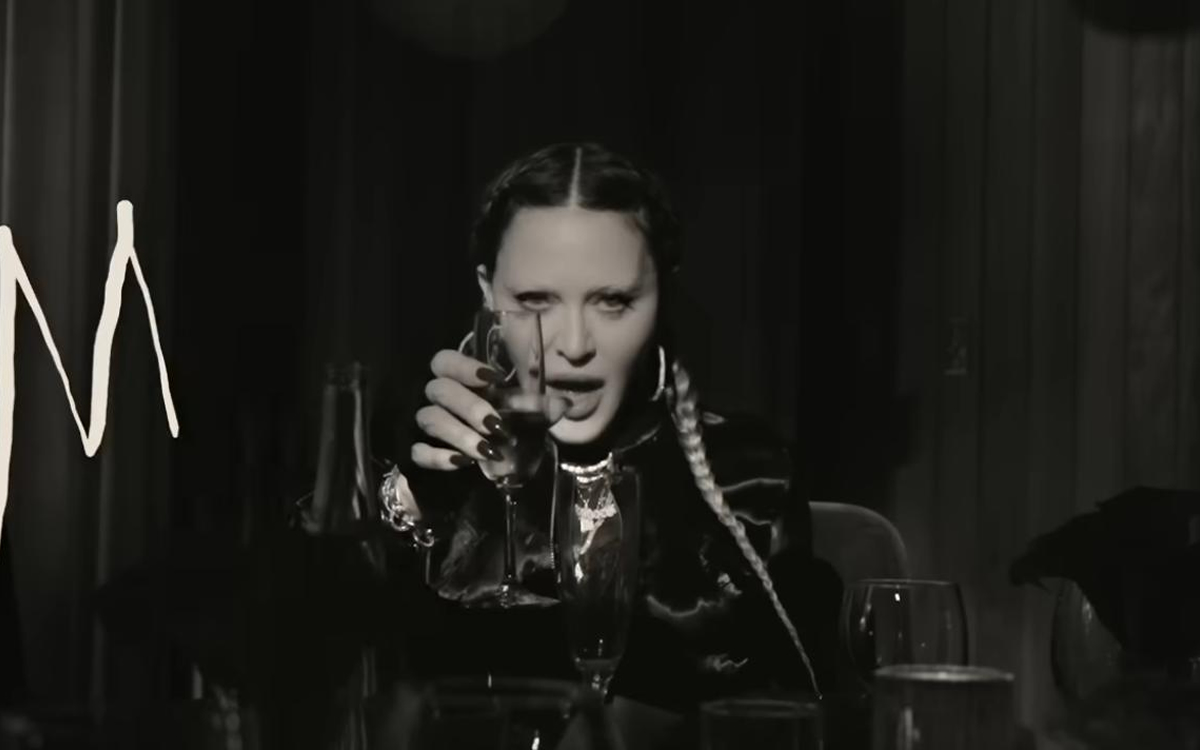 Madonna has announced her rescheduled Celebration Tour will start in London on Oct. 14.
The tour was to have begun in Vancouver, British Columbia, last month, but the singer postponed it after a bacterial infection left her in the ICU. Madonna is scheduled to perform at the Capital One Arena in D.C. on Dec. 18-19.
Madonna turned 65 on Wednesday.