Optimism prevails among minority business owners: survey
Entrepreneurs faced a Goliath during pandemic and won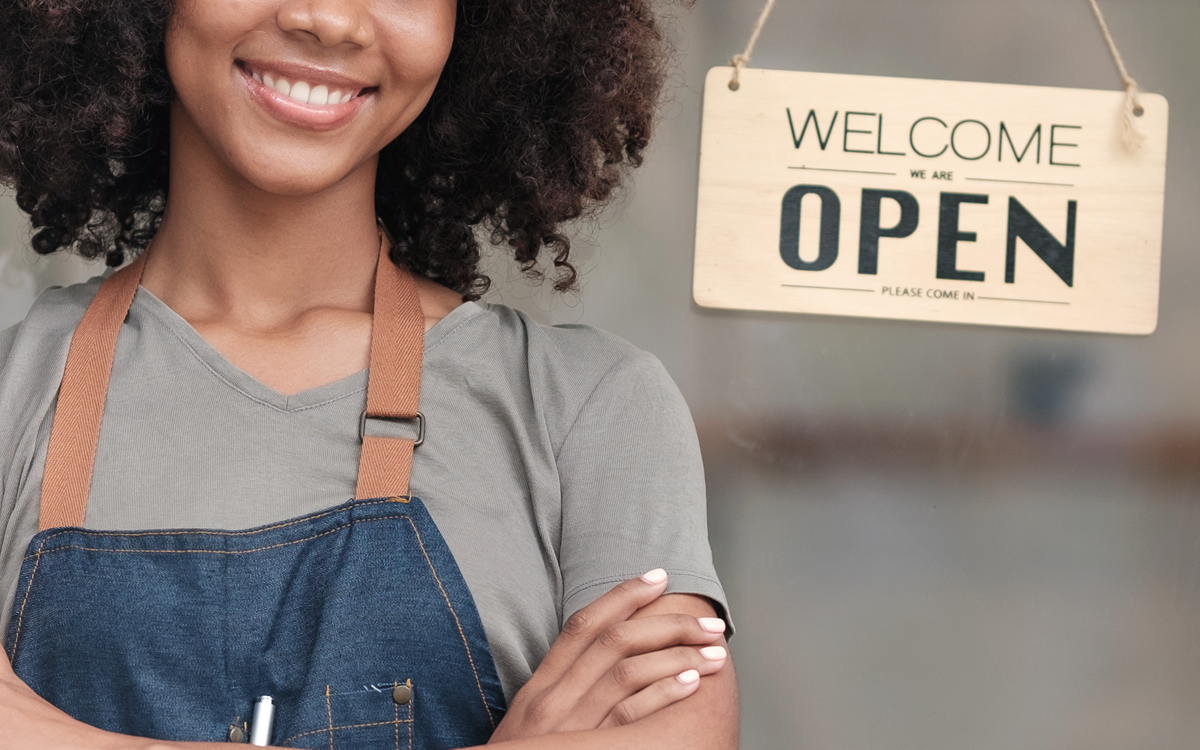 (StatePoint) — Even as minority business owners face new economic challenges, including supply chain disruptions and inflation, results from PNC's recent Economic Outlook survey show an impressive resiliency and positive mindset among these business leaders, according to Marshalyn Odneal, national sales executive for Minority Business at PNC Bank.
According to PNC's survey, more than two-thirds (68%) of minority business owners feel highly optimistic about the prospects of their own company in the next six months, compared to just 60% of non-minority-owned businesses.
While business owners as a whole remain cautious about the national economy, the gap between optimism among minority business owners for their own company versus the broader U.S. economy is 40 percentage points, significantly higher than the 31-point difference among non-minority owners.
"I have no doubt that minority business owners who were able to manage through the pandemic had to make unprecedented decisions related to staffing, business models and pricing. In doing so, they faced a Goliath – and won. It's unsurprising that their mindset about the future of their businesses, despite current economic challenges, is optimistic," Odneal said.
According to PNC's survey, 65% of Black- and Hispanic-owned business owners stated they have a business plan suited to the current direction of the economy, significantly more than non-minority owned businesses (55%). This highlights the importance of access to crucial resources for these business owners. The survey reinforces this point, showing that 86% of Black- and Hispanic-owned businesses interacted with or leveraged resources from the Small Business Association (SBA), a local chamber of commerce or a community economic development organization. Only 69% of non-minority business owners reported doing the same.
"The truth is that the unique financial challenges minority-owned businesses have long faced were amplified during the pandemic. As a result, more minority business owners are now seeking Minority Business Enterprise (MBE) certification, which is also an important and needed resource," Odneal said.
Businesses that become MBE-certified gain exclusive access to premium networking events, affordable consulting services and technology programs, among other benefits, according to the National Minority Supplier Development Council.
"Our survey revealed that 87% of Black-owned businesses are now MBE-certified, up from 69% last year. Three-quarters of Hispanic-owned business are MBE-certified, compared to 67% last year. Of MBE-certified businesses, 80% of Black- and 84% of Hispanic-owned businesses said that certification has been a helpful business development tool," Odneal said.
PNC has taken significant steps in doing more for minority-owned businesses and providing necessary resources to help them overcome roadblocks.
As a part of its Small Business organization, PNC's Minority Business Development Group's mission is to deliver solutions and resources that foster financial wellness for small businesses within diverse communities. They've been able to do this, in part, through the PNC-Certified Minority Business Advocate initiative, a voluntary advocacy program that helps PNC employees understand the challenges facing minority-owned business owners.
"If the optimism of these entrepreneurs is realized and the U.S. business landscape prospers further down the road, minority business supporters must continue to execute against their mission and accelerate their efforts. The outlook is bright, but we must continue to do our part to advocate for these entrepreneurs and help their communities thrive," Odneal said.
Protected: New Workforce Program Aims to Help Expand Economic Opportunity for the Trans Community
There is no excerpt because this is a protected post.
Tips to build a stable financial future for your family
Accumulate, preserve, and protect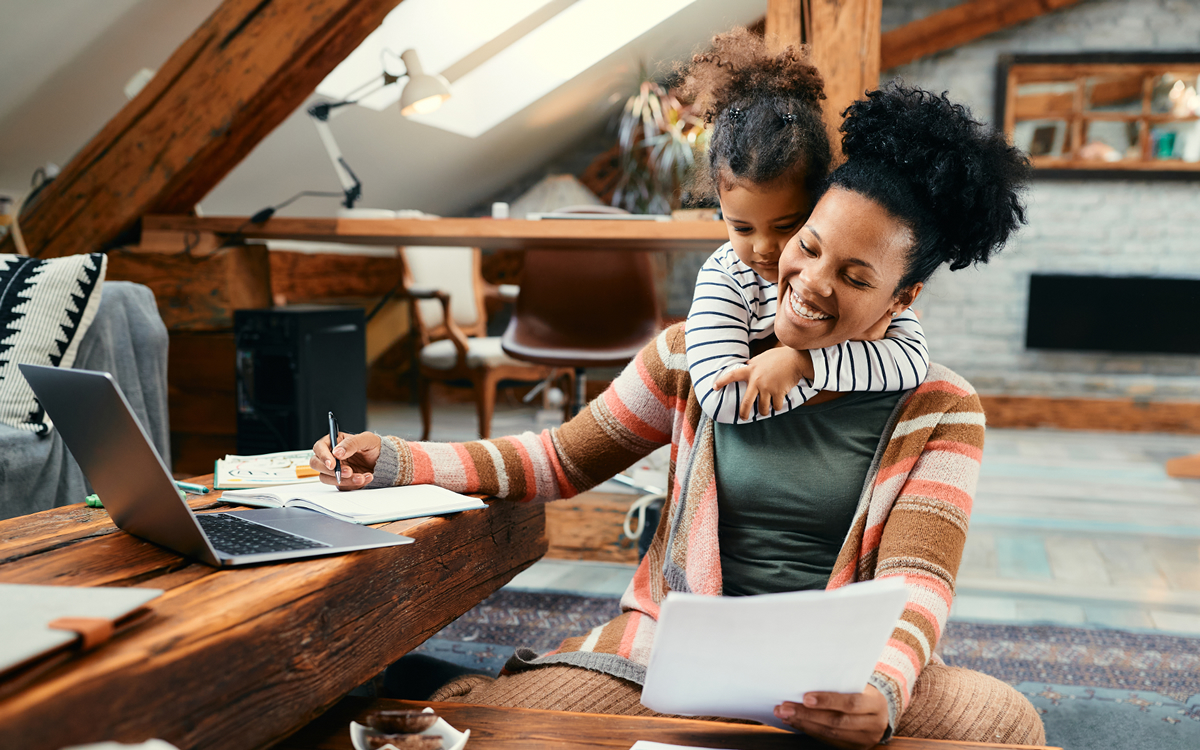 (StatePoint) — Building wealth is not as easy as it sounds. It can take time, discipline and a plan to keep those dollars protected. However, if done correctly, it can provide security for your family for years to come.
No matter where you are in your personal financial journey, there are steps you can take to help build a financially secure future. Although your approach should be personalized to your specific situation, Freddie Mac suggests building your plan on three main pillars: accumulate, preserve and protect what you've built.
Accumulate
The first, and one of the most challenging steps, is saving for your future while covering basic expenses. Establishing and working toward defined financial goals in the short-, medium- and long-term is a good place to start. Also, understanding your money mindset can help you identify opportunities to create healthier spending and saving habits.
Over time, it's important for you to position yourself to take advantage of opportunities to raise your income. Consider discussing a raise with your current employer, taking a job opportunity with higher pay or starting a side business to supplement your income. You should also begin to build an emergency fund, which will better position you to weather unexpected financial emergencies. In general, you should save enough in this fund to cover three to six months of your typical monthly expenses.
In addition, if you are financially prepared for it, purchasing a home can help you build wealth in ways that renting cannot.
Preserve
Once you've begun to accumulate wealth, the next step is preserving it. You can accomplish this by protecting and growing your money over time.
Managing your debts and expenses is paramount. Pay down debts in high-interest accounts and prioritize other expenses that require immediate attention.
Your credit score is a critical part of this equation, and the time to improve it is right now. A strong credit score can help you receive a better interest rate and loan terms when working with lenders, as well as provide a host of other long-term benefits.
Protect
Lastly, you should have a plan in place to eventually transfer the wealth you've built to family and loved ones.
CNBC reports that an estimated $68 trillion will be passed down from the baby boomer generation between 2019 and 2044. Having an estate plan can give you peace of mind that your assets will be allocated according to your wishes when the time comes.
In the meantime, you should also protect your assets from the unexpected. In addition to taking steps to safeguard your property from natural disasters, you should invest in a comprehensive renter or homeowner insurance policy. And always be mindful of the wide variety of scammers and hackers looking to access your resources.
Education has power. As you begin your journey, you can build your financial savviness with Freddie Mac CreditSmart Essentials, a suite of free education tools and information covering topics like how to buy a home or car, how to improve credit and how to build wealth. To learn more, visit creditsmart.freddiemac.com.
Building wealth doesn't happen overnight. With consistency and commitment, and the right knowledge and mindset, you can create a stable future for you and your loved ones.
Montgomery County supports LGBTQ businesses amid 'headwinds'
Economic Development Corporation leader on overcoming barriers to success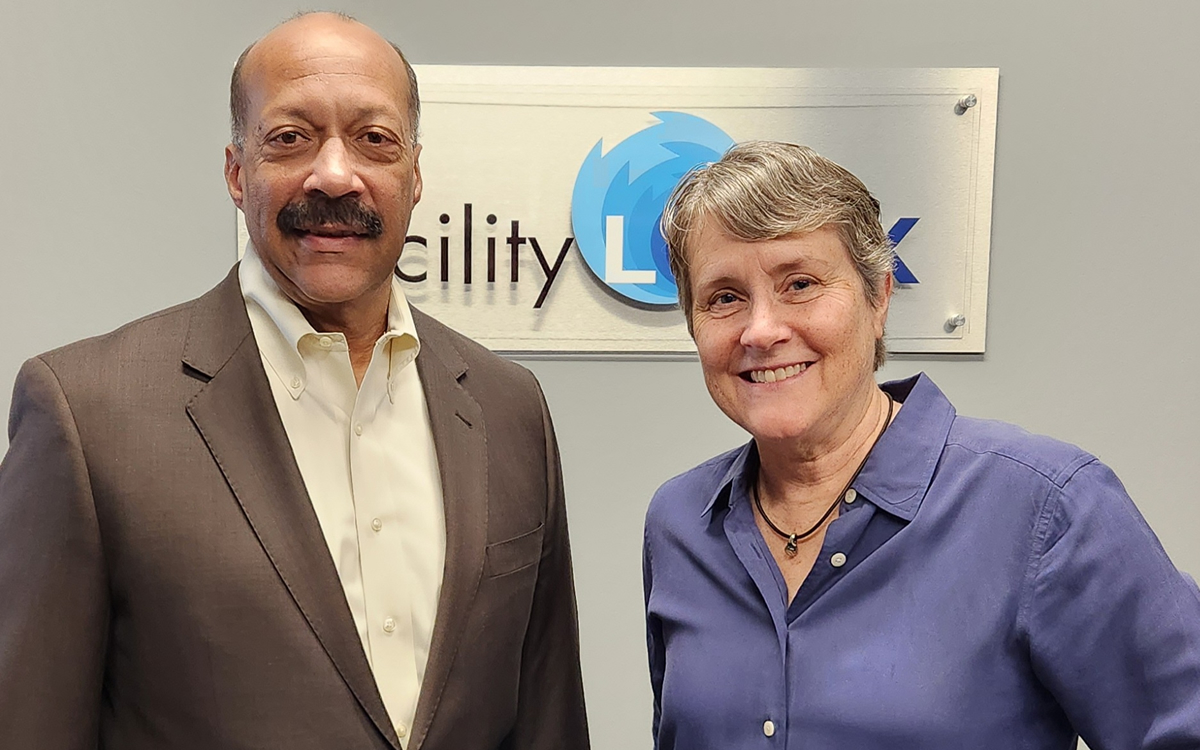 Growing up Black in the D.C. area, Bill Tompkins learned early to appreciate diversity. In Maryland, as president and CEO of the Montgomery County Economic Development Corporation, this understanding drives his support for LGBTQ-owned businesses.
"With the headwinds that the LGBTQ community runs into, we want to make sure we're giving everyone the right opportunity to do well here," Tompkins said.
The corporation, created in 2016 as a public-private economic development organization, helps businesses start, grow and relocate in Montgomery County. They are also tasked with supporting underserved communities.
"MCEDC staff know our capabilities very well and that we're experts in what we do," said Pat Larrabee, founder and president of Facility Logix, a firm assisting biotech companies with relocating to specialized facilities. "They've been very helpful to us and our clients, and on projects."
Larrabee, a Vermont native, met her partner during a softball game in Montgomery County. They married and raised three daughters in the county in part because of the "favorable environment."
In 2020, Montgomery County unanimously passed Maryland's first LGBTQ Bill of Rights, which included adding gender expression and HIV status to existing anti-discrimination protections.
"We're always doing these things because it's the right thing to do," Tompkins explained.
However, across the country many LGBTQ businesses struggle to survive, citing access to capital as a significant problem.
Challenges accessing capital
Nationally, LGBTQ-owned small businesses were more likely to report operational and financial challenges, according to a 2022 report released by the Center for LGBTQ Economic Advancement and Research and the Movement Advancement, using data from the Federal Reserve Bank's annual Small Business Credit Survey.
Inc. Magazine, in partnership with the National LGBTQ Chamber of Commerce, StartOut and MasterCard, reported 82 percent of LGBTQ business owners said limited access to capital affected their day-to-day operations, and 93 percent stated it limited their ability to grow.
"Small businesses, particularly those that are LGBTQ+ owned, often face unique challenges and barriers to success," Larry G. Webb, the district director for the U.S. Small Business Administration's Washington Metropolitan Area District Office stated in an email to the Blade.
Webb, who resides with his husband in the region, also stated LGBTQ+ entrepreneurs and small business owners have access to all of the programs and services SBA offers, including counseling and training, loans and capital, contracting programs and disaster recovery assistance.
"By providing support and resources, we can help to level the playing field that gives businesses a better chance at success, and help to strengthen the social bonds that hold our communities together," he stated.
Maryland is among 34 states without credit and lending nondiscrimination laws explicitly protecting LGBTQ borrowers, according to the Movement Advancement Project.
"Obviously, this can create a difficult environment for LGBTQ+ businesses to thrive," said Terri Hett, Maryland LGBTQ+ Chamber of Commerce Board President, also citing the current political environment as concerning for some chamber members. "Of course, additional economic support with the state and local governments would be extremely helpful. This could include grants or legislation that continues to support and protect these business owners."
Tompkins agreed that "credit risk is a big challenge" facing many small business owners, including members of the LGBTQ community.
But he also pointed to Denizens Brewing Co., co-founded by married partners Emily Bruno and Julie Verratti, as just one example where working together can help overcome those challenges.
Denizens, like other businesses in the county, received support and resources from the Montgomery County Economic Development Corporation.
Last year, the corporation was approved by the state to provide loans through Maryland's Small, Minority and Women-Owned Business Account.
The Accelerating Community Excellence (ACE) Loan fund will provide $1.5 million in financial assistance to assist eligible businesses in underserved communities.
"We're the only fund agent in Montgomery County to provide loans to underserved communities, to include LGBT-owned businesses," Tompkins said. "People who apply to us may have been turned down by banks. But we know FICO scores are just a small part of the equation."
These supports could help many LGBTQ-owned businesses, particularly bars and restaurants, in their struggle to survive.
Jan Guttman, a MoCo Pride Center board member and parent of a nonbinary trans youth, has been working to create a local LGBTQ chamber of commerce to help local businesses network and share resources.
"It's been difficult," she admitted. "We've had businesses coming and going, and one that went under."
Guttman, a former educator who worked with at-risk youth, said it's important because these business owners and entrepreneurs serve as vital role models for LGBTQ youth.
"I started trying to gather Montgomery County owned and operated businesses that would want to share my vision of this workspace where the front part would be aimed at LGBTQ adults – to have a space to sit with their laptop – so kids could see them," Guttman explained. "Because they often don't see their future selves."
Her goal is to secure a location and financing for a community co-working space, where LGBTQ professionals can network and, most importantly, where LGBTQ youth can see them and be inspired to succeed. They also serve as safe spaces for LGBTQ youth to work and be themselves.
Small businesses as community 'backbone'
Webb also pointed out that local small businesses are the "job creators and economic engine" for the country as a whole.
"Small business owners not only earn a living for themselves," he said. "They are the backbone of many communities that help drive our nation's economic strength. Providing support and resources for small businesses, including those that are LGBTQ+ owned, is essential for their success and for the overall health of the economy."
Similarly, the Montgomery County Economic Development Corporation has supported LGBTQ-owned businesses across a variety of fields in an effort to support local diversity and their economy.
Tompkins works closely with county government officials to coordinate their economic development priorities and short-term needs with MCEDC's current business activities. He has a long record in business operations, strategic planning, marketing, and nonprofit management, serving for most of his career as a senior executive in the media and entertainment industries with Fortune 500 companies. He has worked for the Washington Post and served as president and CEO of the National Newspaper Publishers Association, which represents more than 200 Black-owned-and-operated newspapers across the nation.
"Where there is prejudice, there are barriers," Tompkins said. "If you're going to be a part of the DMV, then you should be very embracing of those with backgrounds that are similar to yours and different."