Rulemaking on Older Americans Act targets seniors who are LGBTQ, living with HIV
Monday was National HIV/AIDS and Aging Awareness Day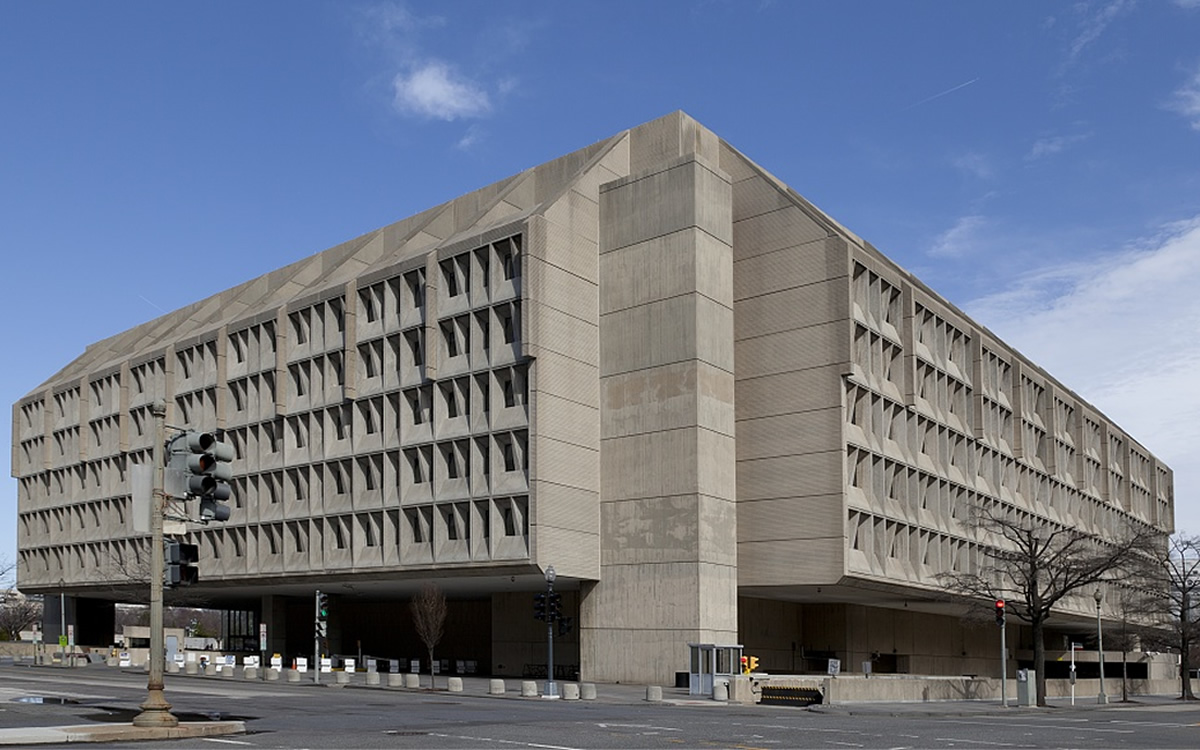 Ahead of Monday's National HIV/AIDS and Aging Awareness Day, the Washington Blade spoke with Aaron Tax, director of federal government relations for SAGE, to discuss what proposed updates to the Older Americans Act might mean for LGBTQ elders and older adults living with HIV.
The conversation followed the conclusion of the public comment period for a Notice of Proposed Rulemaking filed by the Administration for Community Living, a U.S. Department of Health and Human Services agency that is responsible for administering the statute.
An HHS spokesperson told the Blade a final rule is expected "early next year."
"We've looked at the many challenges facing LGBT older people and older people living with HIV," said Tax, whose organization, Services and Advocacy for GLBT Elders, is the country's largest group focused on the needs of LGBTQ seniors.
These populations experience "higher rates of social isolation" and "higher rates of poverty" and are "less likely to be partnered, less likely to have children, [and are] more culturally and socially isolated from mainstream institutions," he said.
Therefore, they "seem to fit the definition of greatest social need quite well," Tax said, referring to a distinction in the legislation that SAGE has sought to effectuate for LGBTQ elders and older adults with HIV, coming "quite close" in the law's 2020 reauthorization.
Tax explained, "what we got at the end of the day is some language that requires every state unit on aging in the country and every area agency on aging in the country — which are basically state departments of aging and local departments of aging — to do three things.
"One," he said, "engage in outreach to LGBT older people; two, to collect data on their needs; and three, to collect data on whether they are meeting their needs."
SAGE is now working with these state and local entities to ensure "they're, in fact, carrying out these requirements" Tax said.
Next year, the Older Americans Act will be up for reauthorization again, so "we will once again be fighting for an explicit greatest social need designation again for LGBT older people and older people living with HIV," he said, adding, "And we recently introduced legislation with [U.S. Rep.] Suzanne Bonamici [D-Ore.] that would try to accomplish that goal in 2024."
The legislation, Tax explained, originally "came about in 1965 under Lyndon Johnson's Great Society as a counterpart to Medicare and Social Security," which respectively addressed the medical and financial needs of older Americans.
"The Older Americans Act is everything else that should enable you to age in place in your community," Tax said — and, as such, the statute covers, among other programs, "home and congregate meals and meals at senior centers, Meals on Wheels, transportation assistance, legal assistance, caregiver support, respite, all the things that have enabled people to age in place in their community."
SAGE's legislative efforts are coupled with advocacy around the administration and enforcement of the statute by ACL, which prior to the forthcoming rulemaking has not issued new regulations on the Older Americans Act since 1988, Tax said.
"Part of that," he said, "is because there have been so many legislative changes since the law came about in 1988, so, their goal now is to modernize those regs and recognize the changes to the OAA and also maybe put some additional information in there or some additional guidance in there that might not be captured in the statute."
SAGE wants the ACL "to be as explicit as possible, as proscriptive as possible, about ensuring that the aging network is meeting the needs of both LGBT older people and older people living with HIV," Tax said, which informed the organization's public comment to the agency.
This work is important because there are state-by-state differences in how older LGBTQ adults and seniors with HIV are treated, Tax said.
For instance, the "New York State Office for the Aging is extremely aware of the needs of LGBT older people and older people living with HIV," he said. "They acknowledge that in the work that they do; they're very intentional in the work that they do to meet the needs of LGBT folks and older people living with HIV."
Tax said, "we are working hard at SAGE to make sure that other states first acknowledge that this population, or these populations, even exist, and secondly, [that they] are doing more to make sure that LGBT older people and older people living with HIV have access to the same aging services and supports other older people have access to."
Politics, unfortunately, can play a role, Tax told the Blade.
"When anti equality forces are in control in the White House, of course, that does have an impact on the types of rules and regulations you see coming out of the administration and its agencies" he said.
By contrast, "it's pretty clear now with the Biden administration's focus on equity and its interest in making sure that LGBT folks are treated like everybody else, that we're seeing regulations or proposed regulations that incorporate those important themes."
"There are good people in state agencies across the country who want to do the right thing," Tax said, but "Sometimes they bump up against the political realities of their states."
"We are working hard at SAGE to make sure people who want to do the right thing regardless of what state they live in have the resources and the information and the tools that they need to take care of all of the older people in their states," Tax said.
Census Bureau asks White House to test questions on sexual orientation, gender identity
Data would be included in annual American Community Survey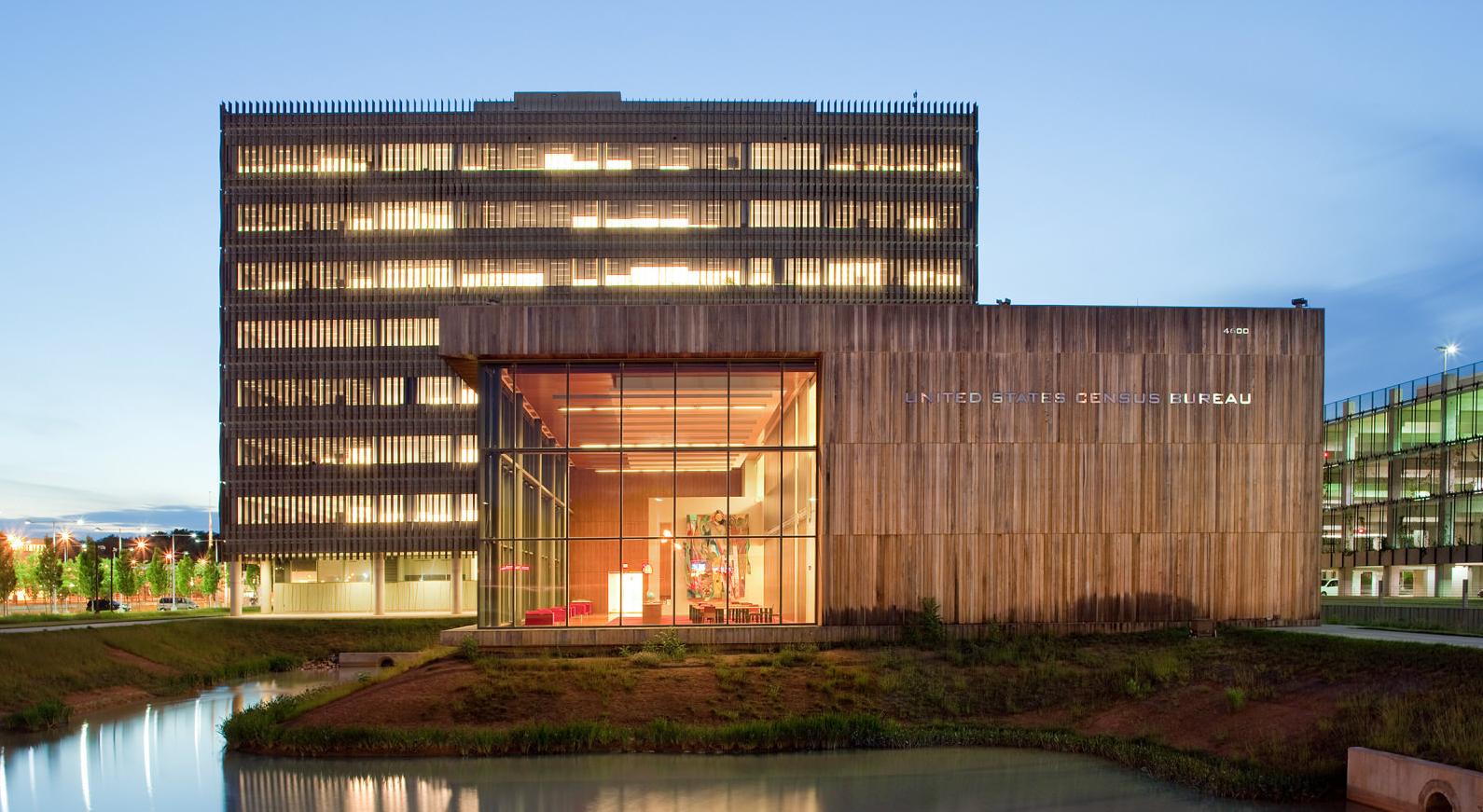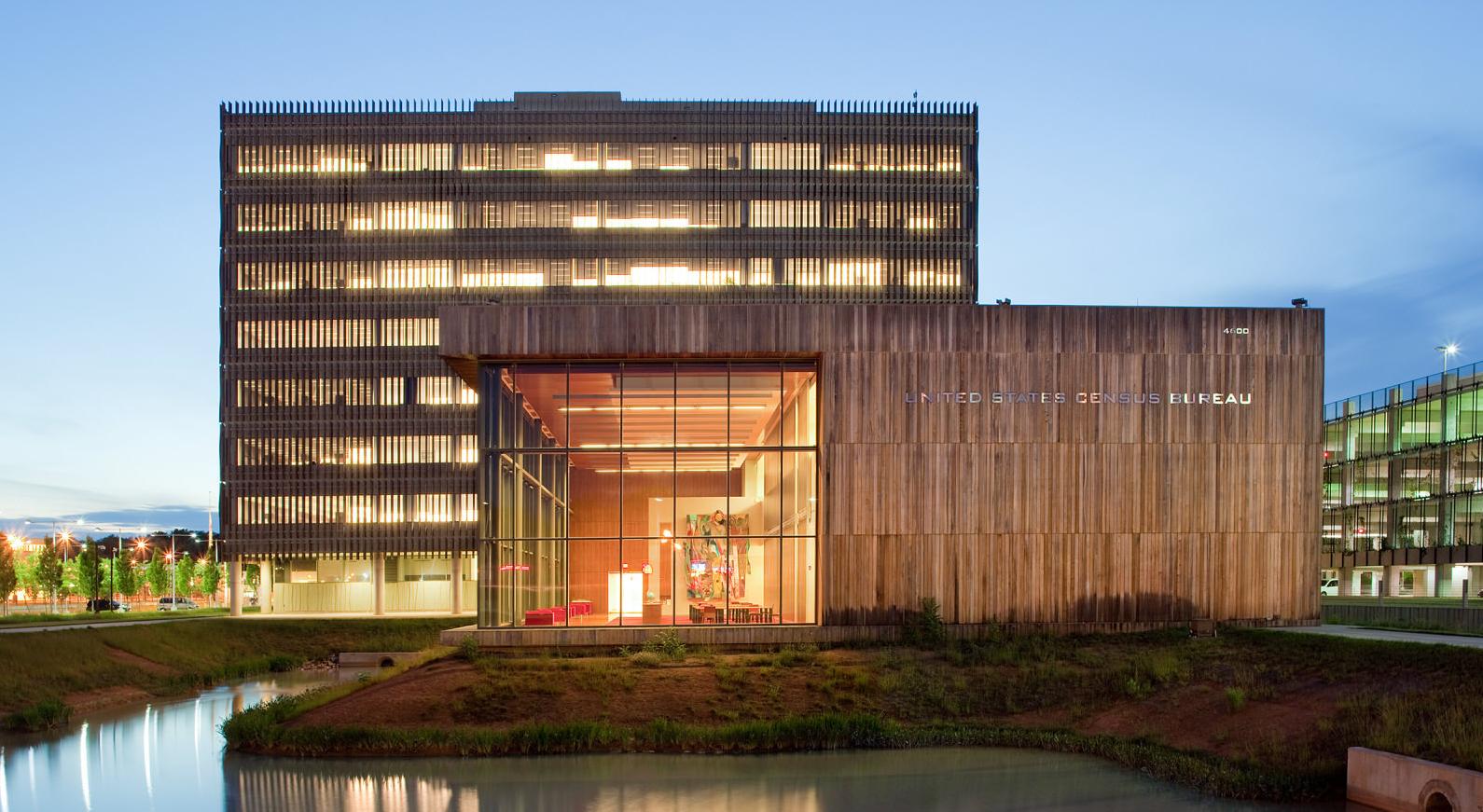 The U.S. Census Bureau on Tuesday asked the Biden administration to sign off on plans to test questions on sexual orientation and gender identity for respondents aged 15 and older on the agency's annual American Community Survey.
Data on these metrics will help inform civil rights and equal employment enforcement, the Census Bureau said in a notice published on the Federal Register.
Testing will help the agency determine wording, response categories and placement of the questions on the survey — its most comprehensive, covering 3.5 million households each year.
A key unknown will be how answers will be provided by proxies such as parents, spouses or others in a household who isn't the person about whom the question is asked.
"Younger LGBT people might not yet be out to their parents or others who are answering these questions as a proxy reporter, so the quality of the data might not be as good for younger people," M. V. Lee Badgett, an economics professor at the University of Massachusetts Amherst, told PBS News.
Currently, the Census Bureau and its annual American Community Survey only ask questions about same-sex couples who are married or cohabitating.
"We anticipate having much more info about the LGBT people than is currently available — including about the demographic and socioeconomic status of LGBT people who aren't in same-sex couple households, including occupational status, industry and wages, and about LGBT people who were born outside the U.S. and LGBT people with disabilities, and their families," Kerith Conron, research director of the Williams Institute at UCLA School of Law, told the Associated Press.
Pentagon to restore honor to veterans kicked out over their sexual orientation
Legislation seeks accountability for DoD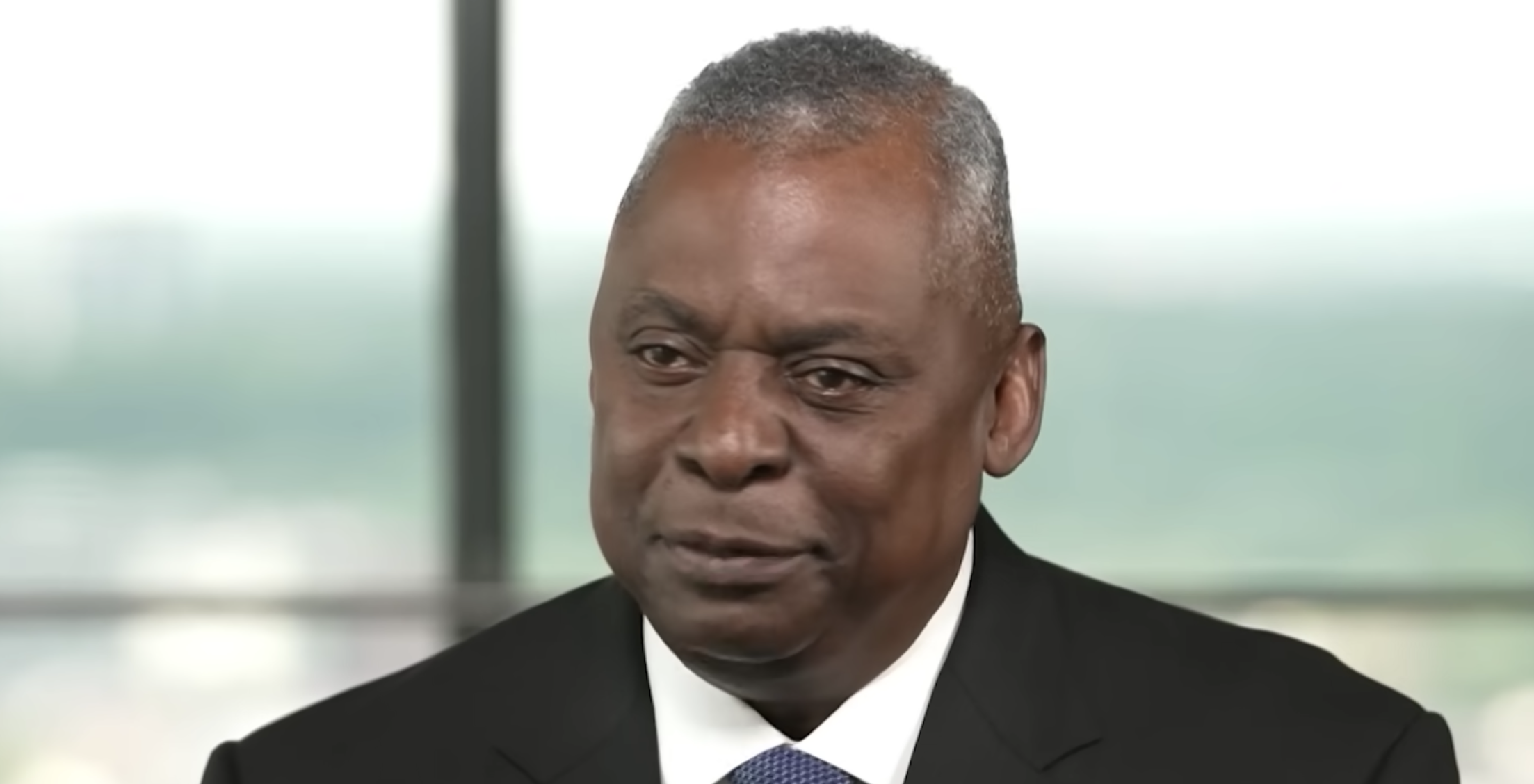 The U.S. Department of Defense announced plans to restore honor to service members who were kicked out of the military over their sexual orientation, the agency announced on Wednesday, the 12th anniversary of the repeal of "Don't Ask, Don't Tell."
"Over the past decade, we've tried to make it easier for service members discharged based on their sexual orientation to obtain corrective relief," U.S. Secretary of Defense Lloyd Austin said in a statement.
"While this process can be difficult to navigate, we are working to make it more accessible and efficient," he said, adding, "in the coming weeks, we will be initiating new outreach campaigns to encourage all service members and veterans who believe they have suffered an error or injustice to seek correction to their military records."
The move follows a class action lawsuit filed last month by LGBTQ veterans against the Pentagon for allegedly failing to remedy "ongoing discrimination," including biased language in the discharge papers of LGBTQ veterans.
CBS News has investigated the Pentagon's handling of service records of veterans who were kicked out of the military because of their sexual orientation, revealing the broad scope of discrimination experienced by these LGBTQ veterans — finding, for instance, that more than 29,000 were denied honorable discharges.
Also on Wednesday, U.S. Reps. Mark Takano (D-Calif.) and Sara Jacobs (D-Calif.), along with U.S. Sen. Richard Blumenthal (D-Conn.) re-introduced a bill that would establish "a commission to investigate the historic and ongoing impacts of discriminatory military policies on LGBTQ service members and veterans."
"This commission would study the impact of these bigoted rules" barring LGBTQ troops from serving "and forge a more welcoming future in the military and at the VA," said Takano, who serves as ranking member of the House Committee on Veterans' Affairs and co-chair of the Congressional Equality Caucus.
"Our country has never made amends for official discriminatory policies like 'Don't Ask, Don't Tell' and the transgender military ban – and that failure still haunts today's service members and veterans," said Jacobs.
"That's why I'm so proud to co-lead this bicameral legislation that will right these historic wrongs, investigate the past and present impact of anti-LGBTQ+ policies, and help us move forward to build and sustain a diverse, inclusive, strong, and welcoming military."
"This commission would be an important step to understand the full scope of the harms caused by policies like Don't Ask, Don't Tell, and to ensure a more equitable future for all who serve our country in uniform," Blumenthal said.
Commerce Department headquarters to offer gender neutral restrooms
Bathrooms to be available on Friday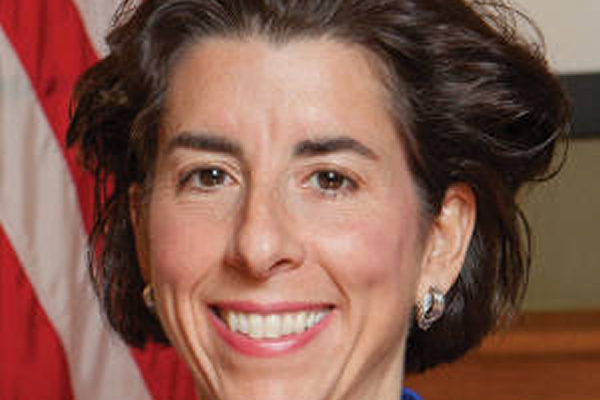 The U.S. Department of Commerce announced Wednesday that its headquarters in the Herbert C. Hoover building in D.C. will offer gender-neutral restrooms effective Friday.
"We are excited to take this step which we believe demonstrates commitment to inclusivity and DEIA at the Department," the agency said in a press release; referring to diversity, equity, inclusion and accessibility.
A Commerce Department official noted in an email to the Washington Blade that the move comes just weeks after Deputy Secretary Don Graves "sent guidance to all appointees and senior staff to add pronouns to signatures."
Together with the all-gender restrooms, he said, these changes are a result of Commerce Secretary Gina Raimondo "proactively bringing together a working group of LGBTQ+ DOC appointees and leaders to discuss ongoing challenges, opportunities and barriers to success."