May 30, 2014 at 12:52 pm EDT | by Valerie Blake
Taxation with representation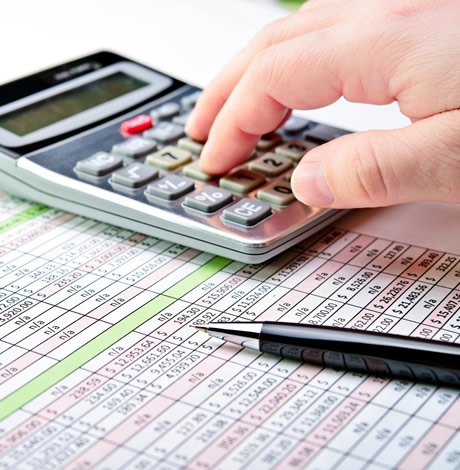 If you're like 90 percent of today's first-time home buyers, you begin by searching the Internet, focusing on an area or price range you're comfortable with before taking the more serious steps of interviewing and hiring a buyer's agent and beginning the mortgage pre-approval process.
Whatever type of housing you prefer, what you pay each month will likely be determined by the following pieces of the financial pie: the price of the home; your down payment, interest rate and applicable mortgage insurance; the cost of property insurance and monthly fees; and your annual property taxes.
Most of these costs are easy to ascertain, but then you innocently ask your agent, "How much are the property taxes on this home?" She shifts from foot to foot, shrugs her shoulders and replies, "It depends."
Simply stated, D.C.'s Class 1 (residential and multi-family) annual property tax rate is 85 cents per $100 of the assessed value of the home; however, there are a variety of conditions that can change what you pay on an annual basis.
First, the assessed value is not what you or the previous owner paid for the house, but an amount based on information gathered by a group of assessors from the Office of Taxation and Revenue. They check public record information, review building permits, send out housing questionnaires to new owners and evaluate responses, drive through neighborhoods and, at times, even schedule home visits.
The resulting information is compared to the current tax values and assessments of neighboring homes that have similar features. Objectivity can be difficult to achieve, which is why there is a government-sanctioned appeals process that a homeowner can follow if he or she disagrees with the proposed tax assessment received each year.
Here's a rundown of what you could pay on an annual basis, based on an example of a property assessed at $500,000.
The mathematical formula used for a residential or multi-family property that is not lived in by its owner would be $500,000 ÷ 100 x .85 or $4,250 per year.
If you occupy a property you own that has five or fewer units, you can apply for a homestead exemption of $70,200 which, when approved, is subtracted from the assessed value, reducing your payment by roughly $597 to $3,653 annually.
If you are disabled, or are a senior citizen, defined for this purpose as over 65, you may be eligible for an additional 50 percent reduction (to approximately $1,827), provided that you still occupy the home and that the total adjusted gross income of everyone living there was less than $125,000 during the prior tax year.
Don't want to pay property taxes? Check to see if you qualify for the D.C. tax abatement program, which can exempt you from property taxes for five years if the value of your home is $356,000 or less, you occupy the property, and the combined income of all members of your household is less than the income limits established by the District.
Confused yet?
Don't leave your home vacant for long or your tax rate can go up to $5 per $100 of assessed value or $25,000 per year on our $500,000 example. Exemptions are available for residents who are in the process of selling their homes.
Worst case? The "blighted" home can be taxed at $10 per $100 of assessed value. In the current real estate market where homes are selling faster than iPads, however, it's hard to find a legitimate reason to pay $50,000 in annual property tax on a home that can be sold to an investor in a week or less. Yet it happens.
The good news?  For owner-occupants, the tax assessment is capped at 10 percent per year, meaning that in most cases, you will not pay more than 10 percent more than you did last year, no matter how much your assessment goes up.
The better news? Even at 85 cents per $100 of assessed value, property tax rates in D.C. are still significantly less than the current rates in most of our neighboring suburbs.
The best news? For most of us, property taxes are still deductible, so let your accountant be your guide.
That's what we in D.C. call taxation with representation.
Valerie M. Blake can be reached at Keller Williams Capital Properties, 202-246-8602 or at Valerie@DCHomeQuest.com. Each office is independently owned and operated. Equal Housing Opportunity.