Valuing your home with the flip of a coin
Setting a price is one of Realtors' toughest tasks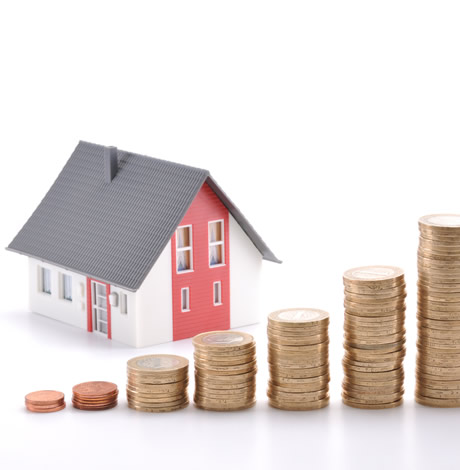 One of the great evolutions in real estate over the last decade is the power of the Internet, and more than 90 percent of homebuyers begin their search there. We think that's great, and buyers are more empowered than ever with loads of information. Some of that information can come from sites like Zillow that offer what's called an "automated valuation model" – AVM for short – that purportedly presents a great estimate of the current market value of millions of homes.
It's cool technology, amassing an enormous amount of information from publicly available sources in one place that is then scrubbed through very sophisticated algorithms to predict value. And all of that is presented in an easy-to-use user interface. And to their enormous credit, Zillow has done a tremendous job in reaching "top of mind" status with consumers. There's just one problem: Those predicted values are wildly inaccurate and inconsistent.
As Realtors, we know that one of our most difficult tasks is pricing a home. That holds true whether we are representing a seller or a buyer. Market pressures change from week to week and from neighborhood to neighborhood. The motivation of the parties is always a factor, as is the condition of a home and those around it. No algorithm, however sophisticated, can quantify the value of a kitchen that was remodeled just before a home was put on the market or a yard that is poorly maintained. It simply isn't possible for any AVM to predict the value of a home with a level of accuracy sufficient to make a housing decision. Zillow knows that's true – and they say as much on their website (although you have to dig a bit to find it). They have this to say about their "zestimates" of value:
"The Zestimate is not an appraisal and you won't be able to use it in place of an appraisal, though you can certainly share it with real estate professionals. It is a computer-generated estimate of the worth of a house today, given the available data. Zillow does not offer the Zestimate as the basis of any specific real-estate-related financial transaction. Our data sources may be incomplete or incorrect; also, we have not physically inspected a specific home. Remember, the Zestimate is a starting point and does not consider all the market intricacies that can determine the actual price a house will sell for."
Yet not a week goes by that we don't encounter a consumer who is fixated on a particular value for a home because that's what Zillow says it is. Kudos to Zillow for making this kind of impression on the public – brilliant marketing.  But our research shows that, on average, those "zestimates" are within 5 percent of the actual value of a home just half of the time. (Funny, that's what their research shows as well.)  As Realtors, if we got within 5 percent of the value of a home that infrequently we'd be out of business.
So if a consumer wants to base their valuation of a home purchase or sale on what they find on the Internet, we suggest they take out a coin and flip it. Heads – that value is within 5 percent (high or low) of what the home is actually worth. Tails – that value could be 10 percent, 20 percent or more off target.
How accurate are 'Zestimates?'
A detailed analysis of 500 recent sales in Metro Washington, D.C.: Beginning in 2010, McEnearney Associates has examined the accuracy of the estimates for property values that Zillow provides – their "zestimates" of value. This marks our fourth and most comprehensive analysis.
We took 500 properties in MRIS, our regional multiple listing system, that were scheduled to settle between March 24 and March 31, 2014. During that week, we looked for the zestimates of those 500 properties. Once the properties settled, we compared the actual sold price to the predicted values on Zillow. And to be as fair as possible, we excluded new home sales from our research because it is highly unlikely that Zillow would have details of the home to be built.
To provide some context, we compared the results of the March 2014 research to that of our September 2012 research. In 2012, we researched 280 properties, and we were able to find a zestimate for all 280. In the research we just concluded, we were able to find values for all but two of the 500 properties.
Generally, Zillow's predicted market value is not any better now than it was 18 months ago. The zestimate is within 5 percent of the actual sales price roughly half the time. In September 2012, the zestimate was just as likely to be too low as too high; now, it is roughly twice as likely to be too low.
As one might expect with a computer-generated value, there are always "outliers." In September 2012, of the 280 zestimates, the highest was roughly 140 percent of the actual sales prices. The lowest was 82 percent. In the research we just concluded, the highest predicted value was 256 percent of the actual sales price and the lowest was 62.8 percent.
There are significant geographic differences in Zillow's performance in our current research. They get within 5 percent of the actual sales price just over a third of the time for properties in Washington, DC, and within 10 percent of the sales price less than 60 percent of the time.  They are within 5 percent of sales price 43 percent of the time in Maryland and almost 60 percent in Virginia.
Zillow is a bit less accurate for condo and coops than for attached or detached homes.  Mirroring the overall results, in all three property types Zillow is at least twice as likely to predict a value that is at least 5 percent lower than the actual value as predicting 5 percent high.
Not surprisingly, those properties that sold for $1,000,000 and more were a little tougher for Zillow to estimate accurately. They got within 5 percent of the actual price just over one third of the time. They fared much better for homes selling between $500,000 and $999,999, getting within 5 percent almost 60 percent of the time, but for homes selling for less than $500,000 they were within 5 percent less than half the time.
David Howell is executive vice president and chief information officer for McEnearney Associates. He is responsible for the firm's technology, market information and public relations. He is also principal broker for McEnearney Associates in Maryland, and is an associate broker in Virginia and D.C.
Back to basics in home buying process
Fantasizing about pricey condos you can't afford is not the first step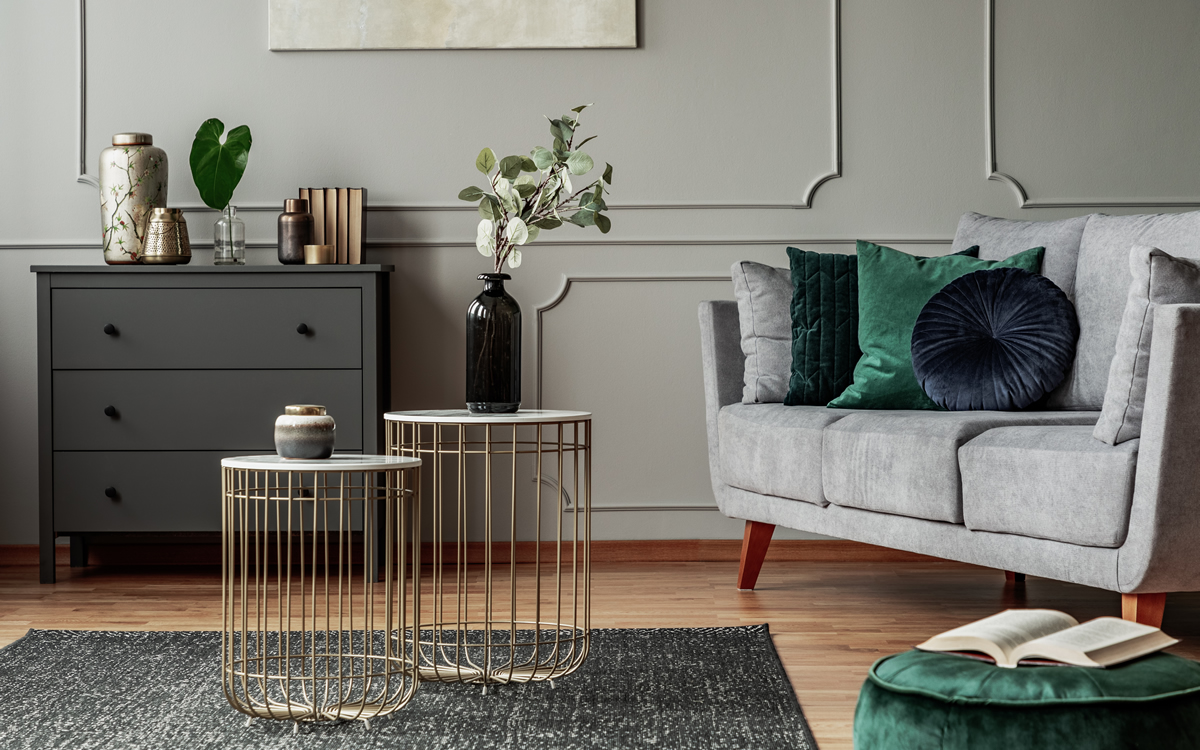 As a home buyer we often forget what goes into the home buying process. There are several steps that you must take in order to purchase a home and similar to school or continuing education, it's always a good idea to get back to basics to refresh your memory (or perhaps learn for the first time) the nuances of home buying and those steps that a Realtor is there to help you navigate.
Most buyers assume that the first step in home buying is the HUNT! You have been on Redfin or Zillow stalking some properties that are on the market and going into open houses on your lazy Sundays after a boozy brunch imagining yourself in a condo in Logan Circle. Well I hate to be the one to tell ya – but that is not your first step. You may have just been wasting your time as you are not able to afford those properties you have been looking at online and daydreaming about the furniture placement. In reality the first step to home ownership is getting a pre-approval from a reputable local lender. A lender will do a quick pull of credit and finances to give you an idea of what type of mortgage and the amount of that mortgage. While you may think you can afford a mortgage, the mortgage industry will financially let you know what you can actually afford.
Once you have that pre-approval in hand we can start the hunt. This is the time that your agent is going to ask you for your list of wants and needs. These lists will no doubt change over time when actually touring properties. Agents are there to guide you through the process. We are teammates on this hunt together. Likely your agent will send you properties and you will also find a few on your own that are of interest. Just like with teaching, learning, fashion, etc. there are different styles that work for different people. Please remember that if you do not like the style your agent uses, there are more fish in the sea. Find the agent that you jibe with — you are going to be spending a great deal of time together.
Once you've found the home of your dreams – this is where the real fun begins. Your agent will run comps on the property to find its value. Value is a subjective thing; at the end of the day a property is only worth what someone is willing to pay. Comparable sales (comps) are a list of properties with the same bedrooms, bathrooms, size and within the same radius of the property that you are interested in purchasing. These figures are used to either support the asking price or support a lower offer price for the piece of real estate. Once the comps are run and you agree on an offer price, there are a few other items that need to be hashed out that are part of the offer of sale.
Arguably one of the more important factors is the inspection period. This is usually used to perform a home inspection and find any items that may need special attention or repair that would drastically affect the home's value. This is also a time to take measurements, take pictures, bring in a contractor for quotes etc. So you will want to ask for an appropriate amount of time for these items to be completed.
The final item to go over in the contract (we are just breezing through this here) is coupled with the financing piece. We need to determine a closing date. This will usually line up with what the mortgage lender (remember step one) will need in order for you to produce any and all documents to them and to get the loan into underwriting in order to close the sale. In the DMV this is usually about 30-days from contract acceptance to closing. There are, of course, instances where it can be sooner and those where it can be extended a bit. It's all a fine dance between all parties involved to ensure a smooth transaction. It truly does take a village.
Once the offer is written, presented, negotiated and all parties agree to the terms – then this menagerie of bulleted items and timelines are set into place. There are timed items for different types of real estate and each jurisdiction is different regarding their timing – which is why its vital to use a Realtor that performs often in that specific area in which you are looking to purchase.
This is by no means an all-encompassing list of items within a real estate contract nor a true roadmap to home ownership, however, it represents the stripped down fundamental steps in the home buying process. Aside from the contract, which protects you as the buyer, it is important to ensure that you align yourself with your 'A Team' for the hunt. That includes a lender, title company, home inspector and any auxiliary contractors, etc., that your trusted real estate agent can help provide a list for you to choose from.
In this current climate there are mumblings and lawsuits about the "need" for a Realtor to be used in a home buying or selling transaction. After reading the snippet of tasks above, I would surely believe that a Realtor is vital to a successful home purchase in this market. We have gone from a seller's market with super low inventory levels to a market with higher interest rates and equally low inventory levels. Realtors are on the pulse of the market and what is changing because we are in the trenches – I would argue that assistance with your home purchase, one of the most valuable assets you will have – is one in which having a professional by your side is of vital importance.
Justin Noble is a Realtor with Sotheby's international Realty licensed in D.C., Maryland, and Delaware for your DMV and Delaware Beach needs. Specializing in first-time homebuyers, development and new construction as well as estate sales, Justin is a well-versed agent, highly regarded, and provides white glove service at every price point. Reach him at 202-503-4243,  [email protected] or BurnsandNoble.com.
D.C. rentals: DIY or seek professional help?
Some landlords thrive alone, while others need property managers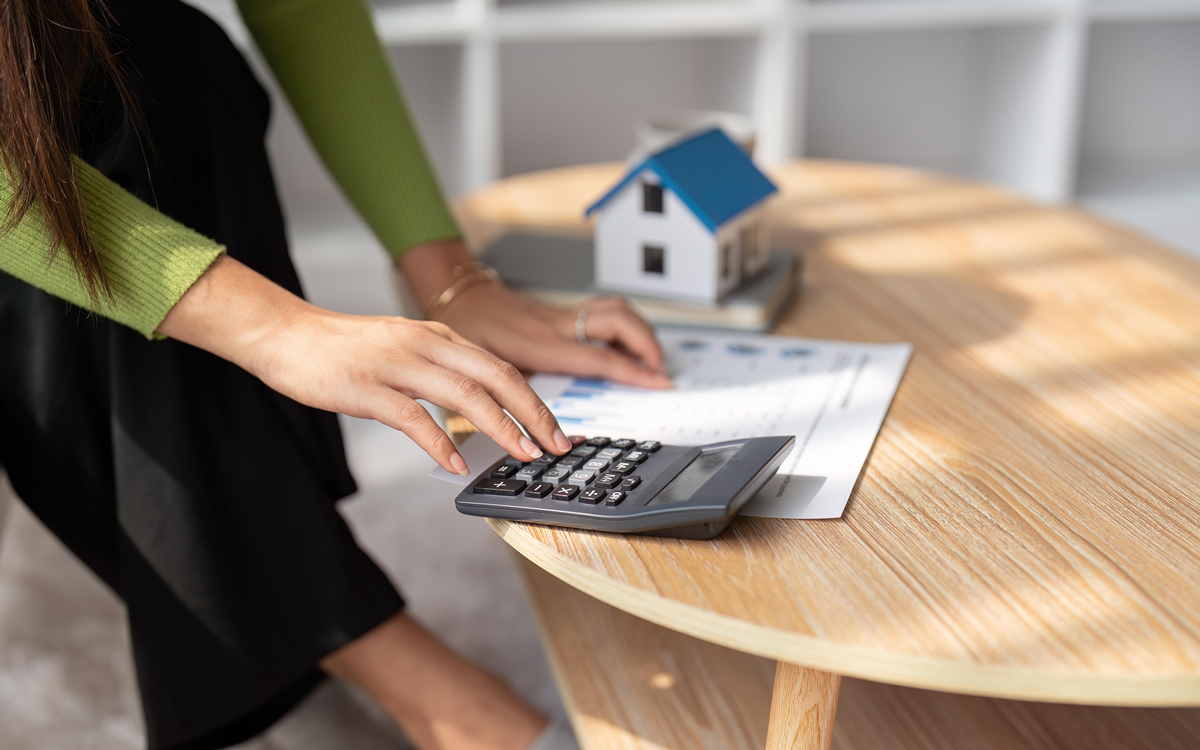 Owning a rental property in the District of Columbia can be a lucrative investment, which naturally comes with an array of professional and legal responsibilities. From federal laws and local regulations to moral and financial responsibilities, your obligations change substantially when you transition from being a homeowner to a landlord.
When you "Do It Yourself," you're tasked with managing the property, handling tenant relations, ensuring legal compliance, and much more. The key questions to ask yourself when you seek to master the D.C. rental housing market include:
Which property management tasks can you take on yourself, and
At what point should you entrust the job to professionals?
DIY Property Management Tasks
Looking at things from a distance, it seems like a no-brainer to self-manage a property you have purchased. You have a solid property. You find good tenants. You cash in on the rent income. What could go wrong? Here are a few things that many landlords feel confident in managing on their own.
• Routine Maintenance: Regular upkeep is essential to maintaining the value and appeal of your property. Owners can handle tasks such as lawn care, cleaning common areas, painting, and basic maintenance like changing light bulbs or air filters. Staying on top of these tasks can enhance tenant satisfaction and reduce the likelihood of major repairs down the line and it can save money.
• Communication: Establishing clear communication channels with tenants can foster a stronger landlord-tenant relationship. Landlords can personally address concerns, answer questions, and provide timely responses to maintenance requests. Open lines of communication contribute to tenant retention and satisfaction and better long-term rentals.
• Rent Collection: Collecting rent is a straightforward task that landlords can manage themselves, so long as you have a tenant who is paying on time. Ask yourself if you want to be interfacing directly with a resident in your rental who runs into economic troubles and becomes a late payer, month after month. By setting up a convenient payment system and providing clear rent due dates, landlords can maintain consistent cash flow and make the process more efficient.
• Lease Agreements: Crafting a well-drafted lease agreement is within the capabilities of landlords, especially with many online platforms that provide lease templates these days. With the assistance of legal templates or resources, landlords can outline terms, responsibilities, and expectations for both parties. However, always have a legal professional versed in D.C.'s landlord-tenant law review the document to ensure compliance with DC's rental laws.
Property Management Tasks That are Better Left to the Professionals
When you hit the wall with the various complexities in D.C. and federal landlord/tenant laws, it's time to think about what critical components of successful rental housing should be outsourced. When you think of your best and favorite skills, are you prepared for key things required of landlords in the District? Take a peek at just a few of the most important ones below.
• Market Analysis and Pricing: Professionals have the expertise to conduct thorough market analyses, helping landlords determine competitive rental prices. Setting the right rent ensures steady occupancy rates and maximizes returns on investment. Stair Stepping your rental price during advertising can save you from lost revenue month-on-month. And property managers with units in their portfolio similar to yours can often have a stronger sense of what the market is paying for a rental like yours.
• Tenant Screening: One of the most crucial aspects of property management is selecting the right tenants. Landlords can take charge of this task by thoroughly screening applicants, checking references, and conducting background checks to ensure responsible and reliable tenants. The District's City Council has imposed a wide array of restrictions on what you can and cannot check for with prospective tenants. Do you want to be caught off guard and faced with a discrimination lawsuit? Think twice before you decide to use subjective measures for tenant selection.
• Legal Compliance: The District of Columbia has strict rental laws and regulations that landlords must adhere to. Professionals well-versed in local laws can ensure your property and practices are compliant, reducing the risk of legal disputes and financial loss.
• Complex Maintenance and Repairs: While landlords can handle basic maintenance, significant repairs and complex issues are best left to professionals. And you will need a skilled intermediary to help navigate the different bids to know which is realistic and which simply has overblown costs. Hiring qualified licensed and insured contractors ensures that repairs are done correctly and safely, preventing potential hazards and tenant dissatisfaction, and keeping liability for problems with the contractor.
Emergency Response: Property management professionals have systems in place to handle emergencies, such as plumbing leaks or electrical failures. Their round-the-clock availability ensures that tenants' needs are met promptly and efficiently. Do you know folks who can be your support system? If not, you may want professional property management.
Tenant Evictions: Dealing with tenant evictions is a sensitive and legally intricate process, particularly in the District of Columbia after 2002 legislation. Property management professionals can guide landlords through the eviction process, ensuring that all legal requirements are met while minimizing potential conflicts. Trying to represent yourself in Landlord Tenant court now has so many risks to invalidate your lawsuit it is best to use an attorney specialized in DC Landlord Tenant Law to make sure all of the requirements are met for the lawsuit to proceed.
Finding the Balance
Making the decision to do your own property management tasks or hiring professionals depends on several factors, including your experience, time availability, and the scale of your rental property portfolio. Some landlords may thrive in handling many aspects themselves, while others might benefit from entrusting their properties to seasoned property managers.
While landlords can handle tasks like routine maintenance, and rent collection, seeking legal help for District landlord/tenant law compliance, other necessary skills may be harder to develop and can leave you in hot water with a knowledgeable tenant. Think deeply about alleviating the stress and mitigate potential risks by understanding your strengths and limitations as a landlord. Doing so today will help you make informed decisions that contribute to the success of your rental property and get you the revenue you want to see tomorrow.
Whatever decision you make on your property management, feel free to contact us [email protected]. Stay informed.
Scott Bloom is owner and Senior Property Manager at Columbia Property Management. For more information and resources, visit ColumbiaPM.com.
Chores for the fall before the chill arrives
Clean gutters, replace smoke detector batteries, and more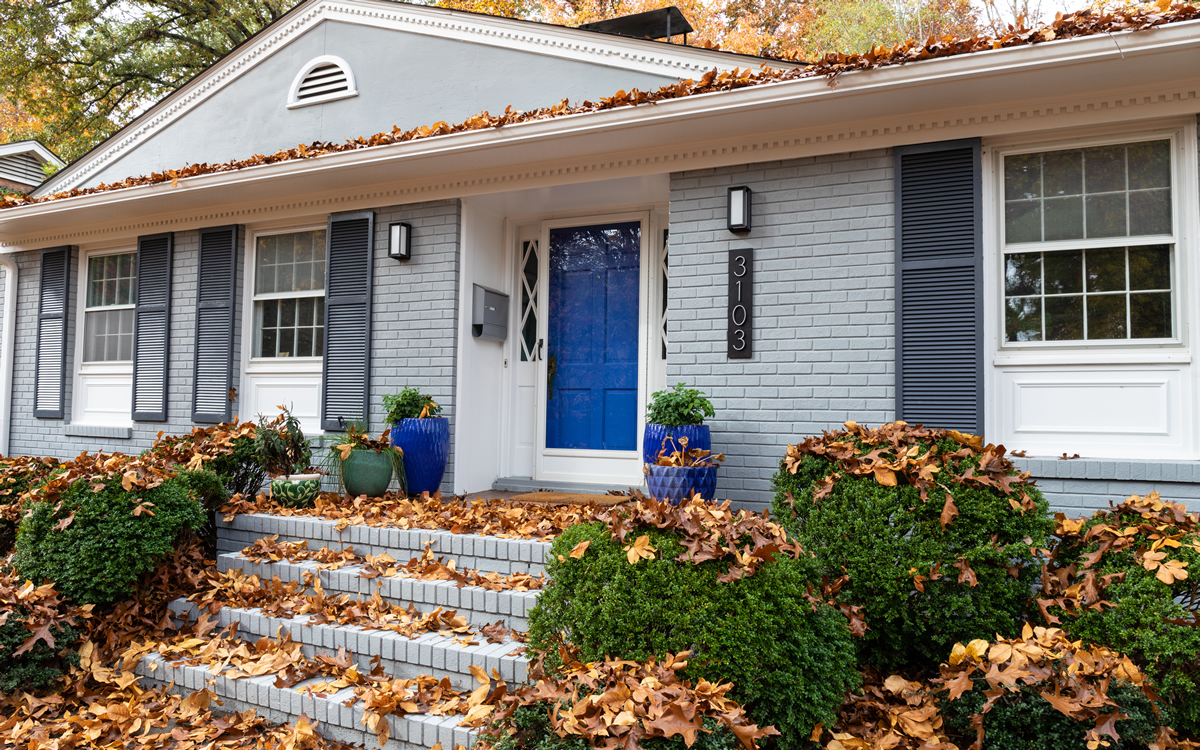 While it may not feel like fall is in the air yet, it won't be too long before pumpkin spice will explode everywhere — in food, drinks, candles, and body lotions, to name a few places. If you're not a fan, you'll find air freshener plug-ins in scents like Frosted Cranberry, Fresh Fall Morning, and Sweater Weather among the offerings at Bath and Body Works.
Soon after, hordes of December holiday decorations will appear in the stores, often bypassing a smidgen of items for Halloween and Thanksgiving. Except candy. Halloween candy will always figure prominently.
But before you hibernate and chow down on mini-Snickers bars, there is work to be done to prepare your home for the winter.
Inside the home. To ensure your safety, check your smoke and carbon monoxide detectors. Replace batteries or buy new detectors if they are more than 10 years old. Have your chimney inspected and cleaned, and make any necessary repairs, then test your fire extinguishers. Seal doors and windows that might allow drafts to enter with weatherstripping.
Now is the time to take advantage of the discount prices on heating system tune-ups that some HVAC companies are offering. As little as $59 for a check-up will help your equipment function better and extend its life.
A furnace tune-up should include cleaning all components, lubricating motor parts, checking electrical parts for rust or corrosion, making sure your thermostat is working properly, and replacing the filter. You may want to take this opportunity to have your vents cleaned as well.
A heat pump inspection includes cleaning and lubricating the blower and fan motors, inspecting indoor and outdoor coils, flushing the condensate drain, and testing the controls.
If you have a boiler instead of a furnace or heat pump, you can expect your serviceperson to inspect, test and calibrate all gauges and safety mechanisms, measure and record the flame pattern concentration and carbon monoxide, check electrical connections, and more.
Don't forget to bleed the radiators to release air in the pipes and enhance the circulation of warm water. And if you're like me, cross your fingers that your 47-year-old boiler will last one more season.
Outside the home. While the leaves haven't started falling yet, the recent rain and winds may have blown yard debris into your gutters, so make sure they, and your downspouts, are clear. Position the downspouts so they will take any water away from your foundation and regrade the perimeter of your house, if needed.
Check your roof for lost shingles. Look for missing flashing or bricks in need of tuck-pointing or parging on the exterior of your chimney. Walk around your house and note any foundation cracks or unsealed openings. Check retaining walls for missing mortar. There is still plenty of time to make these repairs before the cold sets in.
Now that 90-degree temperatures have receded a bit, plan the power washing and painting of exterior surfaces that you have been putting off tackling. And since the Labor Day barbecue is now over, it's time to winterize your gas grill.
In the garden. Far be it for me to profess to be an expert in the garden. I'm the first one on the phone to a landscaper to seek help. In fact, there is a barrage of weeding going on at my home this week. Nonetheless, here are a few suggestions.
Prune trees and bushes to promote future growth. Water, aerate, and fertilize the lawn. Select any bulbs you want to plant and enjoy next spring and consult a source such as Better Homes and Gardens magazine for tips on how and when to plant them.
Drain garden hoses, detach them, and drain the pipes that run to the hose bibbs as well. If you're lucky enough to have underground sprinklers (I am not), follow the manufacturer's instructions for winterizing them, or call a professional.
Store lawn furniture and cushions in a shed, garage, or basement. Or do as I do – throw away the cushions that are dirty or moldy and buy new ones next spring. And when the leaves fall en masse, rake them, bag them, and recheck your gutters and downspouts to be sure they're clear.
Finally, head to the hardware store to buy a snow shovel, some windshield de-icer and washer fluid, and a few bags of salt or pet-safe, snow-melting product before the rush. You'll be glad you did.
And if you happen to live in a condominium or cooperative, when you have completed any relevant interior chores, relax for the rest of the season and enjoy some candy. I stash mine in the cabinet above the refrigerator.