America's Leading Gay News Source
Ban-Ki Moon
Vitaly Mutko made comments during Moscow press conference
August 8, 2013 |
2 Comments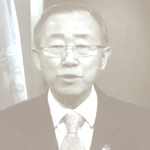 Think Progress calls our attention to AllOut.org's great remix of United Nations Secretary General Ban Ki-moon's inspirational speech calling on world leaders to work to end LGBT discrimination.
April 3, 2012 |
2 Comments

Maine marriage polls look promising but give pause, incredible HIV med news, North Carolina on the verge, and more
March 8, 2012 |
Comments Off
© Copyright Brown, Naff, Pitts Omnimedia, Inc. 2013. All rights reserved.