America's Leading Gay News Source
Joplin MO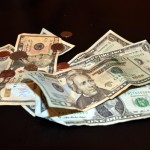 Peter Rosenstein on moving on after the Debt Ceiling deal.
August 1, 2011 |
2 Comments
After an EF-5 tornado ripped through the town of Joplin MO, destroying the homes of many in the LGBT community, and the welcoming MCC church, help is pouring in from across the nation, and a community comes together.
May 25, 2011 |
6 Comments
© Copyright Brown, Naff, Pitts Omnimedia, Inc. 2014. All rights reserved.