America's Leading Gay News Source
Seth's Law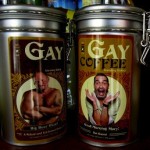 Time for your morning pick-me-up: marriage news, Bowie moves like Jagger, Argentinian ID laws, North Carolina domestic partners, and cupcake ATMs!
July 10, 2012 |
Comments Off
Calif. Gov Brown to sign two LGBT bills, Pentagon to allow gay military magazine on bases, Mistrial in Lawrence King murder and Salt Lake City man survives brutal bashing outside club
September 8, 2011 |
Comments Off
© Copyright Brown, Naff, Pitts Omnimedia, Inc. 2014. All rights reserved.