Kathy Griffin on her 'Official Book,' CNN and more
Of all the adjectives used to describe Kathy Griffin, demure is assuredly not on the list.
As a two time Emmy recipient, Grammy nominee and host of her own Bravo reality show, "Kathy Griffin: My Life on the D-List," Griffin has decidedly redefined what it truly means to be "A-List." And she's bringing her talent this week to Washington, D.C., for two shows at DAR Constitution Hall and a signing of her tell-all memoir, "Official Book Club Selection" — so named because Griffin wants Oprah to include the volume in her renowned book club.
Griffin spoke briefly with DC Agenda to answer questions about her book, roasting Joan Rivers and dropping the ball and F-bomb on CNN.
DC Agenda: While in D.C., there will be a stop at the Borders Books located at 1801 K St., N.W., for a signing of your book, "Official Book Club Selection," and two performances at DAR Constitution Hall. Many of your faithful gays will buy your book and commit it to memory. Why should everyone else?
Kathy Griffin: I've gotten e-mails from people saying they were reading it while on an airplane and laughing out loud, so everyone needs a laugh. Also, I deliver the real shit, you know? I talk about the pedophile brother and the divorce and the husband and the money. Dealing with growing up as an outsider — which I think is my connection with the gay community. I think the reason that I connect with all the gay community is because we're in the struggle together. I've had gay friends as long as I can remember. There's something about having to work harder, having to jump higher, and a lot of the book is about doing that.
Agenda: You have said your book will make readers laugh but also offend them a little bit — that "sometimes it's good to be offended". How do you feel people can people learn from being offended?
Griffin: Well it's important to offend people. I tried to offend people at least once a chapter. Really, though, a lot of change starts with someone making an offensive comment. People ask me a lot if there are any topics that are off the table, and when I started out it was no cancer and no AIDS as a rule. That was until I started performing for AIDS patients in hospitals and found the patients had the sickest jokes you've ever heard in your life about AIDS. It was because they were going through it, so they had to laugh at it. That's when I realized nothing should really be off the table because funny is funny.
Agenda: This past July you were the Roast Master for Comedy Central's roast of Joan Rivers. How did it feel to hold that honor for such an icon?
Griffin: Surprisingly, she's still talking to me. It really was an honor to roast Joan and it's an honor every time I'm in her presence. Joan is just a pistol and one of the sweetest people you'll ever meet. I have conversations with people like Joan Rivers, Bill Maher and Howard Stern and people like that who are supposedly mean and they turn out to be some of the nicest people you'd want to know. That's one thing I let guide me because I've had people like Quentin Tarantino say, "Don't let someone stop you from saying something funny because it's offensive," because it's so subjective and you just have to go with what you think is funny. That's what I really admire about the gay community, because you guys are so great at mobilizing and coming together when the issues are really important and getting the message out there.
Agenda: During CNN's New Year's Eve broadcast with Anderson Cooper as your co-host, you dropped the F-bomb on live TV. An initial report by Rob Shuter at Popeater, linked to by Huffington Post, claimed CNN dubbed you an "embarrassment to the network" and that you would "not be getting a 2011 invite." But now in a statement issued to the Huffington Post, CNN has responded that "Stories about Kathy Griffin being banned from CNN are incorrect; no decisions have been made regarding next year's show." The country would hate to see Anderson Cooper dropping the ball by himself, so what's really going on?
Griffin: CNN absolutely did not ban me and did not fire me. When that statement came out, Anderson texted me immediately and said he heard there was an internet rumor that he was upset with me and that it wasn't true. Now regarding next year, the truth is no network makes a decision about New Year's this early in the year and they can obviously do whatever they want. They can hire my mom next year for all I know. They did let me know, though, that I'm definitely not banned. Typically, they don't hire me for that gig until November, so even if I had a contract, they can fire anyone at any time.
Agenda: Speaking of Anderson Cooper, Michael Musto from the Village Voice recently reported seeing Cooper dining at the Bourgeois Pig in New York with a man recognized as a bartender from the East Village gay bar Eastern Bloc. With allegations of Cooper's sexual orientation in constant flux, did CNN prohibit you from any sexuality jokes in regards to Cooper?
Griffin: First off, I just think Anderson Cooper is the hottest thing. It doesn't matter who he is standing next to. What's funny is I got a lot of ink about the F-bomb and yet my favorite joke of the night was when I asked Anderson if, because he was so handsome, does he ever stand in front of a mirror naked pleasuring himself. CNN had no problem with that, which I thought may have been too far, but you know. Anderson has this great line where he says, "I don't want to be the news, I want to report the news." And so that's why, even though I'm the biggest mouth in the world, I actually don't talk about his personal life, because you have to keep in mind he goes into third world countries where it's a very different culture, so, you know.
Disco Funk Brunch at Crazy Aunt Helen's
Tara Hoot and DJ Phil Reese perform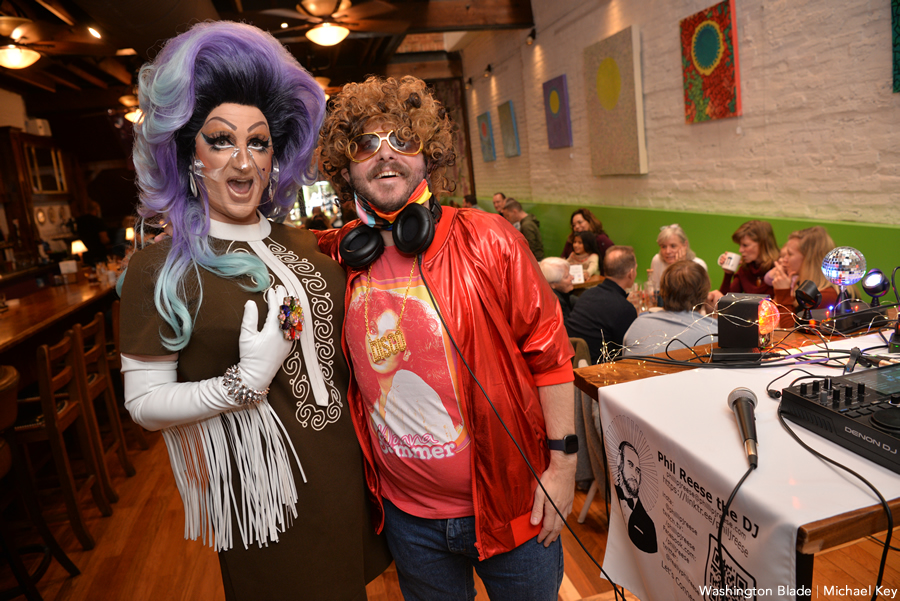 Drag queen Tara Hoot and DJ Phil Reese perform at the biweekly Disco Funk Brunch at the LGBT-owned Crazy Aunt Helen's on Sunday. For future showtimes, go to crazyaunthelens.com. (Blade photo by Michael Key)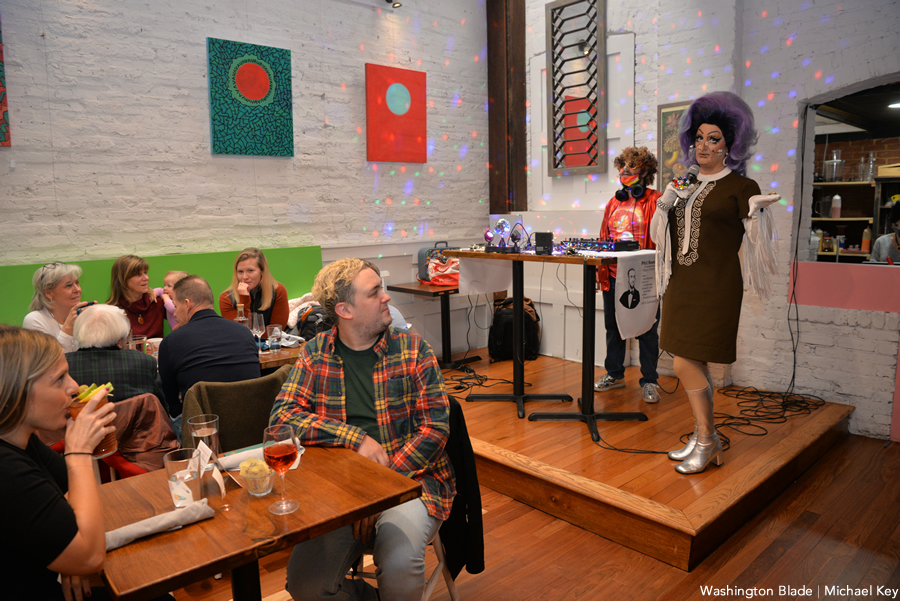 Blade's summer closing party set for Sept. 17 in Rehoboth
Benefits journalism scholarship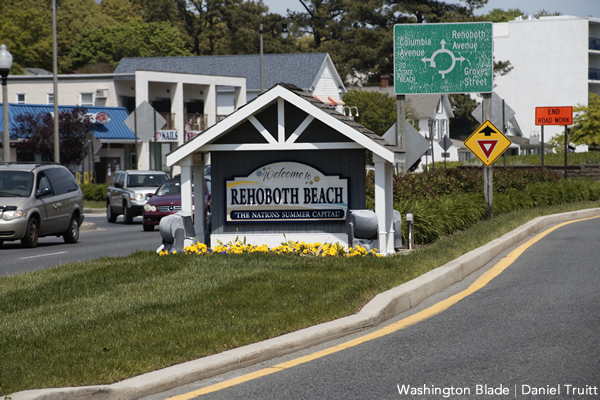 The Washington Blade's 15-year tradition of hosting a summer kickoff party in Rehoboth Beach was disrupted due to COVID restrictions. In lieu of that May event, the Blade is hosting a summer closing party on Friday, Sept. 17 at 6 p.m. at The Pines (56 Baltimore Ave., Rehoboth Beach, Del.).
Tickets are $20, which includes two drinks and appetizers. The event benefits the Blade Foundation's Steve Elkins Memorial Journalism Fellowship, a 12-week program in which an LGBTQ student journalist covers stories of interest to Delaware's queer community each summer.
All COVID safety protocols will be followed, including a requirement that attendees furnish proof of vaccination to gain entry.
If you are unable to attend you can make a donation to the Blade Foundation at BladeFoundation.org. Sponsors of the event include Delmarva Power and The Pines.
Rehoboth to close out summer with SunFest
Series of events to replace long-running Sundance due to pandemic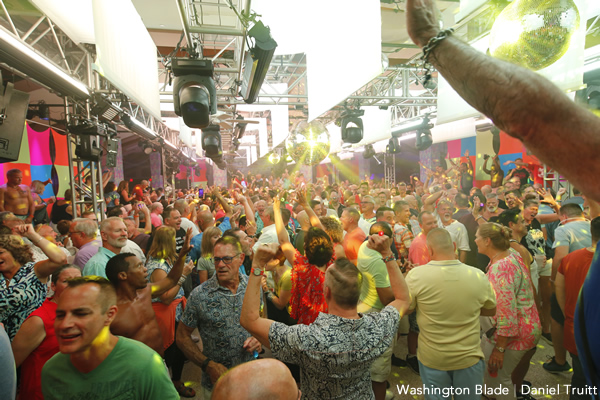 SunFest will feature a week of live performances, dances, and a live auction, sponsored by non-profit LGBTQ+ center CAMP Rehoboth.
The weeklong festival runs from Aug. 29 to Sept. 5 and is a change from the annual SunDance that CAMP Rehoboth has sponsored since 1988. This transformation began last year when the event was forced to go digital due to the coronavirus and the in-person events scheduled this year are important, according to development director and co-coordinator of SunFest Anita Broccolino.
"We love that community feel and the in-person makes all the difference in the world for us. Not being able to do it last year just reminded everyone how important we all are to one another," Broccolino said. "I think that bringing back these events this year is just huge for us and it will be extra celebratory as a result."
The festival begins with a 5k race and online auction opening on Sunday. Monday night features a give-back event at Iron Hill Brewery while Tuesday's agenda is still to be determined, said Broccolino. Diego's will host a Studio 54 give-back dance party on Wednesday and Thursday is the Port 251 women's give-back.
Live performances featuring the Skivvies, Randy Harrison and Diane Huey are scheduled for Friday night and Jennifer Holiday will follow with a performance on Saturday night, both at the Rehoboth Beach Convention Center. The festival closes out Sunday with auction pick-ups and Fun in the Sand and Sun, according to the CAMP Rehoboth website.
This event is also important to the organization's contributions to the community, said Broccolino.
"The essential services we provide for free to the community, which is a huge amount of health and wellness activities, as well as arts programming, a lot of youth programming and the community counts on us for those things. We never stopped during COVID, we made as much as we could virtual, but we took quite a hit not being able to raise those funds and awareness of the programs," Broccolino said. "We invite the entire community to come celebrate with us and make it to Rehoboth Beach, and let's make it joyful, and wonderful and make sure we're living up to the standards of all the people who helped found CAMP Rehoboth and live up to their legacy and beyond."