Health care reform, LGBT provisions in question
Complications on Capitol Hill over health care reform are raising questions about whether the final measure will include the LGBT-specific and HIV/AIDS provisions advocates are seeking — or even if lawmakers will manage to pass any kind of reform.
Lesbian Rep. Tammy Baldwin (D-Wis.), a proponent of LGBT language in health care legislation, told reporters Thursday the election of Massachusetts Republican Scott Brown to the U.S. Senate last week is "an enormous obstacle" to passing reform and puts the future of such legislation in doubt.
"I think talking right now, a little over 24 hours after the conclusion of the election in Massachusetts, that there are still abundant question marks on how health care reform will proceed — or even if health care reform will proceed in its current iteration," she said.
Carl Schmid, deputy executive director for the AIDS Institute, said lawmakers are rethinking plans for the legislation.
"Some are saying it's a timing thing and they should take a month break from health care reform," he said. "Other senators are saying we should start again with a new bill and work with Sen. Brown to try to get the 60 votes."
The House legislation has several LGBT and HIV/AIDS provisions the Senate plan lacks. The House bill bars discrimination in health care; allows the federal government to collect health data on the LGBT population; eliminates the tax penalty on health benefits received for same-sex partners under an employer plan; and allows states to cover under Medicaid low-income people living with HIV before they develop AIDS.
Both the House and Senate versions of health care legislation have a provision allowing the cost of drugs received through AIDS Drug Assistance Programs to count toward out-of-pocket expenses so that people who receive this medication can more quickly qualify for catastrophic benefits under Medicare Part D.
But Brown's win in Massachusetts means Democrats no longer have the 60 votes in the Senate to overcome an expected Republican filibuster and pass legislation previously approved by that chamber. And U.S. House Speaker Nancy Pelosi told reporters Thursday that her chamber doesn't have the votes to pass the Senate plan, which lacks a government-run health care option and taxes high-end health care plans to pay for reform.
Still, Democratic leaders have said they're committed to passing some kind of health care bill. Those efforts could involve passing compromise legislation in the Senate through reconciliation — a process that requires 51 votes.
Ed Shelleby, spokesperson for Rep. Jim McDermott (D-Wash.), said going back to the drawing board presents a new opportunity to get the domestic partner tax penalty elimination provision in the final version of the bill. McDermott is the sponsor of standalone legislation similar to that provision in the House legislation.
"It turns out that it was questionable whether the defined beneficiary provision — which would benefit domestic partners, among others — was going to end up in the final bill that was negotiated before the Massachusetts election," Shelleby said. "So we actually get another bite at the apple since Congress will now be reevaluating and renegotiating."
Schmid noted that advocates are still pushing for the inclusion of HIV/AIDS provisions in the final bill. He said he didn't know whether the expansion of Medicaid for people living with HIV would make it into the final measure, but the provision for the cost of AIDS drugs has a better chance because it's in both the House and Senate versions of the legislation.
Schmid said advocates of these provisions are ultimately focused on the passage of health care legislation in its entirety to extend coverage to the estimated 30 million Americans without insurance.
"The biggest issue is getting health insurance coverage for people who don't have it, and that's what we hope any bill they come up with that passes will have," he said.
New CDC data shows HIV infections dropped, but mostly among whites
Socioeconomic factor into disproportionate rates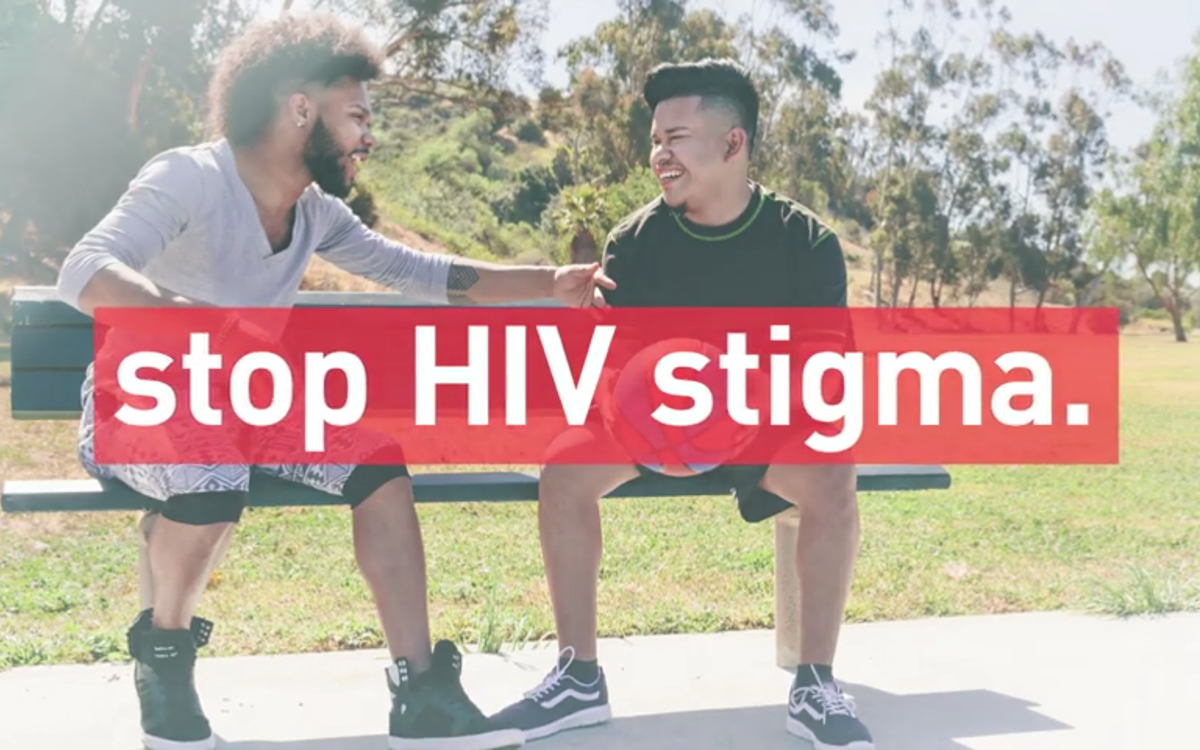 Data published Tuesday by the Centers for Disease Control and Prevention shows a significant decline in new HIV infections, but suggests the impact of prevention efforts was far less substantial for Black and Latino populations.
From 2017-2021, as rates of HIV testing, treatment and the use of pre-exposure prophylaxis (PrEP) medication rose, new cases dropped by 12 percent overall and by as much as 34 percent among gay and bisexual males aged 13-24.
The numbers show a "move in the right direction," CDC Director Rochelle Walensky said in a press release.
However, when broken down by race, the CDC found new infections were down by 27 percent and 36 percent, respectively, among Black and Latino populations, compared with 45 percent of whites.
Similarly, by 2021 about one third of those who are considered eligible were taking PrEP for HIV prevention, but the CDC noted this number includes "relatively few Black people or Hispanic/Latino people" despite the significant increase in prescriptions up from just 13 percent in 2017.
"Longstanding factors, such as systemic inequities, social and economic marginalization and residential segregation," Walensky noted, continue to act as barriers "between highly effective HIV treatment and prevention and people who could benefit from them."
She added, "Efforts must be accelerated and strengthened for progress to reach all groups faster and equitably."
Robyn Neblett Fanfair, acting director of the CDC's Division of HIV Prevention, said that "At least three people in the U.S. get HIV every hour — at a time when we have more effective prevention and treatment options than ever before."
"These tools must reach deep into communities and be delivered faster to expand progress from some groups to all groups," she said.
The HIV+Hepatitis Policy Institute issued a press release following the CDC's announcement of the new data, noting both the encouraging progress and need for improvement.
"It appears that our investments in HIV prevention are providing some positive results, but the persistent high number of new diagnoses and the low usage of PrEP among the communities most impacted by HIV point to the need for increased resources, particularly for a national PrEP program," said the group's executive director, Carl Schmid.
President Joe Biden's FY24 budget requested $237 million for a national PrEP program along with $850 million to support the U.S. Department of Health and Human Services' "Ending the HIV Epidemic in the U.S." initiative.
Officials eye mpox prevention, vaccination initiatives for this summer's LGBTQ events
New cluster of cases reported in Chicago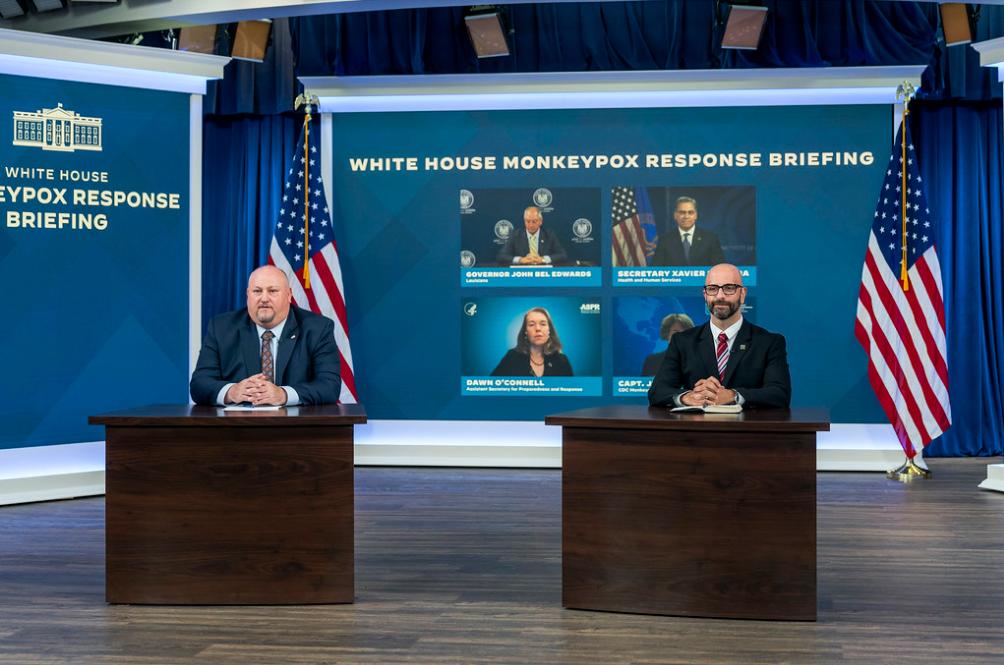 Federal health agencies, in coordination with their state and local counterparts and community partners, are exploring opportunities to offer mpox prevention initiatives and vaccinations at LGBTQ events this summer, Dr. Demetre Daskalakis said on Thursday.
Daskalakis, the deputy coordinator for the White House's national mpox response, described these deliberations in response to a question from the Washington Blade during a media telebriefing on mpox that was hosted by the Centers for Disease Control and Prevention.
The CDC on Monday issued a Health Alert Network Health Update on the potential risk for new mpox cases.
Since the peak of about 460 cases per day in August 2022, new cases have steadily declined, but following the cluster recently reported in the Chicago area, the update warns, "spring and summer season in 2023 could lead to a resurgence of mpox as people gather for festivals and other events."
"We have the vaccine, and we have organizations that are willing to do it," Daskalakis said during Thursday's call, adding that resources are available and can be deployed flexibly because they are built into existing "HIV and STI funding to allow for this work."
And the Mpox Crisis Response Cooperative Agreement, Daskalakis said, "provides even more resources locally for such efforts."
Daskalakis and CDC Mpox Response Incident Manager Dr. Christopher R. Braden also briefed reporters on findings from new studies on the efficacy of the JYNNEOS vaccine for the prevention of mpox.
That data, per the CDC's Morbidity and Mortality Weekly Report, reveals that "Among gay, bisexual, and other MSM and transgender adults aged 18-49 years, two doses of the JYNNEOS vaccine were 86 percent effective against mpox, indicating substantial protection against mpox."
Additionally, "All routes of vaccine administration provided similar protection."
FDA finalizes new blood donation guidelines
'A significant milestone for the agency and the LGBTQI+ community'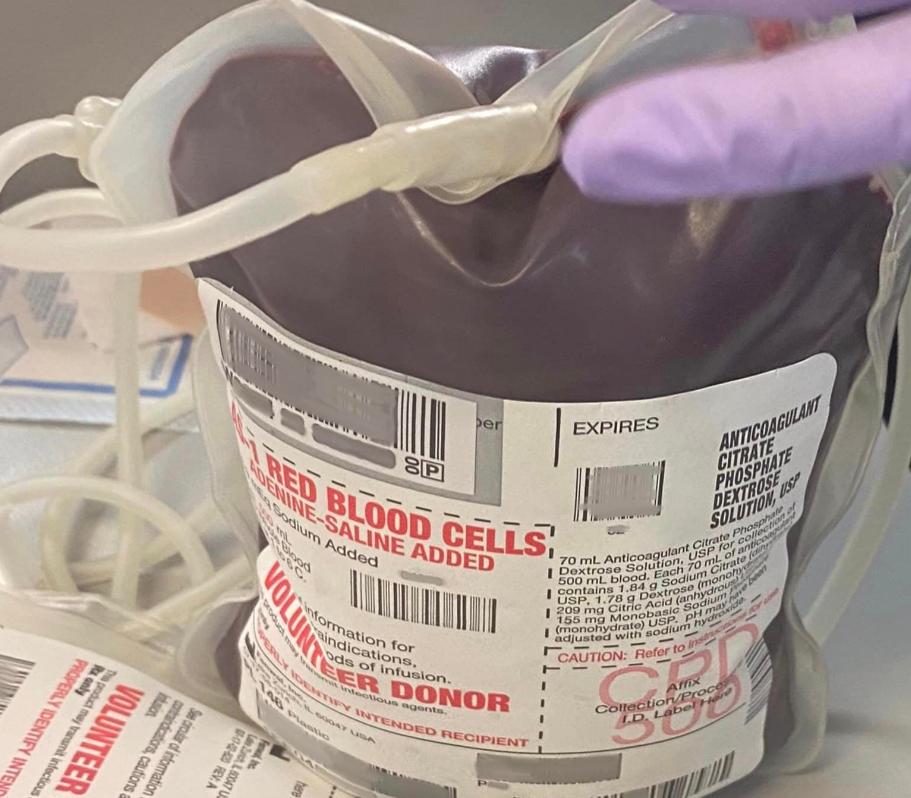 The U.S. Food and Drug Administration on Thursday finalized new guidelines for blood donation that will use a uniform individualized risk assessment questionnaire for respondents regardless of their sexual orientation, sex, or gender.
The move, which brings U.S. policy in line with procedures used in countries like Canada and the United Kingdom, marks a significant departure from longstanding bans targeting gay and bisexual men who have sex with men that were gradually eased over the decades since the AIDS epidemic.
"The implementation of these recommendations will represent a significant milestone for the agency and the LGBTQI+ community," said Peter Marks, director of the FDA's Center for Biologics Evaluation and Research, in a press release issued by the agency.
"The FDA is committed to working closely with the blood collection industry to help ensure timely implementation of the new recommendations and we will continue to monitor the safety of the blood supply once this individual risk-based approach is in place."
Under the new guidelines, prospective donors who have had a new sexual partner, or more than one sexual partner in the past three months, and anal sex in the past three months, would be ineligible.
So would those who are "taking medications to treat or prevent HIV infection (e.g., antiretroviral therapy (ART), pre-exposure prophylaxis (PrEP) and post-exposure prophylaxis (PEP)," because these drugs can delay the detection of HIV.