Health care reform, LGBT provisions in question
Complications on Capitol Hill over health care reform are raising questions about whether the final measure will include the LGBT-specific and HIV/AIDS provisions advocates are seeking — or even if lawmakers will manage to pass any kind of reform.
Lesbian Rep. Tammy Baldwin (D-Wis.), a proponent of LGBT language in health care legislation, told reporters Thursday the election of Massachusetts Republican Scott Brown to the U.S. Senate last week is "an enormous obstacle" to passing reform and puts the future of such legislation in doubt.
"I think talking right now, a little over 24 hours after the conclusion of the election in Massachusetts, that there are still abundant question marks on how health care reform will proceed — or even if health care reform will proceed in its current iteration," she said.
Carl Schmid, deputy executive director for the AIDS Institute, said lawmakers are rethinking plans for the legislation.
"Some are saying it's a timing thing and they should take a month break from health care reform," he said. "Other senators are saying we should start again with a new bill and work with Sen. Brown to try to get the 60 votes."
The House legislation has several LGBT and HIV/AIDS provisions the Senate plan lacks. The House bill bars discrimination in health care; allows the federal government to collect health data on the LGBT population; eliminates the tax penalty on health benefits received for same-sex partners under an employer plan; and allows states to cover under Medicaid low-income people living with HIV before they develop AIDS.
Both the House and Senate versions of health care legislation have a provision allowing the cost of drugs received through AIDS Drug Assistance Programs to count toward out-of-pocket expenses so that people who receive this medication can more quickly qualify for catastrophic benefits under Medicare Part D.
But Brown's win in Massachusetts means Democrats no longer have the 60 votes in the Senate to overcome an expected Republican filibuster and pass legislation previously approved by that chamber. And U.S. House Speaker Nancy Pelosi told reporters Thursday that her chamber doesn't have the votes to pass the Senate plan, which lacks a government-run health care option and taxes high-end health care plans to pay for reform.
Still, Democratic leaders have said they're committed to passing some kind of health care bill. Those efforts could involve passing compromise legislation in the Senate through reconciliation — a process that requires 51 votes.
Ed Shelleby, spokesperson for Rep. Jim McDermott (D-Wash.), said going back to the drawing board presents a new opportunity to get the domestic partner tax penalty elimination provision in the final version of the bill. McDermott is the sponsor of standalone legislation similar to that provision in the House legislation.
"It turns out that it was questionable whether the defined beneficiary provision — which would benefit domestic partners, among others — was going to end up in the final bill that was negotiated before the Massachusetts election," Shelleby said. "So we actually get another bite at the apple since Congress will now be reevaluating and renegotiating."
Schmid noted that advocates are still pushing for the inclusion of HIV/AIDS provisions in the final bill. He said he didn't know whether the expansion of Medicaid for people living with HIV would make it into the final measure, but the provision for the cost of AIDS drugs has a better chance because it's in both the House and Senate versions of the legislation.
Schmid said advocates of these provisions are ultimately focused on the passage of health care legislation in its entirety to extend coverage to the estimated 30 million Americans without insurance.
"The biggest issue is getting health insurance coverage for people who don't have it, and that's what we hope any bill they come up with that passes will have," he said.
New Partnership to Support LGBTQ COVID-19 Vaccine Clinics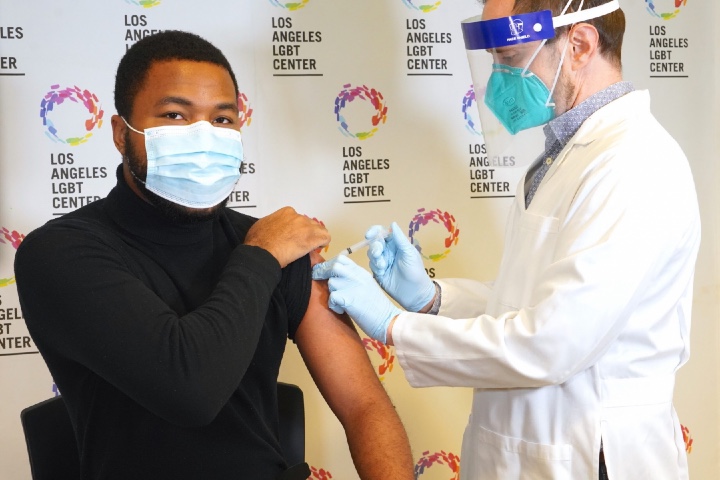 The Leonard-Litz Foundation has partnered with Bradbury-Sullivan LGBT Community Center, a nonprofit organization in Pennsylvania, to increase the capacity of LGBTQ community centers to host COVID-19 vaccination clinics.
Five LGBTQ community centers in the Northeast and Mid-Atlantic have been selected to receive a grant from the Leonard-Litz Foundation and technical assistance from Bradbury-Sullivan LGBT Community Center.
The five centers are:
The five participating centers are organizing leading-edge vaccine promotion strategies, even adding incentives such as drag performances and additional health services to the vaccine sites.
Bradbury-Sullivan LGBT Community Center has been offering LGBTQ COVID-19 vaccine clinics since mid-March and has arranged over 1,000 doses through clinics held on-site. This partnership seeks to ensure that LGBTQ community centers across the Northeast and Mid-Atlantic are prepared to offer COVID-19 vaccines for the LGBTQ community in their service areas.
"Vaccine hesitancy is the number one issue we need to address if we want to return to living our lives," said Elliot Leonard, founder of the Leonard-Litz Foundation. "The LGBTQ community has endured decades of discrimination from both public and private health organizations, and many are understandably concerned about revealing personal information as part of the vaccination process. This partnership seeks to address that head-on by implementing vaccine protocols through LGBTQ-supportive organizations."
"The COVID-19 vaccine is essential to protecting the lives of LGBTQ people—and all people," said Adrian Shanker, executive director of Bradbury-Sullivan LGBT Community Center. "But due to many barriers to care, LGBTQ people may not be able to access vaccines. That's why Bradbury-Sullivan LGBT Community Center is so pleased to partner with Leonard-Litz Foundation and five regional LGBTQ centers to increase capacity for COVID-19 vaccine clinics specifically for the LGBTQ community."
Bradbury-Sullivan LGBT Community Center provides arts, health, youth, and pride programs to strengthen and support the LGBTQ community across the Greater Lehigh Valley. They previously received a grant from Leonard-Litz Foundation to help support their LGBTQ-specific health advocacy in Pennsylvania.
In-person 2022 International AIDS Conference to take place in Montreal
Pandemic forced 2020 gathering to go virtual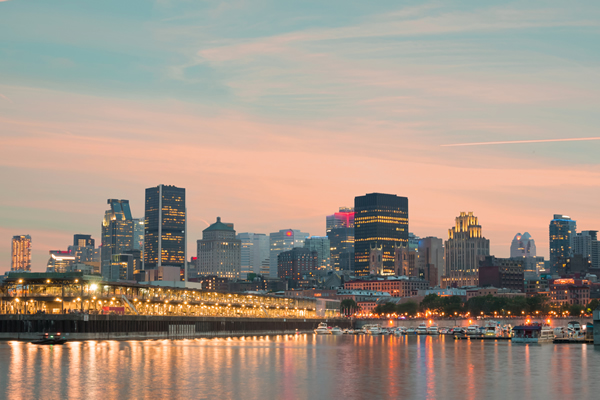 The International AIDS Society has announced the 2022 International AIDS Conference will take place in-person in Montreal.
The conference, which will also feature virtual events, is scheduled to take place from July 29-Aug. 2, 2022. Pre-conference meetings are slated to begin on July 27, 2022.
"AIDS 2022, the world's largest conference on HIV and AIDS, will convene leading scientists, policy makers and grassroots activists," reads the International AIDS Society's announcement.
Canadian Health Minister Patty Hadju is one of the conference's co-chairs.
"We know that there is still a long way to go in the fight against HIV and AIDS," said Hadju in an International AIDS Society press release. "In 2022, Canada will proudly host AIDS 2022 so that we can further our commitments to ending the HIV and AIDS global epidemic."
"We remain committed to our 95-95-95 targets, moving towards reconciliation with Indigenous peoples, and to reducing stigma and discrimination," added Hadju. "By bringing together domestic and international partners, we can redouble our collective efforts to improve the health of all our citizens and finish the fight against HIV and AIDS."
The 2020 International AIDS Conference was to have taken place in San Francisco and Oakland, Calif., but it took place virtually because of the coronavirus pandemic. The 2012 International AIDS Conference took place in D.C.
NAMI in conversation about managing mental health
Guided discussion and Q&A with a panel of experts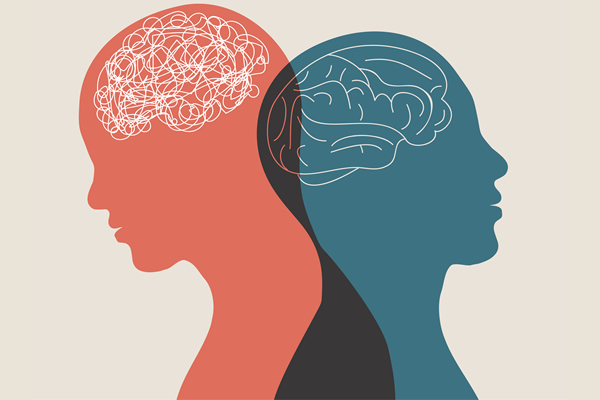 The National Alliance on Mental Illness hosts the fourth edition of "NAMI Ask the Expert Help Not Handcuffs," a webinar dedicated to addressing mental health crises with effective community responses. During this webinar, community experts provide an overview of the crisis model being developed and implemented in St. Tammany Parish, Louisiana, and offer background on how to get started locally on implementation of a new crisis system.
Following the presentations, NAMI's Chief Medical Officer Dr. Ken Duckworth will lead a guided discussion and Q&A with a panel of experts including Mary Burckell, Director of Safe Haven, Nick Richard, Executive Director of NAMI St. Tammany, Tom Rowan, Project Director and Peer Support Specialist Supervisor of NAMI St. Tammany, and Judge Alan Zaunbrecher, 22nd Judicial District Court of Louisiana. To register, visit NAMI's website.