3 arrested at White House protest
Choi, Pietrangelo to be arraigned in D.C. Superior Court
U.S. Army Lt. Dan Choi was arrested Thursday after handcuffing himself to the White House fence in protest of "Don't Ask, Don't Tell." (Photo by Joe Tresh)
VIDEOS FOLLOW ARTICLE
A gay Army lieutenant and two others were arrested Thursday outside the White House in an unannounced protest against the "Don't Ask, Don't Tell" law that bars gays from serving openly in the military.
Lt. Dan Choi, who is in the process of being discharged from the U.S. Army because he's gay, and Jim Pietrangelo, a former Army captain who was discharged in 2004 for being gay, were charged with failing to obey a lawful order to disperse after they handcuffed themselves to the White House fence along Pennsylvania Avenue.
Uniformed officers with the U.S. Secret Service separately arrested Robin McGehee of GetEqual.org, who helped organize the protest, on the same charge. McGehee was one of the lead organizers of the October 2009 LGBT march on Washington.
A crowd of about 100 people cheered as the Park Police officers cut the handcuffs that Choi and Pietrangelo used to attach themselves to the White House fence and placed a new set of handcuffs on the men before escorting them into a police wagon.
Prior to their arrest, Choi, while handcuffed to the fence, led the crowd in reciting the Pledge of Allegiance. Many of the supporters in the crowd carried American flags.
A Park Police spokesperson said the men were taken to a Park Police station at Anacostia Park, where they were booked. A Secret Service spokesperson said McGehee was expected to be taken to a D.C. police facility to be booked and processed.
For reasons that could not be immediately determined, Choi and Pietrangelo were held overnight at the Central Cellblock, which is operated by D.C. police. McGhee was released after the Secret Service dropped the charge against her when she agreed to pay a $35 "post and forfeit" fine. Choi and Pietrangelo were scheduled to be arraigned Friday afternoon in D.C. Superior Court.
Choi announced plans for the White House protest about a half hour before it began during a noon rally in Freedom Plaza that the Human Rights Campaign organized in support of efforts to repeal "Don't Ask, Don't Tell."
Choi was not a scheduled speaker at the rally. In a statement, HRC spokesperson Trevor Thomas said that Choi first asked HRC President Joe Solmonese if the solider could have a speaking role at the event.
"Joe explained that it wasn't his sole decision to make on the spot given that there was already an established program that included Kathy Griffin, other organizations and veterans," Thomas said.
Choi then spoke with Griffin, Thomas said, and she agreed to bring him on stage and speak to the crowd during time allocated for her remarks.
Once on stage, Choi urged rally attendees to march with him to the White House to send a message to "repeal 'Don't Ask, Don't Tell' — not next year, not tomorrow, but now. Now is the time."
"I am going to the White House right now," he said. "I want you all to take out your cell phones and any recording devices and document this moment right now with me as we together make history."
Choi then turned to Griffin and asked, "Kathy, will you go with me?" In response, Griffin said, "Of course." Choi then asked Solmonese if he would join the march. Solmonse said nothing, but raised his arm and gave Choi a thumbs up.
"Will you all here go with me?" Choi asked, and the audience roared with applause. Choi did not tell those attending the rally that he and Pietrangelo planned to handcuff themselves to the White House fence.
After Choi left the stage, Griffin continued the rally by telling attendants what number to text on their phones to learn the names of their congressional representatives. Griffin then asked for a moment of silence, allowing the crowd to pose with miniature American flags for a photo shoot.
A crowd of about 200 then followed Choi and Pietrangelo for the four-block walk from Freedom Plaza to the White House.
Thomas said that Solmonese and Eric Alva, a gay veteran who appeared alongside Solmonese and Griffin at the rally, chose to remain at Freedom Plaza to build on the efforts underway there.
"Joe Solmonese along with Eric Alva and others felt it was important to stay and engage those at the rally in ways they can continue building the pressure needed for repeal," Thomas said. "This does nothing to diminish the actions taken by Lt. Choi and others. This is the nature of social change and everyone has a role to play."
Phil Attey, a gay D.C. activist who attended the HRC rally, expressed particular distaste with Choi's march to the White House and called it "politically unsophisticated beyond belief."
"It's a shame that our community needs to be educated about the political process and they don't get it," Attey said. "They don't understand that Congress needs to be moved on this issue and that people across the country have the power to do that. And if they're going to get them to yell and scream at the president, we're going to fail, we're going to lose."
Shortly after Choi and Pietrangelo arrived at the White House, they handcuffed themselves to the fence, an action that drew a fast response from Secret Service personnel. Some uniformed Secret Service officers and U.S. Park Police quickly pushed the crowd away from the White House fence and into the street, and others erected yellow police tape around the area. About officers agents stayed behind the tape with Choi and Pietrangelo.
It was at around this time that McGehee was arrested near the White House fence.
In the moments that followed, the crowd began to chant "keep your promise, Obama," a reference to the president's oft-repeated pledge to end "Don't Ask, Don't Tell." As the chanting continued, four D.C. police cars joined an estimated 20 Secret Service and U.S. Park Police officers at the scene.
At one point, officers directed the protestors to stand at the nearby Lafayette Square. One woman in the crowd kneeled with her hands raised, praying aloud for the souls of gay people. At least one person told the woman that she should instead pray for equality.
About one hour after the protest began, uniformed officers released Choi and Pietrangelo from the handcuffs holding them to the White House fence. Both men were then arrested and taken from the scene in a white van.
Half or more of the crowd that arrived with Choi and Pietrangelo left the scene between the time the two men handcuffed themselves to the fence and the time police arrested them.
Alex Nicholson, executive director of Servicemembers United, said Thursday's protest demonstrated the growing unrest the White House and Congress faces on "Don't Ask, Don't Tell."
"The events that unfolded today should be a clear sign that people are worried that ['Don't Ask, Don't Tell'] repeal is getting derailed this year, they are angry that the ones most affected by this issue are being shut out of the process by ineffective insiders, and their patience is wearing thin with the standard 'trust us, they have a plan' line," he said.
Staff writers Chris Johnson and Joshua Lynsen contributed to this article.
DC Agenda videos by Steve Fox
In a historic first, Colorado now has a 1st gentleman as Gov. Polis marries
The governor and his now husband decided to hold their nuptials on the 18th anniversary of their first date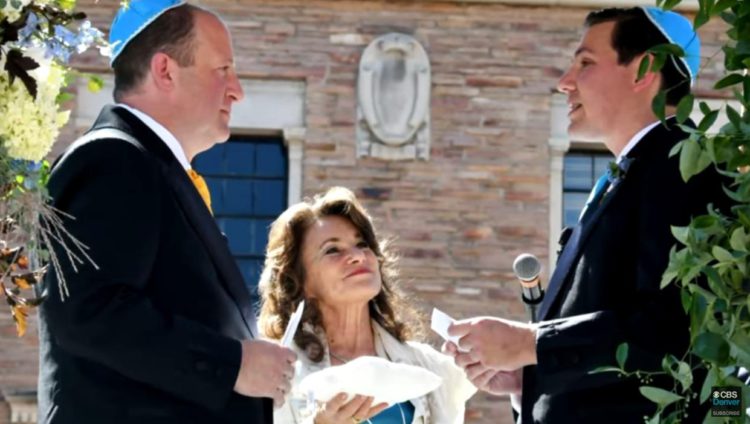 DENVER – Colorado's Democratic Governor Jared Polis married his longtime partner Marlon Reis in a ceremony that marked the first same-sex marriage of a sitting Out governor in the United States.
The couple was married Wednesday in a small traditional Jewish ceremony at the University of Colorado at Boulder, where Reis had matriculated and graduated from. The governor and his now husband decided to hold their nuptials on the 18th anniversary of their first date.
"We met online and went out on a date and we went to the Boulder bookstore and then went to dinner," Polis told KCFR-FM, Colorado Public Radio (CPR).
In addition to family and close friends in attendance, the couple's two children participated with their 7-year-old daughter serving as the flower girl and their 9-year-old son as the ring bearer.
The governor joked that their daughter was probably more thrilled than anyone about the wedding. "She was all in on being a flower girl. She's been prancing around. She got a great dress. She's terrific," he said CPR reported.
Their son was also happy, but more ambivalent about it all according to Reis. "Kids are so modern that their responses to things are sometimes funny. Our son honestly asked us, 'Why do people get married?"
The greatest lesson we have learned over the past 18 months is that life as we know it can change in an instant. We are thankful for the opportunity to celebrate our life together as a married couple.

After 18 years together, we couldn't be happier to be married at last. pic.twitter.com/psBhfEoEny

— Governor Jared Polis (@GovofCO) September 15, 2021
Colorado's chief executive, sworn in as the 43rd governor of Colorado in January 2019, over the course of nearly 20 years as a political activist and following in public service as an elected official has had several 'firsts' to his credit.
In 2008 Polis is one of the few people to be openly Out when first elected to the U.S. House of Representatives as well as being the first gay parent to serve in the Congress. Then on November 6, 2018, he was the first openly gay governor elected in Colorado and in the United States.
********************
Gov. Jared Polis And First Gentleman Marlon Reis Are Newlyweds
U.S. Catholic theologians call for LGBTQ nondiscrimination protections
Joint statement says church teachings support equality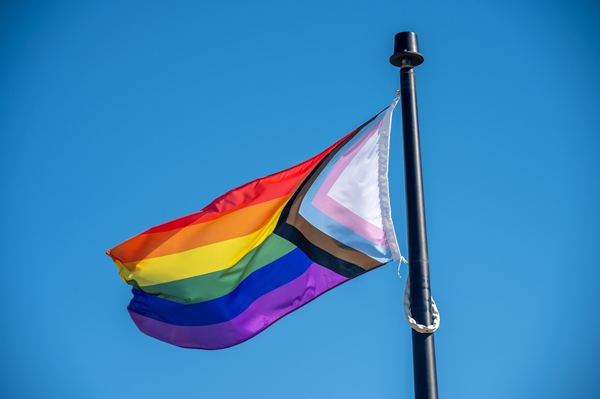 More than 750 of the nation's leading Catholic theologians, church leaders, scholars, educators, and writers released a joint statement on Sept. 14 expressing strong support for nondiscrimination protections for LGBTQ people.
The six-page theological statement, "A Home for All: A Catholic Call for LGBTQ Non-Discrimination," was scheduled to be published along with the names of its 759 signatories as a four-page advertisement on Sept. 17 in the National Catholic Reporter, a newspaper widely read by Catholic clergy and laypeople.
The statement was initiated by New Ways Ministry, a Mount Rainier, Md., based Catholic group that advocates for equality for LGBTQ people within the church and society at large.
"As Catholic theologians, scholars, church leaders, writers, and ministers, we affirm that Catholic teaching presents a positive case for ending discrimination against LGBTQ people," the statement says. "We affirm the Second Vatican Council's demand that 'any kind of social or cultural discrimination…must be curbed and eradicated,'" it says.
"We affirm that Catholic teaching should not be used to further oppress LGBTQ people by denying rights rooted in their inherent human dignity and in the church's call for social equality," the statement adds.
The statement notes that its signers recognize that a "great debate" is currently taking place within the Catholic Church about whether same-gender relationships and transgender identities should be condoned or supported.
"That is a vital discussion for the future of Catholicism, and one to which we are whole-heartedly committed," the statement continues. "What we are saying in this statement, however, is relatively independent of that debate, and the endorsers of this statement may hold varied, and even opposing, opinions on sexual and gender matters," it says.
Francis DeBernardo, New Ways Ministries executive director, said his organization and the signers of the statement feel the issue of nondiscrimination for LGBTQ people can and should be supported by Catholic leaders and the church itself even if some are not yet ready to support same-sex marriage and sexual and gender identity matters.
"LGBTQ non-discrimination is being debated at all levels in our society, and the Catholic perspective on this is often misrepresented, even by some church leaders," DeBernardo said. "Catholics who have studied and reflected deeply on this topic agree that non-discrimination is the most authentic Catholic position," he said.
DeBernardo said those who helped draft the statement decided it would be best to limit it to a theological appeal and argument for LGBTQ equality and non-discrimination and not to call for passage of specific legislation such as the Equality Act, the national LGBTQ civil rights bill pending in the U.S. Congress.
The Equality Act calls for amending existing federal civil rights laws to add nondiscrimination language protecting LGBTQ people in areas such as employment, housing, and public accommodations. The U.S. House approved the legislation, but the Senate has yet to act on it.
"We wanted this to be a theological statement, not a political statement," DeBernardo said.
He said organizers of the project to prepare the statement plan to send it, among other places, to the Vatican in Rome and to the U.S. Conference of Catholic Bishops, which has expressed opposition to the Equality Act.
Among the key signers of the statement were 242 administrators, faculty, and staff from Sacred Heart University, a Catholic college in Bridgeport, Conn. New Ways Ministries says the statement was circulated by the school's administration and eight of its top leaders, including President John Petillo, are among the signers.
Some of the prominent writers who signed the statement include Sister Helen Prejean, author of "Dead Man Walking;" Richard Rodriquez, author of "Hunger of Memory;" Gary Wills, author of "Lincoln at Gettysburg;" and Gregory Maguire, author of "Wicked."
The full text of the statement and its list of signatories can be accessed at the New Ways Ministry website.
Activists reflect on Black Trans Lives Matter movement resurgence
Blade speaks with Alex Santiago, Jasmyne Cannick
The world came to a standstill last year as a video surfaced online that showed then-Minneapolis police officer Derek Chauvin murdering George Floyd. The video went viral and sparked numerous protests against racism and police brutality in the U.S. and around the world as many people felt it a potent time to relay their frustrations with and to their governments.
For the LGBTQ community, these protests brought to light the need for human rights for transgender individuals as the murders of people like Tony McDade in Florida and Nina Pop in Missouri reawakened the flame within the Black Trans Lives Matter movement.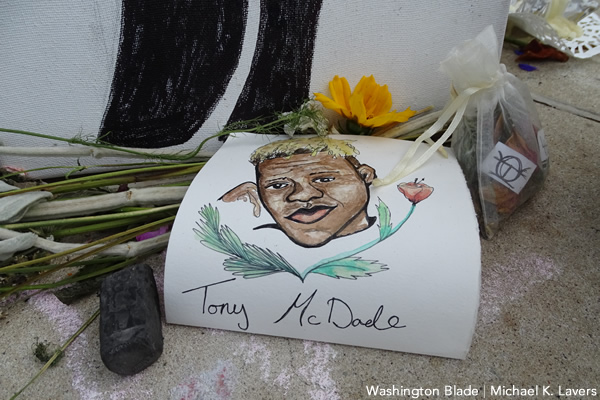 The Washington Blade more than a year later spoke with Alex Santiago, executive director of the I Am Human Foundation in Atlanta, and Jasmyne Cannick, a Democratic political strategist and journalist in Los Angeles, to reflect on last year's Black Trans Lives Matter movement, how far it has come, and what's in store for the future.
Uplifting voices often silenced
Participating in the Black Lives Matter protests was an easy decision for Santiago. He is a member of the Legendary House of Garcon, a ballroom house headquartered in D.C.
Although the house is composed mostly of LGBTQ members, Santiago still felt the need to center trans voices and experiences by visually representing them during Black Lives Matter marches.
"[I decided that] when I go I'm going to have signs that say 'Black Trans Lives Matter.' After talking to a couple of the people in the house, they said it was a great idea. So, they got these t-shirts made that incorporated the trans colors [baby blue, baby pink and white]," says Santiago.
Out of the 250 people in the Legendary House of Garcon, 175 showed up to D.C. from other states to march in solidarity with Black trans people. Santiago says that from what he was told, his was the largest group of activists representing Black trans lives at protests.
"At first I thought people were going to look at us crazy, like, 'Why are you separating yourselves or being exclusive?'. But, we got a great response from the general population that was there that day. It was a good day," says Santiago.
Cannick, who was in Los Angeles during the protests, lent her efforts to platforming pertinent issues. She identifies herself as an ally and a "friend" to the LGBTQ community.
"I'm active in the LA community and everybody knows me. So, whenever something happens, someone is hurt, someone is killed or someone needs to get the word out about something that's going on particularly as it relates to the trans community, I'm always asked to get involved, and I do," says Cannick.
Over the past year, she reported on multiple LGBTQ issues including the trial of Ed Buck, a Democratic political fundraiser who was convicted in the deaths of two gay Black men who he injected with methamphetamine in exchange for sex.
What happened to the BTLM movement and what needs to change?
The nature of many social movements is that as the intense emotion surrounding them fades, people's fervor for change wanes as well. This is especially true with allies who are not directly linked to the cause.
"Fatigue and frustration at the relatively slow pace of change to a growing backlash on the right against efforts to call out systemic racism and white privilege — has led to a decline in white support for the Black Lives Matter movement since last spring, when white support for social justice was at its peak," US News reports about the Black Lives Matter movement.
Cannick believes this is the same for the Black Trans Lives Matter movement. She says Americans allow the media to dictate how it behaves and responds to issues. Thus, when stories "fall out of our media cycles … they fall out of our memories."
"I think that's not going to change, and that's a psychological thing, until we learn how to not let the media necessarily dictate our issues," says Cannick.
She suggests that individuals remain plugged into their communities by "doing anything to make sure they keep up with an issue" including following the "right people" on social media and setting up Google alerts for any breaking news.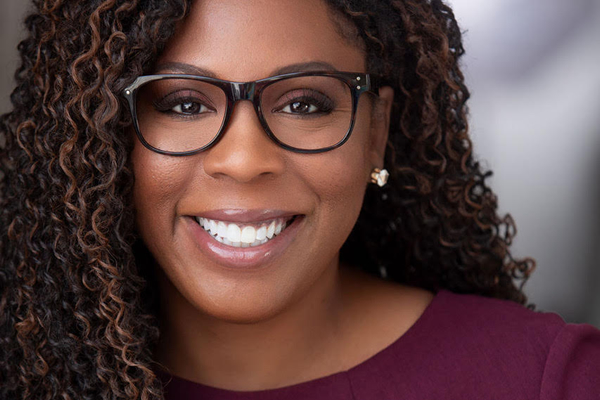 Santiago also echoes Cannick's sentiments.
"We wait until something happens before we do something. And, I don't want to be retroactive; I want to be proactive. I want people to see me when things are going well [and when they're not going well]," says Santiago.
Upon returning to his home in Atlanta after the D.C. protests, Santiago contacted a billboard installation company and paid for a billboard labelled, "Black Trans Lives Matter" to be displayed on University Avenue near downtown Atlanta. He says that the billboards got attention and helped to spread much-needed awareness. Following this success, he is now in the process of installing a new billboard labelled, "Black, Trans and Visible. My life Matters."
"Unless you're in people's faces or something drastic happens, people forget. Unless you're living it, people forget," says Santiago.
As time progresses, both Santiago and Cannick nest hope for the Black Trans Lives Matter movement. However, this hope can only persist when crucial steps are taken to ensure Black trans individuals around the country are protected, most importantly through legislation.
The New York Times reports there are close to 1,000 elected LGBTQ officials in the U.S., with at least one in each state except Mississippi.
"We need to have more legislation. We need more voices in power like the council Biden has right now," says Santiago.
"You know that [Biden] has a lot of trans people and Black trans people [involved], and a part of that's a positive step in the right direction, but we need that times 10," says Santiago.
He believes that political representation should extend to local governance where ordinary Black trans individuals can be trained to assume leadership roles.
Cannick's focus is on the Black community.
"[Trans women] are usually murdered by Black men. If we ever expect that to change, we need to start talking about that," says Cannick.
She's open to having conversations that put people, including her as a cis-identifying woman, in uncomfortable and awkward spaces.
She hosts a podcast titled "Str8 No Chaser" and recently aired an episode, "Why Are Black Men Killing Trans Women," where she discussed with three Black trans women about the gender and sexuality dynamics within the Black community and their perils.