After a string of unsuccessful albums, R&B princess Monica releases "Still Standing" on March 23 with a hot list of producers like Ne-Yo, Missy Elliot and Jermaine Dupri. Let's hope she can bring it back to her "The Boys Is Mine" heyday.
Coming April 6 is the highly anticipated release of Madonna's "Sticky & Sweet Tour," which was the most successful tour of all time by a solo artist. The footage used for this release was filmed over four days from her shows in Buenos Aires. It will be available in a CD/DVD and Blu-Ray format.
Lesbian rocker and breast cancer survivor Melissa Etheridge is out with her tenth studio album "Fearless Love" on April 27. Etheridge has said this will be even more rock oriented than her past efforts. The radio-friendly lead single, which is the title track, shows potential of becoming a well deserved hit.
On April 20 comes the long-awaited release of "Judy Garland & Liza Minnelli: Live at the Palladium." Recorded live on Nov. 8, 1964, before a standing room only house at London's Palladium Theater and boasting 25 tracks, this is sure to be a must-have for fans of this iconic mother-daughter pair.
After a five-year absence, Toni Braxton makes a return to the music scene on May 4 with "Pulse." Braxton chose to collaborate with an impressive list of producers and songwriters, including Frank E (Madonna, Flo Rida), Steve Mac (Leona Lewis), Lucas Secon (Britney Spears, The Pussycat Dolls), Dapo Torimiro (David Archuletta, Brandy), and David Foster (Whitney Houston, Barbra Streisand, Celine Dion). It certainly sounds like she is pulling out all the stops.
Be on the lookout for other notable upcoming 2010 releases by these artists, which currently have no set release dates: Christina Aguilera, Blondie, Janet Jackson, Kelis and Katy Perry. Jackson's new single, "Nothing," from the soundtrack of Tyler Perry's "Why Did I Get Married, Too?" is expected to be released within days.
Madonna announces 'Celebration' world tour
D.C. stop planned for Sept. 2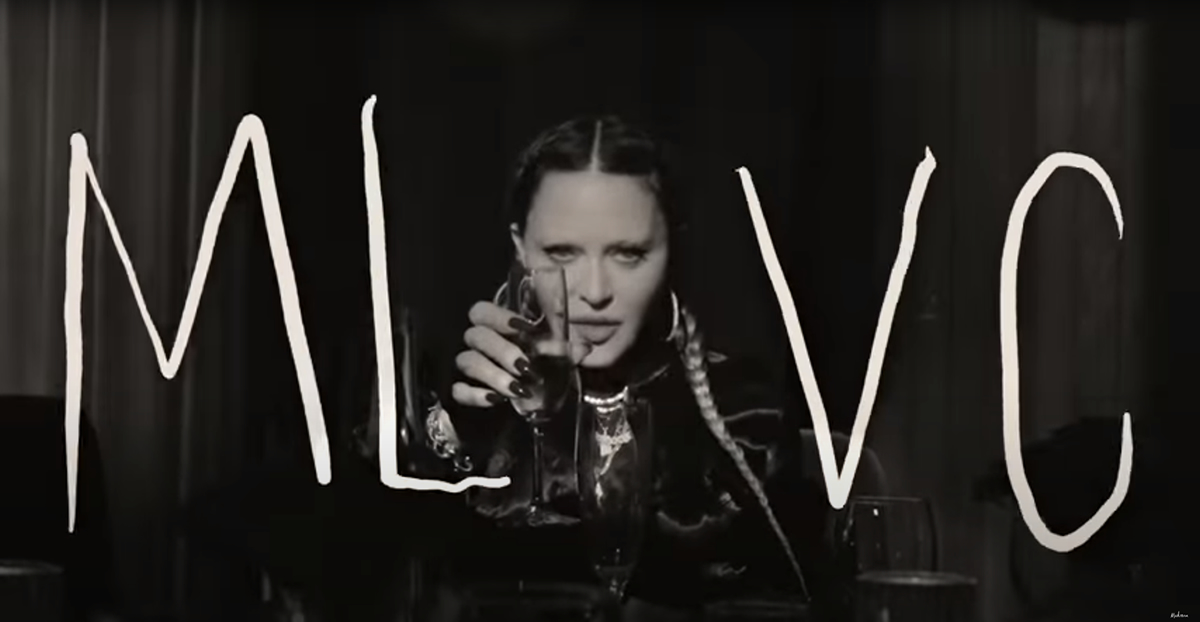 Madonna announced a new world tour on Tuesday via video parody of her 1991 "Truth or Dare" in which friend Amy Schumer dares the pop superstar to go on tour and perform her greatest hits. Madonna accepts the challenge.
The NSFW video features Judd Apatow, Jack Black, Diplo, Lil Wayne, Bob the Drag Queen, and Schumer, among others.
The 35-city tour kicks off on July 15 in Vancouver, BC with stops around the country, including Sept. 2 in D.C. The tour also heads to Europe, starting with the O2 Arena in London on Oct. 14 and ending in Amsterdam on Dec. 1. The tour is produced by Live Nation. Bob the Drag Queen was announced as special guest on all dates.
"I am excited to explore as many songs as possible in hopes to give my fans the show they have been waiting for," Madonna said in a statement. She said the tour will feature 40 years of her greatest hits, something she has resisted in the past, while also paying tribute to the role New York City played in launching her career.
Madonna is the latest in a string of '80s icons to hit the road in 2023 after three years of COVID cancellations. Janet Jackson announced her "Together Again Tour," which kicks off in April and stops in Baltimore on May 13 and Jiffy Lube Live in Bristow, Va., on May 6; Bruce Springsteen's tour kicks off next month with a March 27 stop in D.C.; and Billy Joel and Stevie Nicks last week announced a joint tour stop in Baltimore on Oct. 7. 
The 2023 Celebration tour North American dates:
July 15 – Vancouver, BC @ Rogers Arena
July 18 – Seattle, WA @ Climate Pledge Arena
July 22 – Phoenix, AZ @ Footprint Center
July 25 – Denver, CO @ Ball Arena
July 27 – Tulsa, OK @ BOK Center
July 30 – St. Paul, MN @ Xcel Energy Center
August 2 – Cleveland, OH @ Rocket Mortgage Fieldhouse
August 5 – Detroit, MI @ Little Caesars Arena
August 7 – Pittsburgh, PA @ PPG Paints Arena
August 9 – Chicago, IL @ United Center
August 13 – Toronto, ON @ Scotiabank Arena
August 19 – Montreal, QC @ Centre Bell
August 23 – New York, NY @ Madison Square Garden
August 24 – New York, NY @ Madison Square Garden
August 30 – Boston, MA @ TD Garden
Sept. 2 – Washington, DC @ Capital One Arena
Sept. 5 – Atlanta, GA @ State Farm Arena
Sept. 7 – Tampa, FL @ Amalie Arena
Sept. 9 – Miami, FL @ Miami-Dade Arena
Sept. 13 – Houston, TX @ Toyota Center
Sept. 18 – Dallas, TX @ American Airlines Center
Sept. 21 – Austin, TX @ Moody Center ATX
Sept. 27 – Los Angeles, CA @ Crypto.com Arena
Oct. 4 – San Francisco, CA @ Chase Center
Oct. 7 – Las Vegas, NV @ T-Mobile Arena
European Dates:
Oct. 14 – London, UK @ The O2
Oct. 21 – Antwerp, BE @ Sportpaleis
Oct. 25 – Copenhagen, DK @ Royal Arena
Oct. 28 – Stockholm, SE @ Tele2
Nov. 1 – Barcelona, ES @ Palau Sant Jordi
Nov. 6 – Lisbon, PT @ Altice Arena
Nov. 12 – Paris, FR @ Accor Arena
Nov. 13 – Paris, FR @ Accor Arena
Nov. 15 – Cologne, DE @ Lanxess Arena
Nov. 23 – Milan, IT @ Mediolanum Forum
Nov. 28 – Berlin, DE @ Mercedes-Benz Arena
Dec. 1 – Amsterdam, NL @ Ziggo Dome
New opera chronicles beauty and power of trans liberation
Don't miss 'What the Spirits Show' at Washington National Opera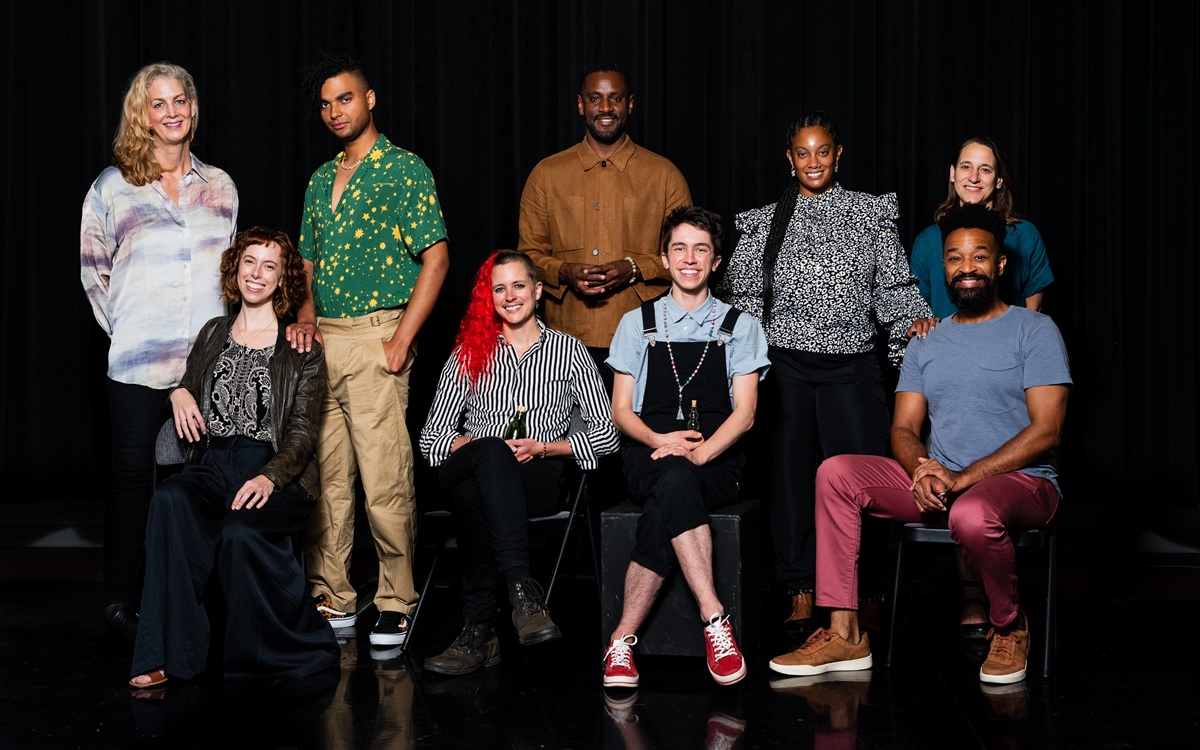 The value of the support of family. The oppression of trans identity. The euphoria and spiritual power of trans liberation. These themes and more are woven into a poignant new opera, "What the Spirits Show," by composer-librettist team Silen Wellington and Walken Schweigert.
Their collaboration is the product of the Washington National Opera's American Opera Initiative (AOI). Now celebrating its 10th season, AOI pairs talented creatives to develop a short, one-act opera, performed by WNO's Cafritz Young Artists. Along the way, the creative teams receive invaluable mentorship from some of the best in the business.
This year's AOI performance takes place on January 21, 2023 at the Terrace Theater of the Kennedy Center. Also on the program are Oshun, with music by B.E. Boykin, and libretto by Jarrod Lee—a journey of sacrifice, self-love and redemption displayed in the face of those who would deny it. And Bubbie and the Demon, with music by Jens Ibsen and libretto by Cecelia Raker—a mashup of opera and heavy metal, which finds that Bubbie has filled the void of Covid isolation by solving as many word searches and crosswords as possible, but accidentally summoned a demon.
The Washington Blade caught up with librettist Walken Schweigert and composer Silen Wellington, the co-creators of What the Spirits Show, to learn more about this short opera and its powerful themes.
BLADE: Congratulations on creating the original work, "What the Spirits Show." Can you share more about the opera's plot and musical style?
WALKEN SCHWEIGERT: It's an opera about trans liberation, but also about friendship and the support of family. There are four characters: the protagonist, named Calamus, is a shape-shifting youth who takes a magical elixir to be themselves. Their shape-shifting is an allegory for transness. When you first meet Calamus, they have already been taking this medicine, so you meet Calamus in the fullness of themself. But then this politician enters the scene and he outlaws the elixir, claiming that it's immoral. But the beautiful thing is that Calamus' mother stands up for them, and because of that they both get thrown in jail. Since Calamus has stopped taking the elixir, they basically begin detransitioning. But then their friend, Sylvan, is able to sneak in some elixir to Calamus. And the strength and the power of Calamus coming back to themself is so powerful that it destroys the jail and traps the politician under the rubble, and Calamus and their mother are able to escape. It's a moment of joy, it's a moment of euphoria, it's a moment of self-reclamation.
SILEN WELLINGTON: The characters themselves each have their own musical language. And musically, each scene is its own world. The first scene is all about Calamus and their shape-shifting. The music is very whimsical, beautiful and romantic. The second scene is all about the politician. His music is much more circus-like; almost like a lopsided march. In the third scene, when Calamus and Aurora are in the prison, the music is a little bit more restricted, but it still hearkens back to some of that fantastical and musical language from the opening scene. The fourth scene is really where it all comes together. Sylvan comes and helps Calamus break out of jail, so the music is more driving and rock-influenced, because in Walken's words, Sylvan is Calamus's "anarcho-punk friend." And then finally, once Calamus returns to their power, we return to the fantastical music at the beginning.
BLADE: Can you share why you wanted to write this opera? Have its themes affected you personally?
WELLINGTON: I wouldn't write this opera if it didn't affect me personally. That could probably be my artist statement! It's the subtext of why I make art. I write about things that personally affect me and I always have.
In my own journey to figuring out that I was trans and nonbinary, it took me a while to find self-acceptance and then find self-love. I wanted to write something that gave space for that love. I knew I was queer from a pretty young age, but I didn't realize being transgender was an option. As a result, I had this unnamable sadness in me that made most things in my life feel wrong, and I spent most of my teenage years battling suicidality and depression because I couldn't see a future for myself.
I was 19 when I first met nonbinary adults, and that really started to turn things around for me. It sparked a journey of self-discovery. I feel like now I'm in a place of self-love and acceptance, trying to find words to express how spiritual and divine I find the experience of being trans to be.
The first time I read Walken's libretto, I remember feeling this swell of emotion and recognition thinking, "I've been trying to find words for this all my life. And wow, now I get to say it with the music!"
SCHWEIGERT: When I first started making art, a lot of it was trauma porn, because of how I was raised in a religiously restrictive mindset. But now, I try to explore what gifts being trans has bestowed and bring those to light. I'm also interested in exploring why are we such a threat? Why are people so afraid of us? And I think it's because we actually have something really powerful. There's actual spiritual value and knowledge that comes from being trans.
BLADE: Why is this opera important now?
SCHWEIGERT: This opera was very much directly inspired by a letter the governor of Texas wrote last year to the Texas' Department of Family and Protective Services re-interpreting the law to include trans affirming care under the definition of child abuse. Governor Abbott was trying to separate trans kids from their supportive parents. It made me think of how much it would have meant to me to have supportive parents, and then to have that be taken away, stolen by the state, was heart wrenching to imagine. I think of the relationship that I have with my parents now and imagine the pain that would be caused to them if I were young and they were being forced to separate from me.
In this opera, there is a scene of Calamus and their mother Aurora in the jail, and they're singing this song together, but they're in separate cells and they can't hear each other. Especially in that scene, I really wanted Aurora, Calamus's mother, to say all of the things that I wish my parents had said to me when I was a teenager and coming out: "…my dear Calamus, I have to trust you know yourself better than I ever could. I love you more than I could ever say. And as long as I hold breath, I will not let them tear you away from yourself."
It's a powerful moment for me. My parents are Catholic and that was at the root of a lot of their own internalized and externalized transphobia. But now my dad is part of a group at his church that is drafting a statement of trans-inclusion. He wanted to contribute, hey, God actually doesn't think that trans people are abominations, and also that there's spiritual knowledge and spiritual value that trans people bring by nature of being trans.
WELLINGTON: Beyond the gender and celebratory spiritual themes of the opera, this project has really given me space to process some of the hatred that's been surrounding and sometimes feeling like it's narrowing in on my world; the national uptick in LGBTQ+ hatred and anti-trans hatred specifically has gotten local and sometimes really personal over the last couple of years. Outside of music, I work in suicide prevention for LGBTQ+ youth. I've been I've been feeling the ripples of this hatred, both big and small on my community and especially on the trans teens that I that I work with. When advocating, I feel like I have to make sense of this hatred or try to bend and twist myself into something palatable to reach for the right words that will convince someone of our humanity. But in the artistic world, we take a different approach, one that leans into this divinity of our authenticity. Art helps us lean into the healing that I had been craving to reconnect with my own resilience.
Janet Jackson announces new music, tour
Baltimore show slated for May 13 with Ludacris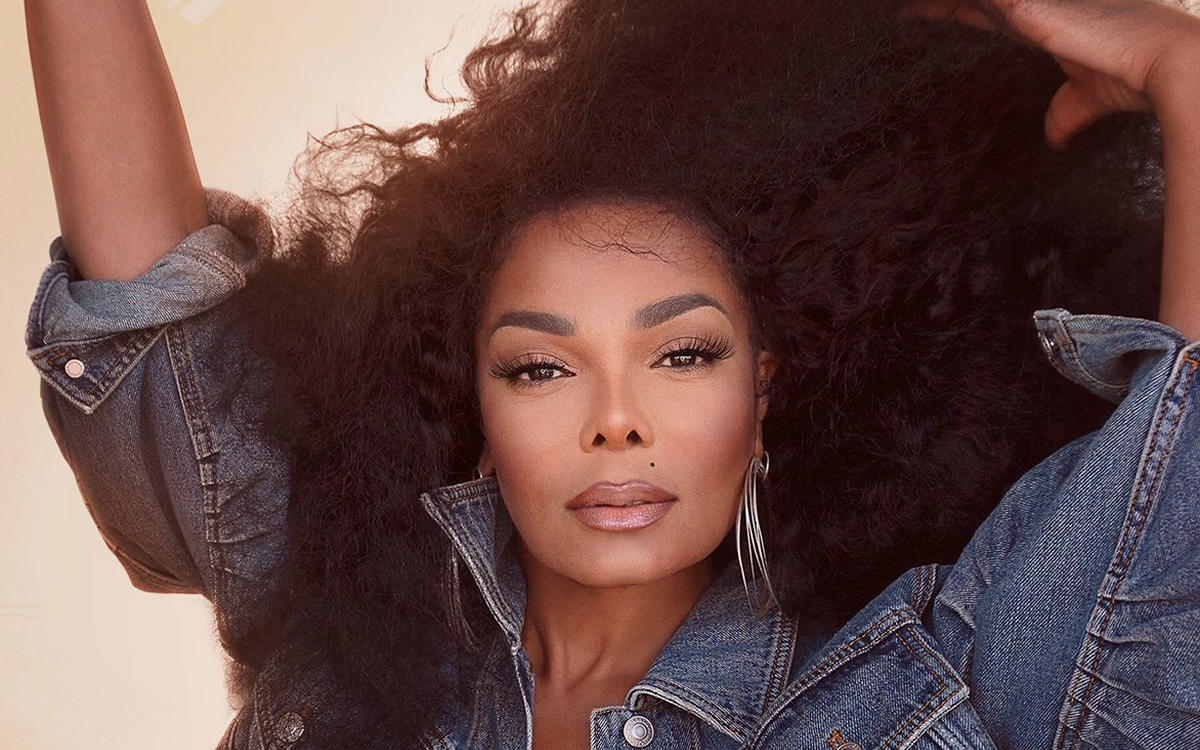 Music icon Janet Jackson announced a new tour on Monday morning in a live Instagram video.
The "Together Again" tour kicks off April 14 in Florida with at least 33 dates announced so far, including May 13 in Baltimore. There's no D.C. date as of Monday morning.
Jackson confirmed that she will debut new music in conjunction with the tour but didn't specify if that means a full new album or when it might debut. She added that she would be joined by Ludacris on the tour.
Tickets are on sale Friday via Live Nation; pre-sale begins 11 a.m. Tuesday at ticketmaster.com.
Jackson canceled her previous tour, 2020's "Black Diamond" due to the pandemic. She is expected to pay tribute to the 25th anniversary of her #1 album "Velvet Rope" during the new show.
Visit janetjackson.com for the full schedule.