Music makes us come together
D.C. is always home to more concerts than you could possibly write about. Here are some of the season's highlights.
Barns at Wolf Trap
1645 Trap Rd.
Vienna, Va. 22182

Spring highlights:
Antares -March 19
Jeri Sager – March 20
HAPA -March 23-24
Bastianello & Lucrezia -March 26
John Eaton -March 27
Shemekia Copeland -March 28
Richard Marx and Matt Scannell -April 6
Ruthie Foster and John Hammond -April 7
Moya Brennan -April 8
Los Angeles Guitar Quartet -April 9
Julie Murphy Wells -April 10
The Bad Plus -April 13
Livingston Taylor -April 15-16
Luke Brindley -April 22
Lucy Kaplansky -April 23
Buskin & Batteau -April 24
The Bobs -April 28
John McCutcheon -April 29
Bonnie Rideout -April 30
For more information: 703-255-1900 or wolf-trap.org
Black Cat
1811 14th St. N.W.
Washington D.C. 20009

Spring highlights:
Black Lips, Box Elders, The Vermilions -March 19
Close to the Edge featuring DJ Dredd -March 19
Fruit Bats, Blue Giant, The Singleman Affair -March 20
Right Round featuring DJ lilíe -March 20
Magik Markers, Buildings -March 21
The Ruby Suns, Toro y Moi -March 24
Jukebox The Ghost, Tally Hall, Skybox -March 25
The Saturday Night Dance Party -March 27
The So So Glos, The Pharmacy -March 28
The Smith Westerns, So Cow, The Cheniers -April 1
Sorted with DJ Stereo Faith -April 2
HomoSonic -April 4
Tim Barry, Red Clay River -April 5
Exit Clov, Gringo Star -April 8
High on Fire, Priestess, Black Cobra, Bison B.C. -April 11
Freddie T & The People, Brandon Bulter -April 12
Shortstack, Birds of Avalon, Suns of Guns -April 16
Ugly Purple Sweater, La Strada, Lucia Lucia -April 20
Bitch -April 29
Echo & The Bunnymen -April 30
These United States, The Mother Hips -May 15
Thee Silver Mt Zion Memorial Orchestra -May 19
For more information: 202-667-4490 or blackcatdc.com
Blues Alley
1073 Wisconsin Ave. N.W.
Washington D.C. 20007

Spring highlights:
Earl Klugh -March 20
Swing Shift -March 21
Sherrie Maricle & The Diva Jazz Trio -March 22
Gregg Karukas -March 23
Nicole Henry -March 24
Stanley Jordan -March 28
The Outer Bridge Ensemble -March 29
Dan Leonard -April 6
Dani Cortaza -April 7
Bucky Pizzarelli -April 8-10
James Madison High School Band -April 11
Richard Montgomery High School -April 12
Columbia Jazz Band -April 12
The Dave Brubeck Quartet -April 16-18
The World Famous Count Basie Orchestra -April 20-25
Yellowjackets -May 6-8
Teri S -May 12
Larry Coryell Power Trio -May 13-16
Marcus Young -May 18
Spyro Gyra -May 20-23
John Eaton -May 25
For more information: 703-549-7500 or bluesalley.com
DAR Constitution Hall
1776 D St., N.W.
Washington D.C. 20006

Spring highlights:
Fresh Fest with Salt-N-Pepa -March 20
The Moody Blues -March 26
Vampire Weekend -April 3
Phoenix -April 26
For more information: 202-628-1776 or dar.org/conthall
DC9
1940 Ninth St. N.W.
Washington D.C. 20009

Spring highlights:
Bonjour, Ganesh! -March 20
Barefoot Truth -March 21
My Disco -March 23
Miles Kurosky of Beulah -March 24
Natalia Clavier -March 27
A Sunny Day In Glasgow -March 28
today the moon, tomorrow the sun -March 29
The Appleseed Cast -April 13
The Mary Onettes -April 20
The Points -April 22
Nouveau Riche -April 24
Captured! By Robots -May 4
Eluvium -May 17
For more information: 202-483-5000 or dcnine.com
DC Center
1810 14th St. N.W.
Washington, D.C. 20009

Tom Goss Live: Launching his new Marriage Equality EP Politics of Love -April 1
For more information: 202-682-2245 or thedccenter.org
Folger Elizabethan Theatre
201 East Capitol St., S.E.
Washington D.C. 20003

Spring highlights:
Ballets and Brawls: French Music of Court and Countryside -March 19-March 21
A Musical Banquet: Songs for Lute, Voice and Viol -April 9-April 11
For more information: 202-544-7077 or folger.edu
GMU Center For The Arts
4373 Mason Pond Dr.
Fairfax, VA 22030

Spring highlights:
Schleswig-Holstein Festival Orchestra with Lang Lang -April 3
GMU Percussion Ensemble Concert -April 6
GMU Chamber Orchestra -April 13
Academy of St. Martin in the Fields -April 23-25
GMU Wind Symphony and Symphonic Band Spring Concert -April 27
Flutopia Flute Choir -May 4
For more information: 888-945-2468 or gmu.edu/cfa
Iota Restaurant & Bar
2832 Wilson Blvd
Arlington, VA 22201

Spring highlights:
Tom McBride and the Whig Party -March 19
Dead Heart Bloom with Aaron Thompson -March 20
David Ford -March 21
Amy Sullivan and the Whiskey Darlings -March 22
Justin Trawick -April 2
The U-Liners -April 3
El Ten Eleven -April 6
Caravan of Thieves -April 8
The Walkaways -April 24
Red Elvises -May 1
For more information: 703-522-8340 or iotaclubandcafe.com
Jammin' Java
227 Maple Ave. E.
Vienna, VA 22180

Spring highlights:
Steve Forbert -March 19
Dreaming of Eden + The Chuck Shaffer Picture Show -March 19
Al Petteway and Amy White -March 21
Collective Change – Haiti Benefit Concert -March 23
Jim Weiderís Project Percolator -March 24
The Hint -March 26
Sara Borges and the Broken Singles -March 26
Bill Emerson and Sweet Dixie Band -March 28
Army of Me -March 28
Pierre Bensusan -March 31
Benjy Davis Project -April 1
DC101ís Last Band Standing -April 6, April 13, April 21, April 27
Sara Watkins -April 20
Adrian Belew -April 22
Faze Electro Dance Party with Menya and Ypset and Santi -April 24
Graham Parker and the Figgs -May 1
Michelle Shocked -May 7
Boys Will Be Boys -May 8
Aqualung -May 9
Dan Navarro -May 14
Crash Test Dummies -May 16
For more information: 703-255-1566 or jamminjava.com
Kennedy Center
2700 F St. N.W.
Washington, D.C. 20566

Spring highlights:
The Washington Chorus performs Mozartís Requiem -March 26, Concert Hall
Vocal Arts Society: America Sings Festival Showcase -April 10, Concert Hall
Marietta Simpson -April 21, Concert Hall
Gospel Across America Special -April 24, Concert Hall
Escher Quartet -April 26, Concert Hall
Barbara Cookís Broadway Spotlight: Laura Benanti -April 30, Terrace
Vocal Arts Society: Christine Brewer and Craig Rutenberg -May 7, Concert Hall
Jennifer Koh and Reiko Uchida -May 9, Concert Hall
Mary Lou Williams Women in Jazz Festival -May 20-May 22, Terrace
For more information: 202-467-4600 or kennedy-center.org
Lisner Auditorium
730 21st St., N.W.
Washington, D.C. 20052

Spring highlights:
Grease: The Gay Men's Chourus of Washington presents a fully staged, all-male production of thie Broadway musical -March 19 thru March 21
Angelique Kidjo -March 27
Caetano Veloso -April 10
Rokia Traore -April 11
Time Machine -Mashina Vremeni -April 13
Music from the Crooked Road: Mountain Music of Virginia -April 16
Joe Bonamassa -April 23
Baaba Maal -April 29
The Fab Faux -May 22
For more information: 202-994-6800 or lisner.org
The Library of Congress-Thomas Jefferson Building
10 First St. S.E.
Washington, D.C. 20003

Spring highlights:
Jean-Guihen Queyras and Alexandre Tharaud -March 12
Curtis Contemporary Music Ensemble -March 15
Voces Intimae -March 26
Juilliard String Quartet -April 9
Henschel Quartet -April 14
Alexander String Quartet, Afiara String Quartet -April 16
Jack Quartet -April 30
Woodley Ensemble -May 14
Ensemble Caprice -May 28
Mahan Esfahani -May 29
For more information: 202-707-8000 or loc.gov/concerts
Lyric Opera House
140 West Mount Royal Ave.
Baltimore, Md. 21201

Spring highlights:
Norah Jones -March 30
David Gray -March 31
Angie Stone and Leela James -April 17
For more information: 410-685-5086 or lyricoperahouse.com
Merriweather Post Pavilion
10475 Little Patuxent Parkway
Columbia, MD 21044

Spring highlights:
My Morning Jacket -May 1
Sugarland -May 16
The Bamboozle Roadshow featuring All Time Low and Boys Like Girls -May 21
For more information: 800-551-SEAT or merriweathermusic.com
Music Center at Strathmore
5301 Tuckerman Lane
North Bethesda, MD 20852

Spring highlights:
The Celtic Tenors -March 12
Ari Allal -March 24
Naomi Kudo -March 25
US Royalty with DJ Will Eastman -March 26
Tom Wopat -March 28
David Garrett -March 31
E.M. Spencer -April 2
Sezen Aksu -April 4
Gato & the Palenke Music Co. -April 9
George Winston, A Solo Piano Concert -April 9
Romeo and Julia Koren -April 13
Songs of the Earth: Celebrating the 40th Anniversary of Earth Day -April 23
Patti LuPone presents ìThe Gypsy in my Soulî for Strathmoreís 2010 Spring Gala -April 24
Nancy Wilson -May 7
An Evening with Rosanne Cash and Mark OíConnor -May 8
For more information: 301-581-5100 or strathmore.org
National Philharmonic-Music Center at Strathmore
5301 Tuckerman Lane
North Bethesda, MD 20852

Spring highlights:
All Brahms -March 20, March 21
Brahms Requiem -March 27
From Mozart to Mahler -April 17, April 18
Vivaldiís Gloria -May 1
The Polish Masters and Schumann -May 22
For more information: 301-493-9283 or nationalphilharmonic.org
Ram's Head Live
20 Market Place
Baltimore, MD 21202

Spring highlights:
Charm City Devils -March 19
Mat Kearney & Ingrid Michaelson -March 20
Ben Folds -March 24
Mr. Greengenes -March 26
Julian Casablancas -March 28
The Fabulous Thunderbirds -March 31
The Big Pink with A Place To Bury Strangers -April 1
Artic Monkeys -April 7
Bone Thugs-N-Harmony -April 8
Steel Panther -April 9
Hotspur -April 10
2U: U2 tribute band -April 17
Mastodon -April 20
Jakob Dylan and Three Legs -April 22
Josh Gracin -April 23
Gogol Bordello -April 29-30
Who ís Bad: A Michael Jackson Tribute Band -May 1
Charlie Mars -May 12
Get the Led Out -May 15
For more information: 410-244-1131 or ramsheadlive.com
Ram's Head on Stage
33 West St.
Annapolis, MD 21401

Spring highlights:
Eddie from Ohio -March 19-20
The Machine Unplugged -March 20
Amos Lee -March 20
Celtic Crossroads -March 21
HAPA -March 22
Ledisi -March 27
Tower of Power -March 28
Alice Smith -March 31
Pat McGee -April 1
Rhett Miller -April 3
Keith Emerson & Greg Lake -April 5
Christopher Cross -April 10
Joan Osborne -April 11
Gary Wright -April 15
Sonny Landreth -April 16
Lalah Hathaway -April 18
Swing Out Sister -April 20
Ambrosia -April 21
Colin Hay -April 25
The Church -April 27
Mick Taylor -May 6
Sharon Jones & The Dap-Kings -May 7
Sia -May 8
Chris Botti -May 10-11
Vonda Shepard -May 12
Phil Vassar -May 14-15
Beth Nielsen Chapman -May 24
Toad the Wet Sprocket -May 29
For more information: 410-268-4545 or ramsheadonstage.com
Rock & Roll Hotel
1353 H St. N.E.
Washington, D.C. 20002

Spring highlights:
Junior League Band -March 19
Epic Dance Party with DJ Doc Rok -March 19
Garutachi with DJ Austin and DJ Ca$$idy -March 20
Bio Ritmo -March 20
Solar Powered Sun Destroyer -March 25
Shearwater, Wye Oak and Hospital Ships -March 26
Woods, Real Estate, Surf City -March 27
Japandroids, Love Is All, Tennis System -March 29
Gang Gang Dance, Highlife -March 30
Rattler -April 3
100 Monkeys -April 7
Pants Velour, Fuzzy G, The Canon Logic -April 10
ThíLegendary Shack*Shakers -April 13
Liars, Fol Chen -April 14
Trams Am, Nice Nice, Jonas Reinhardt -April 15
Mixtape -April 17
The Apples In Stereo -April 18
The Blue Line, Poor But Sexy, Drunk Tigers -April 23
Amanda Blank -April 24
Free Lobster Buffet -April 30
The Album Leaf, Sea Wolf -May 4
Imperial China -May 7
Patrick Wilson, Dovemen -May 8
Caribou, Toro Y Moi -May 10
Greg Laswell -May 24
Cobra Collective, Death by Sexy, Dead Heart Bloom -May 28
Black Dog Prowl -May 29
For more information: 202-388-ROCK or rockandrollhoteldc.com
The Birchmere
3701 Mt. Vernon Ave.
Alexandria, VA 22305

Spring highlights:
Average White Band -March 19-20
David Wilcox & Patty Larkin -March 21
Jonathan Butler -March 23
Carrie Newcomer & Peter Mayer -March 25
Jonatha Brooke & Lori McKenna -March 26
Ashford & Simpson -March 27
Anuhea & The Green -March 29
Bob Schneider -March 30
Robert Earl Keen -March 31
Keller Williams -April 2
Vivian Green -April 5
Keith Emerson & Greg Lake -April 6
Lizz Wright -April 7
Joan Osborne -April 8
Christopher Cross -April 9
Fourplay -April 12
Todd Rundgrenís Johnson -April 13
Michael McDonald -April 15
Guy Clark -April 17
Angie Stone -April 18
Swing Out Sister -April 19
The Wailiní Jennys -April 20
Colin Hay -April 23-24
Gentlemen of the Night -April 25
America: 40th Anniversary Tour -April 30, May 1
The English Beat -May 3
Kathy Mattea -May 6
Shawn Colvin -May 7
Shelby Lynne -May 11
Iris Dement -May 13
Chatham County Line -May 14
Virginia Coalition -May 15
Sweet Honey in the Rock -May 21-22
Toad the Wet Sprocket -May 27-28
Sonny Landreth & Tom Principato -May 29
Alex Bugnon -May 30
For more information: 703-549-7500 or birchmere.com
The Red & The Black
1212 H St. N.E.
Washington D.C., 20002

Spring highlights:
The Pubcrawlers -March 15
Rest Assured -March 17
Bellmer Dolls -March 19
One for the Team, The Prisms -March 21
YARN, Sgt Dunbar The Hobo Banned, Andrew Karnavas -March 25
Ravenous, FOX Japan, Caustic Casanova -March 26
Benyaro, Chris Merritt -March 28
Andalusian Dog -April 1
Shapiro, The Winter Sounds, Achtung Panda -April 4
East Coast Caravan -April 9
The Honeyguns -April 10
Lake Street Dive -April 13
Jounce -April 15
Horsehead -April 16
Deleon -April 17
For more information: 202-399-3201 or redandblackbar.com
The State Theatre
220 N. Washington St.
Falls Church, VA 22046

Spring highlights:
The Legwarmers -March 19-20
Tower of Power -March 26
Divas of Pop Dance Party -March 27
Rebirth Brass Band -March 31
The Soft Parade: The most authentic tribute to the Doors-April 2
The Legendary Rhythm and Blues Revue -April 3
Easy Star All-Stars -April 4
Anonymous -April 8
Cherry Poppin Daddies -April 15
Jimmy Thackery & The Drivers -April 18
Cowboy Junkies -April 23
The Machine -April 24
The Church -April 25, April 27
Taj Mahal Trio -May 1
Sematic and Charm City Devils -May 7
Donna The Buffalo -May 14
For more information: 703-237-0300 or thestatetheatre.com
Verizon Center
601 F St. N.W.
Washington, D.C. 20004

Spring highlights:
Alicia Keys -March 25
Bon Jovi with Dashboard Confessional -March 29
Nickelback -April 13
For more information: 202-628-3200 or verizoncenter.com
Warner Theatre
513 13th St., N.W.
Washington, D.C. 20004

Spring Lineup:
Norah Jones -April 2
Trans-Siberian Orchestra -April 11
Widespread Panic -April 20-21
Elvis Costello & The Sugarcanes -April 22
Mark Knopfler -May 2
For more information: 202-397-SEAT or warnertheatre.com
9:30 Club
815 V St., N.W.
Washington, D.C. 20001

Spring highlights:
Anvil w/Misstallica -March 20
The Dan Band -March 27
Wiz Khalifa -March 28
Nada Surf -April 2
Wale & KíNaan -April 4
Black Rebel Motorcycle Club -April 5
The Temper Tramp and Florence & The Machine -April 6
King Sunny Ade -April 7
Mayhem -April 7
Ted Leo and the Pharmacists -April 8
NEEDTOBREATHE w/Will Hoge & Matt Hires -April 9
US Air Guitar -April 10
Pick Up The Phone Tour featuring Blue October -April 11
George Clinton and PFunk -April 12
Badfish -April 14
Martin Sexon -April 16
Jedi Mind Tricks -April 17
Kidz In The Hall -April 18
The Disco Biscuits -April 20
Rock Bottom Remainders -April 21
Jovanotti -April 22
Jakob Dylan -April 23
AP Tour: Never Shout Never, Hey Monday, The Cab, Every Avenue, The Summer Set -April 25
Ozomatli -April 28
Motion City Soundtrack -April 28
Kaki King -April 29
Citizen Cope -April 30, May 1
Shout Out Louds -May 2
Sia -May 4
Corinne Bailey Rae -May 13
Dr. Dog w/ Deer Tick -May 14
For more information: 202-265-0930 or 930.com
Madonna announces 'Celebration' world tour
D.C. stop planned for Sept. 2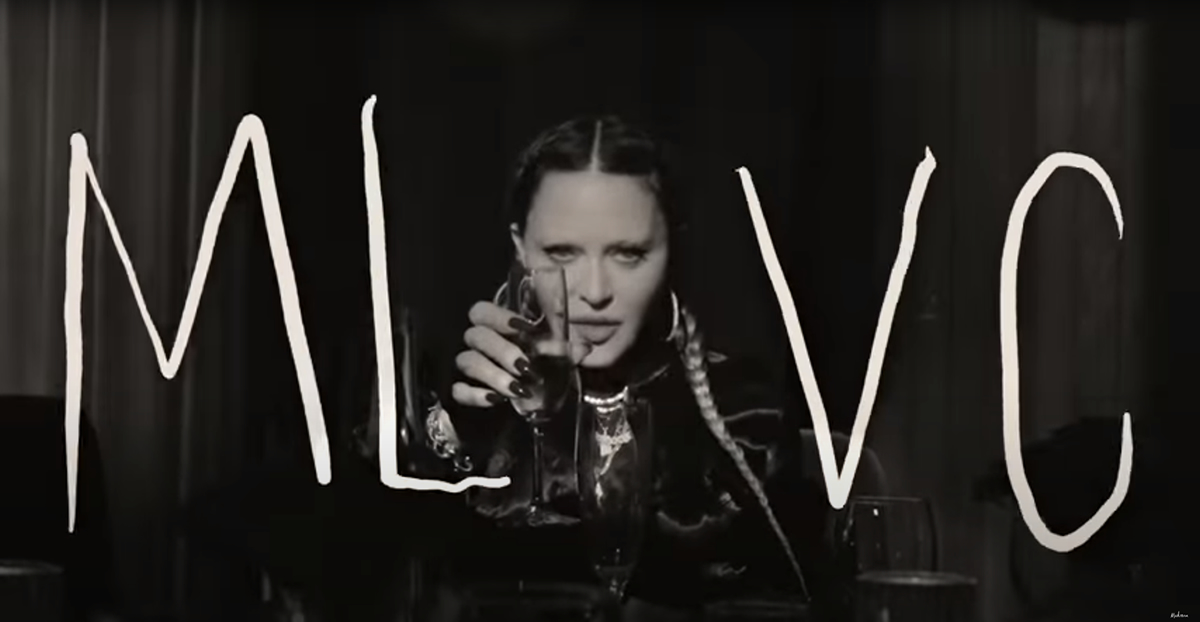 Madonna announced a new world tour on Tuesday via video parody of her 1991 "Truth or Dare" in which friend Amy Schumer dares the pop superstar to go on tour and perform her greatest hits. Madonna accepts the challenge.
The NSFW video features Judd Apatow, Jack Black, Diplo, Lil Wayne, Bob the Drag Queen, and Schumer, among others.
The 35-city tour kicks off on July 15 in Vancouver, BC with stops around the country, including Sept. 2 in D.C. The tour also heads to Europe, starting with the O2 Arena in London on Oct. 14 and ending in Amsterdam on Dec. 1. The tour is produced by Live Nation. Bob the Drag Queen was announced as special guest on all dates.
"I am excited to explore as many songs as possible in hopes to give my fans the show they have been waiting for," Madonna said in a statement. She said the tour will feature 40 years of her greatest hits, something she has resisted in the past, while also paying tribute to the role New York City played in launching her career.
Madonna is the latest in a string of '80s icons to hit the road in 2023 after three years of COVID cancellations. Janet Jackson announced her "Together Again Tour," which kicks off in April and stops in Baltimore on May 13 and Jiffy Lube Live in Bristow, Va., on May 6; Bruce Springsteen's tour kicks off next month with a March 27 stop in D.C.; and Billy Joel and Stevie Nicks last week announced a joint tour stop in Baltimore on Oct. 7. 
The 2023 Celebration tour North American dates:
July 15 – Vancouver, BC @ Rogers Arena
July 18 – Seattle, WA @ Climate Pledge Arena
July 22 – Phoenix, AZ @ Footprint Center
July 25 – Denver, CO @ Ball Arena
July 27 – Tulsa, OK @ BOK Center
July 30 – St. Paul, MN @ Xcel Energy Center
August 2 – Cleveland, OH @ Rocket Mortgage Fieldhouse
August 5 – Detroit, MI @ Little Caesars Arena
August 7 – Pittsburgh, PA @ PPG Paints Arena
August 9 – Chicago, IL @ United Center
August 13 – Toronto, ON @ Scotiabank Arena
August 19 – Montreal, QC @ Centre Bell
August 23 – New York, NY @ Madison Square Garden
August 24 – New York, NY @ Madison Square Garden
August 30 – Boston, MA @ TD Garden
Sept. 2 – Washington, DC @ Capital One Arena
Sept. 5 – Atlanta, GA @ State Farm Arena
Sept. 7 – Tampa, FL @ Amalie Arena
Sept. 9 – Miami, FL @ Miami-Dade Arena
Sept. 13 – Houston, TX @ Toyota Center
Sept. 18 – Dallas, TX @ American Airlines Center
Sept. 21 – Austin, TX @ Moody Center ATX
Sept. 27 – Los Angeles, CA @ Crypto.com Arena
Oct. 4 – San Francisco, CA @ Chase Center
Oct. 7 – Las Vegas, NV @ T-Mobile Arena
European Dates:
Oct. 14 – London, UK @ The O2
Oct. 21 – Antwerp, BE @ Sportpaleis
Oct. 25 – Copenhagen, DK @ Royal Arena
Oct. 28 – Stockholm, SE @ Tele2
Nov. 1 – Barcelona, ES @ Palau Sant Jordi
Nov. 6 – Lisbon, PT @ Altice Arena
Nov. 12 – Paris, FR @ Accor Arena
Nov. 13 – Paris, FR @ Accor Arena
Nov. 15 – Cologne, DE @ Lanxess Arena
Nov. 23 – Milan, IT @ Mediolanum Forum
Nov. 28 – Berlin, DE @ Mercedes-Benz Arena
Dec. 1 – Amsterdam, NL @ Ziggo Dome
New opera chronicles beauty and power of trans liberation
Don't miss 'What the Spirits Show' at Washington National Opera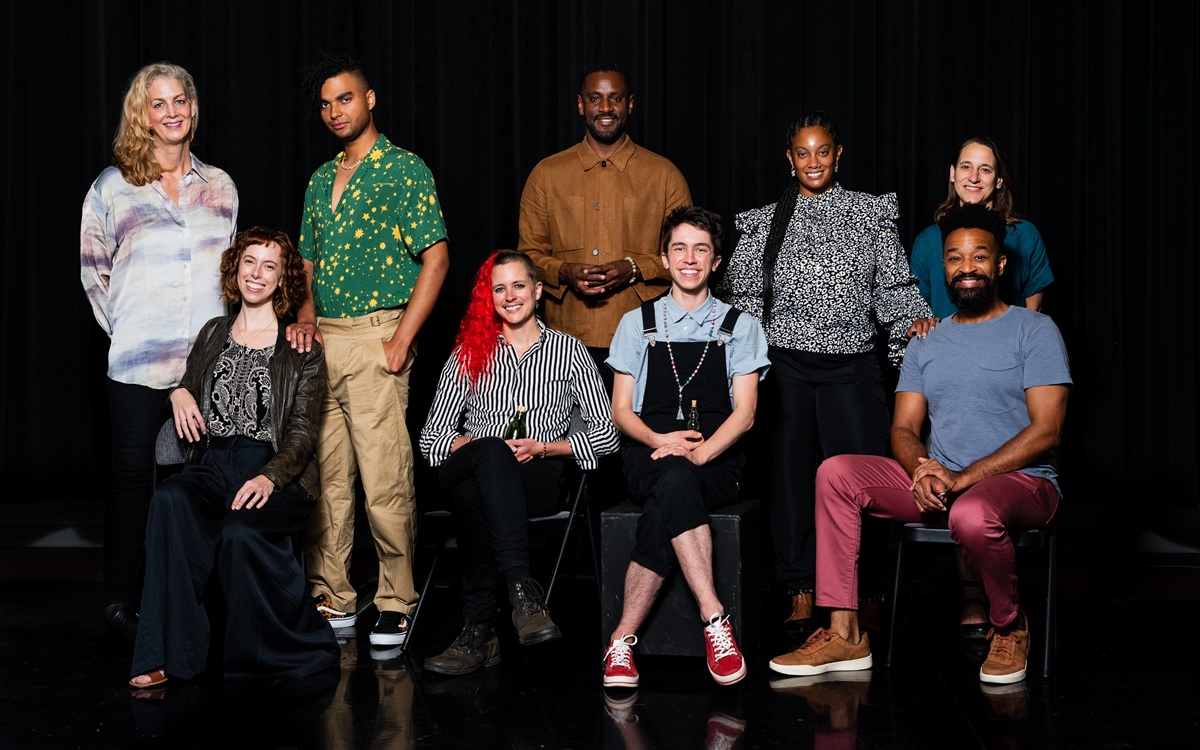 The value of the support of family. The oppression of trans identity. The euphoria and spiritual power of trans liberation. These themes and more are woven into a poignant new opera, "What the Spirits Show," by composer-librettist team Silen Wellington and Walken Schweigert.
Their collaboration is the product of the Washington National Opera's American Opera Initiative (AOI). Now celebrating its 10th season, AOI pairs talented creatives to develop a short, one-act opera, performed by WNO's Cafritz Young Artists. Along the way, the creative teams receive invaluable mentorship from some of the best in the business.
This year's AOI performance takes place on January 21, 2023 at the Terrace Theater of the Kennedy Center. Also on the program are Oshun, with music by B.E. Boykin, and libretto by Jarrod Lee—a journey of sacrifice, self-love and redemption displayed in the face of those who would deny it. And Bubbie and the Demon, with music by Jens Ibsen and libretto by Cecelia Raker—a mashup of opera and heavy metal, which finds that Bubbie has filled the void of Covid isolation by solving as many word searches and crosswords as possible, but accidentally summoned a demon.
The Washington Blade caught up with librettist Walken Schweigert and composer Silen Wellington, the co-creators of What the Spirits Show, to learn more about this short opera and its powerful themes.
BLADE: Congratulations on creating the original work, "What the Spirits Show." Can you share more about the opera's plot and musical style?
WALKEN SCHWEIGERT: It's an opera about trans liberation, but also about friendship and the support of family. There are four characters: the protagonist, named Calamus, is a shape-shifting youth who takes a magical elixir to be themselves. Their shape-shifting is an allegory for transness. When you first meet Calamus, they have already been taking this medicine, so you meet Calamus in the fullness of themself. But then this politician enters the scene and he outlaws the elixir, claiming that it's immoral. But the beautiful thing is that Calamus' mother stands up for them, and because of that they both get thrown in jail. Since Calamus has stopped taking the elixir, they basically begin detransitioning. But then their friend, Sylvan, is able to sneak in some elixir to Calamus. And the strength and the power of Calamus coming back to themself is so powerful that it destroys the jail and traps the politician under the rubble, and Calamus and their mother are able to escape. It's a moment of joy, it's a moment of euphoria, it's a moment of self-reclamation.
SILEN WELLINGTON: The characters themselves each have their own musical language. And musically, each scene is its own world. The first scene is all about Calamus and their shape-shifting. The music is very whimsical, beautiful and romantic. The second scene is all about the politician. His music is much more circus-like; almost like a lopsided march. In the third scene, when Calamus and Aurora are in the prison, the music is a little bit more restricted, but it still hearkens back to some of that fantastical and musical language from the opening scene. The fourth scene is really where it all comes together. Sylvan comes and helps Calamus break out of jail, so the music is more driving and rock-influenced, because in Walken's words, Sylvan is Calamus's "anarcho-punk friend." And then finally, once Calamus returns to their power, we return to the fantastical music at the beginning.
BLADE: Can you share why you wanted to write this opera? Have its themes affected you personally?
WELLINGTON: I wouldn't write this opera if it didn't affect me personally. That could probably be my artist statement! It's the subtext of why I make art. I write about things that personally affect me and I always have.
In my own journey to figuring out that I was trans and nonbinary, it took me a while to find self-acceptance and then find self-love. I wanted to write something that gave space for that love. I knew I was queer from a pretty young age, but I didn't realize being transgender was an option. As a result, I had this unnamable sadness in me that made most things in my life feel wrong, and I spent most of my teenage years battling suicidality and depression because I couldn't see a future for myself.
I was 19 when I first met nonbinary adults, and that really started to turn things around for me. It sparked a journey of self-discovery. I feel like now I'm in a place of self-love and acceptance, trying to find words to express how spiritual and divine I find the experience of being trans to be.
The first time I read Walken's libretto, I remember feeling this swell of emotion and recognition thinking, "I've been trying to find words for this all my life. And wow, now I get to say it with the music!"
SCHWEIGERT: When I first started making art, a lot of it was trauma porn, because of how I was raised in a religiously restrictive mindset. But now, I try to explore what gifts being trans has bestowed and bring those to light. I'm also interested in exploring why are we such a threat? Why are people so afraid of us? And I think it's because we actually have something really powerful. There's actual spiritual value and knowledge that comes from being trans.
BLADE: Why is this opera important now?
SCHWEIGERT: This opera was very much directly inspired by a letter the governor of Texas wrote last year to the Texas' Department of Family and Protective Services re-interpreting the law to include trans affirming care under the definition of child abuse. Governor Abbott was trying to separate trans kids from their supportive parents. It made me think of how much it would have meant to me to have supportive parents, and then to have that be taken away, stolen by the state, was heart wrenching to imagine. I think of the relationship that I have with my parents now and imagine the pain that would be caused to them if I were young and they were being forced to separate from me.
In this opera, there is a scene of Calamus and their mother Aurora in the jail, and they're singing this song together, but they're in separate cells and they can't hear each other. Especially in that scene, I really wanted Aurora, Calamus's mother, to say all of the things that I wish my parents had said to me when I was a teenager and coming out: "…my dear Calamus, I have to trust you know yourself better than I ever could. I love you more than I could ever say. And as long as I hold breath, I will not let them tear you away from yourself."
It's a powerful moment for me. My parents are Catholic and that was at the root of a lot of their own internalized and externalized transphobia. But now my dad is part of a group at his church that is drafting a statement of trans-inclusion. He wanted to contribute, hey, God actually doesn't think that trans people are abominations, and also that there's spiritual knowledge and spiritual value that trans people bring by nature of being trans.
WELLINGTON: Beyond the gender and celebratory spiritual themes of the opera, this project has really given me space to process some of the hatred that's been surrounding and sometimes feeling like it's narrowing in on my world; the national uptick in LGBTQ+ hatred and anti-trans hatred specifically has gotten local and sometimes really personal over the last couple of years. Outside of music, I work in suicide prevention for LGBTQ+ youth. I've been I've been feeling the ripples of this hatred, both big and small on my community and especially on the trans teens that I that I work with. When advocating, I feel like I have to make sense of this hatred or try to bend and twist myself into something palatable to reach for the right words that will convince someone of our humanity. But in the artistic world, we take a different approach, one that leans into this divinity of our authenticity. Art helps us lean into the healing that I had been craving to reconnect with my own resilience.
Janet Jackson announces new music, tour
Baltimore show slated for May 13 with Ludacris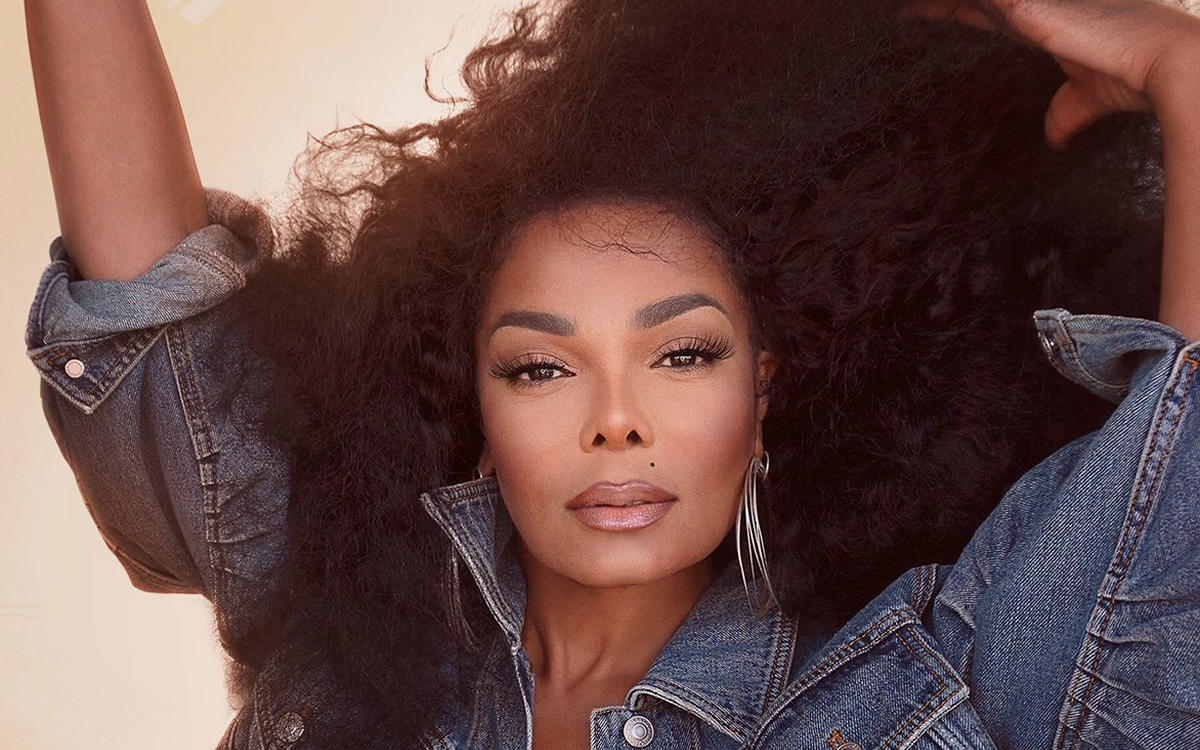 Music icon Janet Jackson announced a new tour on Monday morning in a live Instagram video.
The "Together Again" tour kicks off April 14 in Florida with at least 33 dates announced so far, including May 13 in Baltimore. There's no D.C. date as of Monday morning.
Jackson confirmed that she will debut new music in conjunction with the tour but didn't specify if that means a full new album or when it might debut. She added that she would be joined by Ludacris on the tour.
Tickets are on sale Friday via Live Nation; pre-sale begins 11 a.m. Tuesday at ticketmaster.com.
Jackson canceled her previous tour, 2020's "Black Diamond" due to the pandemic. She is expected to pay tribute to the 25th anniversary of her #1 album "Velvet Rope" during the new show.
Visit janetjackson.com for the full schedule.