Pelosi expects House vote on ENDA 'soon'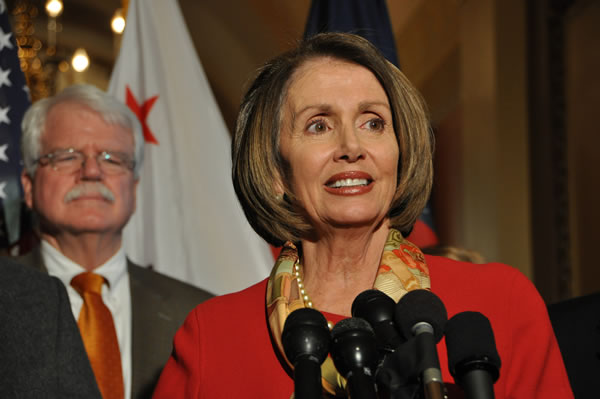 House Speaker Nancy Pelosi said Thursday she thinks a floor vote on the Employment Non-Discrimination Act will happen "soon" and the committee of jurisdiction is working hard to have a strong bill.
Asked by DC Agenda during her weekly press conference what's preventing the bill from coming to the House floor as well as when she expects a vote, Pelosi said the House Education & Labor Committee is working hard to "have the strongest possible bill" and she believes a floor vote "will be soon."
She added that she and House Majority Leader Steny Hoyer have agreed that ENDA will come to the floor as soon as the House Education & Labor Committee is ready to report out the legislation.
The legislation, sponsored by gay Rep. Barney Frank (D-Mass.), would bar discrimination in the workplace for LGBT people. The bill is pending before the House Education & Labor Committee and has 199 co-sponsors.
LGBT advocates have been pushing Pelosi to bring ENDA to a House floor vote. Longtime activist Cleve Jones, in conjunction with the Courage Campaign and GetEqual.org, wrote an open letter to the speaker last month calling on her to bring the measure to a vote immediately.
Supporters of ENDA were also arrested in Pelosi's offices in D.C. and San Francisco last month after they staged sit-in protests to draw more attention to the measure.
DC Agenda: Madame Speaker, I have a question for you on the Employment Non-Discrimination Act. A number of gay rights advocates are urging you to bring this legislation to the floor for a vote. What's preventing this bill from moving to a floor vote? And at what time do you expect on vote on this measure?
Pelosi: The committee of jurisdiction, the Education & Labor Committee is working very hard to have the strongest possible bill and vote when we come to the floor. I believe that it will be soon, and as soon as they are ready, Leader Hoyer and I agreed that it will come to the floor. So, I think it will be pretty soon.
I think we had a big breakthrough on the hate crimes bill that this Congress declared itself against discrimination and we believe that that should be declared again in terms of discrimination in employment.
National Gay & Lesbian Chamber of Commerce Certifies Brown, Naff, Pitts Omnimedia, Inc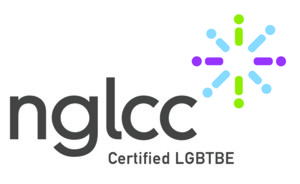 Washington, D.C. — Brown, Naff, Pitts Omnimedia, Inc, the parent company of the Washington Blade and Azer Creative, announced today it has been certified by the National Gay and Lesbian Chamber of Commerce (NGLCC) as an LGBT Business Enterprise. The NGLCC supports and advocates for diversity and inclusion for LGBT-owned businesses. With this certification the Blade's parent company joins more than 510 business and 134 corporate partners of the NGLCC.
Brown, Naff, Pitts Omnimedia, Inc. owns and operates the Washington Blade, the oldest and most acclaimed LGBT newspaper in the country. In 2012, the company launched Azer Creative, a full-service design firm. The company employs more than a dozen full-time LGBT staff.
"We are excited to become one of the 500 LGBT businesses across the country certified by NGLCC," said Lynne Brown, the Blade's publisher and a co-owner of the company. "The LGBT community has been part of our company from the beginning and we look forward to continue that for many years to come."
The Washington Blade was founded in 1969 and is known as the "newspaper of record" for the LGBT community both locally and nationally. Visit washingtonblade.com for more information. Azer Creative is a full-service graphic design firm based in Washington, D.C. Visit azercreative.com for more information. 
Vote now for the 2013 Best of Gay DC!
Choose in dozens of categories among hundreds of nominees, and make your voice heard!
Nominate the 'Best of Gay D.C.' now!
Dozens of categories cover all the best for LGBT Washington. Who deserves the prize this year?