National news in brief
Baldwin separates from longtime partner & more

Baldwin separates from longtime partner
WASHINGTON — The only out lesbian in Congress has separated from her domestic partner of 15 years.
Rep. Tammy Baldwin (D-Wis.) and her former partner, Lauren Azar, ended their relationship and are terminating their registered domestic partnership in Wisconsin, according to a statement issued last week from Baldwin's office.
According to the Associated Press, Baldwin and Azar were among the first same-sex couples in Wisconsin to sign up for the state's domestic partnership registry when it was established last year.
Azar is a member of the Wisconsin Public Service Commission, which regulates the state's utilities. She was appointed to the position by Gov. Jim Doyle (D) in 2007.
The statement from Baldwin's office says neither Baldwin nor Azar would comment further on the separation.
Obama issues Pride proclamation
WASHINGTON — President Obama has issued a proclamation recognizing June as Pride month and commending LGBT people for their "immeasurable contributions" to the country.
"This month, as we recognize the immeasurable contributions of LGBT Americans, we renew our commitment to the struggle for equal rights for LGBT Americans and to ending prejudice and injustice wherever it exists," Obama says in the proclamation.
Obama notes that LGBT people "have enriched and strengthened the fabric of our national life" and "have achieved success and prominence in every discipline."
"They are our mothers and fathers, our sons and daughters, and our friends and neighbors," Obama says. "Across my administration, openly LGBT employees are serving at every level."
Obama also cites his administration's accomplishments in advancing LGBT rights, including last year's passage of hate crimes legislation and a recent presidential moratorium mandating hospital visitation rights for same-sex couples.
The president also notes that same-sex couples should have "the same rights and responsibilities afforded to any married couple" and reiterates his call to repeal the Defense of Marriage Act.
The proclamation is the second that Obama has issued during his administration commemorating June as Pride month. He issued a similar proclamation in 2009 during the first year of his presidency.
Miss. board denies staging 'sham' prom for lesbian
JACKSON, Miss. — A rural Mississippi school district that was sued by a lesbian student who wanted to bring a same-sex date to the high school prom is denying accusations it routed her to a "sham prom" at a country club while most of her schoolmates partied elsewhere.
The Associated Press reported that Itawamba County School District addressed the claims made by the American Civil Liberties Union on behalf of Constance McMillen in papers filed May 21 with the U.S. District Court in Aberdeen.
It's been two months since McMillen attended a prom at the Fulton Country Club that drew fewer than 10 other students from Itawamba Agricultural High School. Most of her classmates attended a separate event at the nearby Evergreen Community Center, to which McMillen was not invited, and later posted pictures from the dance on the Internet.
At the time, McMillen had already sued the district over its policy banning same-sex prom dates and for canceling an April 2 school-sponsored prom after the teenager pressed to bring her girlfriend to the event and wear a tuxedo.
U.S. District Judge Glen Davidson ruled in March that the district had violated McMillen's rights, but he didn't force the district to reinstate the prom. District officials had told the judge that McMillen was free to attend a parent-sponsored prom.
School District Superintendent Teresa McNeece and Attorney Michele Floyd have said little publicly about the issue despite numerous calls seeking comment. McMillen transferred to a school in Jackson, and was scheduled to graduate June 2.
The ACLU alleged that McNeece and Floyd attended a meeting March 29 with parent organizers, where the decision was made to hold separate proms. In court documents, the school district said McNeece and Floyd did attend a meeting, but officials "deny that the parents decided instead to hold two proms, one for the plaintiff and one for her classmates."
"Don't Say Gay" student leader says school stopping run for student leadership
Jack Petocz organized a state-wide student protest against Florida's "Don't Say Gay" bill & annoyed administrators suspended him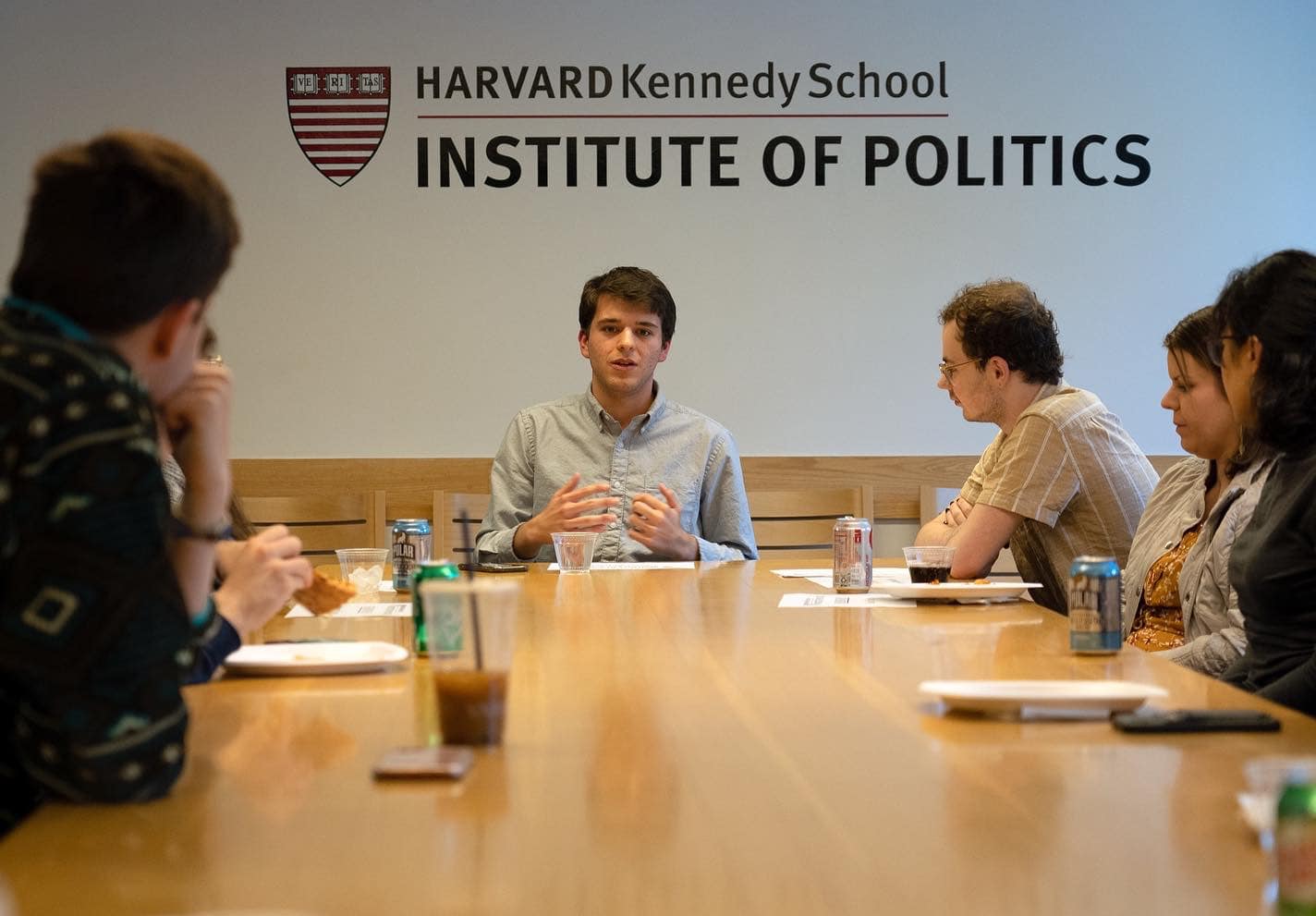 Jack Petocz, a Flagler Palm Coast High School junior, organized a state-wide student protest against Florida's "Don't Say Gay" bill this past March, and at his school, annoyed administrators suspended him.
On Tuesday, Petocz said that the school's disciplinary action is now preventing him from running for senior class president.
"When I returned, the administration assured me that no further disciplinary action would be taken. A month later, they broke this verbal agreement and placed a level 3 referral on my record. Now, due to this high level of discipline, I am being prevented from running for senior class president. I am continuing to be punished for standing up for my identity and against widespread hatred."
The suspension over the student walkout became a viral moment that propelled the 17-year-old into the national spotlight and into the national discourse over a spate of harsh laws targeting the LGBTQ+ community.
17-year-old Cameron Driggers, a student LGBTQ+ activist-organizer of the group Recall Flagler County School Board and co-leader of the walk-out, his friend's suspension inspired him to create a petition on Change.org to pressure Flagler Palm Coast High School Principal Greg Schwartz to rescind his seemingly arbitrary decision to suspend Petocz.
One protest at the school over its suspension of Petocz brought together a grizzled and proud Out gay U.S. Marine Corps veteran accompanied by his fellow vets, who alongside with Driggers and the other young adolescent activists protested in a rally in front of the school at the same time Petocz and his father were inside meeting with Flagler Palm Coast High School Principal Greg Schwartz, hoping to get him to rescind his seemingly arbitrary decision to suspend Petocz.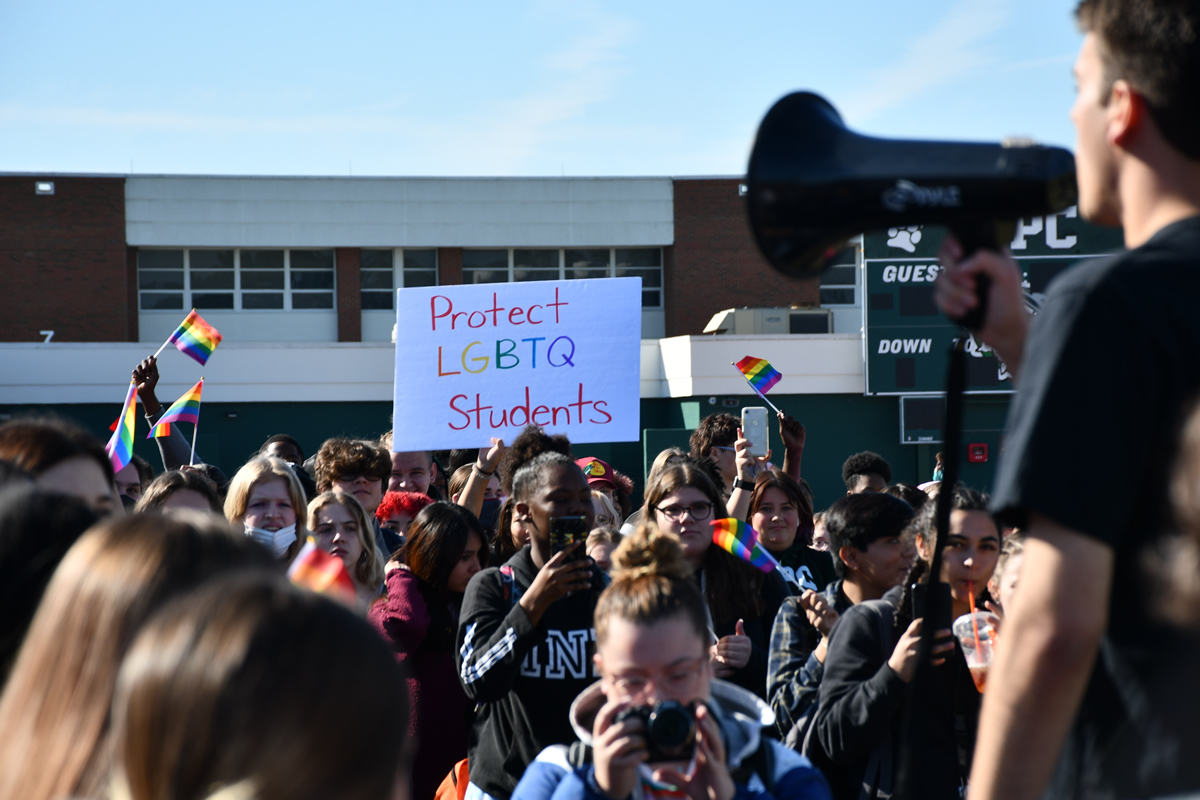 Later on during the day Driggers posted to the Change.org petition the news that Principal Schwartz had backed off.
"Recall FCSB is pleased to announce that Jack's suspension has ended and he is back on-campus. We are grateful for the thousands of people around the globe that shared, tweeted and protested in support of Jack, the organizer behind the state-wide Don't Say Gay Walkout. Over 7500 signatures were collected on a condemnation of Principal Greg Schwartz' conduct last Thursday. With Jack back on campus, Recall FCSB will continue to empower student leaders in and out of school," Driggers wrote.
Principal Schwartz also committed to removing the 'disciplinary action' from Petocz's school record.
On Tuesday, Petocz announced that Principal Schwartz and other school officials are barring him from running for an elected student office.
My name is Jack Petocz. I am the high school junior who led walkouts in opposition to the "Don't Say Gay" bill and was suspended for passing out pride flags. Now, I'm being prevented from running for senior class president. No matter what, I won't stop fighting for my community. pic.twitter.com/5lG6EYIXo2

— Jack Petocz (@Jack_Petocz) May 17, 2022
In response to the news, PEN America issued the following statement from Jonathan Friedman, director of the Free Expression and Education program:
"By going back on their word and imposing a red mark on Jack Petocz's disciplinary record, the Flagler Palm Coast High School administration appears bent on retaliating against him for organizing the walkout against the 'Don't Say Gay' bill. This is unconscionable. Jack exercised his right to protest as a citizen, and he led the walkout with the school's approval. No student ought to be intimidated or punished by school authorities for their political speech, and the school already told him he would not be disciplined. This is especially troubling alongside news of other efforts to censor or intimidate students raising their voices for LGBTQ+ rights across Florida. The leaders of Flagler Palm Coast High School should remove this infraction from his record so that he can run for class president just like any other student."
On Twitter, Petocz urged people to contact his school to get officials to reverse this latest decision.
If you want to help me fight, click the link below to send an email to administrators and the superintendent of my district. It's ridiculous queer kids have to be punished while fighting for our rights. https://t.co/oBOKZDLavb

— Jack Petocz (@Jack_Petocz) May 17, 2022
History making win- Out Lesbian could be Oregon's next governor
"This will be a three-way race for the highest office in our state, and this will be an election unlike anything any of us have ever seen"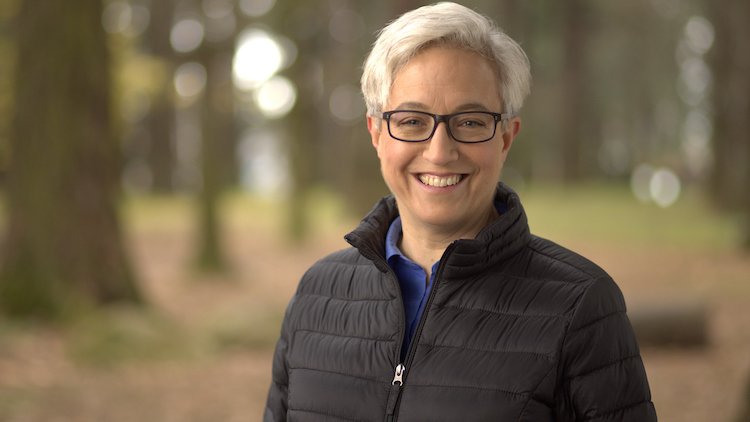 The Democratic gubernatorial primary Tuesday win by Oregon Speaker of the House Tina Kotek, who had announced her run for the governor's seat to replace incumbent Democratic Governor Kate Brown, who is term limited last September 1st, 2021, positions her to become the first Out Lesbian governor in the nation should she win the general election in November.
Kotek's win comes during an uptick in the elections nationwide as more candidates running for office identify as LGBTQ". More than 600 LGBTQ candidates are on ballots this year, according to the LGBTQ Victory Fund.
According to the Victory Fund, at least 101 people ran or are running for the U.S. Senate or U.S. House – with 96 still actively running as of February 21, 2022. That marks a 16.1 percent increase in LGBTQ Congressional candidates compared to the 2020 election cycle, when 87 people ran.
Speaking to her supporters after it became clear she had won over Oregon Treasurer Tobias Read, who was polling second among Oregonian progressives, "This will be a three-way race for the highest office in our state, and this will be an election unlike anything any of us have ever seen," Kotek said.
Republican state legislator Christine Drazan along with an independent candidate, Betsy Johnson are slated to be on the November ballot.
Last Fall when she announced her candidacy, she said, "I am running for Governor because I know that, together, we can reckon with the legacies of injustice and inequality to build a great future for Oregon." She also noted, "Oregonians are living through a devastating pandemic, the intensifying impacts of climate change, and the economic disruptions that leave too many behind. We must get past the politics of division and focus on making real, meaningful progress for families across our state."
"A victory for Tina would shatter a lavender ceiling and be a milestone moment in LGBTQ political history, yet she is running not to make history, but because there are few people as prepared and qualified to serve as Oregon's governor," said Mayor Annise Parker, President & CEO of LGBTQ Victory Fund. "Under Tina's leadership, Oregon has led in passing legislation to improve roads and education, raise the minimum wage and ensure all residents are treated fairly and equally. As governor, Tina will make Oregon a role model for the nation."
U.S. demands more access to Brittney Griner in Russia
Out WNBA star detained in Moscow in February
U.S. Ambassador to Russia John Sullivan on Tuesday said Russian officials have denied consular visits to detained WNBA star Brittney Griner three times this month.
"For the third time in a month, Russian authorities have denied an embassy visit to detained U.S. citizen Brittney Griner," said Sullivan in a statement the U.S. Embassy in Moscow posted to its Twitter account. "This is unacceptable. We call on @mfa_russia (Russia's Foreign Affairs Ministry) to provide timely consular access, in line with Russia's international and bilateral obligations."
#AMBSullivan:  For the third time in a month, Russian authorities have denied an Embassy visit to detained U.S. citizen Brittney Griner. This is unacceptable. We call on @mfa_russia to provide timely consular access, in line with Russia's intl & bilateral obligations.

— Посольство США в РФ/ U.S. Embassy Russia (@USEmbRu) May 17, 2022
Griner — a center for the Phoenix Mercury and a two-time Olympic gold medalist who is a lesbian and married to her wife — was taken into custody at Moscow's Sheremetyevo Airport in February. Russian officials said customs inspectors found hashish oil in her luggage.
The State Department earlier this month determined Russia "wrongfully detained" Griner.
A Russian court on May 13 extended her detention for another month. The Women's National Basketball Players Association, a union that represents WNBA players, has endorsed a Change.org petition that urges the Biden administration to "prioritize" Griner's release.
State Department spokesperson Ned Price on Tuesday told reporters during his daily press briefing that a consular official "was able to speak with" Griner "on the margins of her court proceedings" on May 13.
"That consular official came away with the impression that Brittney Griner is doing as well as might be expected under conditions that can only be described as exceedingly difficult," said Price.
"But sporadic contact is not satisfactory," he added. "It also may not be consistent with the Vienna Convention, to which Russia has subscribed. That is why we continue to urge the Russian government to allow consistent, timely consular access to all U.S. citizens detained in Russia, in line with those very legal obligations, and to allow us to provide consular services for U.S. citizens detained in Russia."
Price on Tuesday also said Secretary of State Antony Blinken "had an opportunity in recent days to speak with" Griner's wife.
Blinken spoke with her on May 14.
"He conveyed once again the priority we attach to seeing the release of all Americans around the world, including Brittney Griner in the case of Russia, Paul Whelan in the case of Russia — those are Americans who we consider to be wrongfully detained," said Price.