House members say AIDS drug program in crisis
Frank, Baldwin sign petition to Obama warning of AIDS deaths

U.S. Reps. Barney Frank (D-Mass.) and Tammy Baldwin (D-Wis.) have joined 76 of their House colleagues to sign a petition to President Obama calling for $126 million in emergency funds for the federal AIDS Drug Assistance Program.
The petition, dated May 19, says the emergency supplemental funds are needed to reverse a growing trend among states to put in place waiting lists for the mostly uninsured patients that rely on ADAP to provide their life-saving AIDS drugs.
"It's abundantly clear that without emergency action, the ability for ADAP programs to provide a safety net for low income and underinsured Americans with HIV/AIDS will be seriously damaged," says the petition.
Carl Schmid, deputy executive director of the AIDS Institute, a national AIDS advocacy group, said a coalition of AIDS groups has urged the White House and Congress to boost the federal funding allocation for ADAP for more than a year.
"The ADAP problem is getting worse and worse," he said. "We're very concerned that the administration and Democratic leaders in Congress are not responding."
Schmid and officials with other AIDS groups have said the health care reform legislation that Congress approved earlier this year is expected to lessen the need for ADAP. The reform measure will provide health insurance coverage for millions of Americans, including people with HIV and AIDS, who currently can't afford it.
The new insurance system will include prescription drug plans that cover the expensive anti-retroviral drugs that have been credited with preventing people with HIV from progressing to full blown AIDS.
But AIDS group officials note that the new program won't go into full effect until 2014, and more than 1,000 people with HIV who can't afford the drugs are on ADAP waiting lists in at least 11 states.
That number is expected to increase significantly if Congress doesn't approve an emergency supplemental funding of $126 million for ADAP this year and another increase of $370 million for fiscal year 2011, according to officials with state AIDS offices.
Congress created ADAP in 1987 as part of the sweeping Ryan White AIDS Care Act. It was intended to provide free or low-cost drugs to people with HIV who have limited financial resources and lack health insurance.
The program is structured so that each state and U.S. territory operates an independent ADAP, with the option of supplementing the program with state funds. Most states have added differing amounts of their own funds to the program.
According to the National Alliance of State & Territorial AIDS Directors, Congress appropriated 72 percent of the total ADAP expenditures in 2000. But by 2009, the federal share of ADAP funding dropped to 51 percent, with state budgets and discounts offered by drug companies picking up the balance.
NASTAD said the decline in the federal share of the funding did not occur due to a reduction in federal funds; federal funds for the program continued to rise at a modest pace. The percentage of federal funds declined because the number of new people enrolling in state ADAP programs increased dramatically over the past decade, in part because the effectiveness of the drugs has kept more people with HIV alive.
Additionally, in recent years, the economic recession has resulted in the loss of jobs along with the loss of health insurance coverage for large numbers of Americans with HIV, AIDS group officials have said.
At the same time, the recession has resulted in a dramatic drop in tax revenue for states, forcing most states to put in place large budget cuts. The cuts have hit state health departments, including state funding for ADAP.
The federal government's failure to increase its share of ADAP funding to cover the large increase in people with HIV enrolling in the program at the same time that states have slashed their ADAP budgets has been the catalyst for a spike in ADAP waiting lists in a growing number of states.
In one case, AIDS activists have said South Carolina sharply cut its ADAP budget, threatening to prevent hundreds of people with HIV in need of AIDS drugs from receiving them. The cuts could lead to the death of people with HIV who might otherwise remain healthy if they had access to the medication.
Earlier this year, a heated dispute surfaced between NASTAD and the AIDS Healthcare Foundation, a national AIDS advocacy group based in Los Angeles, over whether calls for Congress to appropriate more money for ADAP should be linked to demands that pharmaceutical companies provide greater discounts to ADAP for the purchase of expensive AIDS drugs.
Both groups favor an increase in federal funds for ADAP, and both have said they support efforts to negotiate greater price discounts from drug companies for state programs.
But unlike the AIDS Healthcare Foundation, NASTAD and its allies favor lobbying Congress for increased ADAP funds on a separate track from efforts to secure greater price reductions from the drug companies.
Julie Scofield, NASTAD's executive director, has argued that a coalition of state programs and various AIDS advocacy groups have succeeded in securing significant drug discounts from major pharmaceutical companies.
In a statement sent by e-mail in March to more than 1,000 groups and activists, AIDS Healthcare Foundation officials said federal intervention alone is not sufficient to curtail the ever-accelerating cost of ADAP spending on drugs.
"The undeniable driver of costs in ADAPs is the costs of the medications that are purchased," says the statement.
It noted California's ADAP, in which spending for AIDS drugs increased by 165 percent since 2000, while the number of patients served increased by 49 percent.
"This is equivalent to a 77 percent increase in per patient cost of AIDS drugs," says the statement. "Even with 'price freezes' and rebates, the costs of the pharmaceuticals will continue to rise to a level that will bankrupt states, and force major programmatic concessions in eligibility and formulary."
Among other things, AIDS Healthcare Foundation proposed that for every dollar of federal funds allocated for ADAP, pharmaceutical firms should be required to "contribute two dollars in additional rebate or price cuts."
As of earlier this week, neither Congress nor the White House had moved forward any of the proposals for supplementing the ADAP budget through a special, emergency funding allocation for fiscal year 2010.
Sens. Tom Coburn (R-Okla.) and Richard Burr (R-N.C.), however, introduced a bill last month calling for extracting the $126 million advocacy groups say is needed for ADAP this year from federal stimulus money approved under President Obama's economic stimulus legislation.
The White House and Democratic leaders in Congress have yet to officially take a position on the Coburn-Burr bill, but Capitol Hill observers say they don't expect the president or most Democrats in the House or Senate to support the measure.
The AIDS Healthcare Foundation has endorsed the bill.
New Partnership to Support LGBTQ COVID-19 Vaccine Clinics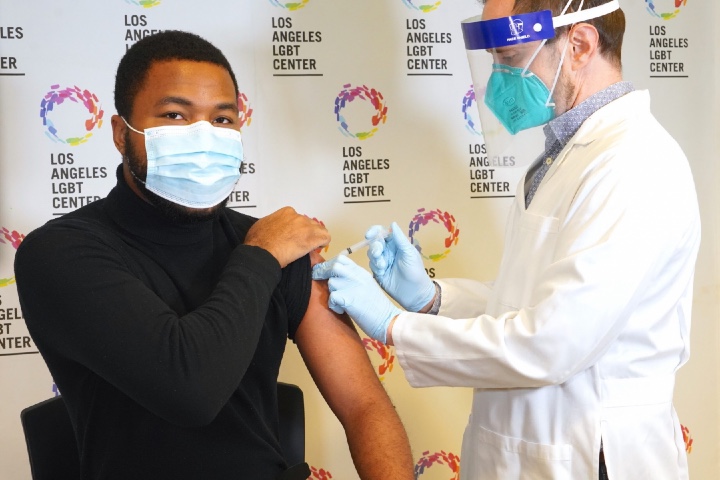 The Leonard-Litz Foundation has partnered with Bradbury-Sullivan LGBT Community Center, a nonprofit organization in Pennsylvania, to increase the capacity of LGBTQ community centers to host COVID-19 vaccination clinics.
Five LGBTQ community centers in the Northeast and Mid-Atlantic have been selected to receive a grant from the Leonard-Litz Foundation and technical assistance from Bradbury-Sullivan LGBT Community Center.
The five centers are:
The five participating centers are organizing leading-edge vaccine promotion strategies, even adding incentives such as drag performances and additional health services to the vaccine sites.
Bradbury-Sullivan LGBT Community Center has been offering LGBTQ COVID-19 vaccine clinics since mid-March and has arranged over 1,000 doses through clinics held on-site. This partnership seeks to ensure that LGBTQ community centers across the Northeast and Mid-Atlantic are prepared to offer COVID-19 vaccines for the LGBTQ community in their service areas.
"Vaccine hesitancy is the number one issue we need to address if we want to return to living our lives," said Elliot Leonard, founder of the Leonard-Litz Foundation. "The LGBTQ community has endured decades of discrimination from both public and private health organizations, and many are understandably concerned about revealing personal information as part of the vaccination process. This partnership seeks to address that head-on by implementing vaccine protocols through LGBTQ-supportive organizations."
"The COVID-19 vaccine is essential to protecting the lives of LGBTQ people—and all people," said Adrian Shanker, executive director of Bradbury-Sullivan LGBT Community Center. "But due to many barriers to care, LGBTQ people may not be able to access vaccines. That's why Bradbury-Sullivan LGBT Community Center is so pleased to partner with Leonard-Litz Foundation and five regional LGBTQ centers to increase capacity for COVID-19 vaccine clinics specifically for the LGBTQ community."
Bradbury-Sullivan LGBT Community Center provides arts, health, youth, and pride programs to strengthen and support the LGBTQ community across the Greater Lehigh Valley. They previously received a grant from Leonard-Litz Foundation to help support their LGBTQ-specific health advocacy in Pennsylvania.
In-person 2022 International AIDS Conference to take place in Montreal
Pandemic forced 2020 gathering to go virtual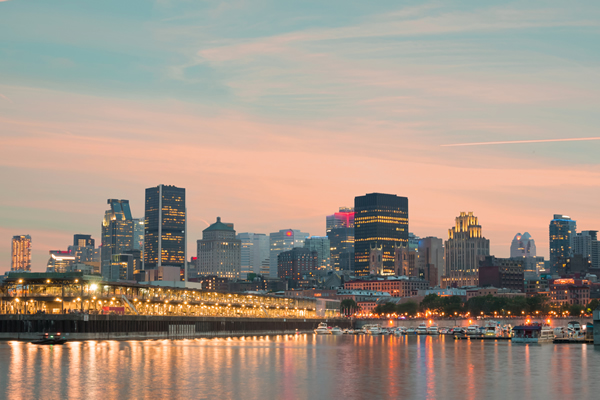 The International AIDS Society has announced the 2022 International AIDS Conference will take place in-person in Montreal.
The conference, which will also feature virtual events, is scheduled to take place from July 29-Aug. 2, 2022. Pre-conference meetings are slated to begin on July 27, 2022.
"AIDS 2022, the world's largest conference on HIV and AIDS, will convene leading scientists, policy makers and grassroots activists," reads the International AIDS Society's announcement.
Canadian Health Minister Patty Hadju is one of the conference's co-chairs.
"We know that there is still a long way to go in the fight against HIV and AIDS," said Hadju in an International AIDS Society press release. "In 2022, Canada will proudly host AIDS 2022 so that we can further our commitments to ending the HIV and AIDS global epidemic."
"We remain committed to our 95-95-95 targets, moving towards reconciliation with Indigenous peoples, and to reducing stigma and discrimination," added Hadju. "By bringing together domestic and international partners, we can redouble our collective efforts to improve the health of all our citizens and finish the fight against HIV and AIDS."
The 2020 International AIDS Conference was to have taken place in San Francisco and Oakland, Calif., but it took place virtually because of the coronavirus pandemic. The 2012 International AIDS Conference took place in D.C.
NAMI in conversation about managing mental health
Guided discussion and Q&A with a panel of experts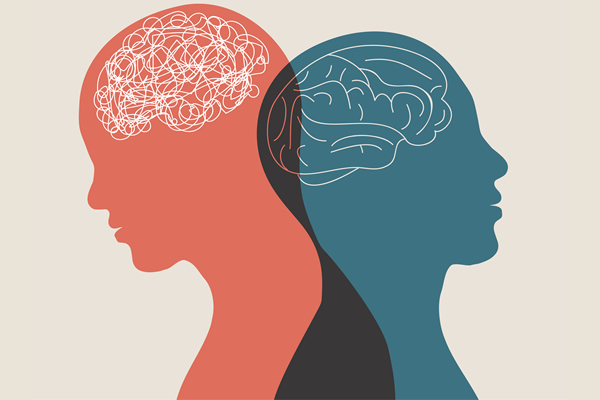 The National Alliance on Mental Illness hosts the fourth edition of "NAMI Ask the Expert Help Not Handcuffs," a webinar dedicated to addressing mental health crises with effective community responses. During this webinar, community experts provide an overview of the crisis model being developed and implemented in St. Tammany Parish, Louisiana, and offer background on how to get started locally on implementation of a new crisis system.
Following the presentations, NAMI's Chief Medical Officer Dr. Ken Duckworth will lead a guided discussion and Q&A with a panel of experts including Mary Burckell, Director of Safe Haven, Nick Richard, Executive Director of NAMI St. Tammany, Tom Rowan, Project Director and Peer Support Specialist Supervisor of NAMI St. Tammany, and Judge Alan Zaunbrecher, 22nd Judicial District Court of Louisiana. To register, visit NAMI's website.