Did you get an HIV test this year?
Don't make assumptions about your partners' status

It's been nearly 30 years since the first cases of HIV were identified among gay men in the United States. Fear, misinformation, and discrimination gripped the nation. But gay men took charge, fought for research, got the message out about safe sex, and, most importantly, took care of each other. HIV infection rates plummeted as a result.
As HIV has become more treatable and less visible, the sense of concern among gay men has dramatically declined. Thirty years is a long time to maintain a sense of urgency about anything, but the fact is that HIV is still a crisis for gay men. The HIV diagnosis rate among gay men is more than 44 times that of other men. Gay men also account for more than half of all new infections in the U.S. every year, and are the only risk group among whom new HIV infections are increasing.
But there is one thing we all can do – get an HIV test, and get it at least once a year. People who don't know they're infected account for the majority of new sexually transmitted HIV infections in the U.S., while infected individuals who know their status can take steps to protect others from infection and extend their lives with antiretroviral therapy. Yet a CDC study of gay and bisexual men in five major U.S. cities found that almost half of those who were HIV-positive did not know they were infected.
As we mark National HIV Testing Day on June 27, I urge all gay men to do three things:
Get tested for HIV once a year – and more often if you're at high risk. Nearly one-third of gay and bisexual men have not been tested for HIV in the previous year, as CDC recommends. Gay men who are at higher risk for HIV infection should get tested at least every six months. This includes those who have multiple or anonymous sex partners, use methamphetamines, or use drugs during sex. Be honest with yourself about your risk and get tested as frequently as needed.
Encourage your friends to get tested. Ask your friends if they've been tested for HIV this year. Talking about HIV keeps it on the radar. And getting tested and diagnosed early in the course of HIV infection saves lives.
Don't make assumptions about your partners' HIV status. If you are HIV-negative, correct and consistent condom use is the best way to protect yourself from infection, and if you are HIV-positive, the best way to protect your partners. If you're HIV-positive and having sex with someone who is also positive, condoms can reduce your risk of becoming infected with another sexually transmitted disease like syphilis.
HIV in the gay community is not inevitable; it need not be a rite of passage. Get tested at least once a year, and encourage your friends to do the same. It's a simple step, but one that could save your life or the life of someone you love.
Dr. Kevin Fenton is director, National Center for HIV/AIDS, Viral Hepatitis, STD & TB Prevention for the Centers for Disease Control & Prevention.
National Gay & Lesbian Chamber of Commerce Certifies Brown, Naff, Pitts Omnimedia, Inc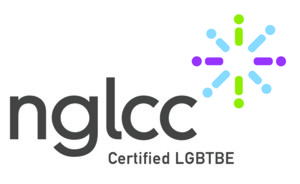 Washington, D.C. — Brown, Naff, Pitts Omnimedia, Inc, the parent company of the Washington Blade and Azer Creative, announced today it has been certified by the National Gay and Lesbian Chamber of Commerce (NGLCC) as an LGBT Business Enterprise. The NGLCC supports and advocates for diversity and inclusion for LGBT-owned businesses. With this certification the Blade's parent company joins more than 510 business and 134 corporate partners of the NGLCC.
Brown, Naff, Pitts Omnimedia, Inc. owns and operates the Washington Blade, the oldest and most acclaimed LGBT newspaper in the country. In 2012, the company launched Azer Creative, a full-service design firm. The company employs more than a dozen full-time LGBT staff.
"We are excited to become one of the 500 LGBT businesses across the country certified by NGLCC," said Lynne Brown, the Blade's publisher and a co-owner of the company. "The LGBT community has been part of our company from the beginning and we look forward to continue that for many years to come."
The Washington Blade was founded in 1969 and is known as the "newspaper of record" for the LGBT community both locally and nationally. Visit washingtonblade.com for more information. Azer Creative is a full-service graphic design firm based in Washington, D.C. Visit azercreative.com for more information. 
Vote now for the 2013 Best of Gay DC!
Choose in dozens of categories among hundreds of nominees, and make your voice heard!
Nominate the 'Best of Gay D.C.' now!
Dozens of categories cover all the best for LGBT Washington. Who deserves the prize this year?