Metro Weekly calls lawsuit 'irresponsible'
Post-Newsweek sues gay pub for more than $1 million
A lawsuit filed in July against the local LGBT magazine Metro Weekly by the company that owns the Washington Post over an alleged $85,000 printing debt is a "sloppy pleading" and should be dismissed with prejudice, lawyers representing the magazine said in an Aug. 23 motion.
The motion, filed in D.C. Superior Court, says the court lacks jurisdiction over the lawsuit's allegation of breach of contract against Jansi LLC, the company that publishes and operates Metro Weekly, for the alleged 2005 printing debt.
The lawsuit says the alleged printing debt stems from printing services Metro Weekly used from Comprint, a Gaithersburg, Md., printing plant owned by Post-Newsweek Media.
Metro Weekly's motion to dismiss the suit says Post-Newsweek Media also failed to substantiate its second allegation in the lawsuit — that Jansi LLC engaged in fraud by entering into a licensing agreement with Isosceles Publishing, the company that published and operated Metro Weekly up until November 2007, for the alleged purpose of evading debts and liabilities.
The lawsuit says that as a result of the alleged fraud, Post-Newsweek Media "suffered damages in a sum to be proved at trial but expected to exceed $1,000,000."
Attorneys for Metro Weekly have said the debt was incurred exclusively by Isosceles and that Jansi, which assumed all publishing responsibilities over Metro Weekly in 2007, is not responsible for the debt.
The lawsuit's fraud allegation "fails to state a cause of action on which relief can be granted because the plaintiff has failed … to state underlying facts in sufficient detail and with sufficient particularity of the five factual elements necessary to support a fraud claim," the motion to dismiss says.
It says that under court rules and D.C. law, the allegation of breach of contract must be dismissed because Post-Newsweek Media filed a nearly identical lawsuit in 2009 against Isosceles Publishing over the same alleged $85,000 printing debut and failed to name Jansi LLC as a defendant.
The motion says that under court rules and D.C. law, Post-Newsweek Media is precluded from adding Jansi LLC  and one of its two shareholders, Randy Shulman, as defendants in the second lawsuit.
The attorney representing Post-Newsweek Media did not respond to a request for comment by press time.
The Post-Newsweek lawsuit alleges that Shulman, the principal owner of Isosceles Publishing and a part owner of Jansi LLC, Jansi, and Isosceles "entered into the 2007 License Agreement with the specific intention of evade Isosceles' creditors while continuing to publish, and reap revenue from, Metro Weekly."
D.C. attorney John Karr is one of the two attorneys that filed the motion to dismiss on behalf of Metro Weekly.
"Post-Newsweek has not identified a false representation made to it by the present defendants," the motion says. "Nor a material fact about which any representation has been made. Nor any reference or basis of knowledge on the parts of these defendants of the falsity of any statements made by either to Post-Newsweek…This is not just sloppy pleading, it is irresponsible, and a far cry from what the rules and the decisional law interpreting them require," it says.
Superior Court Judge John Ramsey Johnson, who is presiding over the case, must decide whether to grant or reject the motion to dismiss.
Top tax benefits of homeownership
Mortgage interest, property tax deductions, and more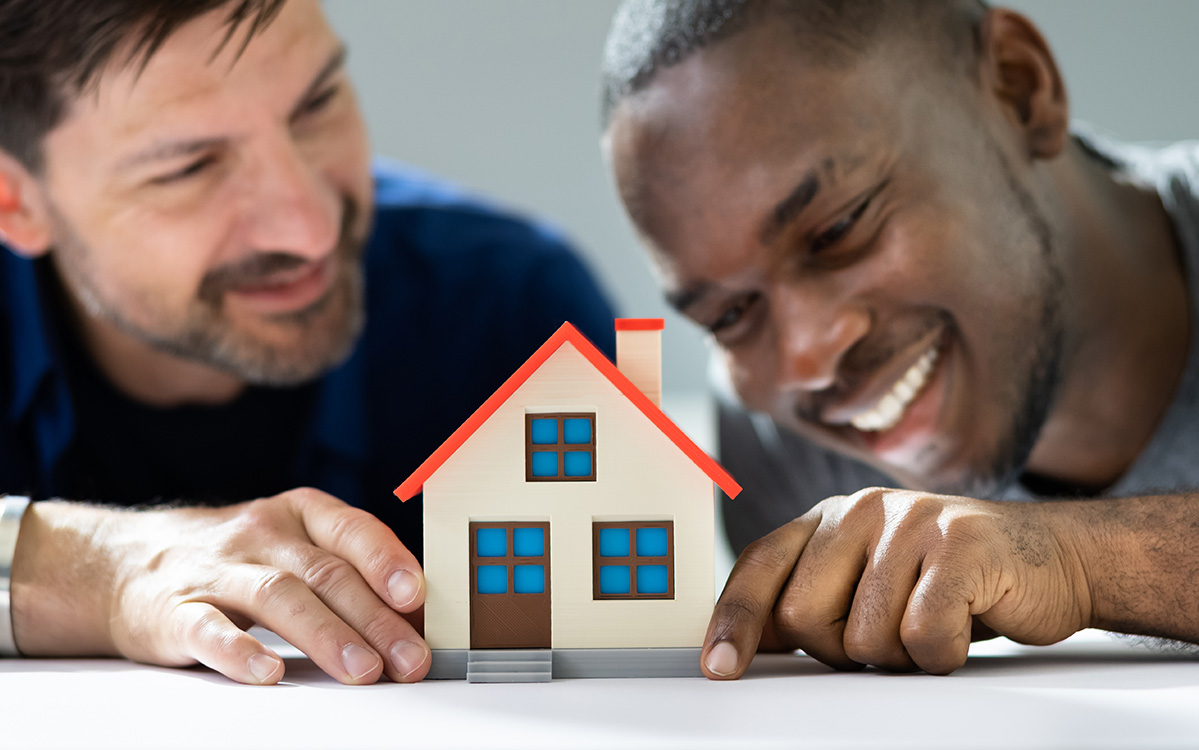 As we are closing out 2023 and getting ready to start 2024, now is a good time to review what tax benefits most homeowners are getting. There are several categories that you can look at to see if you will benefit from being a homeowner. According to RocketMortgage.com, here are some of them:
Mortgage interest. Most newer homeowners are paying more on the interest in their monthly mortgage payment than on the principal, so this could be a big tax benefit.
Home equity loan interest – HELOC (home equity line of credit) loans are like a 2nd mortgage on your home. Many homeowners can use it to make upgrades to their house and interest on these loans is deductible if you used it for that purpose.
Discount points – for those of you that purchased in the last year or so these may apply, as these are the price paid to lower an interest rate on a loan.
Property taxes – depending on where you live, your state and local property taxes may be a big source of tax deductions for you.
Necessary home improvements – even if you did not use a HELOC to improve your home, some of your expenses in this category may be deductible.
Home office expenses – as more and more people are working from home, this should not go unexamined in your search to find tax deductions.
Capital Gains – a capital gain is the difference between the value of a home when you sold it versus when you borrowed it. So, if you sold your home for a significant profit and did not roll over those gains into a new property within a short period of selling the old property, then ask your tax professional up to which amount of these profits are not taxable.
We asked Tina Del Casale ([email protected]), a DMV-area lender with Sandy Spring Bank, what she thought about the tax benefits of homeownership, and here is her answer:
"Most homeowners wish they knew sooner that most every major home improvement can reduce your future capital gains when you are ready to sell your home. While the deduction for a single person is $250,000, and for married couples is $500,000, the DMV has seen property appreciation that outpaces those numbers. So keep ALL your receipts for replacement items like your HVAC, windows, doors, roof, major landscaping and updating bathrooms and kitchens. You will thank me later! Of course most importantly consult a tax adviser for up-to-date information!"
Please don't hesitate to reach out to either of us if you have more questions and happy holidays! Let's get you home for the holidays.
Joseph Hudson is a Realtor with the Rutstein Group of Compass. Reach him at 703-587-0597 or [email protected].
The Importance of Offering Inclusive Family Planning Benefits
How one company helped two dads create their family.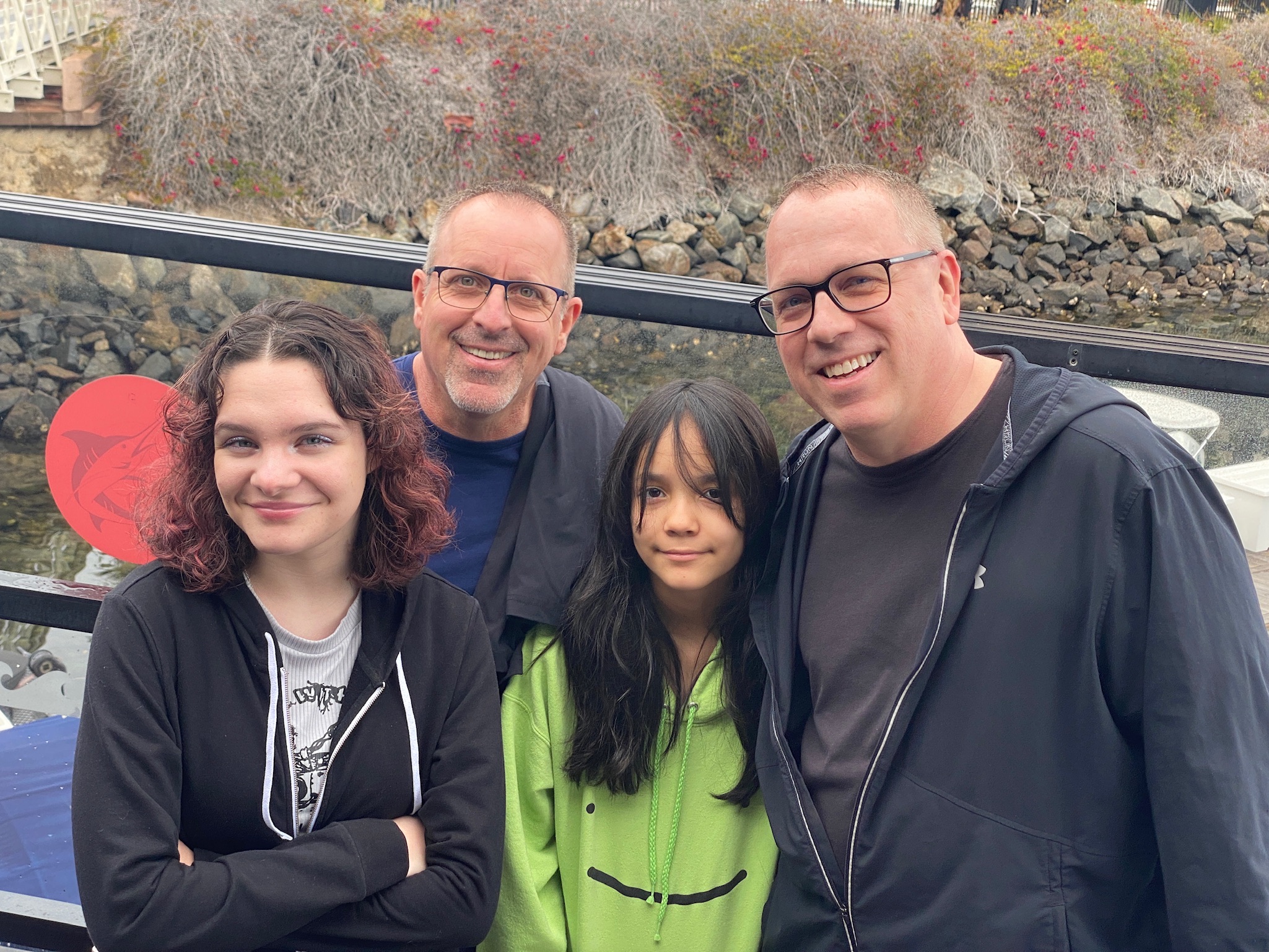 Don Jackson has worked for JPMorgan Chase for more than 30 years. He attributes this longevity in large part to the company's long-standing support of the LGBTQ+ community.
When Jackson and his husband were looking to adopt in 2008, and then again in 2009, the firm helped them navigate the complex process and legal requirements. Given the cost of family planning, finances were also a big concern.
"We had tons of support from family and friends, and thankfully from JPMorgan Chase," said Jackson, a senior leader in Chase's Home Lending business. "But outside of that, we were on own.
"Knowing JPMorgan Chase was willing to subsidize many of our expenses toward adoption took a lot of the stress out of our situation. We had enough stress in other aspects, but it meant everything to us to place some of the financial stress to the side."
A supportive environment
JPMorgan Chase has been at the forefront of LGBTQ+ workplace inclusion for decades. This year marks the 21st year in a row that JPMorgan Chase has scored a perfect 100 on the Human Rights Campaign's annual Corporate Equality Index. The firm is one of only a few companies to receive a perfect score every year since the CEI's inception.
As one of the first Wall Street firms to offer same-sex partner benefits in the U.S., JPMorgan Chase continues to provide a wide range of LGBTQ+ inclusive benefits for employees in the U.S. This includes comprehensive health care, insurance and wellness support, family planning, and transgender healthcare coverage.
Beyond inclusive benefits, JPMorgan Chase has established networks of support for employees to connect with one another and access opportunities to grow and advance in their careers.
The company's PRIDE Business Resource Group has more than 37,000 employee members across 39 countries. PRIDE hosts events and delivers personal development opportunities for LGBTQ+ employees and their allies. Other support networks for LGBTQ+ employees and their families include a Bi+ Council, Gender Expansive Council, Allies Council and LGBTQ+ Families Community.
For Jackson and his family, the LGBTQ+ Families Community has been pivotal. The group provides support and resources for parents, caregivers, and family members of LGBTQ+ children, as well as LGBTQ+ employees who are parents or are looking to build their families.
"What I've always been most proud of throughout my 30 years [working here], is the support and guidance I've received across all levels and teams," Jackson said. "I have never once hidden a single detail of my family, and I'm constantly amazed at how everyone accepts us."
Culture comes first
In 2022, JPMorgan Chase enhanced benefits for employees enrolled in the U.S. medical plan to include more robust gender affirming healthcare. The firm also increased family-building benefits and created a dedicated LGBTQ+ health concierge service, powered by Included Health.
Brad Baumoel, JPMorgan Chase's global head of LGBTQ+ Affairs, says this commitment to LGBTQ+ inclusive benefits goes beyond just checking boxes.
"These resources actually create a workplace culture where all employees feel valued, respected, and are able to bring their authentic selves to work," Baumoel said. "This in turn fosters a sense of belonging, which has a profound impact on employee satisfaction, productivity and overall well-being."
For the LGBTQ+ workforce, knowing your employer has your back can alleviate the stress and anxiety associated with potential discrimination or bias, Baumoel said. "It allows you to focus on your work and thrive in your career."
—
Visit JPMorgan Chase's website to learn more about the firm's commitment to the LGBTQ+ community.
Celebrating friends and family at Thanksgiving
The kitchen is always a bustling hub during this festive season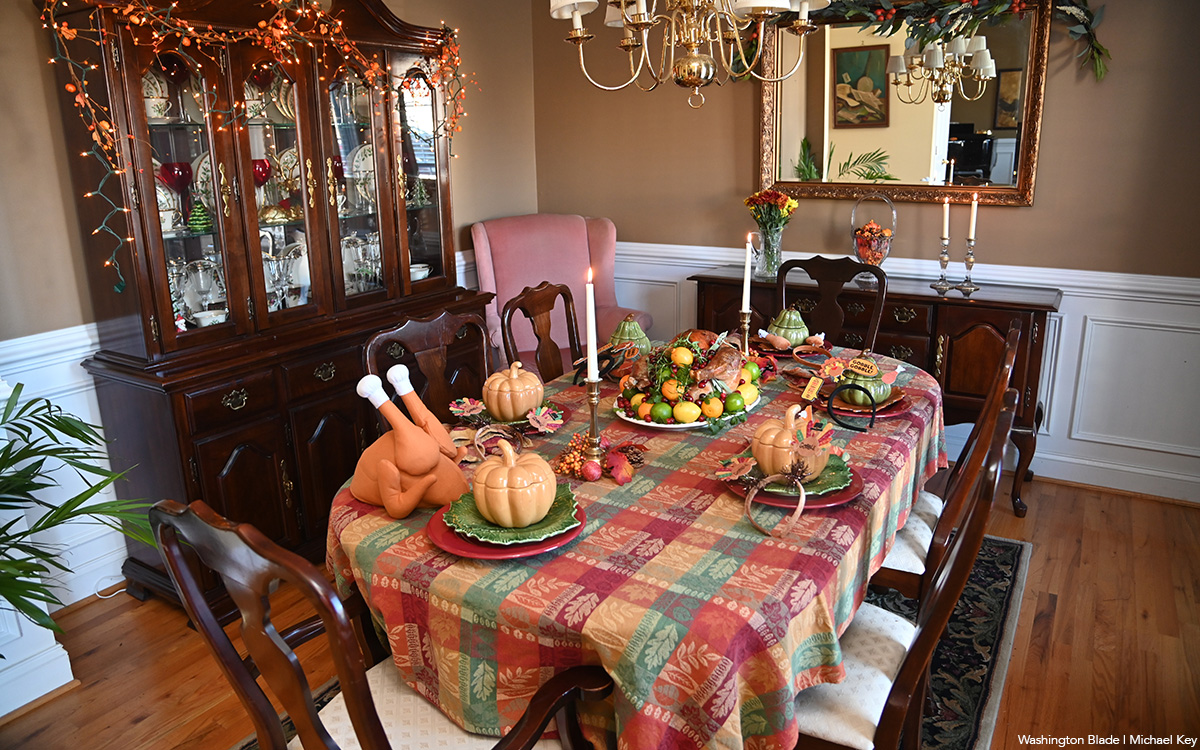 By the time you read this article, you will likely have filled up on turkey, dressing, gravy and pumpkin pie. Perhaps you have unbuttoned the top button on your pants or are lounging in your sweats, watching football, playing board games, reading a new book, or braving the crowds at the shops on Black Friday.
Maybe this is the day you buy a Christmas tree or bring one out of your storage area, intent on spending the weekend decorating and drinking hard cider. Perhaps you are celebrating Thanksgiving (or Friendsgiving) at someone else's home, or they may have come to your place, where you will be the gracious host.
Whatever your plans, Thanksgiving should be a time of gratitude and appreciation, offering a wonderful opportunity to reflect on the treasures within the sanctuary of our homes and the people who inhabit them, ruminating on things you are thankful for.
Wherever you are and whatever your role, the kitchen is always a bustling hub during this festive season and holds an abundance of reasons to be thankful. It's where the aromas of childhood family recipes waft through the air, promising a delectable feast and a weekend of leftovers. The communal act of preparing meals together can foster bonds that remind us of the importance of laughter and togetherness.
Within the walls of our homes lie spaces of relaxation and repose. The warmth of a cozy fireplace crackling softly, casting a gentle glow upon the walls, invokes a sense of comfort. It's a haven that shields us from the briskness of the outside world and encourages moments of reflection.
The soft embrace of a well-worn armchair or the inviting ambiance of a comfy sofa offer respite from the demands of the day. These items are more than just furniture; they become the cocoons where we can decompress and rejuvenate our spirits.
The belongings in your home, according to Marie Kondo, should spark joy. There may be a family heirloom passed down through generations, a gift from a special someone, or a shelf lined with well-worn and oft-read books that transport us to different worlds. These items, each holding a story or a memory, add richness and depth to the tapestry of our lives and the personality of our homes.
Outside, the surroundings also contribute to a sense of pride and accomplishment. The beauty of a well-tended garden, the soothing rustle of leaves in the wind, or the sight of a breathtaking sunset from the porch remind us of nature's glory. These outdoor spaces offer a retreat, a canvas for moments of quiet contemplation and appreciation for the world around us.
For those embracing a full house during the holidays, ingenuity transforms shared spaces into impromptu sleeping quarters. Nooks and alcoves are repurposed, made comfortable with privacy screens or curtains, ensuring a sense of personal space in otherwise communal areas.
Pull-out sofas in the living room transform seamlessly into slumber zones, outfitted with pillows and extra blankets. Air mattresses can turn any available space—a study, a home office, or even a cleared-out corner—into a peaceful resting place. The hidden Murphy bed has also resurfaced as a viable alternative and, if you're really crowded, consider a hotel or Airbnb – for yourself or for your guests.
The essence of hospitality lies not only in the physical comforts but also in the graciousness of hosts. A warm welcome and attentiveness to guests' needs contribute to the overall experience that transcends mere sleeping arrangements, creating an atmosphere of connection and camaraderie.
Beyond the confines of the designated sleeping quarters, the true magic of hosting overnight guests during the holidays lies in the shared moments, the spirit of togetherness, and often, the ability to hold one's tongue during uncomfortable conversations. Instead, laughter echoing through the halls, late-night chats by the fireside, and the joy of being together should evoke the true essence of the season.
Whether you live in an apartment, a condo, a house, or are meeting in another location, it is family, friends, and neighbors who fill our lives with love, support, and companionship. Their reminiscences and shared experiences enrich our lives and make our homes not just a series of rooms, but places to forge new memories.
So, what are you thankful for? Me, I'm grateful that I have a roof over my head and healthy food to eat when others have none. I am thankful to have helped many clients find housing amid the neighborhoods of the DMV. I am delighted to have beloved pets to keep my spirits up.
But most of all, I'm thrilled that I don't have to cook.
Valerie M. Blake is a licensed Associate Broker in D.C., Maryland, and Virginia with RLAH Real Estate / @properties. Call or text her at 202-246-8602, email her via DCHomeQuest.com, or follow her on Facebook at TheRealst8ofAffairs.