Calendar: Oct. 1
AIDS Walk, Brandi Carlile in Baltimore, RAW at Green Lantern and much more

PHOTO: Openly gay singer Brandi Carlile is at Rams Head Live Monday in Baltimore. (Photo courtesy of Brandi Carlile)
Friday, Oct. 1
Beat the Clock Happy Hour at Nellie's, 900 U St., N.W., is tonight from 5 to 8 p.m. All bottles, Miller Light, or house vodka drinks are $1 from 5 to 6 p.m., $2 from 6 to 7 p.m. and $3 from 7 to 8 p.m.
AIM presents Jason DeRulo at Rams Head Live! with Auburn tonight at 8 p.m. Doors open at 7. Tickets are $27.50 can be purchased at ramsheadlive.com.
Gloss presents Halloween Scream Dance Party at Apex, 1415 22nd St., N.W., tonight at 9 p.m. featuring music by DJ Rosie in the main room and a show by the D.C. Kings and the D.C. Gurly Show at midnight. Everyone is encouraged to wear their Halloween costume. There will be $3 long island iced teas all night. Cover is $10. Attendees must be 18 to enter.
RAW will be at Green Lantern, 1335 Green Court N.W., tonight from 10 p.m. to 3 a.m. featuring resident DJs Bill and Shea plus guest DJs the Witches of Shade: DJ Boom Boom Box and DJ Soft Shoe. Also featuring Colby Keller and his "spanking station." There's no cover before 11 p.m. and a $5 cover after 11. There will be an open bar from 10 to 11 p.m. on the second floor.
DJ Seth Gold and NiteCamp will be at Town, 2009 8th St., N.W., tonight at 10 p.m. For those 21 and older, cover is $5 before 11 p.m. and $10 after. For those 18 to 20, cover is $10 all night. "So you think you're a drag queen?" will also be tonight starting at 10:30 p.m.
Saturday, Oct. 2
The 24th annual AIDS Walk Washington to benefit the Whitman-Walker Clinic is today starting at 7 a.m. Same-day registration for the walk only, the NAMES Project AIDS Memorial Quilt display and other activities begin at 7. A program of music, speakers and warm-up exercises being at 8:15 a.m. The fourth annual 5k timed run begins at 9 a.m. and the AIDS Walk step off begins at 9:15. Visit aidswalkwashington.org for more information and to pre-register.
Cobalt and LevelOne will be holding the Official AIDS Walk Brunch from 9:30 a.m. to 4 p.m. A portion of the proceeds will benefit AIDS Walk Washington. LevelOne is located at 1639 R St., N.W.
Hillwood Estate, Museum and Gardens will be holding its ninth annual Gay Day today. The event will be a special wedding-themed day to celebrate gay marriage in D.C. Some of the morning activities include an LGBT family garden party with Rainbow Families and an imagination station featuring books, games and fancy dress-up. Some afternoon festivities include two sessions of storytelling with Speakeasy D.C., a wedding reception-style "punch on the Portico," square dancing with D.C. Lambda Squares and Broadway love songs performed by the Rock Creek Singers of the Gay Men's Chorus. Visit hillwoodmseum.org for more information including program fees.
There will be an opening reception for "Action Painting: the work of M.M. Panas" at City Gallery, 804 H St., N.E., tonight from 6 to 9 p.m.
Seth Glier will be at Jammin' Java, 227 Maple Ave., East, in Vienna, Va., at 8 p.m. Glier is a 20-year-old singer, pianist and guitarist from Mass. His debut album is "The Trouble with People."
Furious Dance Party at Busboys and Poets, 1025 5th St., N.W., is tonight from 8 p.m. to midnight to celebrate the publication of Alice Walker's new volume of poetry, "Hard Times Require Furious Dancing" with featured speakers Walker and Ben Jealous, President of NAACP. Tickets range from $25 to $70. Visit busboysandpoets.com for more information and to purchase tickets.
Superheroes in 3D at Town, 2009 8th St., N.W., is tonight. Everyone will received 3D glasses on the way in and the club will be offering multiple Superhero 3D experiences. Music will be provided by Kidd Madonny from Miami. Doors open at 10 p.m. Cover is $8 before 11 p.m. and $12 after. Must be 21 or older to enter.
Sunday, Oct.3
Team D.C. presents the 2010 Champions Brunch today at 11 a.m. at Nellie's, 900 U St., N.W., with unlimited brunch and mimosas with special guest speaker, former NFL Commissioner, Paul Tagliabue. The Campions Awards recognizes leaders in the LGBT Sport community and include MVP Award, Trailblazer Award and Community Support Award. The brunch is $30 per person and tickets can be purchased at teamdc.org.
Monday, Oct. 4
D.C. Center is having its volunteer night tonight from 6:30 to 8:30 p.m. The Center is located at 1318 U St., N.W. For more information, visit thedccenter.org.
Out artist Brandi Carlile will be performing at Rams Head Live with Katie Herzig tonight at 8 p.m. Doors open at 7. Tickets are $26 and can be purchased at ramsheadlive.com.
Tuesday, Oct. 5
Burgundy Crescent Volunteers needs help packing safer sex kits for FUK!T from 7 to 9 p.m. tonight at Green Lantern, 1335 Green Ct., N.W.
Wednesday, Oct. 6
"Fagbug" will be shown on the deck at Nellie's, 900 U St., N.W., tonight at 8 p.m. following a happy hour at 5 p.m. "Fagbug" is a documentary following Erin Davies' 58-day cross-country trip in her car to evoke a dialogue about homophobia after it was tagged with the words "fag" and "u r gay."
Mautner Project presents its Speakers Series: African American Women who Partner with Women Health Issues with D. Magrini and Rachelle Dixon tonight at Equality Maryland, 1201 Sharp St., in Baltimore, at 6:30 p.m.
BookMen D.C., an informal group of men who are interested in gay literature (both fiction and non-fiction), will be diccussing "The Satyricon" by Petronius at 7:30 p.m. tonight at the Sumner School, 1201 17th St., N.W. Visit bookmendc.blogspot.com for more information.
Thursday, Oct. 7
"Happy Hours" at the Fireplace, 2161 P St., N.W., is today from 1 to 11 p.m. From 1 to 8 p.m. is "Happy Hour with Tommy" downstairs. From 3 to 8 p.m. is "Happy Hour with Scott" upstairs. Rail drinks and domestic beer are $2.50 until 11 p.m. Rail vodka is $2 from 9 to 11 p.m. VJ Dina Valentine will be downstairs.
Drag now a leading draw at Olney as 'Kinky Boots' debuts
'A beautiful piece about acceptance and tolerance'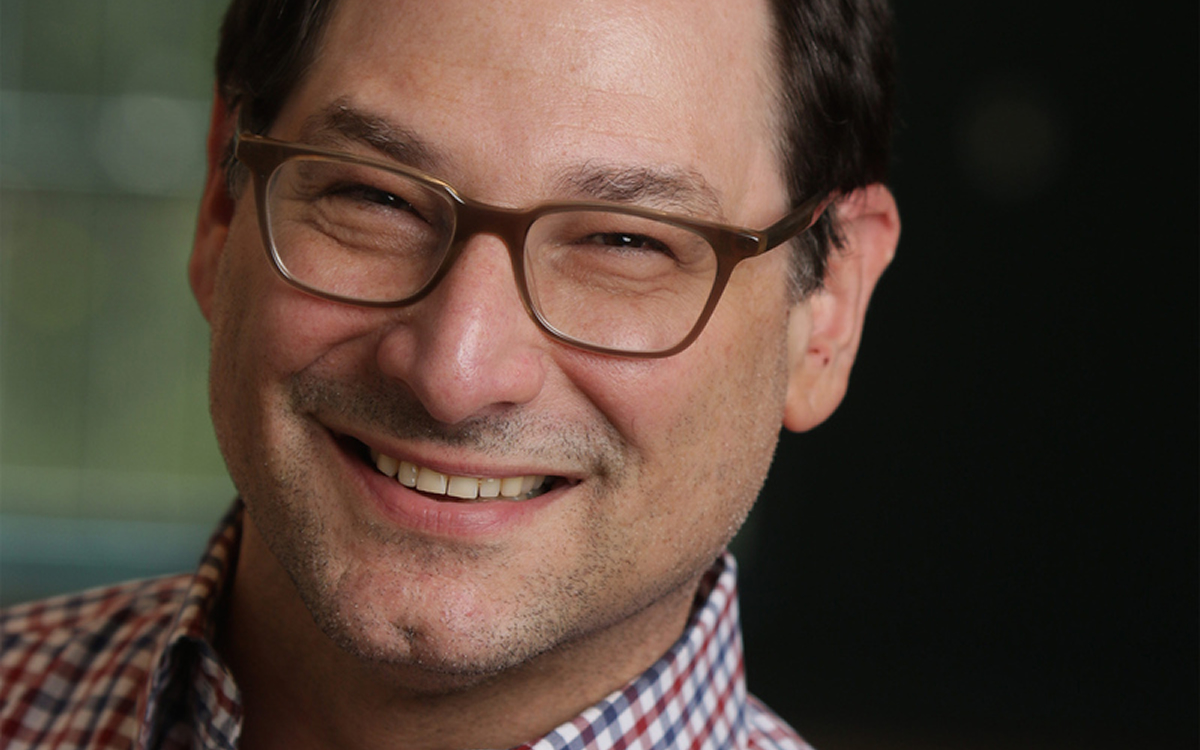 'Kinky Boots'
Feb. 10-March 19
Olney Theatre Center
2001 Olney-Sandy Spring, Rd., Olney, Md.
$42-$95
Olneytheatre.org
In the last few years, Olney Theatre Center's leafy, suburban campus has become a hotbed of drag activity and audiences are eating it up.
"We're getting old straight couples who don't come for theater, but they'll come for this," says Jason Loewith, Olney's artistic director for a decade.
What began as part of Olney Outdoors, a COVID-inspired open air summer series, drag shows quickly exploded into a leading draw. In fact, Olney's drag nights — initially suggested by director of curator programming Kevin McAllister — have sold better than all other outdoor offerings including cabaret and jazz, Loewith explains.
"Drag has brought us the most diverse audience for anything we've ever done: regular theatergoers and nontraditional theatergoers, queer and straight, old and young, and the very young for whom it would be illegal to watch a drag show in several states."
With that in mind, Loewith is now directing Olney's production of "Kinky Boots" (opening Feb. 10), the uplifting Tony Award-winning collaboration featuring Cyndi Lauper's quirky, hard driving rock score and Harvey Fierstein's familiarly sentimental book. Adapted from a small British film, it's the story of Charlie Price, a young man trying to save his family's failing shoe factory in depressed Northampton. A chance meeting with Lala, a London drag queen, unites the unlikely pair in an improbable business venture.
Though "Kinky Boots" has been on his radar for a few years, it wasn't always. In the early years of his Olney tenure, Loewith, 54, wasn't that into a drag centric show. It just wouldn't have answered the "why this" and "why now" that theaters ask when building a season, he says. But things have changed, and he's learned a few things about what his audience likes.
Now it's the company's first main stage show planned after the height of the pandemic. Still, Loewith was oddly nervous about directing. Despite having once dated a drag queen, he came to the project with little knowledge of the drag community so there was some anxiety involved, but that soon went away.
It seems Loewith, who married his husband in the backyard of their Bethesda home in the summer of 2021, has rather fallen in love with the show: "It's elegantly put together yet very strong; there's a delightful simplicity to it, resulting in a beautiful piece about acceptance and tolerance.
"It's a great show about self-acceptance that touches on some universal themes like daddy issues. And with its message of opening your mind to free yourself, makes every day of the work a soul-affirming experience, especially in this moment of gender fluidity being under attack and perceived as something incredibly threatening."
He's also elated with the cast. Although they considered looking to New York to fill some of the parts, it wasn't necessary. They've found a phenomenal group of DMV talent (19 members of the show's 20-person cast are locals). "And as Lola and Charlie, Solomon Parker III and Vincent Kempsi, respectively, have claimed the triple threat roles," he says. "They're really born to play the parts."
A hit on the Broadway boards, "Kinky Boots" promises a great experience on Olney's comparatively intimate main stage too, he adds. Audiences get the big production numbers, the conveyer belt, and rock ballads, but here you get a much better sense of Charlie and Lola's intertwining journeys.
Replete with its own drag consultant Devon Vaow (who's known to perform as Evon Michelle), the production is sponsoring related events including an opening night panel discussion on drag history; a Sip 'n' Face Paint (BYOM); a singles mixer that's open to everyone; and Drag Queen Story Hour at nearby Olney Library (go to olneytheatre.org for details).
All in all, Olney's "Kinky Boots" is poised to offer a lot. At a moment when there are legislators attempting to ban drag performances on college campuses, it's a good opportunity to support the visibility of drag. And Loewith says to expect a good time. He likens the experience to seeing four drag shows wrapped into one fabulous Broadway musical.
Celebrate Mardi Gras in the DMV
'Arty-Gras' held at Whino in Arlington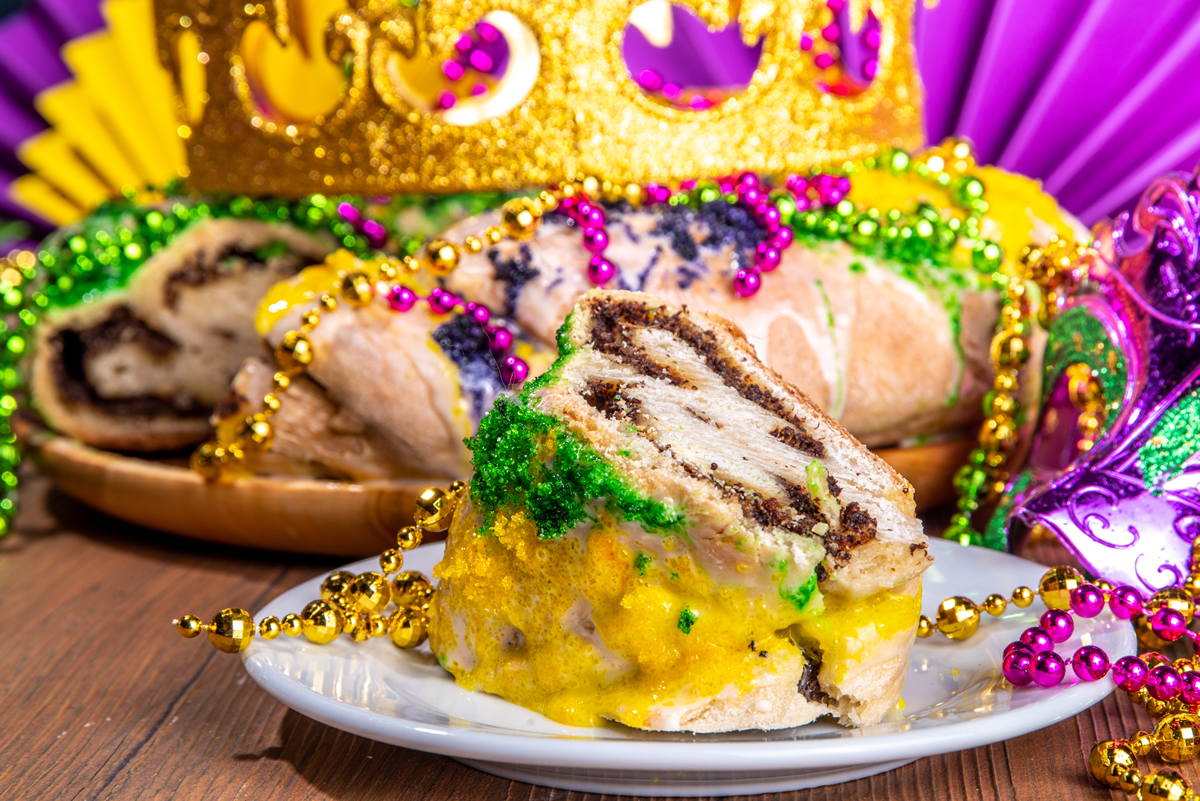 Artomatic will host "Arty-Gras" on Friday, Feb. 27 at 8 p.m. at Whino in Arlington, Va.
This event is an art-centric mardi gras party in the DMV. There will be a masquerade parade and a costume contest party. Winners of the contest will be awarded cash prizes. The event will end with a dance party hosted by a DJ.
Admission is free, for any inquiries email [email protected].  
Rainbow History Project to interview Malebox! publisher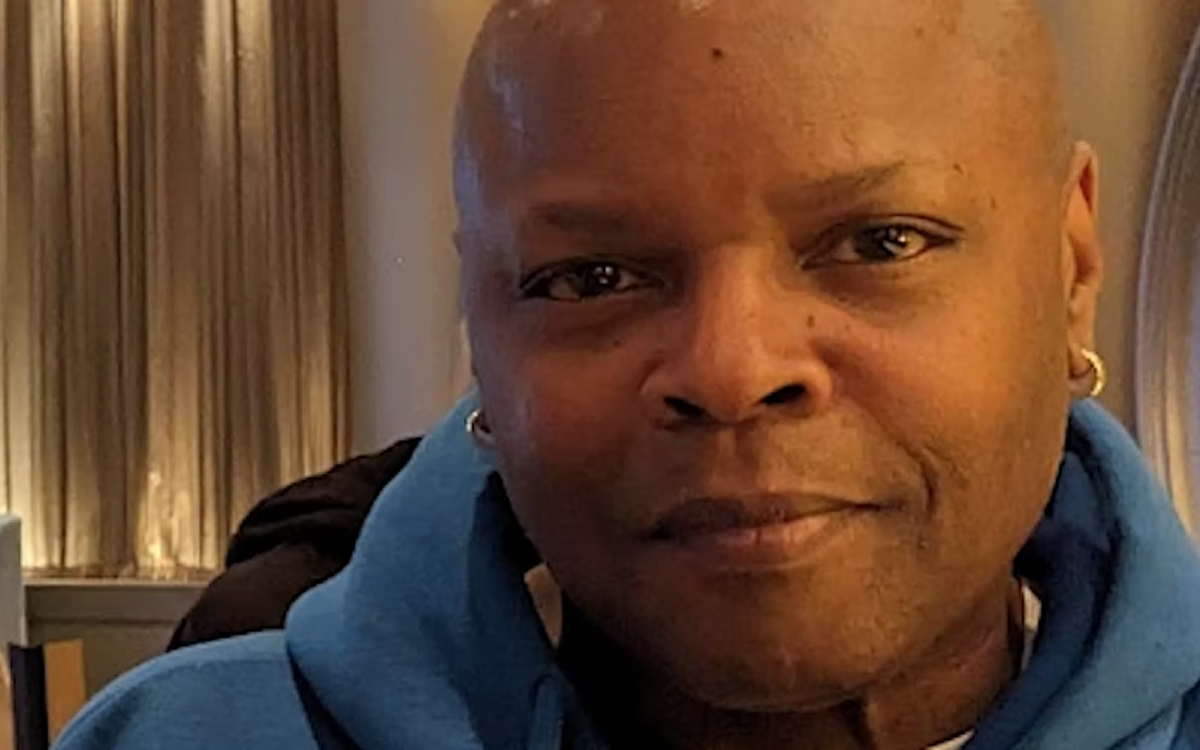 Rainbow History Project will host "Talking Gay History" to celebrate Black History Month by interviewing Ric Irick on Sunday, Feb. 12 at 12 p.m. on Zoom.
Irick is ​​the creator and publisher of the magazine Malebox!: DC's Largest Publication for Black Gay Men. Rainbow History Project will also dig into its recent donations of Black gay and lesbian publications to interview Irick. To register for this event, visit Eventbrite.