National news in brief
Plouffe blames McConnell for 'Don't Ask' defeat and more
Plouffe blames McConnell for 'Don't Ask' defeat
BALTIMORE — David Plouffe, President Obama's 2008 campaign manager, blamed Minority Leader Mitch McConnell (R-Ky.) for the Senate's failure to advance "Don't Ask, Don't Tell" repeal last week. Plouffe, speaking at a book-signing event in Baltimore on Sept. 23, told an audience of about 200 people that Senate Republican leadership feared that showing support for repealing the military's gay ban would depress voter turnout in the midterm elections.
"McConnell got 12 Republican senators in a room and said, 'If we do this, it's going to hurt our turnout,'" Plouffe said. He cited Republican Sens. Olympia Snowe and Susan Collins of Maine as among those in the room.
Plouffe claimed that McConnell told the senators, "we'll do it in December," suggesting that the Senate would repeal "Don't Ask, Don't Tell" with bipartisan support after the elections. — KEVIN NAFF
10 states join brief opposing same-sex marriage
WASHINGTON — Wyoming and nine other states have urged a federal appeals court in California to overturn a ruling that a voter-approved ban on same-sex marriage is unconstitutional, the Associated Press reported.
A federal judge ruled last month that there was no legitimate state interest in preventing same-sex marriages and that "moral disapproval" alone wasn't sufficient reason to justify banning it. The case is being appealed.
The amicus brief sent Friday said states, not federal courts, should have final say on the matter. The states that joined the brief against gay marriage are Alabama, Florida, Idaho, Indiana, Louisiana, Michigan, South Carolina, Utah and Virginia.
Anti-gay marriage group sues over R.I. election law
PROVIDENCE, R.I. — A group that opposes same-sex marriage has sued the Rhode Island Board of Elections, saying it wants to run ads in the governor's race and other contests but doesn't want to have to comply with the state's campaign finance laws, according to an Associated Press report.
The National Organization for Marriage says in a federal lawsuit that it should not be forced to report its expenditures or comply with spending limits or bans that are required for political action committees. The group argues it shouldn't be considered a PAC because it's not controlled by a political purpose and does not spend most of its money on Rhode Island's political races. It says the rules for PACs are burdensome and interfere with free speech.
"You have to negotiate the myriad regulations that apply, and for a lot of organizations, it's just not worth it," the AP quoted Jeffrey Gallant, a lawyer with the James Madison Center for Free Speech, which is representing the anti-gay marriage group, as saying. "These laws are a deterrent for free and open speech in political matters."
Rhode Island is one of two New England states that does not allow same-sex marriage.
Gallant told the AP the organization's lawsuit was supported by a recent blockbuster U.S. Supreme Court decision that freed businesses and unions to directly spend money on federal elections.
WNBA players back petition for White House to 'prioritize' Brittney Griner's release
Phoenix Mercury center detained in Russia in February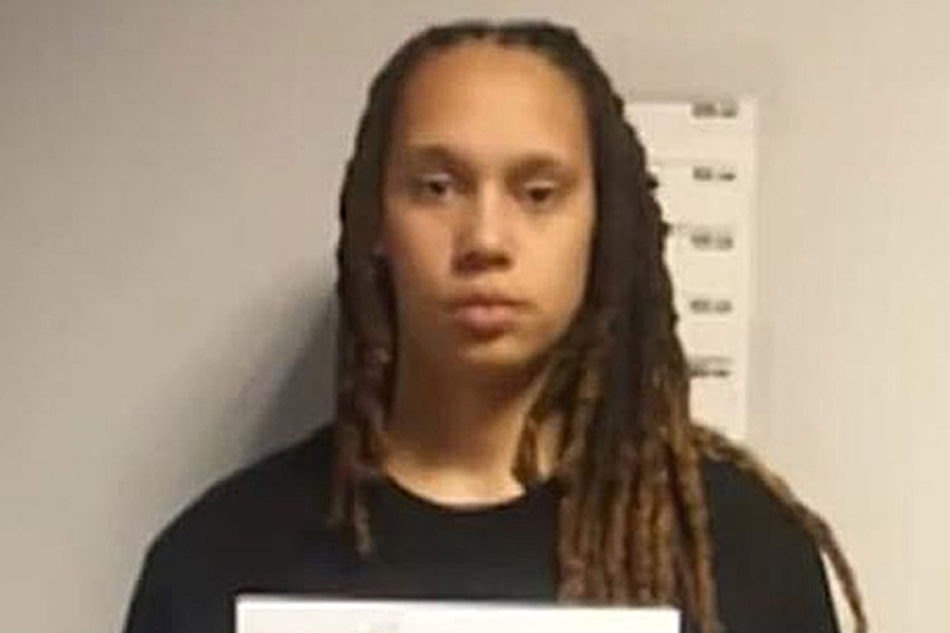 The Women's National Basketball Players Association has endorsed a petition that urges the Biden administration to "prioritize" WNBA star Brittney Griner's release.
"It is imperative that the U.S. government immediately address this human rights issue and do whatever is necessary to return Brittney home quickly and safely," reads the Change.org petition that Tamryn Spruill, a freelance journalist and author, created.
"The WNBPA and its members proudly join Tamryn Spruill, the creator of this petition, in demanding that lawmakers prioritize Griner's return," it continues. "White House and Biden adminsitration, we ask that you take action today—doing whatever is necessary—to bring Brittney Griner home swiftly and safely."
More than 135,000 people have signed the petition.
Spruill on Saturday in a tweet said the WNBPA, a union that represents WNBA players, partnered with them and Change.org "in demanding that our elected officials work urgently to gain BG's swift and safe release."
A new phase in the Brittney Griner/Change.org petition is underway! @TheWNBPA has partnered with me and @Change in demanding that our elected officials work urgently to gain BG's swift and safe release.

Details here:https://t.co/AHtb1DYcSI#WeAreBG

— Tamryn Spruill (@tamrynspruill) May 14, 2022
Griner — a center for the Phoenix Mercury and a two-time Olympic gold medalist who is a lesbian and married to her wife — was taken into custody at Moscow's Sheremetyevo Airport in February. Russian officials said customs inspectors found hashish oil in her luggage.
The State Department earlier this month determined Russia "wrongfully detained" Griner. A Russian court on Friday extended her detention for another month.
"The Russian system wrongfully detained Ms. Griner," then-White House Press Secretary Jen Psaki told reporters on Friday during her last White House briefing. "We take our responsibility to assist U.S. citizens seriously. And we will continue to press for fair and transparent treatment for all U.S. citizens when they are subject to legal processes overseas."

"Now, because the State Department recategorized her as wrongfully detained, it means that our Special Presidential Envoy for Hostage Affairs — it's quite a title but a well-deserved one — is going to be overseeing this case and leading the effort," added Psaki. "Because it's a deliberative process and we know from experience of bringing other Americans home, we're just not going to detail what those efforts look like at this point in time."
Griner faces up to 10 years in prison.
GOP Sen. Cynthia Lummis issues 'apology' after transphobic comments during graduation speech
"My reference to the existence of two sexes was intended to highlight the times- times in which the metric of biological sex is under debate"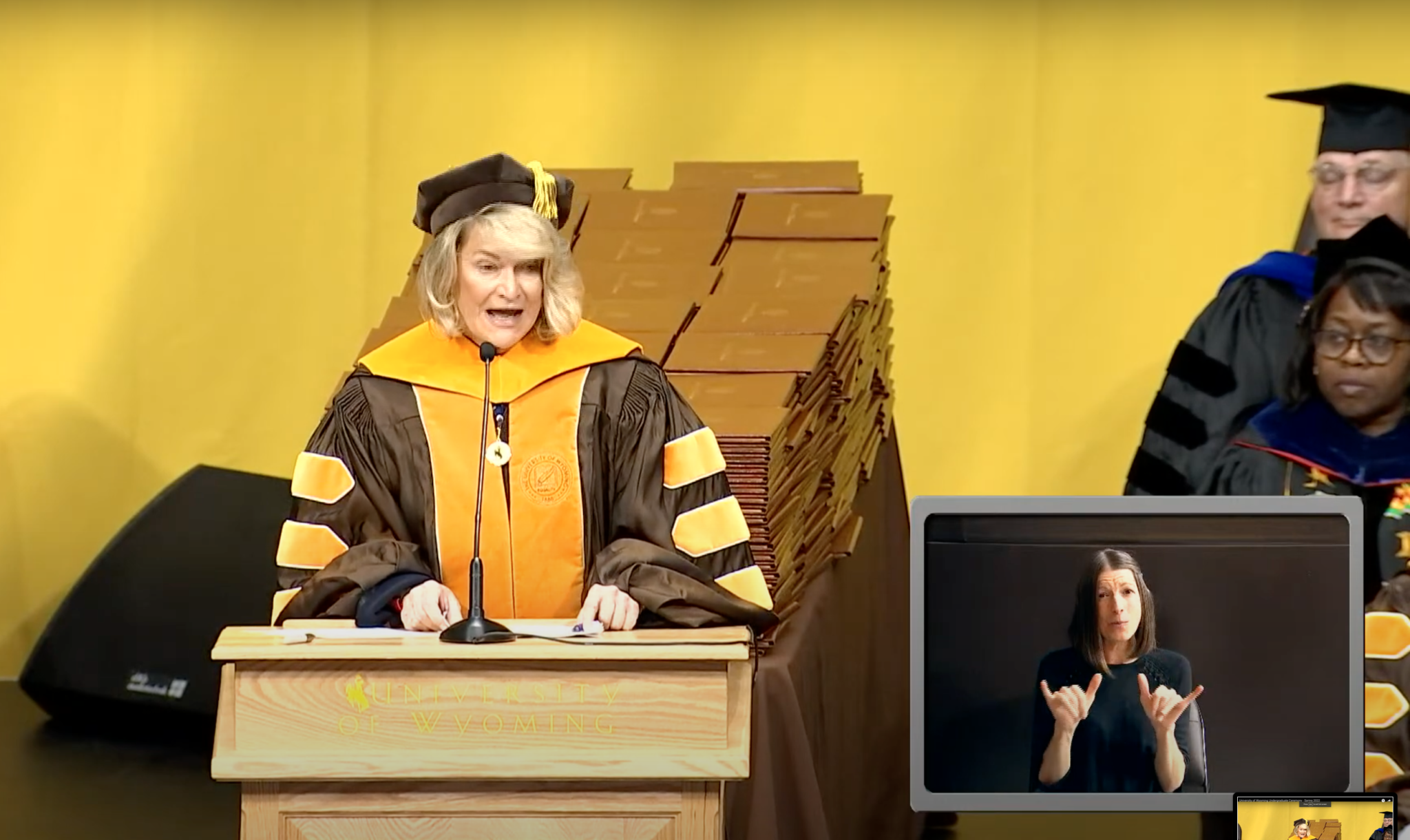 During her speech delivered to the University of Wyoming's College of Arts and Sciences and the College of Education commencement Saturday afternoon, Republican U.S. Senator Cynthia Lummis told graduates that "the existence of two sexes, male and female" was a "fundamental scientific truth."
The audience's immediate reaction to her transphobic remarks were loud expressions of disapproval including jeering, boos, and demands she leave the podium.
The senator's remarks came in the latter third of her twenty-minute address which had primarily focused on the critical need for teachers and in the fields of agriculture and other endeavors she noted were Wyoming hallmarks.
In a statement released by her office Sunday, a spokesperson noted that Lummis was apologizing to those who felt "un-welcomed or disrespected" by the comments.
"My reference to the existence of two sexes was intended to highlight the times in which we find ourselves, times in which the metric of biological sex is under debate with potential implications for the shared Wyoming value of equality," the statement read.
"I share the fundamental belief that women and men are equal, but also acknowledge that there are biological differences and circumstances in which these differences need to be recognized. That being said, it was never my intention to make anyone feel un-welcomed or disrespected, and for that I apologize. I have appreciated hearing from members of the University of Wyoming community on this issue, and I look forward to continuing this dialogue."
An Assistant Professor in the University of Wyoming's Sociology Program in the College of Arts and Sciences tweeted pointing out the graduate's reactions along with the fact that the UW campus community had recently lost a Trans student to suicide, making the senator's remarks more hurtful.
The university's president also issued a statement Sunday expressing support for all members of the UW campus and community:
May 15, 2022
To the UW community:
On Saturday, the university celebrated spring 2022 commencement with a series of events that showcased the best of what makes us special: our students, our staff, our faculty and our ability to openly embrace and debate complex issues. One of our speakers made remarks regarding biological sex that many on campus take issue with. While we respect the right of all to express their views, from students to elected officials, we unequivocally state that UW is an institution that supports and celebrates its diverse communities that collectively make us the wonderful place that we are.
Thank you to the many students and families who celebrated with us this weekend. We welcome the incredible individuality and intellect of all our dynamic and diverse students and never want you to feel otherwise.
Sincerely,
Ed Seidel, President
Being overtly anti-trans at graduation in the same year we lost a trans student to suicide (even if she was oblivious) is beyond cruel.

— Jenni Tabler, PhD (@jenni_tabler) May 14, 2022
Hi 👋. If you are interested in the response of our university. There is a lot of reflection required to support students and the broader state. But we are also people. I'm just a person who lost a student this year. I want all my students to feel seen and to live and thrive. pic.twitter.com/otSXPcc0WE

— Jenni Tabler, PhD (@jenni_tabler) May 16, 2022
Senator Cynthia Lummis' remarks are at the 50:11 time mark:
Federal court blocks part of Ala. trans medical treatment law
Trump-appointed judge issued late Friday ruling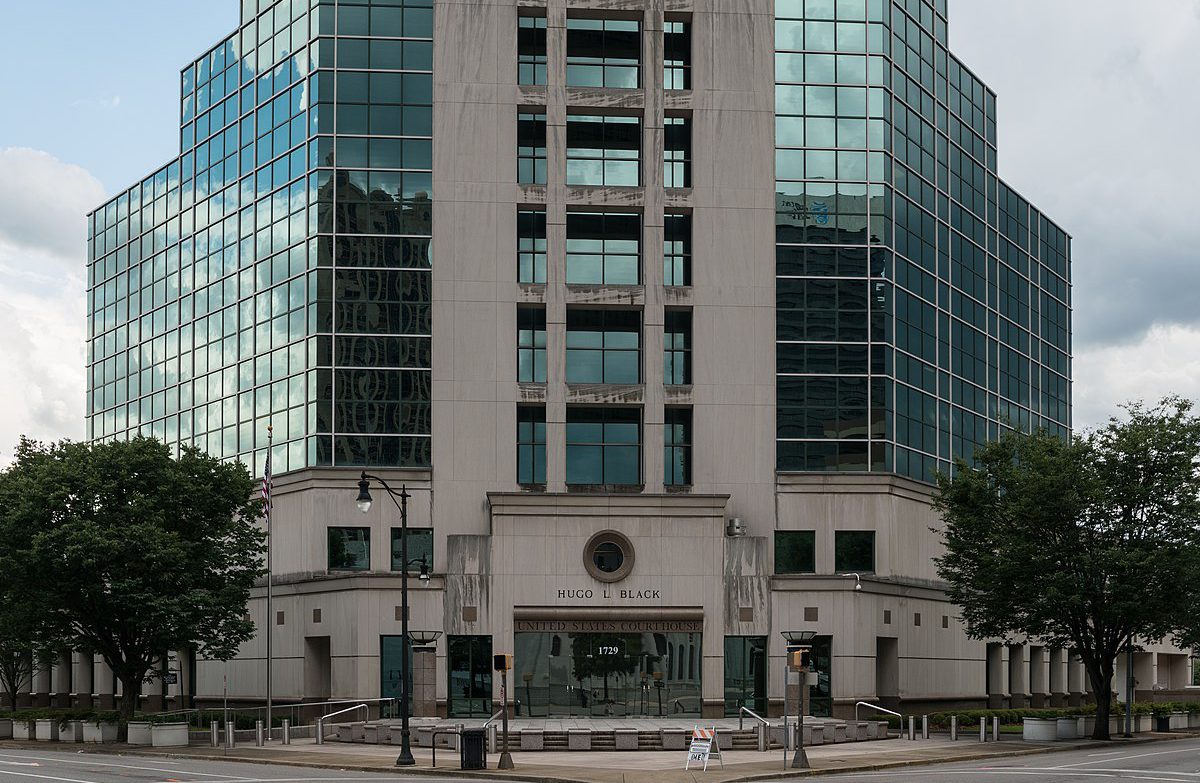 In a 32 page ruling released Friday evening, U.S. District Judge Liles Burke preliminarily enjoined the state from enforcing the law criminalizing medical care for transgender minors in Alabama.
The law made it a felony for doctors and licensed healthcare providers to give gender-affirming puberty blockers and hormones to trans minors.
Burke, who was nominated to the bench by former President Trump to serve on the U.S. District Court for the Northern District of Alabama, wrote that the section of the Alabama Vulnerable Child Compassion and Protection Act that makes treatment of trans minor children a felony; "the court finds that there is a substantial likelihood that Section 4(a)(1)–(3) of the act is unconstitutional and, thus, enjoins defendants from enforcing that portion of the act pending trial."
Burke however ruled that all other provisions of the act remain in effect, specifically: (1) the provision that bans sex-altering surgeries on minors; (2) the provision prohibiting school officials from keeping certain gender-identity information of children secret from their parents; and (3) the provision that prohibits school officials from encouraging or compelling children to keep certain gender-identity information secret from their parents.
The U.S. Justice Department had challenged the state's Senate Bill 184 — a bill that would criminalize doctors for providing best-practice, gender-affirming care to trans and non-binary youth.
In the filing by the Justice Department, the complaint alleges that the new law's felony ban on providing certain medically necessary care to transgender minors violates the Fourteenth Amendment's Equal Protection Clause. The department is also asking the court to issue an immediate order to prevent the law from going into effect.
SB 184 makes it a felony for any person to "engage in or cause" specified types of medical care for transgender minors. SB 184 thus discriminates against trans youth by denying them access to certain forms of medically necessary care.
It further discriminates against trans youth by barring them from accessing particular procedures while allowing non-transgender minors to access the same or similar procedures. The penalties for violating the law include up to 10 years of imprisonment and a fine of up to $15,000. SB 184 would force parents of trans minors, medical professionals, and others to choose between forgoing medically necessary procedures and treatments, or facing criminal prosecution.
The Justice Department's complaint alleges that SB 184 violates the Equal Protection Clause by discriminating on the basis of sex and trans status.
LGBTQ legal rights advocates SPLC, GLAD, NCLR and HRC, joined by co-counsel King and Spalding LLP and Lightfoot, Franklin and White LLC, had previously filed a legal challenge in federal district court against Alabama SB 184.
Shannon Minter, the legal director for the National Center for Lesbian Rights, one of the legal rights advocacy groups who had sued Alabama told the Washington Blade late Friday night:
"We are thrilled by this outcome, which will provide enormous relief to transgender children and their families. As the court recognizes, this is well established medical care that has been endorsed by 22 major medical associations. Thanks to this decision, kids in Alabama can now continue to receive this lifesaving care, and their doctors cannot be prosecuted simply for doing their jobs. This is a huge victory for compassion and common sense and a much needed antidote to the tidal wave of hostile legislation targeting these youth."
In addition to the Justice Department, the doctors challenging SB 184 in Ladinsky v. Ivey are Dr. Morissa J. Ladinsky and Dr. Hussein D. Abdul-Latif, both providers at the Children's Hospital of Alabama and members of the medical staff at the University of Alabama at Birmingham Hospital and the teaching staff at UAB School of Medicine. Ladinsky and Abdul-Latif have long-term expertise in caring for trans children of Alabama families. Under SB 184, they both face criminal penalties including up to 10 years in prison if they continue to provide that support to their patients.
The Alabama family plaintiffs are proceeding anonymously to protect their children. They include Robert Roe, and his 13-year-old trans daughter Mary, of Jefferson County; and Jane Doe and her 17-year-old-trans son John, of Shelby County. These families have deep ties to Alabama. If SB 184 is allowed to go into effect both families will be forced to choose between leaving the state, breaking the law, or facing devastating consequences to their children's health.
********************