Victory Fund announces 'Ten Races to Watch'
Cicilline, Pougnet among the highlighted candidates
A gay Republican seeking office in the Nevada State Legislature and a gay politician vying to become mayor of a Kentucky city are among the candidates the Gay & Lesbian Victory Fund is highlighting as part of its recently announced "Ten Races to Watch."
On Monday, the Victory Fund identified the names of ten endorsed candidates in races that the organization believes could have a significant impact on LGBT community.
The ten candidates represent a portion of the 164 candidates the organization has endorsed in all of 2010 and more than 100 candidates who are facing election in November, according to the Victory Fund.
In a statement, Chuck Wolfe, the Victory Fund's president, predicted that 2010 will be "a banner year" for the organization and its mission to elect openly LGBT people to public office.
"We know out elected officials can be a leading political indicator of real change, so it's exciting to see so many candidates stepping up to run for office this year," Wolfe said.
The Victory Fund statement highlights each of the candidates running in the "Ten Races to Watch" in alphabetical order:
Marcus Brandon — North Carolina House of Representatives (60th District)

With the retirement of N.C. State Sen. Julia Boseman, Brandon would become North Carolina's only openly LGBT state legislator, and one of just five out African-American state lawmakers in the U.S. Brandon ousted a four-term incumbent in the Democratic primary, and now faces a Republican opponent on November 2.

David Cicilline — U.S. House of Representatives (Rhode Island, 1st Congressional District)

Providence Mayor David Cicilline beat three primary opponents to stand in the general election this November. If he wins, Cicilline would become just the seventh openly gay or lesbian person to serve in the U.S. Congress.

Jim Gray — Mayor, Lexington, Kentucky

Lexington Vice Mayor Jim Gray is in a close race for the city's top elected office. The construction company executive is passionate about running city government like he has run his family's nationally known business, Gray Construction. Gray was elected Vice Mayor in 2006 by an overwhelming margin.

Dan Hill — Nevada House of Representatives (District 29)

Dan could become the new face of the Republican Party in Nevada. He's a staunch fiscal conservative who  believes the party will thrive if it also stays out of citizens' personal lives. As an openly gay man, Dan could help bridge the political divide on issues like LGBT equality.

Laurie Jinkins — Washington House of Representatives (District 27)

As a public health and education advocate, social justice leader, community volunteer, lawyer, and mom, Laurie Jinkins is a problem solver with a track record of bringing diverse people and interests together to help working families build community, and to make sure the marginalized have a voice. In Olympia, Laurie will be a strong voice for positive change, and the state legislature's first openly lesbian member.


Aaron Kampfe — Montana State Senate (District 30)

This two-term city council member from Red Lodge, Montana is now running for the State Senate, where he would join two other out state legislators whose authentic voices represent the LGBT community in state government. Red Lodge is the largest city in this Senate district, and Aaron is well-known to area voters.

Victoria Kolakowski — Superior Court Judge, Alameda County, Calif.

Victoria Kolakowski, a lawyer and administrative law judge with a strong background as an LGBT civil rights advocate, is running to become a judge on Superior Court of Alameda County, California. If she wins, Victoria will become America's first openly transgender judge.

Kevin Lembo — Connecticut State Comptroller

Kevin Lembo could become one of just a handful of openly LGBT people ever to be elected statewide, and that would make him one of the highest-ranking openly gay government officials in America.

Evan Low — Mayor, Campbell, Calif.

At 26, Evan Low is currently the youngest openly gay mayor in America. He was elected to the post by his colleagues on the city council in December, a testament to his remarkable leadership skills and bright future. He's facing nine candidates in an election to fill just two positions on the city council.

Steve Pougnet — U.S. House of Representatives (California, 45th Congressional District)

Palm Springs Mayor Steve Pougnet could become the first and only openly gay parent if he's able to beat the GOP incumbent, Rep. Mary Bono Mack. Pougnet is Bono Mack's strongest challenger in years, and among the Democratic Party's greatest chances to pick up a seat now held by Republicans in the House of Representatives.
FBI, SEC launch investigations into alleged George Santos GoFundMe scam
Embattled N.Y. congressman stepped down from committees on Tuesday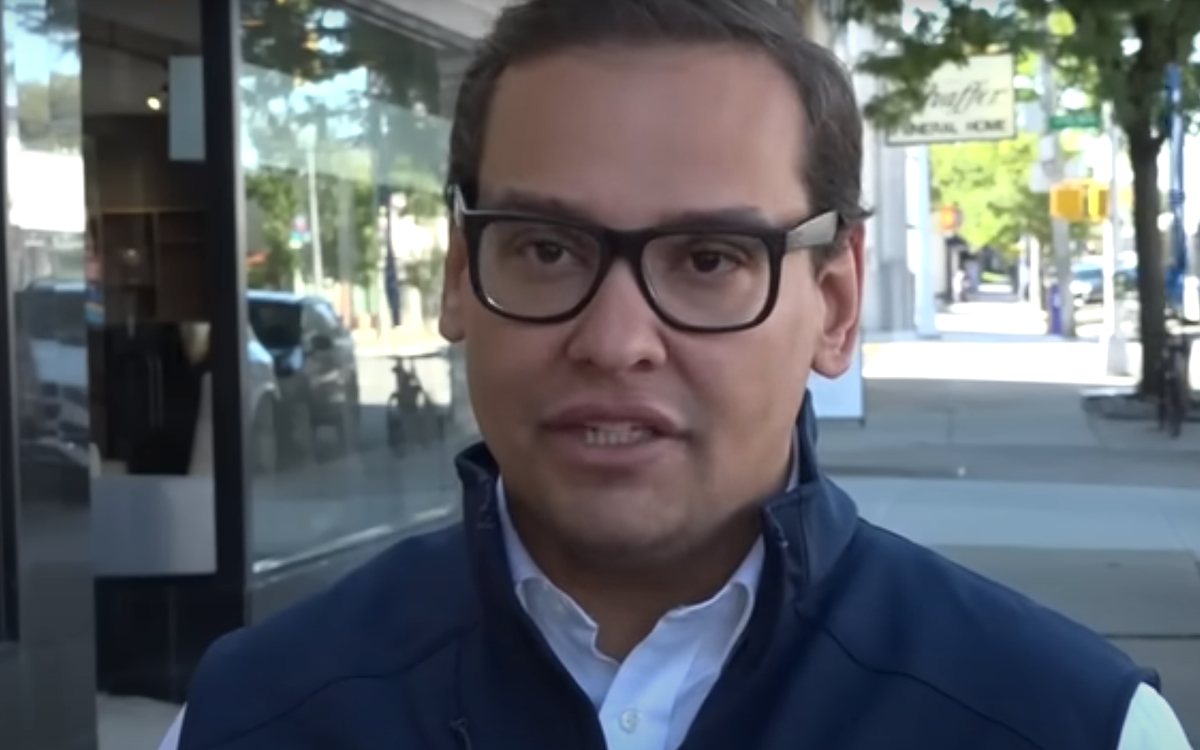 Republican U.S. Rep. George Santos (N.Y.) faces yet another law enforcement probe, this time over allegations the congressman ran a GoFundMe scam in 2016 by crowdsourcing for a U.S. Navy veteran and his cancer-stricken service dog before absconding with the money.
Politico reported on Wednesday that the veteran, Richard Osthoff, furbished text messages to FBI agents who were working on behalf of the U.S. Attorney's Office for the Eastern District of New York, which is reportedly conducting a parallel investigation into Santos' campaign finances.
The news comes a day after Santos resigned from his two committee assignments following a meeting with House Speaker Kevin McCarthy (R-Calif.) on Monday.
Meanwhile, U.S. Rep. Ritchie Torres (D-N.Y.) announced on Twitter Wednesday that he filed a complaint against Santos with the U.S. Securities and Exchange Commission "for violating federal securities law."
Torres wrote that his GOP colleague "illegally operated as a broker without a license, raising funds from unsuspecting investors for Harbor City Capitol, a 17 million dollar Ponzi scheme."
NEW: I just asked the SEC to investigate George Santos for violating federal securities law.

Mr. Santos illegally operated as a broker without a license, raising funds from unsuspecting investors for Harbor City Capitol, a 17 million dollar Ponzi Scheme. pic.twitter.com/2z4YpqhOvm

— Ritchie Torres (@RitchieTorres) February 1, 2023
Last month, Torres and fellow U.S. Rep. Dan Goldman (D-N.Y.) filed an FEC complaint against Santos over his alleged violations of campaign finance laws. And over the weekend, the Justice Department reportedly asked the FEC to yield to federal prosecutors — likely a sign that the campaign finance issues are the subject of a criminal probe.
Santos reportedly faces investigations by the Nassau County District Attorney's Office and the office of New York Attorney General Letitia James. He has been embroiled in controversy since his arrival to Washington following revelations that nearly every part of his biography and identity were complete fabrications.
Trump pledges to weaponize fed'l gov't against trans Americans if reelected
Former president's anti-trans proposals range from healthcare to education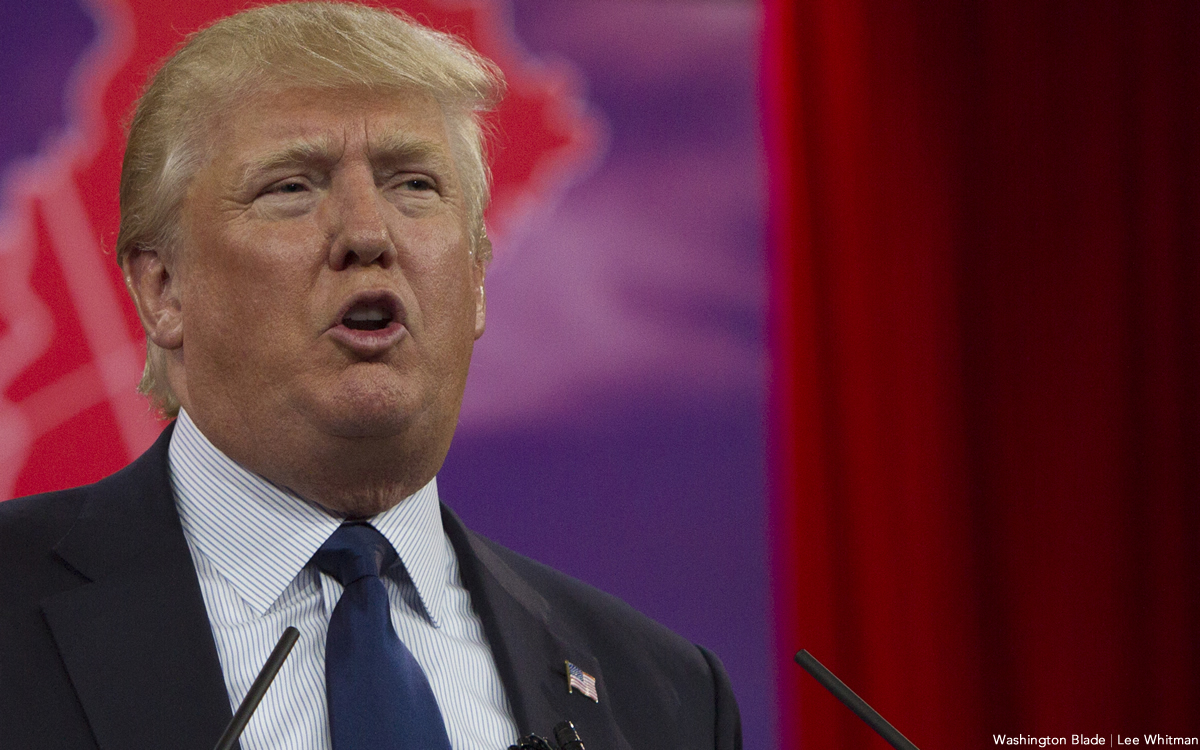 Former President Donald Trump promised to weaponize the might of the federal government against transgender Americans if voters send him back to the White House next year.
He detailed the plans in a video shared on the platform Rumble, which is popular among conservative and far-right users.
Some would restore policies enacted during his administration by executive orders that were overturned by President Joe Biden, while other proposals were more extreme or would face an unclear path to implementation because they would require acts of Congress.
Trump began by inveighing against guideline-directed medical care for the treatment of gender dysphoria in minors — practices that are approved by every major mainstream American and international scientific and medical institution with relevant clinical expertise.
"I will sign a new executive order instructing every federal agency to cease all programs that promote the concept of sex and gender transition at any age," Trump said, promising also to urge Congress to ban certain procedures for minors nationwide.
"I will declare that any hospital or healthcare provider that participates in the chemical or physical mutilation of minor youth will no longer meet federal health and safety standards for Medicaid and Medicare and will be terminated from the program immediately," the former president said, referring again to healthcare interventions whose safety and efficacy has been demonstrated in hundreds of peer reviewed studies in scientific and medical journals.
Trump also said he would create a private right of action allowing for lawsuits against doctors and healthcare providers for administering or facilitating access to treatments for trans and gender non-conforming youth.
Democrats should be studying Nicola Sturgeon and the forceful response she's given to the UK's efforts to hold back trans rights. Dismissing this fight as a distraction will only get you so far–take it head on, put your values up front, and don't hesitate. https://t.co/ZC9W2uKgIT

— Gillian Branstetter (@GBBranstetter) February 1, 2023
"The Department of Justice will investigate big pharma and the big hospital networks to determine whether they have deliberately covered up horrific long term side effects of sex transitions in order to get rich at the expense of vulnerable patients," Trump said.
The former president then looked beyond healthcare, promising to erase trans people from schools and refuse to recognize them by the U.S. government.
"My Department of Education will inform states and school districts that if any teacher or school official suggests to a child that they could be trapped in the wrong body, they will be faced with severe consequences including potential civil rights violations for sex discrimination and the elimination of federal funding," Trump said.
As part of credentialing for America's teachers, messages promoting "the nuclear family" and child-rearing by "mothers and fathers" would be required, Trump said, adding that he would ask Congress to "pass a bill establishing that the only genders recognized by the United States government are male and female and they are assigned at birth."
"The bill will also make clear," Trump said, "that Title IX prohibits men from participating in women's sports and we will protect the rights of parents from being forced to allow their minor child to assume a gender which is new and an identity without the parents' consent."
Trump concluded his message with the false assertion that gender dysphoria "was never heard of in all of human history" until "the radical left invented it just a few years ago."
George Santos to step down from committee assignments
Embattled gay Republican under pressure to resign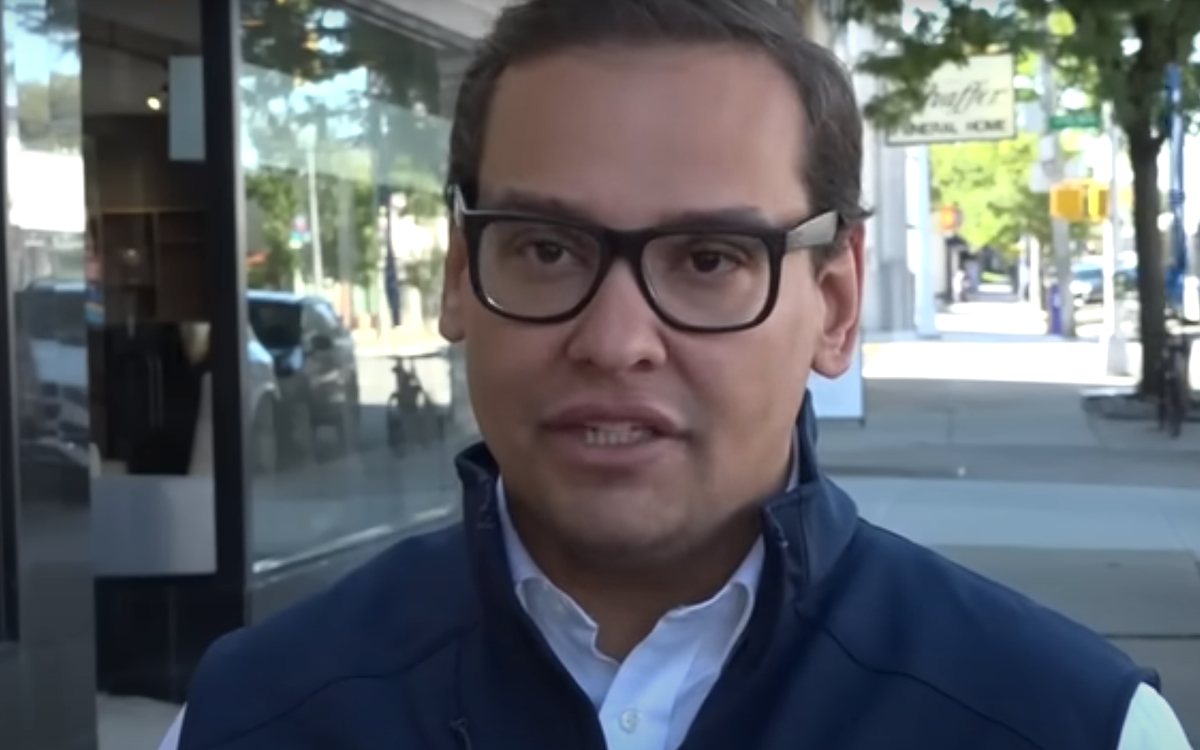 Republican Rep. George Santos (N.Y.) told House GOP colleagues on Tuesday that he will step down from his two committee assignments pending the resolution of investigations and possible law enforcement activity over his alleged financial crimes and violations of campaign finance laws.
Santos, who was appointed to the House Small Business and Science, Space and Technology Committees, neither of which are considered high profile, announced his recusal during a closed-door session following his meeting on Monday with House Speaker Kevin McCarthy (R-Calif.).
Today's news marks the first sign that the many scandals with which Santos has been enveloped since his arrival to Washington may have fractured his relationships with and support from House Republican leadership.
Over the weekend, the Justice Department reportedly asked the Federal Election Commission to yield to the federal prosecutors probing Santos' campaign finance activity, a likely signal that a criminal investigation is underway.
Santos is also the subject of a complaint filed to the House Ethics Committee as well as parallel investigations conducted by the Nassau County District Attorney's Office and the office of New York Attorney General Letitia James.
The congressman has faced calls to resign, including from members of his own party, since it was revealed last month that he had fabricated virtually every part of his identity and biography.