GetEQUAL day of action
The LGBT activist organization GetEQUAL held a day of action in Washington, D.C. on Nov 15

The LGBT civil-rights activist organization GetEQUAL held a day of action in Washington, D.C. on Monday. The co-founder and director of GetEQUAL, Robin McGehee, joined with Lt. Dan Choi and other "Don't Ask, Don't Tell" repeal activists at the U.S. Capitol to meet with staff of Senate Majority Leader Harry Reid to urge action on repeal of DADT during the lame-duck session of Congress. After leaving Reid's office, the activists went to the gates of the White House, where they began chanting "I am somebody, and I deserve full equality." Thirteen activists, many of them veterans dismissed from the military under "Don't Ask," handcuffed themselves to the White House fence. The park police extricated and arrested them.
(Washington Blade photos by Michael Key)


PHOTOS: International LGBTQ Leaders Conference opening reception
Politicians and activists from around the world met and mingled at the JW Marriott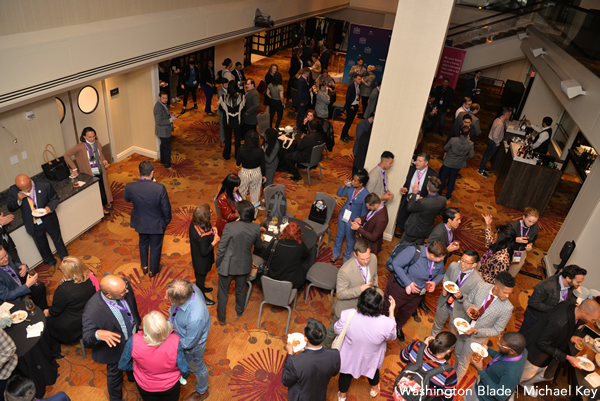 The LGBTQ Victory Institute held an opening reception for the 2021 International LGBTQ Leaders Conference at the JW Marriott on Thursday.
(Washington Blade photos by Michael Key)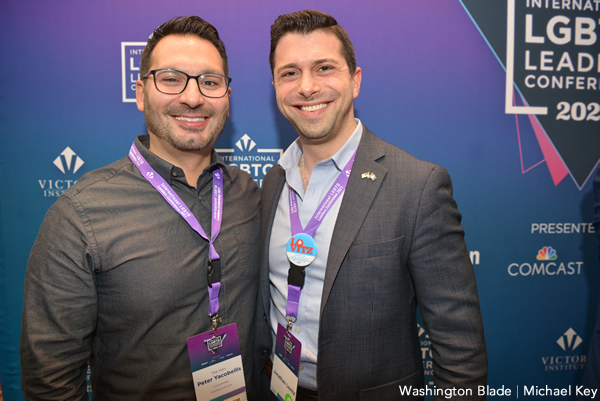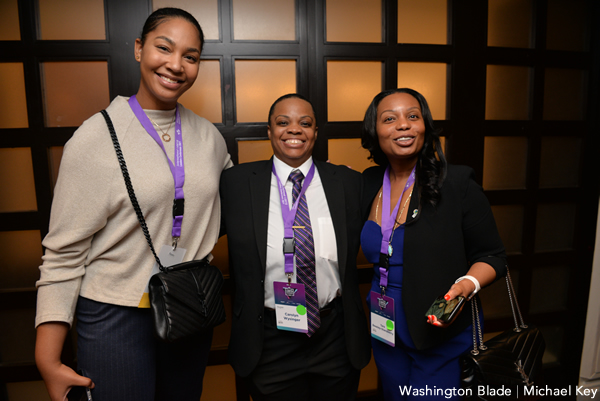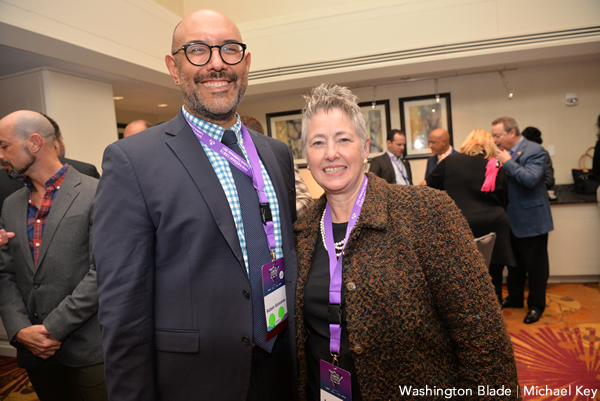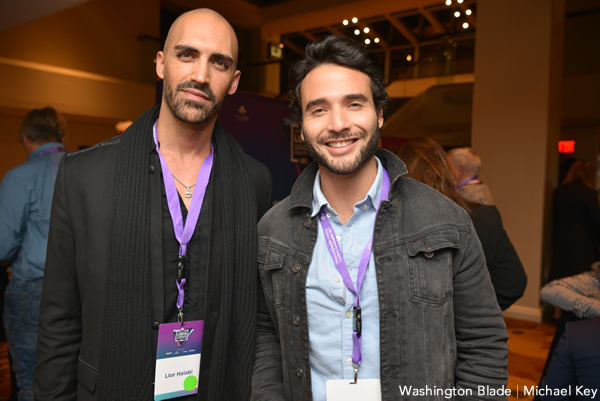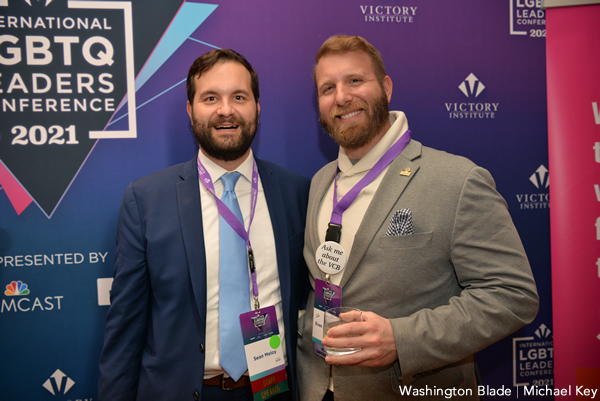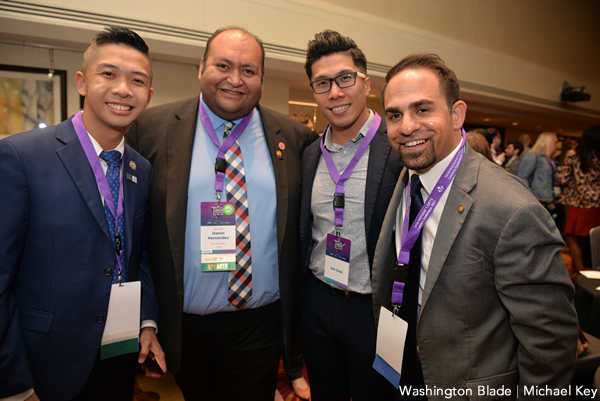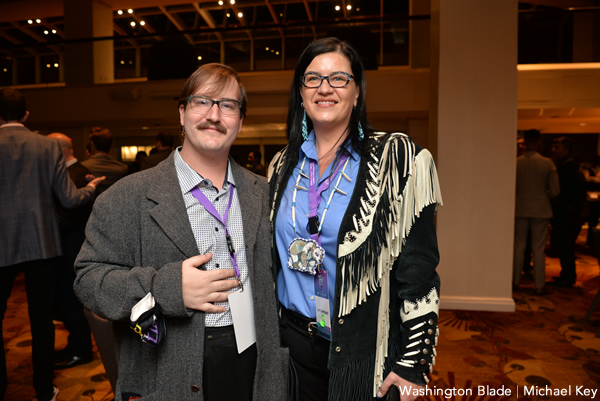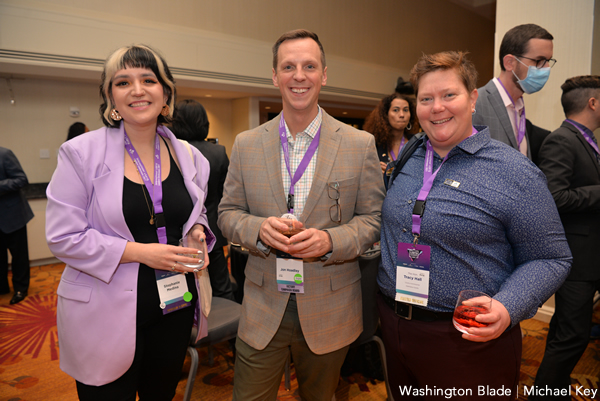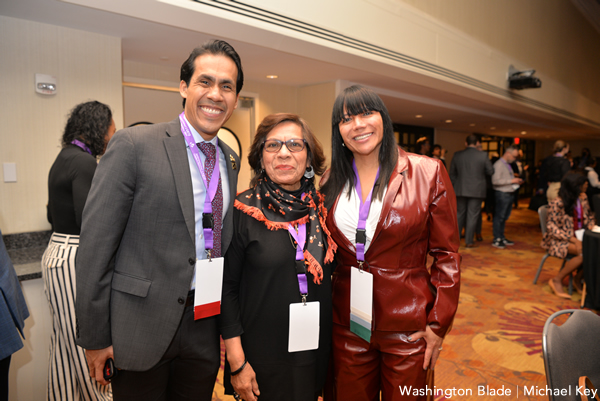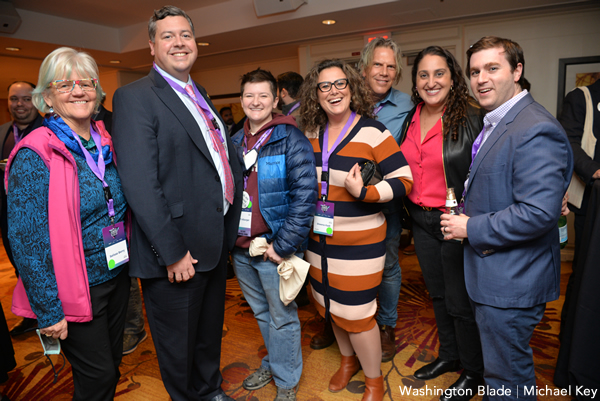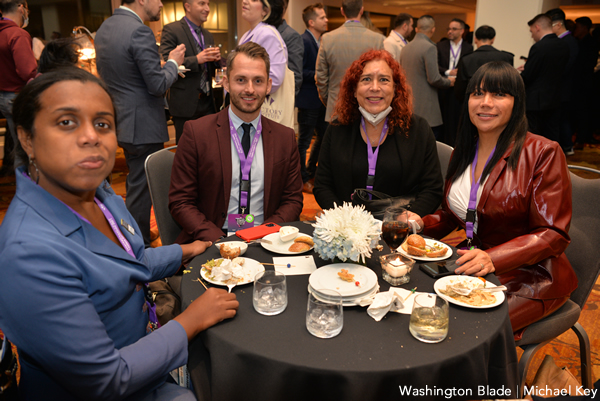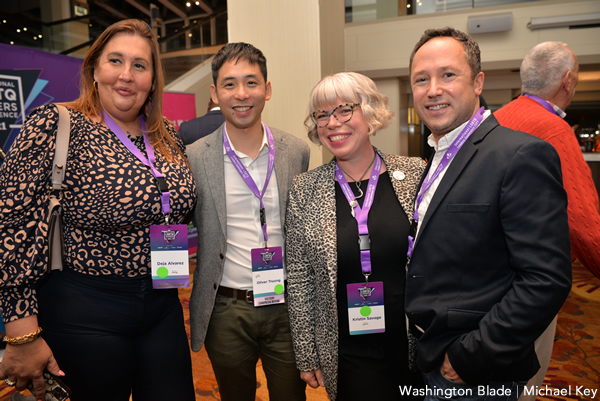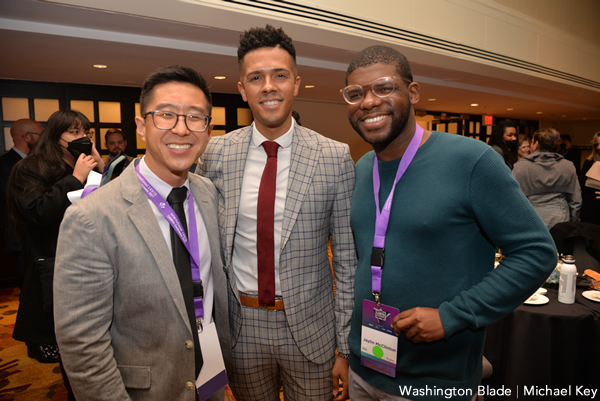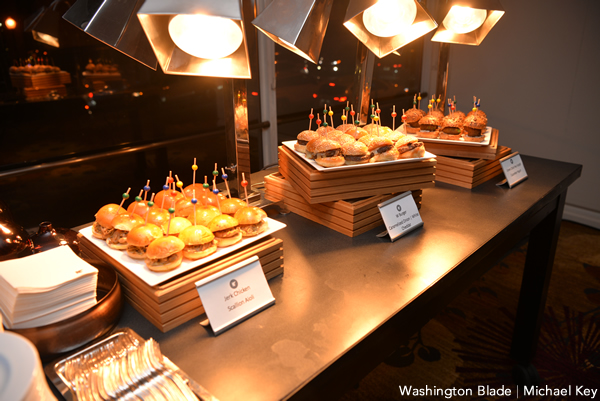 PHOTOS: Flag Football playoffs
LGBTQ league plays at Carter Barron Field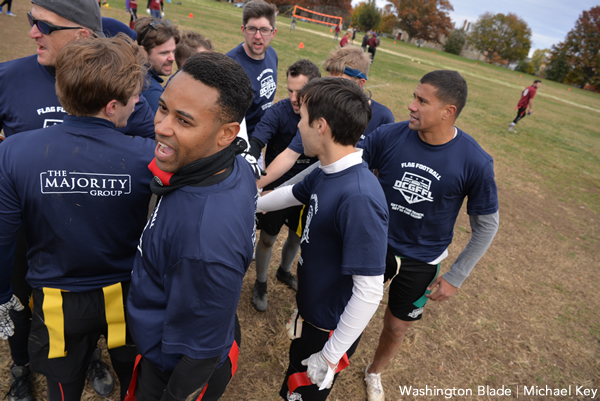 The D.C. Gay Flag Football League held its playoffs at Carter Barron Field on Sunday. The winners advance to the championships on Nov. 21. Visit DCGFFL.org for more information.
(Washington Blade photos by Michael Key)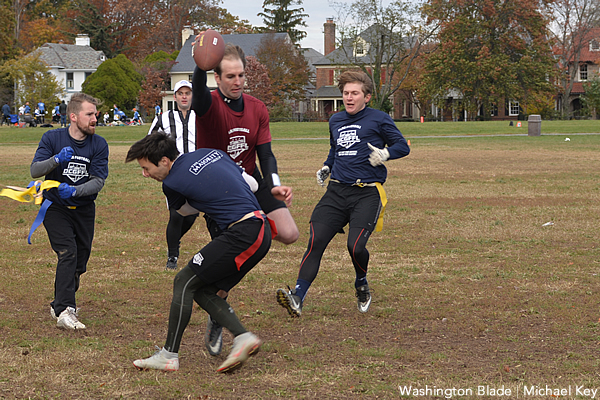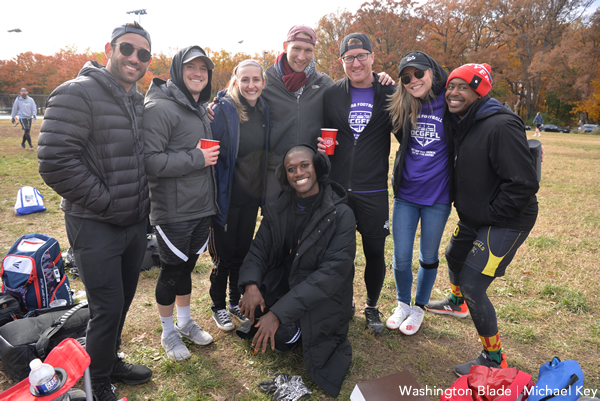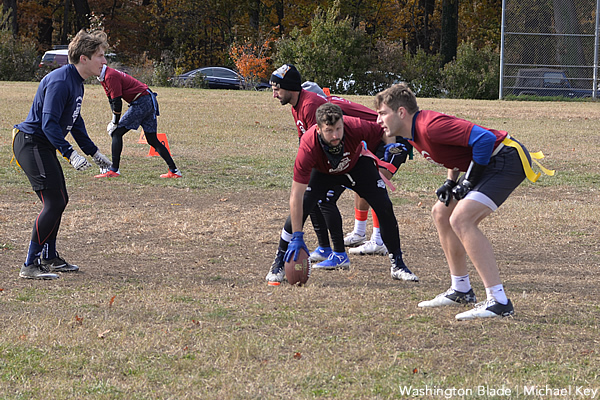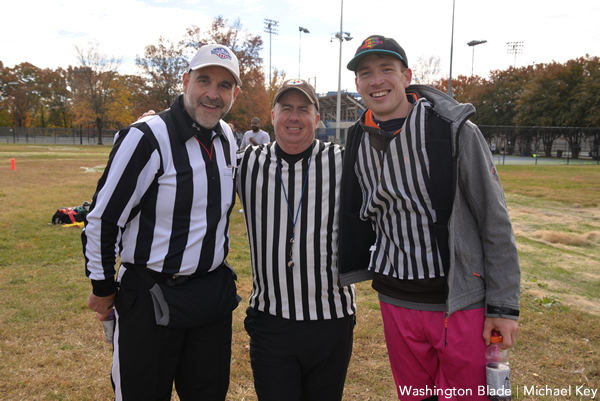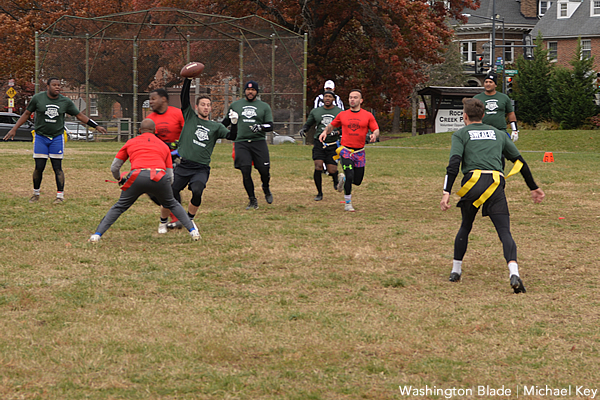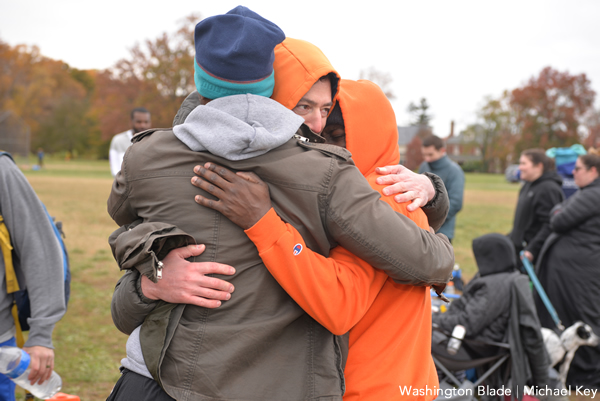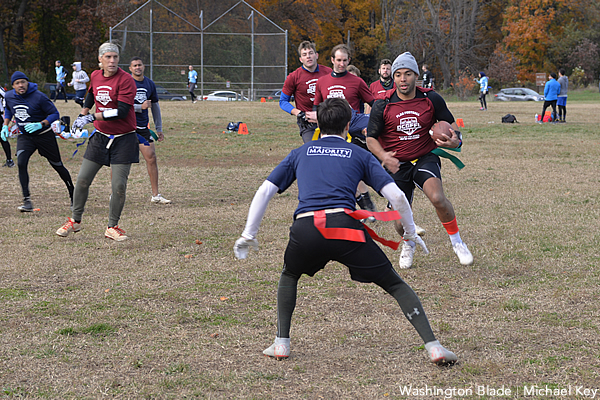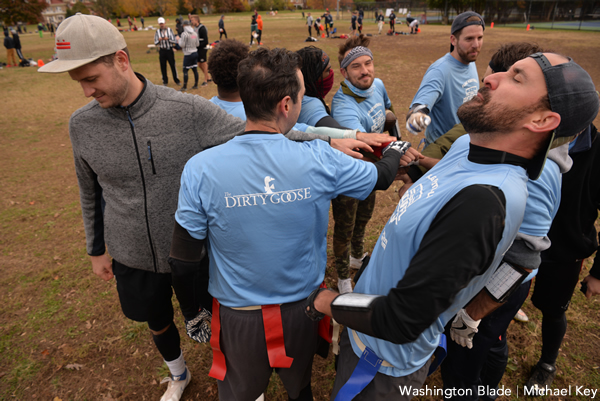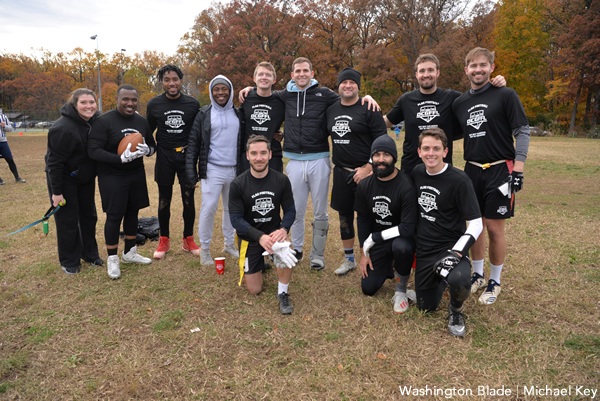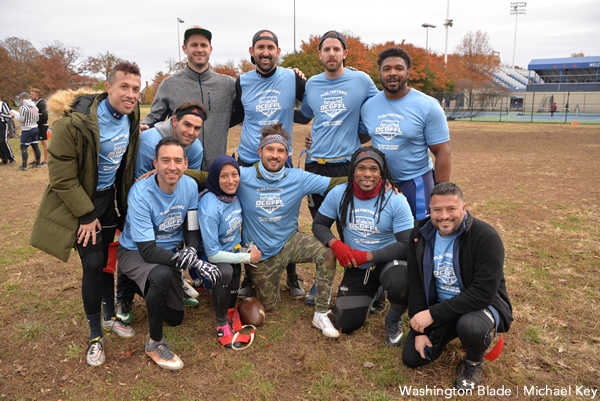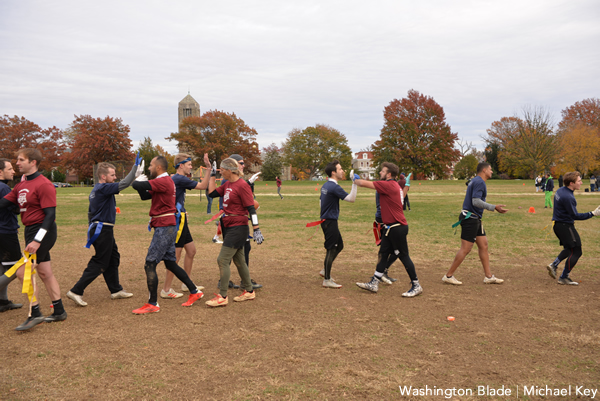 PHOTOS: SMYAL Fall Brunch
Annual fundraiser held for LGBTQ youth programs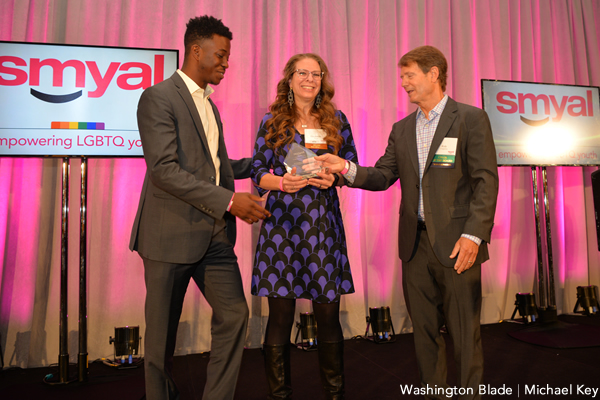 The LGBTQ youth services organization SMYAL held its annual Fall Brunch at the Marriott Marquis on Saturday, Nov. 6. Jonathan Capehart served as the emcee.
(Washington Blade photos by Michael Key)