Health care repeal would harm LGBT Americans
Refighting those political battles would be a mistake

To win the future, America will need to make the kind of investments and reforms that allow our nation to out-innovate, out-educate and out-build the rest of the world.  Effectively implementing the Affordable Care Act is a vital part of this effort.
But some in Congress want to refight the political battles of the past two years and repeal the law along with all the new consumer protections and benefits that go with it.  That would be a major setback for everyone, including lesbian, gay, bisexual and transgender Americans.
Evidence suggests that at least a portion of the LGBT community is disproportionately uninsured. And historically, many LGBT individuals have been misunderstood, ignored or openly discriminated against in our healthcare system.
For people living with HIV it can be even worse:  Fewer than one in five has private insurance, and nearly 30 percent do not have any coverage at all.
Thanks to the Affordable Care Act, that is changing. The health care law is already offering new coverage options to many Americans.
The Pre-Existing Condition Insurance Plan is already helping people living with pre-existing conditions like HIV/AIDS to get coverage. As of last fall, insurers can no longer deny coverage to children because of their pre-existing health conditions. And in 2014, this protection will extend to all Americans. That's when new, competitive health insurance marketplaces will be established under the law, along with expanded Medicaid eligibility and new tax credits for middle class families.
The law is also protecting LGBT Americans from many of the worst abuses of the insurance industry. A year ago, insurers could cancel your coverage when you got sick just because you made a mistake on your application. Under the Patient's Bill of Rights, this practice has been banned, along with other harmful policies like lifetime dollar limits on coverage, which often meant your benefits disappeared when you needed them most.
Thanks to the law, LGBT Americans are getting some relief from skyrocketing premiums with new resources for states to strengthen their oversight of insurance companies and new rules that limit the amount of your premium dollars that insurers may spend on marketing and CEO bonuses.
And the law is helping millions of LGBT Americans gain access to recommended preventive care and screenings for free, including for certain diseases that affect LGBT populations at a rate higher than other populations.
The Affordable Care Act is also making additional investments to address health disparities. New funding will help build a more diverse and culturally competent health care workforce and help community health centers to serve up to 20 million more patients. And increased research and data collection on health disparities will give policymakers the knowledge and tools they need to continue to target resources to underserved communities.
For LGBT communities, the new health care law is already making a difference in people's lives, helping families get care, addressing health disparities and putting our nation on a better path for the future.
Undoing this progress now would be a terrible mistake.
Kathleen Sebelius is the secretary of Health and Human Services.
National Gay & Lesbian Chamber of Commerce Certifies Brown, Naff, Pitts Omnimedia, Inc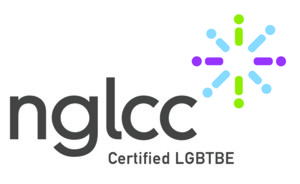 Washington, D.C. — Brown, Naff, Pitts Omnimedia, Inc, the parent company of the Washington Blade and Azer Creative, announced today it has been certified by the National Gay and Lesbian Chamber of Commerce (NGLCC) as an LGBT Business Enterprise. The NGLCC supports and advocates for diversity and inclusion for LGBT-owned businesses. With this certification the Blade's parent company joins more than 510 business and 134 corporate partners of the NGLCC.
Brown, Naff, Pitts Omnimedia, Inc. owns and operates the Washington Blade, the oldest and most acclaimed LGBT newspaper in the country. In 2012, the company launched Azer Creative, a full-service design firm. The company employs more than a dozen full-time LGBT staff.
"We are excited to become one of the 500 LGBT businesses across the country certified by NGLCC," said Lynne Brown, the Blade's publisher and a co-owner of the company. "The LGBT community has been part of our company from the beginning and we look forward to continue that for many years to come."
The Washington Blade was founded in 1969 and is known as the "newspaper of record" for the LGBT community both locally and nationally. Visit washingtonblade.com for more information. Azer Creative is a full-service graphic design firm based in Washington, D.C. Visit azercreative.com for more information. 
Vote now for the 2013 Best of Gay DC!
Choose in dozens of categories among hundreds of nominees, and make your voice heard!
Nominate the 'Best of Gay D.C.' now!
Dozens of categories cover all the best for LGBT Washington. Who deserves the prize this year?