Baldwin sees hope in 112th Congress
LGBT Equality Caucus meeting set for March 16

Rep. Tammy Baldwin (D-Wisc.) maintained this week that pro-LGBT legislation could see progress in the Democratic-controlled Senate during the 112th Congress as prospects of movement are unlikely in the Republican-controlled House.
In an interview with the Washington Blade, the only out lesbian in Congress said she sees room for progress on pro-LGBT bills in the Senate, where Democrats retained control following the mid-term elections.
"There's still a prospect with a Democratically controlled Senate that bills could progress through committee and maybe even come to the floor, depending on the circumstances," Baldwin said.
Baldwin said determining which pro-LGBT legislation would have a shot of passing the Senate is hard to say, but cited one bill that she previously sponsored that would extend health and pension benefits to partners of LGBT federal employees.
"I think the Domestic Partnerships Benefits [& Obligations Act] could be one that might advance," Baldwin said. "Obviously, they still have their 60-vote rule for advancing certain measures to the floor. But could something come up as an amendment to a bill that's very likely to pass? Well, that remains to be seen."
While Baldwin said the Senate could lead the way for pro-LGBT legislation in the 112th Congress, she said lawmakers who would introduce the bills have yet to determine the schedule for doing so.
"We're having some initial discussions about timing, but as the bills have different co-sponsors, I think that different folks have their own timeline," she said.
Even for her own Domestic Partnership Benefits & Obligations Act, Baldwin said the timing for introduction of her bill remains uncertain as House and Senate sponsors work on hammering out identical legislation.
"We just want to make sure that we're on the same page with the Senate sponsors and introduce the bill in the same [form]," Baldwin said.
Baldwin also commended President Obama for his recent declaration that the Defense of Marriage Act is unconstitutional and his decision to no longer defend the statute in court.
The Wisconsin lawmaker called the move a significant step toward DOMA's "ultimate demise" and said it would bolster efforts to legislatively repeal the law. Rep. Jerrold Nadler (D-N.Y.) and Sen. Dianne Feinstein (D-Calif.) have announced they plan to introduce repeal legislation in the 112th Congress.
"In terms of the advancement of Congressman Nadler's bill on repealing the Defense of Marriage Act, I expect that the president's announcement and the administration's decision will give it a boost and renewed attention," Baldwin said. "Obviously, we should be working to repeal statutory measures that aren't constitutional. I'm hoping that that will enable us to gather more co-sponsors than we've had in the past, and to draw attention to the topic of why it's so necessary that we repeal this."
Still, Baldwin expressed skepticism about the prospects of advancing DOMA repeal legislation to passage in the Republican-controlled House. Speaker John Boehner (R-Ohio) has convened a panel to direct House counsel to defend DOMA in court now that the Obama administration is no longer willing to defend it.
Despite Republican control of the House, Baldwin expressed continued optimism about the strength of the LGBT Equality Caucus, which she co-chairs along with the other three openly gay members of Congress, and said the group is only three lawmakers short of the membership it had in the 111th Congress before Democrats lost 63 seats in the chamber.
"That's encouraging," she said. "Even though we had these sweeping changes in House membership, we still have a very rock-solid core of people who are supporting equality."
Baldwin said she expects the LGBT Equality Caucus to hold public events during the 112th Congress to highlight pro-LGBT legislation and discuss the members' commitment to passing the bills.
One such meeting is already scheduled for March 16, when the caucus will host its first business meeting to honor its new chairs and vice chairs. Baldwin said the meeting will be open to the public.
Rep. Ileana Ros-Lehtinen (R-Fla.) — known as perhaps the most pro-LGBT House Republican — is the only GOP member of the LGBT Equality Caucus, but Baldwin said she's courting other Republicans to sign on to the group now that they have control of the House.
"I've made it a personal goal during the next Congress to try to enroll a greater number of Republicans to our ranks," Baldwin said. "We certainly know that there are some in the Republican caucus who do not wish it to remain the party of discrimination and hope that LGBT equality can become a bipartisan issue in the future."
Among the GOP lawmakers that Baldwin said she may solicit to join the LGBT Equality Caucus is Rep. Judy Biggert (R-Ill.), who voted for an amendment to repeal "Don't Ask, Don't Tell" in May even before the Pentagon report was released.
Also on Baldwin's list is Rep. Mary Bono Mack (R-Calif.), who has cast votes for hate crimes protection legislation, a version of the Employment Non-Discrimination Act and repeal of "Don't Ask, Don't Tell" as well as votes against a U.S. constitutional amendment banning same-sex marriage.
Although Baldwin said she believes the prospects for sending legislation to President Obama's desk are slim, she said she expects all 33 bills identified as pro-LGBT legislation from the previous Congress to make an appearance again.
"I certainly anticipate that all of the pro-LGBT equality legislation that was introduced in the last Congress will be reintroduced in this Congress with a focus on those bills to educate our colleagues and to enlist larger numbers of supporters for that legislation even if we anticipate that the Republican leadership will not allow those bills to advance," Baldwin said.
Baldwin also said omnibus legislation that would encompass all the pro-LGBT measures from the previous Congress into one bill could be a way to highlight their importance. Rep. David Cicilline (D-R.I.), the newest openly gay member of Congress, has said he wants to explore the possibility of introducing such legislation.
"I think that pointing out that discrimination still exists in many different arenas is a powerful and important point to keep on raising, and you can do so with legislation, you can do so with other means," Baldwin said.
Still, Baldwin said she expects members of Congress who introduced the individual pro-LGBT bills to want to introduce them again and said omnibus legislation would work to complement those efforts.
"Any such omnibus bill would be in addition to a complement to the wonderful legislation that so many pro-equality colleagues have introduced," Baldwin said.
Of all the pro-LGBT legislation that would be introduced in the 112th Congress, Baldwin expressed the greatest optimism about legislation that would eliminate the federal tax on employer-provided health benefits for same-sex partners. In the previous Congress, the legislation was known as the Tax Equity for Health Plan Beneficiaries Act.
Baldwin said work that gay GOP groups are doing to promote the legislation may give the bill "a slim chance."
"I have been pleased to see both GOProud and Log Cabin Republicans make these tax equity issues a high priority," Baldwin said. "Obviously, those organizations have some influence that we only hope increases over time. But, I think, probably if there were one legislative issue that there were rosier prospects for, that might be it."
One possible vehicle for a measure that may see movement in the 112th Congress is reauthorization of the Elementary & Secondary Education Act. Gay rights supporters have been hoping this measure could pass with anti-bullying safeguards for LGBT students even with Republican control of the House.
Standalone legislation that would have addressed this issue was known as the Student Non-Discrimination Act and the Safe Schools Improvement Act in the 111th Congress.
Still, Baldwin expressed reservations about whether Republicans would agree to such a provision and said she has been discouraged by talk against anti-bullying efforts among her GOP colleagues.
"I have heard rhetoric from some of my Republican colleagues on the issue of anti-gay bullying that has disappointed me profoundly," Baldwin said. "I would expect that if the Senate could include some language on anti-bullying measures, there would be some prospect to reach out to more reasonable-minded Republicans, but I certainly anticipate that there would be opposition."
Additionally, talk in the Senate about restarting efforts to pass comprehensive immigration reform have given LGBT advocates hope that such legislation might include a provision to allow gay Americans to sponsor to sponsor their foreign same-sex partners for residency.
In the previous Congress, standalone legislation that would achieve such a goal was known as the Uniting American Families Act.
But Baldwin said she hasn't yet gotten "a good read" on the prospects of passing comprehensive immigration reform at this stage in the 112th Congress — with or without the UAFA language.
"I know when the president mentioned it in his State of the Union address, I certainly saw some of my Republican colleagues either leap to their feet or express optimism about another attempt at passing comprehensive immigration reform," Baldwin said. "But I would say that as we started our session, things have been quite divisive and whether this is the two-year term in which we can get it done or not is a big question mark to me."
While generally pessimistic about the chances of passing pro-LGBT legislation this Congress, Baldwin also dismissed chances that anti-gay bills could make it into law.
The lawmaker said the Democratic-controlled Senate should be able to block the passage of anti-gay bills that pass the House — such as measures to repeal same-sex marriage in D.C. or thwart "Don't Ask, Don't Tell" repeal — from making it to the president's desk.
"We do know that at the federal level, we still have divided government," Baldwin said. "While it would be a sad day for the representatives of the People's House to pass any of these specific measures, we do know that their likelihood of being considered or embraced by the U.S. Senate is slim, and we also know that the president can exercise his veto if anything were to get to his desk."
VP Harris to oversee White House Office of Gun Violence Prevention
Goal is to implement and expand upon legislation, executive actions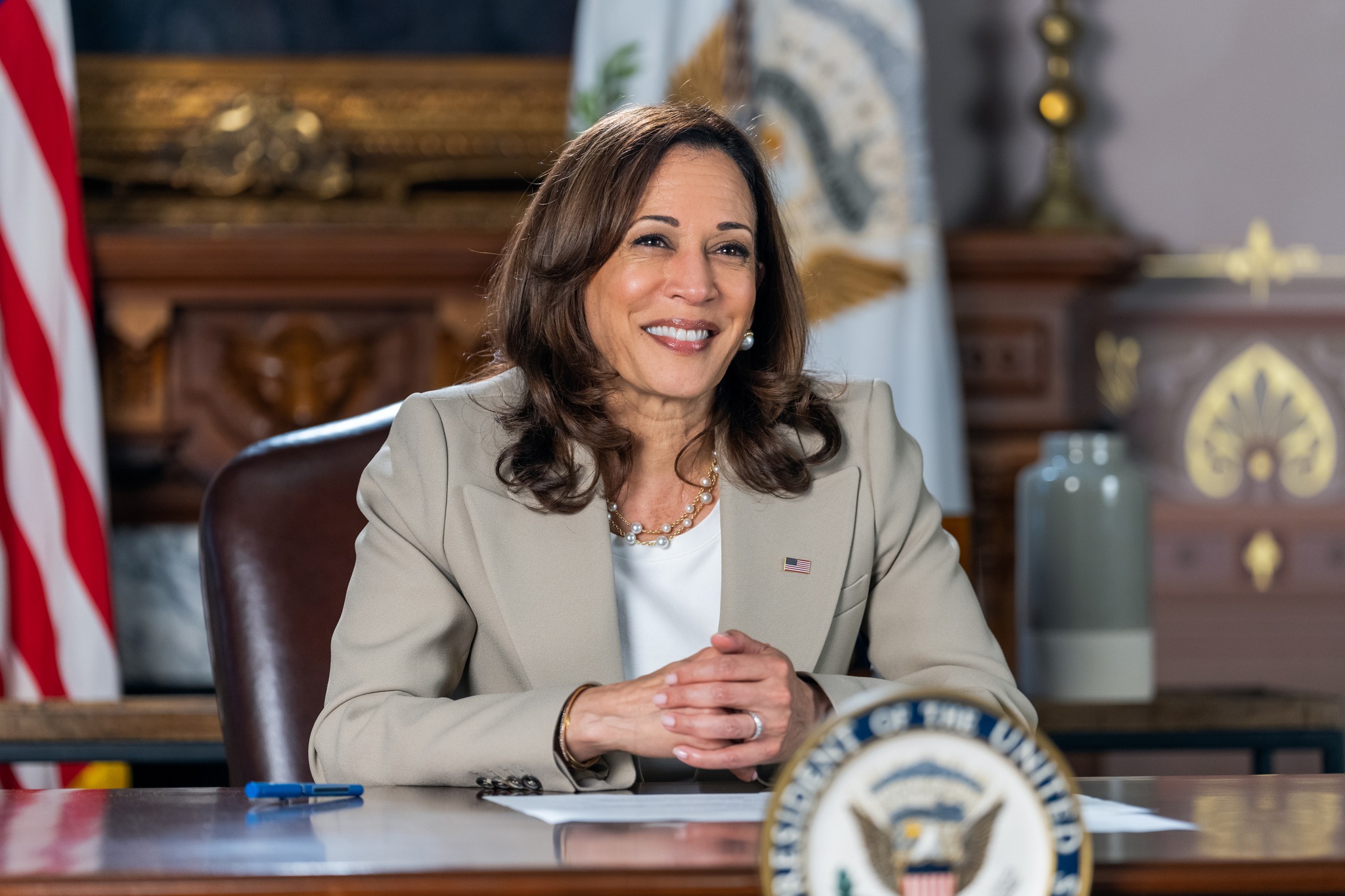 The White House announced Thursday evening that President Joe Biden on Friday will establish the first-ever White House Office of Gun Violence Prevention, to be overseen by Vice President Kamala Harris.
The office will focus on implementing and expanding upon executive and legislative actions, including the Bipartisan Safer Communities Act, "to reduce gun violence, which has ravaged communities across the country."
Serving under Harris will be Stefanie Feldman, "a longtime policy advisor to President Biden on gun violence prevention," and "leading gun violence prevention advocates Greg Jackson and Rob Wilcox."
"Every time I've met with families impacted by gun violence as they mourn their loved ones, and I've met with so many throughout the country, they all have the same message for their elected officials: 'do something,'" Biden said in a statement.
The president noted his signing of last year's bipartisan gun violence prevention law, a flagship legislative accomplishment for the administration, along with his issuance of more executive actions than any president in history to address this problem.
Calling these "just the first steps," Biden said the establishment of the White House Office on Gun Violence Prevention will "build upon these measures and keep Americans safe."
He also urged Congress to do more by passing legislation requiring universal background checks, and baning assault weapons and high capacity magazines.
In a statement, Harris said, "This epidemic of gun violence requires urgent leadership to end the fear and trauma that Americans experience every day."
"The new Office of Gun Violence Prevention will play a critical role in implementing President Biden's and my efforts to reduce violence to the fullest extent under the law," she said, "while also engaging and encouraging Congressional leaders, state and local leaders, and advocates to come together to build upon the meaningful progress that we have made to save lives."
"Our promise to the American people is this: we will not stop working to end the epidemic of gun violence in every community, because we do not have a moment, nor a life to spare," the vice president said.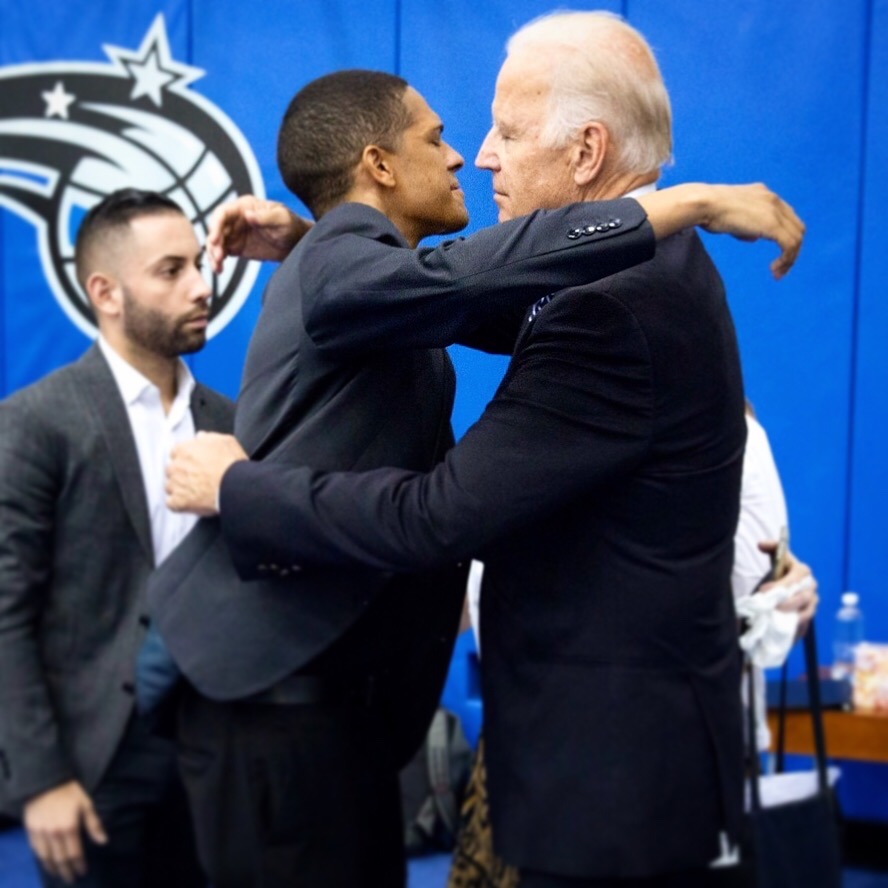 LGBTQ media 'excited' about Press Forward national media funds
Coalition of donors pledges $500 million for local news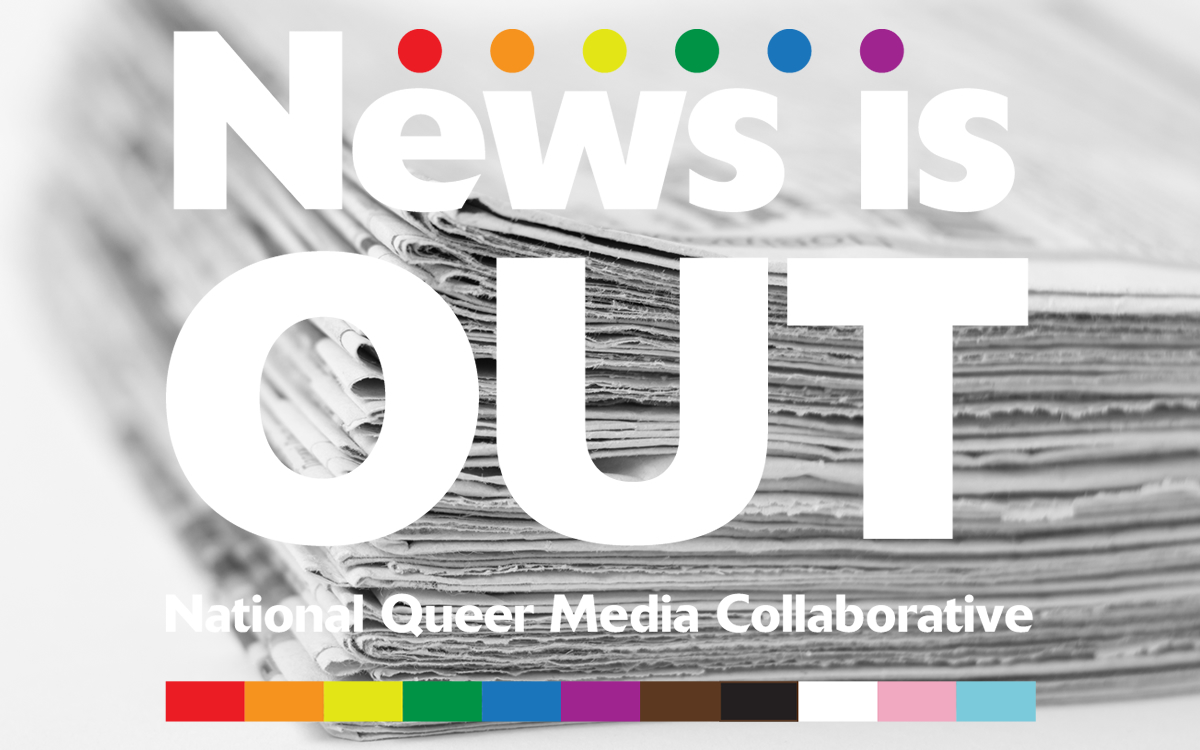 Members of News Is Out, a collaborative of six leading LGBTQ media organizations across the country, have expressed support and excitement about the newly announced national Press Forward effort to support local media in the United States. News Is Out members represent more than 200 years of LGBTQ news and culture coverage, with two member papers starting more than 50 years ago.
"This new effort from foundations, including MacArthur Foundation and Knight Foundation, truly will be a game-changer in the local media space," said Tracy Baim, co-founder of Windy City Times, which is part of a Chicago collaborative that is also advocating for local funding in that city. "Local media are critical to covering issues across the country, from LGBTQ+ and environmental issues to education and criminal justice reform. Philanthropy can provide an important complement to other needed revenues to help local media survive and thrive."
In the U.S., 7.1 percent of adults, or 18 million people, identify as LGBTQ, according to Gallup. About 21 percent of Gen Z identifies as LGBTQ. The media serving this community has been life-saving, resource sharing and an integral part of the movement for LGBTQ equality, News Is Out members said, adding that this media continues to fill a vital information need.
According to the Press Forward announcement, "A coalition of 22 donors announced Press Forward, a national initiative to strengthen communities and democracy by supporting local news and information with an infusion of more than a half-billion dollars over the next five years.
"Press Forward will enhance local journalism at an unprecedented level to re-center local news as a force for community cohesion; support new models and solutions that are ready to scale; and close longstanding inequities in journalism coverage and practice."
The Knight Foundation and the John D. and Catherine T. MacArthur Foundation have been leading the Press Forward effort.
News Is Out is supported in part by a technology grant from the Knight Foundation. The program is called the Queer Media Sustainability Lab
News Is Out is a nearly two-year-old alliance created launched by the Local Media Association, with initial funding from Google News Initiative. The members are Bay Area Reporter, Dallas Voice, Philadelphia Gay News, Washington Blade, Windy City Times and TAGG, a national queer women's magazine.
News Is Out members have collaborated on editorial, business and fundraising opportunities.
"LGBTQ media have always played a critical role in covering and informing our communities," said Lynne Brown, publisher of the Washington Blade. "While we have lost dozens of LGBTQ news media outlets in recent years, those of us who have survived are thriving in 2023. We have done so because we have innovated and sought new forms of revenue. The News Is Out Collaborative has assisted with support that propels us forward."
"LGBTQ+ media is needed now more than ever, as our communities face a backlash across this country," said Leo Cusimano, publisher of the Dallas Voice. "By working together in News Is Out, we have formed a strong alliance to help our members in technology training, editorial collaborations and much more. New funds into this ecosystem will be vital to strengthening the network of local LGBTQ+ media in this country."
Census Bureau asks White House to test questions on sexual orientation, gender identity
Data would be included in annual American Community Survey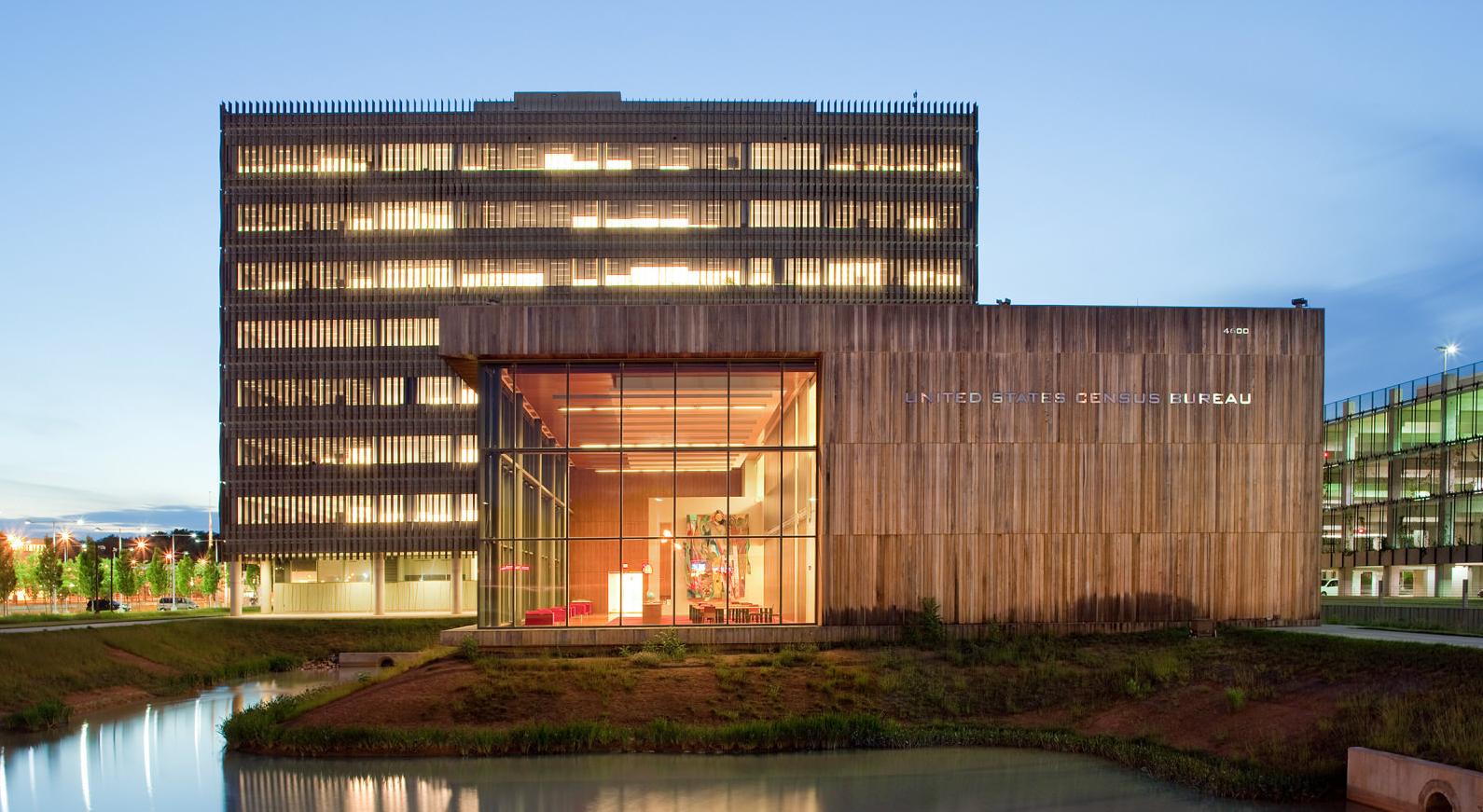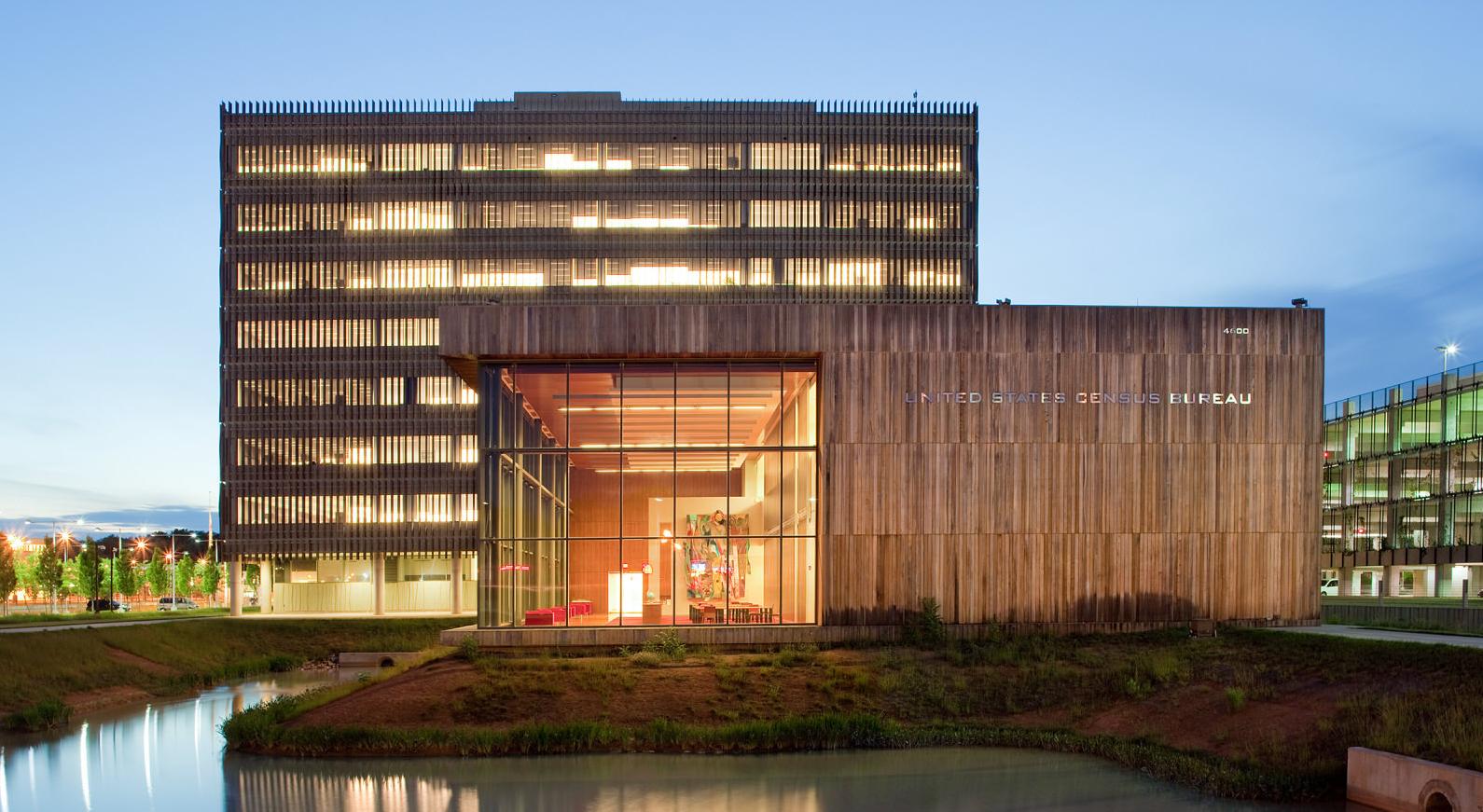 The U.S. Census Bureau on Tuesday asked the Biden administration to sign off on plans to test questions on sexual orientation and gender identity for respondents aged 15 and older on the agency's annual American Community Survey.
Data on these metrics will help inform civil rights and equal employment enforcement, the Census Bureau said in a notice published on the Federal Register.
Testing will help the agency determine wording, response categories and placement of the questions on the survey — its most comprehensive, covering 3.5 million households each year.
A key unknown will be how answers will be provided by proxies such as parents, spouses or others in a household who isn't the person about whom the question is asked.
"Younger LGBT people might not yet be out to their parents or others who are answering these questions as a proxy reporter, so the quality of the data might not be as good for younger people," M. V. Lee Badgett, an economics professor at the University of Massachusetts Amherst, told PBS News.
Currently, the Census Bureau and its annual American Community Survey only ask questions about same-sex couples who are married or cohabitating.
"We anticipate having much more info about the LGBT people than is currently available — including about the demographic and socioeconomic status of LGBT people who aren't in same-sex couple households, including occupational status, industry and wages, and about LGBT people who were born outside the U.S. and LGBT people with disabilities, and their families," Kerith Conron, research director of the Williams Institute at UCLA School of Law, told the Associated Press.