Stark introduces adoption anti-discrimination bill
Calif. lawmaker wants Obama to endorse measure 'wholeheartedly'

A U.S. House member from California on Tuesday introduced legislation that would bar discrimination against LGBT people in adoption cases while calling on President Obama to endorse the bill "wholeheartedly."
During a news conference, Rep. Pete Stark (D-Calif.), the sponsor of the legislation, known as the Every Child Deserves a Family Act, said he wants the White House to support his bill fully in response to a question from the Washington Blade on what he'd like to see from the administration on the issue.
"I'd like to see the administration support our position more definitively," Stark said. "I've had some troubles often determining where the administration is on issues, and I think it's time that President Obama steps up to the bar and makes this — supports it wholeheartedly."
Shin Inouye, a White House spokesperson, said in a statement that Obama believes that adoption rights should be afforded to all Americans and supports the goals of the legislation, but stopped short of offering an explicit endorsement of Stark's bill. The lack of outright support is unlike the president's position on other pro-LGBT initiatives, such as the Employment Non-Discrimination Act or "Don't Ask, Don't Tell" repeal.
"The president has long believed that we must ensure adoption rights for all couples and individuals, regardless of their sexual orientation," Inouye said. "He recognizes that adoptive families come in many forms, and that we must do all we can to break down barriers to ensure that all qualified caregivers have the ability to serve as adoptive families. While we have not reviewed this specific legislation, we share its goals to expand adoption rights and move the dialogue forward on this issue."
The Every Child Deserves a Family Act, which has 33 original co-sponsors, would restrict federal funds for states that allow discrimination in adoption or foster care placement based on the sexual orientation, marital status or gender identity of potential parents — as well as LGBT children seeking homes. Sen. Kirsten Gillibrand (D-N.Y.) is expected to introduce companion legislation in June in the Senate.
Some states recently have taken steps to inhibit potential LGBT parents from adopting. Last month, Arizona Gov. Jan Brewer (R) signed legislation that would give primary consideration in adoptive placement to opposite-sex married couples. Additionally, Virginia's State Board of Social Services recently rejected adding protections against discrimination in adoption cases on the basis of sexual orientation as well as other statuses.
At the news conference, Stark billed the legislation as a means to ensure children living in the foster care system have access to a greater number of adoptive families — including households with single parents or same-sex parents.
"What's in the child's best interest is what the bill is trying to promote," Stark said. "There is no information that shows that children raised by a single parent or gay or lesbian parent households have any more or less problems than all other children."
According to Stark's office, the U.S. government spends more than $7 billion each year on a foster care system against potential single and LGBT parents and allows around 25,000 children age out annually. More than 500,000 children are in foster care and 120,000 of them available for adoption.
Rep. Jim McGovern (D-Mass.), an original co-sponsor for the bill, said the Every Child Deserves a Family Act is necessary to eliminate discrimination against potential LGBT parents and to iron out the differences in adoption policy throughout the country.
"Automatically disqualifying LGBT parents from adoption just because of sexual orientation is wrong," McGovern said. "It makes no sense, especially when so many children are in foster care waiting to be adopted. The current patchwork of unfair state laws and policies … is denying multiple kids to permanent safe and stable homes."
The issue of LGBT adoption has already emerged as an issue for a Republican who could be considering a run in the 2012 presidential campaign. According to Think Progress, former U.S. Sen. Rick Santorum, who's widely expected to be eyeing a White House bid, said in a speech Monday before the FAMiLY Leader in Iowa that adoption is a "privilege" to which LGBT people aren't entitled.
"A lesbian woman walked up to me and said, 'Why are you denying me my right?'" Santorum said. "I said, 'Well, because it's not a right.' It's a privilege. It's a privilege that society recognizes because society sees intrinsic value to that relationship over any other relationship."
During the news conference, Stark blasted Santorum for his anti-gay comments and said the former senator's opinion is no longer relevant because he was voted out in 2006.
"Rick who?" Stark said. "There was a guy in Congress years ago named Santorum, but I think he left. He lost, but [has been] following that path ever since. I think that's nonsense."
Organizations that work on LGBT advocacy and child welfare — including the Family Equality Council and Parents, Families & Friends of Lesbians & Gays — praised Stark for introducing the legislation as means to end discrimination and allow more children to find homes.
Linda Spears, vice president of policy and public affairs for the Child Welfare League of America, said passage of the Every Child Deserves a Family Act would help ensure children who are waiting in foster care can find homes.
"We must recognize that statutory frameworks are absolutely essential in order to get this job done," Spears said. "We cannot have policies in which kids are systemically disadvantaged by state law and by state policy. We cannot have policies that disadvantage and allow children to linger in foster care, those who categorically exclude certain families and put other kids in legal limbo because second parents are not allowed to adopt."
Jennifer Chrisler, executive director of the Family Equality Council, similarly said the legislation is needed to counter what she called "despicable" attempts at the state level aimed at impairing the right to adopt for LGBT people.
"These efforts are divisive, there are despicable, and they push a political agenda at the expense who some of those children who are most vulnerable — the thousands of kids who are living in foster care, [excluding them] from loving, permanent homes," Chrisler said.
Amy Coleman, a Massachusetts foster care alum who was adopted at age 16 by lesbian parents, pressed for legislation allowing full adoption rights for LGBT families by recalling the story of her own adoption.
"My moms have been loving, wonderful parents and will continue to be loving, wonderful parents," Coleman said. "I just felt it was important to come down and share that so that other foster kids know that there are homes out there for them that might not be traditional, but are definitely wanting to take them in, so they don't have to spend their rest of their time in foster care wondering if there is someone who can, or will, adopt them."
Moving the legislation will be challenging in the Republican-controlled House, where the bill will likely be assigned to the House Ways & Means Committee. The office of the committee chair, Rep. Dave Camp (R-Mich.), didn't respond on short notice to the Blade's request to comment on the measure.
Stark said he hasn't spoken with Camp about the Every Child Deserves a Family Act, but added the adoption issue could come before the House Ways & Means Committee in some capacity.
"I suppose that we'll have a hearing on this at some point — one way or the other," Stark said. "The press will require it or the Republicans will in opposition to it. The hearings may not be favorable, but there may very well be hearings on it."
As of Tuesday, the legislation had no Republican co-sponsors, although Stark suggested that the bill may gain GOP support because he's spoken to a Republican lawmaker who has indicated interest. Stark didn't identify the U.S. House member.
The list of original co-sponsors for the legislation notably lacks the names of Democratic lawmakers who usually sign on to pro-LGBT legislation — including House Minority Leader Nancy Pelosi (D-Calif.) as well as gay Reps. Barney Frank (D-Mass.) and David Cicilline (D-R.I.).
Drew Hammill, a Pelosi spokesperson, said the Democratic leader will sign on as co-sponsor.
Harry Gural, a Frank spokesperson, said his boss wasn't asked to support the Every Child Deserves a Family Act.
"Congressman Frank considers co-sponsoring a bill when he is asked by the member introducing the bill, when one of that member's staff makes a request via our staff, or when he gets a request from a constituent," Gural said. "In this case, none of those took place."
Jessica Kershaw, a Cicilline spokesperson, said the legislation is on her boss' radar and he's reviewing it.
Despite the lack of outright support from the White House, one LGBT rights organization maintained the Obama administration is already working to address adoption discrimination through administrative means.
Fred Sainz, the Human Rights Campaign's vice president of communications, said the Department of Health & Human Services is "doing a substantial amount of work" as part of HRC's "All Children All Families" initiative, an agency by agency approach to preventing LGBT discrimination in adoption cases, which aims for the same results as Stark's legislation.
"At the same time, HRC is working with the HHS to provide greater incentives to states, tribes and territories which receive federal funds to establish more inclusive practices," Sainz said. "The Informational Memorandum on LGBT youth and families which went out two weeks ago, and was largely a result of our advocacy, is a good example of that ongoing work."
Sainz was referring to an April 6 memo from HHS encouraging child welfare agencies to serve better the needs of LGBT youth in the foster care system. The memo states agencies should avail themselves of federal funds for training staff on serving LGBT children and called LGBT potential parents an untapped resource for providing homes for LGBT youth.
Nonbinary Energy Department official charged with second luggage theft
Sam Brinton placed on administrative leave after first allegation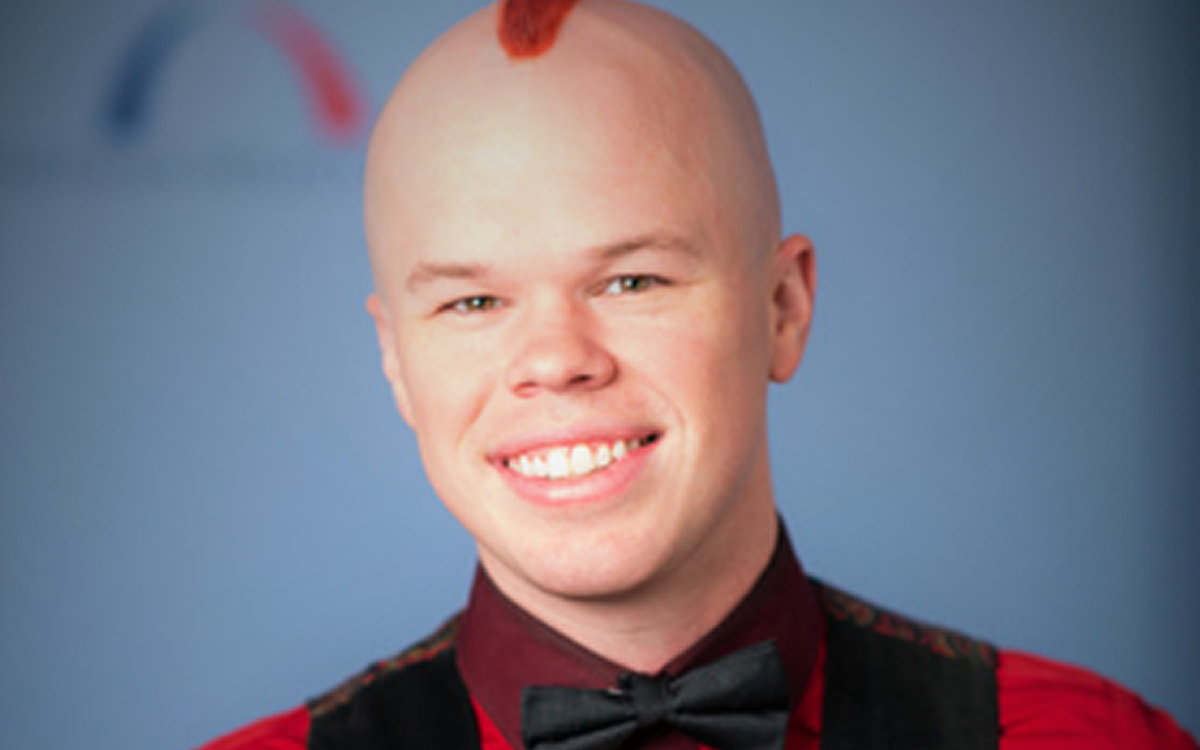 Sam Brinton, the first openly genderfluid person appointed to a senior government post, was served with a felony arrest warrant Friday following a second incident in which they were accused of stealing luggage from an airport.
New charges accuse Brinton of grand larceny of property valued between $1,200 and $5,000, for stealing luggage at Harry Reid International Airport in Las Vegas. They were previously charged with a felony for lifting a suitcase from baggage claim at the Minneapolis-St. Paul International Airport on Sept. 16.
Brinton joined the U.S. Department of Energy this year as deputy assistant secretary for spent fuel and waste disposition. The New York Post reported they were put on leave following the first incident.
"The Department of Energy takes criminal charges against DOE employees and clearance holders very seriously," a Department of Energy spokesperson told the Washington Blade in a statement. "Sam Brinton, a career civil servant, is on administrative leave. The department is limited by law on what it can disclose on personnel matters, such as an employee's clearance status. Generally, as the department has previously stated, if a DOE clearance holder is charged with a crime, the case would be immediately considered by DOE personnel security officials, and depending on the circumstances, that review could result in suspension or revocation of the clearance."
On Dec. 7, a group of 16 Republicans in the U.S. House of Representatives, including far-right Congress members Marjorie Taylor Greene (Ga.), Andy Biggs (Ariz.) and Louie Gohmert (Texas), called on Energy Secretary Jennifer Granholm to demand Brinton's resignation.
Sen. Sinema changes party affiliation from Democrat to independent
Lawmaker made history in 2018, becoming first bi member to serve in Senate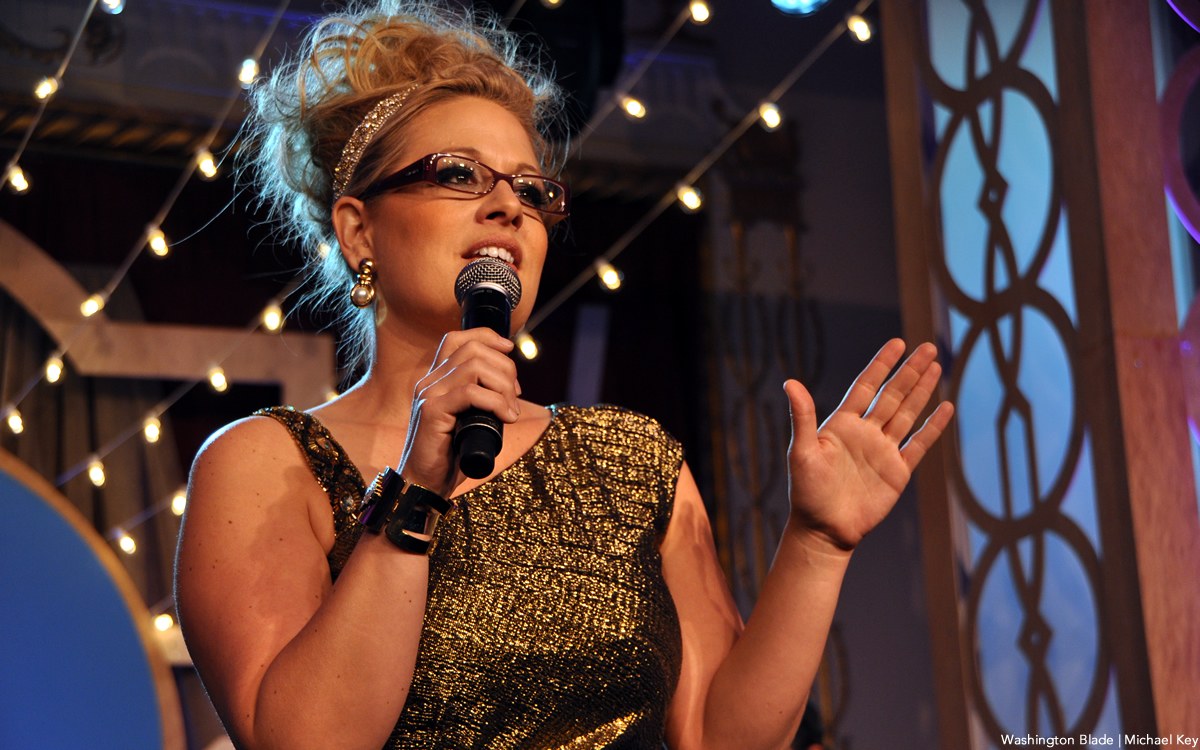 Sen. Kyrsten Sinema of Arizona said during an interview with POLITICO on Friday that she will switch her party affiliation from Democrat to independent but pledged not to change the way she has voted over the past four years in the Senate.
Sinema's announcement comes just two days after Democratic Sen. Raphael Warnock of Georgia prevailed in a runoff election against Republican challenger Herschel Walker, widening Democrats' razor thin majority in the upper chamber.
"I don't anticipate that anything will change about the Senate structure," Sinema told POLITICO. "I intend to show up to work, do the same work that I always do. I just intend to show up to work as an independent."
White House Press Secretary Karine Jean-Pierre released a statement on her decision:
"Senator Sinema has been a key partner on some of the historic legislation President Biden has championed over the last 20 months, from the American Rescue Plan to the Bipartisan Infrastructure Law, from the Inflation Reduction Act to the CHIPS and Science Act, from the PACT Act to the Gun Safety Act to the Respect for Marriage Act, and more.
"We understand that her decision to register as an independent in Arizona does not change the new Democratic majority control of the Senate, and we have every reason to expect that we will continue to work successfully with her."
Sinema's reputation as an iconoclast has occasionally frustrated her Democratic colleagues in the chamber as well as progressives more broadly. Critics were puzzled by what they saw as the Arizona Senator's fealty to multinational pharmaceutical companies, hedge funds, and venture capital firms.
More recently, however, Sinema was credited for her instrumental work earning her GOP colleagues' support for the Respect for Marriage Act, which earned a filibuster proof majority and is now on its way to be signed into law.
Sinema made history with her election to the Senate in 2018, becoming the first bisexual and second LGBTQ person (behind Democratic Sen. Tammy Baldwin of Wisconsin) to serve in the upper chamber.
Brittney Griner returns to U.S.
WNBA star released in exchange for Russian arms dealer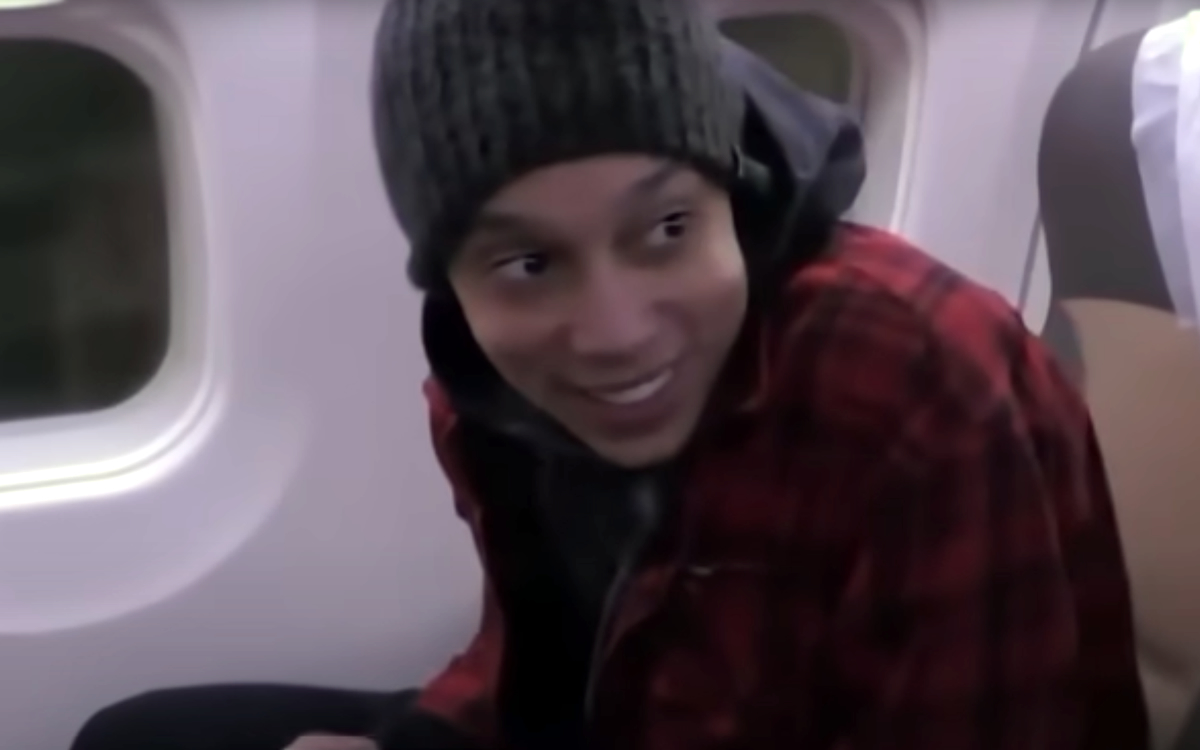 WNBA star Brittney Griner returned to the U.S. on Friday after Russia released her in exchange for a convicted arms dealer.
Griner landed at Kelly Air Force Base in San Antonio at around 5:30 a.m. ET.
Media reports indicate Griner then went to the U.S. Army's Joint Base San Antonio-Fort Sam Houston. They also said she will undergo a medical examination at the Brooke Army Medical Center.
"So happy to have Brittney back on U.S. soil," tweeted "Welcome home BG."
So happy to have Brittney back on U.S. soil. Welcome home BG!

— U.S. Special Presidential Envoy Roger D. Carstens (@StateSPEHA) December 9, 2022
Griner had been serving a nine-year prison sentence in a penal colony after a Russian court convicted her on the importation of illegal drugs after Russian customs officials in February found vape canisters containing cannabis oil in her luggage at Moscow's Sheremetyevo Airport.
President Biden on Thursday announced Russia had released Griner in exchange for Viktor Bout, a Russian arms dealer who is serving a 25-year prison sentence in the U.S.
Russian media broadcast a video of the exchange that took place at an airport in Abu Dhabi in the United Arab Emirates.
Griner's wife, Cherelle Griner, was with Biden and Vice President Kamala Harris and Secretary of State Antony Blinken when they spoke with Griner from the Oval Office before she left for the U.S.
"She is safe," said Biden. "She is on a plane. She is on her way home."
Advocacy groups are among those who welcomed Brittney Griner's release. Cherelle Griner and the Biden administration have said they remain committed to securing the release of Paul Whelan, a former U.S. Marine who is serving a 16-year prison sentence in Russia for spying.