UAFA-inclusive family immigration bill introduced
Bill enables gay Americans to sponsor foreign partners for residency

A U.S. House member from California on Thursday introduced family immigration legislation that includes language allowing gay Americans to sponsor their foreign partners for residency in the United States.
Rep. Mike Honda (D-Calif.) introduced the Reuniting Families Act, which has a provision that would protect bi-national same-sex couples as one of its six prongs to keep families together in the country.
During a conference call Thursday, Honda touted his legislation as a means to make U.S. immigration policy more fair for gay Americans and their foreign partners.
"RFA also ends discrimination in our immigration system by allowing same-sex permanent partners to sponsor their foreign national partners for immigration benefits," Honda said.
The provision allowing gay Americans to sponsor their foreign partners for residency in the United States is identical to other legislation known as the Uniting American Families Act, which is sponsored by Rep. Jerrold Nadler (D-N.Y.) in the House and Sen. Patrick Leahy (D-Vt.) in the Senate.
Rachel Tiven, executive director for Immigration Equality, praised Honda for including a provision for bi-national same-sex couples as part of his legislation.
"Separating families has an enormously expensive impact, it is a drain on the economy and separating Americans from their loved ones and forcing them to move abroad because they can't keep their family together in this country is simply pointless," Tiven said.
In addition to including UAFA-like language, Honda's legislation would help shorten the wait times that can keep legal immigrants and their overseas loved ones separated for years. The bill would classify spouses and children of permanent U.S. residents as "immediate relatives" and exempt them from numerical caps on immigration.
"The reality is almost 6 million people are stuck the log jam of our family visa system," Honda said. "The current system has not been updated in over 20 years, and many family members who apply for visas are not granted admission for decades — and that undermines their economic contributions to our country and encourages some frustrated relatives to resort to illegal migration."
The Reuniting Families Act has 73 co-sponsors, including House Minority Leader Nancy Pelosi (D-Calif.) as well as gay Reps. Barney Frank (D-Mass.), Tammy Baldwin (D-Wis.) and Jared Polis (D-Colo.). The co-sponsors are all Democrats; no Republicans have signed on in support.
Rep. David Cicilline, another gay lawmaker, isn't among the co-sponsors. His office didn't respond on short notice to explain why his name isn't on the list of supporters.
During the conference call, Honda said he intends his legislation to be a marker to set the tone for debate on larger comprehensive immigration reform legislation in the 112th Congress. President Obama is set to give a speech on Tuesday calling for the passage of legislation to reform U.S. immigration code.
"It's to also tell our citizens and those with legal permanent resident status to be part of the movement for a comprehensive package for everyone in this country," Honda said. "I'd like to make sure that we just go through the arc once and just fix all the holes and make sure that this thing we call immigration system … is a better vessel for people that we're trying to care of."
Until comprehensive immigration reform can be passed, Honda called on Obama to issue a moratorium to stop the deportation of foreign nationals in same-sex unions who would eligible for married-based green cards if not for the Defense of Marriage Act.
"The president has at his disposal certain kinds of statutory existing powers that he can stay a deportation process," Honda said. "He can put in a place a situation where folks will be held in abeyance and allowed to work and allowed to continue their lives until such time that we correct our immigration system."
Last month, Honda was among the 47 U.S. House members, who, along with Rep. Zoe Lofgren (D-Calif.), wrote the Justice Department and Department of Homeland Security Meanwhile to stop the deportations of foreigners in legally recognized same-sex marriages in the United States.
In the 111th Congress, Sen. Robert Menendez (D-N.J.) sponsored the Senate version of the Reuniting Families Act, but he has yet to introduce this bill this year.
The version of the bill that Menendez previously introduced didn't include a provision for bi-national same-sex couples, although the legislation was similar in other respects to Honda's bill. However, at the end of last year, Menendez introduced larger comprehensive immigration reform legislation in which the both the Reuniting Families Act and the Uniting American Families Act were provisions.
Menendez's office didn't respond by deadline to a request to comment when the senator would reintroduce the Reuniting Families Act or whether it would include a provision to keep bi-national same-sex couples together in the United States.
Steve Ralls, a spokesperson for Immigration Equality, said he thinks Menendez will likely again introduce comprehensive legislation this Congress that would include both Uniting American Families Act and the Reuniting Families Act.
"Sen. Menendez would be the best person to talk about the Senate CIR strategy, but my expectation is that we will see an inclusive, all-encompassing Senate bill which incorporates the various other bills, such as UAFA and RFA, into one," Ralls said.
Patrick O'Connell, acclaimed AIDS activist, dies at 67
Played key role in creating red ribbon for awareness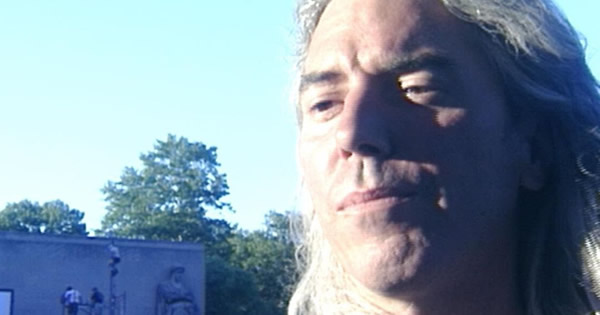 Patrick O'Connell, a founding director of the New York City-based AIDS advocacy group Visual AIDS who played a lead role in developing the internationally recognized display of an inverted, V-shaped red ribbon as a symbol of AIDS advocacy, died on March 23 at a Manhattan hospital from AIDS-related causes, according to the New York Times. He was 67.
Visual AIDS said in a statement that O'Connell held the title of founding director of the organization from 1980 to 1995.
During those years, according to the statement and others who knew him, O'Connell was involved in the group's widely recognized and supported efforts to use art and artist's works to advocate in support of people with HIV/AIDS and efforts to curtail the epidemic that had a devastating impact on the art world.
Thanks to a grant from the Art Matters foundation, Visual AIDS was able to retain O'Connell as its first paid staff member in 1990, the group said in its statement.
"Armed with a fax machine and an early Macintosh computer, Patrick helped Visual AIDS grow from a volunteer group to a sustainable non-profit organization," the statement says. "A passionate spokesperson for the organization, he helped projects like Day Without Art, Night Without Light, and the Red Ribbon reach thousands of people and organizations across the world," the group says in its statement.
"We were living in a war zone," the statement quoted O'Connell as saying in a 2011 interview with the Long Island newspaper Newsday. "But it was like a war that was some kind of deep secret only we knew about," O'Connell said in the interview. "Thousands were dying of AIDS. We felt we had to respond with a visible expression," he told the newspaper.
With O'Connell's help, Visual AIDS in 1989 organized the first annual Day Without Art in which dozens of galleries and museums in New York and other cities covered art works with black cloths to symbolize the mourning of those who died of AIDS. Among those participating were the Brooklyn Museum, the J. Paul Getty Museum in Los Angeles, and the Metropolitan Museum of Art in New York, which replaced a Picasso painting with a "somber informational placard," according to the New York Times.
In 1990 O'Connell helped Visual AIDS organize the first Night Without Light, which was held at the time of World AIDS Day. New York City's skyscraper buildings, bridges, monuments, and Broadway theaters turned off their lights for 15 minutes to commemorate people who lost their lives to AIDS, the New York Times reported.
In the kickoff of its Red Ribbon Project in 1991, McConnell helped organize volunteers to join "ribbon bees" in which thousands of the ribbons were cut and folded for distribution around the city, the Times reports. Those who knew McConnell said he also arranged for his team of volunteers to call Broadway theaters and producers of the upcoming Tony Awards television broadcast to have participants and theater goers display the red ribbons on their clothes.
Among those displaying a red ribbon on his label at the Tony Awards broadcast was actor Jeremy Irons, who was one of the hosts. In later years, large numbers of celebrities followed the practice of wearing the red ribbon, and in 1993 the U.S. Postal Service issued a red ribbon stamp.
The Times reports that O'Connell was born and raised in Manhattan, where he attended Fordham Preparatory School and later graduated from Trinity College in Hartford, Conn., in 1973 with a bachelor's degree in history. According to Visual AIDS, O'Connell served as director of the Hallwalls arts center in Buffalo, N.Y. from 1977 to 1978 before returning to New York City to work for a gallery called Artists Space.
The Times reports that O'Connell learned in the middle 1980s that he had contracted AIDS and began a regimen of early AIDS treatment with a cocktail of over 30 pills a day. His involvement with Visual AIDS, which began in 1989, ended on an active basis in 1995 when his health worsened, the Times reports.
As one of the last remaining survivors of his New York contemporaries who had HIV beginning in the 1980s, O'Connell continued in his strong support for AIDS-related causes through 2000s and beyond, people who knew him said.
Visual AIDS says it is gathering remembrances and photos for a tribute post for O'Connell on its website. It has invited people to share their memories of him by sending written contributions and images via email to: [email protected].
Caitlyn Jenner releases campaign ad and social media reacts- 'enough already'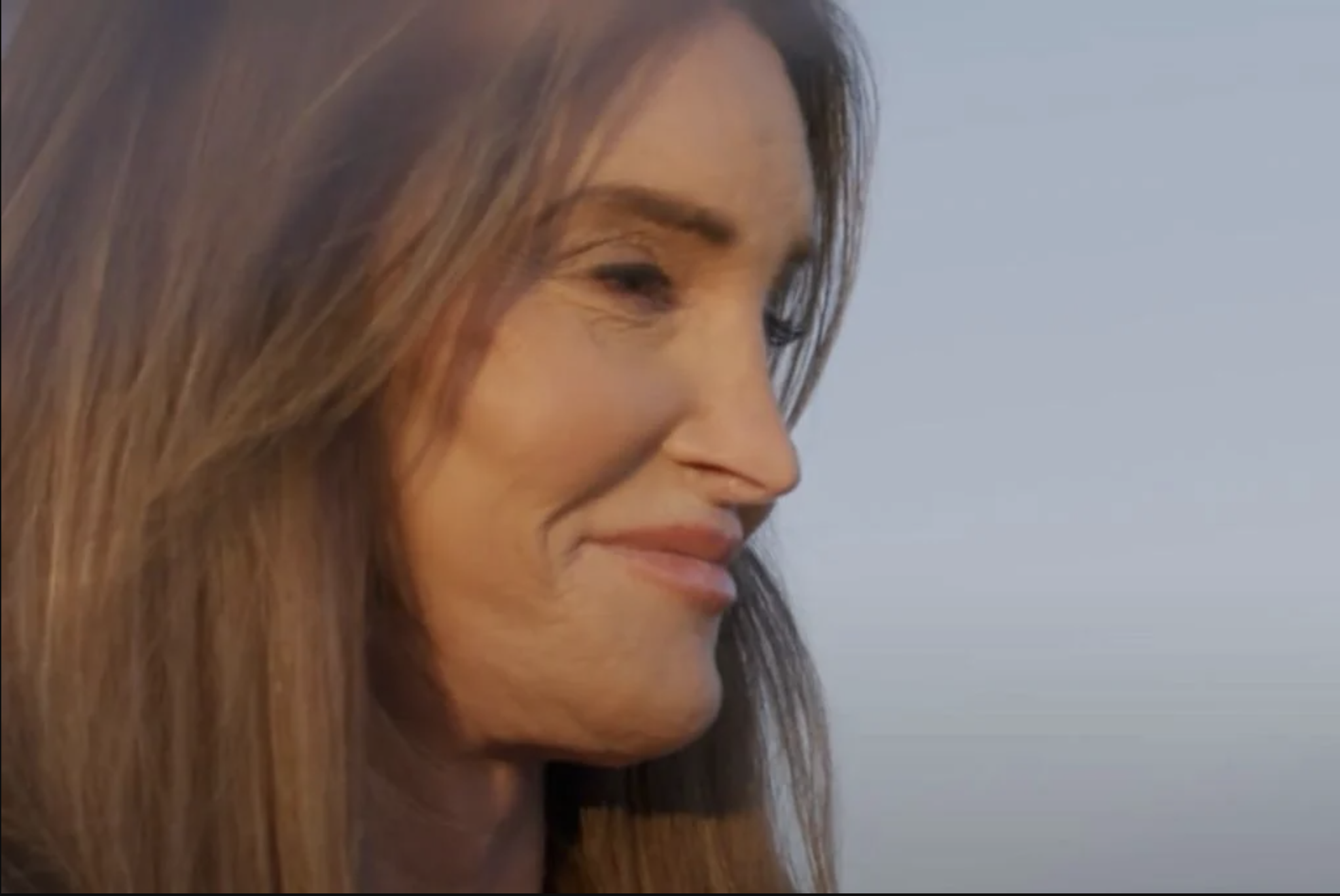 MALIBU – Former Trump presidential campaign manager Brad Parscale released the first campaign advert Tuesday for reality television celebrity Caitlyn Jenner who is running to replace California Governor Gavin Newsom in the recall election race.
The ad drew an immediate and overwhelmingly negative reaction for exasperated social media users, many who identify as LGBTQ, decrying the reality TV personality getting into politics.
Jenner, 71, who is Trans herself, had drawn a firestorm of criticism over the past few days after she was caught outside a Malibu coffee spot Saturday and made remarks to a reporter from celebrity tabloid media outlet TMZ, saying that she didn't think it was fair to have trans women athletes competing in girls' and women's sports.
In Tuesday's advert, Jenner claims to be a "compassionate disrupter" and offers to rebuild and reopen California while in imagery silently alludes that Newsom in conjunction with 'big government' has somehow destroyed the state.
"I came here with a dream 48 years ago, to be the greatest athlete in the world," she says in the ad, noting her own history in the state. "Now I enter a different kind of race, arguably my most important one yet: to save California."
Reaction to the ad has been brutal. (Sampling below)
Another challenger to Newsom also released a campaign video Tuesday Sacramento's Fox affiliate KTXL reported.
California businessman John Cox, who has challenged Newsom previously for the governorship launched his Meet the Beast Bus Tour Tuesday morning at Miller Regional Park in Sacramento. Cox brought a live bear with him.
Throughout the news conference, Cox attacked Newsom's handling of the state's response to the COVID-19 pandemic, water management and strain on the power grid.
Cox lost the 2018 general election to Newsom by 23 points.
Yes there's an actual bear to kick off the John Cox campaign to recall Governor Gavin Newsom. pic.twitter.com/4b65fPS0i1

— Karma Dickerson (@karmadfox40) May 4, 2021
I come here today with lots of privileges, no policies, and once I'm governor, will declare transgender girls have no place in politics, just like I say they have no place in women's sports, after I competed in a women's golf tournament.

Vote for Caitlin to be the Wheaties trans pic.twitter.com/hjqoNXtYXR

— Meidas Rick🏳️‍🌈 (@RandallUhrig) May 4, 2021
Well at least you've had the decency NOT to mention the trans community in this promotional video. Small mercies I suppose considering the damage you've done as a self-appointed spokesperson.

— Nikki The Mermaid (@WiganNikki) May 4, 2021
👎 no thanks, no more reality TV personalities in Government!

— Maureen Imrie (@maureenmcmahon8) May 4, 2021
— Elliott Danks (@ElliottDanks) May 4, 2021
Caitlyn Jenner is no friend of the LGBTQ community. Don't call her an actvist. She's a menace.

— George Takei (@GeorgeTakei) May 2, 2021
National transgender military advocacy group elects new president
Bree Fram has been SPARTA member since 2014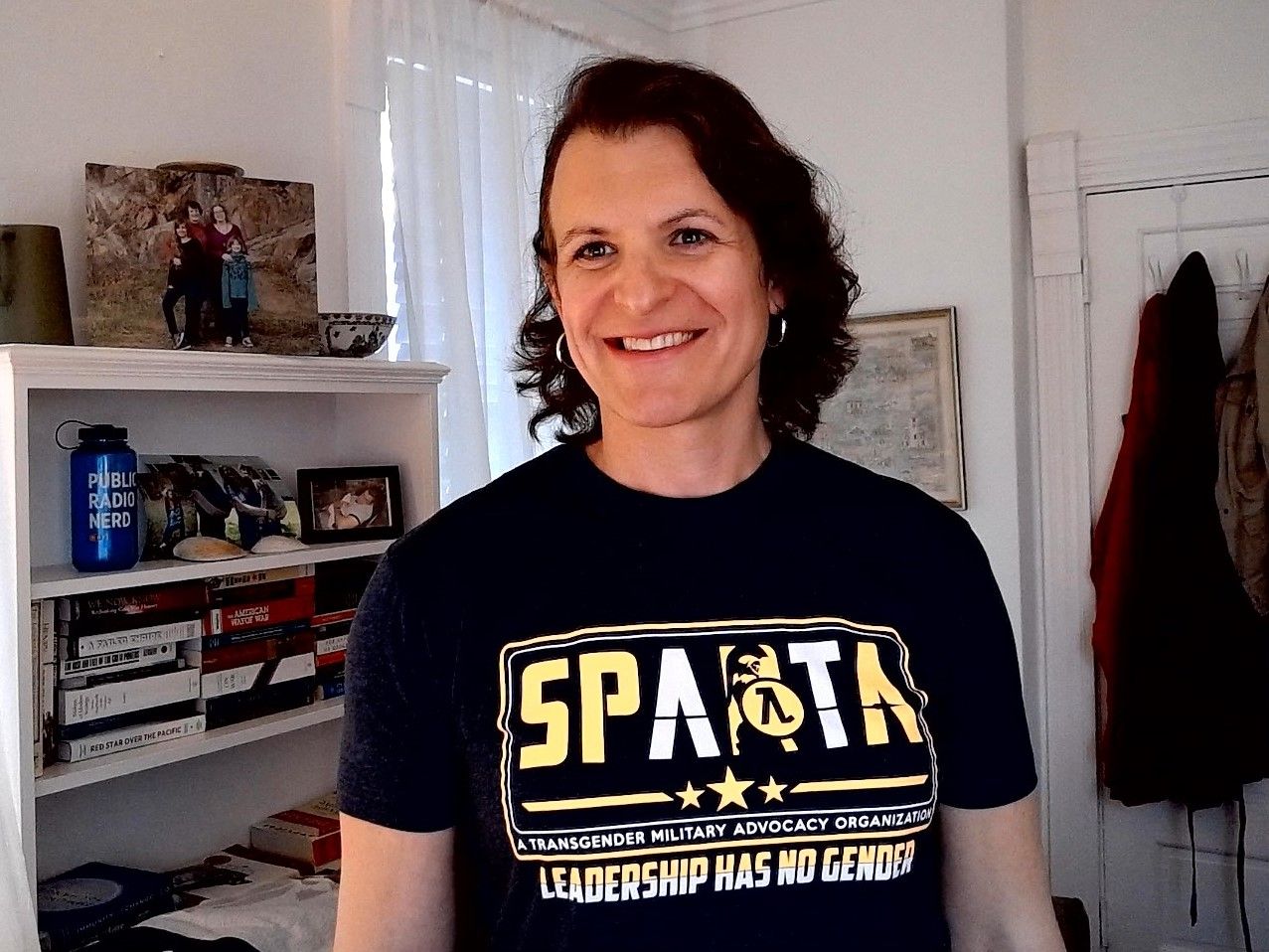 SPARTA, the nation's leading transgender military service advocacy organization, announced Saturday that it had elected Bree Fram as its new board chair and president of the organization.
She has been a member of SPARTA since 2014 and has served on the board of directors since April 2018, most recently as vice president. Fram is also a lieutenant colonel and astronautical engineer in the U.S. Air Force and will soon be recommissioning into the U. S. Space Force.
She is currently a student at the U.S. Naval War College with a follow-on assignment to the Department of Defense at the Pentagon.
"I'm honored and humbled to serve as SPARTA president on behalf of so many amazing transgender service member," said Fram. "We will do our utmost to continue SPARTA's a rich history of incredible dedication and progress. My heartfelt thanks go to the previous leaders of the organization, including Sue Fulton, Jacob Eleazar, Blake Dremann, and Emma Shinn, and all our members for the incredible achievements of the past eight years. Despite setbacks, their desire to make transgender military service possible is reality again as of yesterday as the new Department of Defense Policy went into effect."
The immediate past president, Emma Shinn served through a challenging time as President Trump's ban on transgender service went into effect in April 2019. Her leadership rallied the organization and ensured SPARTA remained dedicated to positive change.
With the January 2021 executive order from President Biden directing the Defense Department to re-implement open transgender service, she and the organization celebrated a major success that will benefit all members of SPARTA and the nation.
"Leading SPARTA for the past two years has been a tremendous honor and privilege," stated Shinn as her time at the head of SPARTA came to an end. She continued, "I am confident that SPARTA will continue to help our military and nation recognize the value trans service members bring to the mission. I am thankful for the opportunity SPARTA has given me to work with leaders in the DoD, legislators, and partner groups to make open trans service a reality again. I look forward to continuing to work with this amazing group of people under Bree's leadership. I am excited for the future of our organization and nation."
In a press release the organization noted that Fram's remarks highlighted the fact that SPARTA's mission is not over. "Although transgender service members have already proven they belong on the battlefield and here at home," she said. "We need to ensure they can't be erased in the future by an administration set on turning back the clock. Beyond ensuring our members can thrive in their careers, my top priority is to ensure the opportunity to serve is enshrined in law."
Fram spoke on additional goals for SPARTA during her tenure and listed the following:
·  Minimize the administrative burden and career impact of transition in the military
·  Advocate for inclusion of transgender voices in policy making
·  Push for inclusive policies regarding intersex and non-binary military service
"All Americans who are otherwise qualified to serve in the military should have the opportunity to do so," Fram summarized. "This nation will be better and better defended with inclusive policies that enable the military to draw upon the best talent this nation has to offer."