Nick Espinosa: the gay ally Gingrich glitter guerilla
Meet Nick Espinosa, one of Minnesota's most colorful LGBT activists. Nick made national news on Thursday when he dumped several pounds of glitter onto Republican Presidential hopeful Newt Gingrich at an event hosted by an anti-gay organization.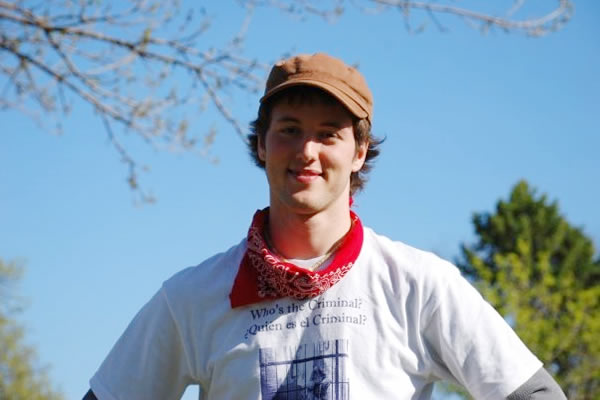 A prominent Minnesota gay ally activist made quite a stir Thursday night when he stormed a book signing hosted by the Minnesota Family Council and greeted the guests of honor–Newt and Callista Gingrich–with a box of glitter confetti.
"The book signing was part of a larger event with the Minnesota Family Council, who are the anti-gay group pushing the marriage amendment [to ban same-sex marriage].  The amendment passed the senate last week–shocked and upset."
Nick Espinosa is passionate about getting attention for what he sees as an urgent issue facing the LGBT community.
As he poured the confetti over the top tier candidate for the Republican nomination for President, Espinosa shouted "Feel the rainbow, Newt! Stop the hate. Stop anti-gay politics. It's dividing our country and it's not fixing our economy."
Gingrich reacted by saying "Nice to live in a free country."
"I have a history of pulling these sort of stunts to call attention to the things I'm working on.  I see this as part of the larger movement for gay rights, not just here in Minnesota, but nation-wide."  Espinosa's sister came along to shoot video for the zap, and he involved several of his friends in the planning process, but Nick says that he was operating of his own accord.
"[My friends] let me bounce ideas of their heads, play with ideas and help with framing," said the 24 year old former social worker and community organizer.  "When I do something like this, there are always plenty of people there to lend a hand."
This is not Espinosa's first action of this sort.  Last year he made news in Minnesota when he dumped $20.00 in pennies (approximately 11 pounds and 1 oz in coins) in the lap of Republican gubernatorial candidate Tom Emmer as the Conservative politian sat down for dinner at the Ol' Mexico Restaurant in Roseville Minnesota.
"He proposed cutting wages on servers and bartenders because he said they 'make too much money."
At the time, St. Olaf College graduate Espinosa tied Emmer's position to the larger immigration debate taking place in Minnesota, and saw the move as an attack on immigrants and other economically disadvantaged groups.  Espinosa sees all of these as part of the same debate over human rights.
"With Newt coming into town–I want to be clear–after three marriages and three divorces, if Newt Gingrich wants to come to Minnesota and tell people who they can marry and can't marry, we're going to respond to this serial adulterer.
"Our generation–we're not just the future, we're the present," Espinosa proclaimed. "[Conservative politicians will] find it harder to get elected if they continue to adopt anti-gay stances."
Espinosa wants to leave all Conservative politicians with something to ponder.
"To Newt Gingrich and all Republicans using a strategy of pushing anti-gay hate, focusing on divisive social issues does nothing to unite our country and doesn't help our economy–it hurts it."
"Getting back to our roots"
"It was classic civil disobedience with a gay twist," said Mark Segal, publisher of the Philadelphia Gay News, when reached for comment. "It delighted me to see our community react to these people like this.  I was thrilled to see him say 'stop the hate,' or 'stop the hate campaign,' I think I heard. We need to shine a light on people who hate, not ignore, which is what this community does so often. But do it in a non-violent way."
Mark should know a thing or two about Nick Espinosa's brand of political theatre. In 1973, at the age of 19, Mark stormed the set of CBS Evening News, helmed by Walter Cronkite, and fourteen minutes into the broadcast America saw the young Segal sit on Cronkite's desk holding up a sign saying "Gays Protest CBS Prejudice" in an effort to call attention to what he and his fellow activists of "The Gay Raiders," believed was censorship of LGBT rights gain by the network. Segal went on to disrupt The Tonight Show with Johnny Carson and The Today Show with Barbara Walters, helping bring visibility to the struggle for LGBT fairness right into living rooms across the country.
"When I heard 'stop the hate campaign' and when I saw the glitter, I put it together and I immediately knew it was a gay zap.  And it warmed my heart.  We're getting back to our roots.  We're a civil rights movement and we need to use these non-violent civil disobedient tactics to call attention to these people.  [Newt Gingrich] is a serial adultist, how dare he talk about morals the man has had three wives and three religions and he's cheated on all of them."
Nick Espinosa is becoming somewhat of a master of the attention-grabbing political theatre.  During the Minnesota Gubernatorial race in 2010, The Minneapolis native faced off with Emmer several times.  Aside from the infamous pennies incident, Espinosa also confronted the Conservative state politician at a debate with a Dora The Explorer doll to protest the Republican's stated policies on immigration.
"That one was better than the pennies," Emmer joked when the debate resumed.
Will we see Nick Espinosa and Newt Gingrich reunited again anytime soon?
"I only used two out of the three bags of glitter that I had.  I might give the last bag to Newt for his next wedding.  Its cheaper than Tiffany's."
Court rules transgender people have legal protections under ADA
Judge writes gender dysphoria not excluded under law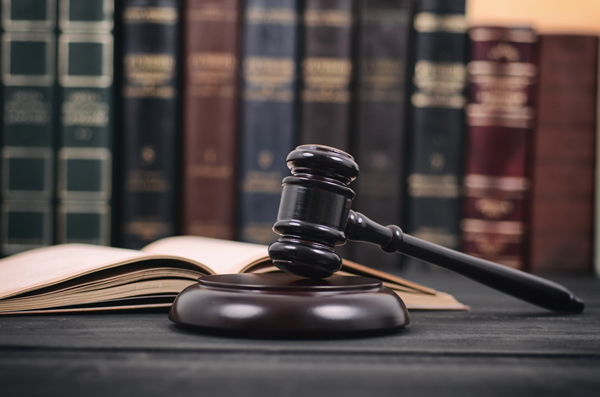 Transgender people have additional protections from discrimination in the eyes of federal law for having a disability if they experience gender dysphoria, the U.S. Fourth Circuit Court of Appeals ruled Tuesday in a consequential decision that marks a first for a federal appeals court.
A three-judge panel on the Fourth Circuit, which has jurisdiction over Virginia, North Carolina and South Carolina, determined the Americans with Disability Act prohibits discrimination against people with gender dysphoria — despite explicit language in the law excluding "transsexualism" and "gender identity disorder" as a protected classes.
U.S. Circuit Court Judge Diana Gribbon Motz, an appointee of Bill Clinton, wrote in a 56-page decision gender dysphoria doesn't fall under the those two categories in the law because "gender dysphoria is not a gender identity disorder."
"[T]he ADA excludes from its protection anything falling within the plain meaning of 'gender identity disorders,' as that term was understood 'at the time of its enactment,'" Motz writes. "But nothing in the ADA, then or now, compels the conclusion that gender dysphoria constitutes a 'gender identity disorder' excluded from ADA protection."
As a result, the appeals court remanded the case for additional review to the lower trial court, which had come to the opposite conclusion and determined transgender aren't covered under ADA.
The case was filed a Kesha Williams, a transgender woman with gender dysphoria who spent six months, incarcerated in the Fairfax County Adult Detention Center. Although she was initially housed in a women's prison, she was transferred to a man's prison when officials learned she was transgender and was faced delays in getting transition-related care as well as harassment from fellow inmates and prison officials.
Among the group advocating in the case for additional protections under ADA were LGBTQ groups, including GLBTQ Legal Advocates & Defenders and the National Center for Lesbian Rights, which filed a friend-of-the-court brief before the Fourth Circuit.
Jennifer Levi, GLAD's transgender rights project director, said in a statement the decision is a "huge win" for transgender advocates because "there is no principled reason to exclude transgender people from our federal civil rights laws."
"It's incredibly significant for a federal appeals court to affirm that the protections in our federal disability rights laws extend to transgender people," Levi said. "It would turn disability law upside down to exclude someone from its protection because of having a stigmatized medical condition. This opinion goes a long way toward removing social and cultural barriers that keep people with treatable, but misunderstood, medical conditions from being able to thrive."
The idea transgender people are covered under ADAt has been controversial even among transgender people. On one hand, reading the law to include transgender people gives them added legal protections. On the other hand, transgender advocates have fighting hard for years to make the case being transgender isn't a mental disorder. The American Psychological Association removed "gender dysphoria" as a type of mental disorder with the publication of DSM–5 in 2013.
Although the Fourth Circuit is the first federal appeals court to rule transgender people have protections under the Americans with Disabilities Act, other courts have come to the same determination. In 2017, a federal trial judge in Pennsylvania ruled transgender people are able to sue in cases of discrimination under ADA despite the exclusions under the law.
Pennsylvania Governor bans conversion therapy using state funds
Tom Wolf signs executive order directing agencies to discourage practice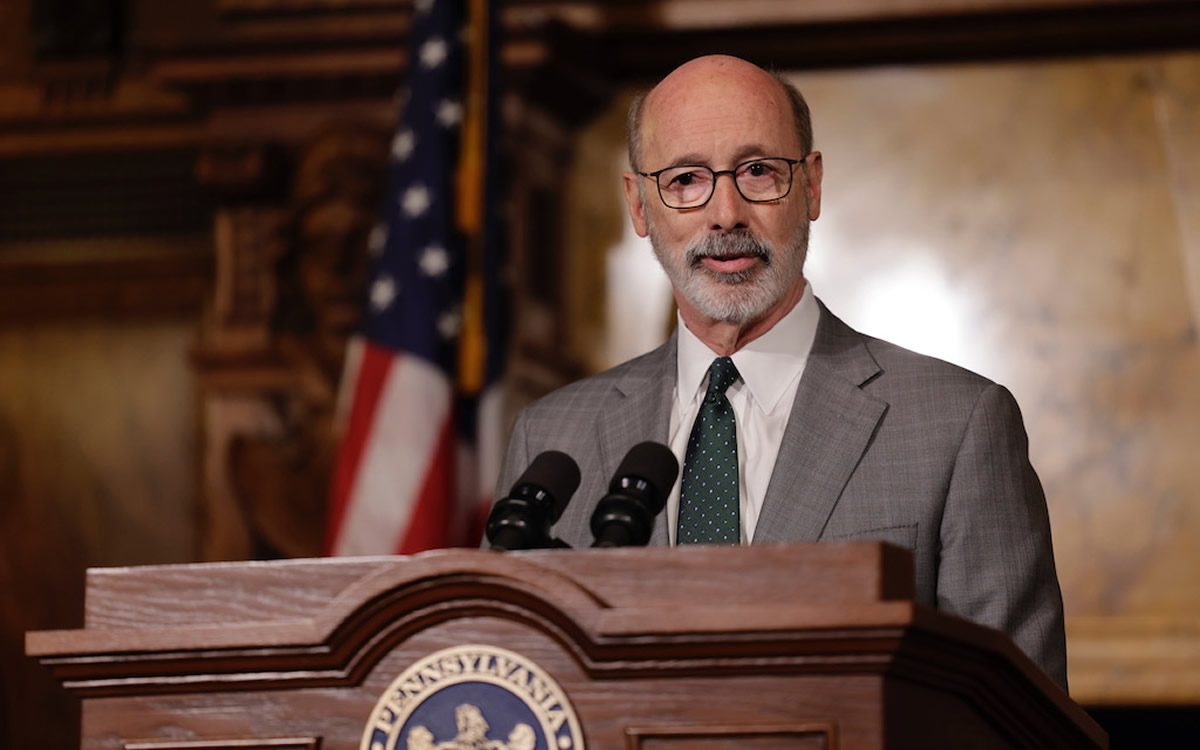 Pennsylvania Governor Tom Wolf, (D) signed an executive order Tuesday that banned use of state funds for conversion therapy and also directs state agencies to discourage conversion therapy. The order will also put measures in place to ensure state offices implement culturally appropriate care and services to LGBTQ constituents.
"Conversion therapy is a traumatic practice based on junk science that actively harms the people it supposedly seeks to treat," said Governor Wolf in a press statement. "This discriminatory practice is widely rejected by medical and scientific professionals and has been proven to lead to worse mental health outcomes for LGBTQIA+ youth subjected to it. This is about keeping our children safe from bullying and extreme practices that harm them."
Advocates from The Trevor Project attended Tuesday's signing of the executive order, commemorating it as a victory for LGBTQ young people in the state. On Wednesday, The Trevor Project will be hosting a town hall meeting in Philadelphia to discuss the impact of the executive order with community members.
"Taxpayers' dollars must never again be spent on the dangerous and discredited practice of conversion 'therapy' — which has been consistently associated with increased suicide risk and an estimated $9.23 billion economic burden in the U.S.," said Troy Stevenson, Senior Campaign Manager for Advocacy and Government Affairs of The Trevor Project.
"Thank you Gov. Wolf for your leadership and for taking bold action to protect and affirm LGBTQ young people across the Commonwealth. We urge the state legislature to pass comprehensive state-wide protections and for governors across the nation to follow the Keystone State's lead in ending this abusive practice."
After the signing the Governor also noted:
"The Trevor Project's Youth Mental Health Survey showed that rates of negative mental health outcomes among LGBTQIA+ youth are much lower in communities, schools and families that are accepting and supportive of LGBTQIA+ people. That's why I signed this executive order to protect Pennsylvanians from conversion therapy and the damage it does to our communities. Because all of our youth deserve to grow up in a commonwealth that accepts and respects them.
"I want LGBTQIA+ youth and individuals across Pennsylvania to know that I stand with you. I see you, I respect you and I support you. My administration will continue to support policies to keep children safe from bullying and harmful practices."
"We have worked tirelessly over the last year to collaboratively get this executive order drafted, through discussions with advocates, parents, and many stakeholders. With this action, the practice of conversion therapy has its days numbered in Pennsylvania​," said Rafael Alvarez Febo, executive director of the Pennsylvania Commission on LGBTQ Affairs. "Young people should never be punished for being who they are and that's what so–called conversion therapy does, while causing sometimes irreparable trauma to individuals."
With the signing of this executive order, Pennsylvania is now the 27th state in the country to enact statewide protections against the practice of conversion therapy.
Pride Franklin County welcomes rural LGBTQ community
Pennsylvania organization planning October celebration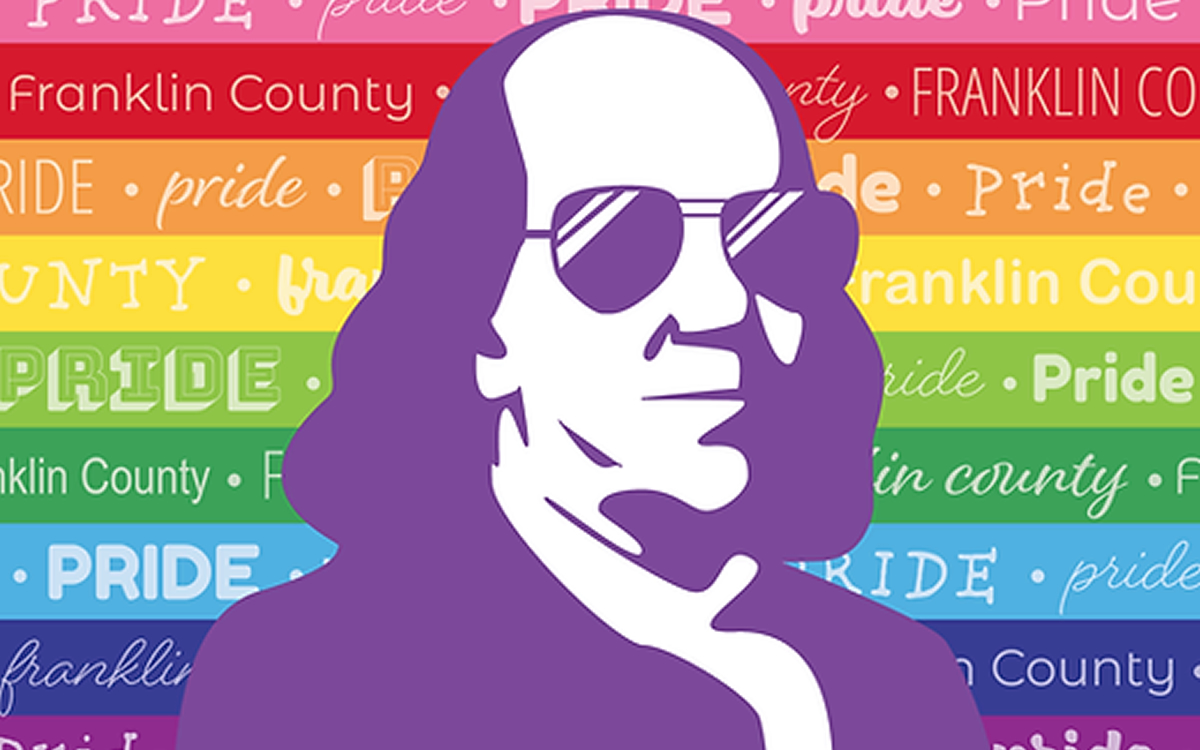 When Pride Franklin County held its first Pride celebration in 2018, it sought to address a lack of LGBTQ programming in rural southern Pennsylvania. Greeted by more than 1,000 attendees at its inaugural event, Pride Franklin County's leadership was reassured the event was something the area not only wanted, but needed. Since the onset of the COVID-19 pandemic, the local organization has once again sought to address community needs — in new and broadened ways.
Pride Franklin County operates under the Franklin County Coalition for Progress, a local social justice nonprofit that formed in the wake of the 2016 presidential election. "We live in a very rural, conservative area, but that election was a turning point all across the country," explained Noel Purdy, a founder of Pride Franklin County and founder and president of FCCP.
"People came out of the woodwork who were worried about the LGBTQ community … and other populations that had experienced different forms of oppression in our community," Purdy explained. This interest in supporting the local LGBTQ community led to a group of LGBTQ community members and allies leading the 2018 Pride celebration.
"We just really wanted to create a space where people know that they're accepted, no matter who they are," said Nathan Strayer, vice president of FCCP and a founder of Pride Franklin County. "We want people to know that you fit in. There are a lot of people here that are going to love you."
But in 2020, at the peak of the event's popularity — Strayer noted that upwards of 3,000 people attended Pride the year prior — Pride Franklin County had to cancel its programming in light of public health concerns.
With the "momentum" it has going, Strayer explained that the organization did not want the pandemic to limit its ability to serve the Franklin County community: " That's when we really decided to make the entire initiative something bigger," he said. "We're not just here to throw a party."
In 2021, the organization began advocating for a local non-discrimination ordinance codifying inclusivity for all community members, regardless of their identity. The Borough of Chambersburg Council, which represents the largest borough in the county, adopted the ordinance that fall — a major win for LGBTQ activists and allies in a rural Pennsylvania county that leans conservative socially and politically.
Yet, just months after the organization celebrated its achievement, new council members were elected in the borough in January 2022, and soon thereafter a majority of the council decided to repeal the non-discrimination ordinance.
While the ordinance's revocation greatly disappointed Pride Franklin County, it also reminded its leaders and activists how much work was left to be done.
"From the growth of Pride to the pushback we've gotten from some of our elected officials here locally, it's definitely lit a fire in us to continue pushing ahead so that we can truly make Franklin County an inclusive place for everyone," Strayer emphasized.
This year, the organization launched its Franklin County Welcoming Project, which spearheads public displays of support to the LGBTQ community. In June, the organization received a media grant to create billboard and radio advertisements throughout the county advocating for inclusivity within the Franklin County community.
The organization also reached out to local businesses, providing them with custom decals to put in their windows after signing a pledge stating that they are a "diverse, inclusive, accepting, welcoming, safe space for all," Strayer said, adding that, despite some initial hesitation, more than 100 local businesses signed the pledge and displayed the logo in their storefronts.
Pride Franklin County has also looked to meet the local demand for LGBTQ programming throughout the year while maintaining public health precautions. More recent projects have included mental health LGBTQ programming, community picnics, drag shows and a Taste of Pride food event. Strayer added that there has been significant demand from the community for more programming centering LGBTQ youth.
Purdy added that voting rights advocacy has become a center point of current efforts from the organization, as it hopes to educate the local community on the importance of their political involvement. "Hopefully, we're inspiring more people to learn to pay attention more to what's going on, and trying to understand the connection between policy and voting," Purdy explained
While the process of founding a grassroots organization has come with obstacles, Purdy and Strayer both noted that the community response has been rewarding.
"One thing that I've been surprised about is how you have this cultural context of being in a conservative area, thinking that that's going to be a barrier to doing an event that supports the LGBTQ community, and that it's going to be super controversial," but ultimately receiving a positive reception from many community members and resources needed to keep the organization running, Purdy explained.
Getting Pride Franklin County up and running has "definitely been very emotional," Strayer noted. When Strayer decided to come out in 1999, he turned to leaders in his school — a guidance counselor and principal — for advice, but he recalled them "both sitting down and looking at (him) like, 'We don't really know what to do,'" making him feel alone in a particularly important part of his life. But with Pride Franklin County, Strayer is "seeing how things are growing and changing."
"There's help out there for youth that are struggling with the same things I was struggling with," Strayer said. "When I look back at when I was coming out, I thought, 'This is never going to happen here.' Seeing now that it is happening here, it's just such an amazing feeling and it just gives me so much pride in my community."
Pride Franklin County will host its Pride Festival 2022 on Oct. 9 from 11 a.m. to 5 p.m. More information can be found on the organization's website at pridefranklincounty.org.