Looking back (and ahead) after 30 years of AIDS
Improved treatment options, but much work still to do
Last week, the world looked back to June 5, 1981 — the first time that a medical journal referred to the disease we now know all too well as HIV/AIDS.
It has since killed millions and infected millions more. Yet remarkably, this 30th anniversary was a celebration, recognizing that in just three decades since it appeared out of the woodwork, AIDS has evolved from a death sentence to a controllable condition with the help of the more than 30 medicines approved to treat it.
To those who have lost loved ones and those who continue to wait for the still-elusive cure, it may not yet be time to celebrate.
But let's look at how far we've come, and how much further we have to go together: the patient community, the biopharmaceutical research companies that develop the medicines that keep patients healthy, and the leaders and lawmakers who have crafted AIDS policies from the beginning, and whose support we continue to need.
In the early 1980s, the epidemic didn't inspire optimism. It was little understood, which made medical research doubly complex. It mostly plagued the gay community, a patient population that justifiably felt overlooked, even demonized, by both the science and the policy establishment.
In the life sciences sector, we talk about the collaborative research ecosystem of government researchers, academic scientists and private biopharmaceutical companies. We work together, building on each others' scientific discoveries to bring medical advances to patients.
But one key lesson that we learned from the early HIV/AIDS battle was that patients play just as important a role.
As the epidemic stretched its fingers around the world, the gay community mobilized – not just those who had been diagnosed, but their friends, loved ones, families and even physicians and caregivers.
Patients who were battling a disease that only recently had been given a name were stepping up to take part in clinical trials of medicines whose effects were unknown. They advocated for regulatory review that balanced thoroughness with timeliness.
More importantly, these patients kept battling AIDS with ferocity. They persevered through side effects that may, at times, have seemed like too much to take. They took their handfuls of medicines around the clock. They kept their faith.
Simultaneously, company researchers pushed forward. They did not turn their backs on the disease following approval of the first therapies. They turned their attention to better clinical response and to lessened side effects.
Unfortunately, as patients were gearing up for battle, and as company researchers were meeting the charge, the supportive policies we needed were lagging behind.
The movement had its champions – including some who still help craft our healthcare policies today. But although they enjoyed small victories, even the most headstrong of them were unable to gain much early ground against those who turned their backs on a neglected community, even one in tremendous need. Ultimately, it happened, but it took time. And for early AIDS patients, time was not a luxury they enjoyed.
Today, we look back at a changed world due to this disease.
It's a world in which we focus increasingly on prevention, not just treatment, but also a world with better treatment options — a whole arsenal of medicines that inhibit the virus.
As early researcher Dr. Anthony Fauci – director of the National Institute for Allergy and Infectious Diseases – recently wrote, "Today, a 20-year-old who is newly diagnosed and receives combination anti-HIV drugs according to established guidelines can expect to live 50 more years. Furthermore, HIV treatment not only benefits the infected individual but can reduce the risk of transmitting the virus to others."
Yet some things have stayed the same. We still battle diseases such as AIDS and we still seek the next breakthrough. We also still push for support at the policy level that will help company researchers continue to do the work they do on behalf of America's patients — those living with AIDS, and also those facing cancer, Alzheimer's disease, and other diseases that AIDS patients may now live long enough to confront as they age.
We've done a lot in 30 years, and we have come so far. Just imagine what we can do in 30 more with support from all corners.
John J. Castellani is president and CEO of the Pharmaceutical Research and Manufacturers of America.
National Gay & Lesbian Chamber of Commerce Certifies Brown, Naff, Pitts Omnimedia, Inc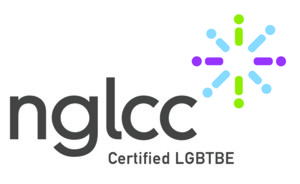 Washington, D.C. — Brown, Naff, Pitts Omnimedia, Inc, the parent company of the Washington Blade and Azer Creative, announced today it has been certified by the National Gay and Lesbian Chamber of Commerce (NGLCC) as an LGBT Business Enterprise. The NGLCC supports and advocates for diversity and inclusion for LGBT-owned businesses. With this certification the Blade's parent company joins more than 510 business and 134 corporate partners of the NGLCC.
Brown, Naff, Pitts Omnimedia, Inc. owns and operates the Washington Blade, the oldest and most acclaimed LGBT newspaper in the country. In 2012, the company launched Azer Creative, a full-service design firm. The company employs more than a dozen full-time LGBT staff.
"We are excited to become one of the 500 LGBT businesses across the country certified by NGLCC," said Lynne Brown, the Blade's publisher and a co-owner of the company. "The LGBT community has been part of our company from the beginning and we look forward to continue that for many years to come."
The Washington Blade was founded in 1969 and is known as the "newspaper of record" for the LGBT community both locally and nationally. Visit washingtonblade.com for more information. Azer Creative is a full-service graphic design firm based in Washington, D.C. Visit azercreative.com for more information. 
Vote now for the 2013 Best of Gay DC!
Choose in dozens of categories among hundreds of nominees, and make your voice heard!
Nominate the 'Best of Gay D.C.' now!
Dozens of categories cover all the best for LGBT Washington. Who deserves the prize this year?