UPDATED: GLAAD president resigns under pressure; Six Board members out
Board member criticized in flap once worked for anti-gay Heritage Foundation

UPDATE: According to Politico, six members of the GLAAD Board of Directors are out, including American Teachers Federation President, Randi Weingarten.
GLAAD President Jarrett Barrios resigned Saturday after a tumultuous two weeks in which he was caught up in an uproar over the organization's involvement in the proposed merger of AT&T and T-Mobile.
Barrios came under fire from the LGBT blogosphere after an appearance on the Michelangelo Signorile show by former GLAAD board of directors co-chair Laurie Perper, who questioned a series of official statements released by Barrios' office supporting telecommunications giant AT&T.
"The GLAAD Board has received Jarrett Barrios' resignation letter and discussed this among other topics on our call. We expect at our next Board meeting set for Wednesday to reach a conclusion on all issues so that Mr. Barrios can begin to help The Board manage transition and bring on his successor," the organization said in a statement.
But the story didn't end with Barrios' resignation, as several other LGBT organizations were pulled into the fray, either by close association to AT&T, a paper trail of their own similar letters or a connection to a GLAAD board member at the center of the controversy, Troup Coronado.
Coronado occupied seats on the boards of no less than four LGBT organizations in 2009, at the time the letters to the FCC began to emerge from these organizations' head offices.
In 2009, when the letters containing the pro-AT&T language — later found to be opposing net neutrality — were delivered to the FCC, Coronado sat on the board of directors for GLAAD and the Equality California Institute, and served as dinner co-chair of the National Gay and Lesbian Chamber of Commerce, according to Politico and other media reports this week. Each of these organizations sent seemingly innocuous, nearly identical letters to the FCC containing language supporting the telecom industry's position against net neutrality.
The organizations, except for Equality California and the National Gay and Lesbian Chamber of Commerce, sent follow-up letters to the FCC retracting their original letters after the matter was brought to their attention.
In addition, the Human Rights Campaign refused to support the telecom position by joining the sign-on letter, though Coronado also sat on HRC's Business Council at the time. Coronado was later removed from the body in March 2010.
Meghan Stabler, a transgender LGBT activist, educator and Business Council member, said though Coronado's departure was unrelated to the controversy surrounding the letter, his participation on the body was a factor.
"Each year the HRC Business Council reviews member participation and HRC Workplace Project objectives, doing so allows members to retire from the council and new members to be on-boarded as needed," she said.
Coronado —  who once worked for Orin Hatch — is turning out to be a controversial background player in the world of LGBT philanthropy. As reported last week in the Blade, both OpenSecrets.org and the Washington Post have questioned Coronado's conduct in one way or another over the years.
After an investigation into Coronado's past, the Blade has discovered that a Troup Coronado who graduated from the University of Texas at Austin the same year as AT&T's Coronado, and whom an anonymous source confirmed is the same person, appeared in several CSPAN videos from 1991-1993 as a representative of the anti-gay conservative think-tank the Heritage Foundation. Jeremy Hooper of the GoodAsYou blog was able to identify several instances of media outlets covering the Heritage Foundation opposition to pro-LGBT legislation in the 1980s and 1990s, and Heritage has been vocal in opposing same-sex marriage over the past decade. The CSPAN video gives Coronado's title at the organization as Director of the New Majority Project.
The Heritage Foundation declined to comment about the purpose of this now-defunct program, but according to a July 14, 1991 Newsweek article by Charles Lane, titled "Defying the stereotypes," the project is defined as the body's "minority outreach program."
A search of the Heritage Foundation archives reveals transcripts of presentations given on behalf of the program including controversial conservative figures such as Errol Smith, who would go on in 1996 to serve as vice chair of the California Civil Rights Initiative, which successfully pushed for a ballot measure prohibiting the use of so-called "Affirmative Action" at California public institutions. Coronado was present for Smith's February 1992 speech before Heritage Foundation members on racism in the African-American community, and was referenced several times in the text of the speech.
In addition, CSPAN's website features videos of Coronado acting as president of the Washington chapter of the Ex-Students Association of his alma mater, as well as another video introducing disgraced radio host Armstrong Williams, who later apologized for taking $240,000 from the Bush administration to promote the Department of Education's "No Child Left Behind" law on his television and radio appearances.
Coronado was once an executive at AT&T, as well as a lobbyist for AT&T's former parent company, BellSouth. Coronado left his position at AT&T late last year to launch a consultant firm — where it is alleged one of his most prominent clients is AT&T. The company reportedly tasked Coronado with securing LGBT organizational support for the AT&T/T-Mobile merger.
Coronado could not be immediately reached for comment.
When reached by phone, Jim Carroll, interim executive director of Equality California — who came into the position far after the controversy broke — says the fallout from the Oct. 12, 2009 letter was a wake-up call for the organization.
"I'm not denying the genesis of the letter was a request from AT&T," Carroll told the Blade. "There were and there are no policies and procedures that would require the executive director to vet such a request … I would assume that this is a wake-up call for all of us to carefully consider requests of support for any of our allies — it doesn't have to be a corporate ally."
The letter was never amended, as Carroll was unaware of the letter at the time, and the issue is only now coming to his attention.
Carroll confirms that Coronado remains on the board of the California Equality Institute, despite the controversy, though Carroll says that in his six years at the organization, he believes there has never been an incident where a board member with a corporate relationship has ever asked the organization to take a position on any issue that would be considered a conflict of interest, including Coronado.
However, Carroll has yet to hear from Coronado himself about the controversy, despite requesting a conversation with the board member days ago.
Another organization that recently revealed it too was duped by the AT&T sample text, was the National Gay and Lesbian Task Force, which has revamped its policies and procedures for vetting what are known as "sign-on letters," from colleague organizations.
"I signed them and I take the responsibility for the mistake of issuing both the 2009 letter and the January 5, 2010 letter," Rea Carey, the Task Force's executive director, told the Blade.
The Task Force issued a correction on Jan.14, after colleagues familiar with the net neutrality issue called Carey's attention to the true meaning of the AT&T suggested language.
Carey clarified, "we get offered sample text, and language for sign-on letters," by organizations seeking the Task Force's support on matters of government policies and legislation, but "rarely get requests from corporations to write letters."
"Almost always the request comes from a colleague organization — someone in 'Labor,' maybe a pro-choice organization, one of the civil rights organizations — those requests almost always come to me, and I forward them on to our Policy staff, and they assess them, and determine whether or not its appropriate for us to sign on to any particular letter," Carey said.
However, when she saw the letter came from corporate partner, AT&T, Carey forwarded the sign-on letter to staff in charge of corporate relationships to review the request.
"That was the mistake I made," she admits. "Our procedure now, no matter who on staff gets a request for a sign-on," Carey clarified, "if there is a policy matter involved, our policy staff are involved in the full analysis and the decision on how to proceed."
That procedural change was a direct result of the oversight on the Jan. 5 anti-net neutrality letter.
Fausto Fernos hosts the LGBT podcast, "Feast of Fun" with his partner, Marc Felion, where Jarrett Barrios first began giving conflicting statements about the origin of the GLAAD FCC letter.
"Most of our advocacy groups have a profound lack of understanding of how the Internet works, and why it's valuable in the fight, and what it means to every single LGBT individual," Fernos said. "We don't value all of the amazing content that's being created."
Fernos became passionate about promoting this story because he believes that the AT&T position on net neutrality will create barriers to LGBT advocacy in the future.
Help! I bought a house in the pandemic and winter is coming!
Insulate pipes, locate the water main and more to get ready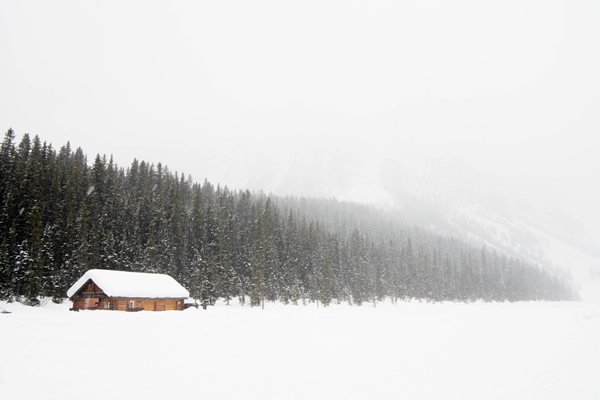 So you bought a home in the pandemic and now you need to get it ready for winter? What do you need to be thinking of as the colder months approach? Well, the majority of insurance claims in winter months revolve around broken or busted water pipes. It's a good idea to know where the main water shut off in your house is, in case you have an emergency. You can also buy pipe insulation that is not too expensive to wrap around exposed pipes.
Another area of the home that is good to consider is the windows. If you swap out screens for storm windows that gives an extra pane of glass to provide protection from the cold winter air. Screens can go back on in the springtime.
The roof is another area – if you know that any roof tiles are loose, you are going to want to fix those before any large snowstorms, so that any ice or snow doesn't further loosen the tile and expose your roof to moisture when the snow and ice melts. Make sure the fireplace is ready for winter by having a chimneysweep check it out and also make sure the cap is in place to keep animals out of it.
It's a good idea to service your HVAC twice a year. Once in the fall, after it has worked hard all summer to cool the house, and right before it works hard again to keep the house warm for the winter. The second time is in the spring when it has just finished the winter's hard work and is getting ready for round two in the summer.
Lastly, go outside and inspect the gutters – clean them and double check that they are sturdy and able to handle the fall leaves, or have covers that keep them from getting full from leaves. I spent a good part of my childhood on a ladder cleaning out the gutters! It's how my Mom got me out of the house. And while you are outside, check trees for vulnerable branches that might snap if there is a heavy snow or ice storm and get those trimmed so they don't fall onto the house.
Have a great autumn! 
Joseph Hudson is a Realtor with the Rutstein Group of Compass. Reach him at [email protected] or 703-587-0597. Scott Leidner is a Realtor with the Rutstein Group of Compass. Reach him at [email protected] or 443-670-2165.
Fall market brings mortgage options
Find a loan you can afford with guidelines that make sense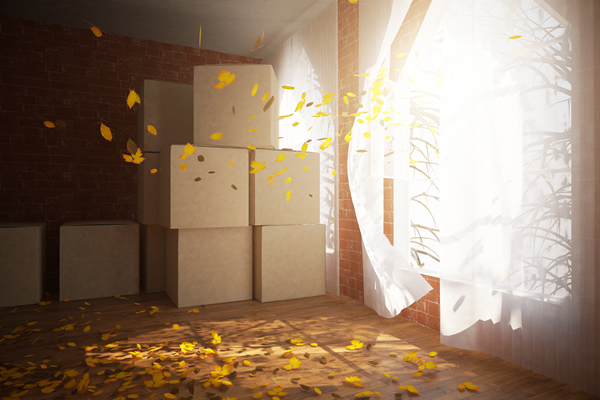 One effect of COVID-19 has been to throw us off schedule in the normal seasonal nature of real estate sales. At long last, however, we're beginning to see its return.
Traditionally throughout the nation, spring begins in late March or April and is the most popular time of year for buying and selling homes. In the DMV, however, spring comes early – as early as February – and the market begins to heat up as what little snow we get dissipates.
Summer has usually seen interest wane, while house hunting takes a back seat to vacations, summer camp, and participation in barbecues, family gatherings, and other outdoor activities and celebrations.
Fall has normally been the second major season for housing purchases and sales, ranging from Labor Day to Thanksgiving. Thereafter, during the winter market, people begin to plan for holidays and, although houses sell well when adorned with holiday decorations, the fall market may be better suited to allowing for settlements prior to the end of the tax year.
Even though housing inventory remained low, we saw homes in some areas take slightly longer to sell during July and August. In addition, instead of 20 competitors for a single home in a popular area, there might be only five to 10.
Still, in the past two weeks, I have seen activity on my client portals, where buyers receive information about homes that are new to the market, jump exponentially from two or three a week to the same amount in a day.
With businesses and government agencies continuing to promote remote work, more people are realizing that they need to revamp their existing homes to accommodate office space or purchase new homes with an extra room or two for that purpose. It's not mini-mansions they want or even a 10/10 on Room Rater or Zoom, just a carved out, quiet space with a door to keep out the household noise.
Interest rates remain low and loan guidelines are not as strict as they were post-2005, with new loan programs available for a variety of situations. If you already own a home and have significant equity and good credit, refinancing your current mortgage might be just what you need to cut costs, eliminate private mortgage insurance, renovate your current space, buy a new residence, or invest in a second home or rental property.
For example, I bought my current home six years ago with a first mortgage at 4.125% and a second mortgage at 5.75%, both good rates for a 5% down purchase at the time. This past spring, I consolidated those into a single loan at 2.875%, saving roughly $600 per month to put toward bills, renovations, unforeseen home repairs, retirement, and a little bit of just plain fun.
Want to pay off your home faster? If you make just one additional payment of principal on your loan annually, you can pay off a traditional 30-year loan earlier and save several years of interest. A 15-year mortgage is another option.
As of Sept. 22nd, NerdWallet showed the nationwide average interest rate for a 15-year mortgage to be 2.169%, compared with 2.904% for a 30-year note. Your monthly payment will be higher when the loan is shortened to 15 years, but you will save thousands in interest over the life of the loan. Just remember that quoted rates may not take into consideration how your credit, debts, and equity affect your ability to borrow.
For those looking for an investment property, your income and credit may allow you to refinance and use any excess cash from your equity to start your career as a landlord. This can be an excellent retirement program or savings account for college, since a tenant pays your mortgage.
According to Karen Guess of HomeFirst Mortgage, lending rules now allow a 15% down payment from your own funds (no gifts), rather than the 20% that was previously the standard. A credit score of 620 gets you started and 75% of the average rental income reported in the area can be credited as an asset based on an appraisal of the property. The current interest rate is only 3.5%, but rates can fluctuate daily, so always check with your lender to be sure you have the most current information.
No matter what your need, financing is not what it was in the early 2000s, when lenders wrote pre-approval letters on cocktail napkins and everyone was eligible for a no-documentation, "fake news" mortgage. Contact your loan officer for a mortgage you can afford with guidelines that make sense.
Valerie M. Blake is a licensed Associate Broker in D.C., Maryland, and Virginia with RLAH Real Estate. Call or text her at 202-246-8602, email her via DCHomeQuest.com, or follow her on Facebook at TheRealst8ofAffairs. 
Nationwide housing trends: A look back at 2021 and ahead to 2022
After overheated year and low interest rates, a cooler market to come?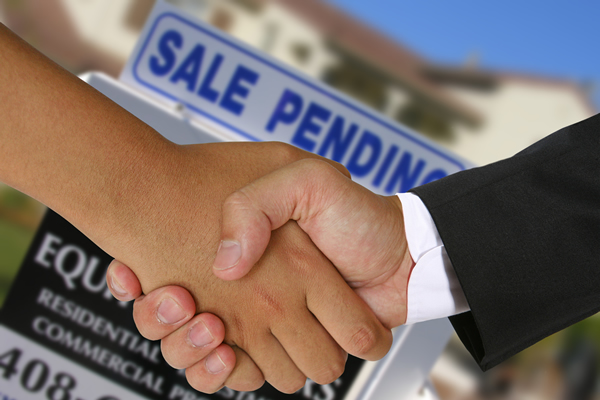 For many potential homebuyers, 2021 was a difficult year in the real estate market. Finding a home that you love at the right price – and having an offer accepted at or around the asking price, in some markets, seemed nearly impossible. On the opposite side of the coin, for sellers, 2021 was a year that, for many, meant multiple offers above the asking price, record sales prices, and the chance to make significant profits. According to a recent Forbes article, cities across the country saw rocketing sales prices – which made for some frazzled home buyers – and some very happy sellers.
A review of housing trends in a few of the country's larger and popular LGBTQ-friendly cities prove that this is true.
• In New York City, the average home sale price was $429,288 in 2020 while the average list price was $579,667 in 2021, indicating an increase in average sale price of approximately 3.3%.
• The Los Angeles area saw an average sale price of $674,395 in 2020 and an average list price of $864,998 in 2021, indicating an increase in average sale price of 5.49%.
• In Seattle, the average home sale price in 2020 was $512,046 while the average list price in 2021 was $651,648, indicating an increase in average sales price of around 6.7%.
• Denver indicated an average home sale price in 2020 of $433,268 and an average list price in 2021 of $526,633, reflecting an increase in average sale price of around 4.40%.
• San Francisco saw rising prices too, with the average home sale price in 2020 coming in and around $811,787, and the average list price in 2021 being $872,296, marking an increase in average sale price of 2.31% over the course of the year.
From a nationwide perspective, real estate statistics gathered over the course of the last year indicate that the average home sale price between February 2020 and February 2021 was $264,300 across the 97 most populated metropolitan areas in the United States and that the average list price during the same time was $301,389. Moreover, on average, cities across the country reflected a year-over-year increase in home sale prices from 2019-2020 to 2020-2021 at 5.43 percent.
Without question, 2021 saw skyrocketing prices in most major cities and fierce competition for available homes. Mortgage rates are low, and supply has also been somewhat low, increasing demand even more in most cities across the country. Although the market is still certainly a seller's market, there are some signs here and there that it is beginning to cool down a bit, and that 2022 may see a more even playing field. Indeed, recent reports have indicated that housing inventory is beginning to increase, which will mean more options for buyers, and thus, less competition per home, and a wider selection of homes to choose from.
While this appears to be likely, many experts are finding it unlikely that the market will turn completely. It is thus not expected that 2022 will be a buyer's market per se, but simply that the market will be slightly more balanced overall. Mortgage rates and financing generally are expected to remain favorable, which will also enhance the buying power of those looking to make a home purchase. While home prices are expected to rise, it's generally assumed by financial experts that they will rise at a slower and more reasonable rate for buyers than they did this year. Ultimately, then, whether you're a buyer or a seller, 2022 looks to be a promising year.
Without question, for much of the country, 2021 was an excellent time to sell a home, and perhaps a more difficult time to buy the one you loved at the price you wanted to pay. While that is currently the case, it's important to remember that the truth about the real estate market is that it's ever-changing. Trends can change from year to year or even month to month. That's why it's important, whether you're a buyer or a seller, to connect with a real estate agent who understands those trends, and who can help you determine the best strategies to reach your real estate goals.
At www.GayRealEstate.com, that's where we come in. We are passionate about connecting LGBTQ buyers and sellers across the country with talented, experienced, LGBTQ-friendly agents who know and love their communities, and who are dedicated to helping their clients achieve their dreams. Having the right agent can make the difference between a smooth and successful real estate experience and a stressful one – and you deserve the best. We're here to help you find it. Get in touch with us any time – we look forward to helping you soon.
Jeff Hammerberg is founding CEO of Hammerberg & Associates, Inc. Reach him at 303-378-5526 or  [email protected].