Former AT&T lobbyist at center of GLAAD controversy resigns from Board
After a tumultuous two weeks for GLAAD, Troup Coronado, a former AT&T executive at the center of the controversy resigned from the Board of Directors yesterday of his own accord
UPDATE: Troup Coronado was mistakenly identified in this post as serving on the Board of Directors of the AIDS Project Los Angeles. According to the organization he departed from the Board in January 2011, and is currently unaffiliated.
After a tumultuous two weeks for the Gay and Lesbian Alliance Against Defamation, which included the resignation of the organization's President, Jarrett Barrios, and seven members of the Board of Directors, Troup Coronado, a former AT&T executive at the center of the controversy resigned from the Board of Directors yesterday of his own accord, according to a statement from GLAAD.
Coronado wanted "to do what was in the best interest of GLAAD," the press release stated.
Little else was available about the Board member's departure, but the Board did release parts of Barrios' letter of resignation from this past weekend.
"Of utmost concern and foremost in all of our minds must be the well-being of GLAAD," Barrios wrote to the Board. "The staff continues to work hard and does not deserve to work under a cloud, nor do they merit the distraction that it has become from our organization's fine brand."
According to Michelangelo Signorile's blog, Coronado remains on the Boards of several LGBT organizations including the Equality California Institute. While GLAAD stood at the center of the scandal, the spotlight is beging to shift to other organizations tied to Coronado through his work as a Board member or supporter, or his work at a liaison to LGBT organizations from AT&T.
Most of the organizations under scrutiny have endorsed the AT&T/T-Mobile merger, or had sent letters to the FCC, last year, supporting — inadvertently in some cases — the telecom giant's position against net-neutrality, a concept of continuing "free and open" access to the entire internet regardless of internet provider.
In almost every case, the organizations have retracted their statements against net-neutrality which included suggested language provided, in most cases, by AT&T, including, most recently, Equality California. Interim Executive Director Jim Carroll submitted to the FCC his organization's letter rescinding the statements yesterday.
GLAAD had also retracted their statements to the FCC in January of 2010, as did the National Gay and Lesbian Task Force, after the true meaning of some of the suggested language was called to their attention. GLAAD came under fire, however, for seeming to have conflicting stories about that letter.
As it stands now, a total of eight members have resigned from GLAAD's Board of Directors, including the head of the American Federation of Teachers, Randi Weingarten, whose own organization endorsed the AT&T/T-Mobile merger.
Senate passes Respect for Marriage Act
Bill approved by 61-36 vote margin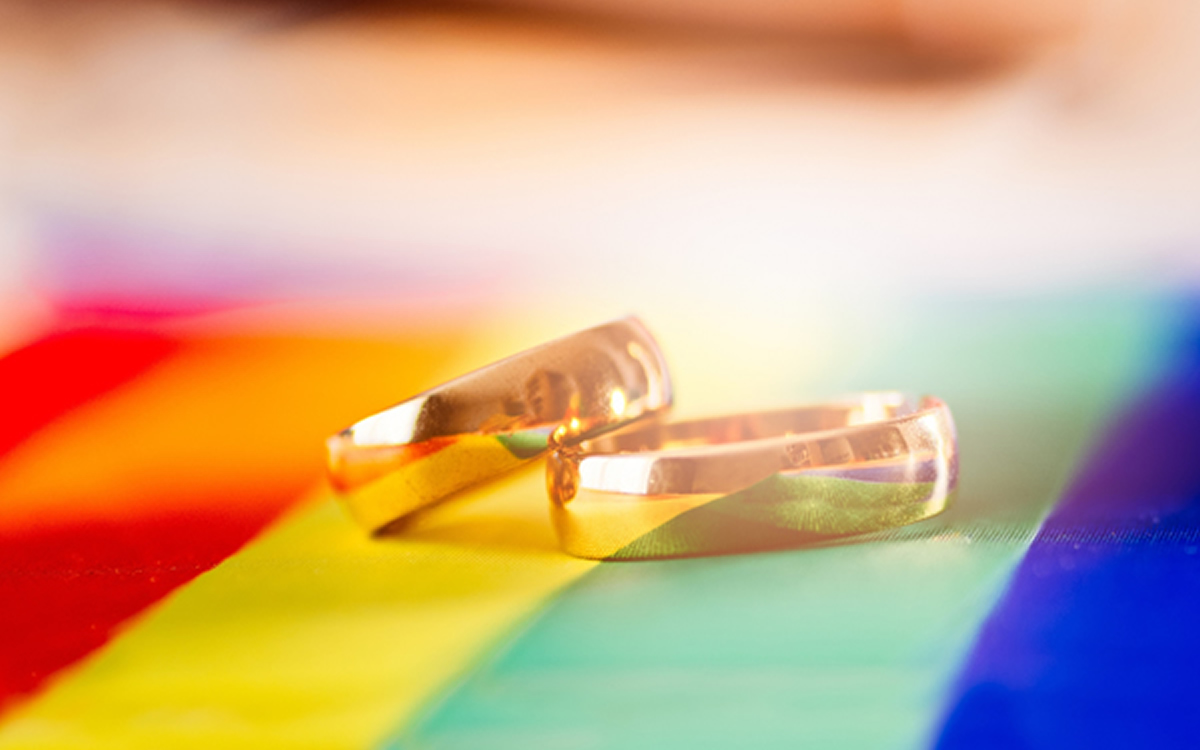 The U.S. Senate voted 61-36 on Tuesday to officially pass the Respect for Marriage Act, a historic piece of legislation that is expected to soon become law after members in the U.S. House of Representatives sign off on a bipartisan amendment added by their Senate colleagues.
Designed as a vehicle to mitigate the fallout if the U.S. Supreme Court's conservative supermajority guts the constitutional protections for marriage equality, the bill was narrowly construed — in part to help guarantee that it withstands potential challenges from conservative legal actors.
Nevertheless, the Respect for Marriage Act is a landmark bill that has been backed by virtually every LGBTQ advocacy organization in the country. The legislation repeals the Clinton-era Defense of Marriage Act while enshrining into law substantive protections for same-sex couples.
Regardless of whether or how the high court might decide to revisit the marriage question, the Respect for Marriage Act will protect the federally ordained rights and benefits that have long been enjoyed by married gay and lesbian couples. And should the court pave the way for conservative states like Texas to renew their bans on same-sex marriage, the law will require them to officially recognize and honor those that are performed in jurisdictions where they remain legal.
Despite earning broad bipartisan support from lawmakers in the House, which passed its version of the bill this summer with an overwhelming majority — including votes from 47 Republican members — the Respect for Marriage Act faced an uncertain future in the Senate.
Conservative members in the chamber's Republican caucus argued the bill would jeopardize religious freedoms, concerns that a group of five bipartisan senators sought to allay with an amendment that, among other provisions, clarifies the right of religious nonprofit organizations to refuse "any services, facilities, or goods for the solemnization or celebration of a marriage."
Writing the amendment were Sens. Susan Collins (R-Maine), Rob Portman (R-Ohio), Kyrsten Sinema (D-Ariz.), Thom Tillis (R-N.C.) and Tammy Baldwin (D-Wis.), who was considered the driving force behind the bill's passage through the Senate.
Several Republican senators proposed additional amendments that — per a narrow procedural vote before and another shortly after the Thanksgiving break — were not put up for debate, thereby allowing the Respect for Marriage Act to clear the Senate with Tuesday's vote.
Barely surpassing the 60-vote filibuster-proof majority with one extra "yea," the Senate's passage of the bill came despite the best efforts of conservative opponents who had run coordinated campaigns to erode support among GOP members.
President Joe Biden and Vice President Kamala Harris each issued statements shortly after Tuesday's vote.
The president celebrated the "bipartisan achievement" by Congress, writing: "For millions of Americans, this legislation will safeguard the rights and protections to which LGBTQI+ and interracial couples and their children are entitled. It will also ensure that, for generations to follow, LGBTQI+ youth will grow up knowing that they, too, can lead full, happy lives and build families of their own."
Harris wrote: "The Respect for Marriage Act ultimately stands for a simple principle: all Americans are equal and their government should treat them that way. Today, we are one step closer to achieving that ideal with pride."
The Congressional LGBTQ+ Equality Caucus also praised the victory.
"Today, a bipartisan group of 61 Senators made clear that this country will not roll back the clock on marriage equality," said Congressman David Cicilline (D-R.I.), chair of the Equality Caucus. "The Respect for Marriage Act is a crucial safeguard for LGBTQ+ people whose lives have been forever changed by Obergefell v. Hodges and Americans who are in interracial marriages thanks to Loving v. Virginia. On June 26, 2015, the Supreme Court declared marriage equality as the law of the land. Today, the Senate ensured those marriages will continue to be protected."
LGBTQ groups celebrate the win
"Diverse faith traditions across the nation came together to demand respect for LGBTQ+ Americans – we staked our ground and refused to let this opportunity slip away, " said Rev. Paul Brandeis Raushenbush, president of the Interfaith Alliance, in a statement Tuesday.
"The LGBTQ+ community has faced ongoing deadly violence, legislative assaults and constant threats — including the deadly shooting in Colorado Springs barely one week ago," said Kelley Robinson, president of the Human Rights Campaign, in a statement from the organization.
"Today, with the passage of the Respect for Marriage Act in the Senate — a historic moment that marks the first federal legislative win for LGBTQ+ equality in over 10 years, since the repeal of Don't Ask Don't Tell — the 568,000 same-sex married couples in this country can breathe a sigh of relief that their marriages will be protected from future attacks," said Robinson, who yesterday began her tenure as the first Black queer woman to lead America's largest LGBTQ organization.
GLAAD President Sarah Kate Ellis responded on Twitter and in a statement, writing: "As so many LGBTQ people face uncertainty and harm on the state level and extremists on the Supreme Court vow to reconsider the landmark Obergefell decision, this victory will provide comfort and security to millions of people and their families."
"Today's bipartisan vote in the Senate to pass the Respect for Marriage Act is a proud moment for our country and an affirmation that, notwithstanding our differences, we share a profound commitment to the principle of equality and justice for all," reads a statement from National Center for Lesbian Rights Executive Director Imani Rupert-Gordon.
LGBTQ Victory Institute President Annise Parker said, "This landmark piece of legislation protects the marriages of millions of LGBTQ Americans who have not slept well for months, wondering if our marriages would be dissolved by an activist court. While the Respect for Marriage Act is undoubtedly one of the most important pro-LGBTQ laws ever passed, it does not require states to grant marriages to LGBTQ couples. Until then, our fight is not over."
D.C. Rainbow History Project launches Trans History Initiative
$15,000 D.C. government grant funded project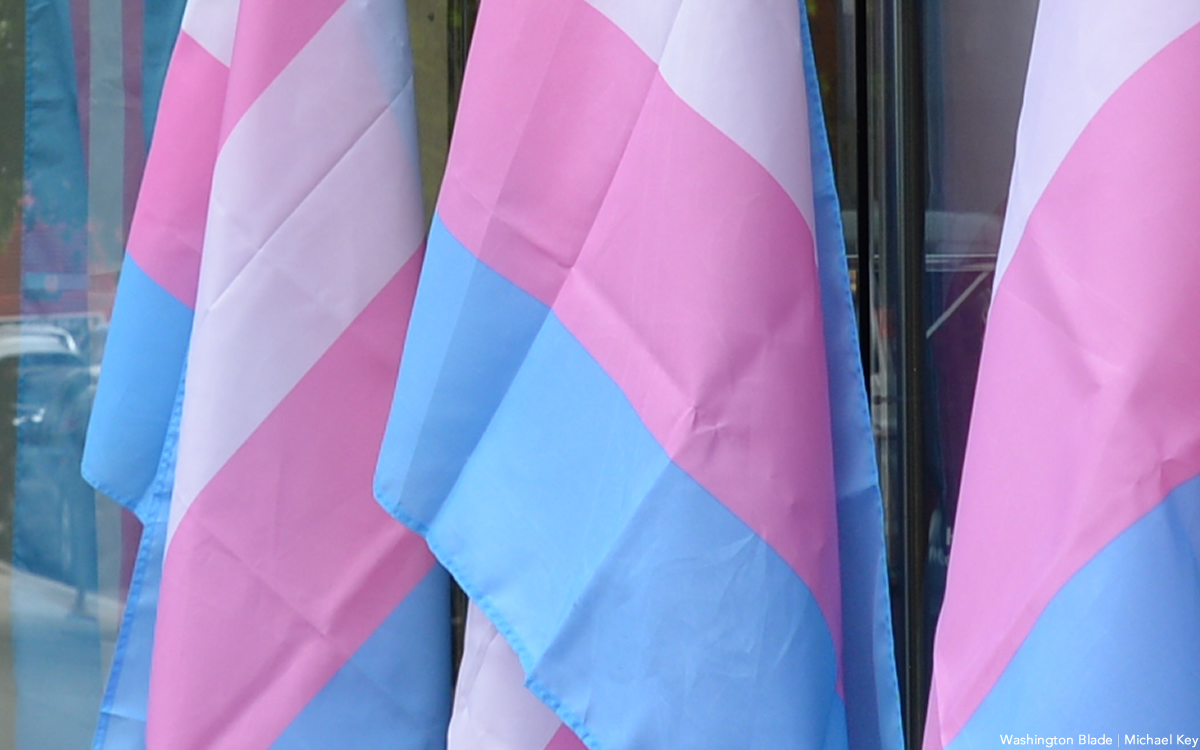 D.C.'s Rainbow History Project announced it has launched a new project called the Trans History Initiative "to better integrate the often-under-represented histories of trans people into RHP's existing programming."
In a statement announcing the new initiative, the LGBTQ history group says it has been awarded a $15,000 grant from D.C. Mayor Muriel Bowser's Office of LGBTQ Affairs to fund the project.
"The Trans History Initiative will help RHP deepen its connections with the Trans community through expanded efforts to preserve the history and cultural contributions of Washington-area trans communities," the statement says. "The Initiative was developed with RHP's trans members, trans community pioneers and trans board members," it says.
The statement says the grant will enable Rainbow History Project to hire one or more coordinators to "build on four exiting RHP programs: collecting oral histories; preserving archival documents; tracking timelines and historic places; and hosting public education panels."
According to the statement, the new trans initiative is in keeping with Rainbow History Project's long-standing mission.
"Since its founding in 2000, RHP's mission is to collect, preserve and promote an active knowledge of the history, arts and culture of metropolitan Washington, D.C.'s diverse LGBTQ communities," the statement says. "RHP strives to ensure that its collection, volunteer corps and programming reflect and represent the full diversity of those communities."
The statement also points out that due to longstanding bias and discrimination faced by transgender people it has been difficult to obtain information about their lives and accomplishments.
"Unfortunately, many trans people often left behind little record of their lives — and personal histories that do exist are often scrubbed of an individual's trans identity by society or even their own families," said Jeffrey Donahoe, RHP's director of oral history.
"This revisionism, both unintentional and intentional, makes it difficult for the broader community to understand and empathize with the struggles and successes of the Trans community," Donahoe said in the statement.
"The Trans History Initiative will counter this revisionism by giving another platform for trans people to tell their stories to the broader public," he said. "We need to ensure that trans narratives are not lost to the ravages of time but preserved as part of the historical record."
U.S. diplomat says negotiations to release Brittney Griner have stalled
WNBA star remains in Russian penal colony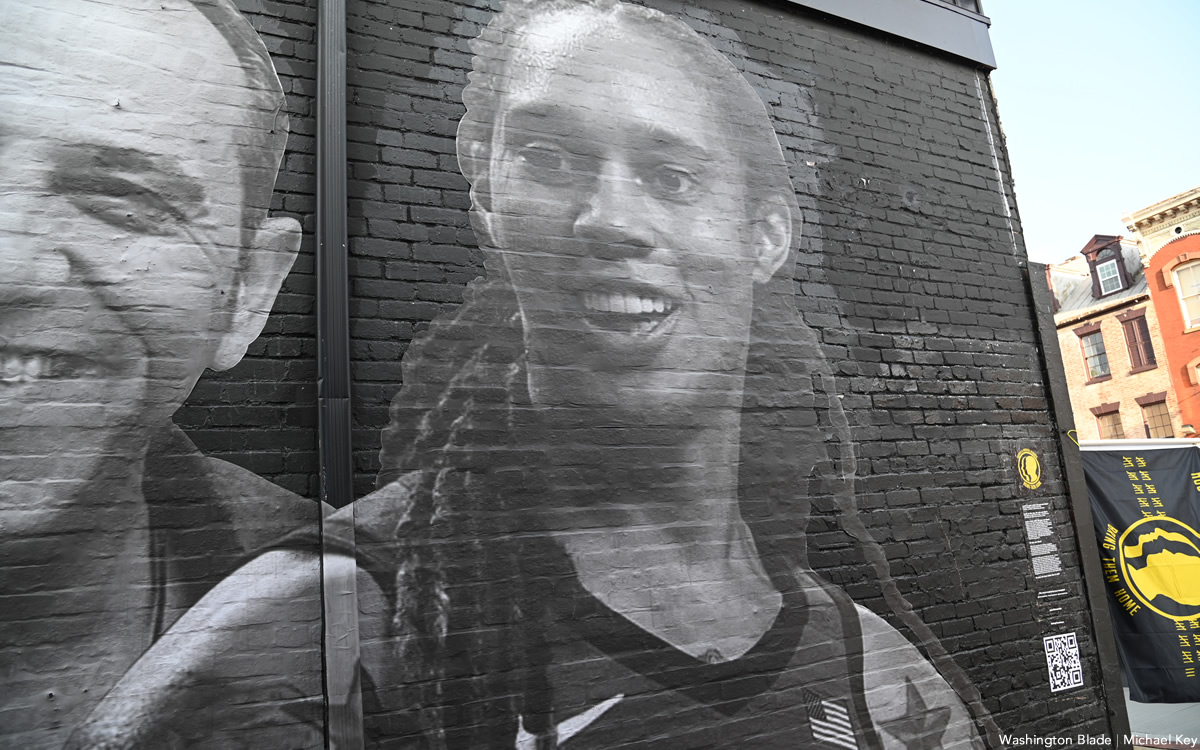 In remarks published Monday, Elizabeth Rood, the U.S. chargée d'affaires in Moscow, told Russia's state-owned RIA news agency that talks to free jailed Americans Brittney Griner and Paul Whelan were continuing through the "designated channel."
During the long ranging interview covering a variety of subjects, Rood was asked if she intended to visit the imprisoned WNBA star who is serving time in a Mordovian prison.
"Of course, we are going to do this as soon as the Russian authorities give us permission to visit Brittney Griner in the new colony where she was recently transferred," the American diplomat responded and in answer to a follow-up question regarding Griner's status. "As far as we understood from talking to her, she is healthy and doing as well as can be expected in her difficult circumstances."
RIA then focused on the negotiations asking for some of the details including the possibility of convicted arms dealer Viktor Bout being included in the "exchange list" in the potential prisoner swap deal between the Russian and American authorities.
"I can say that the United States continues to discuss with the Russian authorities through special channels the issue of the release of Brittney Griner and Paul Whelan. As we have already said, the United States has submitted a serious proposal for consideration. We finalized this proposal and offered alternatives. Unfortunately, the Russian Federation has so far received no serious response to these proposals, " the U.S. chargée d'affaires answered.
"However, I would like to emphasize that the main concern and the first priority of the U.S. Embassy is to ensure the well-being of the American citizens who are here. And the situation is not limited to the names of those who are mentioned in the media headlines — a number of American citizens are kept in Russian prisons. We are extremely concerned about the condition of each of them, and we continue to follow their affairs very closely and support them in every possible way," she added.
RIA then asked: "What did you mean by 'serious response' from Russia? Moscow has repeatedly stressed that the negotiations are being conducted through professional channels … What does the American side mean by "serious response"?
Rood answered telling RIA; "I mean, we have made a serious proposal that reflects our intention to take action to free American prisoners. We did not see a serious response from the Russian side to our proposal."
"By 'serious answer' do you mean consent?" RIA asked in a follow-up question.
"I mean an answer that would help us come to an agreement," she answered.