O'Malley backs 2012 push for marriage equality
Bill becomes part of guv's legislative package

ANNAPOLIS, Md. — Flanked by lawmakers and members of a broad coalition of Maryland LGBT leaders, Gov. Martin O'Malley today announced that a law legalizing same-sex marriage would be part of his 2012 legislative package.
After a disappointing 2011 session for marriage equality advocates in Maryland, ending with the death of a Senate-passed marriage bill in the lower house, the governor came out in favor of a bill that he said would address "religious freedom and protect marital equality rights equally under the law."
O'Malley's press conference today signals that he may take a more active role in leading on marriage equality legislation. He was criticized earlier this year for not taking a more visible role in support of the 2011 bill.
"I'm supportive of this bill in the upcoming session, and so supportive that I've decided to make it one of the handful of bills that will be an administrative priority."
When asked by a reporter if his own views on marriage equality had changed, the governor said, "I have always believed in the dignity of every individual. I believe in our own responsibility to advance the greater good. And I also understand that there is a unity of the spirit and matter, and that what we do in our own lifetimes does matter."
He continued, "As a free and and diverse people of many faiths, we choose to be governed under the law … governed by certain principles and beliefs. Among them, equal protection of the law for every individual and the free exercise of religion free of interference from government. Other states have found a way to protect both of these fundamental beliefs. Therefore in the 2012 legislative session I will sponsor legislation that protects religious freedom and protects marital equality rights equally under the law."
"I was raised to understand that there are certain things that churches and religions dispense, and that the government should not interfere with defining those," the governor said when asked about his own evolution on marriage, after previously favoring civil unions rather than full marriage equality. "That's what we seek to protect, both of those freedoms, that is equality under the law in terms of rights conferred."
While taking questions, O'Malley emphasized that while he supported civil unions in the past, he's always believed in equal protection under the law.
"The difficulty that we face as a diverse people was how to enforce a consensus that will protect rights equally under the law," he said, "the development of that consensus, the ability to come together around marital equality is something that I think is one of the faster moving issues of opinion that we've seen in our country for some time."
He also brought up the victory for marriage equality in New York, and noted that process will influence strategy in Maryland as well.
"Each state learns from the other states," the governor said. "I would like to think that in New York, they learned from our experience, and we will learn from their experience."
He continued, "New York showed you could protect religious freedom and you can protect protect rights equally and that's what we're going to do with this bill."
When asked about the influence the momentum from New York had on his decision to hold today's press conference, O'Malley said the bill's prospects are stronger because the coalition pushing the bill is much better developed.
"I think the broad nature of this coalition is something I'm very much encouraged by and by the success in New York. It is a fundamental truth that with every accomplishment, further accomplishments appear possible. When New York was able to bring people together—and do it by the way, in a bi-partisan way—and were able to bring into their coalition… a number of religious leaders." He said, "We still have a lot to do, and this coalition is important, and this is the way to get it done, and certainly New York's success in accomplishing the marital equality bill in New York was something encouraging to everyone, including myself."
There had been some speculation within the Maryland LGBT community that a second chance for a 2011 success may surface in the state's October special session for redistricting, but the governor was quick to dismiss that strategy.
"I think most of us are focused on the upcoming regular session, and I think that time will be well used to broaden this coaltion," O'Malley said.
When asked what he thought about the possibility of opponents of marriage equality bringing a referendum to the ballot undoing any new law, O'Malley said, "It's their right under the laws," but added that he is focused on getting the law passed by a broad coalition of leaders from throughout the civil rights and religious communities so that such efforts would not gain traction.
"I'm very optimistic that if all of us work hard and all of us stay focused on the important principles at stake here, which are freedom of religion and also equal protection under the law," he continued, "that we can pull together the necessary votes for passage."
"We know that we have work to do, because it did not work the last time, and that's why we're here today. To commit ourselves to that work."
During the press conference, several lawmakers took the podium to emphasize the size and scope of the new coalition to pass a bill legalizing same-sex marriage in the Free State.
"Many during the past session said this was not a civil rights issue," said Sen. Robert J. Garagiola, (D-Montgomery Co). "I don't see how you can't look at it as a civil rights issue. You just look at our history—American history, Maryland history—we had laws on the books that discriminated between different races, and right now we have laws on the books that discriminate between two loving people. To me it's the same exact thing."
"We had a little bit of courage from one Republican in the Maryland Senate, Allan Kittleman," the senator continued. "To me this is an issue where Democrats and Republicans should come together."
"The governor is saying this is what's right," said Del. Benjamin Barnes (D-Anne Arundel & Prince George's County). "We're a nation founded on equality, and when you deny certain individuals their rights under marriage, you deny them certain fundamental equal rights. This governor is saying this is not just, and we're going to have equality in the state of Maryland."
Ezekiel Jackson of the Servicemembers Employee International Union local 1199 of Maryland and the District of Columbia was also on hand to announce the union's involvement with the coalition taking the lead on passing marriage in 2012. Jackson claims SEIU's membership on the coalition makes sense because families should not have to leave the state of Maryland in order to get married and take advantage of the benefits marriage affords.
"Anytime we look at a situation where residents are spending money outside of Maryland, we rush to find ways to keep that money in Maryland," Jackson said. "Why can't we do the same thing with families?"
Many members of the Maryland LGBT Caucus were on hand to praise the governor as well, including Sen. Richard S. Madaleno Jr. (D-Montgomery County), and Del. Maggie McIntosh.
The only openly gay member of the Senate, Madaleno enthusiastically took the microphone to praise O'Malley for pledging to lead in passing marriage equality in Maryland.
"This is probably going to be the second most exciting moment that I have had in this room," Sen. Madaleno said. "And it will only be surpassed by the moment within the next nine months that we will stand here, with [the governor], pen in hand, to sign into law the marriage equality bill."
"Maryland, in history, is the seventh state in the union to have embraced the Constitution," Madaleno pointed out. "And in the next nine months, we will be the seventh state in this country to embrace marriage equality."
Del. McIntosh, Maryland's first openly gay lawmaker, and former majority leader, has known O'Malley throughout his political career, beginning with his time on the Baltimore City Council. "All of us in the legislature who are openly gay members would like to thank you for your leadership, Gov. O'Malley," she said at the press conference. "Your sponsorship and your willingness to continue toward marriage equality in Maryland means so much to so many families in Maryland. So we're going to win!"
When asked how the LGBT Caucus is mapping out its strategy with the governor and who has taken the lead, McIntosh told the Blade that, while the members of the LGBT Caucus have yet to meet with the governor over this bill, officially, she and Madaleno have been working with the governor's chief legislative officer, Joe Bryce.
"Obviously Sen. Mandeleno and I have had conversations with the governor, and many of our colleagues have had conversations with the governor urging him to take the lead," McIntosh said. "We will work with Joe Bryce going forward, probably looking at the New York law, looking at ours—ours was only two or three votes short—so is there something we can tweak. We have to all be on the same wavelength about that. But we will introduce a bill, and I think we will absolutely work with his office hand-in-hand to get the legislation passed."
"We were working closely with members of the LGBT Caucus and other supporters of marriage equality last session earlier this year," Marty Rouse, national field director for the Human Rights Campaign, told the Blade. "And now we work very closely with the GLBT delegates, and working with Progressive Maryland and others. If there's a difference between earlier this year and today, it's a much broader and deeper coalition. And now with the support of the governor, clearly we have a much better chance of getting this passed next session."
Marylanders for Marriage Equality, a new group, announced last week a major coalition to begin a statewide effort to press for passage of a marriage equality bill in 2012. The coalition includes Progressive Maryland, 1199 Service Employees International Union, Communications Workers of America, American Federation of State, County Municipal Employees (AFSCME), American Civil Liberties Union of Maryland, Equality Maryland, the Human Rights Campaign, Pride in Faith, Maryland Black Family Alliance and Catholics for Equality.
D.C. man charged with 2020 anti-gay death threat rearrested
Defendant implicated in three anti-LGBTQ incidents since 2011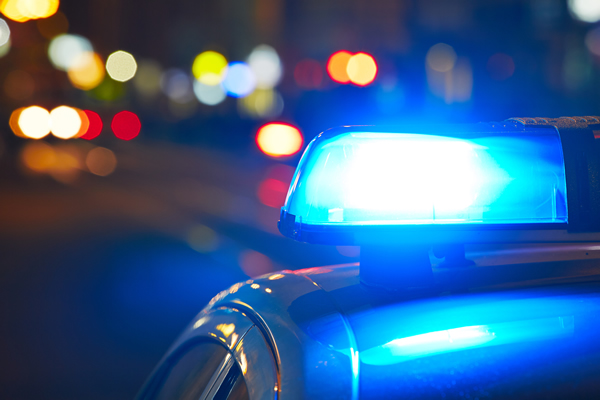 A D.C. man arrested in August 2020 for allegedly threatening to kill a gay man outside the victim's apartment in the city's Adams Morgan neighborhood and who was released while awaiting trial was arrested again two weeks ago for allegedly threatening to kill another man in an unrelated incident.
D.C. Superior Court records show that Jalal Malki, who was 37 at the time of his 2020 arrest on a charge of bias-related attempts to do bodily harm against the gay man, was charged on May 4, 2021 with unlawful entry, simple assault, threats to kidnap and injure a person, and attempted possession of a prohibited weapon against the owner of a vacant house at 4412 Georgia Ave., N.W.
Court charging documents state that Malki was allegedly staying at the house without permission as a squatter. An arrest affidavit filed in court by D.C. police says Malki allegedly threatened to kill the man who owns the house shortly after the man arrived at the house while Malki was inside.
According to the affidavit, Malki walked up to the owner of the house while the owner was sitting in his car after having called police and told him, "If you come back here, I'm going to kill you." While making that threat Malki displayed what appeared to be a gun in his waistband, but which was later found to be a toy gun, the affidavit says.
Malki then walked back inside the house minutes before police arrived and arrested him. Court records show that similar to the court proceedings following his 2020 arrest for threatening the gay man, a judge in the latest case ordered Malki released while awaiting trial. In both cases, the judge ordered him to stay away from the two men he allegedly threatened to kill.
An arrest affidavit filed by D.C. police in the 2020 case states that Malki allegedly made the threats inside an apartment building where the victim lived on the 2300 block of Champlain Street, N.W. It says Malki was living in a nearby building but often visited the building where the victim lived.
"Victim 1 continued to state during an interview that it was not the first time that Defendant 1 had made threats to him, but this time Defendant 1 stated that if he caught him outside, he would 'fucking kill him.'" the affidavit says. It quotes the victim as saying during this time Malki repeatedly called the victim a "fucking faggot."
The affidavit, prepared by the arresting officers, says that after the officers arrested Malki and were leading him to a police transport vehicle to be booked for the arrest, he expressed an "excited utterance" that he was "in disbelief that officers sided with the 'fucking faggot.'"
Court records show that Malki is scheduled to appear in court on June 4 for a status hearing for both the 2020 arrest and the arrest two weeks ago for allegedly threatening to kill the owner of the house in which police say he was illegally squatting.
Superior Court records show that Malki had been arrested three times between 2011 and 2015 in cases unrelated to the 2021 and 2020 cases for allegedly also making threats of violence against people. Two of the cases appear to be LGBTQ related, but prosecutors with the U.S. Attorney's Office did not list the cases as hate crimes.
In the first of the three cases, filed in July 2011, Malki allegedly shoved a man inside Dupont Circle and threatened to kill him after asking the man why he was wearing a purple shirt.
"Victim 1 believes the assault occurred because Suspect 1 believes Victim 1 is a homosexual," the police arrest affidavit says.
Court records show prosecutors charged Malki with simple assault and threats to do bodily harm in the case. But the court records show that on Sept. 13, 2011, D.C. Superior Court Judge Stephen F. Eilperin found Malki not guilty on both charges following a non-jury trial.
The online court records do not state why the judge rendered a not guilty verdict. With the courthouse currently closed to the public and the press due to COVID-related restrictions, the Washington Blade couldn't immediately obtain the records to determine the judge's reason for the verdict.
In the second case, court records show Malki was arrested by D.C. police outside the Townhouse Tavern bar and restaurant at 1637 R St., N.W. on Nov. 7, 2012 for allegedly threatening one or more people with a knife after employees ordered Malki to leave the establishment for "disorderly behavior."
At the time, the Townhouse Tavern was located next door to the gay nightclub Cobalt, which before going out of business two years ago, was located at the corner of 17th and R Streets, N.W.
The police arrest affidavit in the case says Malki allegedly pointed a knife in a threatening way at two of the tavern's employees who blocked his path when he attempted to re-enter the tavern. The affidavit says he was initially charged by D.C. police with assault with a dangerous weapon – knife. Court records, however, show that prosecutors with the U.S. Attorney's Office lowered the charges to two counts of simple assault. The records show that on Jan. 15, 2013, Malki pleaded guilty to the two charges as part of a plea bargain arrangement.
The records show that Judge Marissa Demeo on that same day issued a sentence of 30 days for each of the two charges but suspended all 30 days for both counts. She then sentenced Malki to one year of supervised probation for both charges and ordered that he undergo alcohol and drug testing and undergo treatment if appropriate.
In the third case prior to the 2020 and 2021 cases, court records show Malki was arrested outside the Cobalt gay nightclub on March 14, 2015 on multiple counts of simple assault, attempted assault with a dangerous weapon – knife, possession of a prohibited weapon – knife, and unlawful entry.
The arrest affidavit says an altercation started on the sidewalk outside the bar when for unknown reasons, Malki grabbed a female customer who was outside smoking and attempted to pull her toward him. When her female friend came to her aid, Malki allegedly got "aggressive" by threatening the woman and "removed what appeared to be a knife from an unknown location" and pointed it at the woman's friend in a threatening way, the affidavit says.
It says a Cobalt employee minutes later ordered Malki to leave the area and he appeared to do so. But others noticed that he walked toward another entrance door to Cobalt and attempted to enter the establishment knowing he had been ordered not to return because of previous problems with his behavior, the affidavit says. When he attempted to push away another employee to force his way into Cobalt, Malki fell to the ground during a scuffle and other employees held him on the ground while someone else called D.C. police.
Court records show that similar to all of Malki's arrests, a judge released him while awaiting trial and ordered him to stay away from Cobalt and all of those he was charged with threatening and assaulting.
The records show that on Sept. 18, 2015, Malki agreed to a plea bargain offer by prosecutors in which all except two of the charges – attempted possession of a prohibited weapon and simple assault – were dropped. Judge Alfred S. Irving Jr. on Oct. 2, 2015 sentenced Malki to 60 days of incarnation for each of the two charges but suspended all but five days, which he allowed Malki to serve on weekends, the court records show.
The judge ordered that the two five-day jail terms could be served concurrently, meaning just five days total would be served, according to court records. The records also show that Judge Irving sentenced Malki to one year of supervised probation for each of the two counts and ordered that he enter an alcohol treatment program and stay away from Cobalt.
Comings & Goings
Lane named senior counsel at Brady United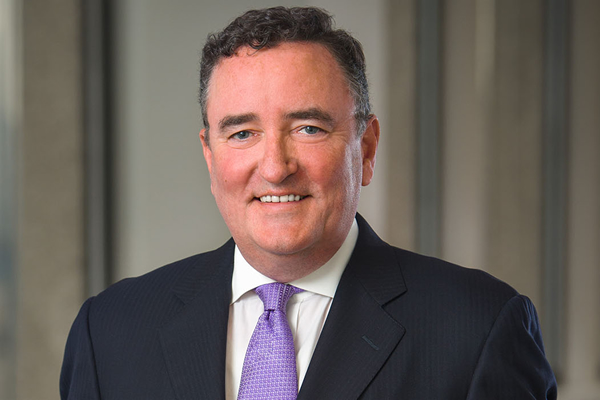 The Comings & Goings column is about sharing the professional successes of our community. We want to recognize those landing new jobs, new clients for their business, joining boards of organizations and other achievements. Please share your successes with us at [email protected].
Congratulations to Thomas Patrick Lane the new Senior Litigation Counsel and Director of Affirmative Litigation with Brady United. According to its website, Brady's mission is, "To unite all Americans against gun violence. We work across Congress, the courts, and our communities with over 90 grassroots chapters, bringing together young and old, red and blue, and every shade of color to find common ground in common sense. In the spirit of our namesakes Jim and Sarah Brady, we have fought for over 45 years to take action, not sides, and we will not stop until this epidemic ends. It's in our hands."
Jonathan Lowy, chief counsel and vice president of legal at Brady said, "The whole Brady team is thrilled to welcome Tom's skills as a trial lawyer and his leadership as a champion for justice and a voice for inclusivity and equal rights. Tom is one of the top litigators in the country, and has been a fighter his whole life who has proven himself undaunted by any challenge, including taking on the gun industry for its role in causing gun violence in America. Tom's expertise and insights into complex litigation involving emerging technologies, such as 3-D printed guns, "smart" technology, and online commerce, will bolster our fight for industry-wide change by holding companies accountable and forcing reforms that will make all Americans safer."
Upon accepting the position Lane said, "From my time as a prosecutor to private practice, I have seen the effects of gun violence and the importance of defending victims and survivors and upholding common-sense laws that keep our families and communities safe. I am excited to bring that background to Brady and to continue this important work nationwide."
Prior to joining Brady, Lane was a partner in the New York office of Winston & Strawn, LLP. Before that he was a partner in Thelen Reid Brown Raysman & Steiner LLP. He is recognized as one of the country's top intellectual property and new media lawyers. He tried the first Internet music case and the first Digital Millennium Copyright Act safe harbor case before juries. He has also served as a senior trial attorney in the office of the New York Kings County District Attorney.
Lane represented the City of New York in litigation against major gun manufacturers in the early 2000s. LawDragon named him as one of the 500 Leading Lawyers in America.
Lane earned his undergraduate degree from Hamilton College, Clinton, N.Y.; and his J.D. from Tulane University School of Law in New Orleans. He has created an endowed scholarship there for LGBTQ students to help law firms realize the importance of hiring diverse rosters of attorneys, and to honor the courage of his uncles Bernard Lane (an Army Ranger decorated with two Bronze Stars) and Richard Morrison (a recovered alcoholic who devoted his life to counseling others).
Both men were known for their toughness tendered by humor and both lived openly in loving relationships with same-sex partners in the 1970s. Lane is a former board member of the National LGBT Bar Association. He directs all external legal matters for the Tyler Clementi Foundation, whose mission is to end bullying in schools, workplaces, and faith communities.
100th anniversary celebration of Dupont Circle fountain set for May 17
GWU student creates tribute video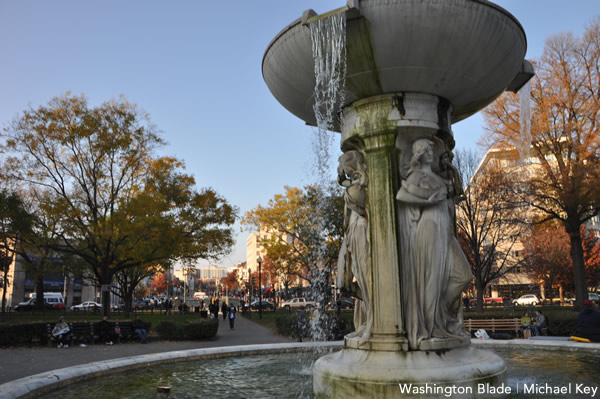 LGBTQ residents and longtime visitors to D.C.'s Dupont Circle neighborhood are expected to be among the participants in the 100th anniversary celebration of the installation of the Dupont Circle fountain scheduled to be held at the circle on Monday, May 17.
Aaron DeNu, president of Dupont Festival, a nonprofit arts and cultural programming group that's organizing the celebration, says it will take place from noon to at least sunset inside Dupont Circle.
The celebration will take place one week after the May 10 release of a YouTube video, "How Dupont Circle Evolved as a Hub for LGBTQ+ Life in the District," produced by George Washington University student Dante Schulz. Schulz is the video editor for the G.W. student newspaper The Hatchet.
Among those appearing in the documentary video are veteran LGBTQ rights activists Deacon Maccubbin and his husband Jim Bennett, who owned and operated the Dupont Circle LGBTQ bookstore Lambda Rising beginning in the 1970s, which is credited with contributing to Dupont Circle's reputation as the epicenter of D.C.'s LGBTQ community for many years.
Also appearing in the video is longtime D.C. gay activist and Dupont Circle area resident Craig Howell, a former president of the Gay and Lesbian Activists Alliance.
"At this point in time due to COVID restrictions we're not going to be doing any particular formal gathering of folks," DeNu told the Washington Blade in describing the May 17 celebration. "But we'll have a soundtrack that's playing throughout the day from that original ceremony – the same songs they used in the original dedication a hundred years ago," he said.
DeNu said the event will also feature "historic imagery" related to Dupont Circle and the people who have gathered there over the years.
"So, we're really just inviting people to come and have lunch, stop by the park after work, and just stop and reflect on 100 years of Dupont Circle fountain, take a look at the imagery and see some old friends and hopefully stop by and see the Dupont businesses that are around the area," DeNu said.
The LGBTQ video produced by Dante Schultz can be accessed here.